I figured it was time for a blog about the last month in the US as it's been quite an adventure.
First up was a few days in Williamsburg as Uncle Buck looking after Jo's boys (who actually don't need looking after at all). Our route took us via Knoxville, Tennessee where we visited with Dianna's son Jeremy and his family, and a trip up the Blue Ridge Parkway overnighting in Roanoke in Virginia which looks like a nice town to explore next time.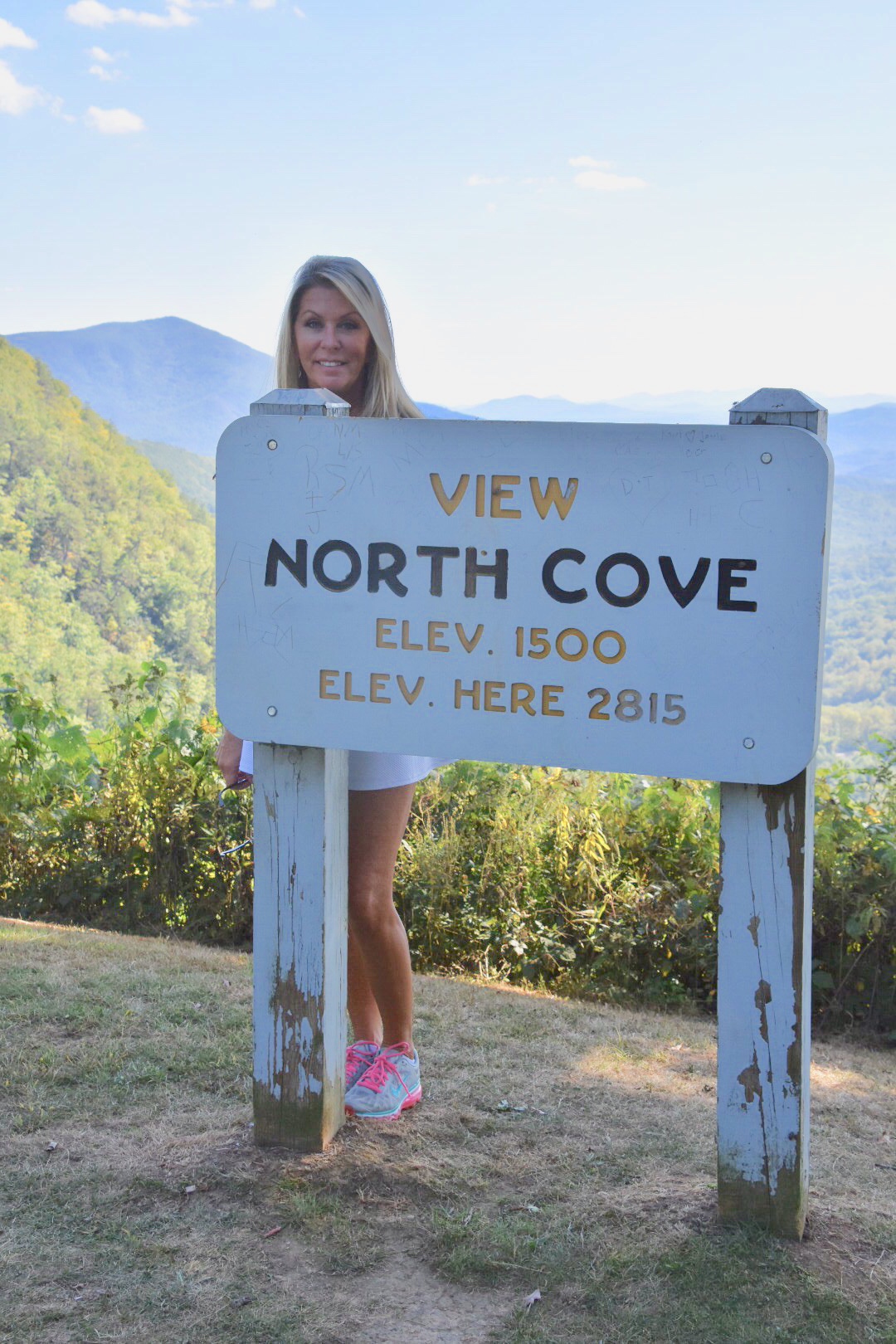 After arriving in Williamsburg Jo and Colin flew off to Maine to celebrate Colin's 50th birthday. It was nice spending a few days in Ford's Colony however I wasn't sure my services were particularly needed. The boys' routine runs like clockwork in the morning and when they returned home there was no arguing, no screaming, no running around. I wondered what Jo puts in their sandwiches.
After Willyburg, Dianna had a trip which included a layover in Pensacola, Florida so I took one for the team and drove down there and we had a night at the Holiday Inn hotel courtesy of Southwest Airlines. I stayed another day to enjoy the beautiful powdery sand beach while Dianna went to Cleveland. I believe I had the better end of the deal. On day two the Pensacola triathlon took place consisting of a 600yd swim, a 21km cycle and a 5k run. I watched!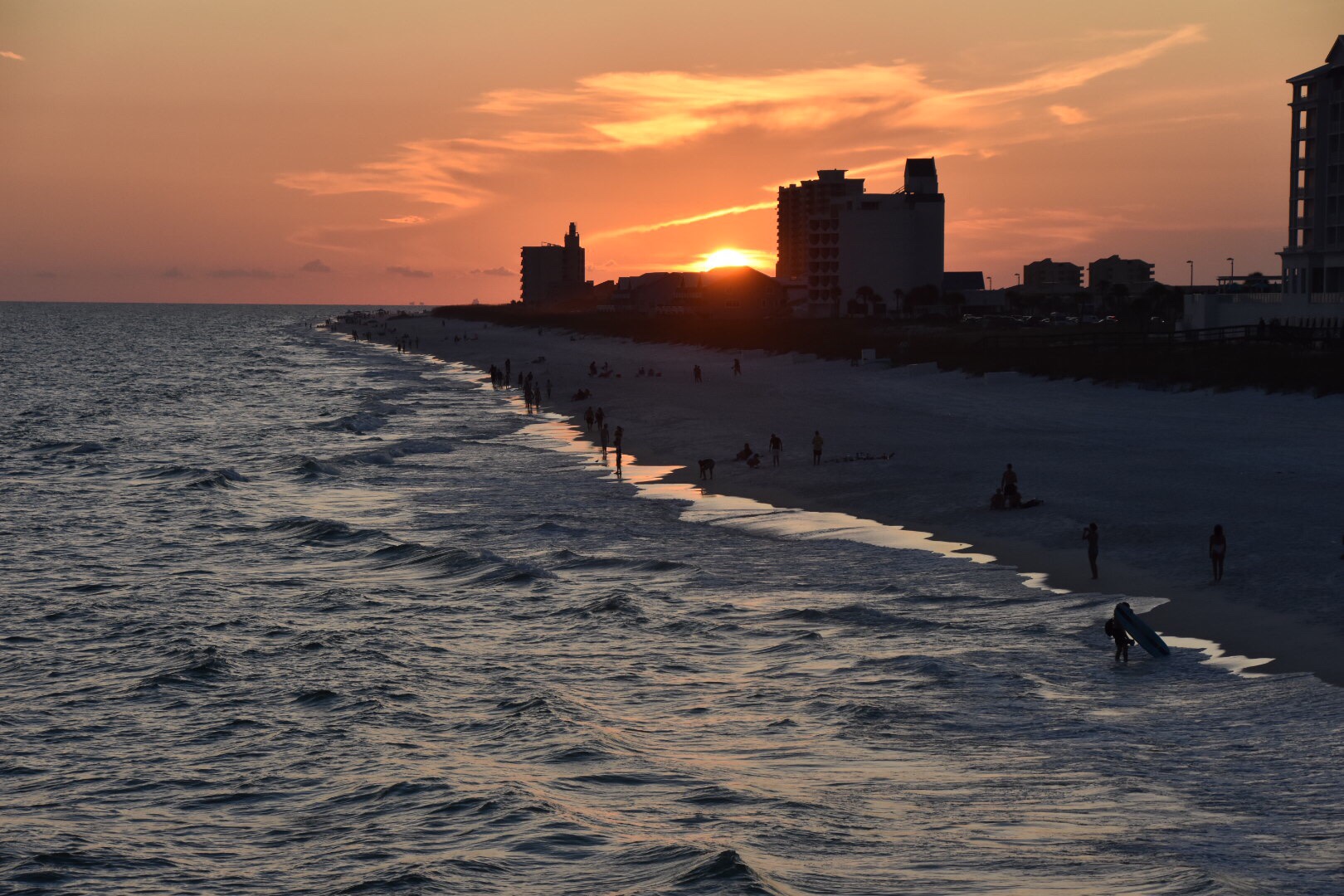 On the drive back I picked Dianna up at the airport and we were ready for our next adventure: the wedding. I'd spent a lot of time loitering outside dressing rooms of department stores in recent months and during her time in Williamsburg Dianna finally found the right "mother of the bride" dress.
On October 11 we headed east towards the town of Monroe, Georgia for the rehearsal dinner and wedding. Dianna's daughter Meriah was marrying Travis who is a police detective. Monroe is not on the radar for chains such as Marriott and Hilton so with a limited choice I plumped for the 2 star Haven Inn. My hopes were low. I was half expecting it to have one of those coin operated vibrating beds which would have actually gone quite nicely with the in-room Jacuzzi (additional charge).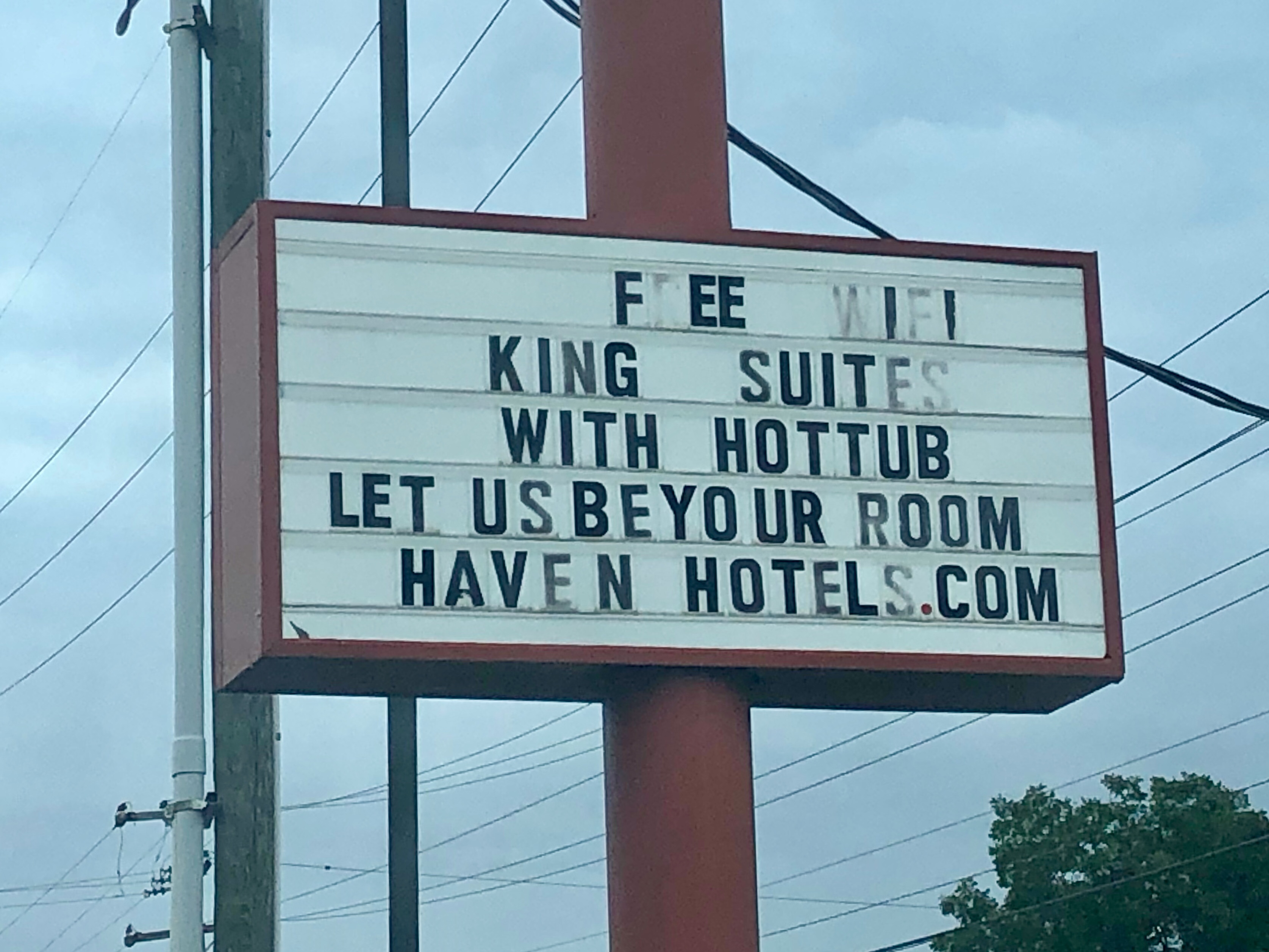 That evening we had the rehearsal dinner hosted by Taye and Ray who are Travis's parents or mother and stepfather. Travis works with Bob, who Dianna divorced 13 years ago. I hadn't met Bob up until this point but I'd heard many stories. He seemed a friendly enough fellow and I'm sure was very popular with the local doughnut shops. He must've weighed around 300lb. I also met Dianna's niece Rachel who was the only family member I had not met.
It was a nice evening with about 40 guests and it largely went without incident. There was an issue about seating arrangements in the front row for the bride's family. Dianna had a particular order which she wanted but Meriah and Travis had other plans. There was a general discussion with the relevant parties with Dianna was pretty vocal about what she wanted. The only flashpoint was when Bob foolishly dared interrupt Dianna and she shot him down with a stinging "well, what do YOU know about etiquette". He didn't say another word.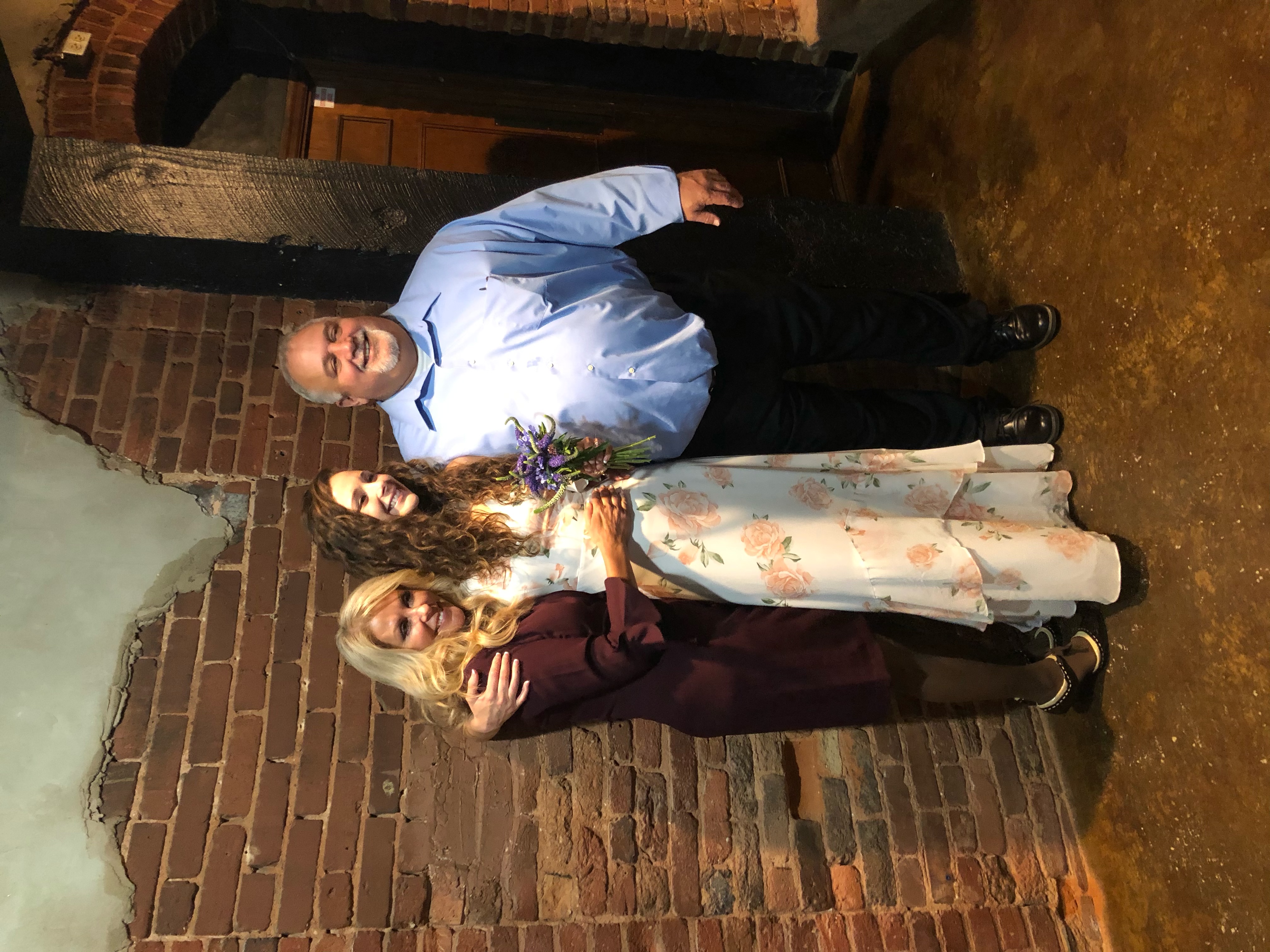 Saturday was the wedding and Dianna had to be there for 10am for hair and make-up, despite the wedding not being until 5pm. I was allowed to do my own hair and make-up and was therefore not required for a few hours. I took advantage of my freedom and cycled around the wonderful town of Monroe. It was a beautiful sunny day, not too hot and when I arrived at about 2:30 Dianna looked fantastic in her dress. I was pleased about this because we must've tried on 50 dresses. I say we but I was merely a bystander.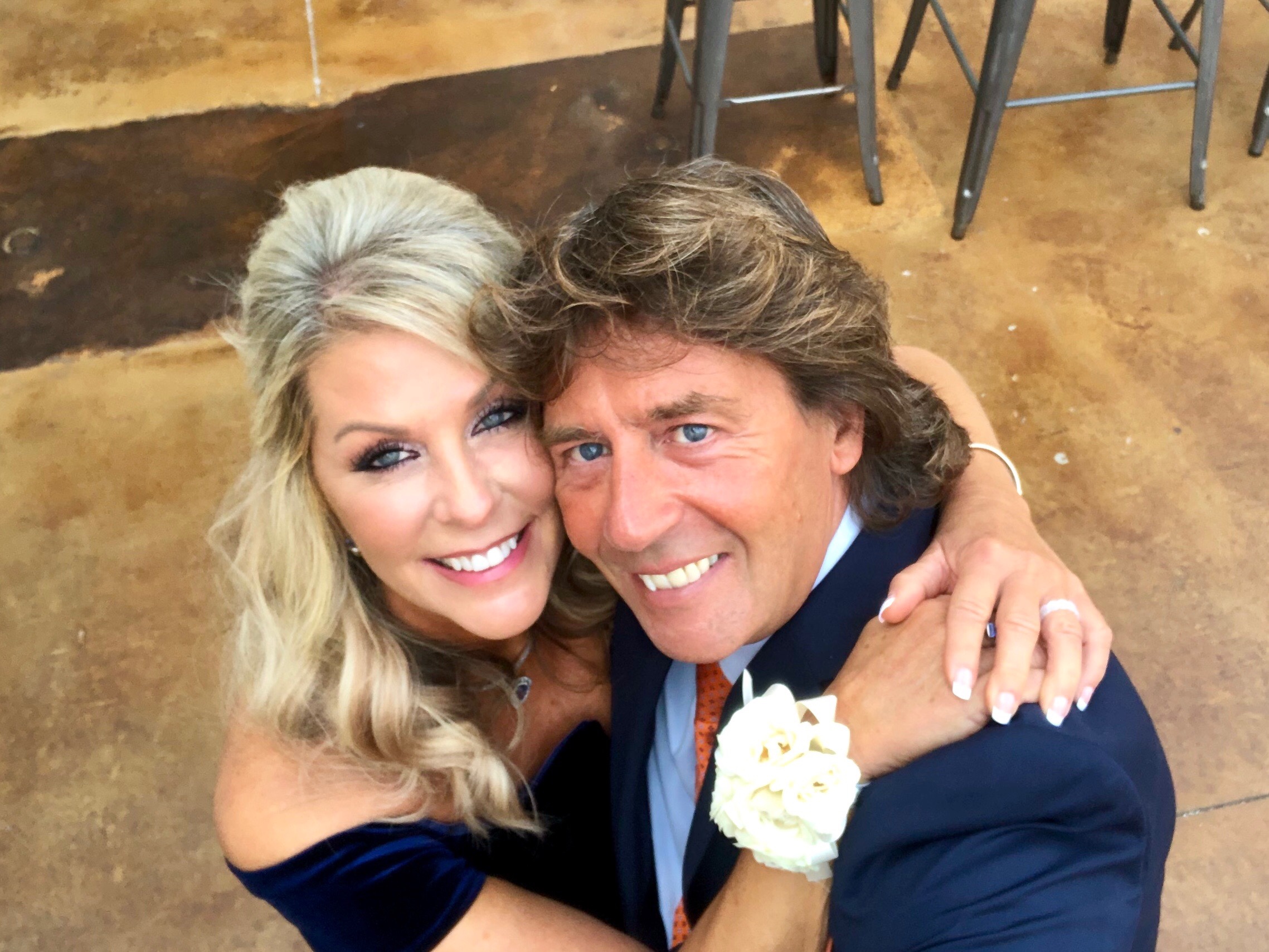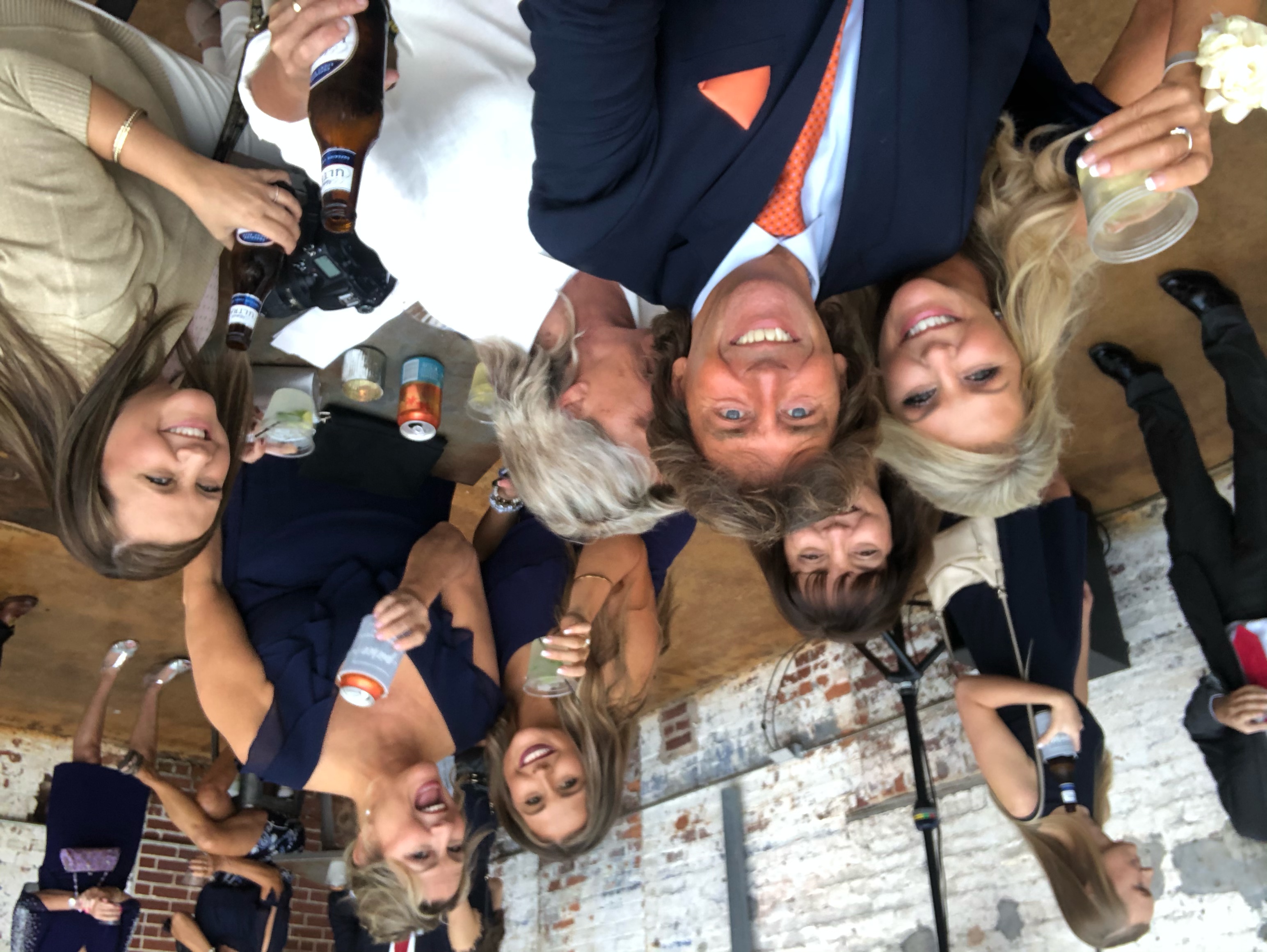 I met some wonderful people at the wedding and Dianna complied with their wishes about seating (although I think Meriah and Travis are now out of the will).
We actually had a third night booked in the Haven on Sunday but there's only so much one can take of a floral blanket with cigarette burns so we decided to move on. So we headed off towards Florida and ended up in Saint Augustine. We found this wonderful hotel on the beach called the La Fiesta for £108. Probably the nicest motel type establishment I've ever stayed at and great value for money. Fabulous bedding.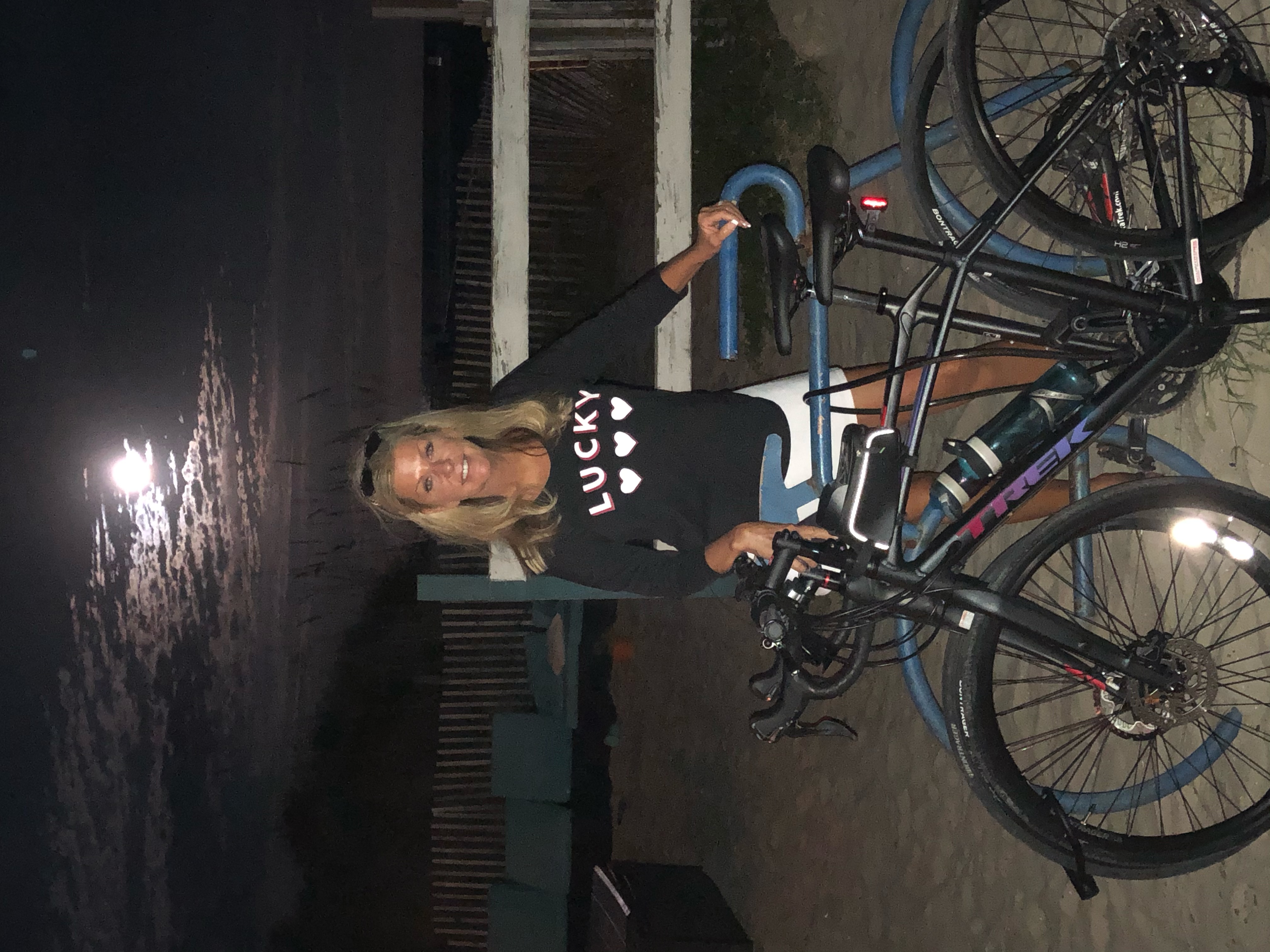 The following day after a morning cycle we headed off to Orlando where we had three nights booked at the Bluegreen Vacations Fountains Resort on International Drive (next to Floridays). My phone had stopped working so I logged in and noticed my Vodafone bill was £6500. After a mini heart attack I googled Vodafone to see if there had been a problem and it was all over the web that things weren't quite right with Vodafone's roaming customers. Anyway they fixed it and gave me £10 in compensation which I think is perfectly adequate bearing in mind the shock probably took five years off my life expectancy.
The Bluegreen Orlando was something we picked up in Williamsburg whereby we were required to attend a 90 minute presentation and in return got a load of freebies. Of course we had no intention of buying the timeshare however the freebies on offer were sufficiently tempting.
Tuesday was a free day and in the morning I happened to see a property not far from Daytona Beach which looked interesting. We decided to drive there and on the way we called a real estate agent. After a few conversations Dianna concluded that he didn't seem very hungry enough but we persisted with him and in the end he came through and met us at the property. It was a very good price with 4000 ft.² but it needed work. Located on a golf course 15 minutes from the beach in the Plantation Bay Country Club with tennis courts, swimming pool and gymnasium.
We'd seen some developments on the way down which were okay and after this one we saw Margaritaville just down the road which again was okay but the standout property was this one in Plantation Bay.
Wednesday was presentation day where we had to be there at 8:40 in the morning. There were about 25 of us and Chad was an excellent presenter. He made you think you'd be a fool not to buy. Very likeable guy and not pushy whatsoever.
Anyone has been to these presentations knows how they work. After the presentation you go outside and you have your own dedicated person who answers questions and explains how everything works. It's fair to say that they are a little vague over some things and explain other things to the nth degree. Anyway, Dianna and I eventually walked out of there eight hours later having purchased 20,000 Bluegreen points which will apparently make our lives far better going forward.
Joking apart, with the amount of travelling we do, we are the ideal candidates to use something like this. Many of the points programs ramp up the points for weekend use but because of Dianna's job and my rather relaxed employment situation, Monday to Thursday stays pose no problem for us therefore we can get maximum benefit from the points.
Dianna and I squeezed them down over 25% from the original price and they also threw in some additional points, 6x affordable weekly stays as well as a chicken lunch. In fairness, they had me at chicken lunch.
The 90 minute presentation turned into eight hours and we headed for the bar where a magic show broke out 30 minutes later. We had a nice early evening woke up the following morning and went for a cycle before the six hour drive back to Atlanta.
On the way back we made an offer for the house and a few days later on the offer was accepted. A cheeky offer. So in summary, we went to Florida for a freebie three day break and came back with a timeshare and a house.