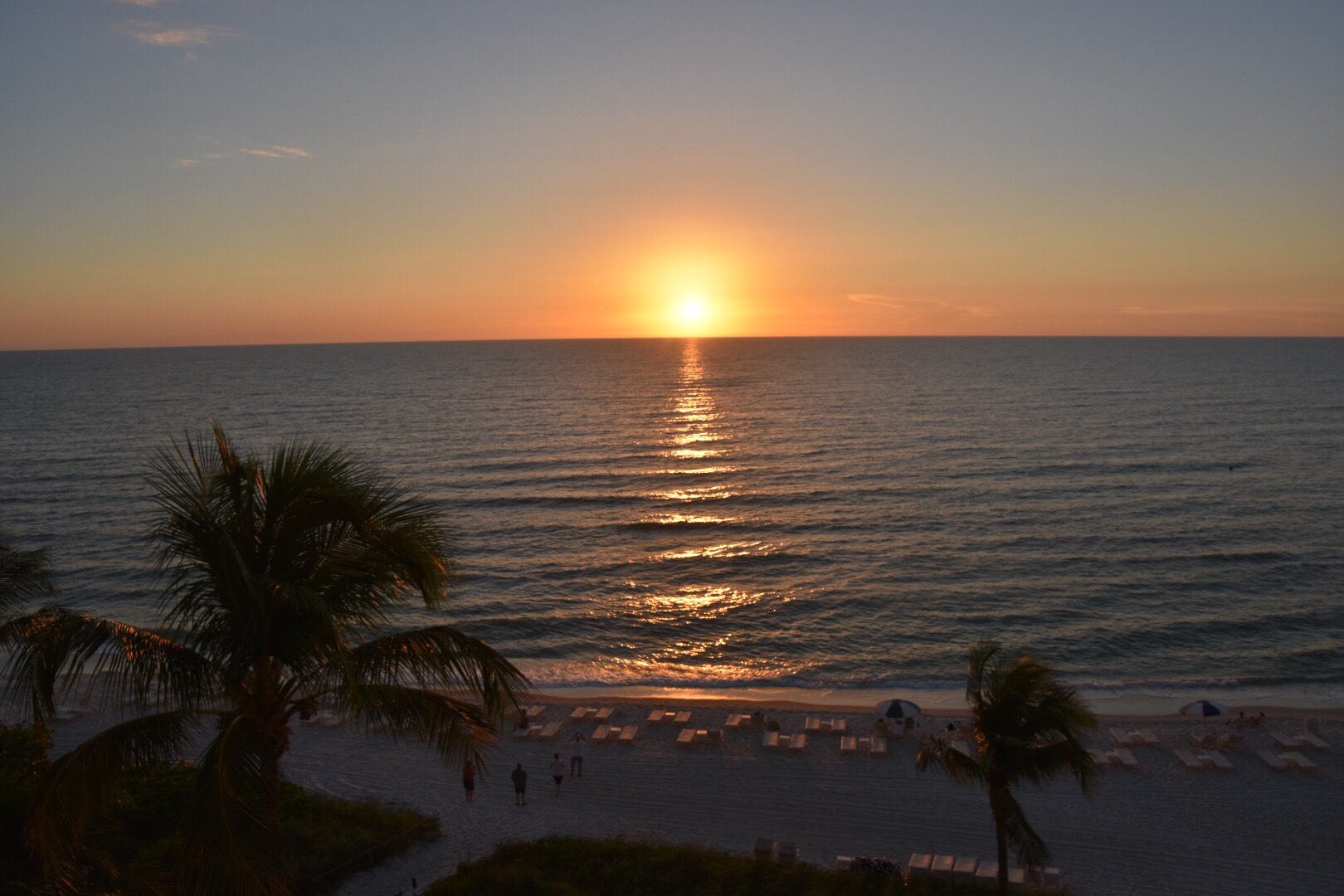 I opted to walk off the ship with my bags at 7am rather than meet my luggage at the allotted time of 9:45. I'd actually driven across the state to Naples by 9:45 so it was a good move. The Mustang convertible is not blessed with boot space. My home for two nights was the Naples Grande Beach Resort which sounds like its on the beach but it's actually a half mile walk via a walkway through swampland. They didn't put that in the brochure. The hotel was pleasant enough and has hosted Tony Blair, John Major, Margaret Thatcher, Sean Connery and Kevin Keegan.
I was about 5 miles north of Naples so I went for a look as cousin Caroline said it was marvellous. It was indeed very pretty with lots of shops. Late in the afternoon I went searching for the sunset and happened upon a nightly sunset ritual which was very pleasant. I felt like a local. I also found another hotel which was far better repositioned than my one but much more expensive. I booked it for one night. It was called La Playa on Vanderbilt Beach just north of Naples and it was a beautiful location. Definitely one I'll come back to. Katy would have loved it here.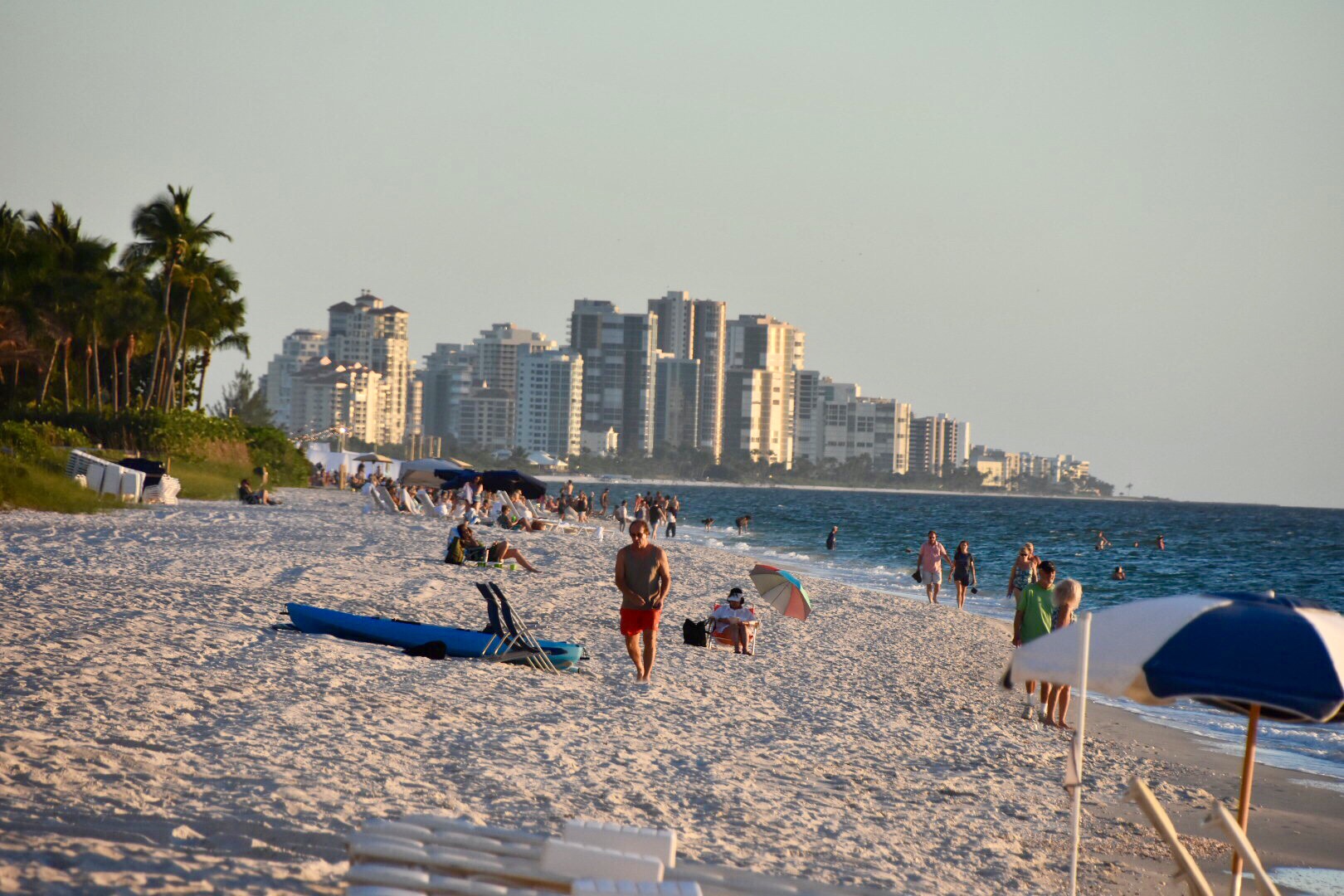 Wednesday I left the rather expensive La Playa ($40 for breakfast) – I mean I like to stay at nice places but I can get awfully miffed when they overcharge for everything. If I've already paid a premium for the room I don't see why absolutely everything is charged at a premium. My evening meal was king prawns and each prawn was five bucks! Lucky I wasn't that hungry.
Next I arrived at a three star in Lido Key, where I met Steve the homeless guy a few years ago, which was much more reasonable, as were the charges for other stuff. And it has the bonus of a laundry room. I was salivating.
After Lido Key I headed across the state to the Atlantic side and found a Marriott for my last two nights. Pleasant enough but it's a really quiet time in Florida at the moment. I guess the week before the turkey trot is always gonna be a bit low key.
Whilst my love affair with the US endures, there are two reasons why I may never end up living here permanently. The first is the cost of medical treatment, especially coming from a country where it's free. The second reason is the abundance of Chips Ahoy chewy cookies and my inability to resist them.