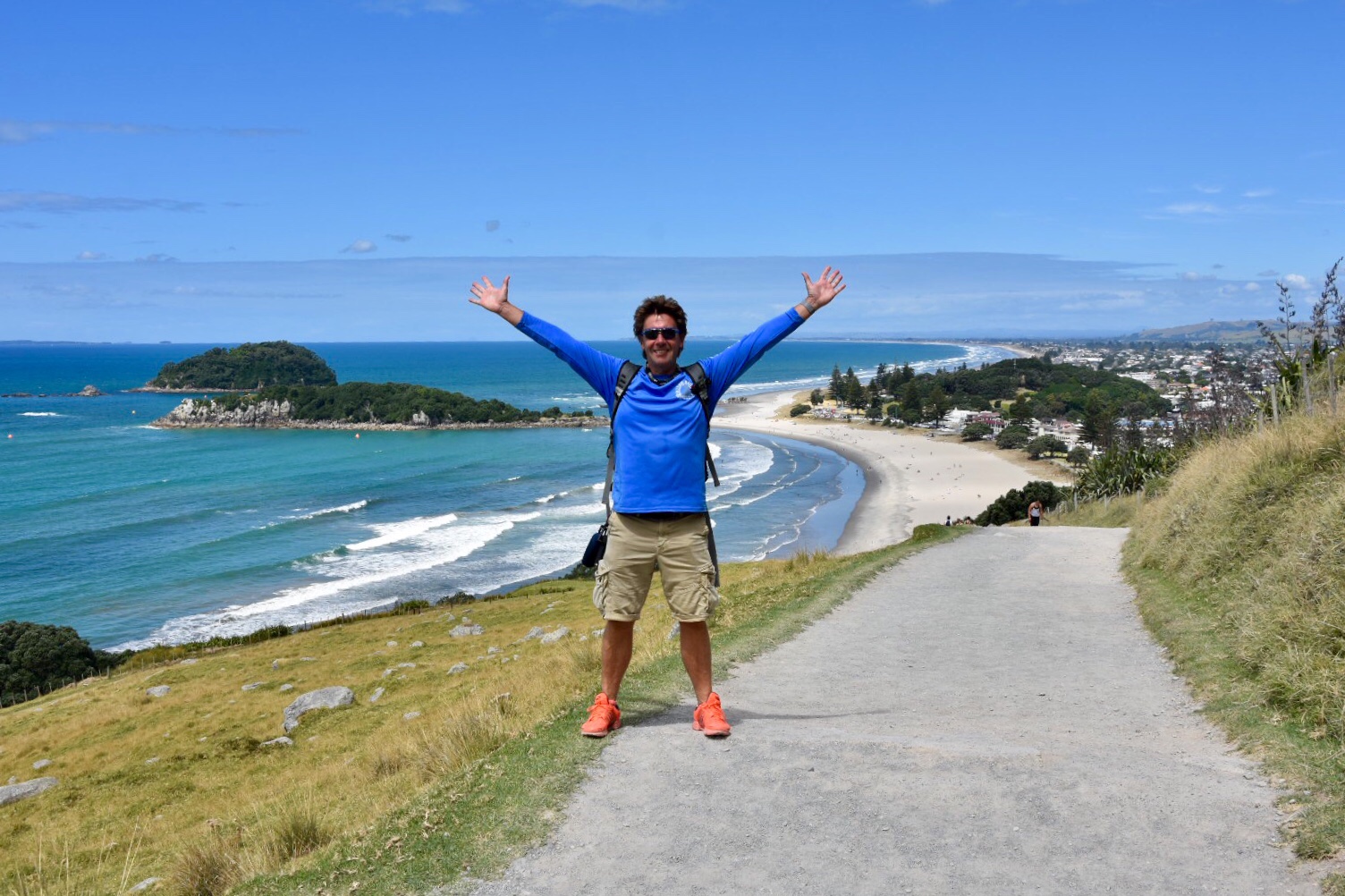 Our penultimate stop was in Tauranga on the northern coast of the North Island which is New Zealand's busiest port and sixth largest city. It was very pretty indeed with some very expensive coastal houses. Cruise ships have become a welcome boost to the economy with 94 ships arriving in 2018 and 114 due this year during a six month season starting November 1st to the end of April.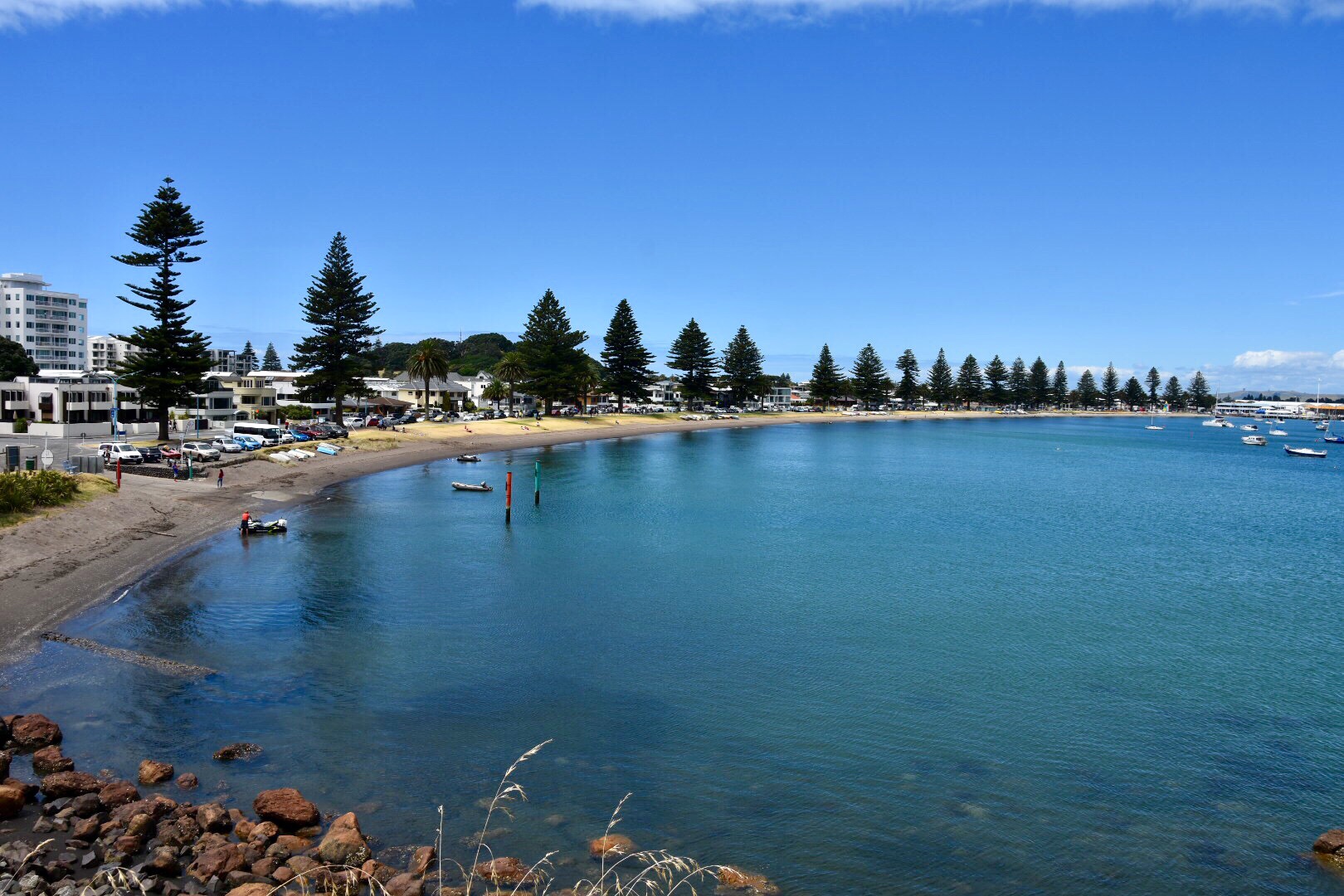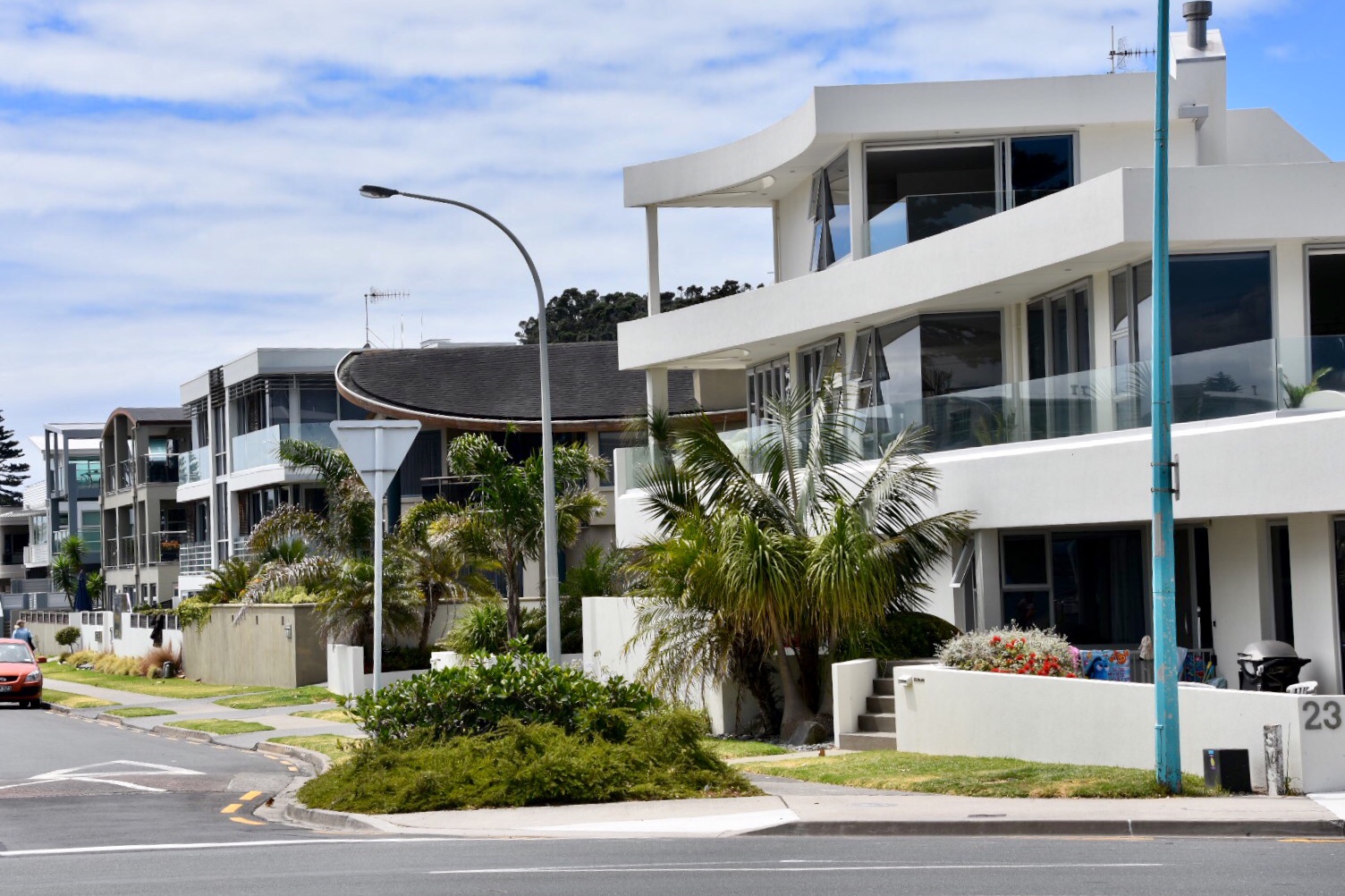 The two main tourist attractions in the area are Hobbiton which is the set for the Hobbit movie, and Rotorua renowned for its geothermal activity but we were too late getting off to get on a tour so it was a hop on hop off bus of the local area which suited me fine. I'm going to come back here with Dianna at some point and I wanted to leave a number of things for that trip.
We boarded the HOHO and the driver was also the tour guide. The buses were driven by men of a certain age with the ability to repeat the same stories all day long. I think I know some people who'd be suited to that line of work. Very pleasant indeed and the first stop was the aviation museum. Enough said about that. Half an hour later I was on the bus heading for the next stop.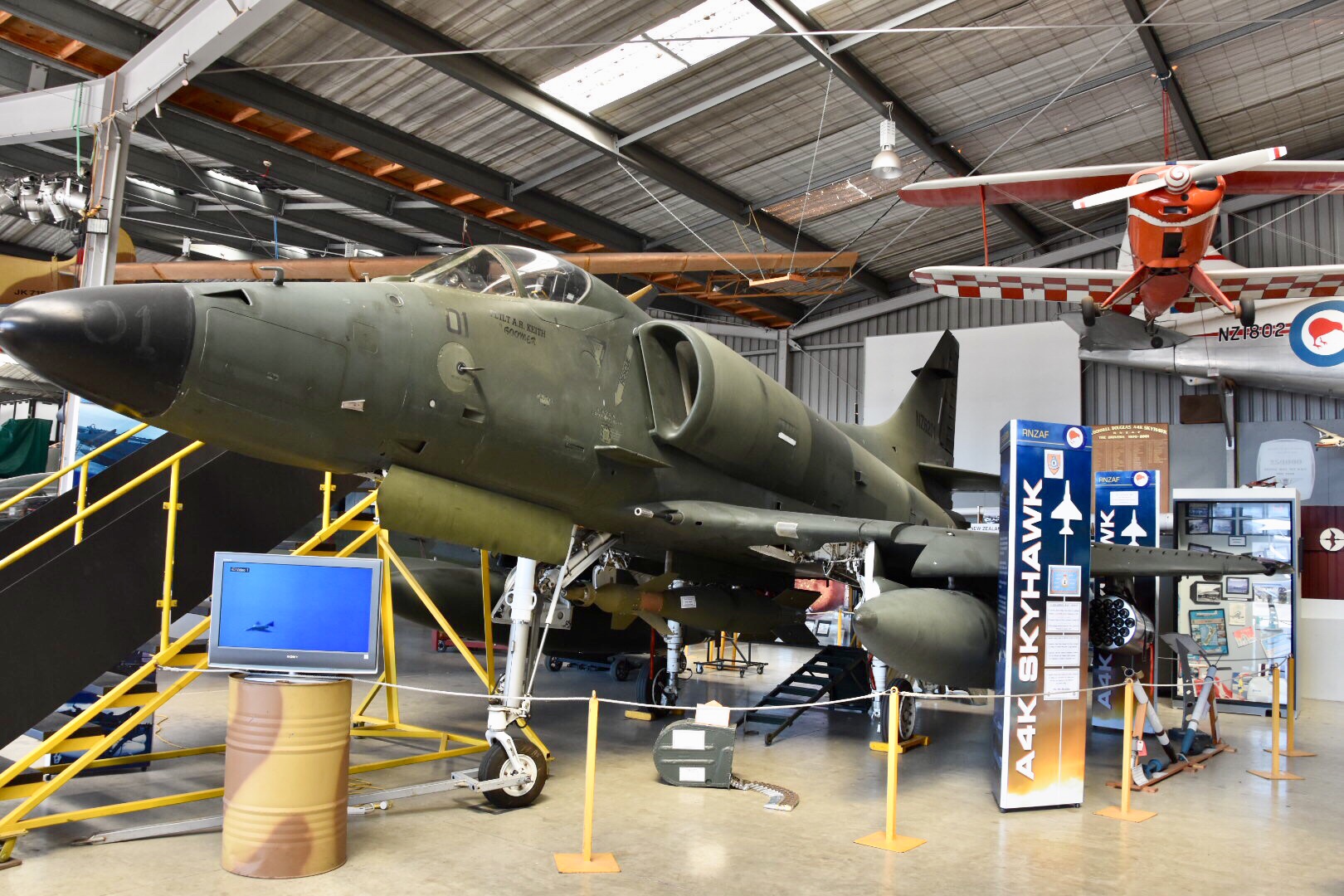 Elms House is one of the oldest houses in New Zealand and the bus driver said it was worth looking around so I took him at his word and jumped off.
I was immediately placed with a tour guide called Terry. He looked at me and starting talking jibberish. I thought he'd had a stroke. Turned out he was talking Maori. In his 70's and wearing a hearing aid, he was just a little too thorough in his explanation of things for my liking. Some might use the word boring but I'm happy with thorough. So I took the earliest opportunity to duck out which wasn't easy in my conspicuous orange trainers and bright blue top (and there were only seven of us). Not like I could just disappear. Anyway, as they entered the house I prentended that I'd just been stung by a bee and needed urgent medical attention. I didn't really. I simply stayed outside and took photographs for ten minutes before entering the house.
I rejoined the other six and noted that none of them had hung themselves with their own belts but a couple were clearly restless and the remainder looked like they were swiftly losing the will to live. Mine was a tight schedule with only thirty minutes at the house before the next bus. I think Terry was going to take about three days.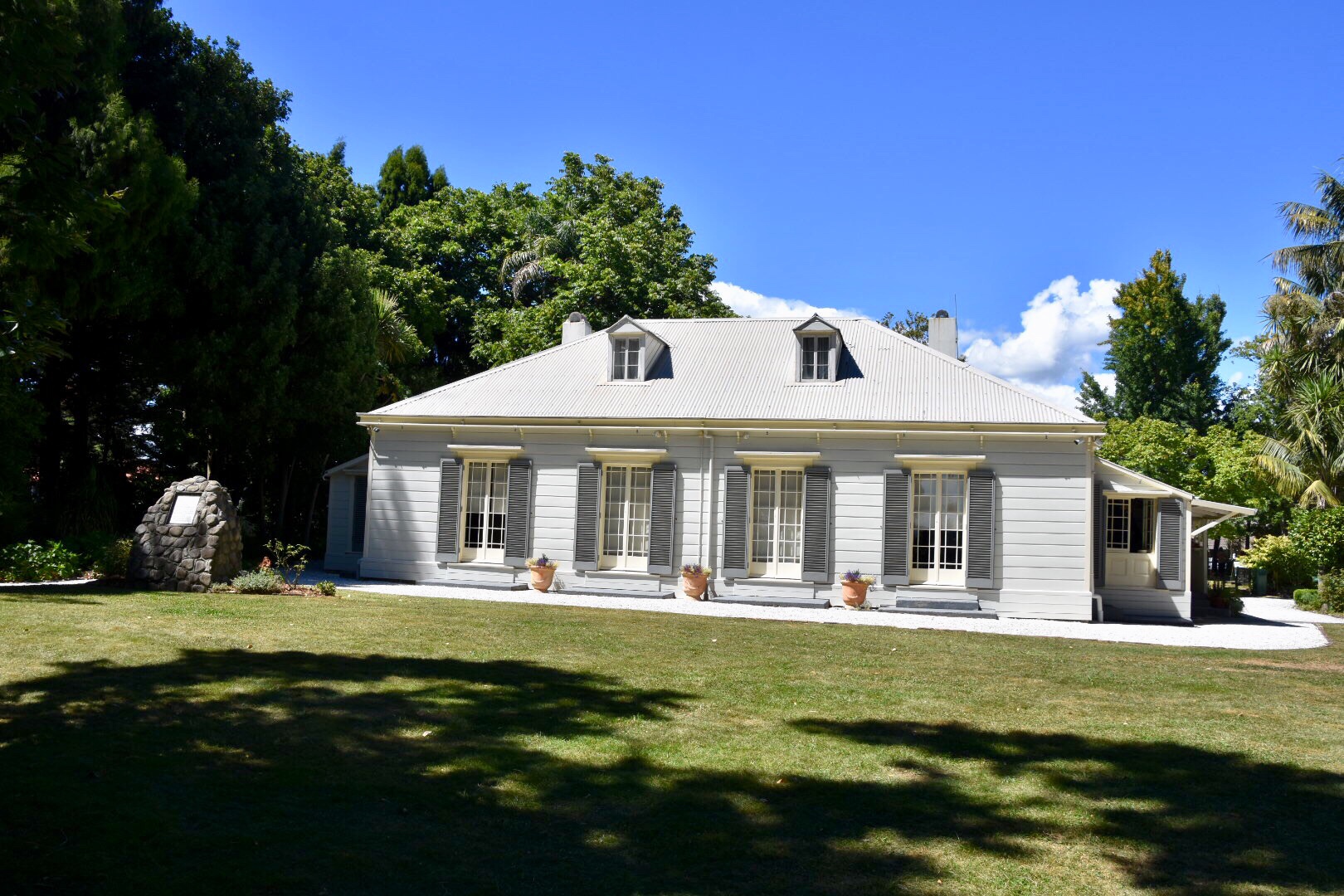 Back on the fun bus I was reconnected with Dimitra and Chloe who'd got stuck in a cockpit at the aviation museum. We headed to the old historical town which looked like something out of the Wild West. Lots of individual wooden buildings. Very quaint but by far the most interesting local attraction was the Men's Shed a hundred metres away so I moseyed over and popped my head inside. I was beckoned in and I hesitantly stepped forward and looked around the large workshop with tools all over the wall and old men working on various projects on a vast array of machines.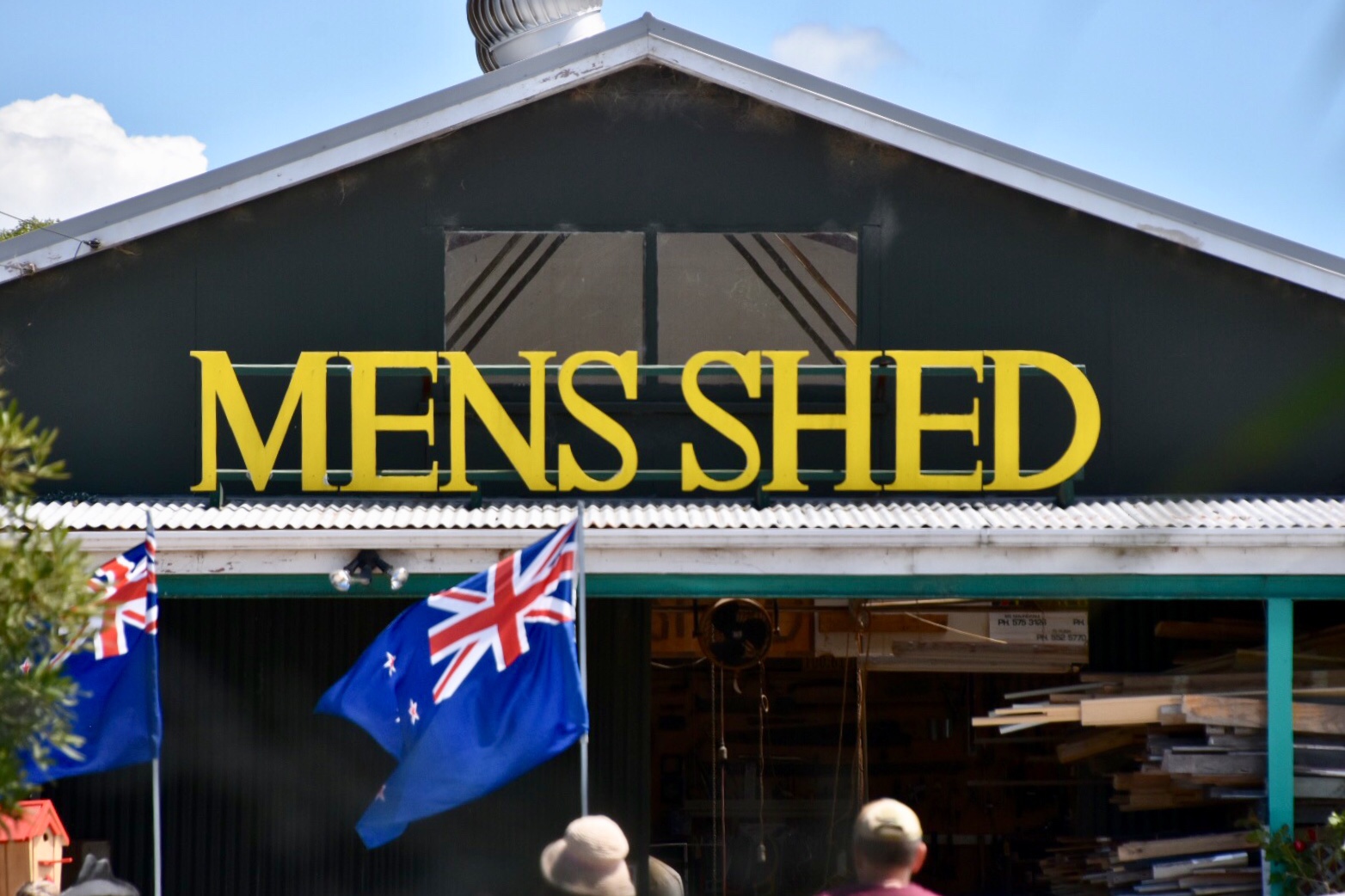 I spoke with Jim who was sanding a tree saw. He had been going for there for years. Members had to be over 65 and male. No membership fee. They're all volunteers and make things for the community. It's a lovely concept.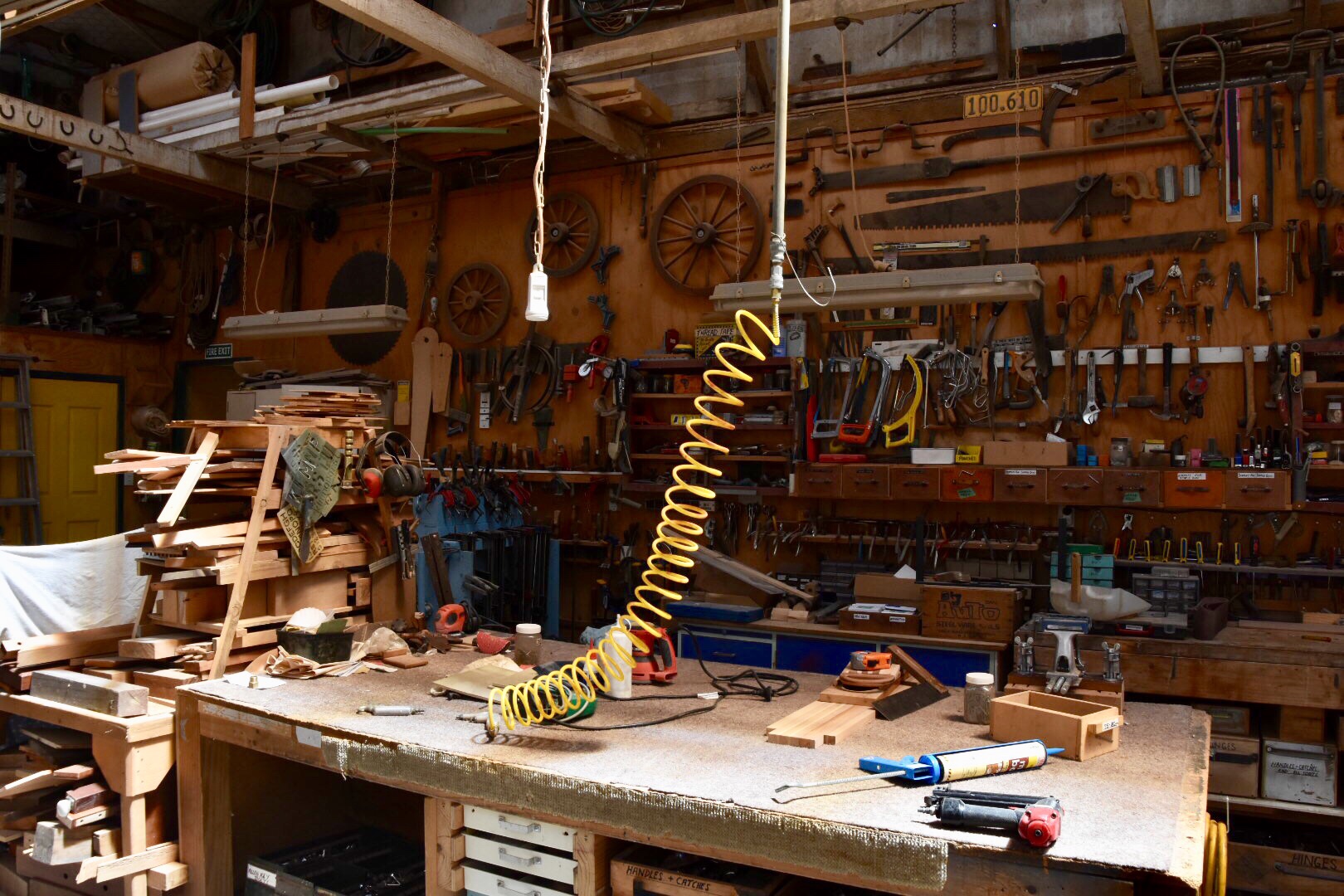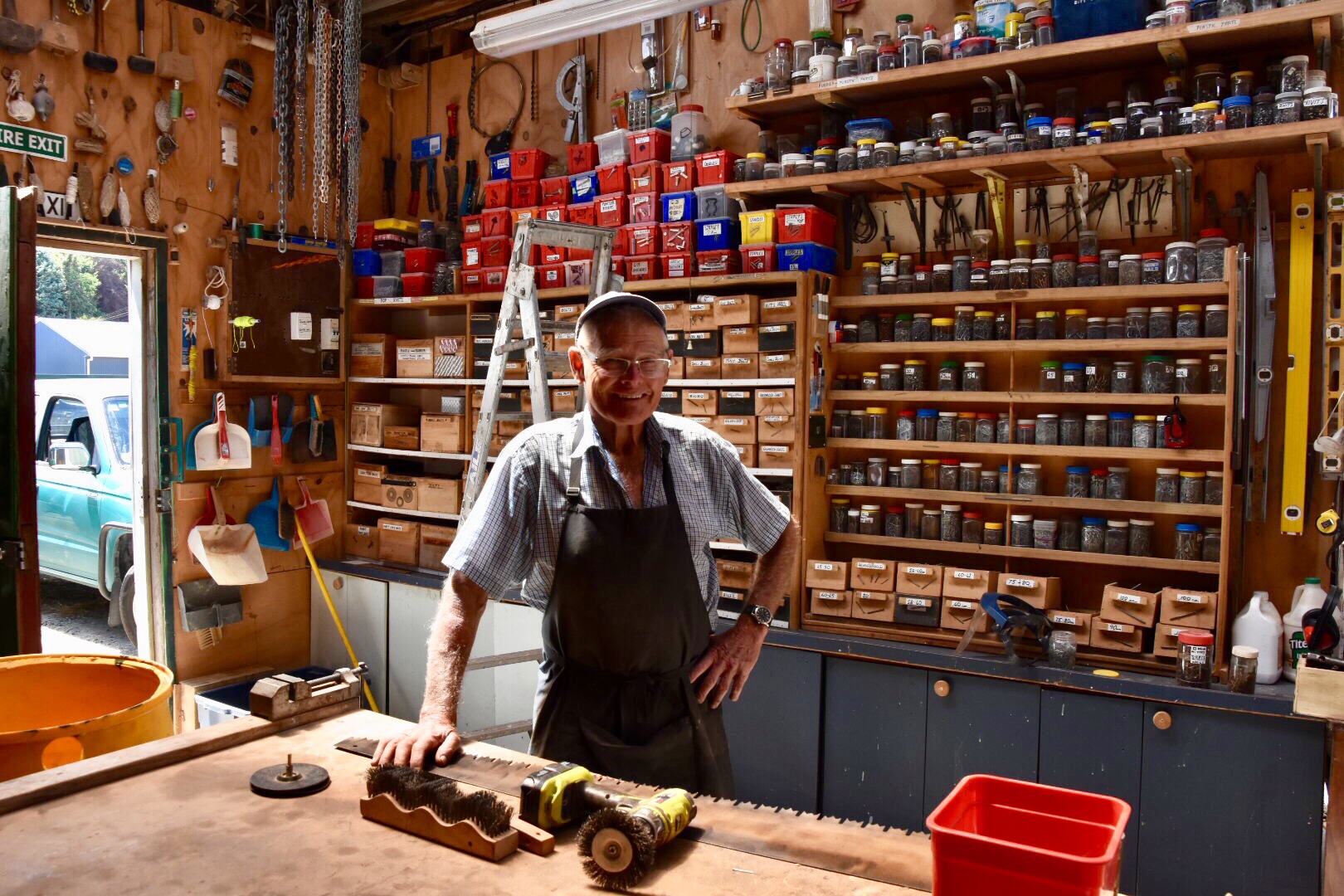 Then I met Dave who'd started this particular Men's Shed in 2011. There were now 54 members and ten to 14 regulars. He approached the council about the building we were standing in, which was derelict and asked if he could use it. They said no so he broke off the padlock and replaced it with his own. That was 8 years ago. This was the first of 126 Men'sSheds that are now in New Zealand.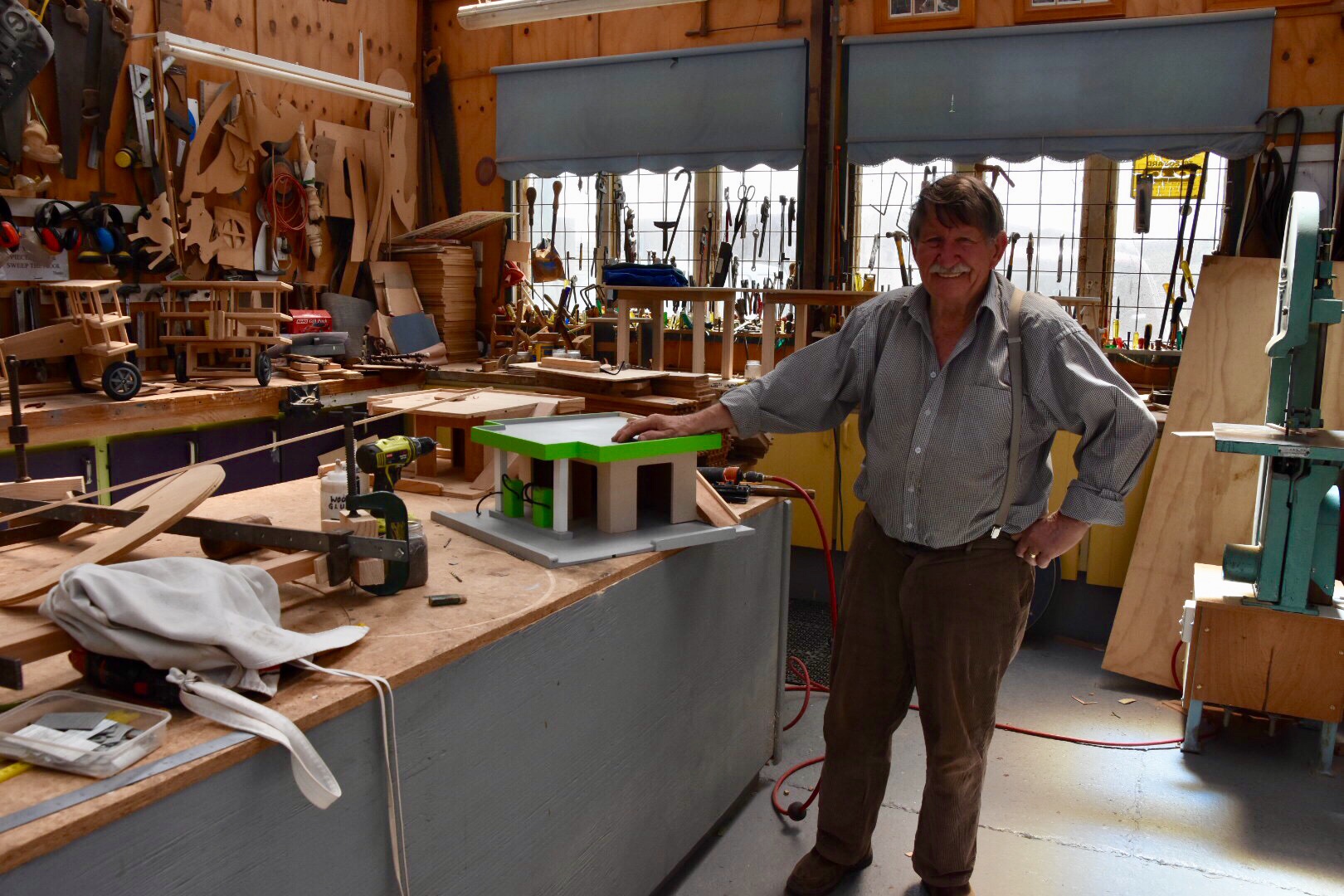 They originated in Australia and what started out as men playing with their tools, soon became something more emotionally fulfilling allowing men to talk about their issues whilst precision sanding with a dremmel multi. Perhaps it's more palatable to talk about emotions if you're doing manly stuff at the some time.
Back on the bus we left Chloe in a jewellery store and headed back to climb a mountain. We knew Chloe wouldn't be interested. Super views. On the way down we spotted a caravan park and I may have judged them a bit harshly in previous blogs. The guy in the picture below is clearly having fun so I shouldn't knock it.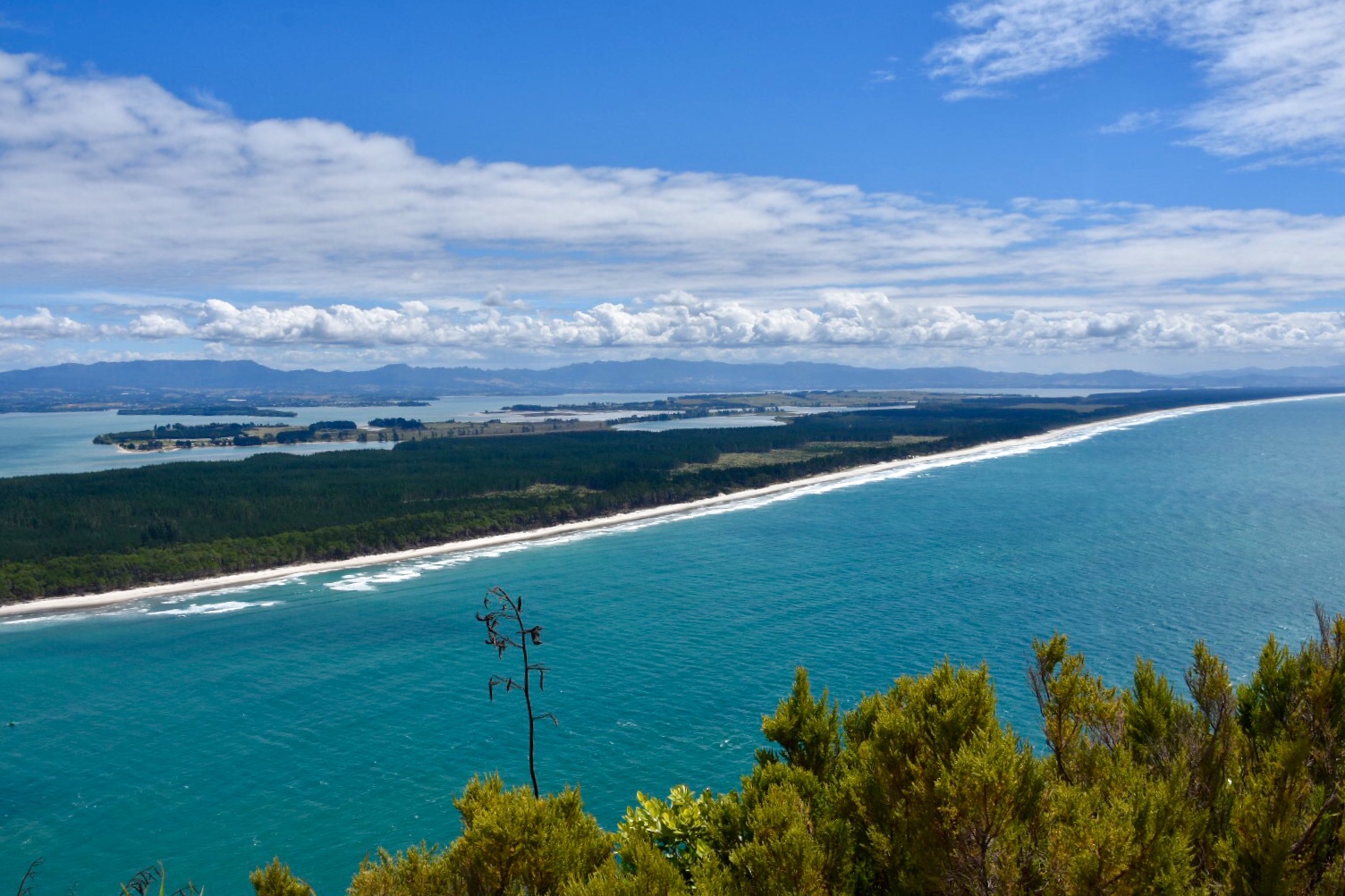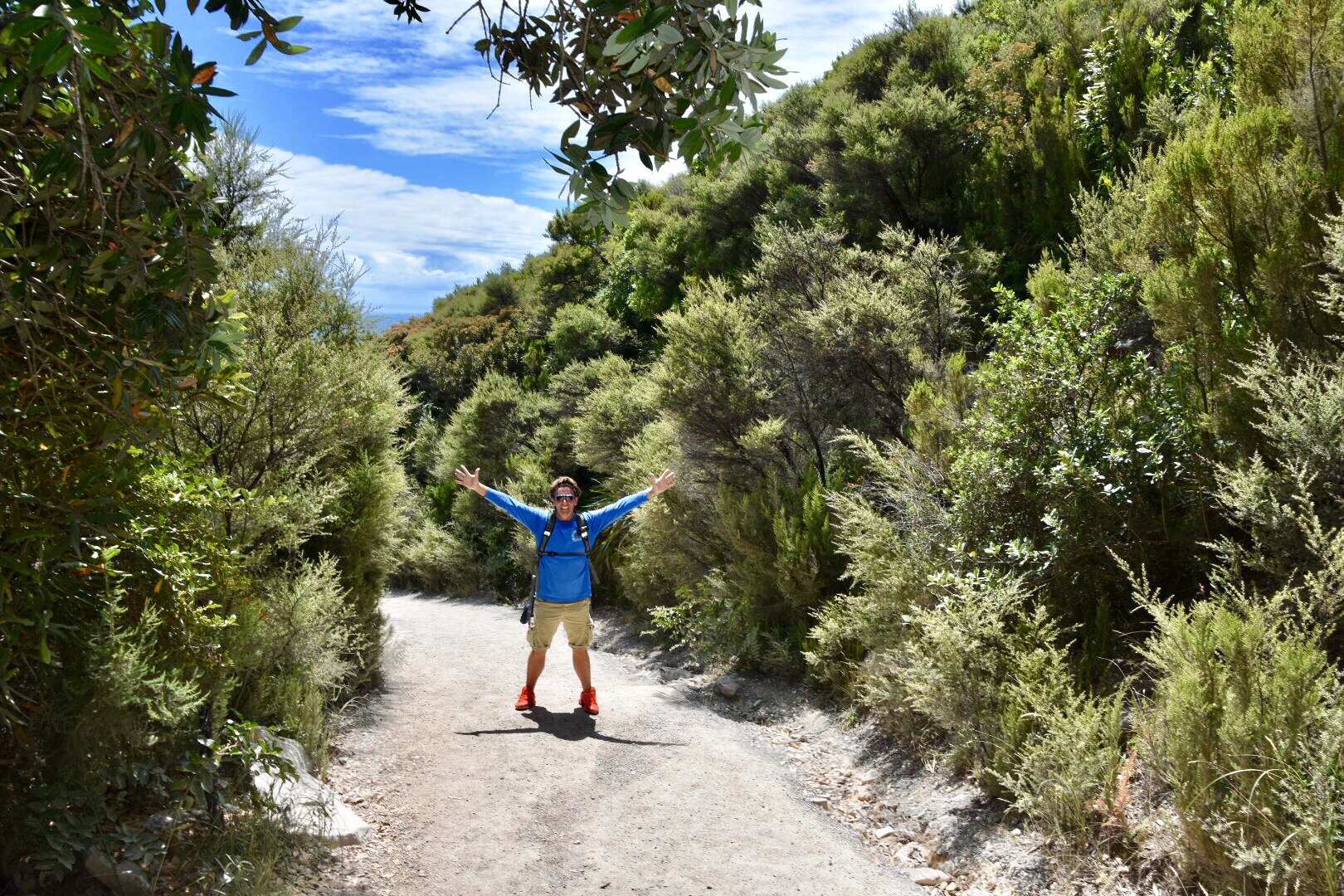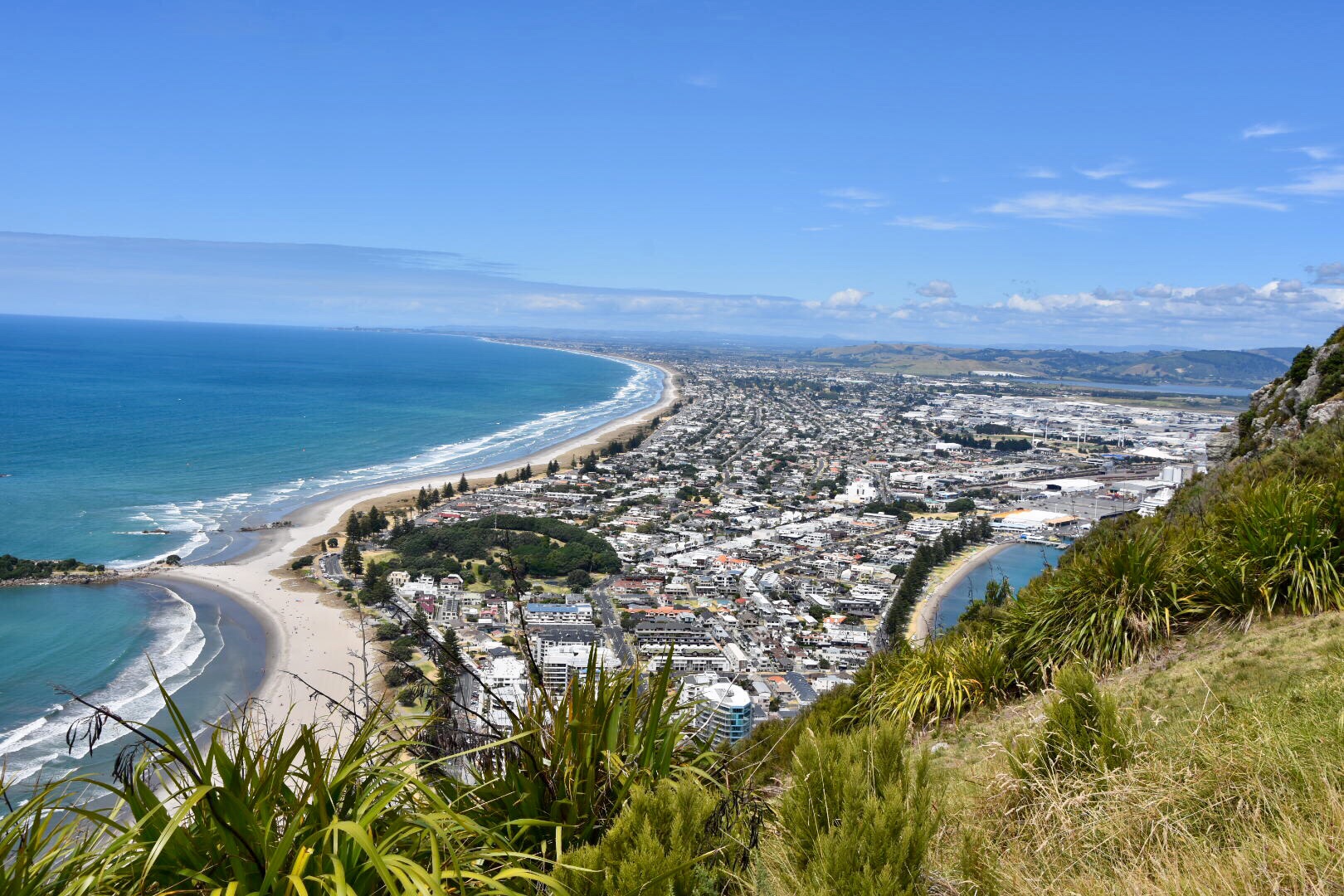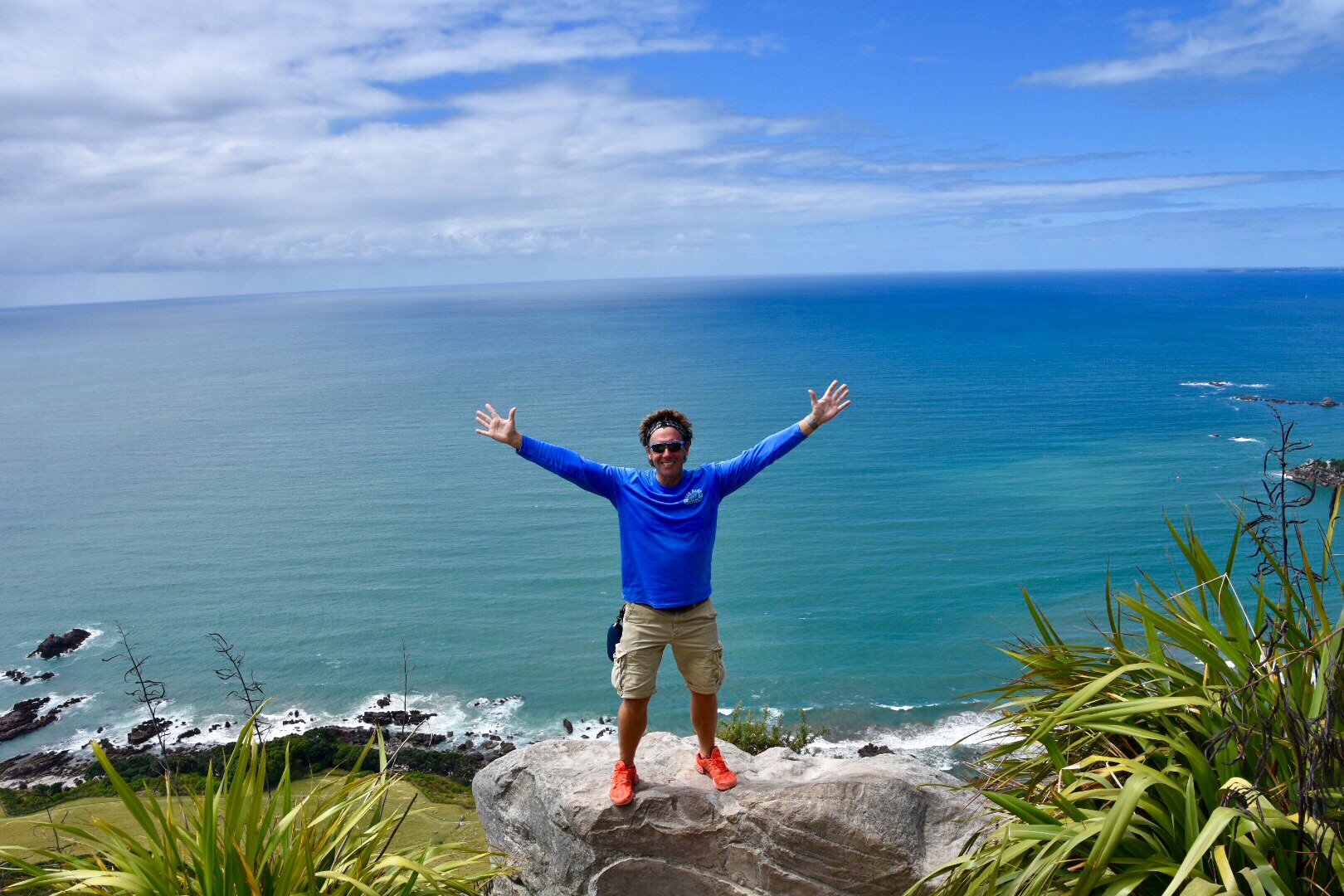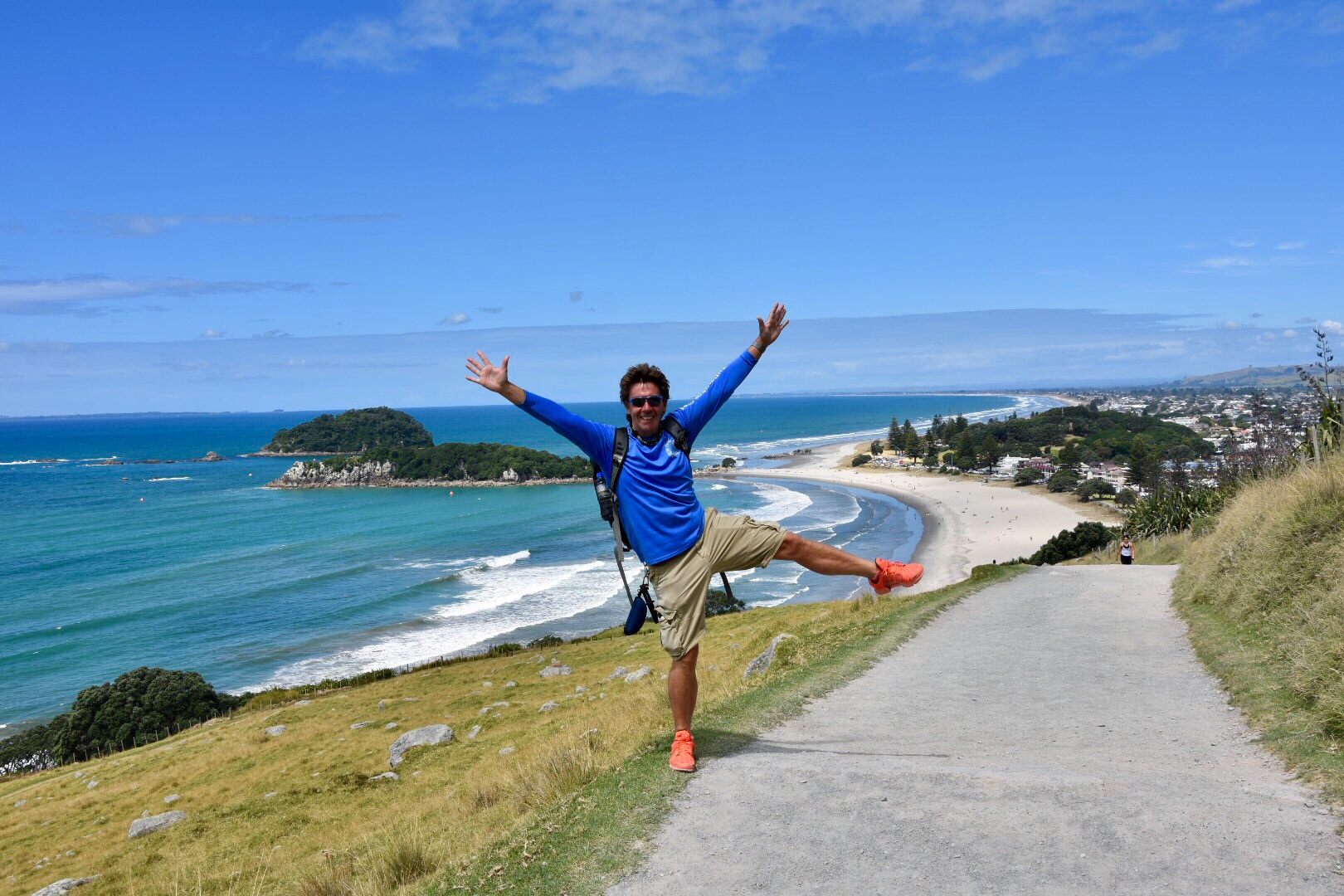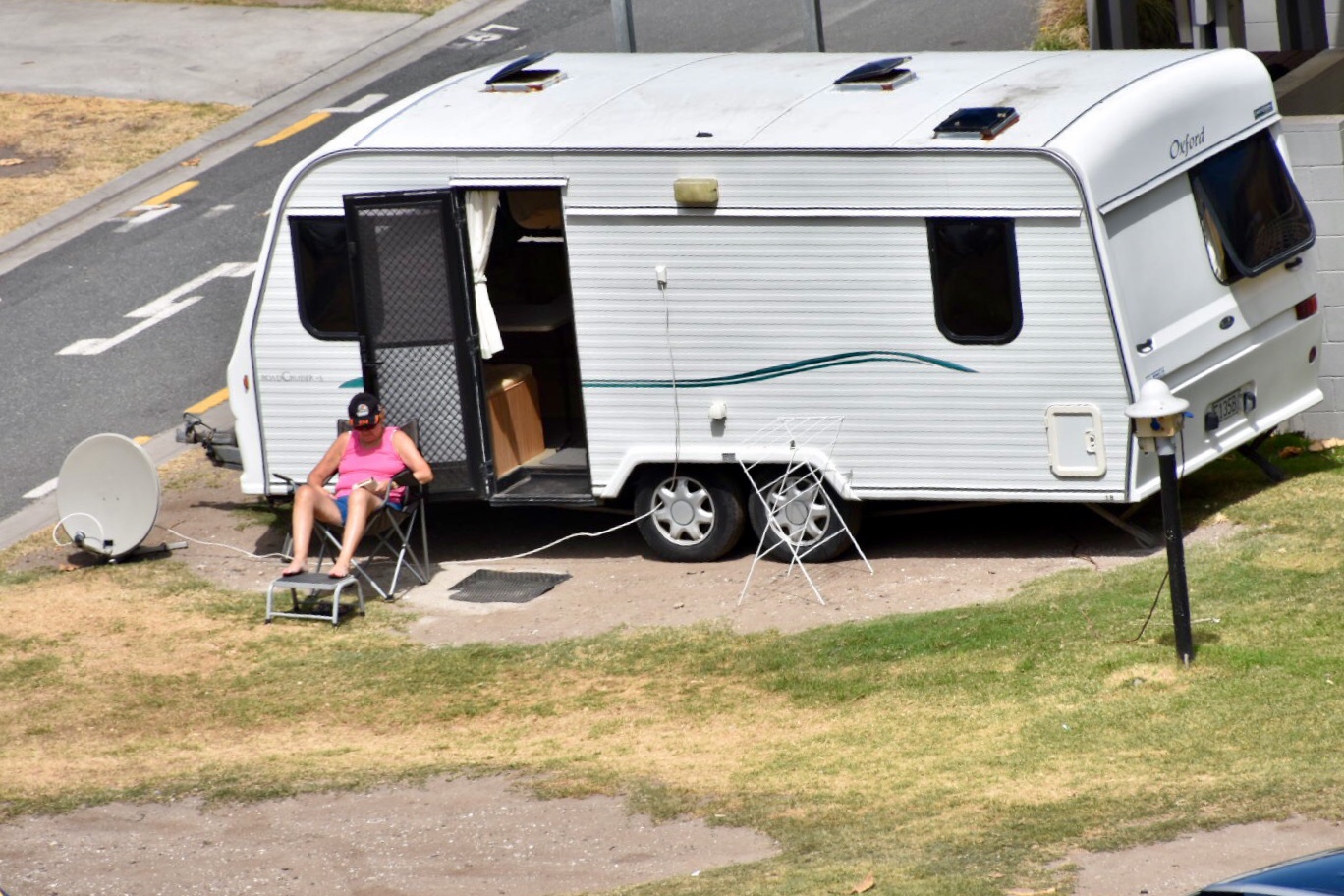 We'd earned wine but they didn't do large glasses so we were forced into having a bottle before the ship left. We were almost the last to board and I reflected on a fab day. I'd really wanted to do the Hobbit thing when I booked the cruise but the ship wanted 240 dollars and I reckon I had a better day climbing a mountain, drinking wine and watching Dave play with his router. It was also the best HOHO experience I've had in ages.
I'd seen my Mexican doctor friend, Rodolfo in the morning and I can report that when he's out of his uniform, he wears his 12 year old brothers' polo shirts. If the shirt was actually his then it must have been quite a doughnut bender.