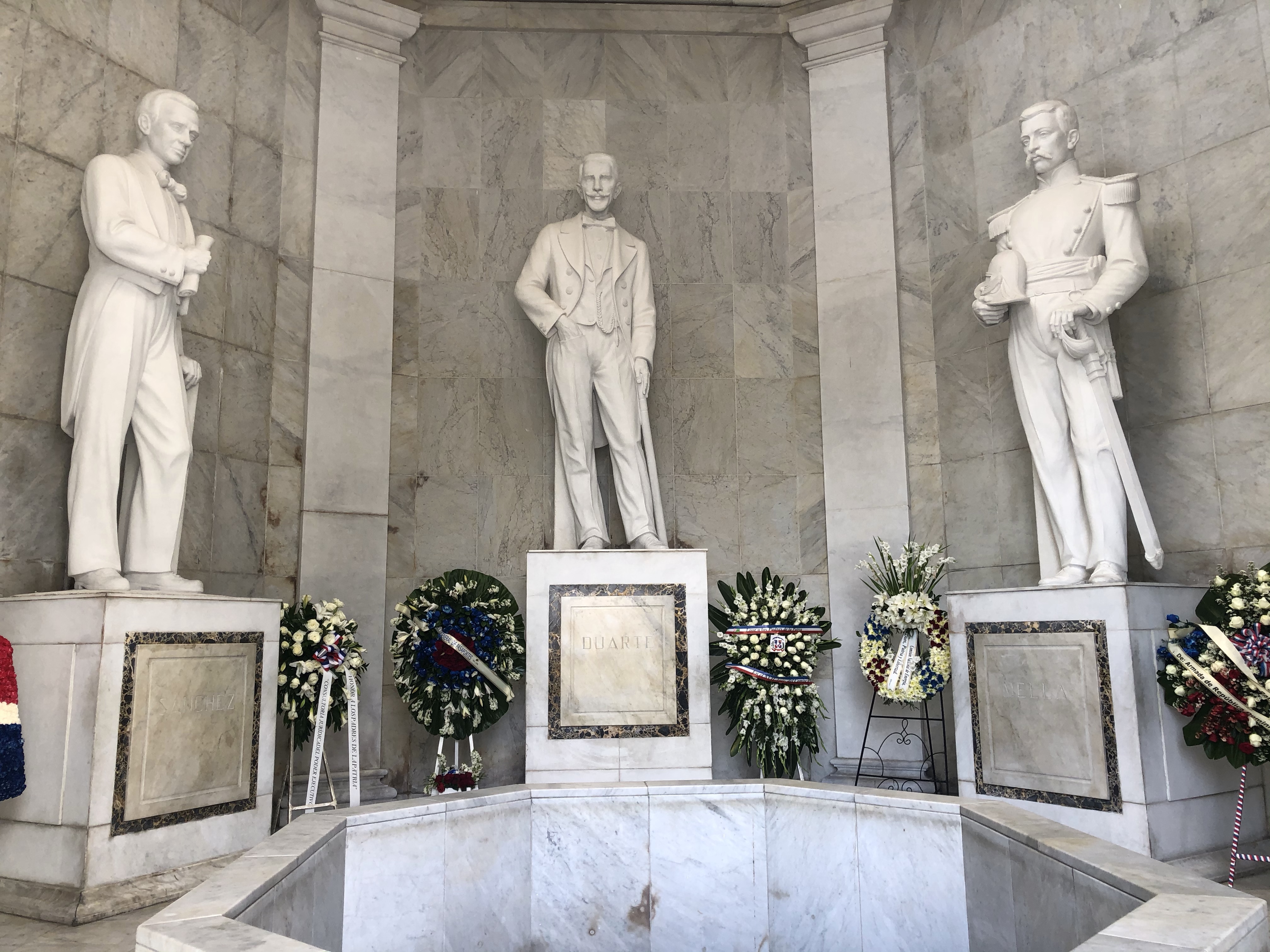 They don't know how lucky they are..
Lucky because whilst many parts of the world have stopped all but essential travel, DR is open and they made the mistake of telling the Russians. And the French but by far the biggest contingent at the Hilton La Romana are Dominicans who must be getting a special deal, perhaps to increase occupancy. Not heard many American voices and no English.
This time I've headed to La Romana which despite being less than an hour from Punta Cana airport, still cost $130 in a taxi/ minivan/coach.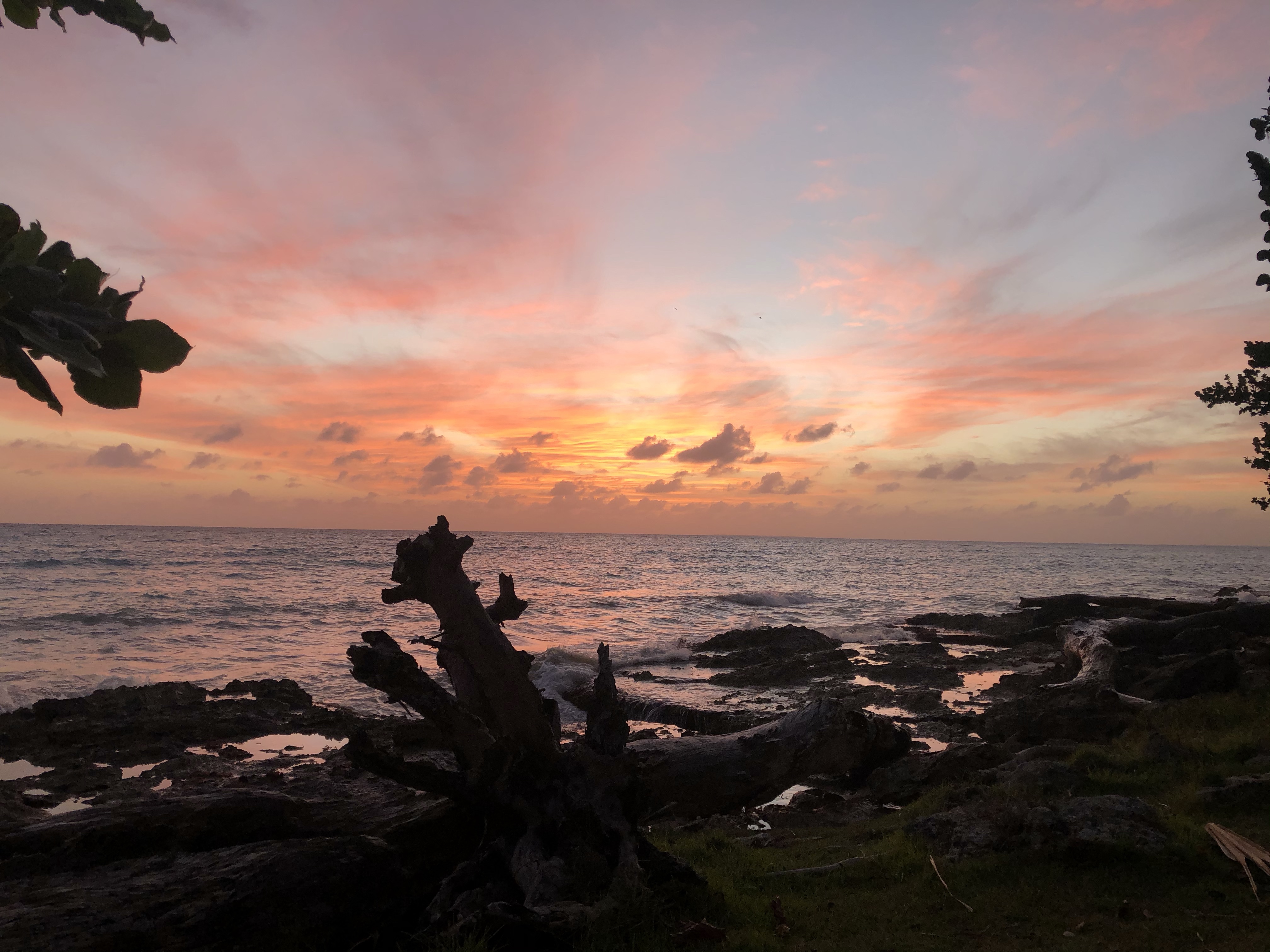 The first morning was wet so I headed to the spa. Asked if I had any allergies, I mentioned aspirin to which the receptionist informed me that they don't use aspirin for massages.
There are two Hilton resorts side by side and I opted for the family resort over the adult only resort on the basis that I marginally prefer small children acting like small children than adults acting like small children. Having said that I think I got it wrong this time. The adult resort looks more zen like than spring break. I can use the felicities of both, therefore I will remain in the screaming child resort.
After the weekend Dominican invasion the hotel was only about 20% full therefore there were no queues or crowds to worry about. Having said that, the most stressful part of the day is the buffet breakfast. Nothing interferes with a persons sense of direction like a buffet.
After several days absorbing vitamin D and having a marvellous time languishing on a vast choice of sun loungers I texted Frank, my airport taxi driver, and booked a trip to the capital city of Santo Domingo. This was my fourth trip to DR and I've been itching to go there. The proximity of the resort meant it was only 90 minutes away so I concluded it would be rude not to go.
Santo Domingo is the oldest city in the Americas founded in 1498 by Bartholomew Columbus (Bart), the younger, lesser known brother of Chris. Bart and Chris were from Genoa and mapmaker Bart and his illustrious brother conceived a plan to sail to the Indies to get involved in the spice trade. Bart went to England first to ask Henry VII to fund the expedition. It didn't go well. He then tried France to see if Charles VIII was interested but was told, "we've already got one". Meanwhile Christopher had been more successful in asking the Spanish Queen and King, Isabella and Ferdinand and was already on his second voyage by the time Bart returned to Spain. By the sound of it, Bart had been on one of the longest business trips in history – 4 years.
Santo Domingo is home to around 3m people, a quarter of DR's population. We stopped at about half a dozen of the most notable buildings and trotted around. Frank's English was just good enough for me to understand about 10% of what he was saying but that was fine for me. I get most of my info from Wikipedia and I certainly didn't want to fact check Frank, not least because it sounds vaguely illegal. Last time I trusted a taxi driver I stated that DR had the oldest university in the world! An interesting city but not one I'd rush back to for any reason. Buildings were closed so I couldn't go inside the oldest Catholic Church in the Americas or the house of Columbus but I was content with what we accomplished. After lunch he showed me Chinatown (they're everywhere), the president's palace (very impressive), and the oldest university in the New World (1538). A good day.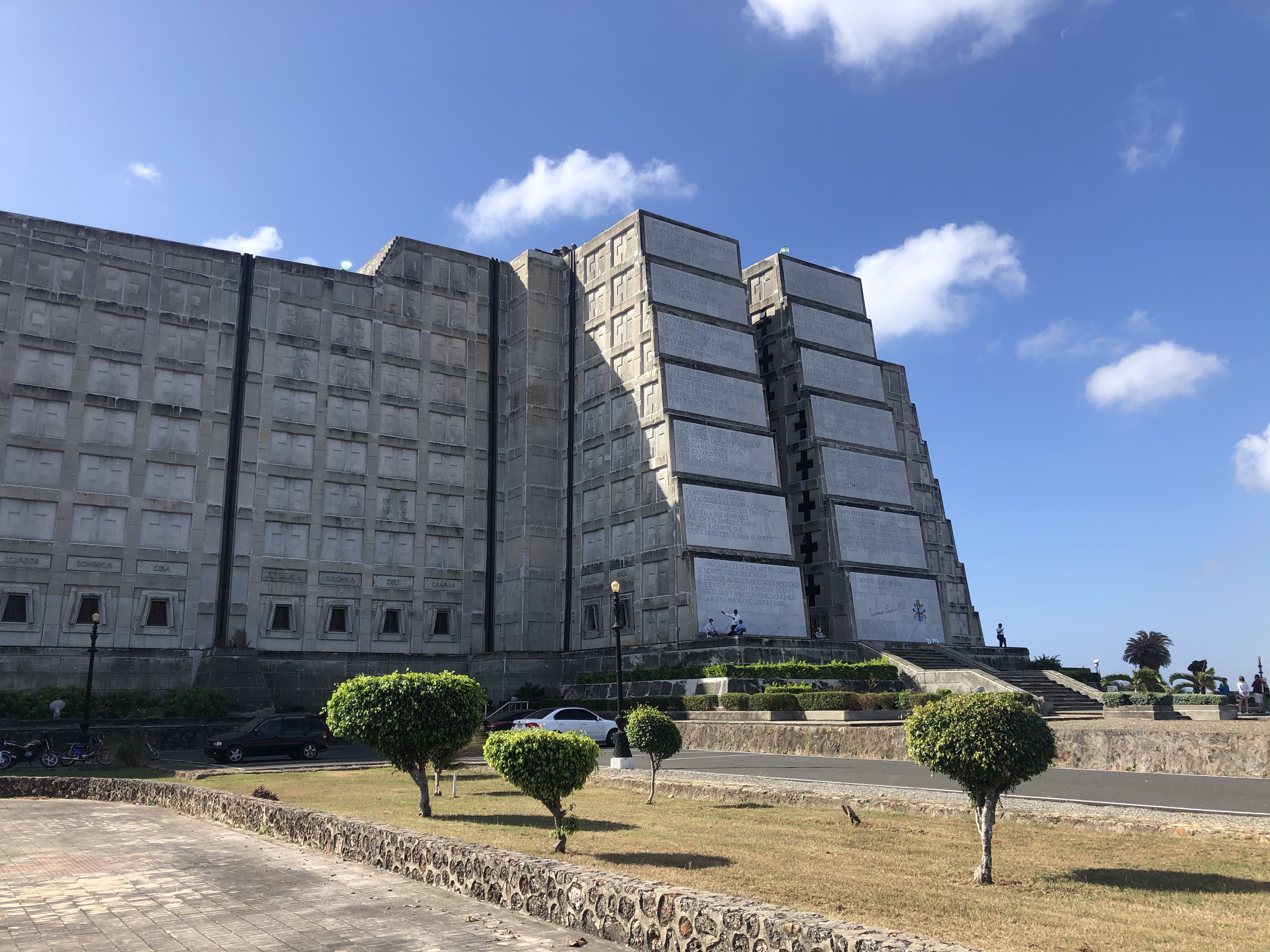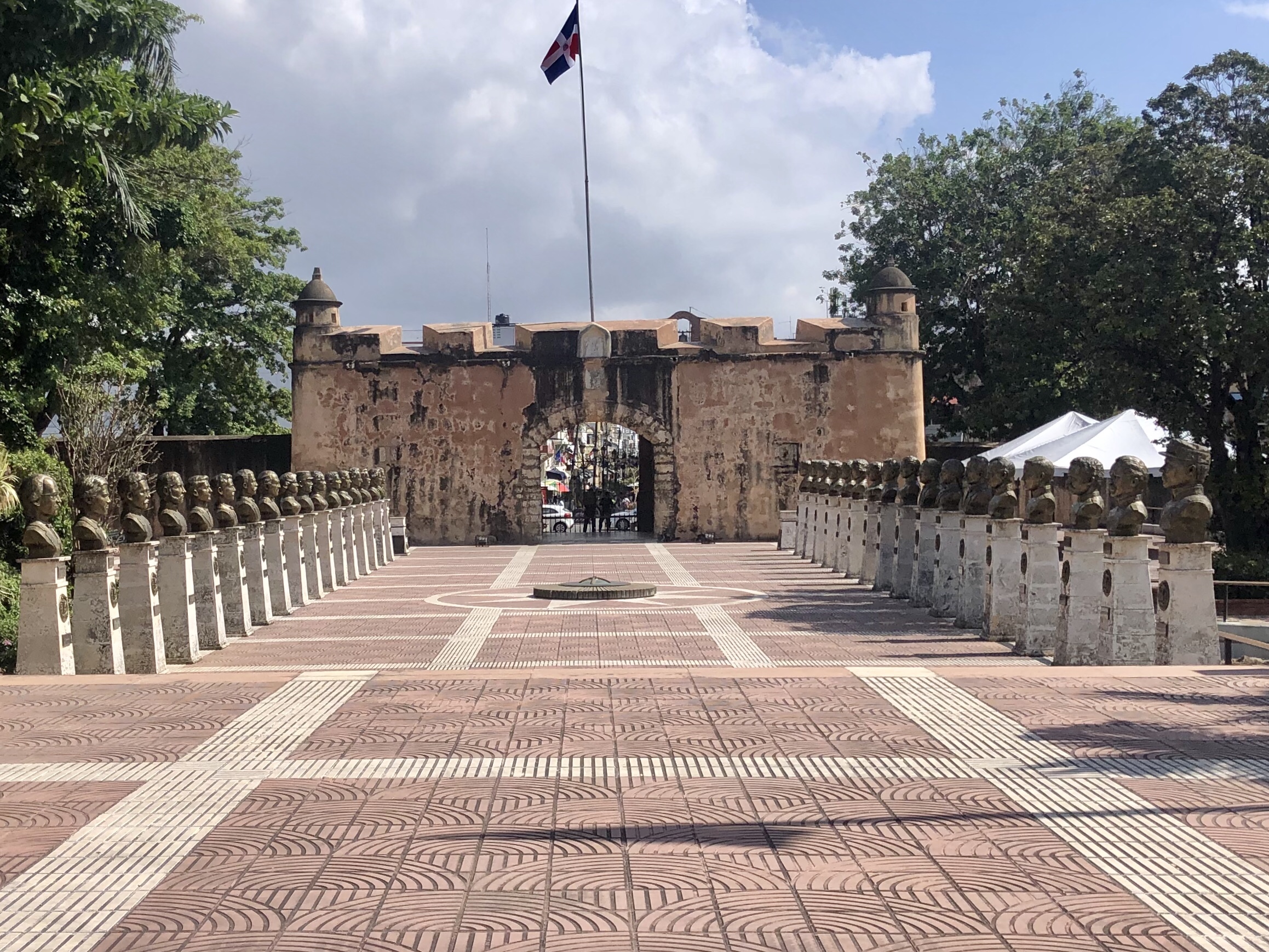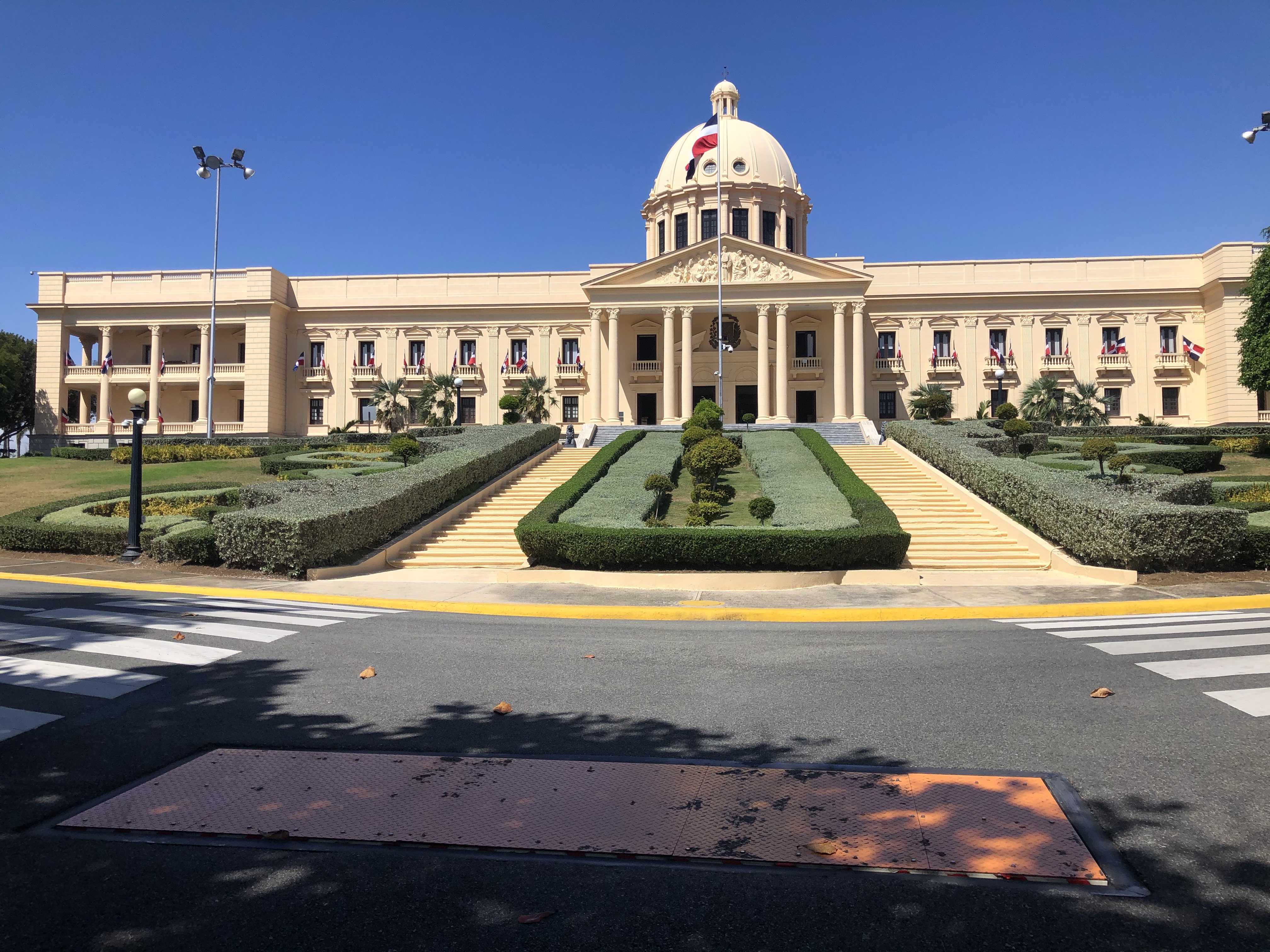 It was nice to get back to the Hilton though. When you leave the plush resorts, it's like a different world in lots of places I travel to. I'm sure tourist numbers would be next to non existent without the creature comforts that the big chain hotels offer. But of course the resort hotels are not "the real and authentic experience". It's a little sad that they have to create something well above what normal life is like to attract visitors. Having said that, I wouldn't be happy giving up the pillow menu. I've gone for the Buckwheat.
I'm getting very good service from the waiters and bar staff. Mostly I think because I'm not Russian. It's not difficult to shine with regard to politeness when the Ruskies are your competition.
On Sunday the 7th the Hilton staff pulled out all the stops for Super Bowl LV. I found myself watching the sunset by the jacuzzi by the sea with a glass of wine wondering "where did it all go wrong". Great result.
One of my favourite snippets of learning this week was about an ex-dictator of the DR, Rafael Trujillo. He ruled for 31 years from 1930 until 1961 when he was assassinated. He ruled first as President but then as a military leader with figurehead presidents. He was responsible for killing thousands of Dominicans. Apparently he had a rapacious sexual appetite preferring young mulatto women (mixed race) with full bodies. At the time of his death he was worth around 5.3 billion dollars in today's money. The man had an ego. During his lifetime he was recommended for the Nobel Peace Prize by admirers but the committee weren't convinced that a brutal dictator should receive such an award. There are conflicting reports about the age of his son Ramfis being appointed a colonel in the army at age 4 and a brigadier general at 9.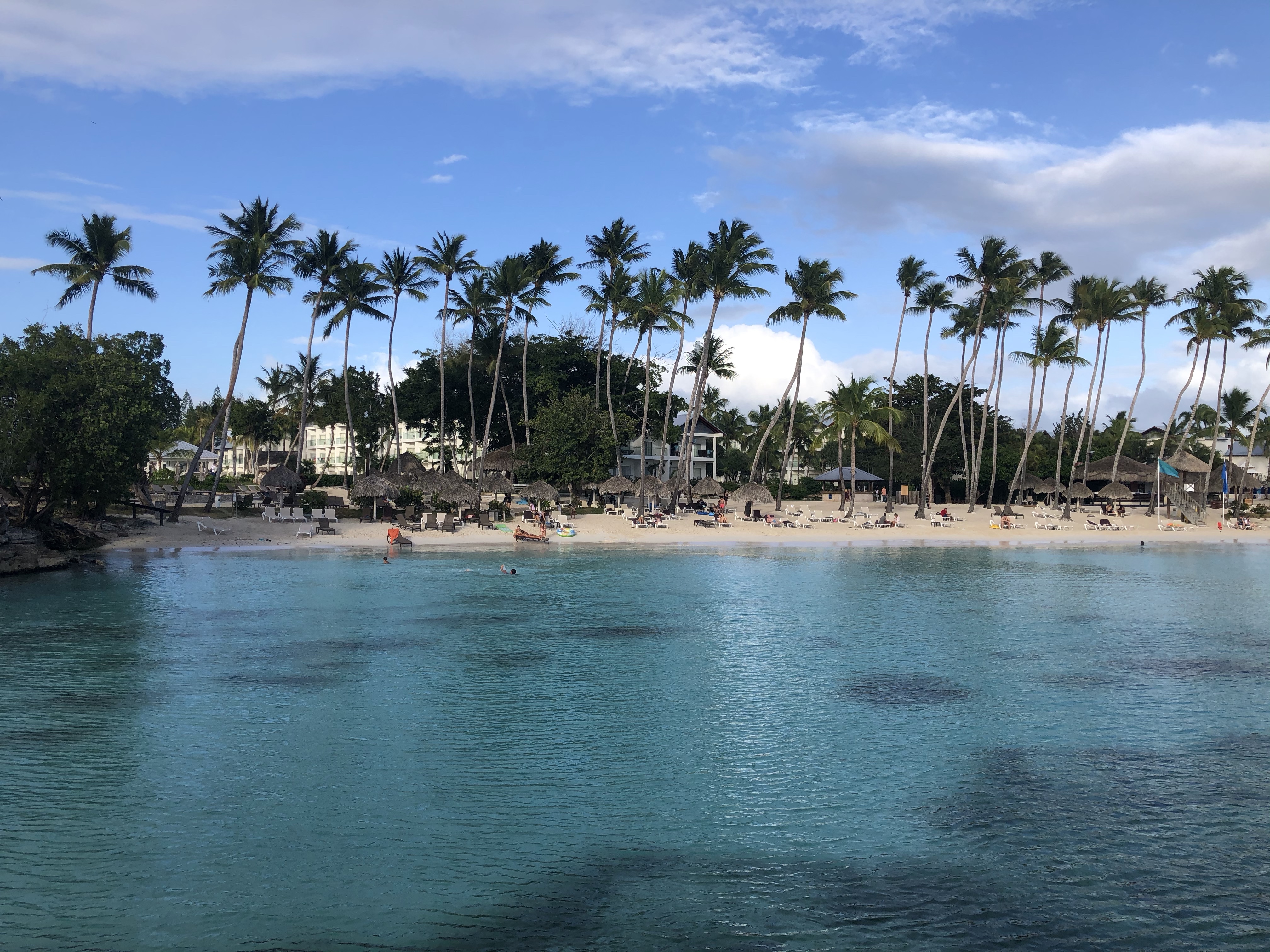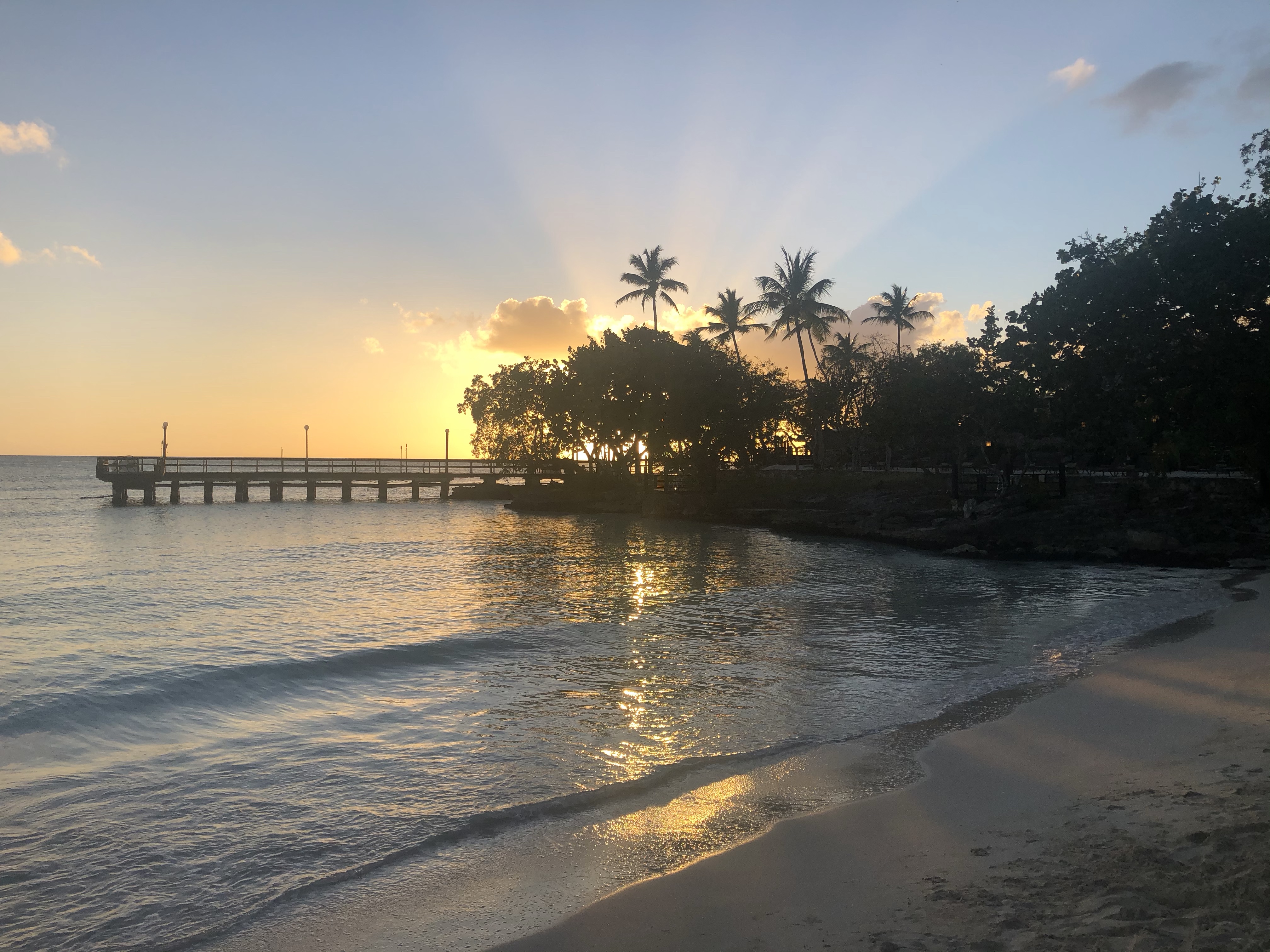 Two days before flying home I had the mandatory COVID-19 test. We were all assembled in the conference room, I say all, perhaps 30 of us with a high chair up front where we were swabbed, in public. An hour and a half of my life I'll never get back. There were two tests – PCR and Antigen, depending on where you were travelling to. I was negativo.
It's been a very restful two weeks with the only downside being the all-day pizza shack located about 30 steps from my terrace. I would have preferred 20.
Back in the US now and all I can say is Global Entry is fabulous.