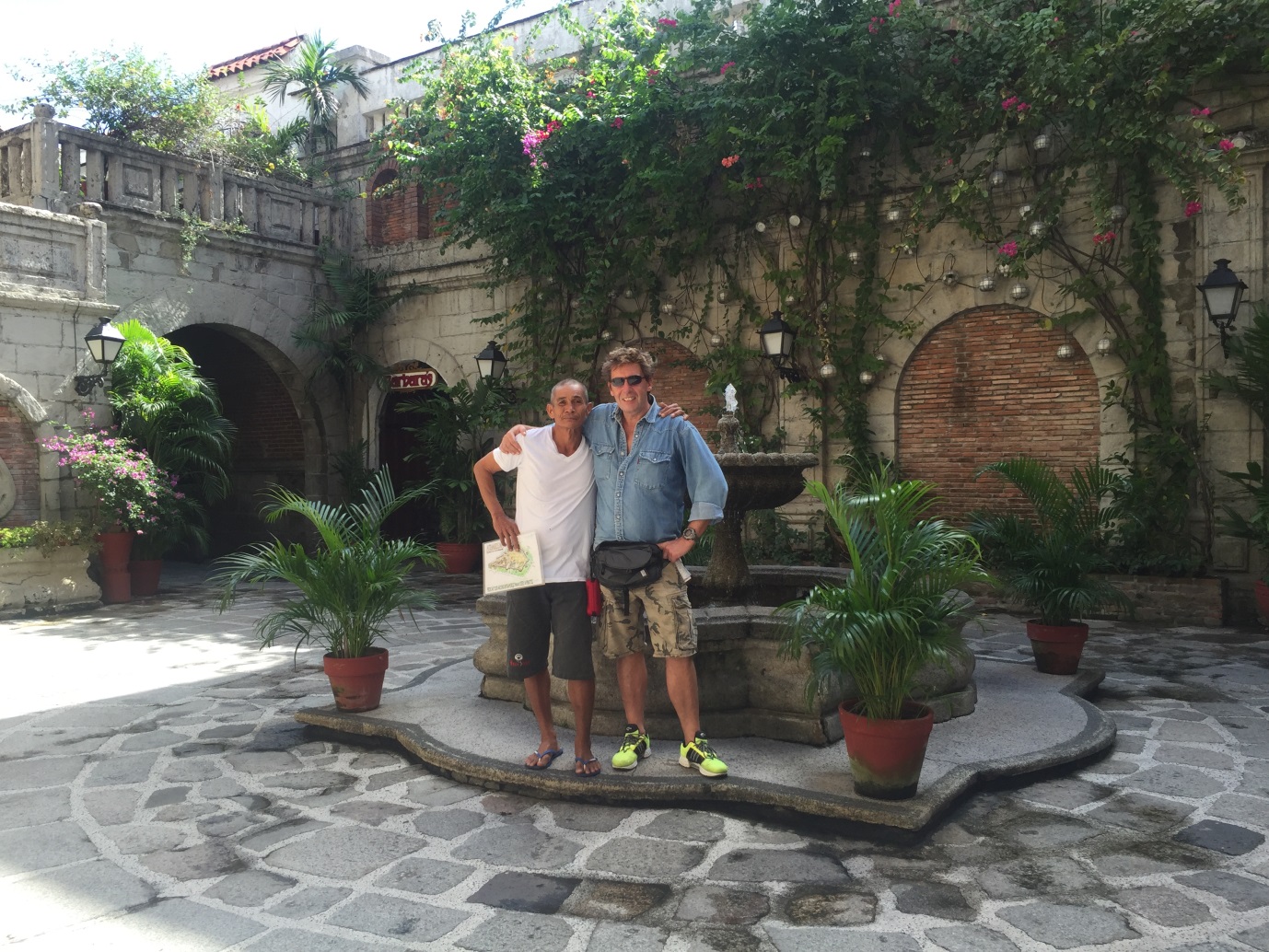 Yesterday we did Manila and it's a fabulous city with an old section called Intramuros with lots of cultural history stuff (right up my alley). Cathedrals, churches, museums, forts – forgotten all the names. I declined the shore excursions offered by the ship and went freestyle and jumped into the sidecar of a motorbike where I thought I was going to die of carbon monoxide poisoning after which I transferred to a bloke called Elmer who took me on a tour of the city in the sidecar of his bicycle. At one point we crossed Manila's equivalent of the A406 (North Circular Road) and his little legs were going like the clappers as juggernauts hurtled towards us. I give him a year tops.
He then took me to a shopping centre and came in with me to the department store. It was one of those types that had all the various brand concessions and word spread that there was a tourist after a pair of cargo shorts. At one point I had six shop assistants coming from all directions holding up shorts for my approval and I'm standing there in an up-market department store with Elmer who's dressed like Gandhi on a bad day with Mariah Carey singing Christmas songs so I'm thinking this isn't a typical Wednesday.
Then I got in a cab with Alfredo the shortest taxi driver in Asia and we headed for the mall of Asia the largest mall in Asia. He offered me girls (not sure how many) for 3000 pesos which is about 45 quid. I declined.
Back on board I managed to have a row at dinner with a 75 year old ex- publican from New Zealand with arms like Popeye. Apparently he'd upset everyone on the table at some point.
Sexuality update – despite the best efforts of Ramil, the majorettes in the brass band at the quayside wearing knee high white boots and short skirts have fully restored my red blooded male persuasion.
Still winning I the casino (my spiritual home on board the ship) even though there are the usual bunch who split 5's. Off round town now as were at another place in the Philippines that sounds like a foot complaint.