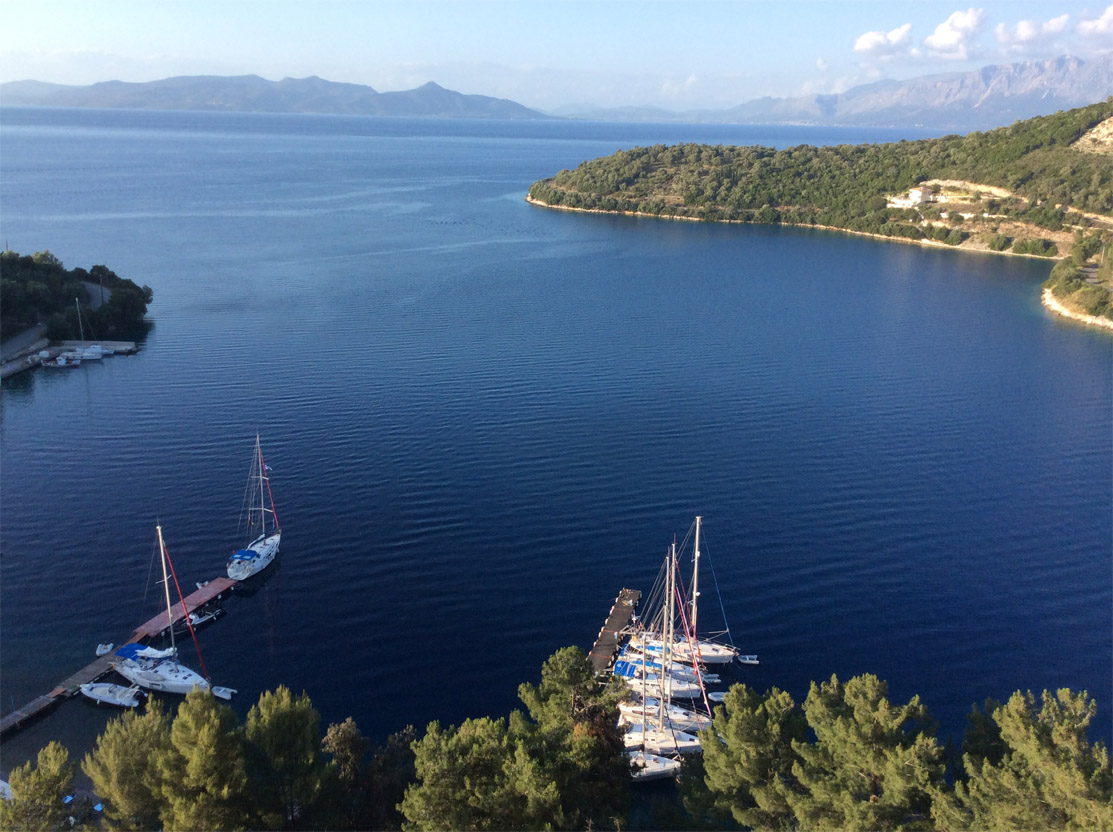 Sailing in the Ionian Sea
Well the chaps and I have had a terrific week sailing on the water. I don't think I've laughed so much for years. As the week progressed our behaviour became increasingly juvenile but we managed to survive and I got my deposit back.
The weather was fabulous for the first half of the week then it turned cloudy which then moved to rainy and finished with us coming home on the final day through a thunderstorm. What I thought was interesting is that under normal circumstances, you wouldn't venture out in a sailing boat in thunder and lightning. You wouldn't look out of the window and say to yourself "looks like a perfect day for sailing" but when you have to get a boat back to base there's no choice. Also having one of the finest lightning conductors available, it was a little nervy but no one else seemed worried so we just put on the theme tune for the Onedin Line and made our way.
For the first few days I hired a Sunsail skipper called Ben because I'd not sailed a catamaran before therefore needed a little more tuition. Ben showed the others a great many things so the chaps have that internationally recognized qualification "fairly competent crew".
The last few days we were on our own which was a bit like taking the stabilisers off a bicycle but the chaps provided lots of encouragement (after all it wasn't their deposit) and it worked out well. Parking the 44ft beast was the trickiest bit.
Our favourite stop was Fiscardo on the island of Kefalonia where we met up with some friends for dinner.
Geography enthusiasts will be keen to learn that there are 7 Ionian Islands traditionally called the Heptanese Islands – Corfu, Levkas, Ithaca, Zante, Paxos, Cythera and Kef.