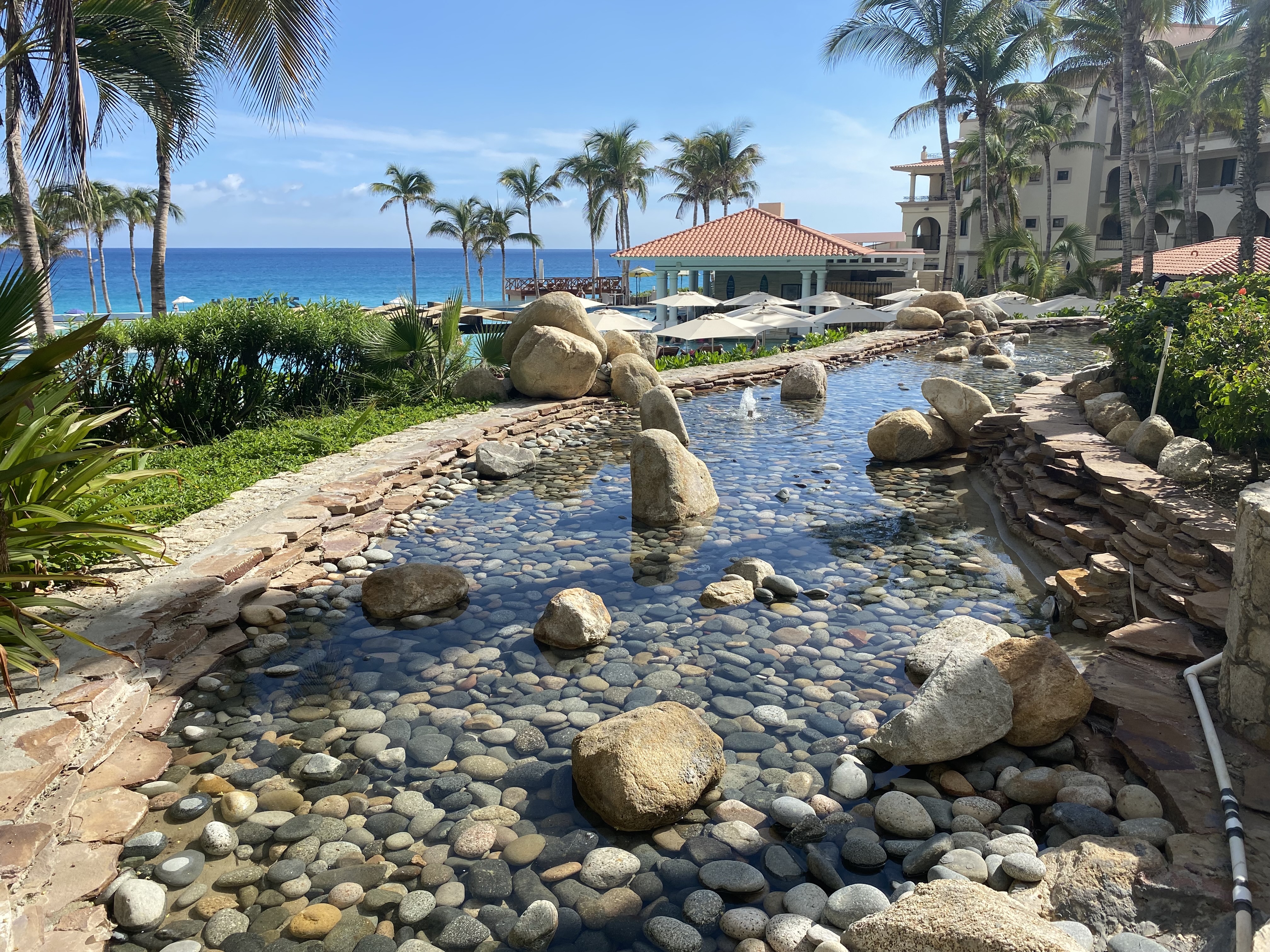 A little late in posting, but at the end of September, Dianna and I made our first trip to Cabo. I say first because we will be returning. We both fell in love with the place.
We'd flown separately to Cabo – I went via Texas with an overnight stop in Dallas. I managed to catch up with second-cousin Denise and husband Brian and son Riley. Dianna flew the next day with Southwest and managed to arrive a few hours earlier than me.
1000 miles south of San Diego, Cabo is located in the Mexican state of Baja California Sur. Cabo lies at the bottom of the peninsula which is flanked by the Pacific Ocean on one side, and the Sea of Cortez, (also known as the Gulf of California), on the other.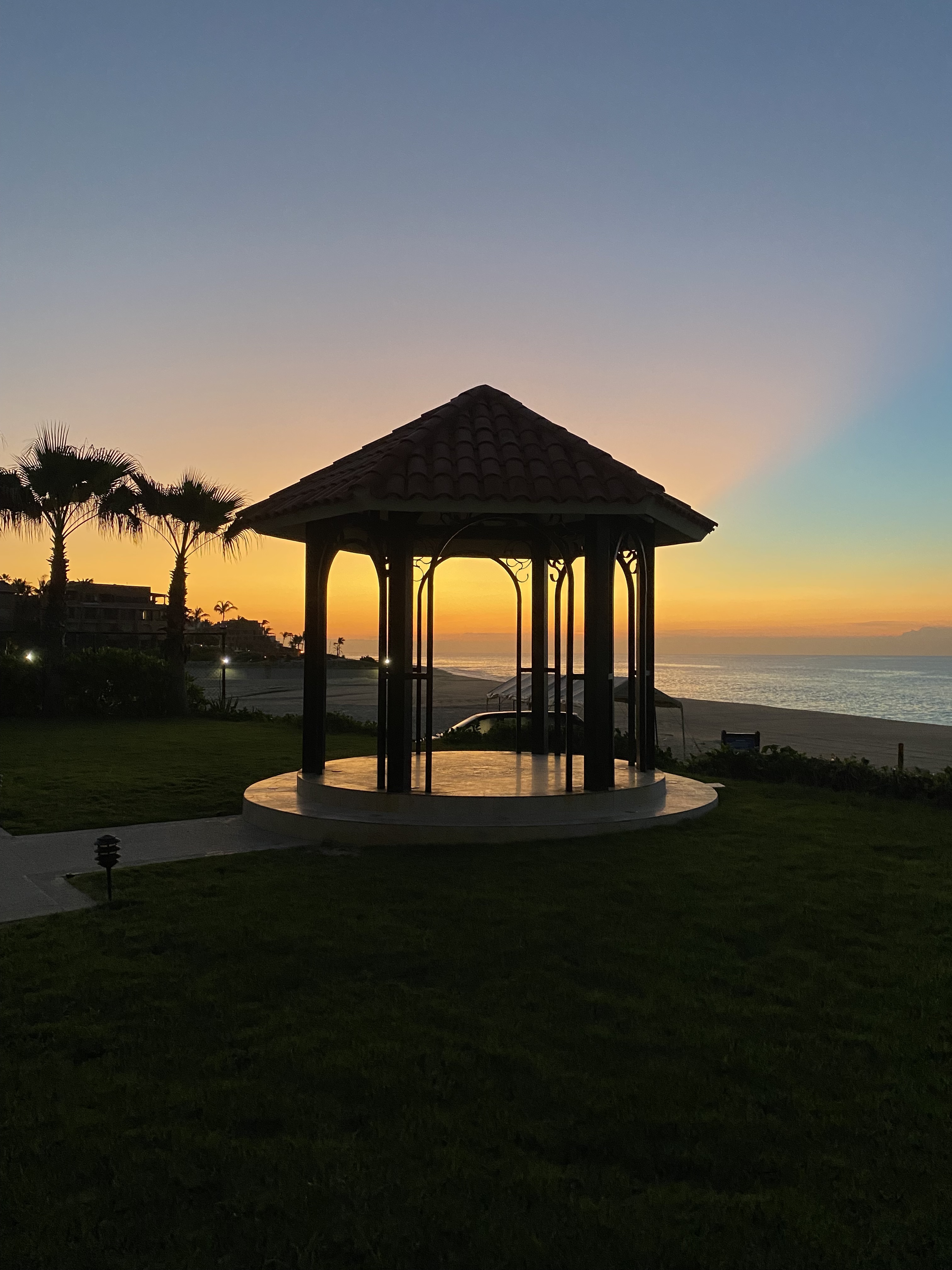 Powerful undercurrents make swimming off the beaches difficult in Cabo, but there are spots where a dip is possible. Not at the Dreams Hotel where we were staying though. The crashing waves and resulting spray was quite the spectacle each morning at sunrise.
Our hotel was about 12 miles north of Cabo town however, we had a Jeep and visited the main town three times. The highlight of the week was the private boat trip from Cabo marina to view the rock formations, including the arch which is the famous landmark.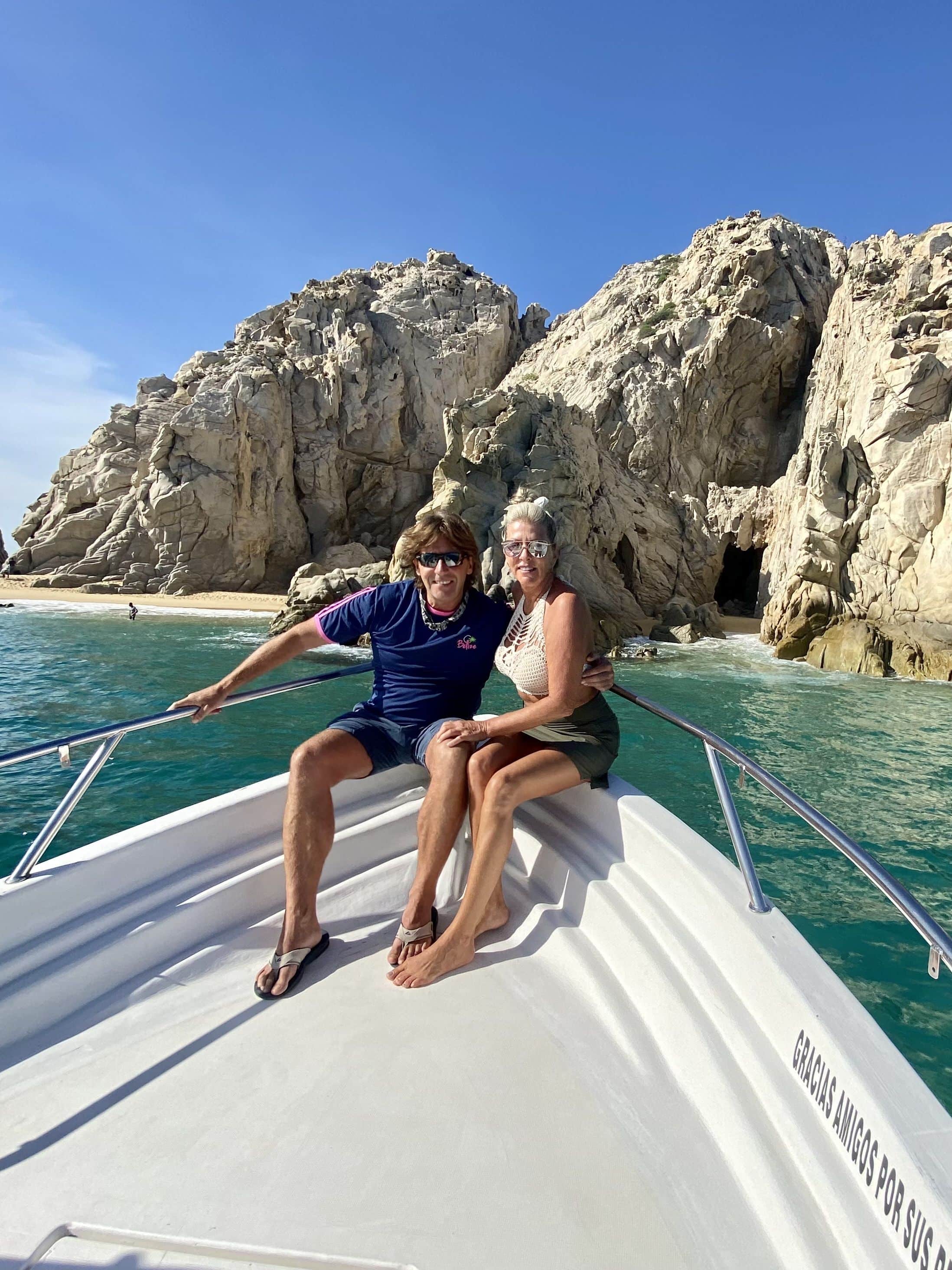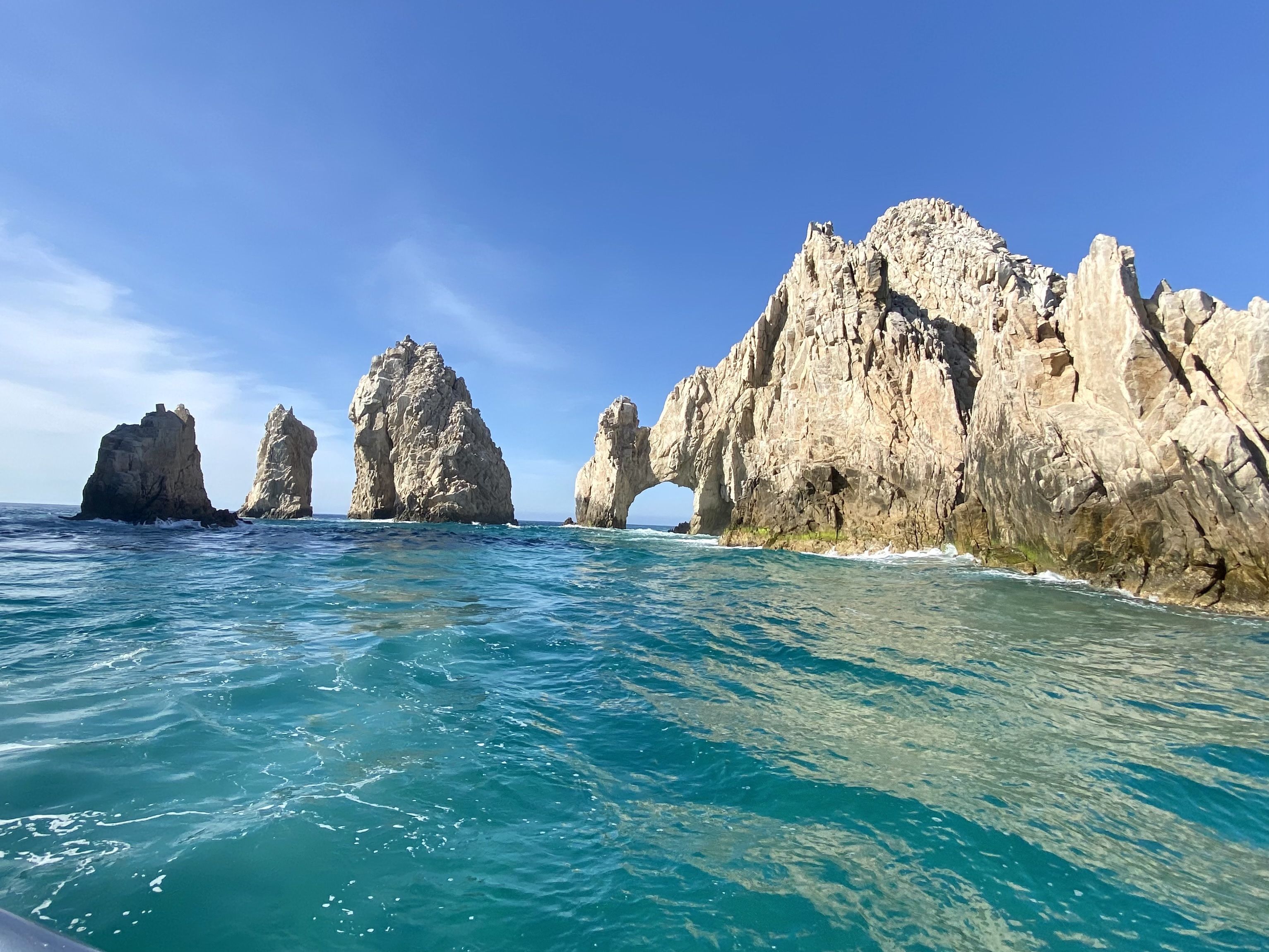 Later in the week we went to Cabo Waco which is a bar owned by Sammy Hagar – former lead singer of Van Halen. He was apparently coming the week later to celebrate his birthday. We watched some live music which was ok, but if we hadn't recognised the cover songs, we'd have had no idea what the singer was saying.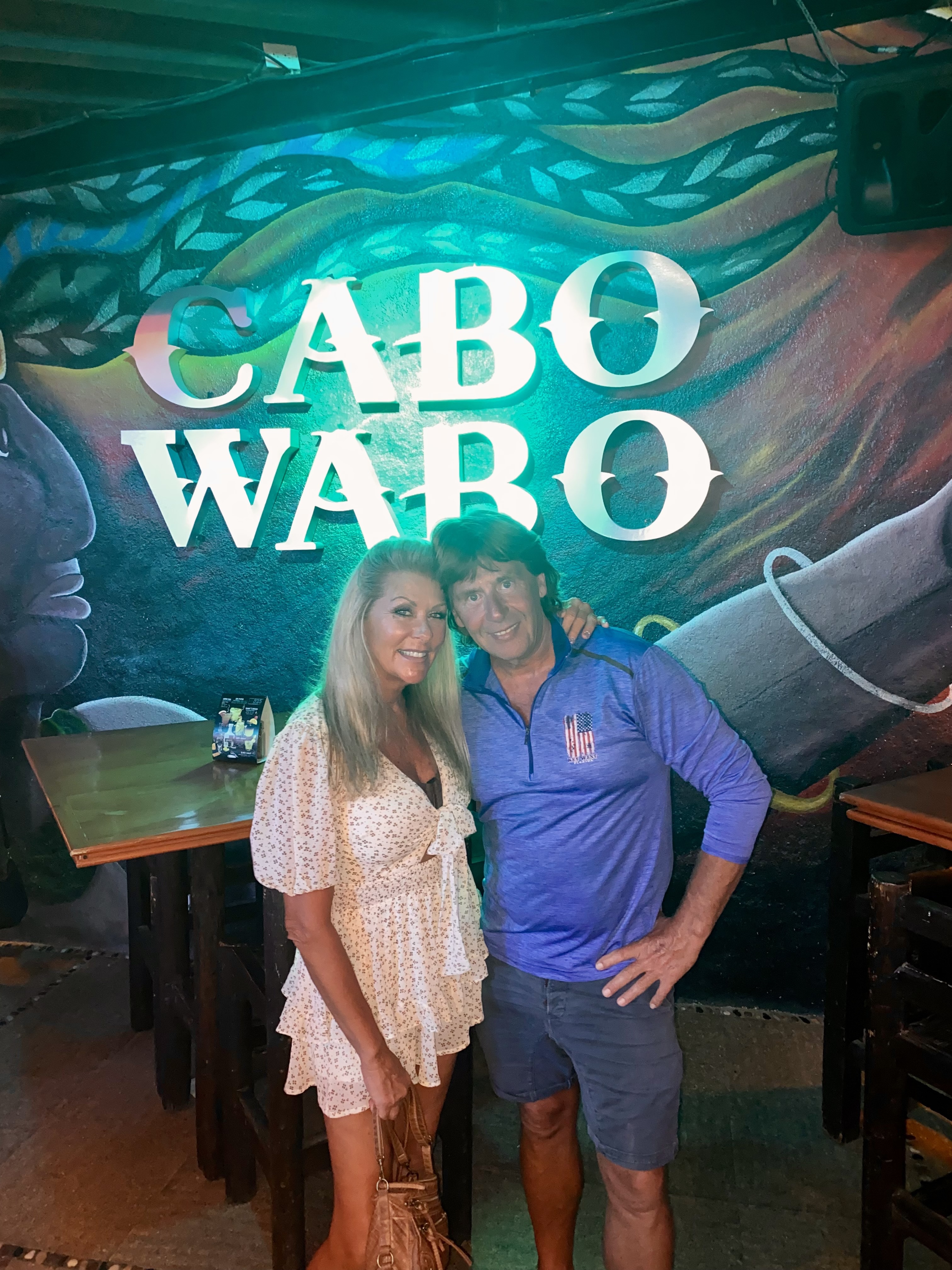 The Dreams resort was excellent and the evening entertainment was of a high standard. A terrific week.