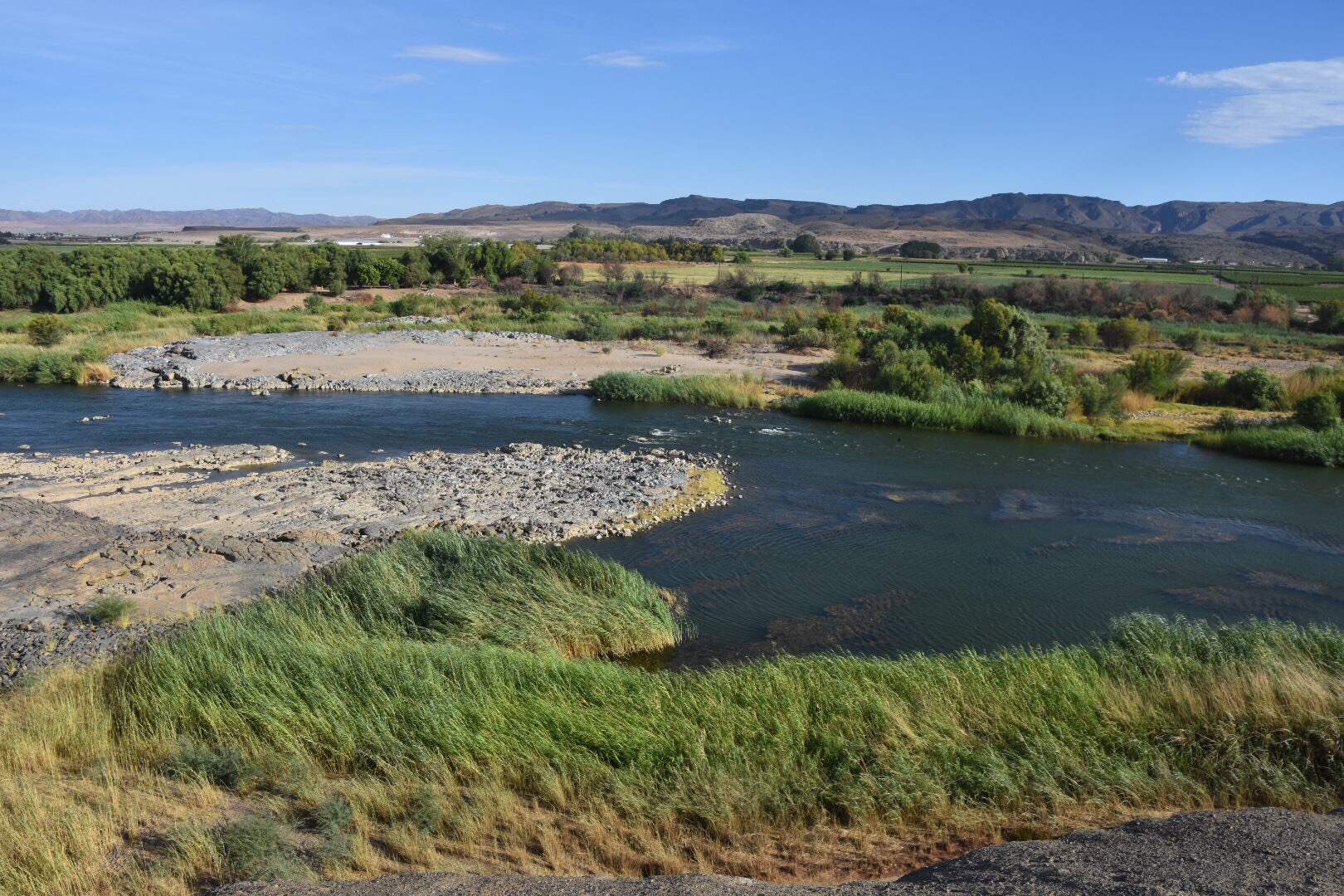 A few South Africa facts. The population is around 55m with a land area five times the size of the UK. There are 11 official languages (only Bolivia and India have more). The top four rank thus: Zulu, Xhosa, Afrikaans and English. There are nine provinces and the largest city is Johannesburg followed by Cape Town. South Africa achieved independence (self-governance) from the British in 1931 and apartheid was introduced in 1948. AIDS is a big problem with 7m people infected with HIV which is more than any other country in the world.
Friday was the start of the new tour and my expectation level was at an all time low as I walked into the hotel which was home for two nights. It was a youth hostel for backpackers and I was shown around by one of the "fun staff" running the place. The saddest part was that this was probably going to be the best accommodation for the next 23 days as I'd inadvertently booked a camping trip. Single supplement though – got me own tent!
So at 6pm on Friday I met the new group and I'm the youngest by four years. 14 of us with three couples, three chaps and five women. 12 Brits and two Americans from Utah. Early indications are that it might be a long 23 days. Barbara from the North East looks like a human meerkat and Brenda who is a little odd. Having said that Sarah seems fun as she polished off my bottle of vino blanco and our driver, Lezinda from Namibia (female, and if ever a name fitted it's Lezinda) seems a good sport. Our guide is Colleen and both guide and driver could arm wrestle me into submission.
On Saturday they all went out for a day trip but I declined as I did the same one last week. I ho-ho'd for a seventh day – it's actually my taxi to the beach, and I had a glorious day. I've seen some pretty wonderful stuff here in Southern Africa but my favourite times have been lying on the beach with the powder white sand, blue skies and some stunning scenery.
I left Cape Town on Sunday morning after spending 12 days there and I shall miss it. I wish I'd seen a bit more of David as I'm fond of his wit but I shall see him again. I will definitely miss the beaches and the human wildlife found there and of course my new found appreciation of the hoho.
Before leaving I had a last few hours so I went up to Signal Point which is another long large rock thing similar to Table Mountain. Some more great views.
At 11am Lezinda, whom I shall be referring to as Lulu from now on, turned up with the vehicle. Oh my! Such a difference from the Mercedes Sprinter minibus on the first trip. This was a luxury truck with plenty of room. 24 leather reclining seats set high up with fabulous visibility. We have a safe, a fridge, curtains, seat-back pockets and natural air conditioning called windows.
We headed north along the coast passing through some rather nice suburbs such as Milnerton and we stopped for our last view of Table Mountain on a windy beach with more kite surfers in one place than I'd ever seen.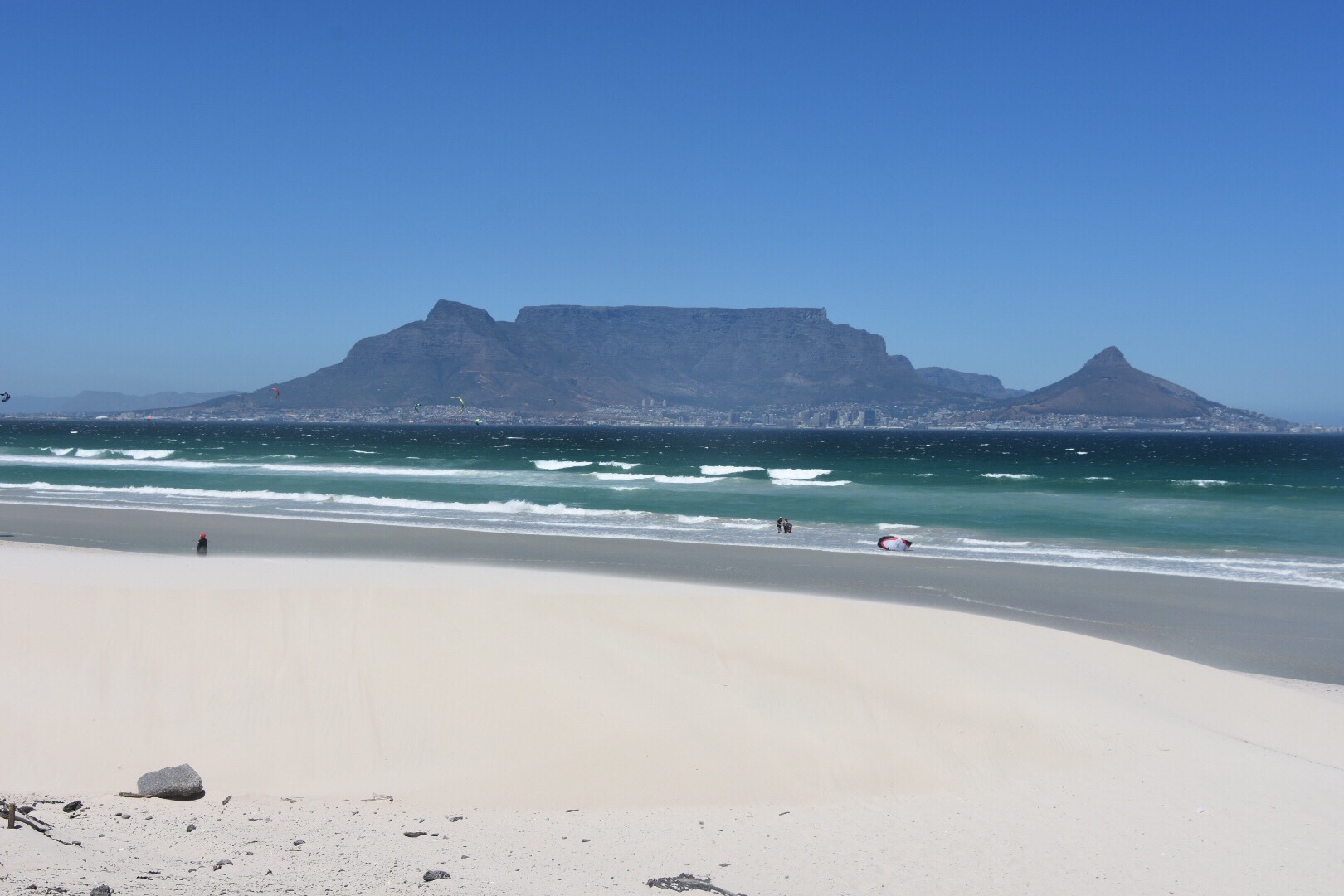 We had a relatively short 4hr drive to Cederberg and reached camp where we had a tent demo followed by a swim in a pool fed by hot springs that was warmer than a bath. Then we hit the bar, watched some football before dinner round the campfire. Bed by 9pm in my luxury tent! Colleen was raving about the mattresses but they was no more comfortable than an exercise mat. I'd also bought one of those sleeping bags favoured by Russian gymnasts.
I've never really got camping. I always thought it was for people who wanted to save a few quid. After my first night I realised why it's taken thirty years since my last tenting experience.
As we travelled north the temperature increased alarmingly to around 40 degrees. With the windows providing the air con it was like being in a fan-assisted oven. I had now been to eight of the nine provinces in South Africa with only North East province unvisited.
After my initial thoughts and comments I have to say we have a good group and we've bonded quite quickly primarily due to shared adversity. We also have camp chores which adds teamwork to the dynamic. Of course they're all sandal wearing, head torch owning campers but nobody's perfect. Five of them are members of the Mendip Ramblers Club. Only meerkat woman had done less camping than me. Zero. The rest are fully fledged. She didn't realise she'd booked a camping trip either!
The two Americans, Michael and Ellyn are from Moab Utah near Arches National Park. They run a lodge from March to October. Ellyn is a chatter and I shouldn't think there are any donkeys with hind legs left where she lives.
We arrived at the Namibian border about 4pm after several hours driving and our accommodation was literally beside the Orange river which provides the border between Namibia and South Africa. Our camp was called Felix Unite and as we drove in I saw that they had detached thatched huts. I casually asked about an upgrade and the price was reasonable so I had an air conditioned hut with a fridge, large shower, ceiling fan double bed with great views of the river and South Africa the other side. I'd lasted one night in a tent but in all fairness I've never viewed camping as a choice, more of a last resort once all other lodging options have been exhausted.