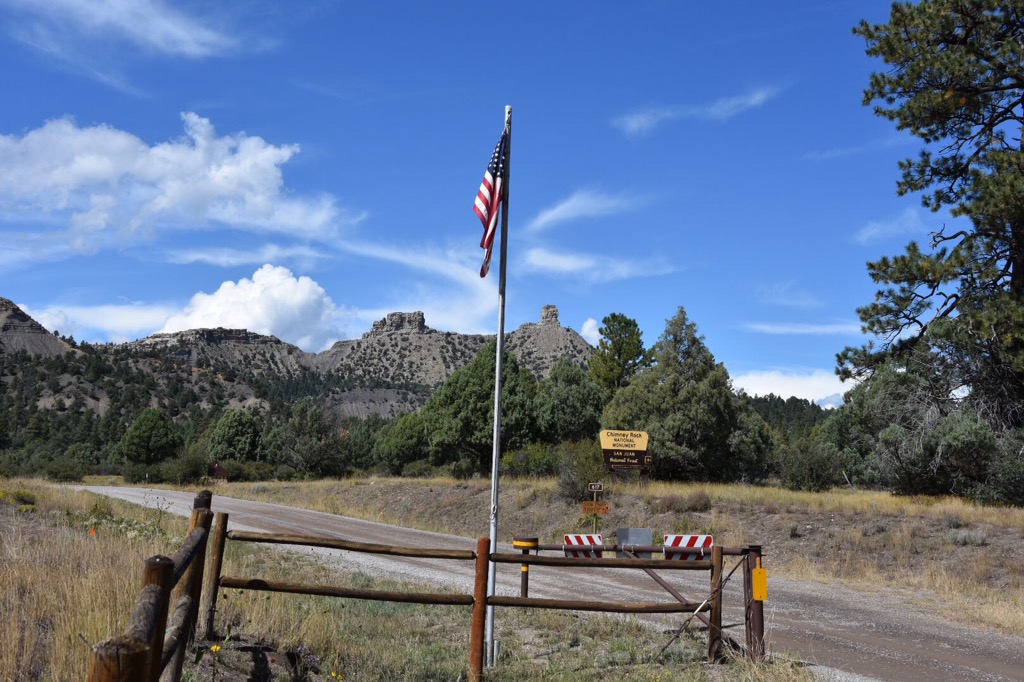 I awoke early, showered, had breakfast and decided it was time to get out of Dodge. I've been waiting ages to say that. I had a mammoth drive ahead of me. 500 miles so a mighty long day behind the wheel listening to radio religion. Well, it was Sunday. Who planned this trip?
Ignacio might be unknown to many of you, but those familiar with American Indian casinos in the Colorado area will know it well.
It turned out to be the best drive so far in terms of scenery. The first 300 miles were a bit dull but then it improved dramatically as I crossed the Rocky Mountains. I hadn't noticed the gentle gradient during the five hours but all of a sudden I was at 7,500ft ASL. Then the Rockies came into view and it wasn't long before the car was climbing to almost 11,000ft. At the summit the clouds rolled in and heavy rain caused the temperature to plummet to 37 degrees. Ben Nevis, the UKs highest peak is only 4,400ft.
After the descent came a valley 80 miles wide before a second climb of equal magnificence. At the second summit was a monument marking the Great Divide which is a hydrological divide separating the watersheds and river systems that either flow into the Pacific Ocean or Atlantic Ocean. It's odd to think of rain that falls only metres apart can end up separated by thousands of miles (although it is just water so I'm not going to get emotional about it).
I finally reached the Sky Ute Casino Resort at 3pm. Built on land owned by the Southern Ute whom, back in 1868 had land covering one third of the state of Colorado. I'm gonna see what the Ute of today are up to. I was a bit dubious about what to expect. You could say I had reservations about my reservation at the reservation. However it was absolutely fine. Not up to Vegas standards and walking around the casino floor it struck me just how many of life's unfortunates were there. It's the only place like it for miles around so I guess it's a magnet for "a certain type" and I was one of them!
After an extensive search I found Caveman Keno but alas came second in the pursuit of financial superiority. I lost. I managed to win at three card poker but the BJ table was too crowded so I retired after a goodly day.