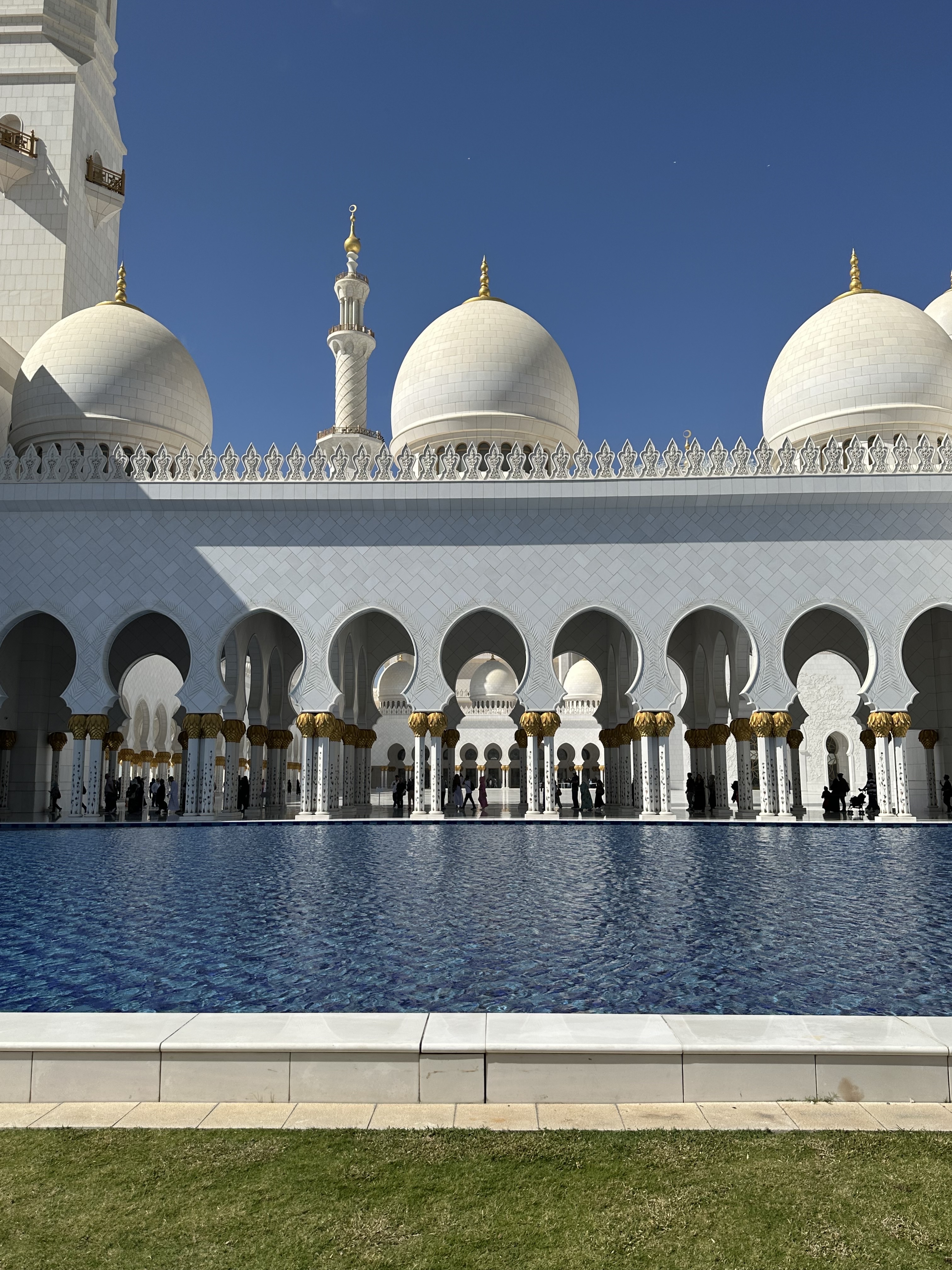 Monday 13th
I had cruised overnight from Dubai to Abu Dhabi with MSC, and now I was getting a taxi back to Dubai to board a Norwegian (NCL) ship. It's only 90 minutes away but my hapless driver made it more like two hours by getting lost.
The Norwegian Jade was in exactly the same spot that the MSC Opera had vacated the night before. This all felt a little weird. Even weirder, our first stop tomorrow is back in Abu Dhabi. I feel like I'm in a game of pinball.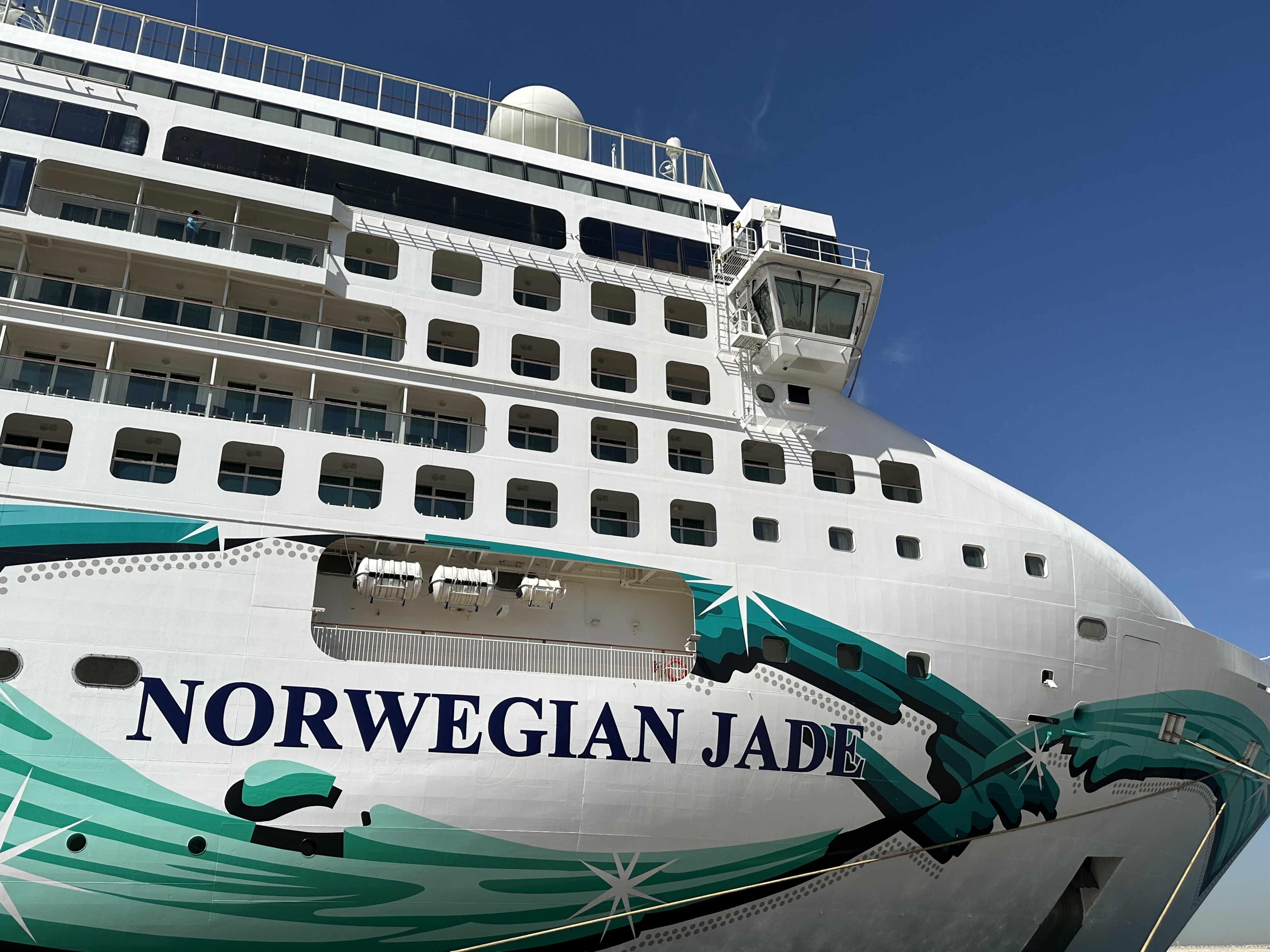 After the slick boarding process, I went to the spa to secure usage of the felicities. This ship is an exact replica of the Norwegian Jewel that Dianna and I cruised on in December. The deja vu continues.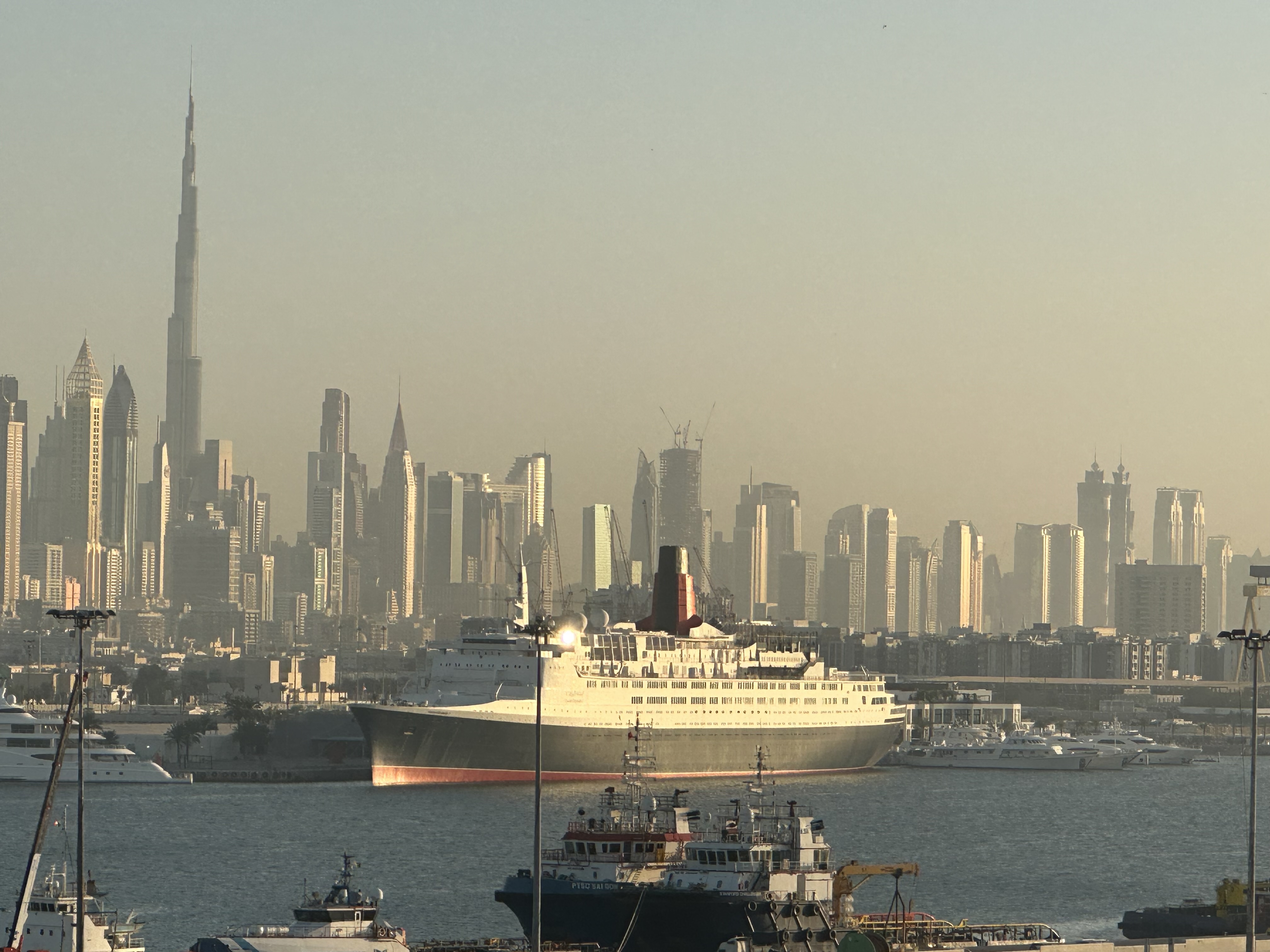 The ship was full with a capacity of around 2,500. I was immediately struck with how polite people were on this ship. It seems very American/ British from what I've overheard. Not a Kazakh in sight.
In the evening I saw the cruise critic crowd gathering by a bar and I joined them. The usual types, except for one couple. Sharon and Ian were the most curious pair onboard. It was only day one, but I felt certain that no one would eclipse them.
Sharon and Ian are British and live in Gran Canaria. Maybe late forties/ early fifties but I have no doubt that Sharon used to be a man. Platinum blonde hair (maybe a wig) and still speaks like a man. Partner/husband Ian looked normal although he did have a touch of the Jeffrey Dahmer's about him. Obviously there's more to discover and I shall. As for boobs, Sharon's were enormous. But looked like comedy tits. The type you would strap on. Not that I know about such things. Sharon was not a looker.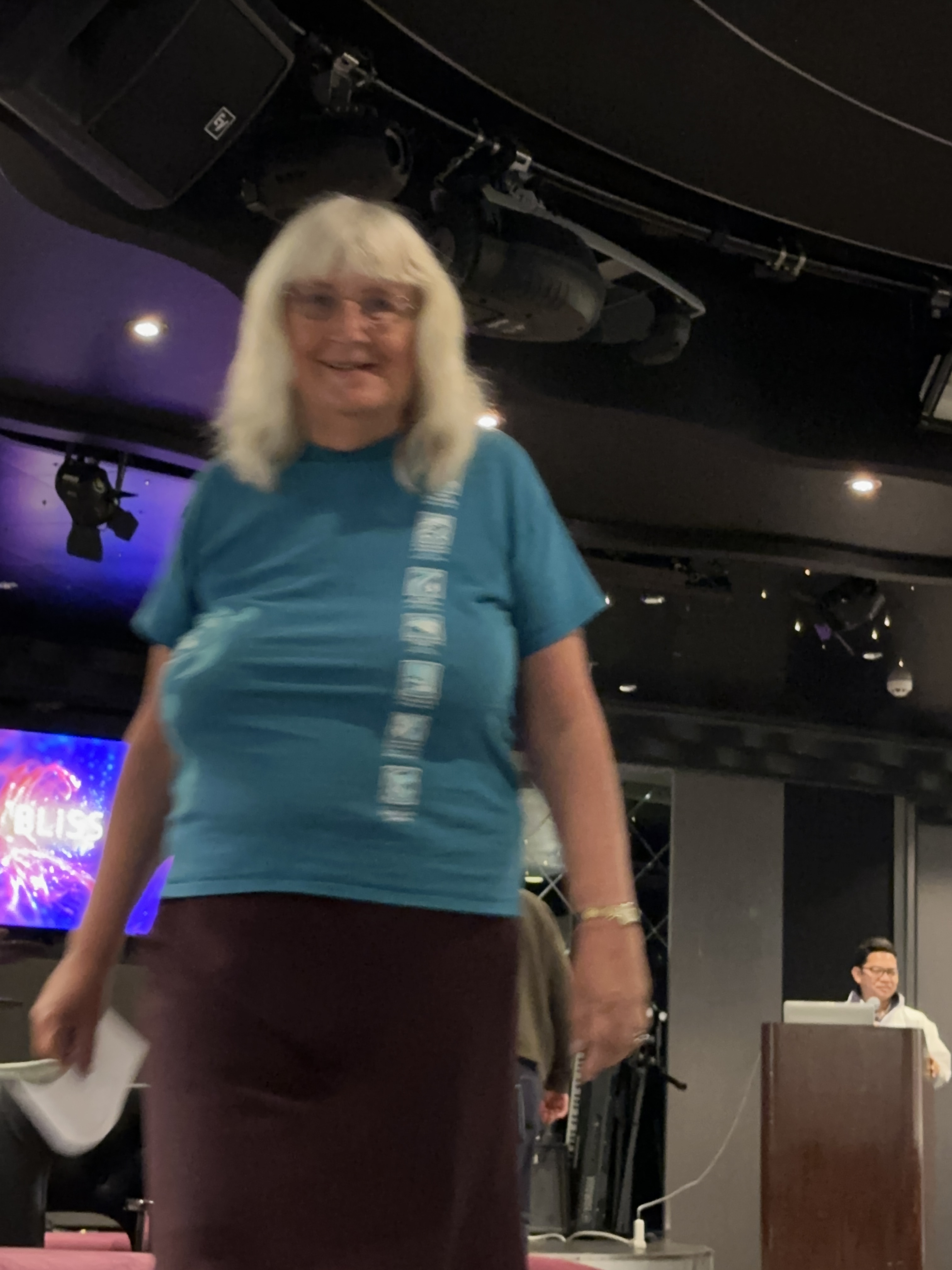 Tuesday 14th
VD today. Back on a Big Bus (I should buy shares), heading to the Sheikh Zayed Mosque with my manly sarong at the ready.
I was relinquishing my right to bare legs. The Sheikh Zayed Mosque is the 18th largest in the world with a capacity of 41,000. Not a patch on the largest mosque located in Mecca, Saudi Arabia with a capacity of 4 million. It's named after the founding father of the UAE, Sheikh Zayed bin Sultan Al Nahyan, who helped unite the seven emirates states to form the UAE in 1971.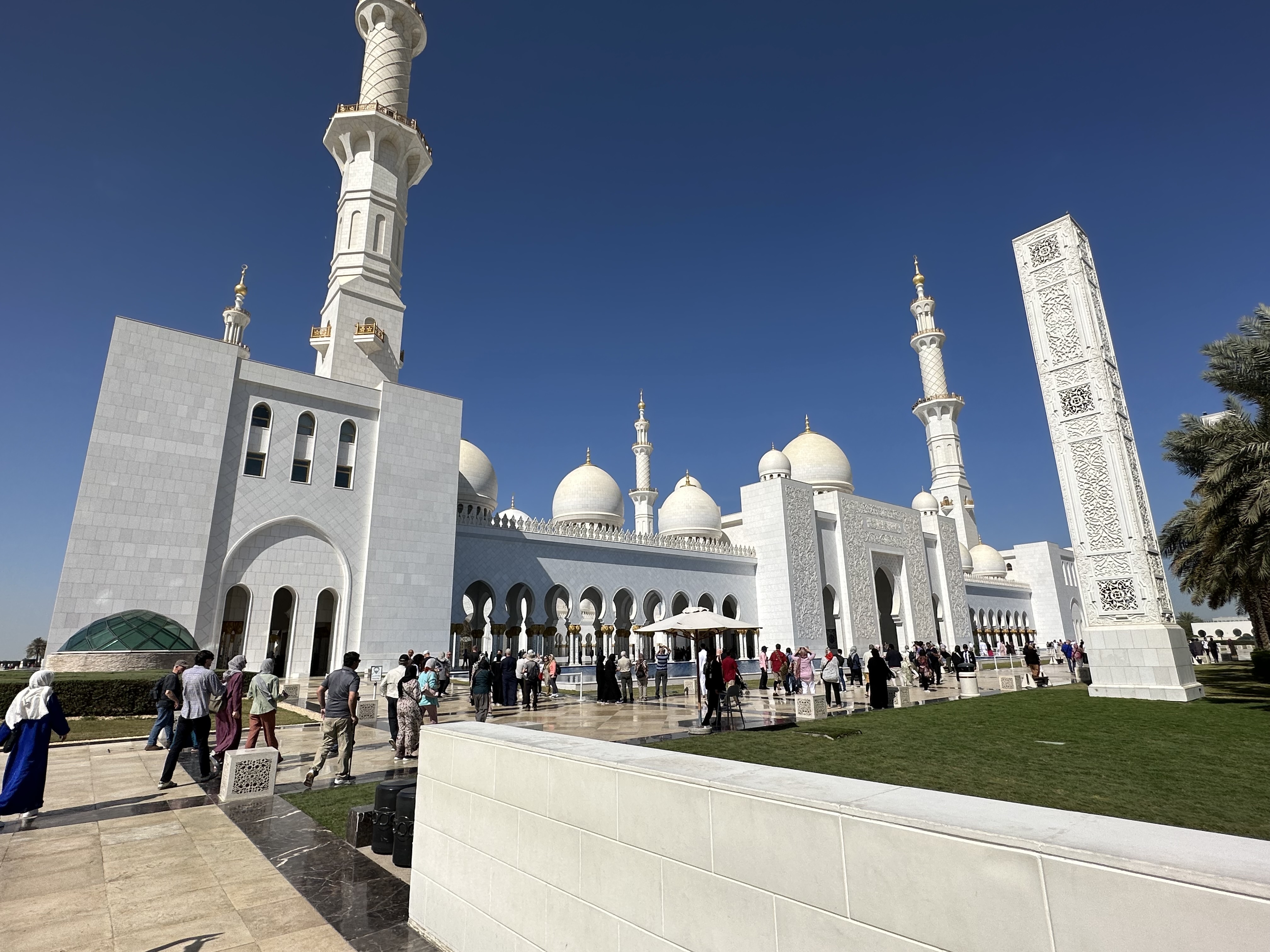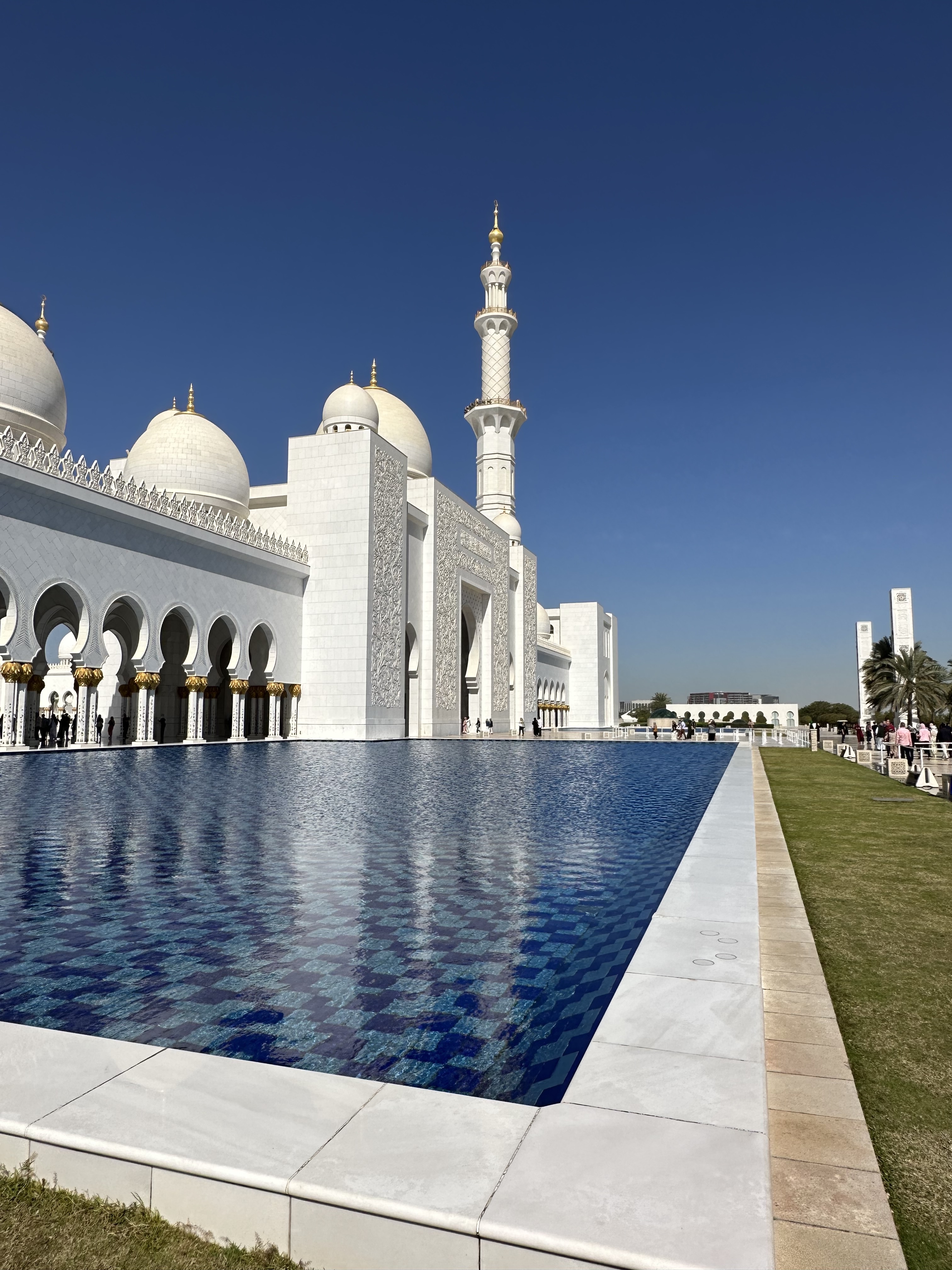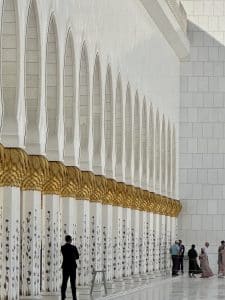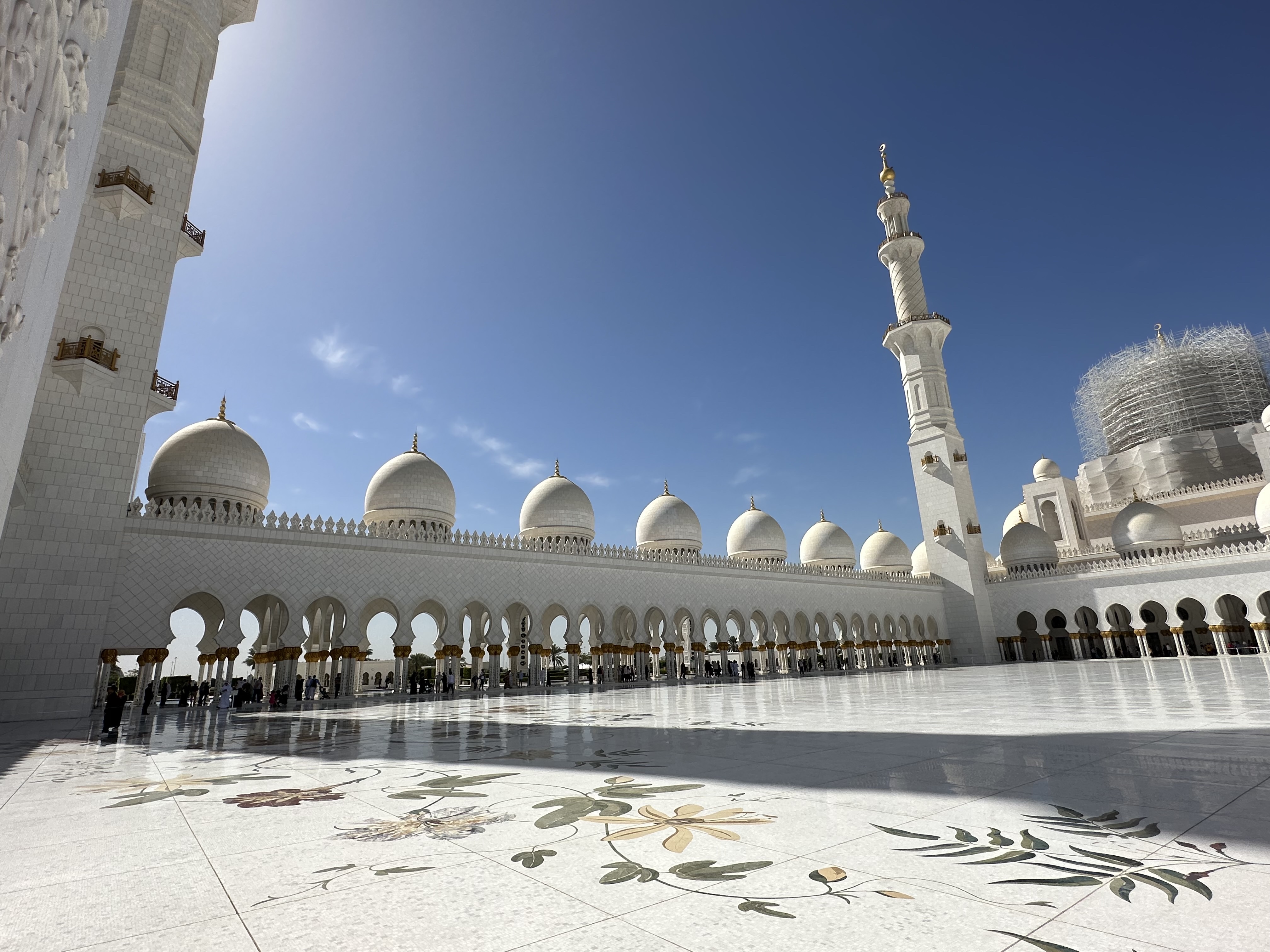 I wasn't wearing the appropriate clothing, and I'm sure my makeshift skirt would have been good enough, however I was seduced by Abdul in the dishdasha shop. I am now the proud owner of a black candoora.
It ended up being a whistle stop tour because of the bus timetable, but what a fantastic building. I felt a bit like Chevy Chase in National Lampoon's European Vacation. I did my normal pose using my tripod and a security guard asked me to delete it. Those kinds of hand/arm gestures are not allowed. I obliged. I could get myself in trouble here.
The mosque was quite a way out of town and as such, was the only stop on the green route. We were taken back to Abu Dhabi mall where all the buses meet. It was far nicer than Dubai mall simply because it was heaving with eager shoppers. I purchased some clothing items.
It was a short port day so we were back on board early and heading around the peninsula to Fujairah on the east coast. It was only about 100 miles directly east by road but we were going to take considerably longer by sea.
Wednesday 15th
Our next port of call was the second smallest emirates, Fujairah. Fujairah is the youngest emirates having obtained independence from Abu Dhabi in 1958. The terrain is very different with mountains instead of desert.
I taxied to a nearby beach and my Pakistani taxi driver attempted to rip me of with the dollar conversion. Sadly for him I knew the exchange rate to two decimal places and whipped out my calculator. I don't think he was expecting me to whip it out and he gave in.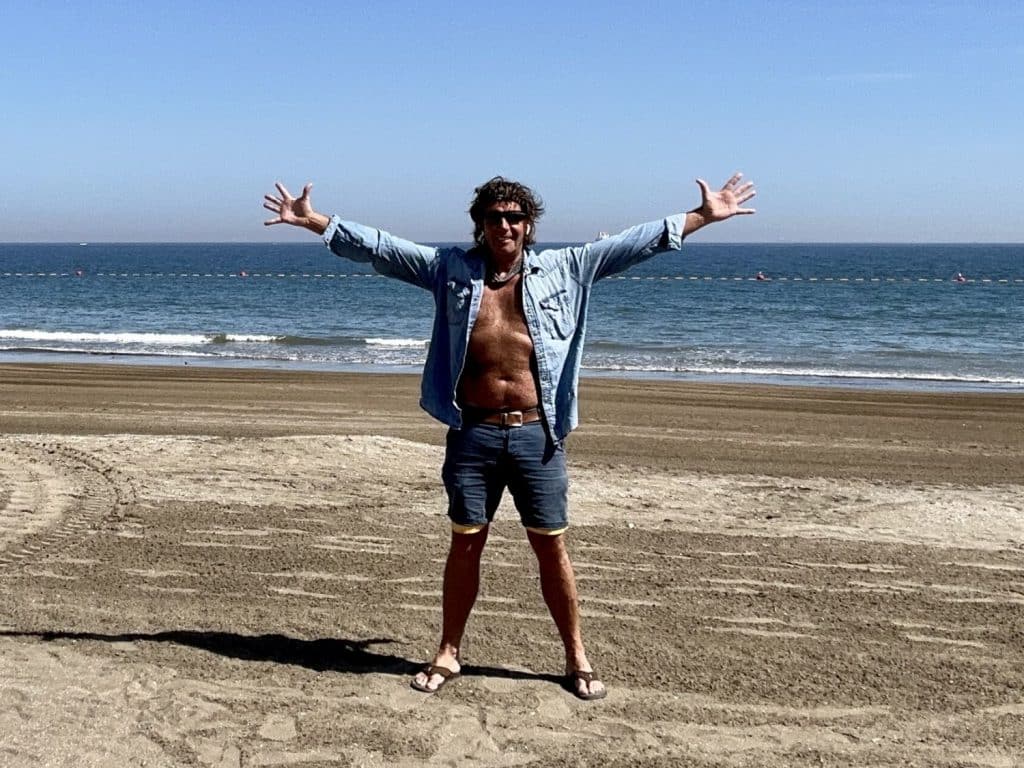 Umbrella Beach did have umbrellas but not on the beach. Large colourful metal ones along the concrete boardwalk. I'd been hoodwinked. The beach was fairly deserted and I found a novel way to play scrabble without the iPad overheating.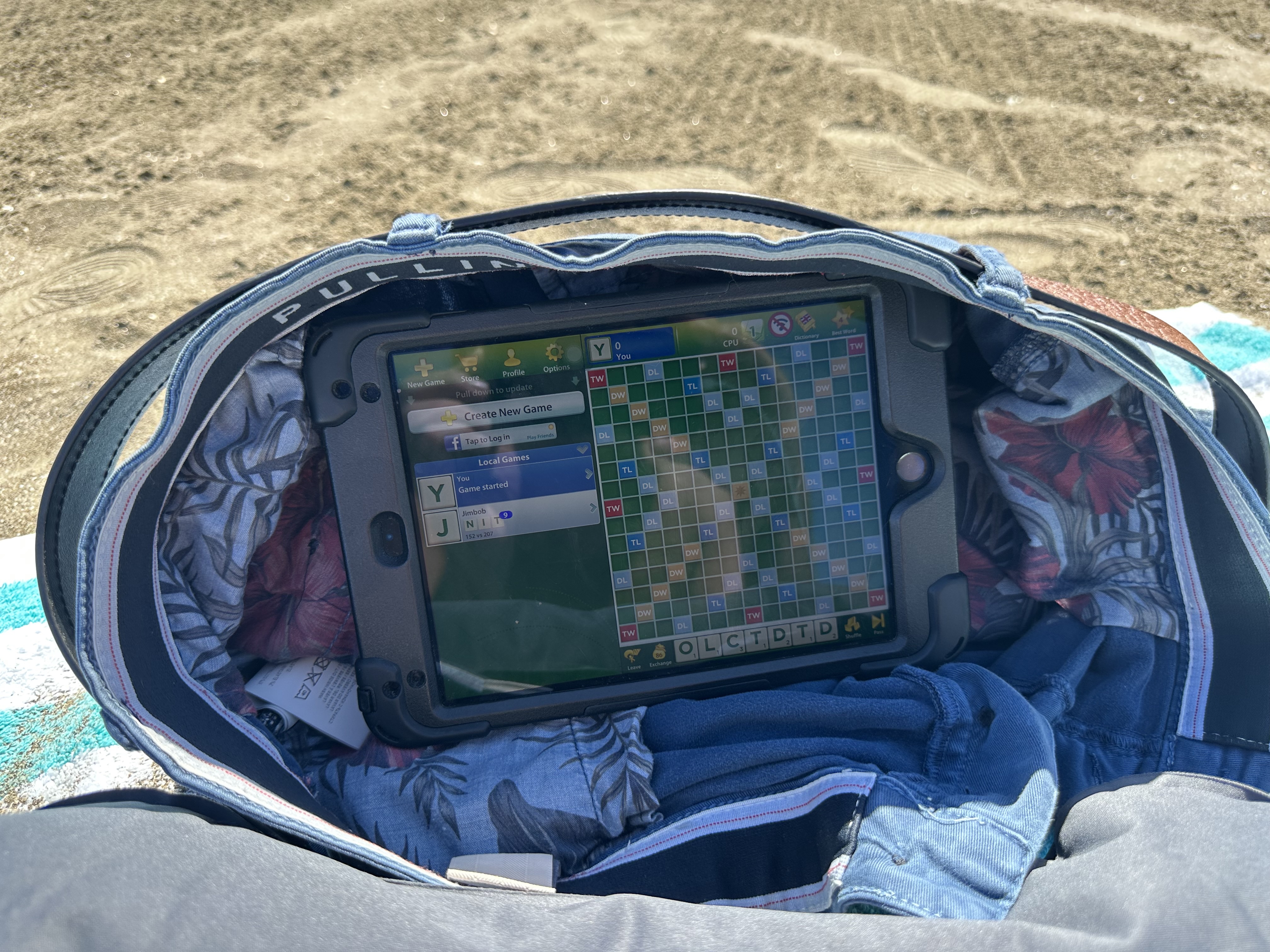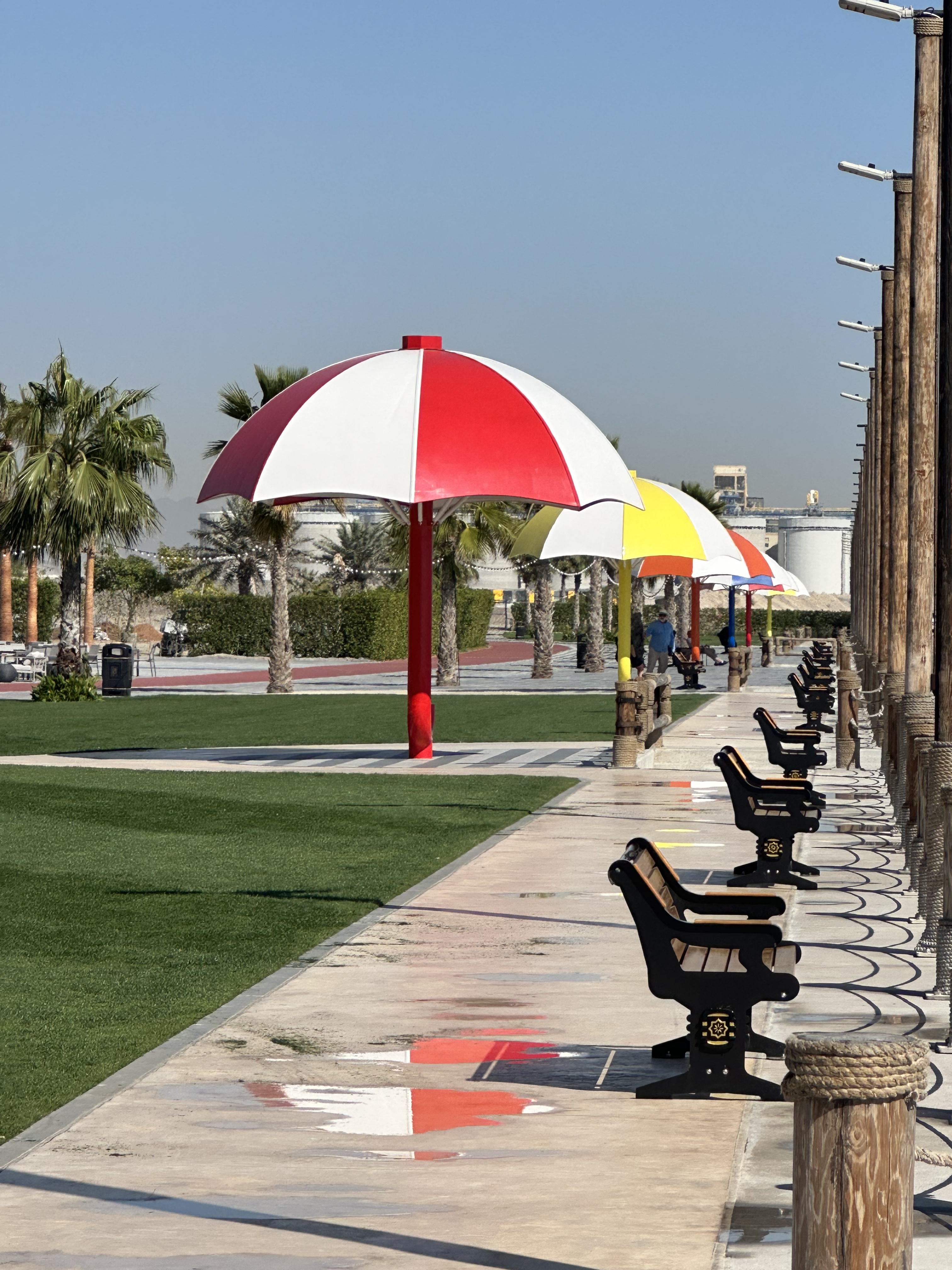 After a few hours of bronzing I needed some local culture. There moments don't occur very often so I took advantage of this fleeting aberration. I found another Pakistani taxi driver and hired him for a couple of hours.
First stop was Fujairah Fort dating back to the 16th century. The castle complex is the largest and oldest in the UAE. It was built to fight back against the wave of colonialism. It was the only stone building along the Fujairah coast for many centuries.
Fujairah has a number of forts within a short distance of one another and I chose to visit a second one, Masafi Fort some 25 km away. It wasn't as impressive but a fort is a fort. After getting my fill of forts I headed back to the ship and for the second time in a day, a Pakistani taxi driver tried to rip me off. Word obviously hadn't got around that there was an English tourist using two decimal places in his dollar conversion. I was disappointed because I liked Zahir up until that point.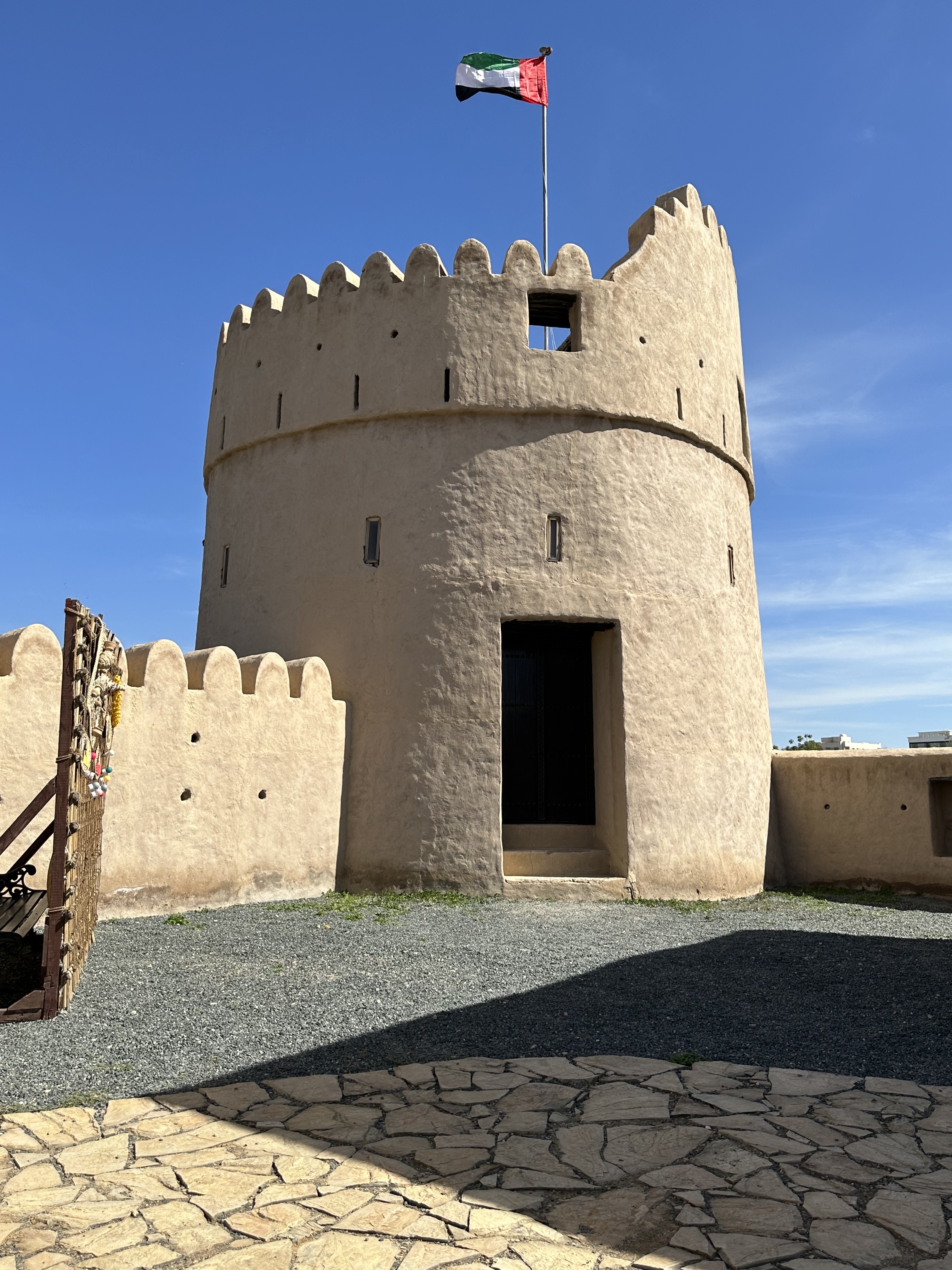 Back on board I was a joint winner at trivia playing solo. I find it quite the challenge. Sharon and Ian were also there and I took a sneaky photo of Sharon. Notice anything odd?
Thursday 16th
We had a sea day with beautiful sunshine and a gentle breeze sailing south towards Salalah in Oman. After working out that the sunrise was at 104° and sunset would be 257° I found myself the perfect spot on the top deck. The ships heading would be consistent all day so I felt my anal calculations would be sufficient. Other than that, a non-eventful day and I came second in the evening quiz.
The captains midday message was a little concerning. He said that we would be entering a high risk area at 2:50 am the following morning. If we hear "code orange", we were instructed to proceed inside to our cabins.
Friday 17th
I awoke and came out and then saw something very unusual indeed. A cloud. I hadn't seen one for well over a week. During breakfast at the back of the ship, some pods of dolphins turned up, right on cue, to entertain us. It not seen them jumping (in the wild) before and it was terrific to see.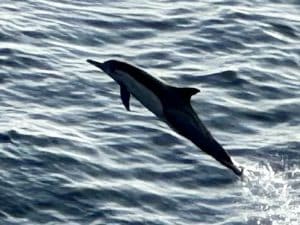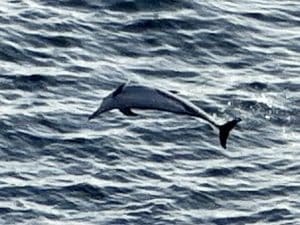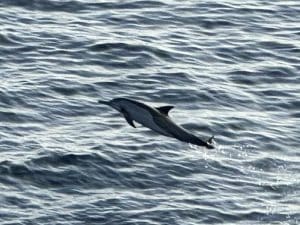 We were late getting clearance for going ashore and there were big lines waiting to get on the shuttle bus. We had docked at a busy working port and you can't just wander around, despite my penchant for wandering around.
I abandoned the line and returned to the ship for an hour or so, and lucky I did. There was a monumental cock up relating to landing cards and the Omani officials wouldn't let anyone beyond the port.
Once the landing cards had been arranged I waited a while before venturing out. The taxi rank was another fiasco. A shit show that I've never seen before. Some guy who thought he was in charge was attempting to wrangle everyone into cars by filling them up. I guess they thought they could charge more for a full car load. I saw a number of people return to the ship.
In the distance was another cruise ship which turned out to be The World. Launched about a decade ago, you can buy an apartment and it continuously sail the globe. The lowest priced accommodation is $825,000 and you can expect to pay another 10-15% annually in maintenance fees. In order to buy a cabin you need to show a net worth of $5 million.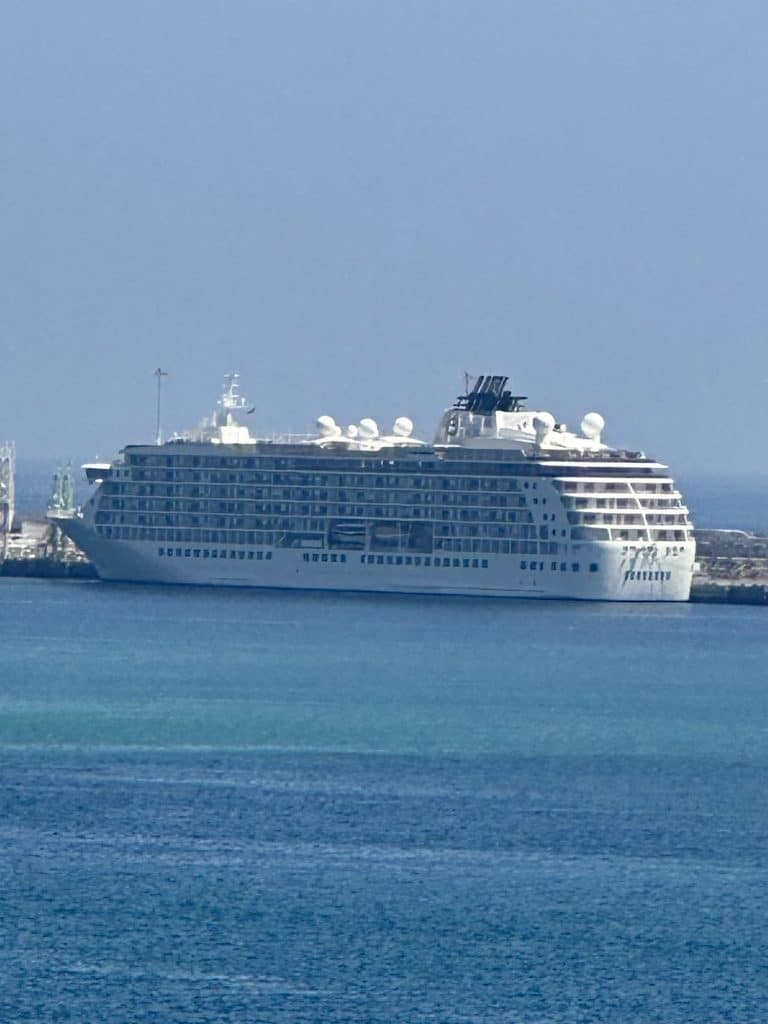 I ended up with four Americans from Indiana – Larry and Veronica and Joe and Maureen. Larry was the Chief Security Officer of the ship. A nice bunch. Larry was a retired cop and did three months on, three months off – all with NCL.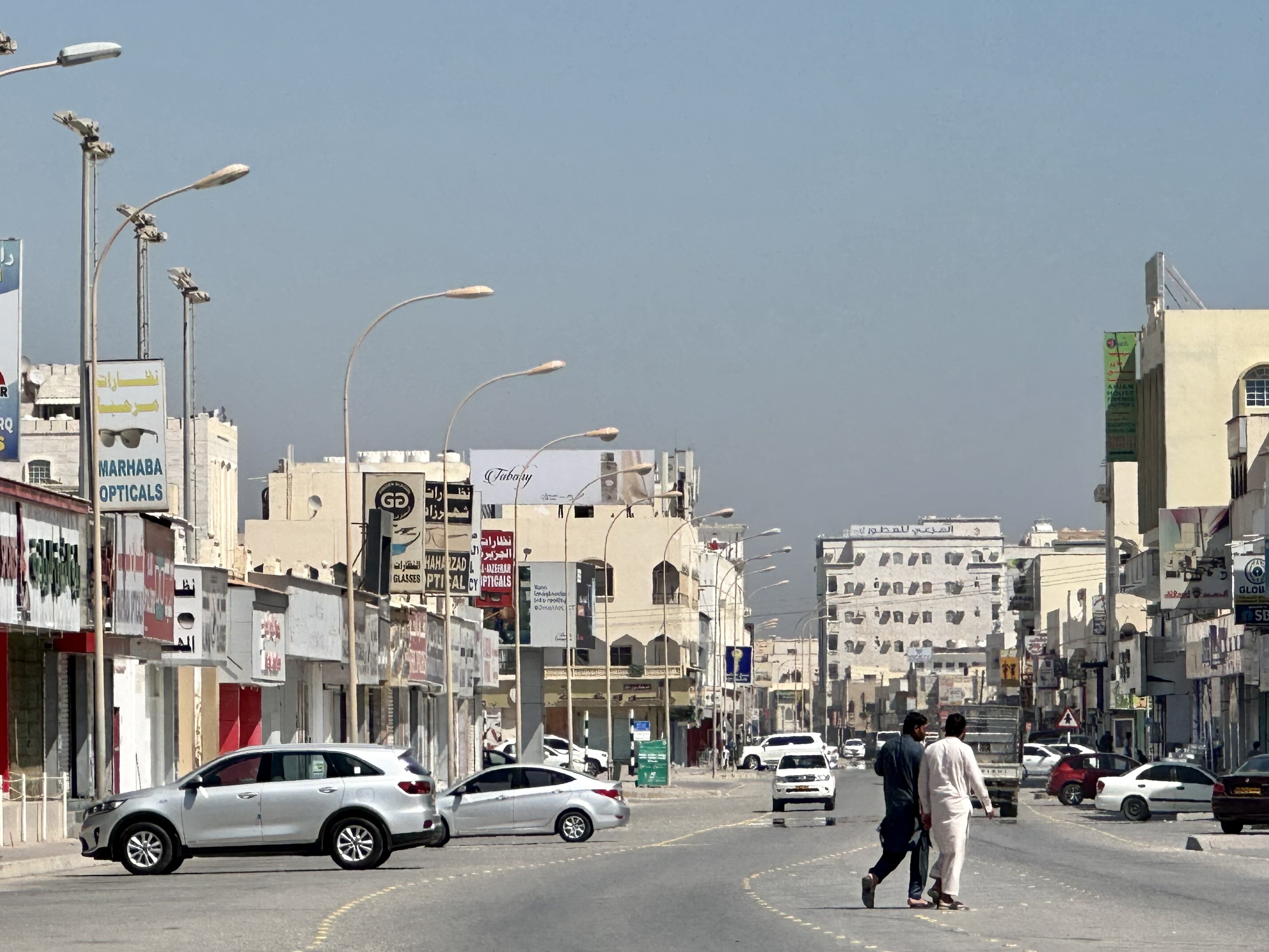 None of us had any idea where Issa was taking us. His English was as proficient as my Arabic. He took us to the centre of town which was rather underwhelming. Everything was closed until 4pm because Friday is the Muslim holy day.
The others wanted to go somewhere for lunch and Issa suggested the fish market. One look at this place and Larry suggested the Hilton resort instead. The resort was very nice and while they lunched, I mooched. The pool area was highly acceptable. The beach was empty and enormous. It must have been 400 metres deep – a long trek to get to the water.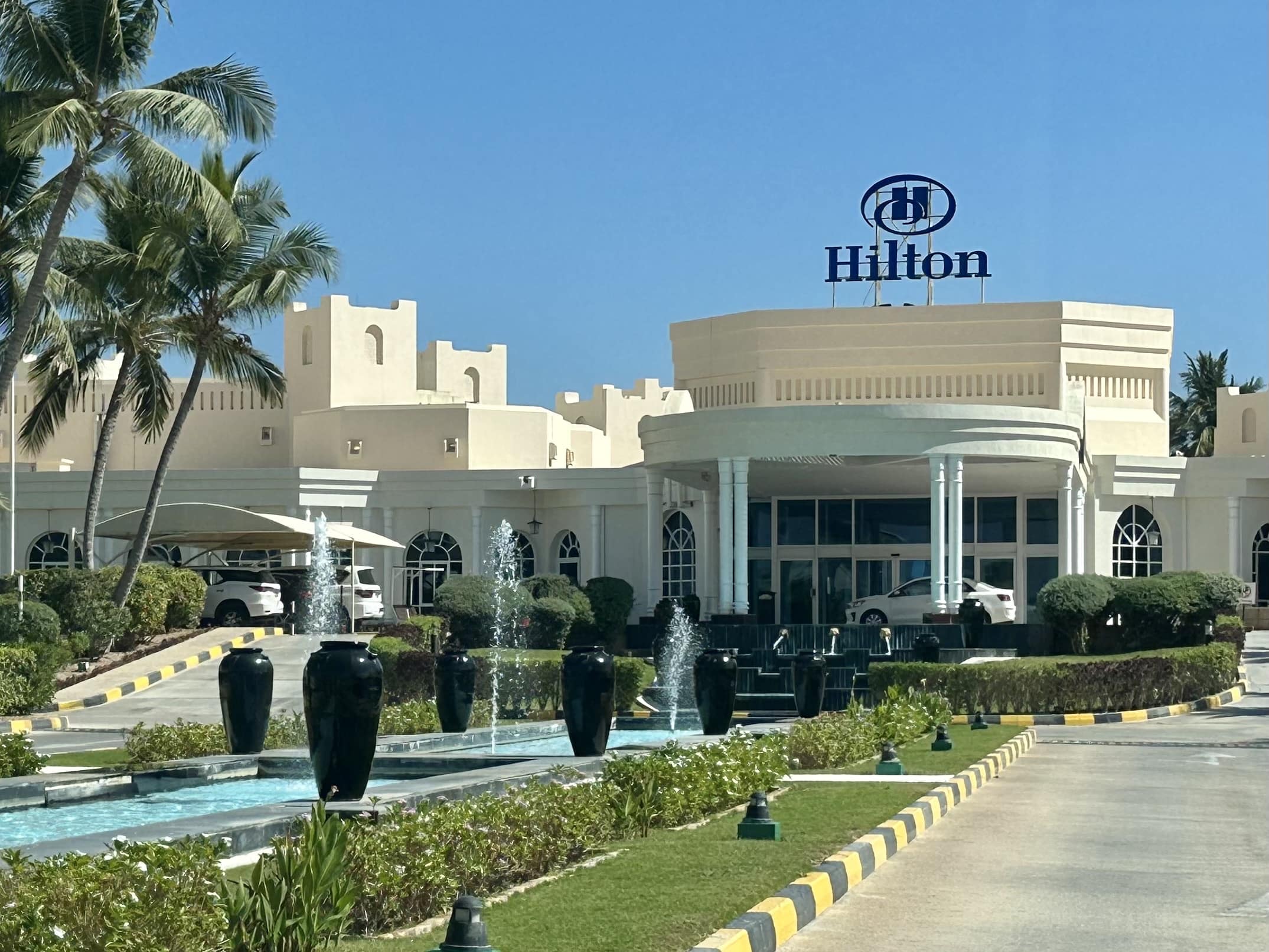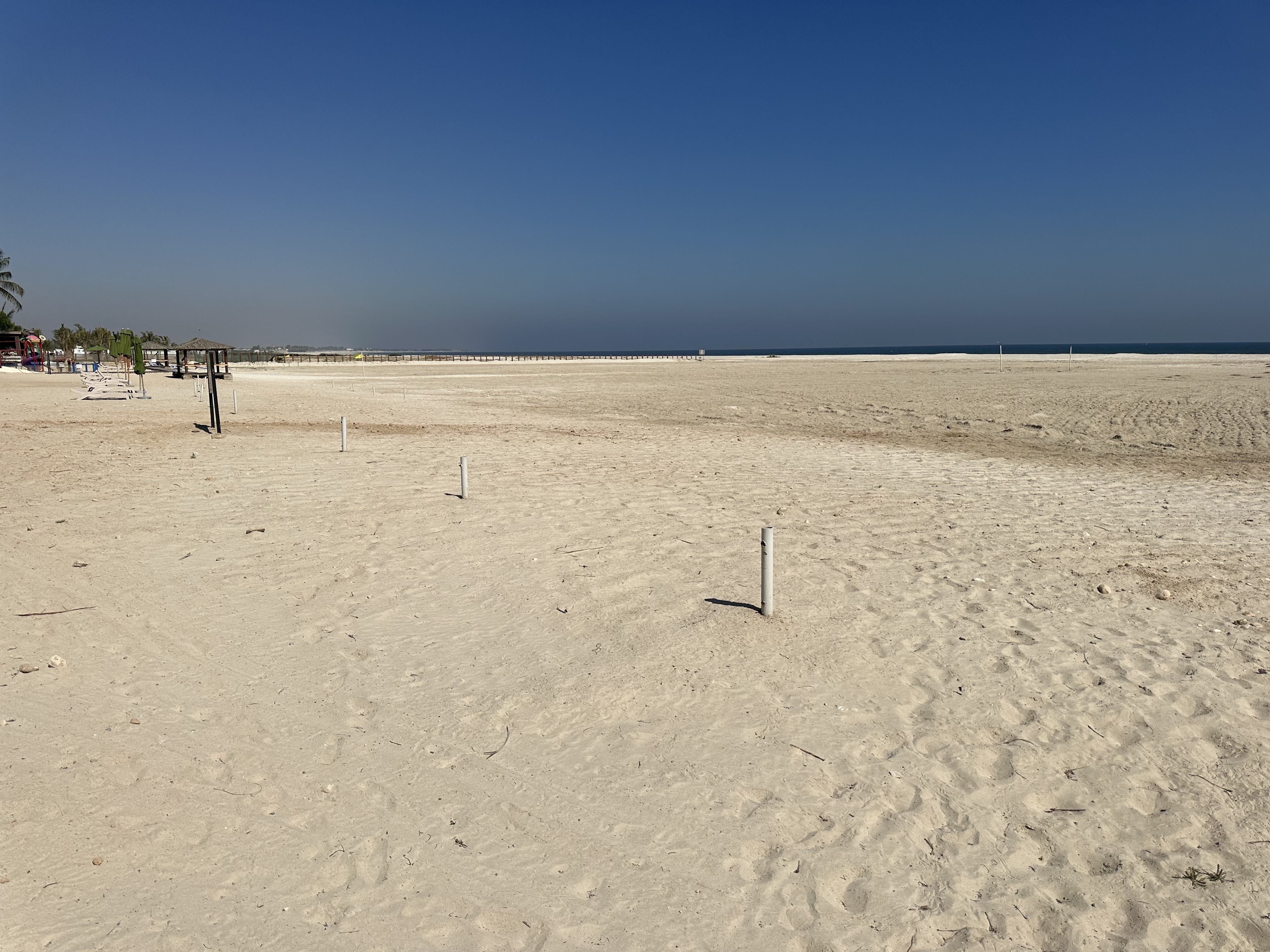 After the Hilton we headed back to the ship. I'd not seen the best of Salalah so I might need to return one day. For two months, starting in late June the monsoon arrives and Salalah turns into a green oasis. That is apparently the time to visit and there's a festival. I have to say that I prefer blue skies and the absence of drizzle.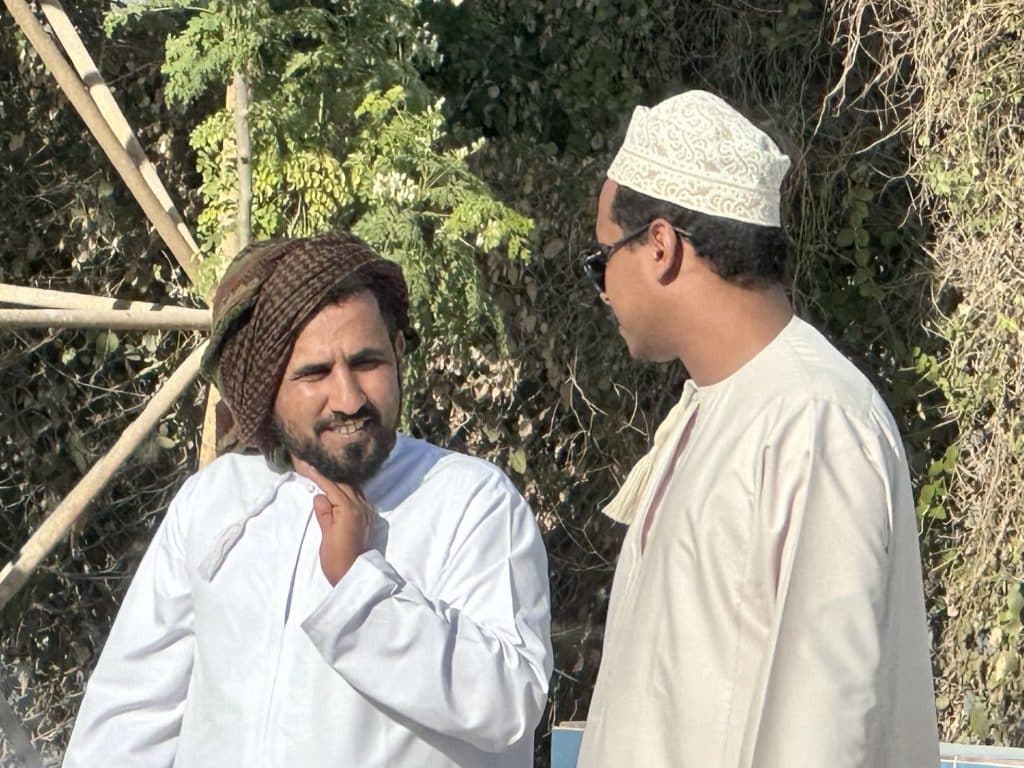 In the evening the trivia had some difficult questions- especially if you didn't know the answers! Only 11 out of 20 which was adequate but I didn't win the grand prize – a keychain.