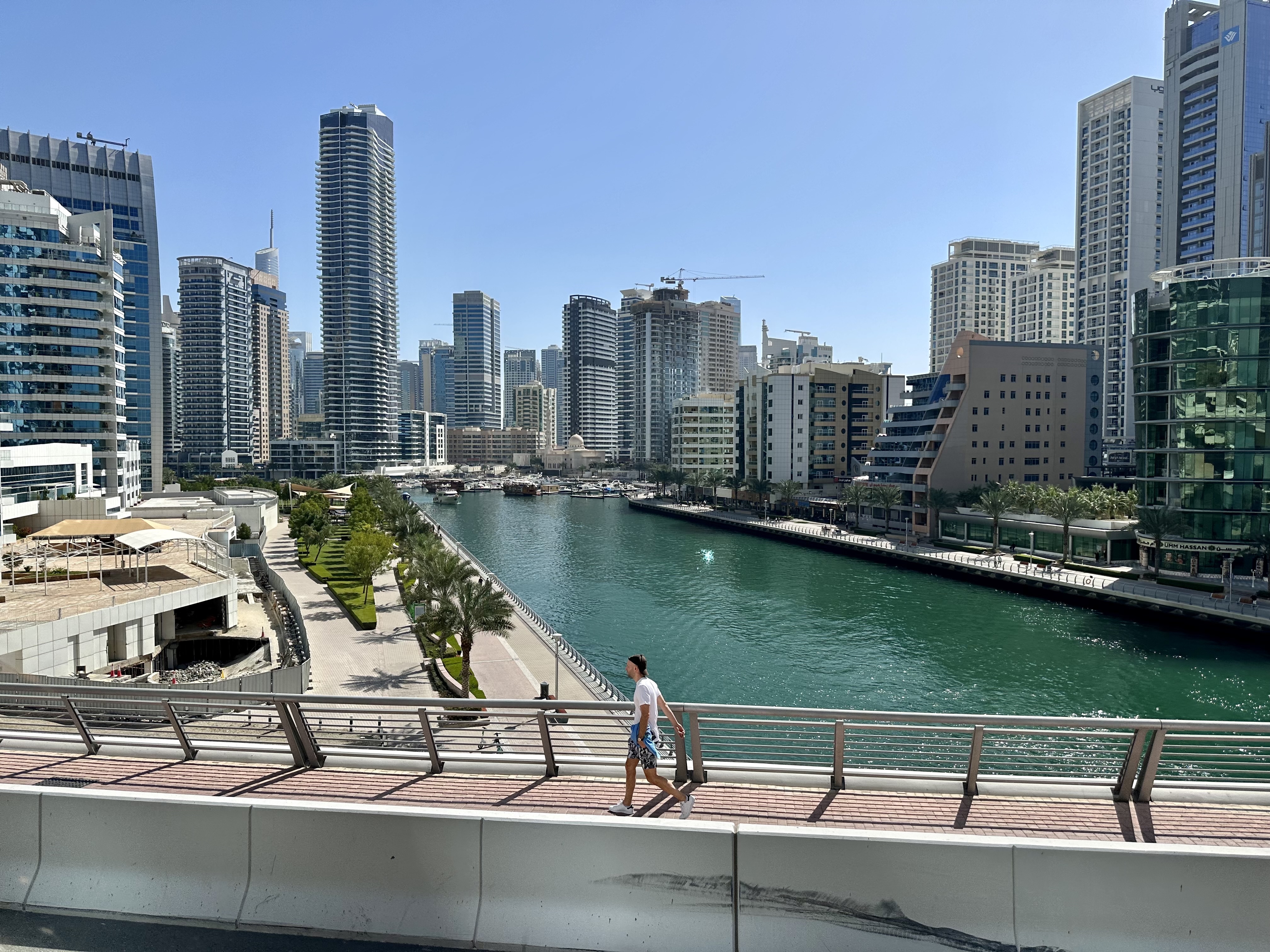 Wow! My only previous trip to Dubai was 20 years ago when Katy and I stopped on the way back from the Maldives. She didn't like it much because they treated women as second-class citizens. You can imagine how that went.
With two full days in Dubai and perfect weather, I was aiming to see a few bucket list places. I bought the two-day hop on hop off bus ticket for a very reasonable €81. I then proceeded to hop on. The city skyline was incredible with masses of innovative architecture.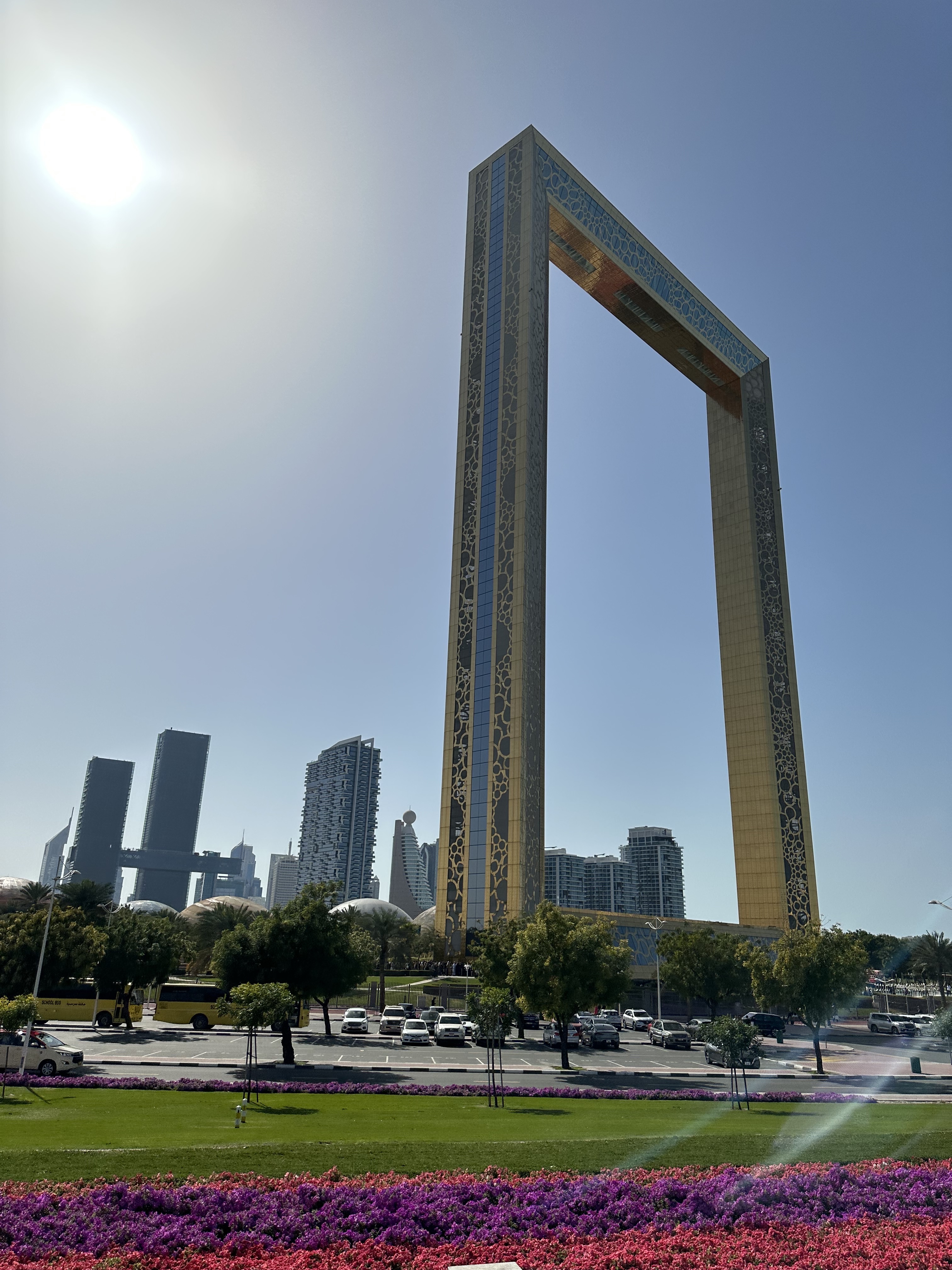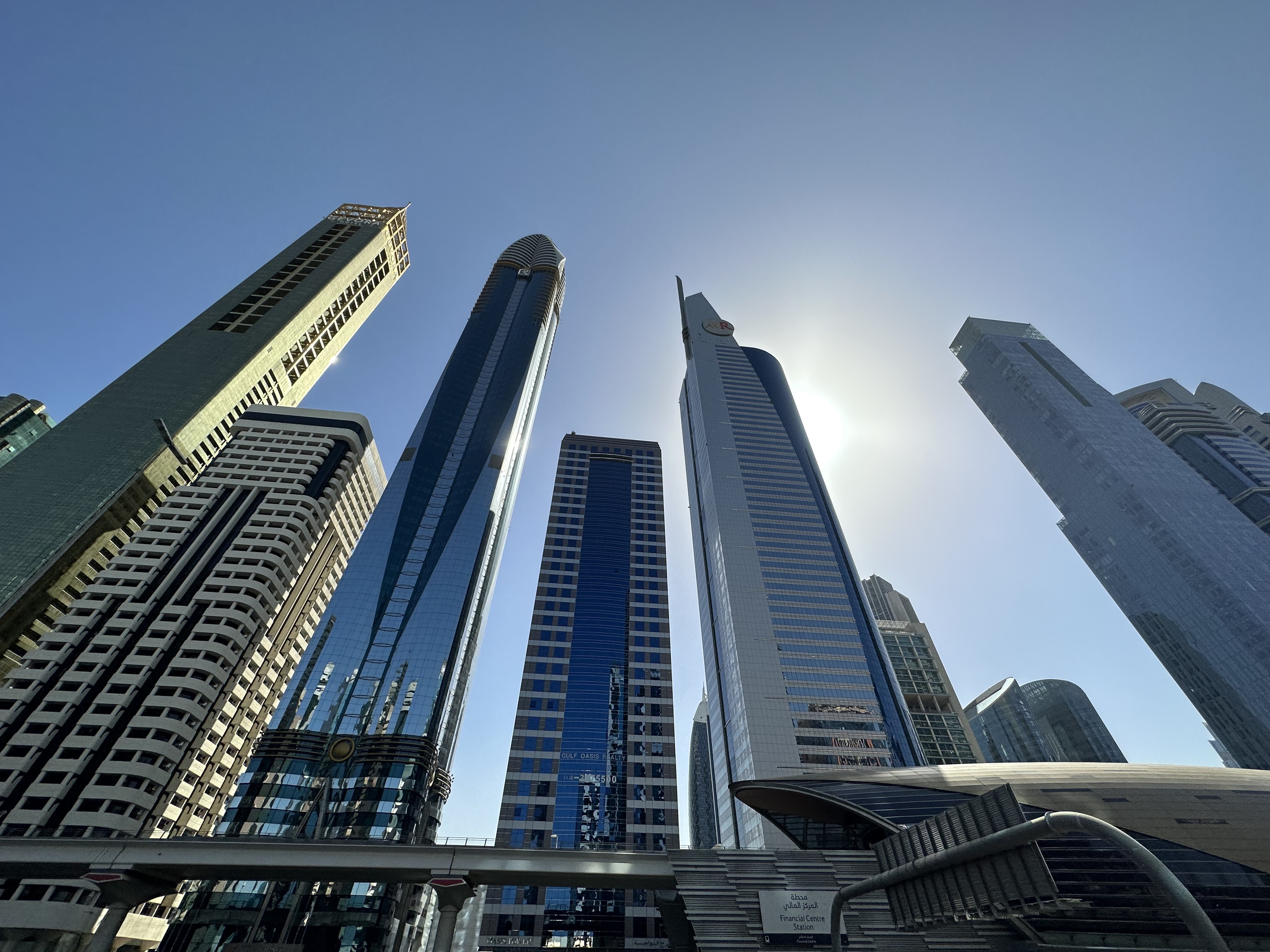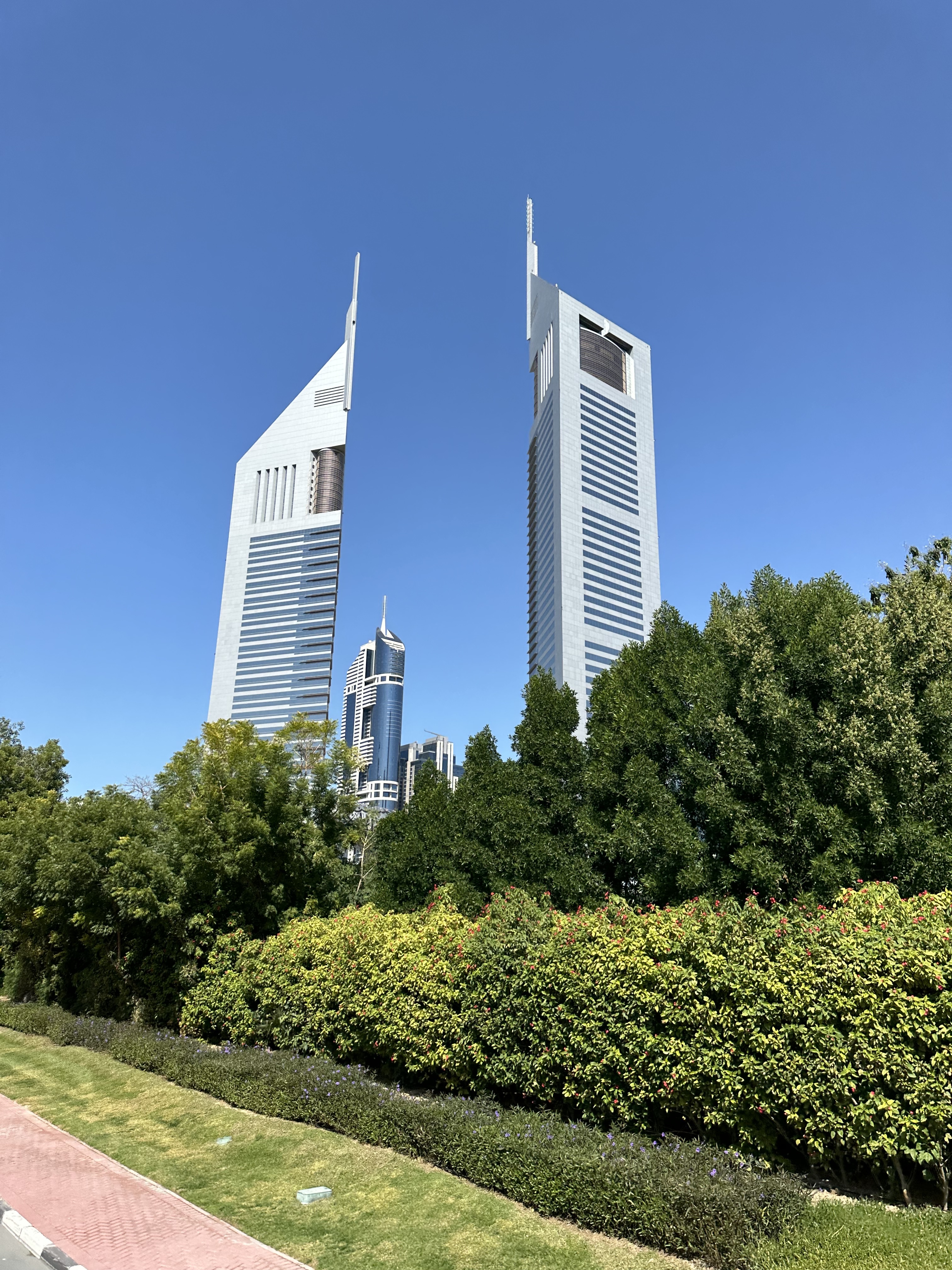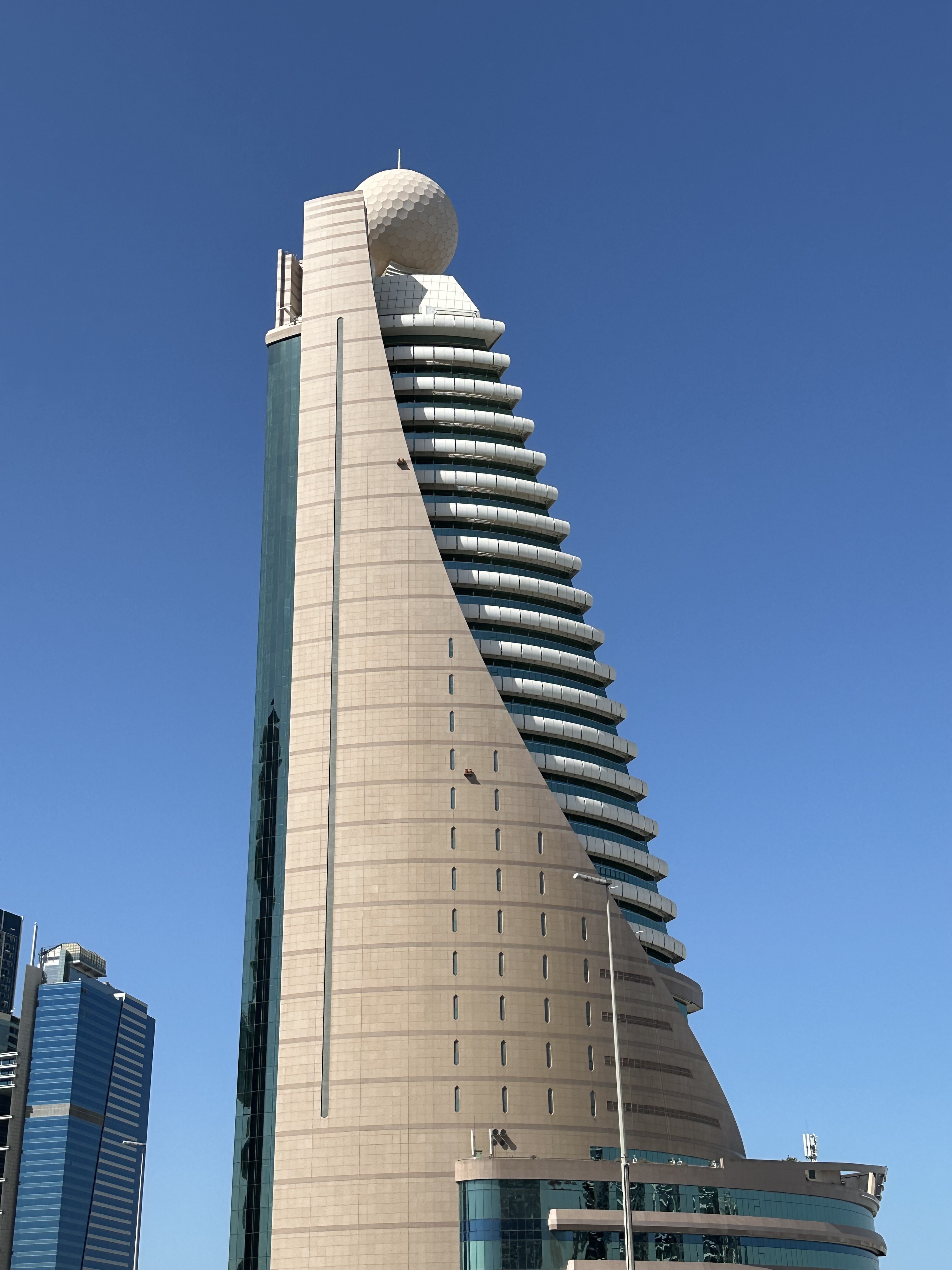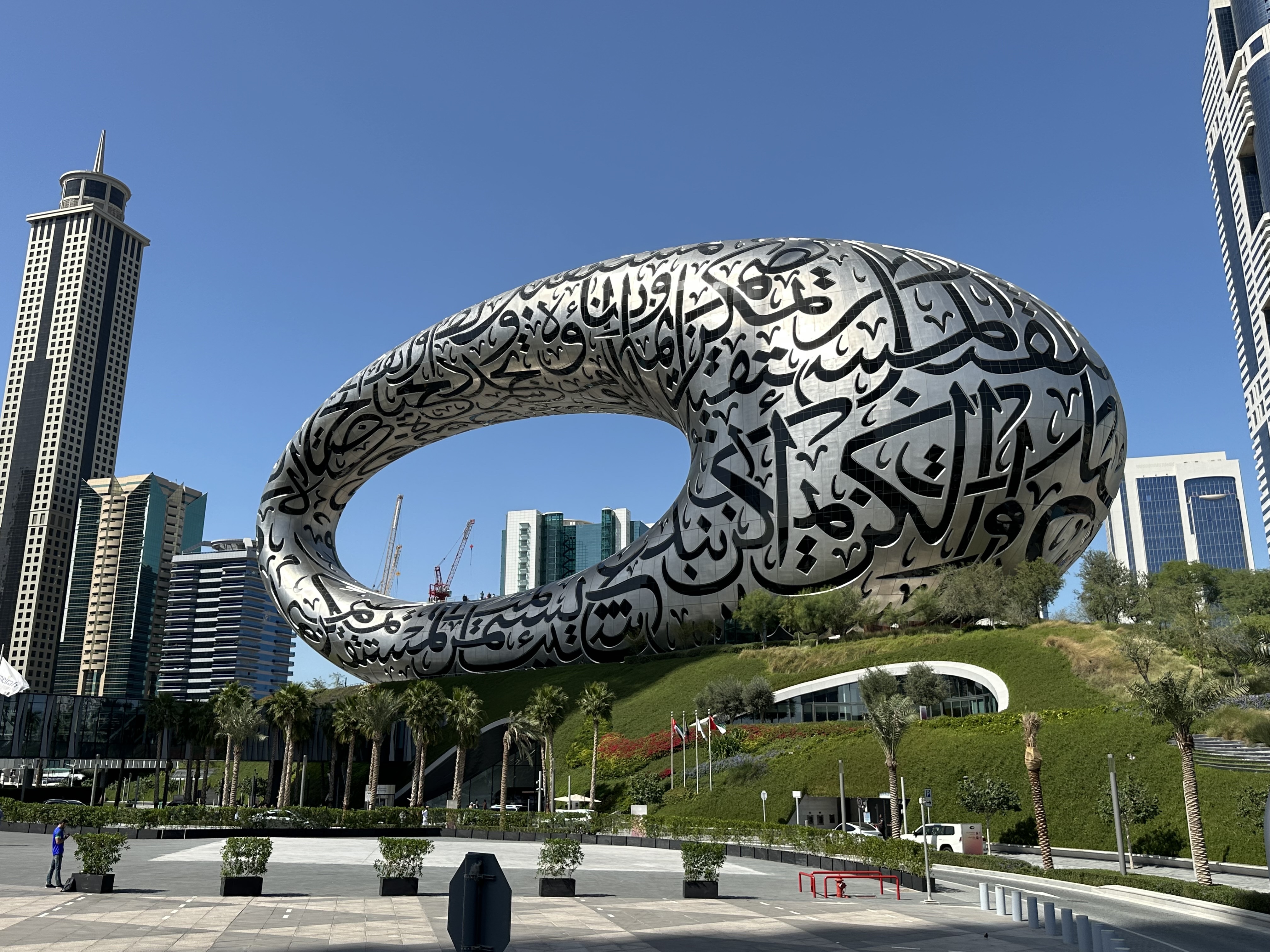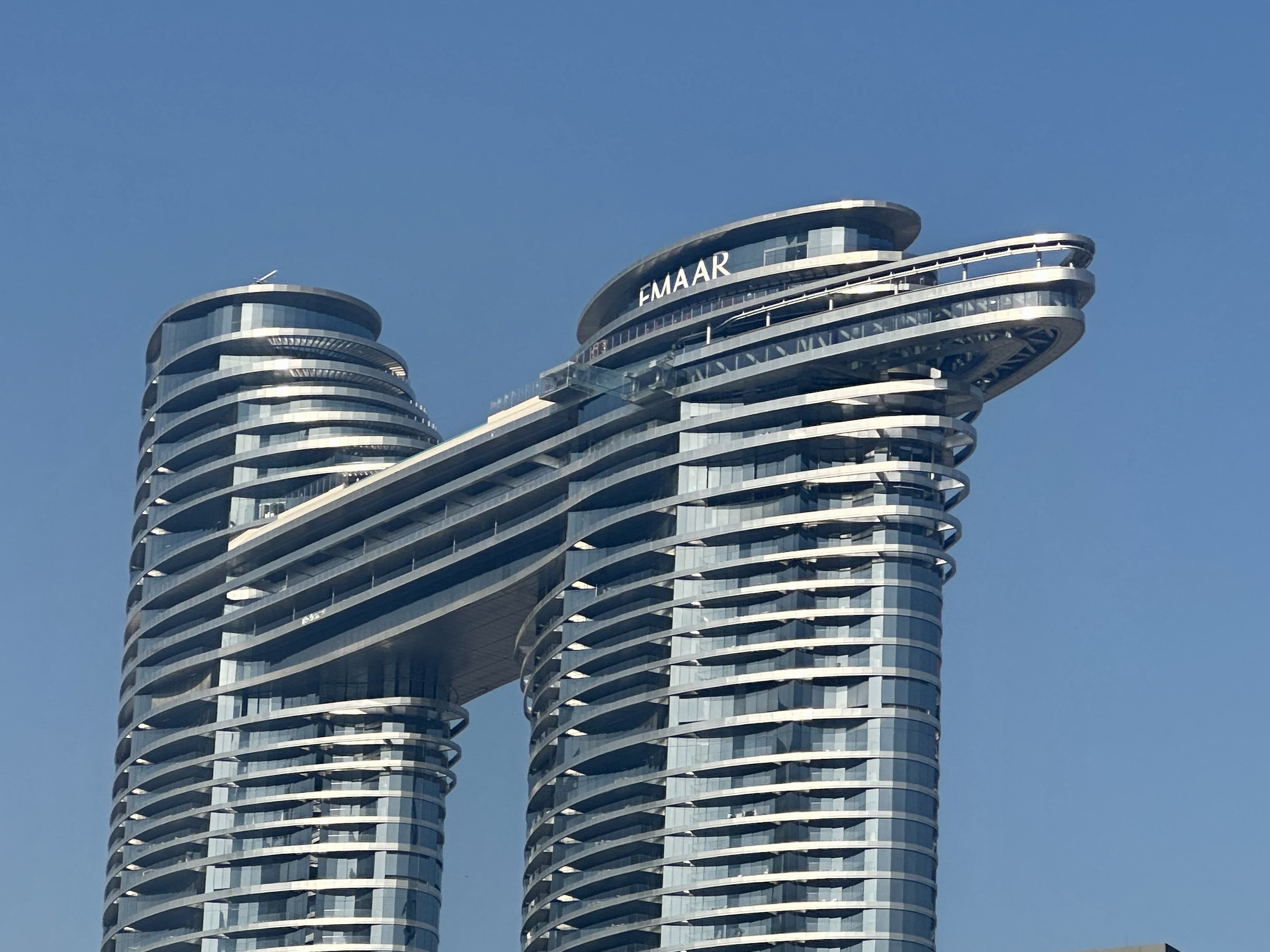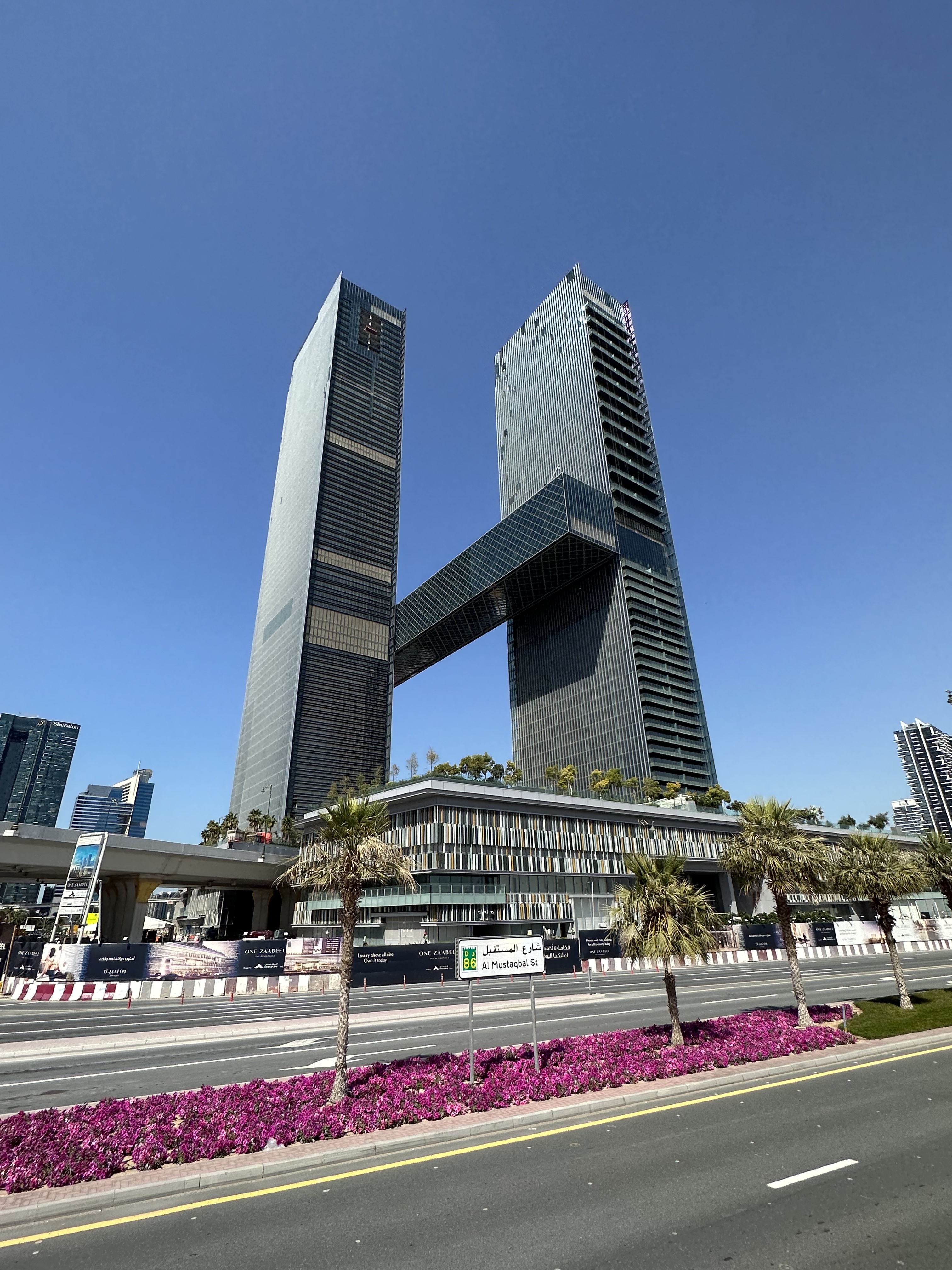 The first place I hopped off was the palace of Sheikh Mohammed bin Rashid Al Maktoum. He's the chap that owns all the racehorses. He became the ruler in January 2006 and is now 73 years old.
His private life is quite curious. There doesn't seem to be a definitive answer about how many wives he has – between two and six but he's been married 11 times. It's the same with his progeny. He's got between 26 and 30 children. Imagine having so many wives and children that you couldn't keep an accurate count. In recent years there's been a lot of controversy surrounding Mak with two daughters and a wife fleeing Dubai for safety reasons.
I hopped off at the his palace and tried walking closer to get a better view. I was stopped by a policeman. I said that the Sheikh was expecting me, but my humour fell flat.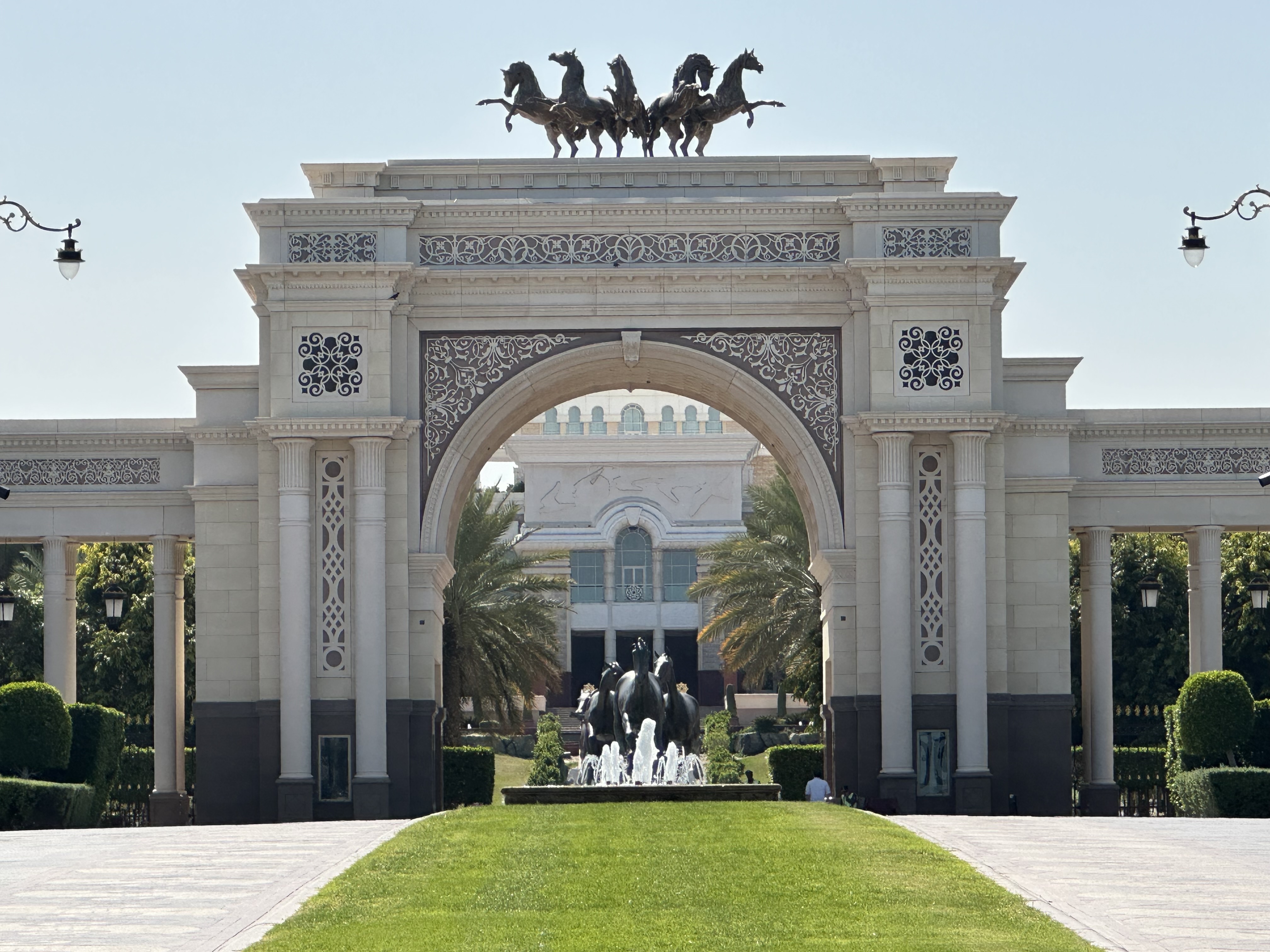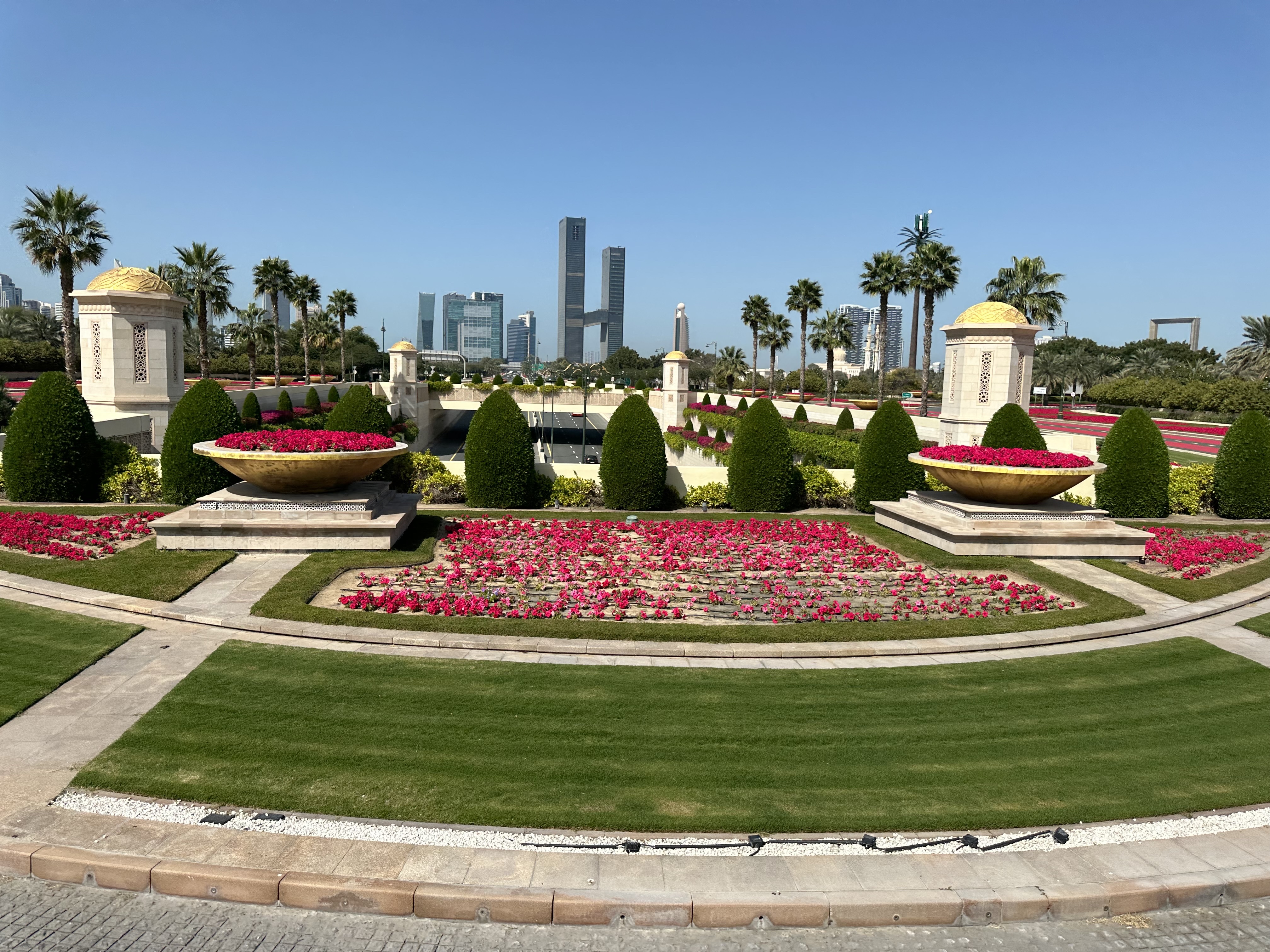 20 minutes later, I was back on the big bus, heading for Old Dubai and Dubai Creek. Dubai was established as a small fishing village in the 1700's. In 1833 the Al Maktoum dynasty left Abu Dhabi to form a settlement in Dubai. Maktoum bin Butti took over control of Dubai from the Abu Falasa clan (who seemed okay about it).
In 1892 Dubai became a British protectorate and the UK signed a 75 year agreement to defend the Trucial States from piracy. In 1971, the UAE was formed consisting of seven Sheikhdoms. Dubai's fortunes changed in 1966 when they struck oil. Abu Dhabi had found oil in 1958 which led to increased exploration in the territorial waters off Dubai.
Abu Dhabi is the largest emirate at just over six times bigger than the rest of them put together. However, Dubai has the largest population at 4.2 million. Abu Dhabi is also the wealthiest of the emirates with more than 20 times the oil reserves of Dubai. This was one of the main reasons why Dubai began to turn itself into a tourist destination. One day the oil will run out. For those interested, Ajman, which is just north of Dubai, is the poorest of the emirates. They're not even looking for oil there, let alone producing it.
My bus ticket included a boat trip on Dubai Creek on a traditional Dhow. That would have made it two dhows two days running. Anyway, I saw how many people were getting on board and the whole process looked very inefficient, so I opted to walk up Dubai Creek instead.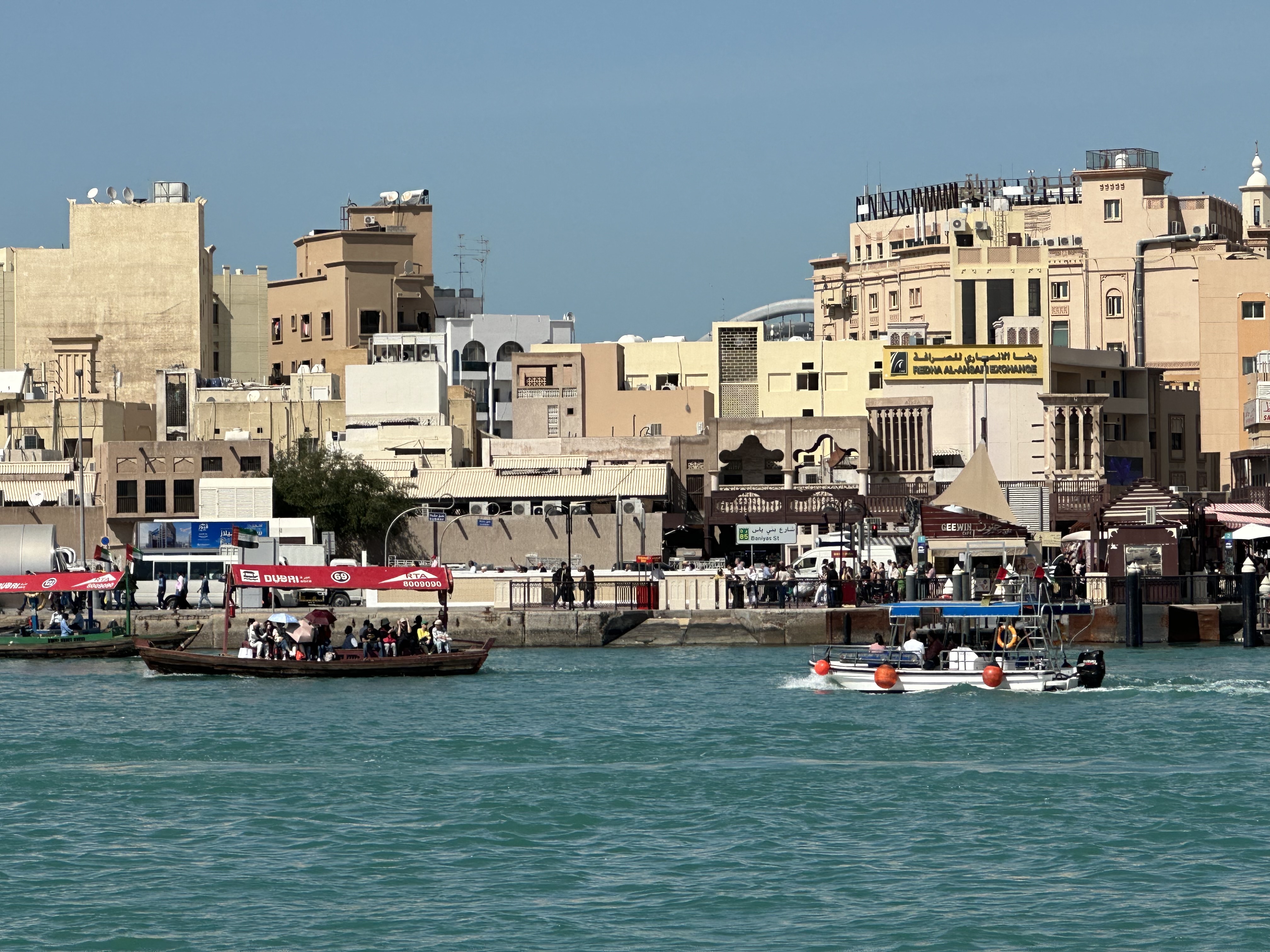 A very interesting part of town and in stark contrast to the modernity of the main tourist and business areas. I ran the gauntlet through the souk and emerged the other side having resisted everything on offer.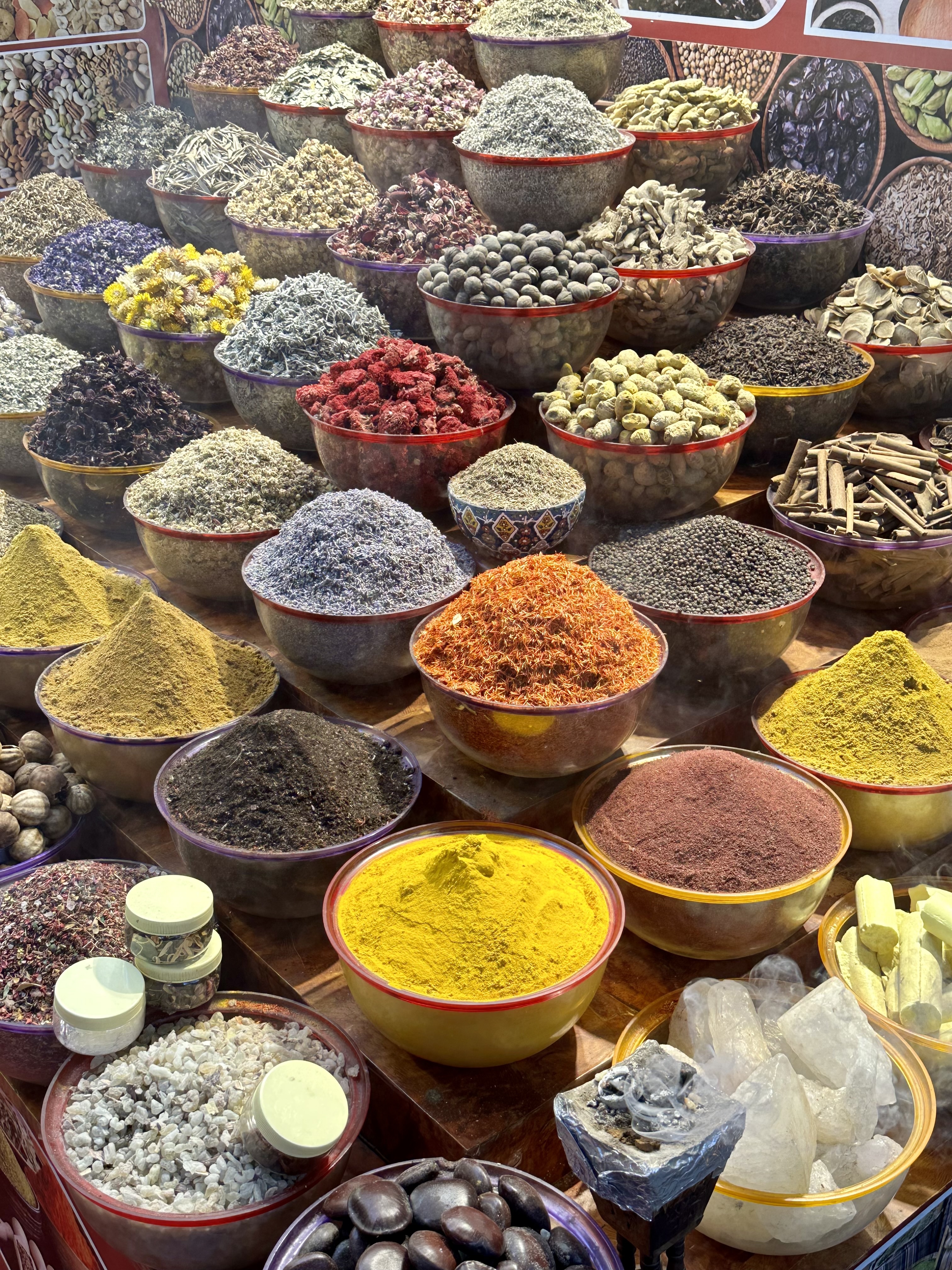 I hopped back on and headed for the Dubai Mall which is where the Burj Khalifa is located. This was a busy mall. 1200 shops and swarms of visitors. It wasn't pleasant. It holds some kind of record for the number of visitors back in 2013. 70 million people visited which is extraordinary. That's 192,000 a day. I never want to step inside it again.
I was booked to see the Burj Khalifa tower and access was through the mall. The fastest elevators in the world took us up to the 148th floor for coffee and cake. If I'd paid a bit more I could have had wine and cake on the 152nd floor. How was I to know?
In all honesty I was a little disappointed. I was hoping to be able to see Australia from up there, or at least an outline view of the palm, but no. I'm glad I did it, but I've had better views up towers. And the windows were grubby. There was an outside terrace which felt quite unnerving. Then it was down to the 125th and 124th floor to join the cheaper ticket purchasers. It wasn't much different from the higher viewing point. It's 2717 ft tall (828 metres) making it the tallest in the world. Almost 1000 ft taller than the Freedom Tower in Manhattan.
Sunday 12th
Day two ho-ho-ing and just along from the port lies the Queen Elizabeth II. Launched in 1969, she was decommissioned in 2008 and since 2018 has been a floating hotel permanently docked in Dubai. 4 star and for as little as £90 a night.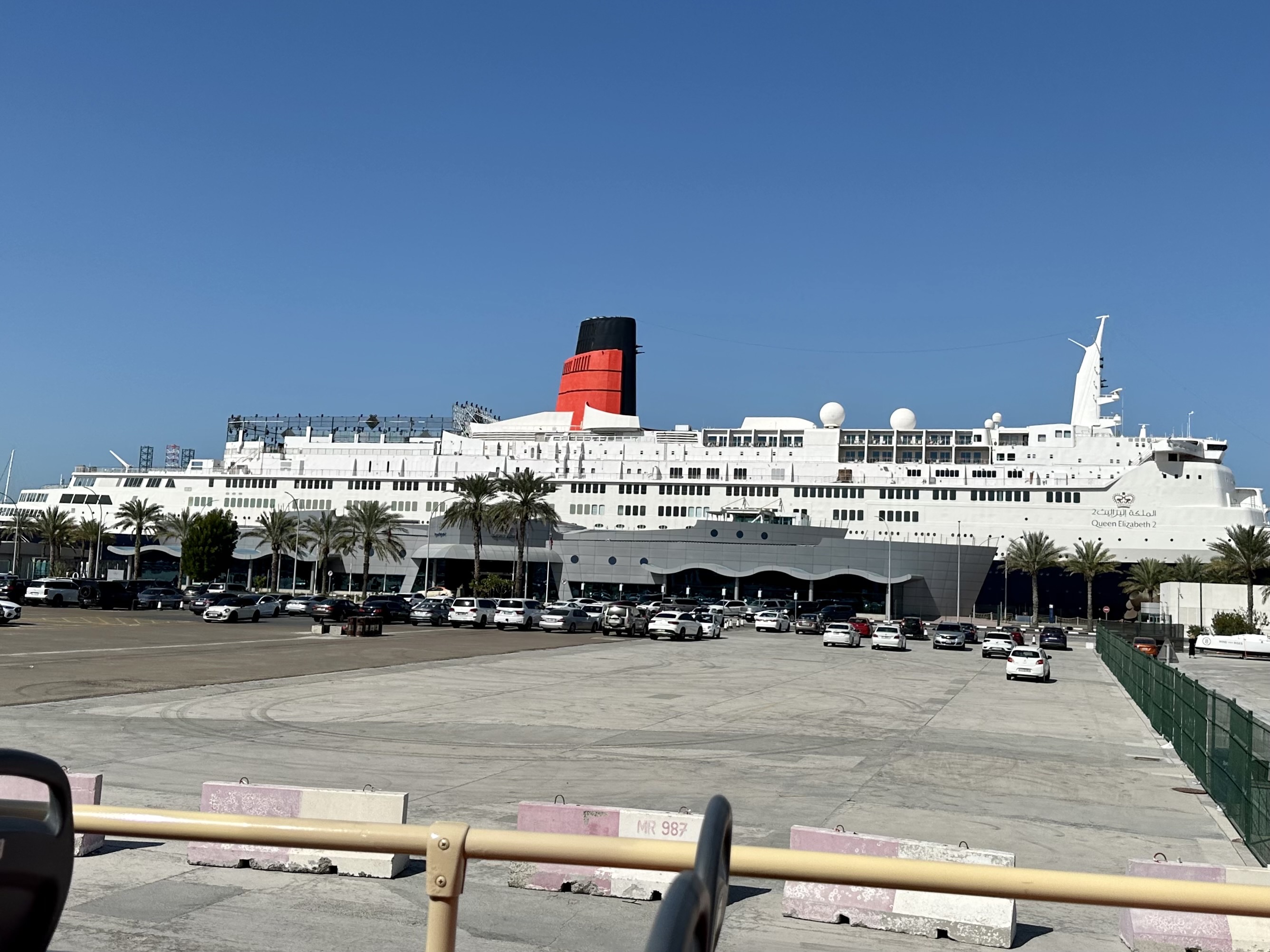 The majority of the guests were disembarking which was good news for me – less people around. There are two lines on the sightseeing bus adventure. Today I was going to assault the blue line. Dubai stretches along the coast quite a few miles and I headed up to the northernmost point on the which was an area around Dubai Marina. More jaw-dropping views and buildings to admire. The Ferris wheel wasn't operating (largest one in the world, of course), so I walked around the area for an hour and was impressed. Dubai is modern and clean – it's difficult to find squalor anywhere. I even saw a guy with a dustpan and brush sweeping the intersection at traffic lights. I mean where else do they do that?
First stop was Dubai Marina which is a relatively new and upcoming area. Very neat with the tallest Ferris wheel in the world. There was a long stretch of beach backed by tall hotels and apartment blocks. This was definitely an area I will stay next time I visit.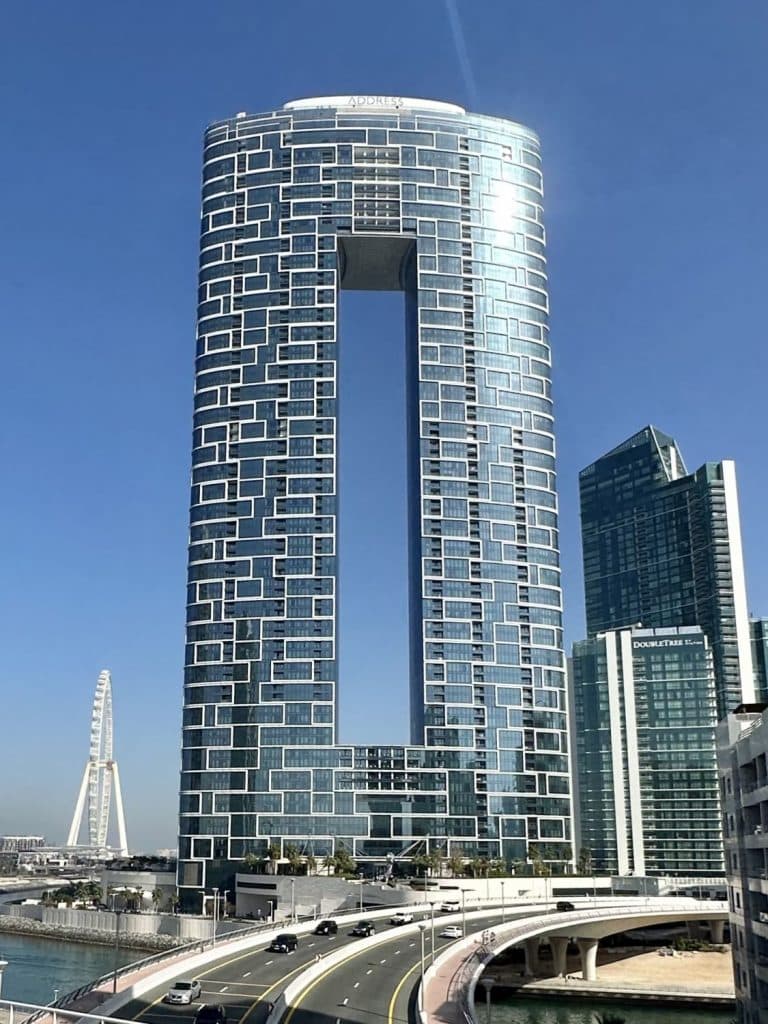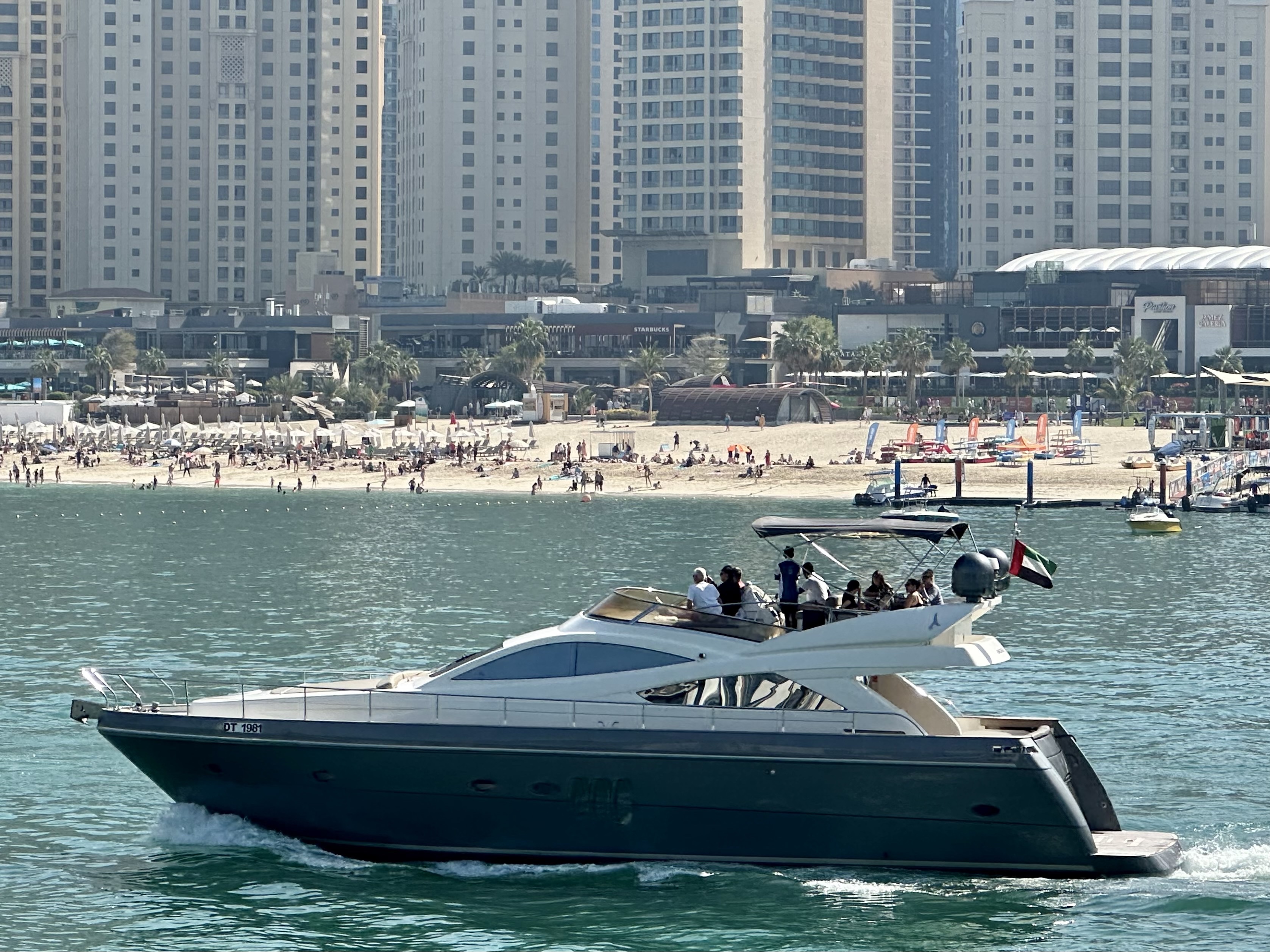 My final bucket list hopping off moment of the day was the Atlantis Hotel aquarium on The Palm. The Palm is 5km by 5km and it's just mind blowing that it's all reclaimed land.
The mall connected to Atlantis reminded me of the Forum shops at Caesars Palace, Las Vegas. The aquarium was inside the mall and it was small but very well done. The eel tank was particularly good. It was like an eel playground. The piranhas looked menacing. There was an English family in front of me and their seven year old boy was obviously a bit of an expert on marine creatures. I learnt a fair bit from him.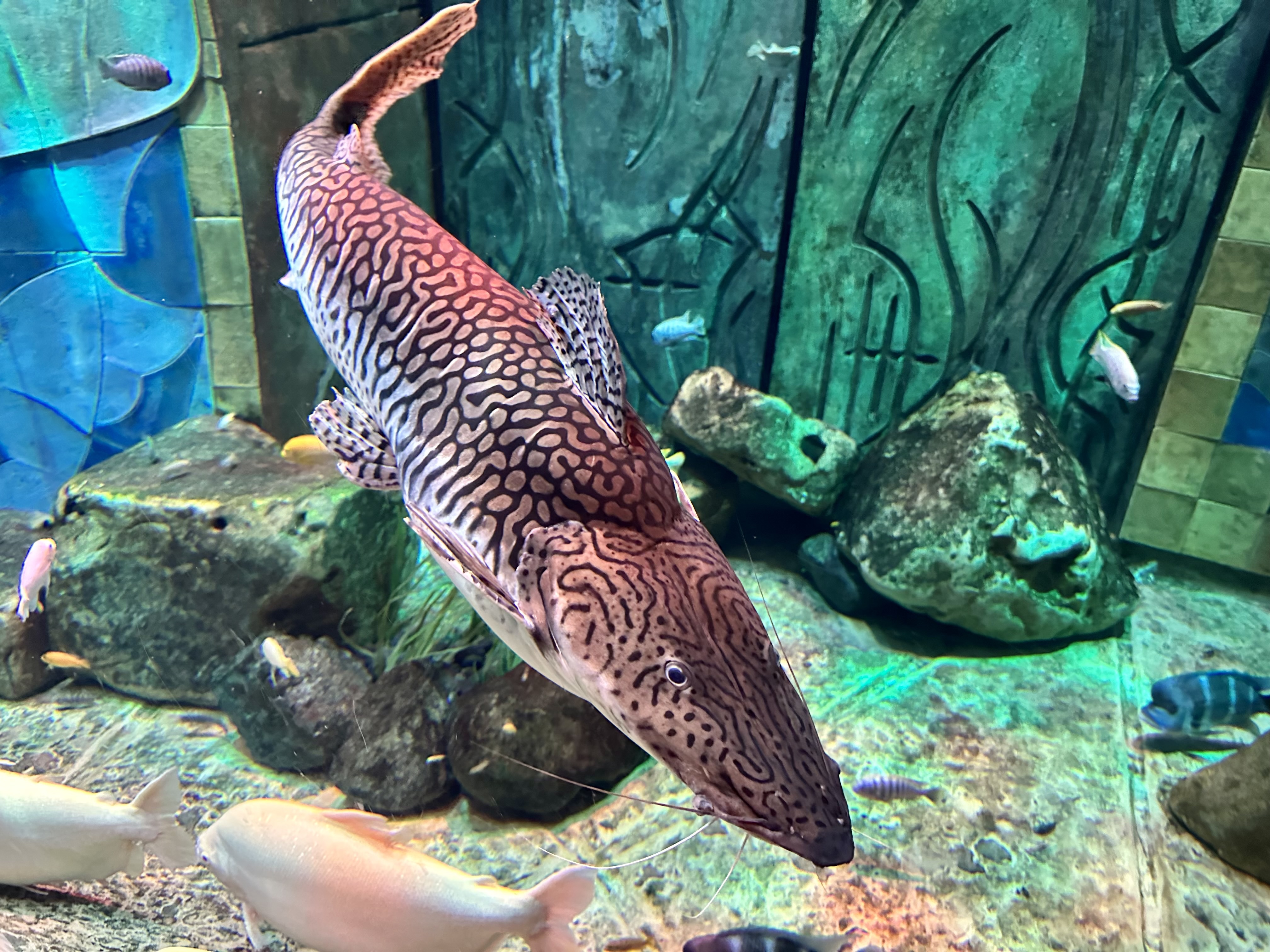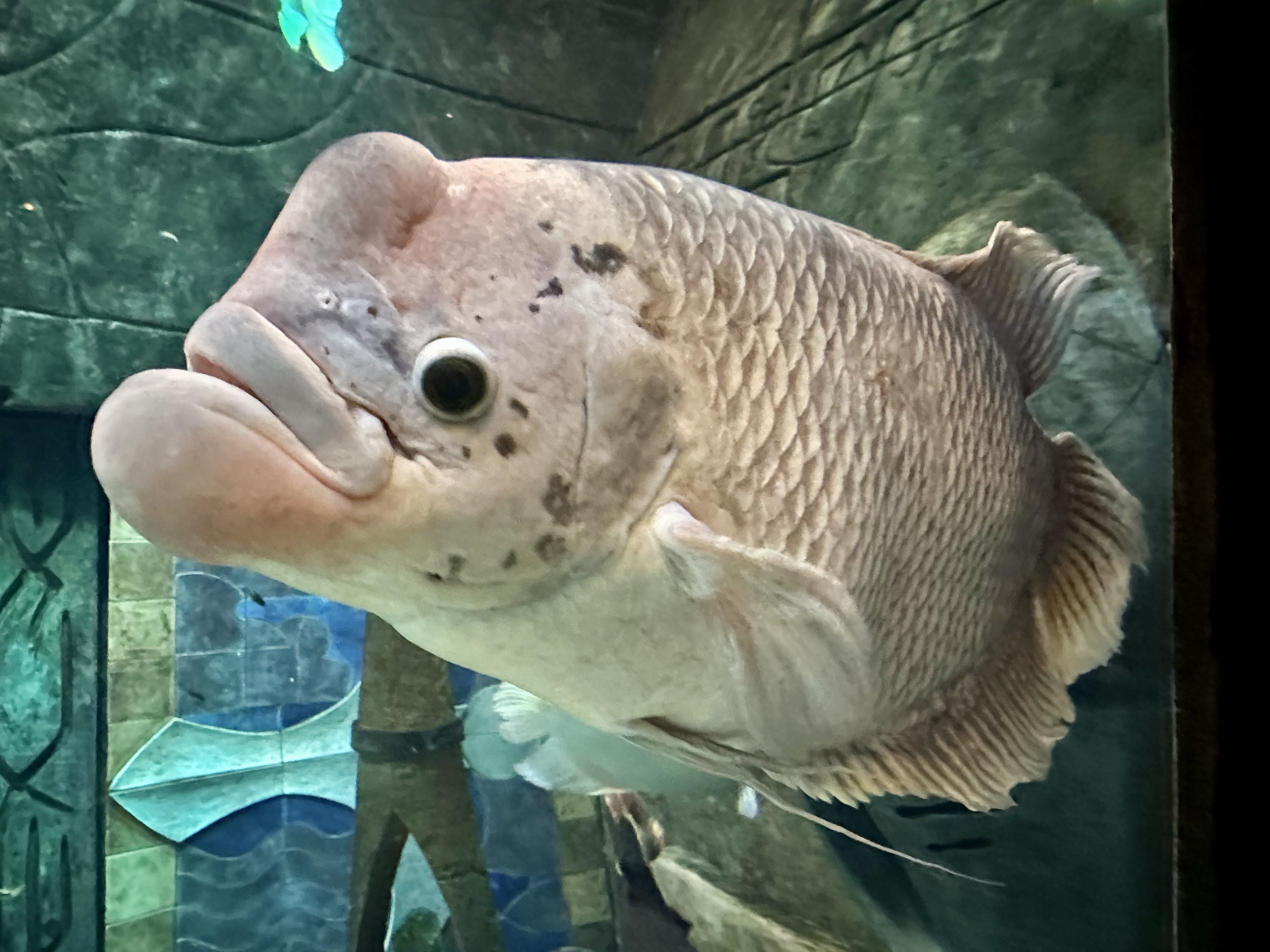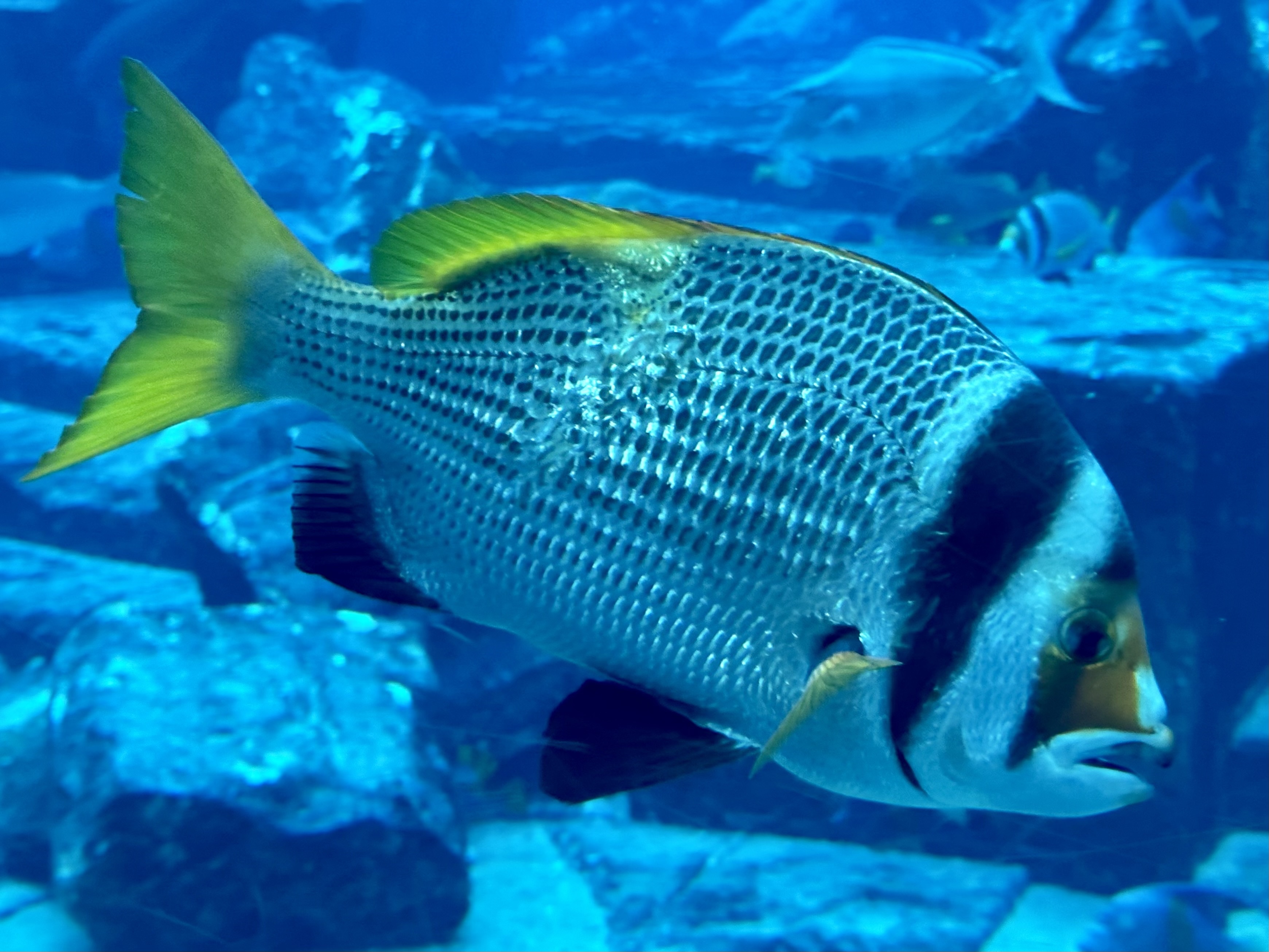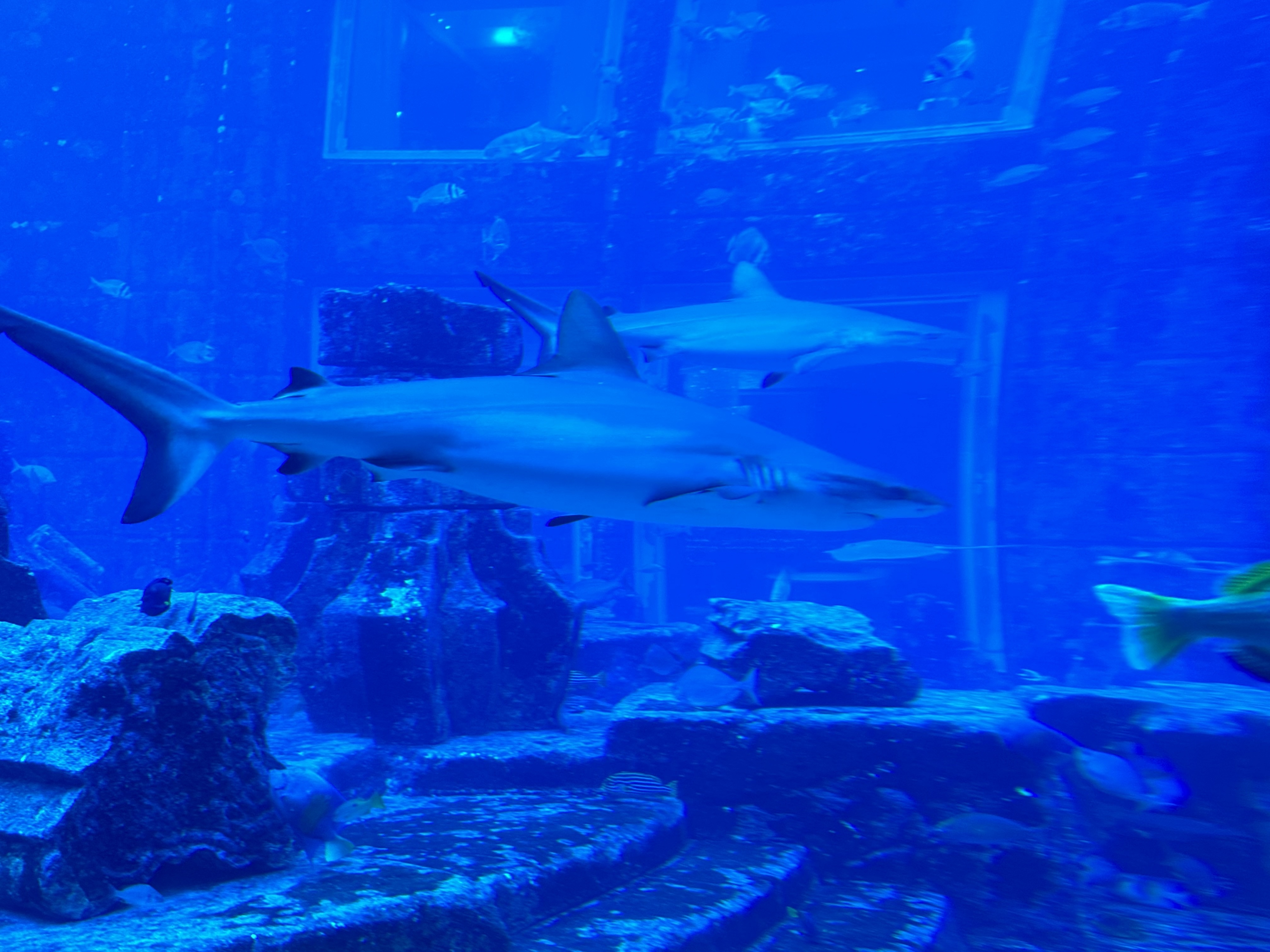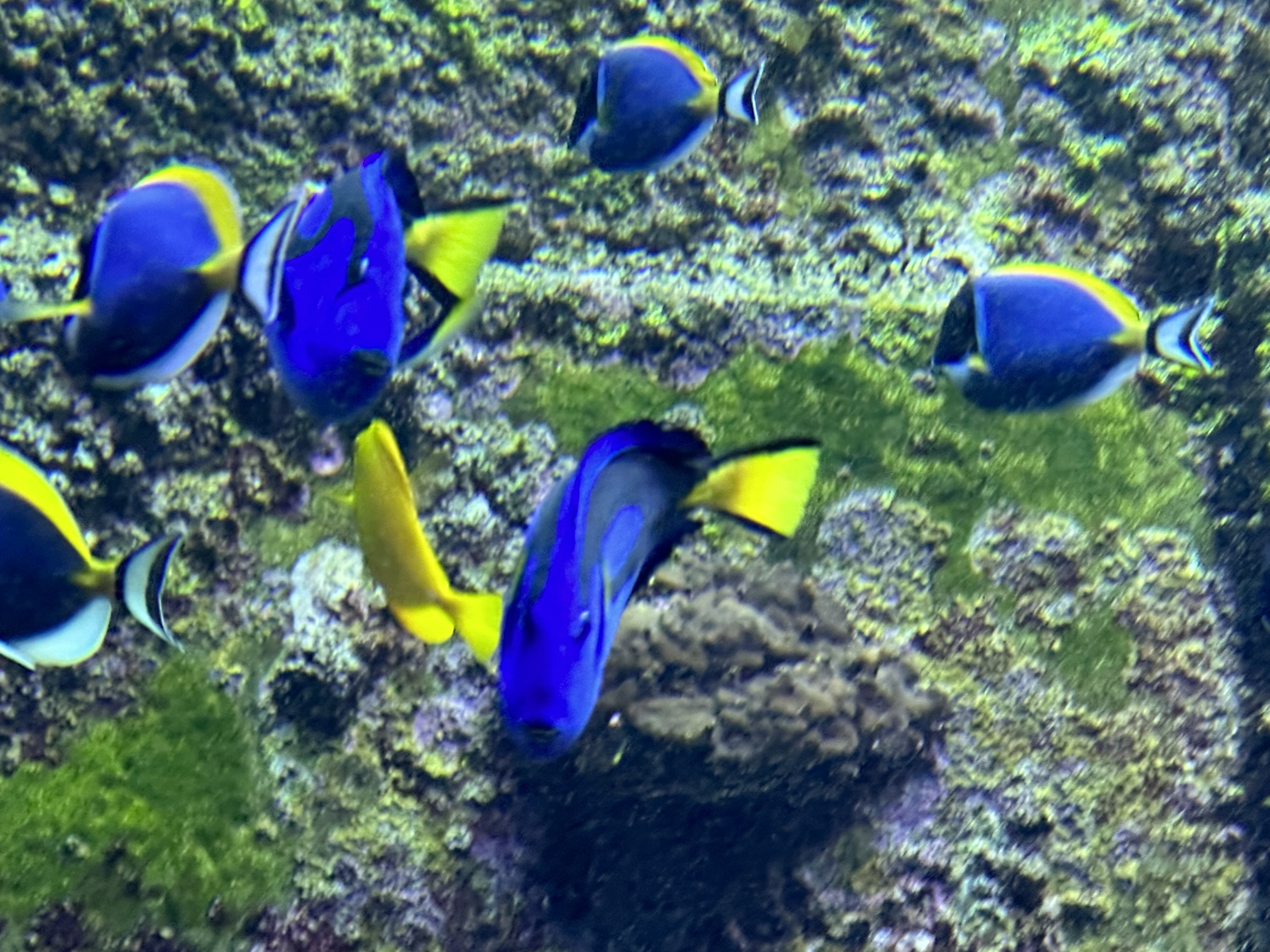 I returned to the ship for my last night on board. We were heading to Abu Dhabi and then I would disembark and head back to Dubai in a taxi the following morning. It didn't make much sense, but the food and beverages were free and it gave me one more opportunity to try my luck at Cleopatra Keno.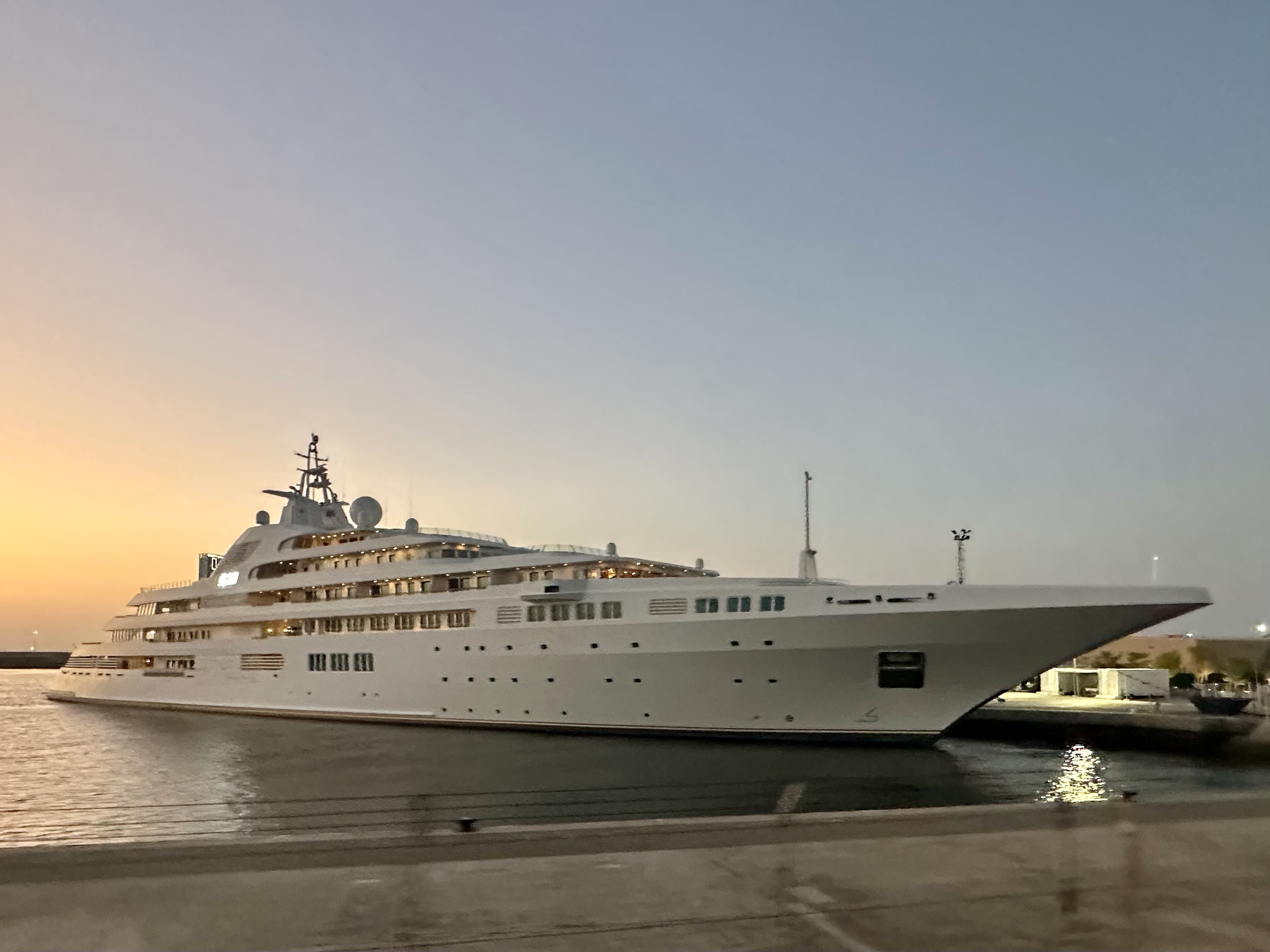 The new arrivals on the ship were a very different crowd. I'd been misinformed about the number of "stans" onboard this week. It was around 800. The coming week was more like 300 with a lot more Europeans, and I have to say, a lot more glamour. Although, Les Dawson in a dress had more glamour than some of the Uzbeks.
An enjoyable cruise with some of the bucket list taken care of. I'm sure I've become more "culturally acclimatised" to certain segments of humankind that I've not previously encountered.
The Norwegian Jade awaits.