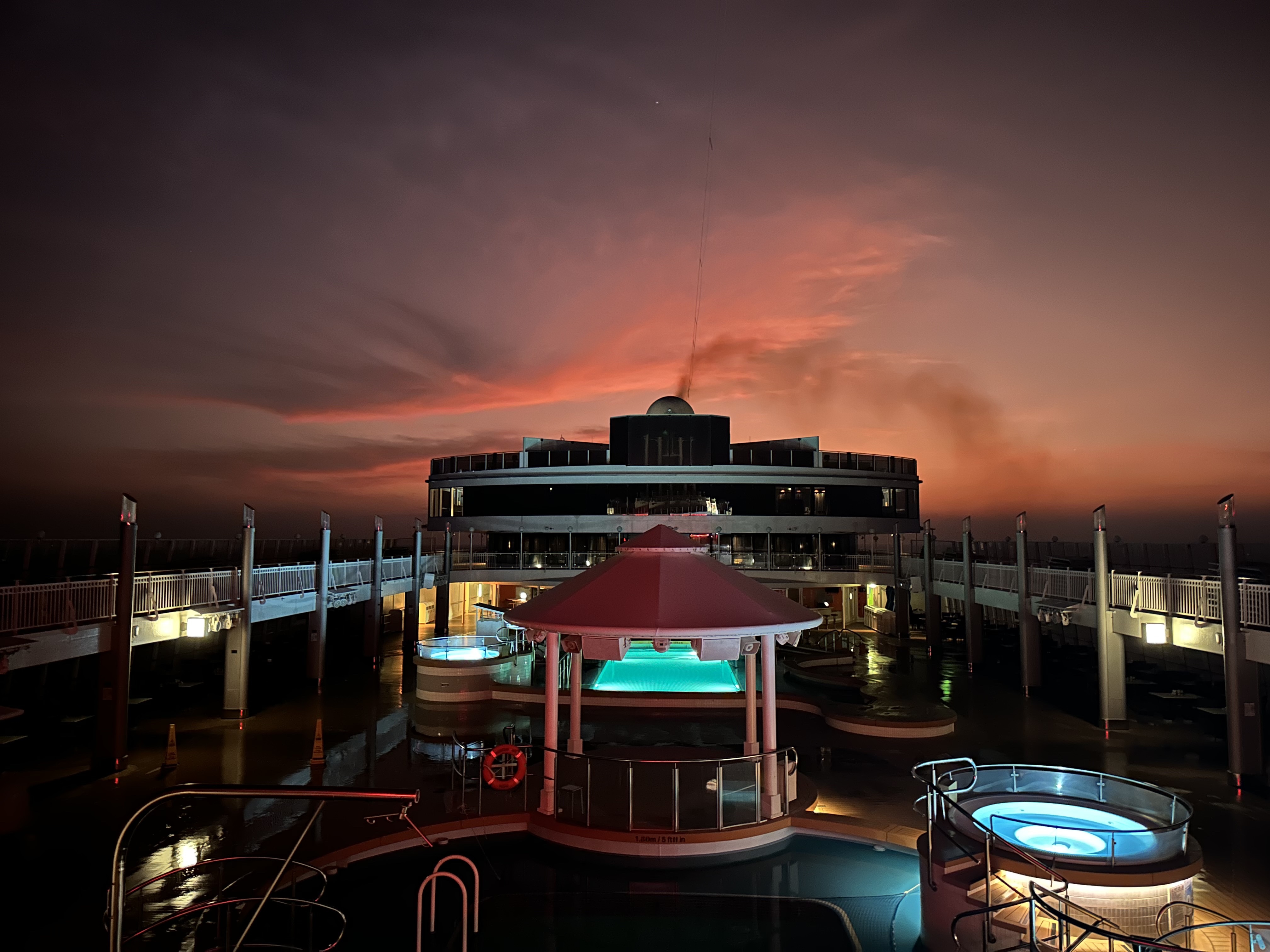 We now had four sea days heading south along the coast of Yemen before making a sharp right at the Horn of Africa (Somalia). Then heading northwest past Djibouti, Saudi Arabia, Eritrea, Sudan and Egypt towards Jordan. This is the high risk areas mentioned by the captain.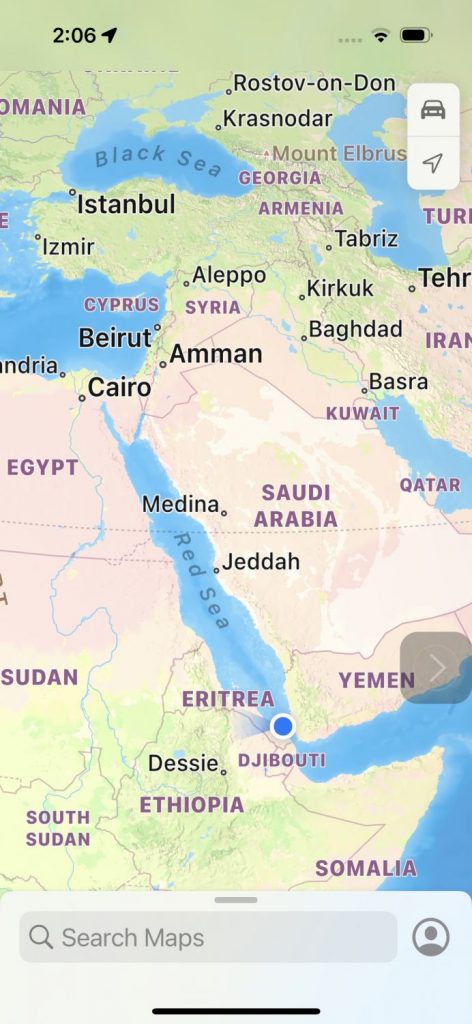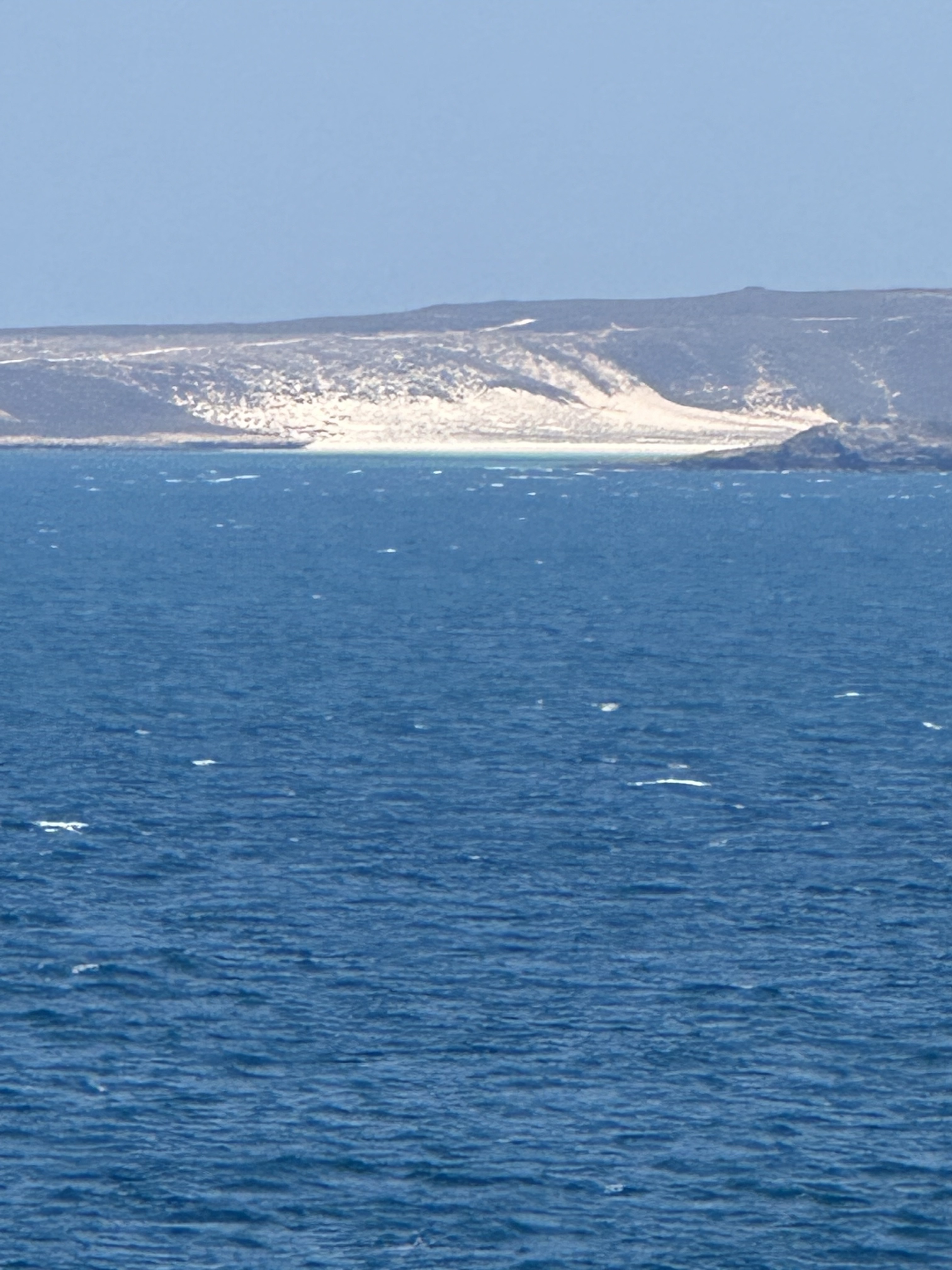 The previous day I'd met Dean in the elevator. He was singing a Jimmy Buffet song so we chatted. Dean was about my age and part of a four man team that boarded in Abu Dhabi to protect us from any pirates who might say "I'm the captain now".
These guys are ex-navy seals from California and employed by NCL. They try to blend in however Dean wasn't exactly discreet. I didn't even have to interrogate him. Then I met his team leader, Dave in the gym. All very heroic stuff. The day before, a British owned floating armoury had come alongside and delivered the guns. I suspect they can't bring them with them.
These measures were instigated after the 2009 incident portrayed in the 2013 movie, Captain Phillips, starring Tom Hanks when four Somali pirates boarded the Maersk Alabama and took the 23 crew members hostage. Three days later on April 12th, it didn't end well for the pirates – three killed, one captured. The pirates were aged between 15 and 18.
The movie was certainly good for business for retired military personnel. The last decade has seen a dramatic increase for their services.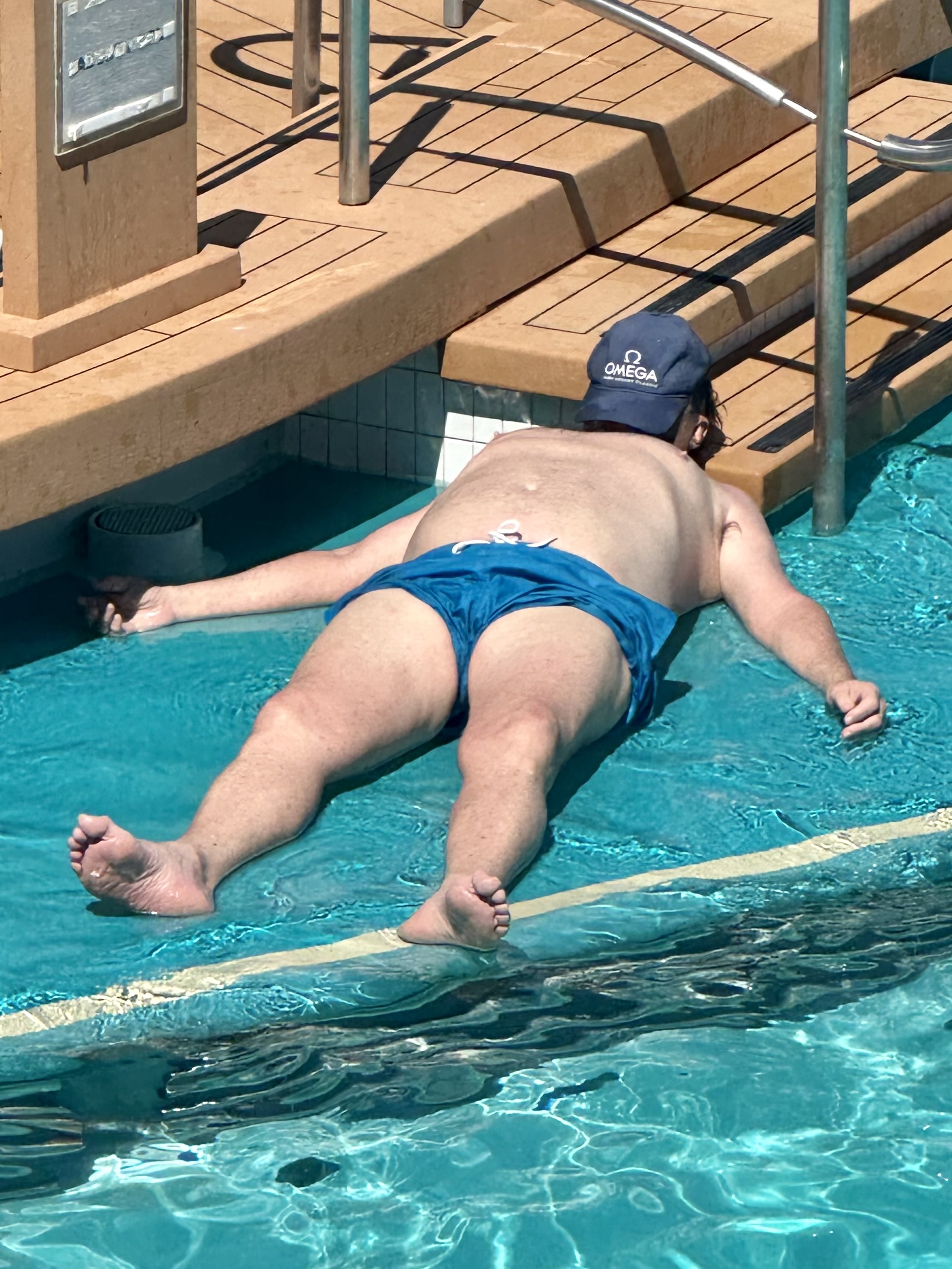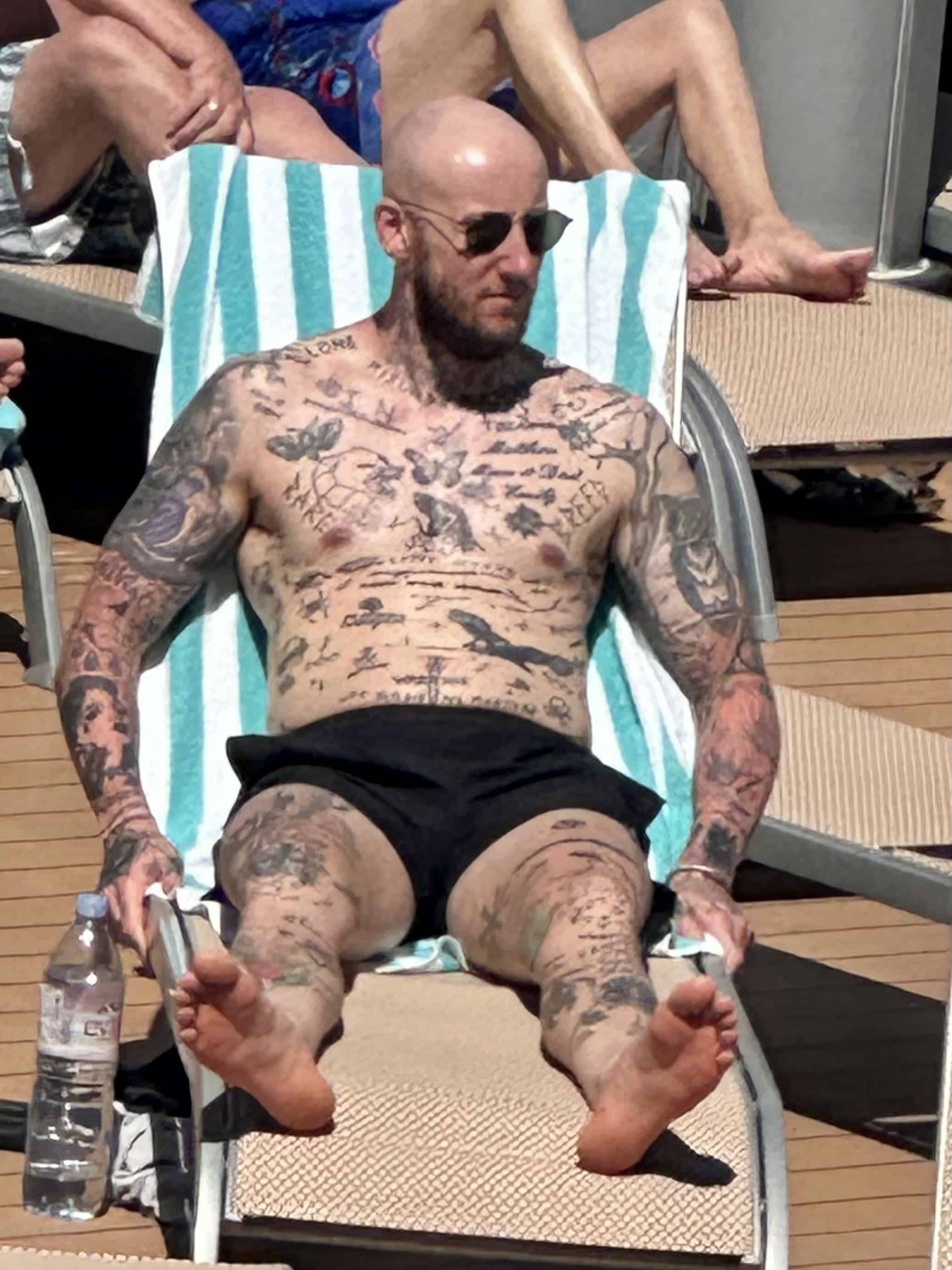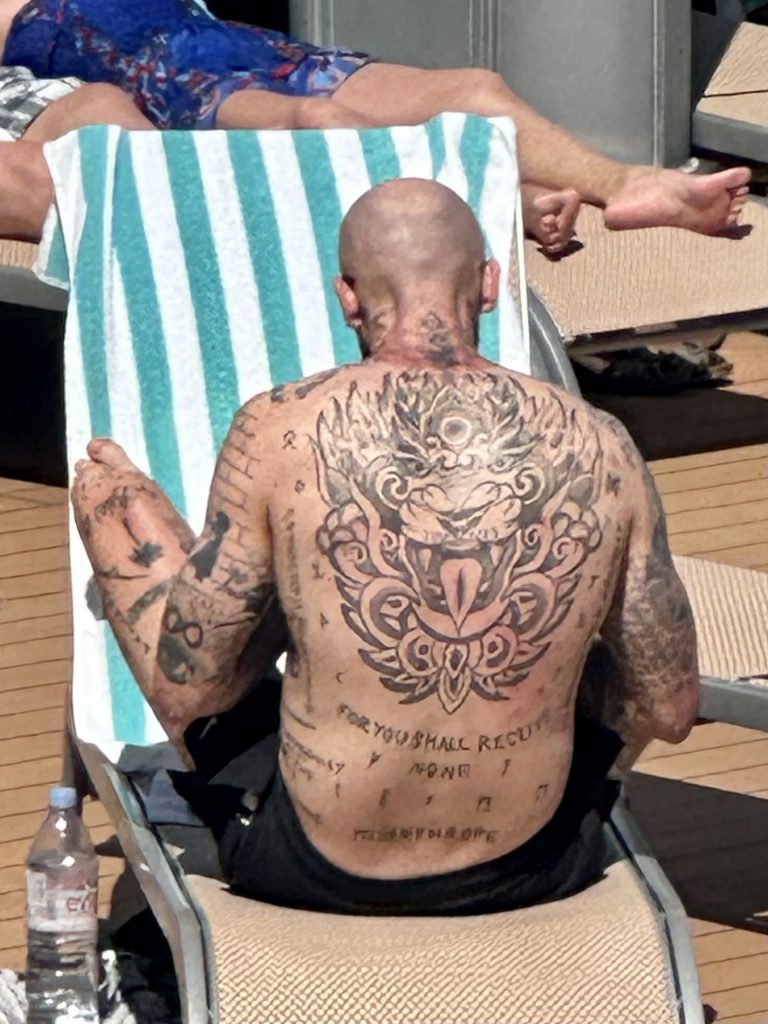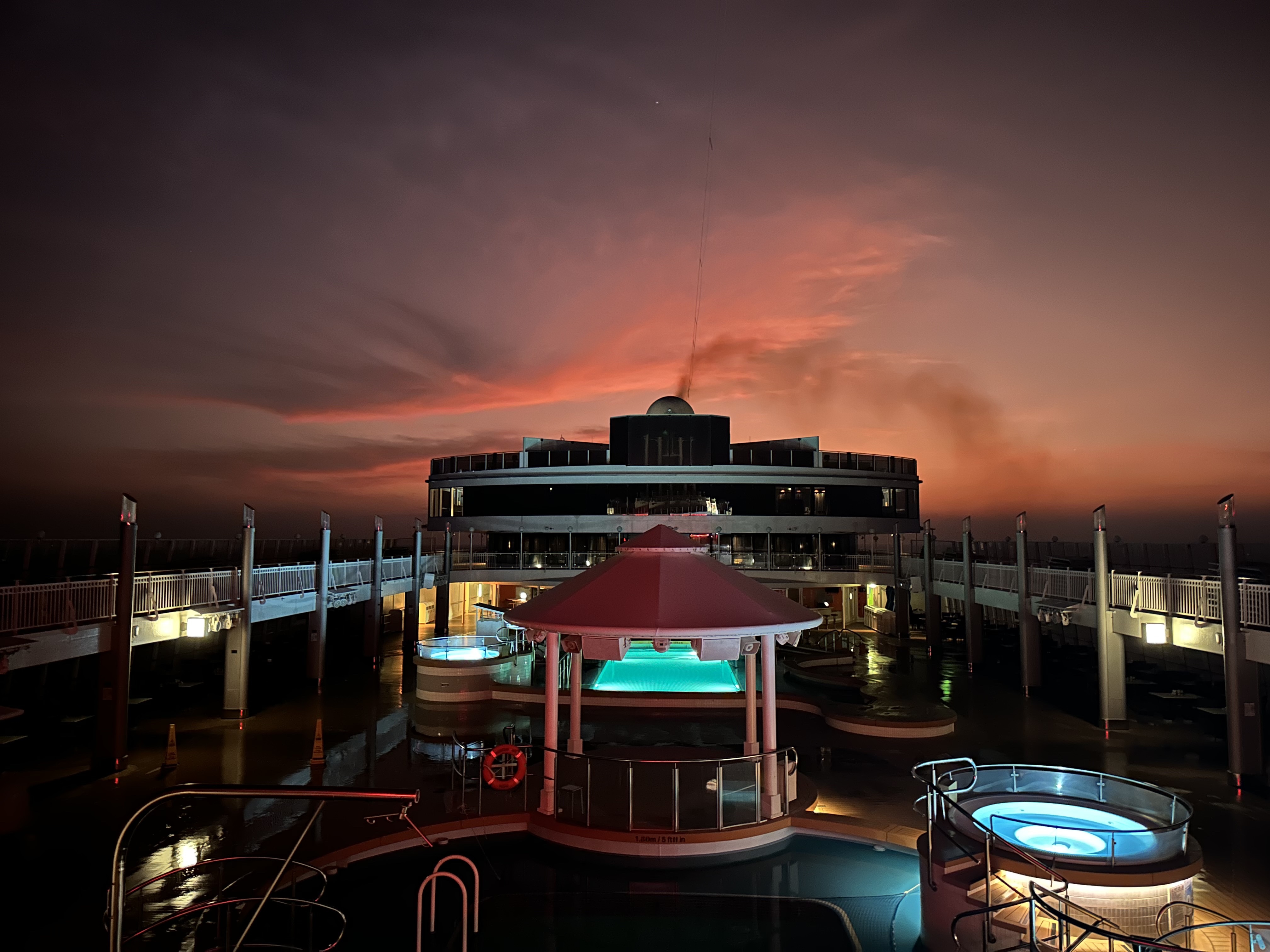 The weather has been superb for the whole trip. This is a region of the world with very few clouds. The various bodies of water have also been calm. The Captain said he hasn't seen it this smooth for years. We'd sailed the Persian Gulf, the Arabian Sea, the Gulf of Aden, and through the narrows to the Red Sea.
The four main nationalities onboard are American, British, Canadian and Australian. One Aussie chap asked me the other day, what part of Australia I was from. I need to work on my British accent it seems.
Zumba breaks out at the pool every morning. It's exhausting and I'm only watching. Other activities included fruit and vegetable carving which sounded interesting for a nano-second. Pre sunrise can be a tad windy on deck. One morning I decided to do my walking inside for fear of losing hair.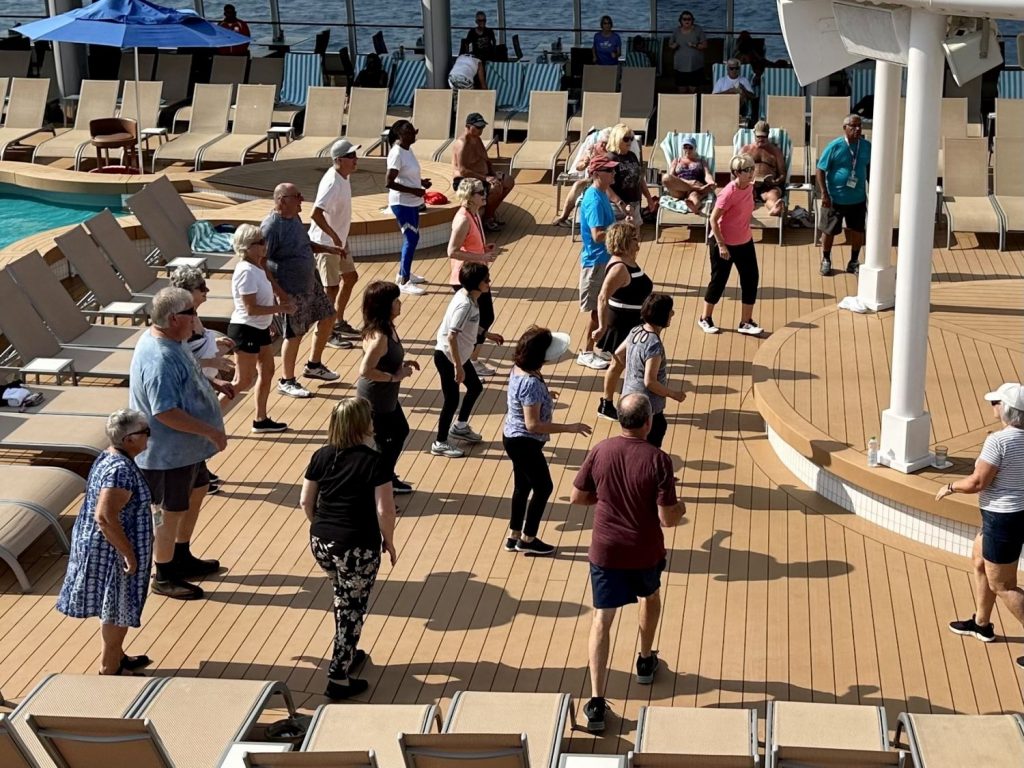 It's been a relaxing few days and there are a nice bunch of people at the Ultimate Texas Hold'em table in the evening. Joe and Cynthia are from Louisiana and are very sweet together. Two calm people who don't argue despite living and working together. Doug and Cary are from Phoenix and know all there is to know about getting casino perks. Jessie and Rick are business partners and are great fun. Looking forward to stepping on land. No more sea days after this.
Next stop Jordan.