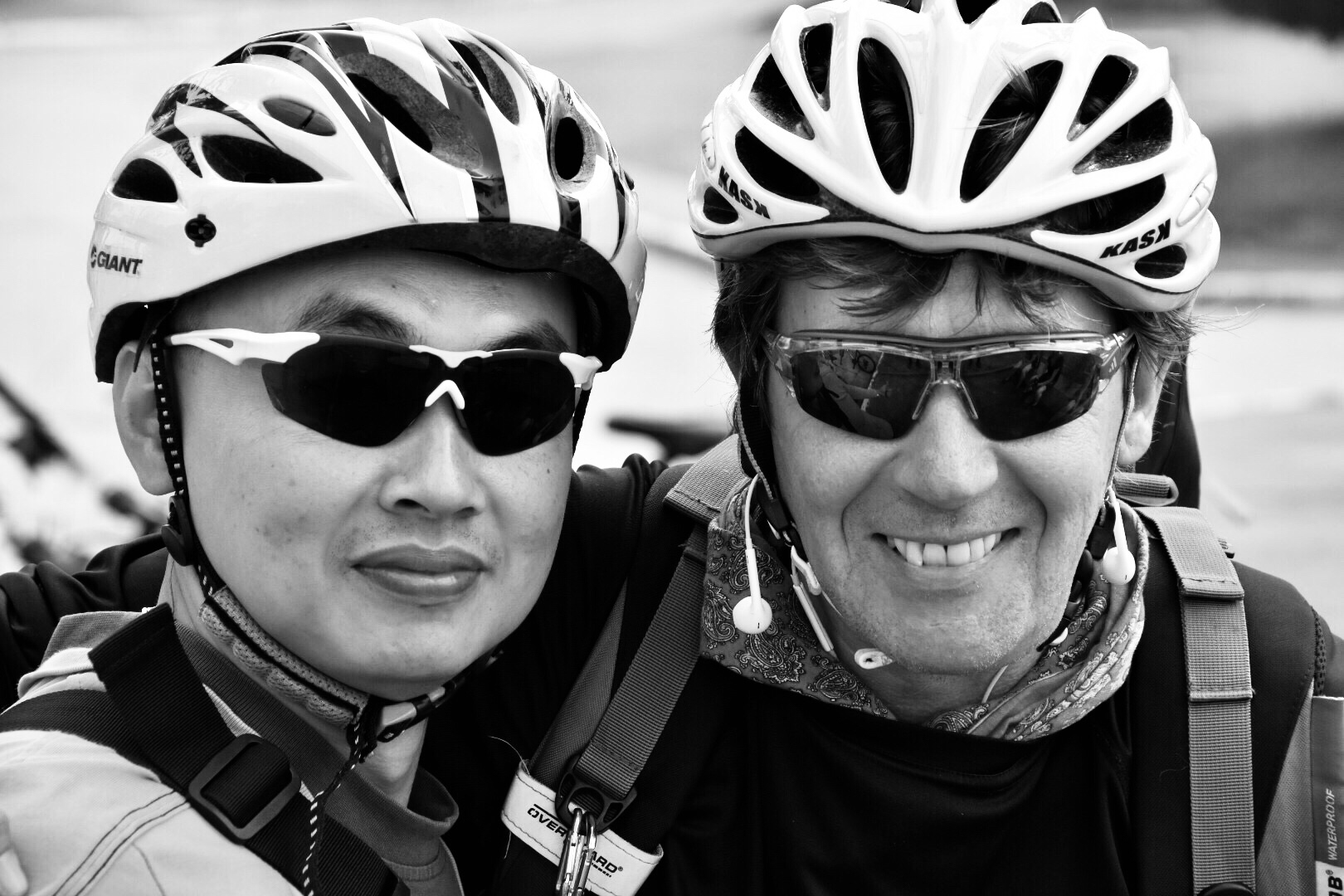 I mean I could have just gone direct with Vietnam Airlines but point-chasing Paddy isn't a member of SkyTeam (not to be confused with Team Sky or the Judean People's Front) and a cursory look at the airlines in that particular alliance makes me think I never will. Aeroflot?
The allocated BA plane had a fault which couldn't be fixed in time so we had to wait for another triple 7. We finally took off five and a half hours late which means only one thing: compensation (any delay over three hours).
I sat opposite Peter who was delightful. Born in Dover to English parents. He lives in Venice after retiring there six years ago aged 60. He had a long career working all over the world for the UN. His twin brother, who was an eminent Harley Street dentist, had just built a house in North Carolina. It turned out that Peter finished his education, after a long spell in Northern Ireland, at Langley Park. He asked if I'd heard of it. Peter is now an artist and spends a month each year in Bangkok for inspiration. At least that's what he told me 😉.
I'd missed my connection to Hanoi and the girl at the Vietnam Airlines desk said it would cost $165 for a new ticket unless I could get an email from BA saying it was their fault. I gave her that "I've got no idea how to do that" look so she rang them and did it all for me. Superb customer service and within an hour I had a ticket on the six thirty, gratis. I didn't even have to queue with the great unwashed to check my bag.
After a 90 minute flight I arrived in Hanoi which was about thirty minutes from the Intercontinental which will be my home for three nights. I decided not to stay at the allocated cycling hotel as is was only £25 a night. That told me everything I needed to know. It had taken 27 hours to get there with over twelve hours in airports which was rather dull. "What do you mean I have four more hours of free food and wine in luxurious surroundings with numerous TVs and every periodical you can imagine". I really do need better things to complain about. Anyway the plane movies made up for trauma I'd experienced. The Darkest Hour and Three Billboards so I was sufficiently Oscared.
I had a full day sightseeing on Saturday before meeting the other cyclists at 6pm. My main aim of the day was Hoa Lo Prison nicknamed the Hanoi Hilton. I walked most of the way before relenting and jumping on a bicycle taxi thing. My rider was clearly of pensionable age which made me feel slightly guilty but when we arrived he tried to fleece me so my sympathy quickly vanished. John McCain was the most famous inmate of the prison spending almost six years incarcerated and possibly enduring the harshest treatment of all the POWs because his father was a navy admiral which made him a target for both propaganda and torture.
Walking around Hanoi was quite magical. Perfect temperature, mopeds everywhere and a real hustle to the place. Everyone seemed to be busy doing something. Not like South Africa where idleness is a national pastime for a great many. It felt incredibly safe and people were friendly on the one hand but minded their own business on the other.
Hanoi is no different from other Asian cities when it comes to the concept of pavements. It's clear that a certain amount of effort has gone into creating a route for pedestrians but they end up a disaster. It's more like an assault course than a pavement.
I had lunch with Fiona from the previous cycling trip and at 6pm we met the rest of the group. 12 of us – five girls and seven guys. They seem like a good bunch but it's early days. In the evening I went out with the three buddies from the previous trip – Fiona, Jacqui and Raj and we had a splendid time.
Sunday was our first full day on the tour and we left early for the Ho Chi Minh mausoleum. He is without doubt the most famous person from Vietnam and prime minister/ president from 1945 until his death in 1969. It was a Sunday and half of Vietnam were already in the queue. Our guide Son, estimated it might take an hour to see Uncle Ho. All I can say is that Son may have gone to the Michael Fish school of forecasting. It was a torturous two and half hours in a line which seemed to snake everywhere. Just when we thought we were nearly there, we'd turn a corner and see hordes more people. It must have been well over a mile but when we joined it looked like a hundred or so metres. So was the mausoleum worth it? Well you get to see Ho in a glass coffin in a darkened room and he looks remarkably well for someone who died almost fifty years ago. Four statue-like white uniformed guards stood by the coffin. I say stood but they could easily have been dead too such was their stillness.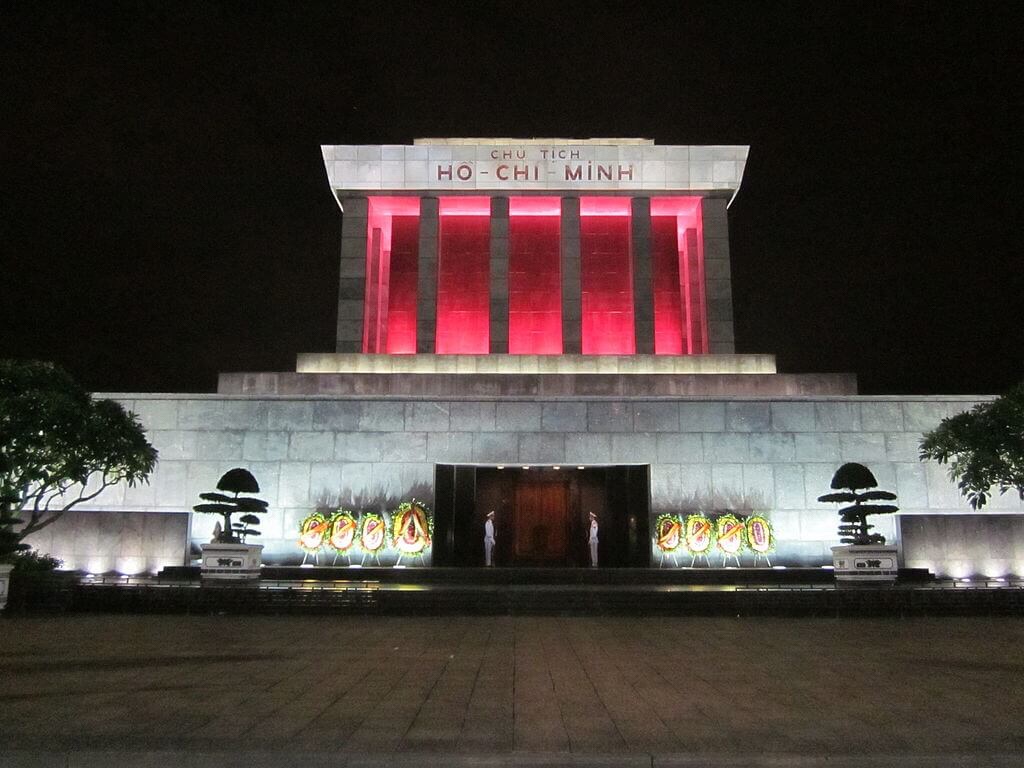 The rest of the grounds were enjoyable to walk around including his little bamboo house where he lived after shunning the rather grander presidential palace. A bit like Donald sleeping in a nice shed in the grounds of the White House. Ho was a communist after all, so living extravagantly wasn't his way. He married a Chinese woman called Zeng in 1926 and lived in China but it didn't last long and Ho fled China a year later. Interestingly, the Vietnamese do not acknowledge his marriage to her at all and regard him as never married and no children.
Southeast Asian cities are not known for their orderly, rule-abiding road users and Hanoi is no exception. Granted, there is far less driving on pavements than in Saigon but that's because the pavements in Hanoi are either missing, broken, full of parked scooters or trees or with old women squatting over a cooking pot. Another roadside visual wonderment is the local restaurant with dozens of people sitting on infeasibly small plastic stools eating from equally small plastic tables. I've not enquired but I suspect roadside restaurants are cheap.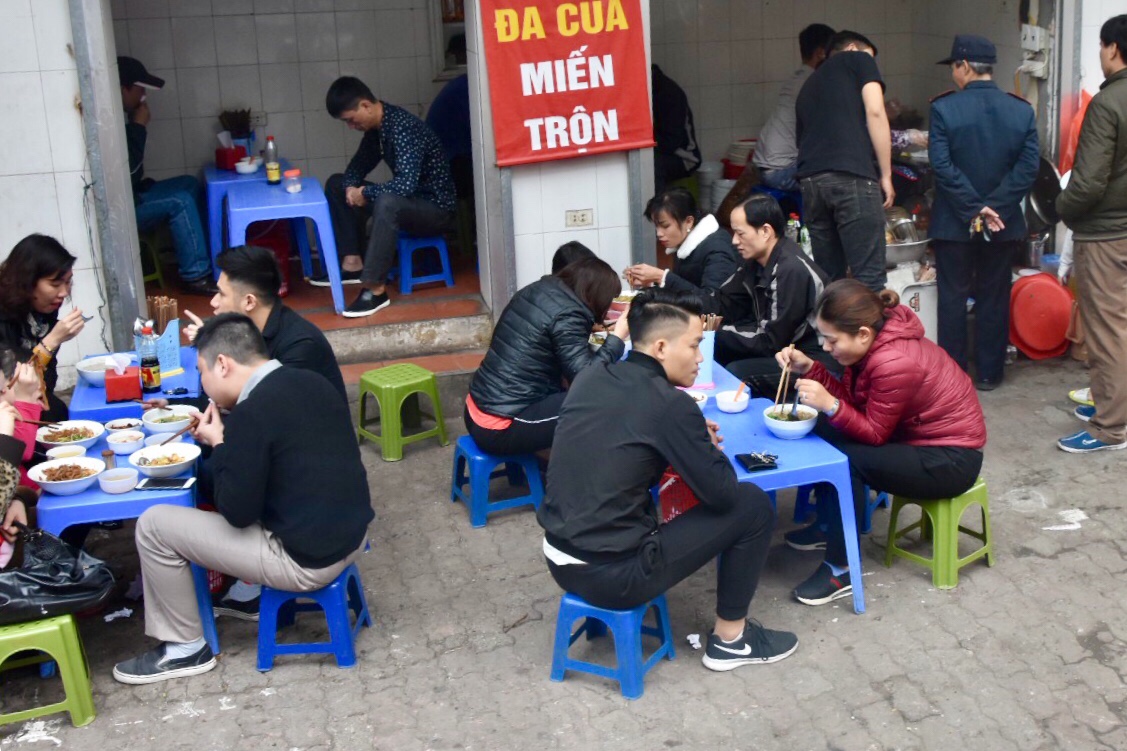 After the excitement of seeing a dead communist revolutionary we met our bikes for the first time and went for a 20k cycle around the lake hugging the shoreline road as much as possible. By some act of mercy none of us were killed or suffered any bodily injury. A good ride and I was pleased with my new mountain biking shorts and the reduced dampness. Overshare?
I repaired to my plush hotel to immerse myself in the startling amenities for a last evening (before slumming it) which include "pillow selection" no less. If I don't like the ones in the room I have a further ten pillow types to choose from including number 5 which is described as a Rattan Hollow Pillow made of bamboo which is good for headaches and meditation. This is definitely one up from tandem toilet roll holders.