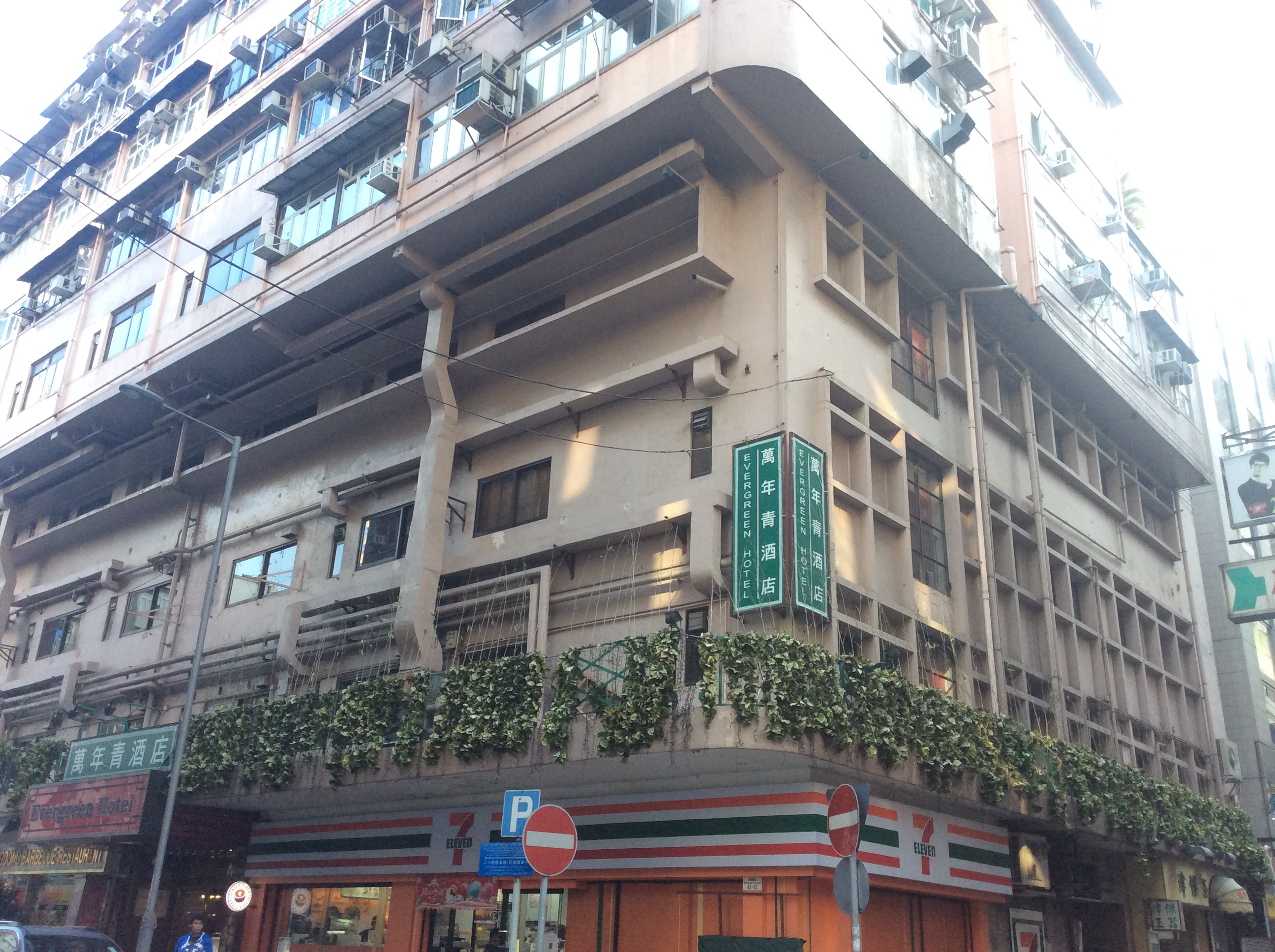 On Thursday morning I flew from Brisbane to Hong Kong and something told me it would be a good idea to get to the airport over 4 hours before departure. Whatever that "something" was needs a good talking to. I couldn't even get into a lounge…
I'd been scared into buying an extra 5kg of luggage allowance and now for the moment of truth. Drum roll…I was only 3kg over and at the airport, yes it is more expensive but they charge per kilo not in 5kg chunks so I would have been better off not buying the extra 5kg. It's a deal where Qantas cannot lose.
The flight was fine despite being in economy. I sat next to a nice young chap from China and we got along just swell. I was taken with how old the flight attendants were – especially the men…
I'm staying at the W and a few days before arrival they emailed me with an offer to pick me up from the airport in their Tesla electric car. Despite the cost I accepted and it was fabulous. 0-60 in about 3 seconds and quiet as anything. 400km on a single charge and it takes 90 minutes to charge.
When we arrived I was greeted by a young Chinese girl who was a Guest Experience Rep and there was no need to check in. She took me up to the room and described everything to me – it was seamless.
Now you know you're staying somewhere nice when there's a phone above the toilet roll holder in the bathroom. Always in that same handy spot. Whenever you can communicate with the outside world from the toilet it tells you something about the quality of the hotel. Now I've always understood the need for toilet roll but a phone has always left me a little curious. I wonder where the very first "bog phone" was installed. It's obviously a "luxury item" because you don't get them in Best Westerns or perhaps people who stay at Best Westerns have no need for a phone whilst sitting. Thus far I've had no need for one which makes me feel that I'm either missing out or I should be staying at a Best Western.
On Friday morning I popped up to the rooftop pool to take a look and the views were marvellous on the 76th floor.
I don't think the good people of Hong Kong realise that 17 degrees and sunny is flip flops and shorts back in the UK. In fact in some quarters it may even be considered sunbathing weather. Fleeces, hoods, puffer jackets, scarves, boots, gloves – they were all dressing for an Arctic expedition. All that was missing were husky dogs.
I strolled around for a couple of hours taking in the smells and then went back to the roof for some final sun. No one else there.
Both evenings I met up with Sean and Eden who will be there on Christmas Eve. It was great to catch up with them again. They've been very hospitable during my two trips to HK which was most welcome.
I'm at the airport now and despite increasing my carry on weight and throwing a few more items away I was still 30kg with a limit of 25kg. I offered to remove some items but she just waved my offer away and said it was ok. The website suggested 60 USD per kilo so I was lucky. It made up for the Qantas payment.
I'm looking forward to coming home. It feels like I've been away for months. Thank you all for reading the blogs. It's made me feel connected to friends and family back home and your comments have been very kind. Well, most of them.
A slight amendment to the last email. I've been reminded by a couple of friends that electric blue cycling shorts weren't EVER an acceptable look. Apologies for any historical distortion of the fashion trends of the 1980's.