New England & Canada cruise
Only a month late! We joined the ship a day late in Portland, Maine as opposed to Boston. There were 10 others boarding in Portland so we didn't feel too unusual.
Once onboard the Holland America Zaandam, we had the opportunity to look around Portland again – one of Dianna's favourite cities.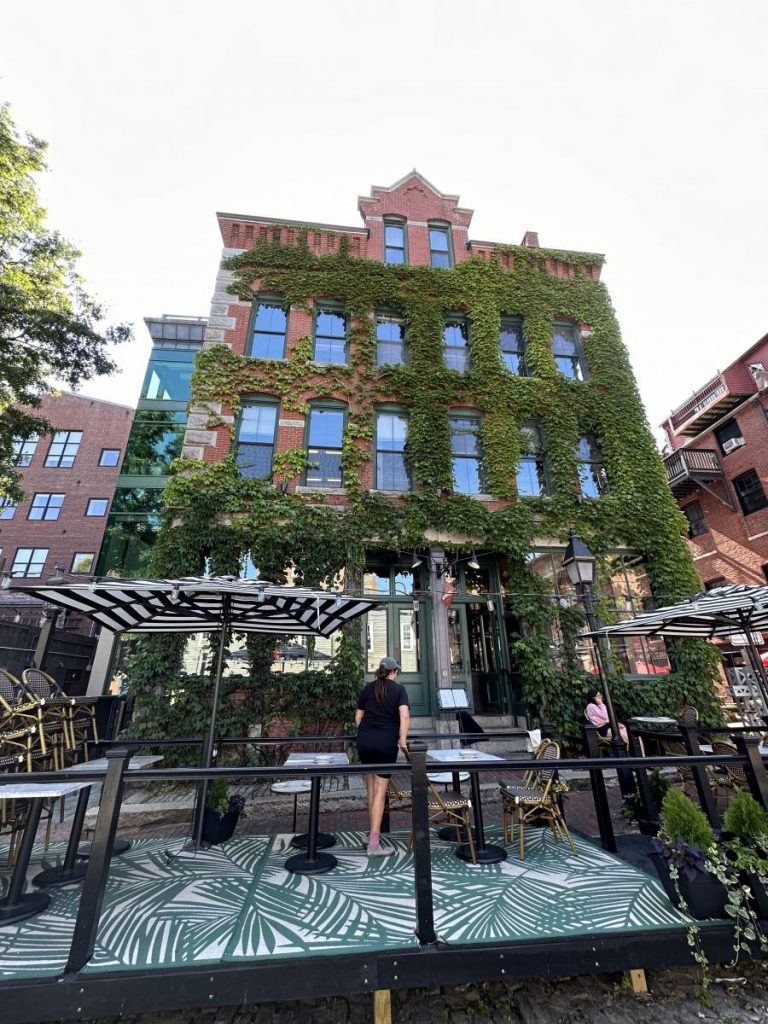 Thankfully they had an ultimate Texas hold 'em table in the casino as I was keen to show Dianna the benefits of playing poker, i.e, your money can last a lot longer than the slots.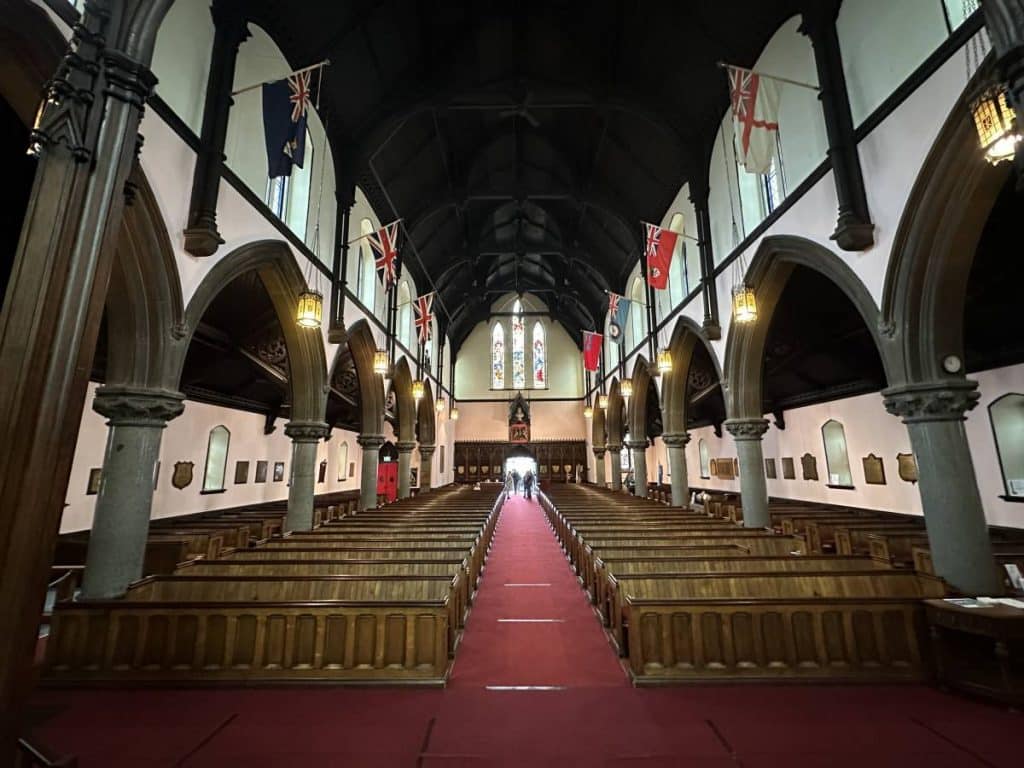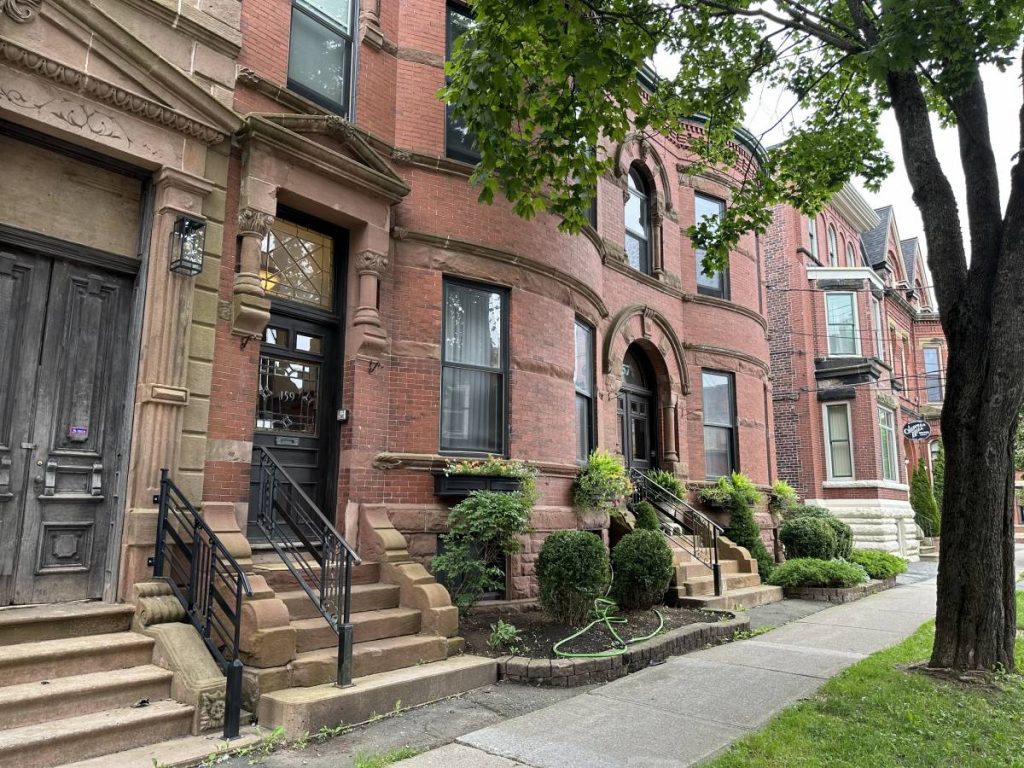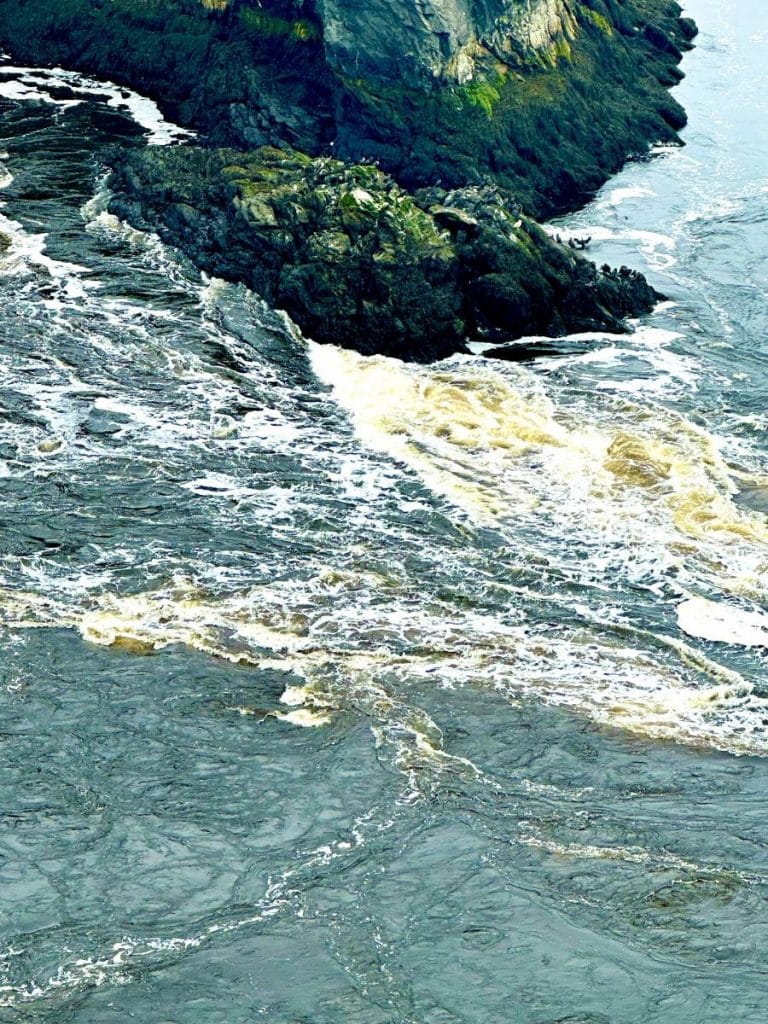 Our first port of call was Saint John in New Brunswick. The weather was decidedly cool but we managed to trot round the city for a good few hours. We found a church where a chap was playing with his organ. We then headed to something called the reversing falls which is a big deal here in New Brunswick. There was certainly some interesting tidal movement. St John lies on the Bay of Fundy which has the largest tidal movement in the world – 38ft.
Next up was Halifax in Nova Scotia. We booked on a ship tour which was quite lucky because it was raining all day. We went to a place called Peggys Cove that on a normal day looks very pleasant. See photo below. But on the day we got there it looked like this. See next photo.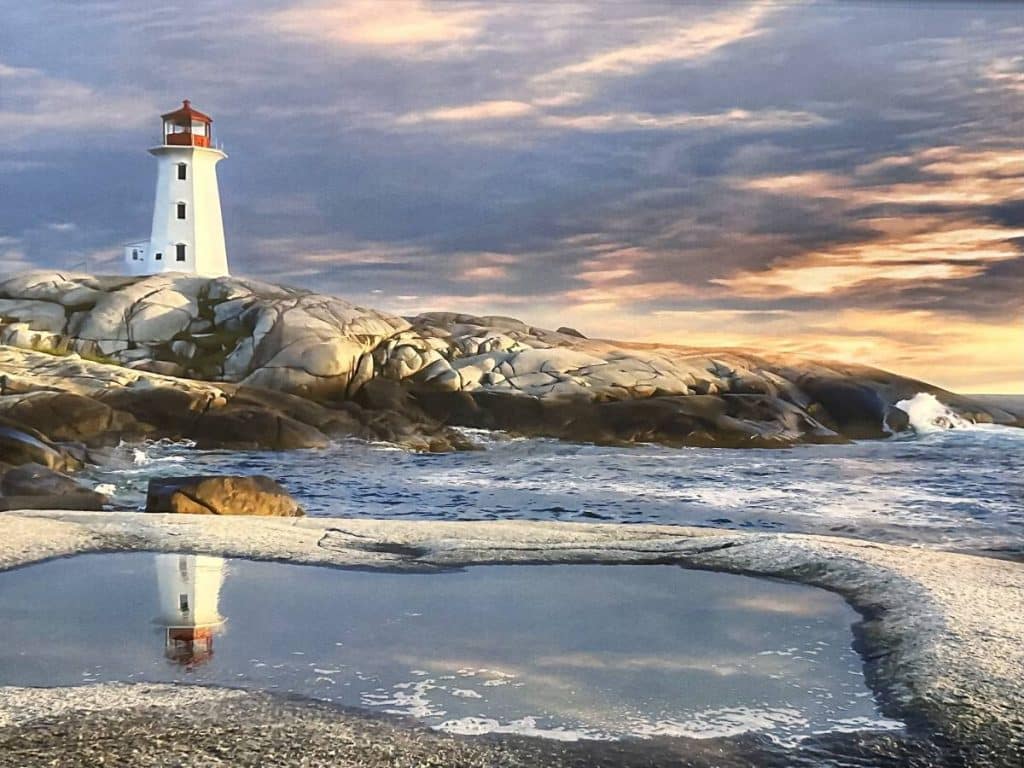 On the return journey we stopped at the graveyard where 121 of the titanic victims are buried. I found one grave of J.W. Marriott who was apparently a British businessman. I also saw one with J. Dawson – Leonardo DiCaprio played Jack Dawson in the movie Titanic. It was a very moving (and wet) experience.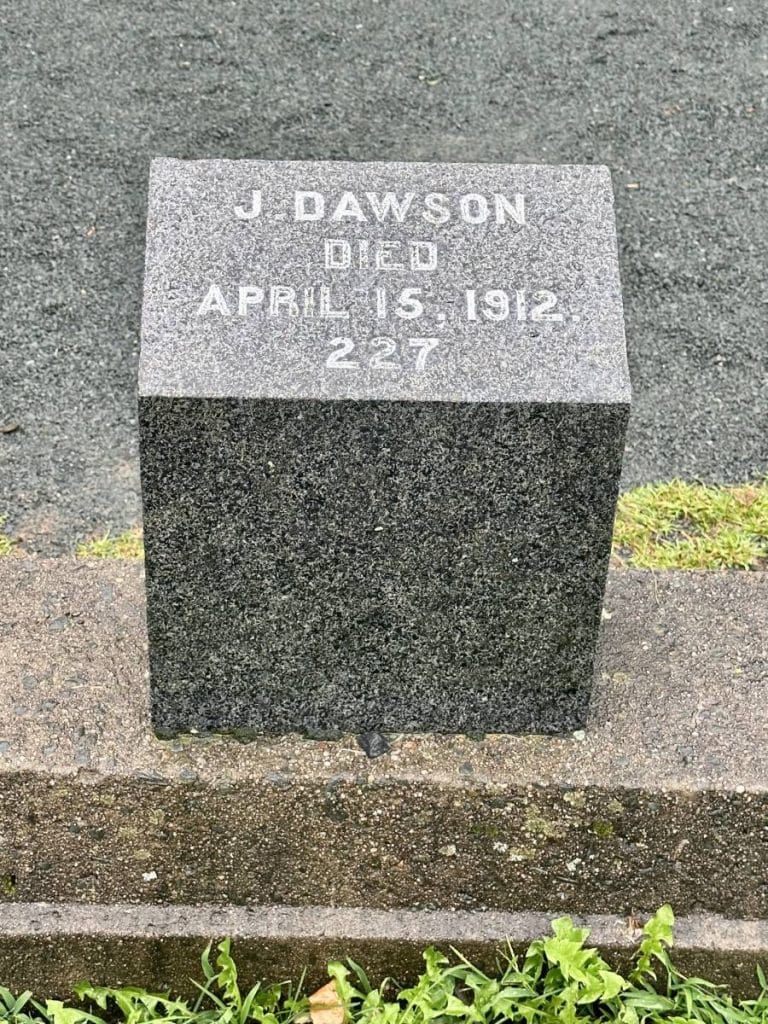 After a sea day the next stop was Charlottetown which is the capital of Prince Edward Island or P.E.I. as it's known. It's the smallest of the Canadian provinces and famous for the book by Lucy Montgomery, Anne of Green Gables.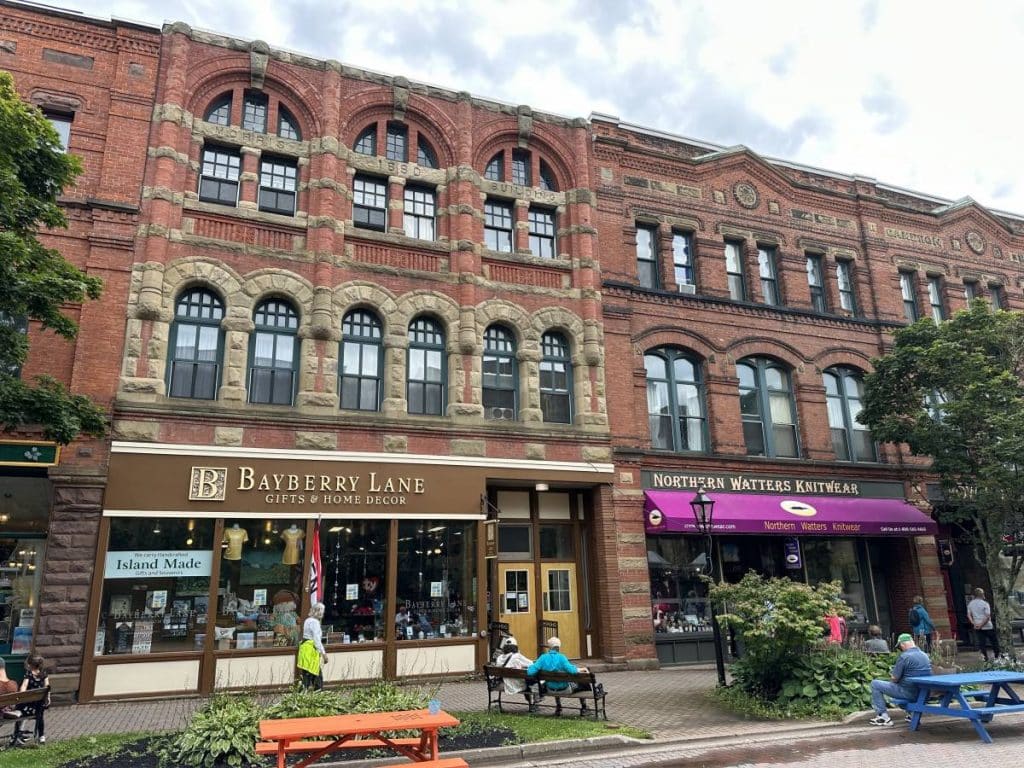 Again we were booked on a ship tour and once again the weather was shit. We visited the Green Gables house and also were treated to a lobster lunch. That's what you get for a trip costing $190 each. Having said that we did get most of it free as an onboard perk.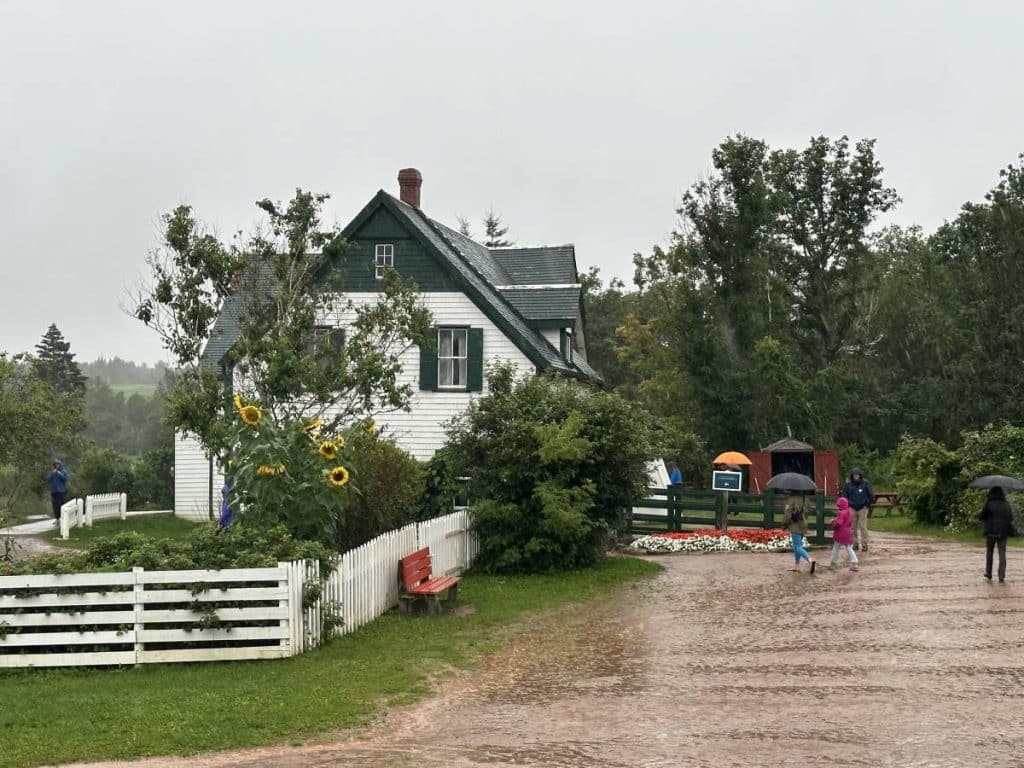 After leaving Prince Edward island we went under the 8 mile Confederation Bridge which connects New Brunswick to Prince Edward Island. Residents weren't too sure about whether they wanted a bridge connecting them to the rest of Canada, but they voted 59% in favour, so the bridge was built. It opened in 1997 and the contractor with receive $42 per year for 35 years. The cost to motorists is $50.25 (rather accurate) but they only pay to leave PEI. It's free on the way over.
Prince Edward Island suffered badly from Hurricane Fiona last year where 40% of the forests were wiped out.
We had a sea day on the way to the Saint Lawrence river.
After another sea day we headed down the Saint Lawrence River and up a fjord to the Québec city of Saguenay. We had nothing planned and after a quick ride on electric bikes (mine didn't work) we went on a hike to see rapids and waterfalls. It was a wonderful hike through nature.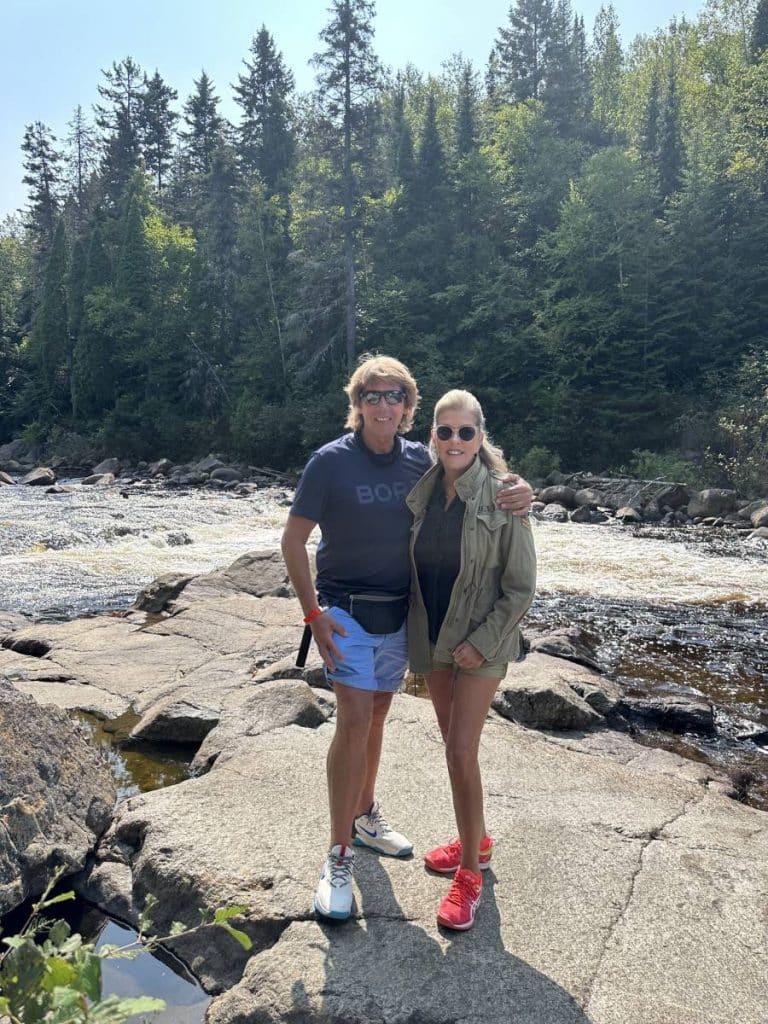 The sail away was quite splendid with trees and rolling hills on both sides, as we headed back to the Back Saint Lawrence.
The penultimate stop was Québec City which was probably the highlight of the whole trip. The old town is simply magical I've probably ranks in my top 10 cities. The Notre Dame basilica was very nice indeed. We spent hours walking around the city including the famous Château Frontenac. I was also persuaded to do the hop-on hop-off bus which wasn't overly exciting. Every time the bus stopped it took an age to offload/ load passengers. And it reminded of my next book – Shit Photos Taken From Moving Vehicles.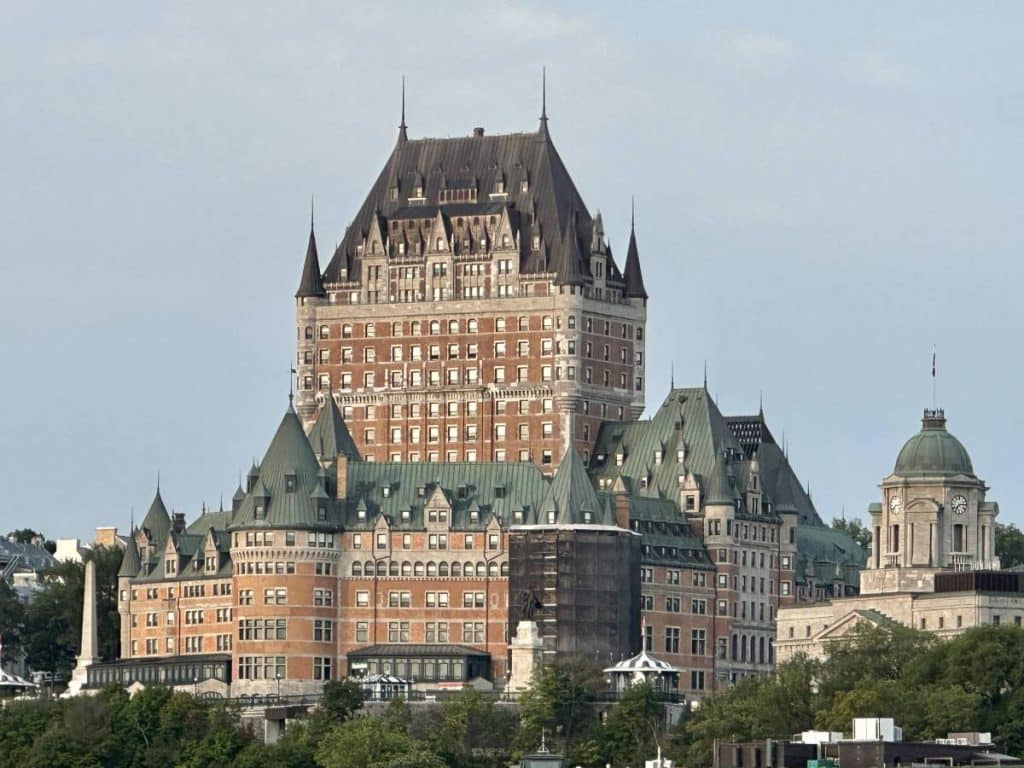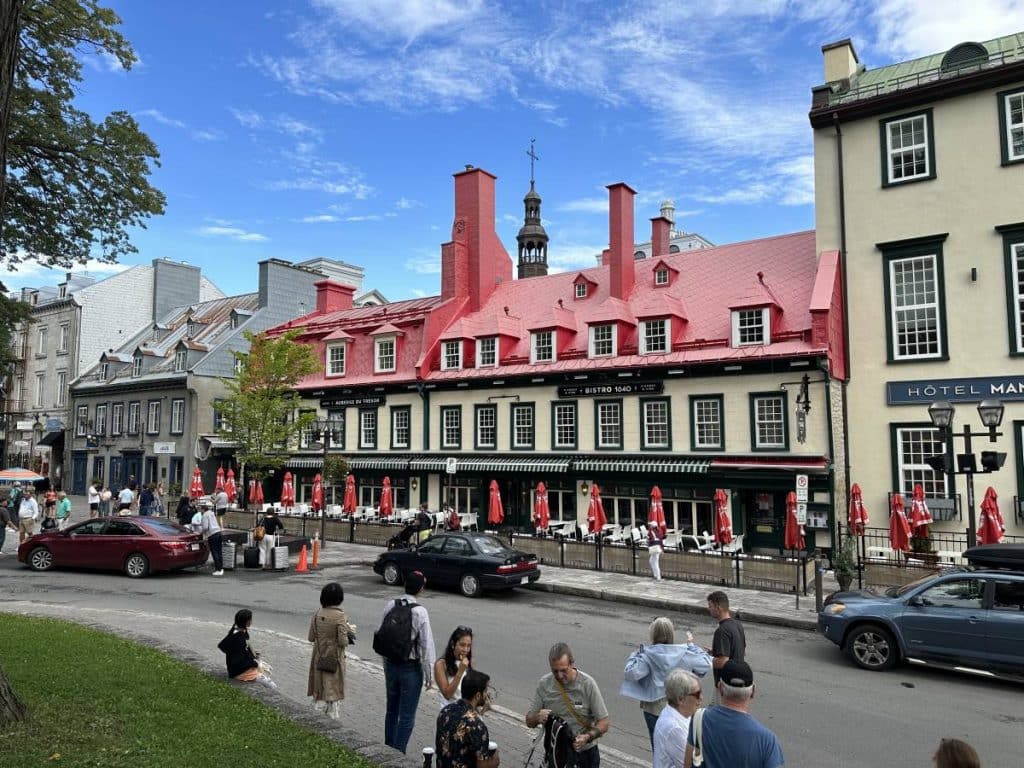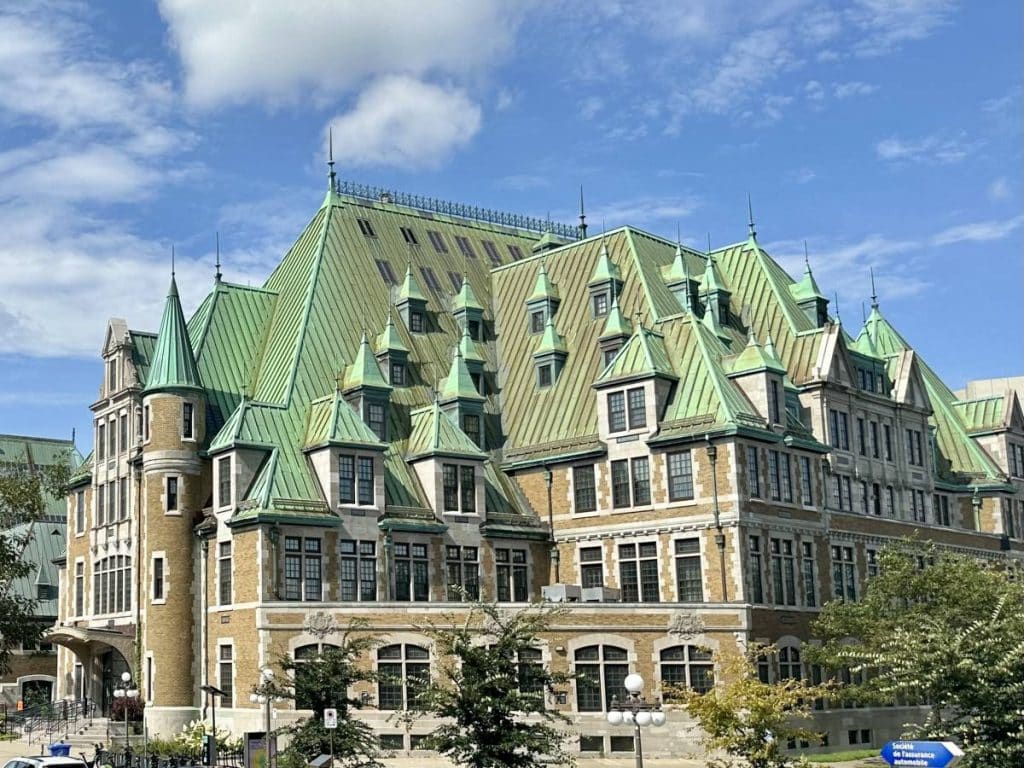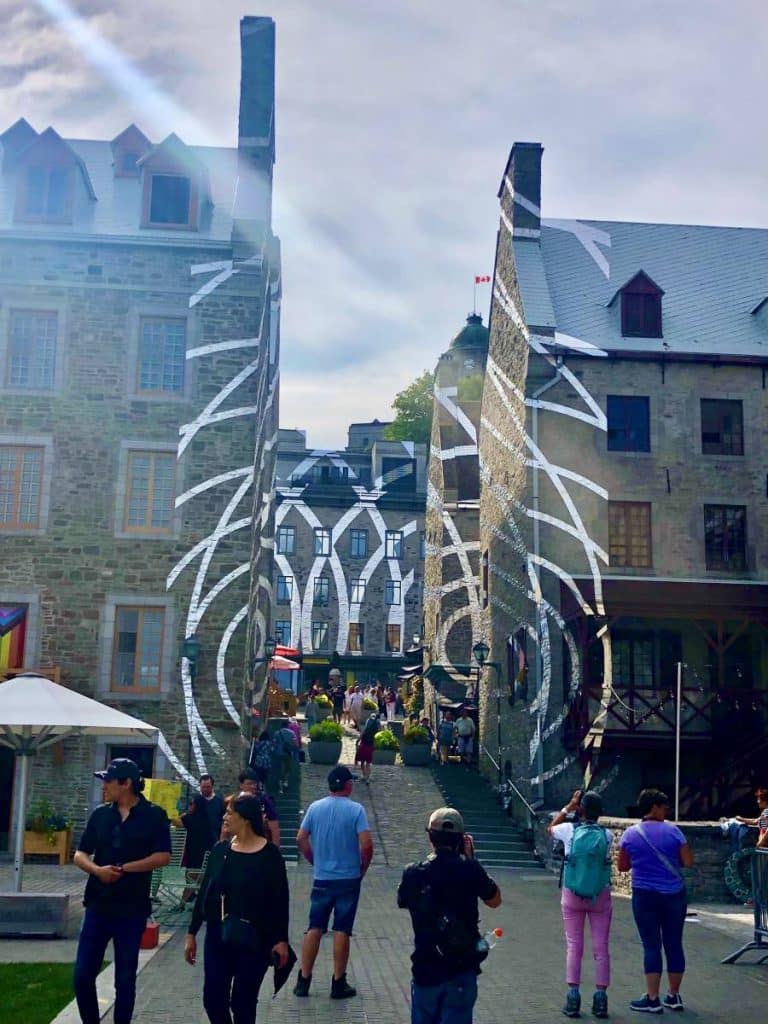 The sail away was rather different. Adjacent to the dock was a concert venue and they were rehearsing a tribute concert for Celine Dion who has been afflicted with stiff body syndrome. As we left they sang "My Heart Will,Go On" – the theme from Titanic.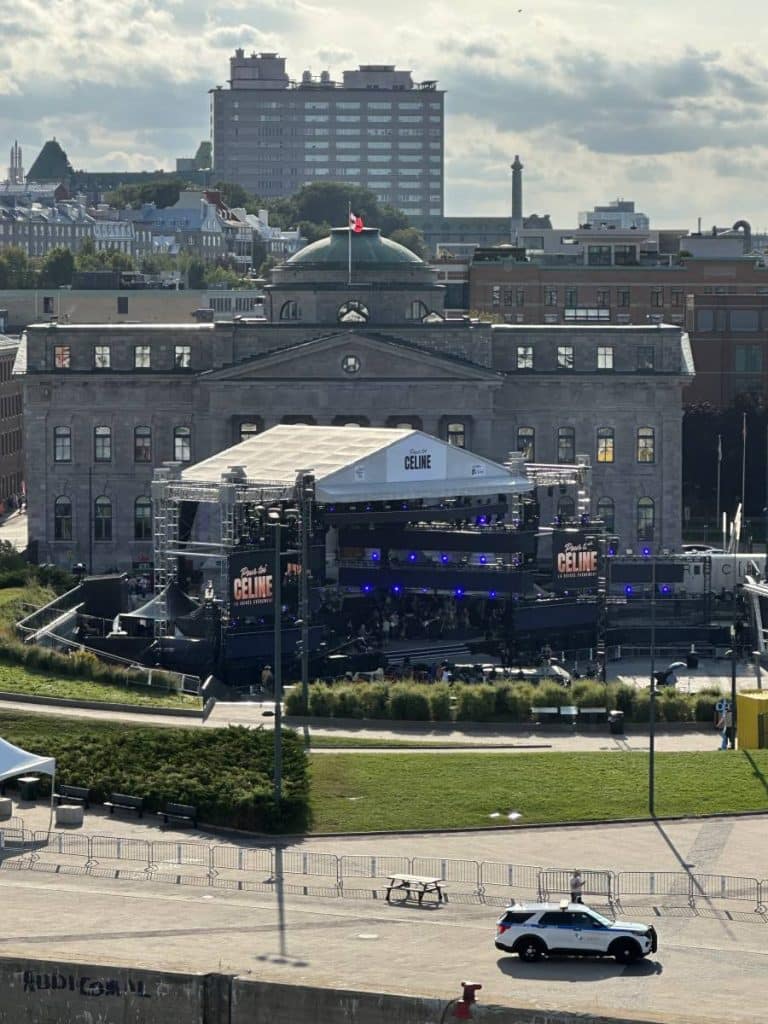 The final stop was Montréal where passengers were disembarking. We managed to get off last and store bags at the cruise port. Our flight wasn't until the evening and we had a new city to explore.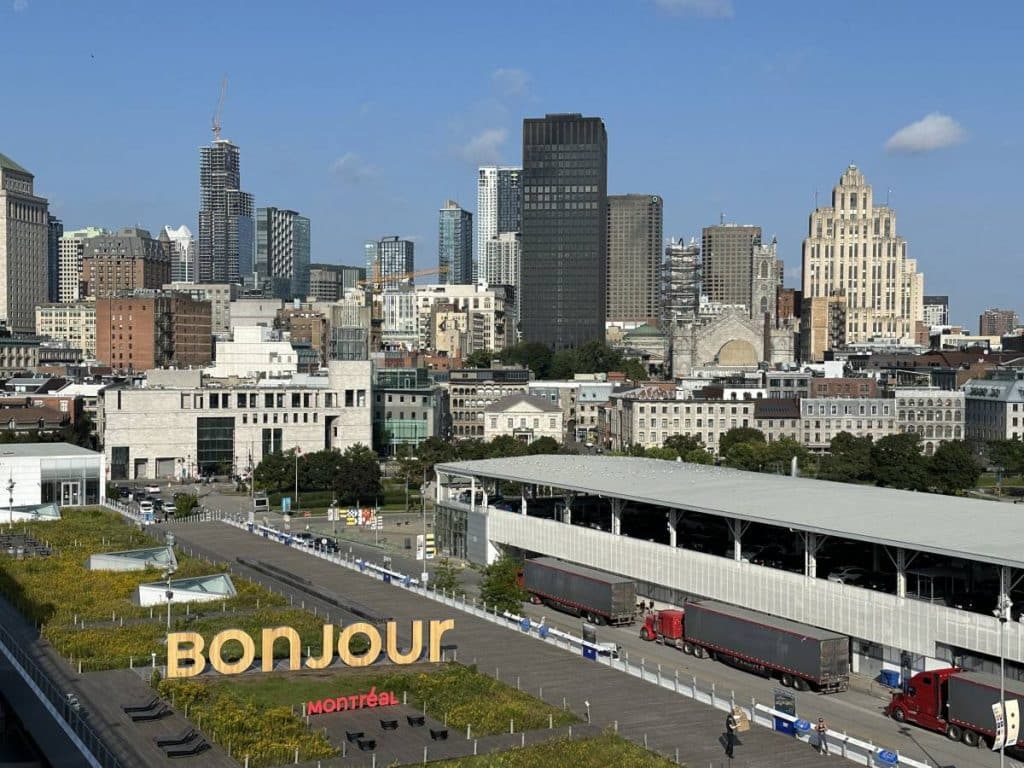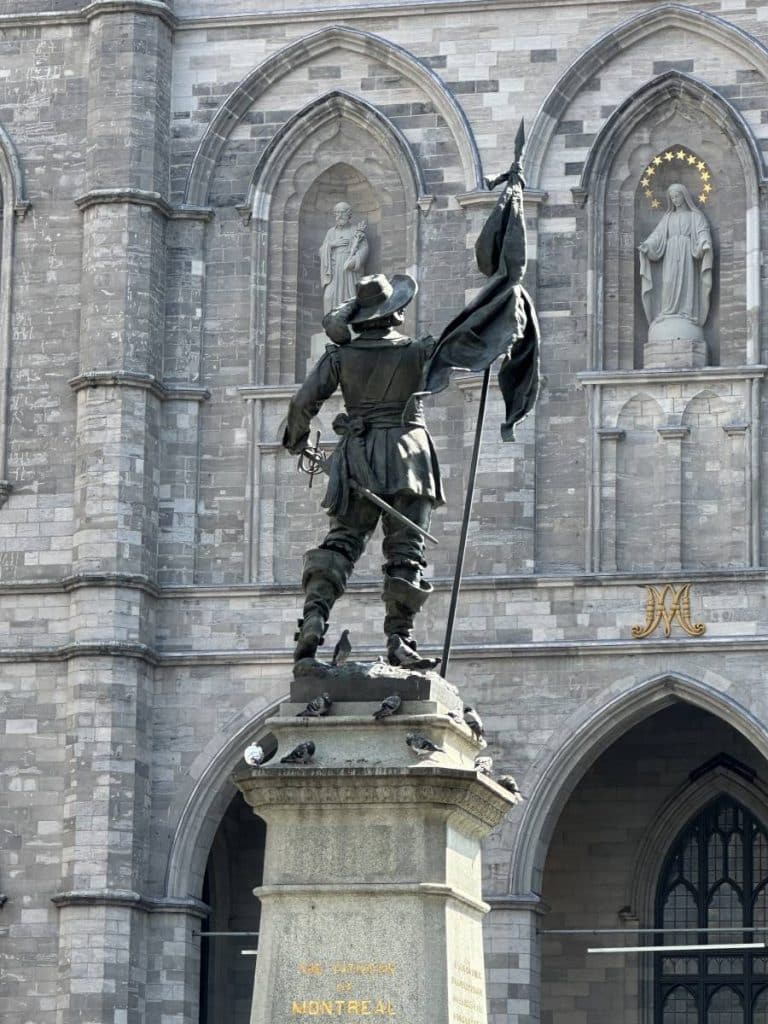 It was almost as lovely as Quebec City and the highlight of Montréal, indeed the highlight of the whole trip was the Notre Dame basilica in Montréal. Same name as the one in QC, but this time we had to pay to get it. You know you're in for a treat when a church charges entry. C$14 each and it was magnificent. One of the best churches I've ever seen.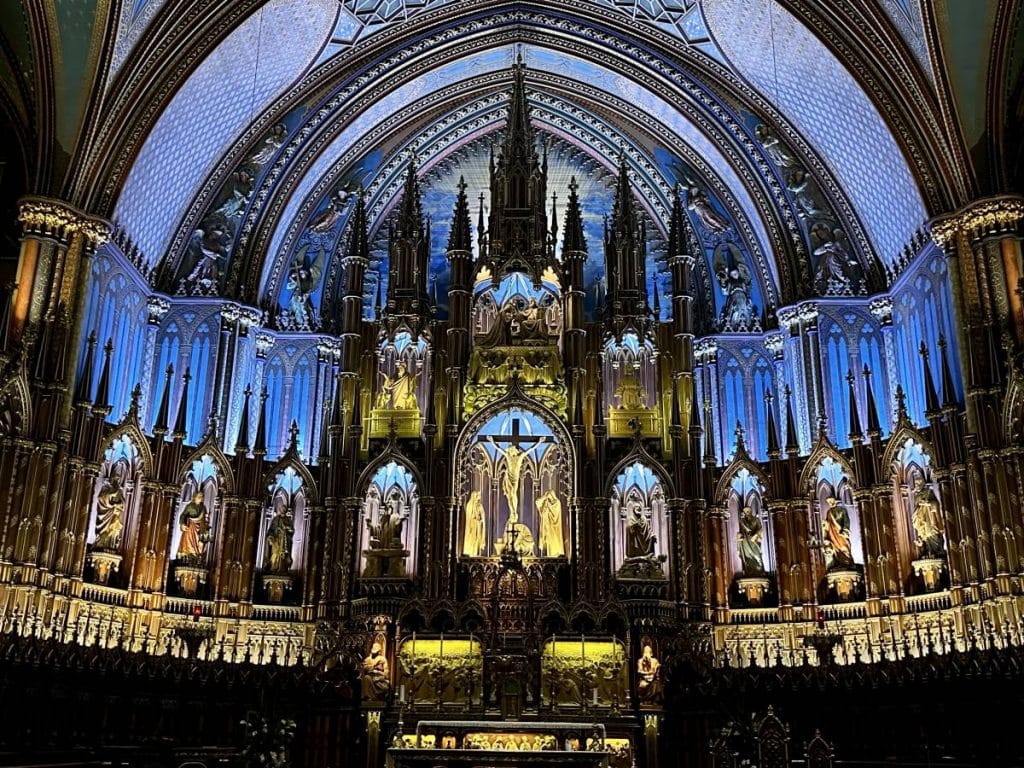 A great trip covering five Canadian provinces. I'll happily return to Canada, especially Quebec and Montréal. We were both pleasantly surprised how nice and friendly Canadian people are. Nearly all of them.