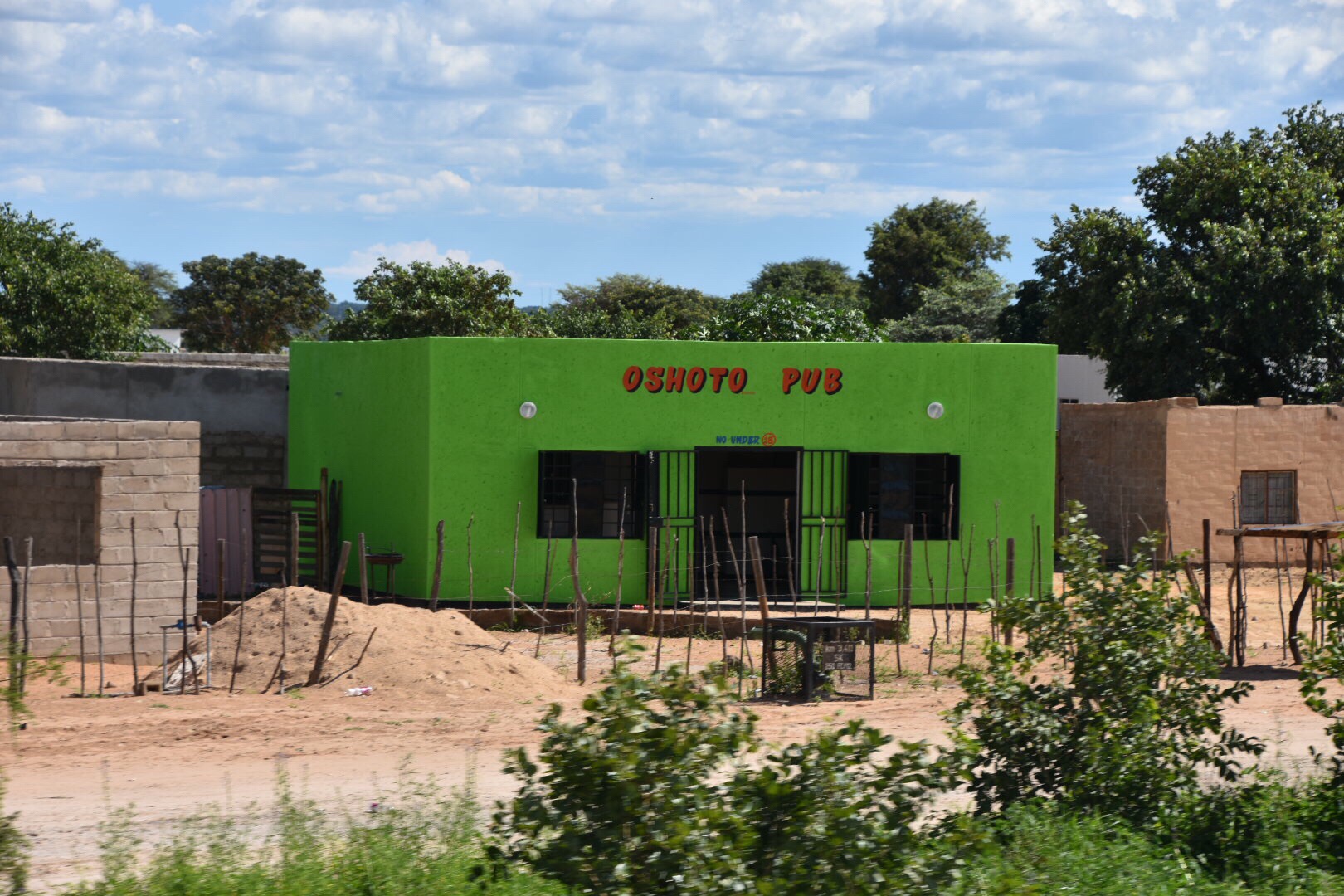 The Caprivi Strip to Botswana
We left Etosha on Thursday and I have to say it didn't live up to its billing. The animals really do need to step things up. The lions need to do more chasing, the elephants could show up at the water holes and some reproductive action wouldn't go unappreciated.
It was a long driving day ending up in Rundu which is at the beginning of the Caprivi Strip but along the way we were going to see something quite amazing. More than amazing really. Out of this world may be a better description. The Hoba Meteorite is the largest meteorite in the world. It fell to earth some 80,000 years ago and weighs 66 tons. Measuring around 9ft square and three feet thick it's made of 82% iron and 16% nickel as well as some other metals. It was discovered by a farmer in 1920 when his plough hit an object in the ground. It was 3 quid entrance fee and the attraction was unassuming to say the least. It's a National Heritage Site – not made WHS yet.
Now if the Americans had this thing on their soil it would spawn a whole industry. Hotels, shopping malls, perhaps an airport, flushing toilets. The works. I mean this thing is significant. Had any of you heard of it? We only got to know about it because one of our group, Fergus, is a geologist so he lobbied for it. It wasn't on the itinerary you see and veering from the schedule is like straying from the path in American Werewolf in London. The truck is monitored by satellite and any alterations to the plan need the okay from the tour companies as well as Mr del Monte. T'was marvellous and now I know what a highly aroused geologist looks like.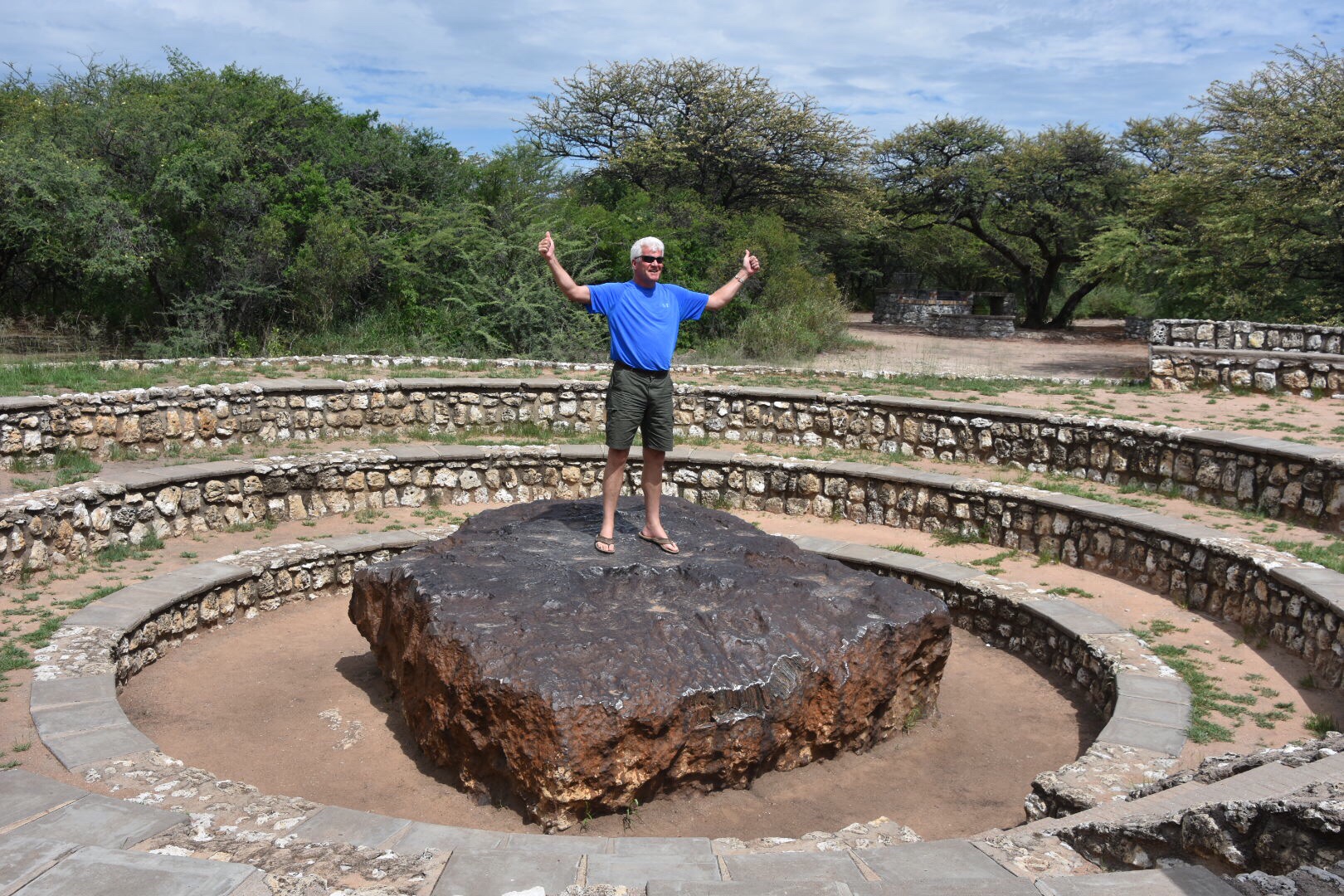 The last 50 or so kilometres toward Rundu were on a perfectly straight road with pockets of fenced off straw huts and corrugated steel shacks all along the roadside on both sides. They went on for the entire journey into Rundu and the poverty was quite alarming. Every so often there'd be a group carrying water containers back from a standpipe.
We reached our camp and we were right beside the Kavango River which separates Namibia from Angola. About a hundred metres wide this was the first time I'd seen Angola although venturing across wasn't advised due to lurking hippos and crocs.
On Friday we drove halfway down the Caprivi Strip and then dropped down into Botswana via the Bwabwata National Park. The park achieved some attention in 2013 when a commercial plane en-route from Maputo, Mozambique to Angola crashed in an incident nor dissimilar to the German Wings pilot suicide in the Alps a few years ago.
Botswana is a landlocked country in Southern Africa which has been independent of British rule since 1966. Similar to Namibia and Lesotho is has a population of around 2.2m and is again sparsely populated for its size. The currency is the Pula and their motto is simply "rain". It also boasts the best perceived corruption rating in Africa. It's a flat country with 70% made up from the Kalahari Desert. It borders Namibia, South Africa and Zimbabwe with a small border with Zambia of a few hundred metres.
Botswana has gone from being one of the poorest countries in the world in the late 1960's to having one of the fastest growing economies in the world after finding diamonds shortly after independence from the UK. AIDS and HIV are again a problem with the third highest rate of infection in the world. Botswana also has the largest elephant population in the world.
I've managed to escape any ribbing for upgrading at every opportunity by the fact that I had booked a camping trip by accident. As such, they actually think I've done marvellously spending four nights in a tent.
In saying that, we arrived at Drotsky's Lodge, our first Botswana camp and I was ready to upgrade as usual when a fault with the camping showers meant we were all upgraded at no extra cost. They were all so excited and it was one of the best upgrades to date. Happy campers indeed. And it was a two nighter to boot so deep joy all round.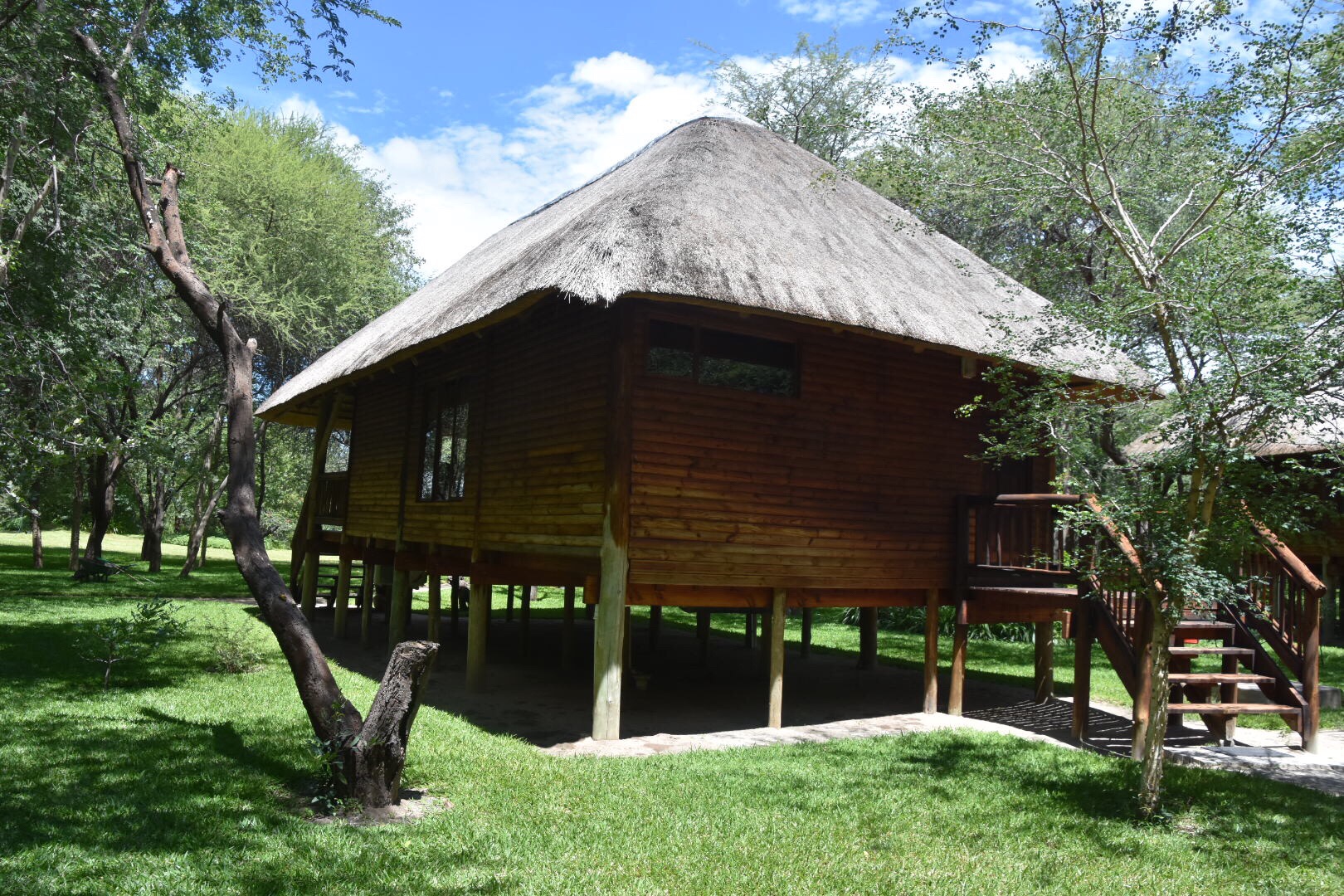 During the night I was at the back of a 227 bus going through Penge with Prince Harry and Meghan, when Harry passed me a piece of paper with jokes written on it. Those malaria tablets are great.
Saturday we didn't spend any time in the truck whatsoever and took some trips on the Okavango River instead. The morning boating adventure was birdwatching for two hours – a very long two hours, but we saw over 25 bird species which I guess caused excitement to some. The guide spoke half a dozen languages but pronouncing bird names in English was not one of his specialities.
Fish Eagle, Forktail Drongo, Yellow Bellied Kite, Blue Chick Bee-eater, Blacksmith Lapwing, Red Billed Ox-Picker – oh it was quite a morning. I ducked out of the afternoon boat trip. A man can only take so much wildlife stimulation in one day.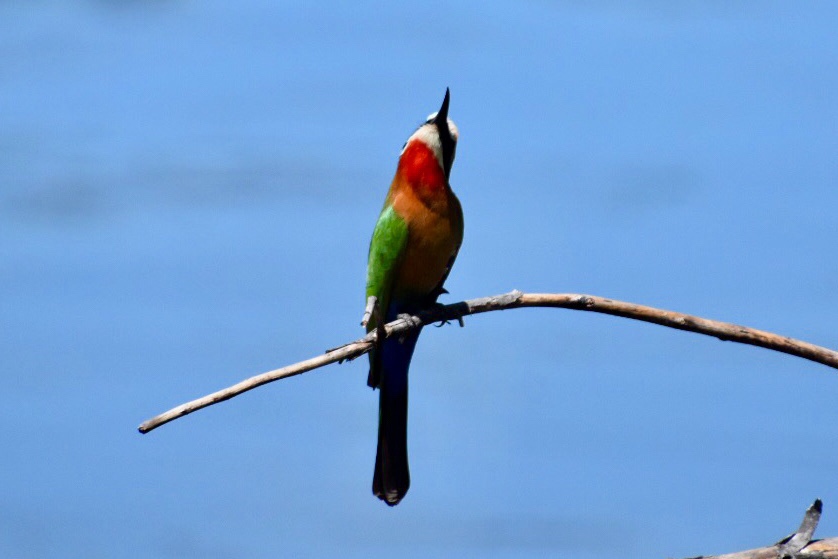 This was a lovely campsite/ resort and we had a welcome break from the truck. We spent time talking with the white Batswana owners who want to sell up and retire to the Seychelles where they already spend a lot of time. £3 million and it's yours.