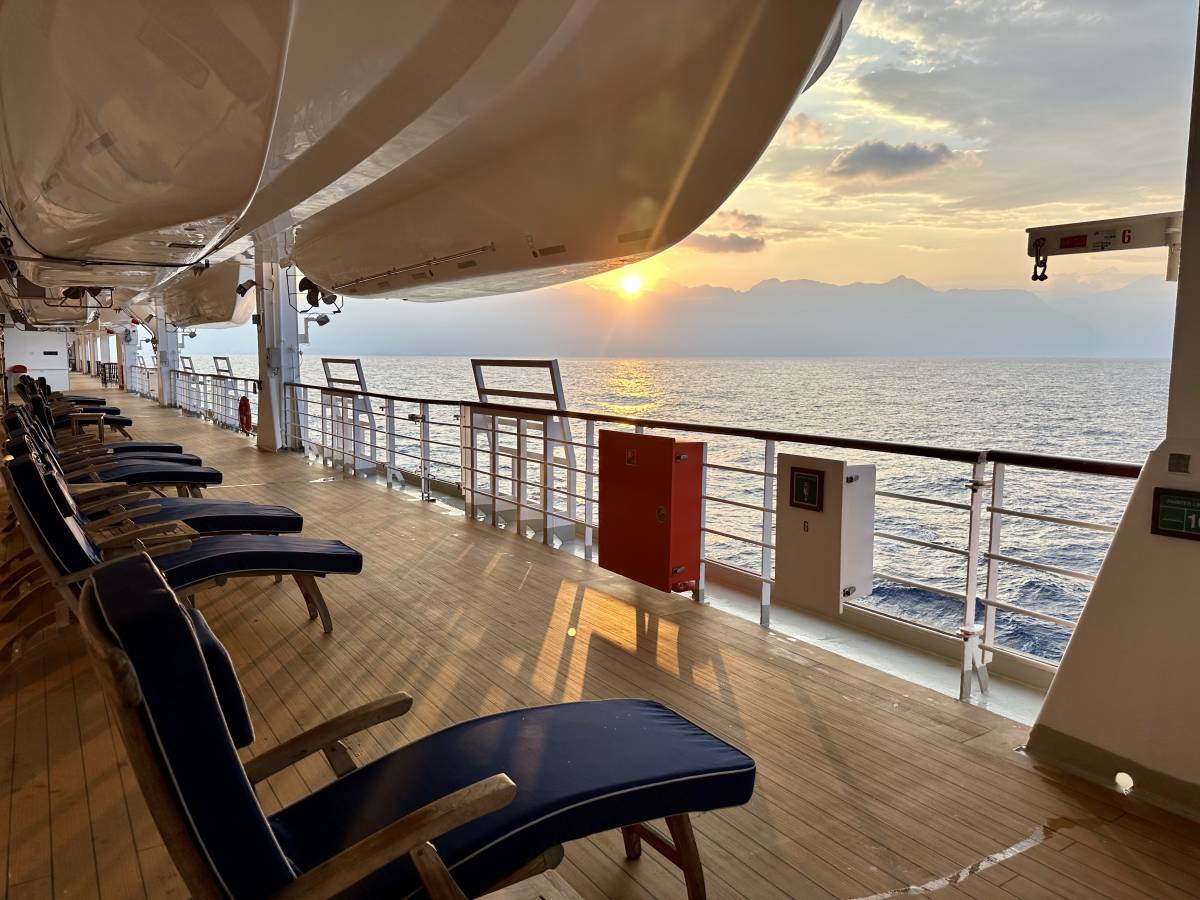 After boarding the Cunard Queen Elizabeth I met with Georgia in the rather splendid, Garden Lounge. It was fabulous to see her. Being a paying passenger, she's allowed to have breakfast, lunch and dinner with me, if shifts allow. Georgia works in a team of four and there are only four kids on this segment.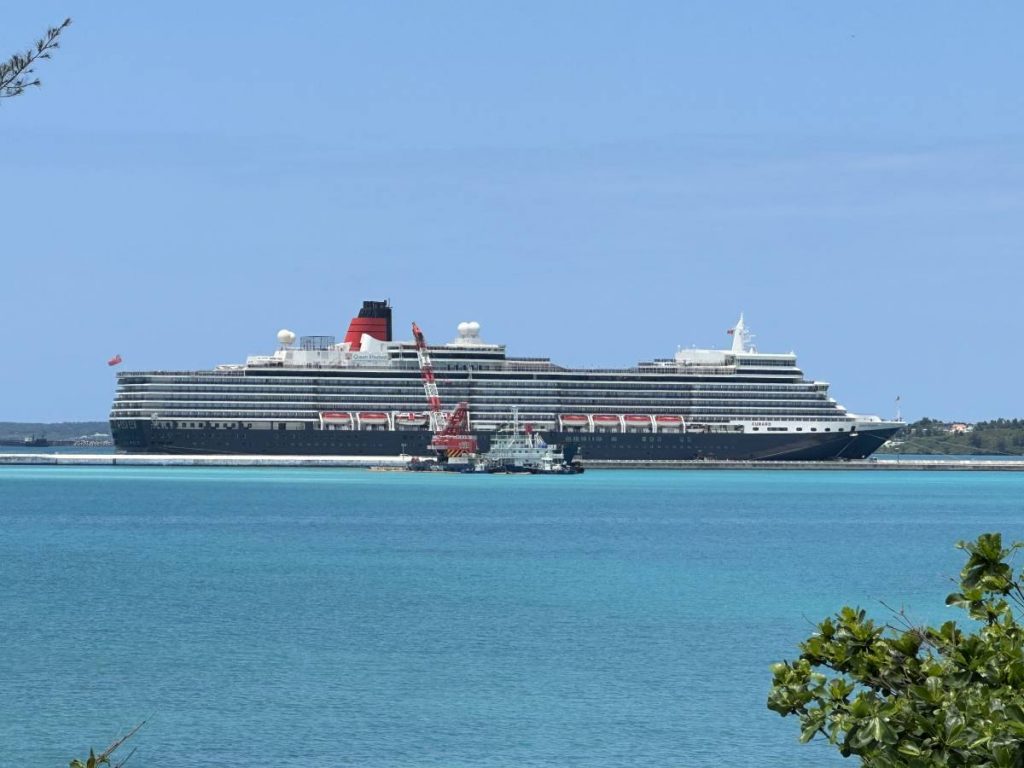 It was a windy day in Tokyo Bay and the captain told us to expect 40 to 50 mile an hour winds for the next 18 hours or so. Although it was windy, the sea wasn't too rough. I'm not really sure how that works.
The Cunard Queen Elizabeth is a very nice ship. With a capacity for 2000 passages, it's a nice mid size ship. I can already see that things are a cut above on Cunard. There was a man at the buffet wearing a tie. The casino is rather small with only five tables. No craps and no ultimate Texas hold'em. The overwhelming majority of passages are Japanese, which is no surprise. We are in Tokyo after all. 1200 out of about 1500.
We had two sea days on the way to Taiwan and the weather was atrocious. It mattered not. There was plenty to do without pool time being part of the schedule.
We arrived in Keelung for the first of two stops in Taiwan. Keelung, on the north of the island was first up. I was meant to visit here on my very first cruise back in 2015 however, wind prevented us from entering the narrow opening. Never nice when that happens.
Georgia and I jumped in a taxi on a three stop 4 hour tour. All for $120 which was perfectly acceptable. The first stop was a little peculiar and not really worth a mention although we took a good photo there.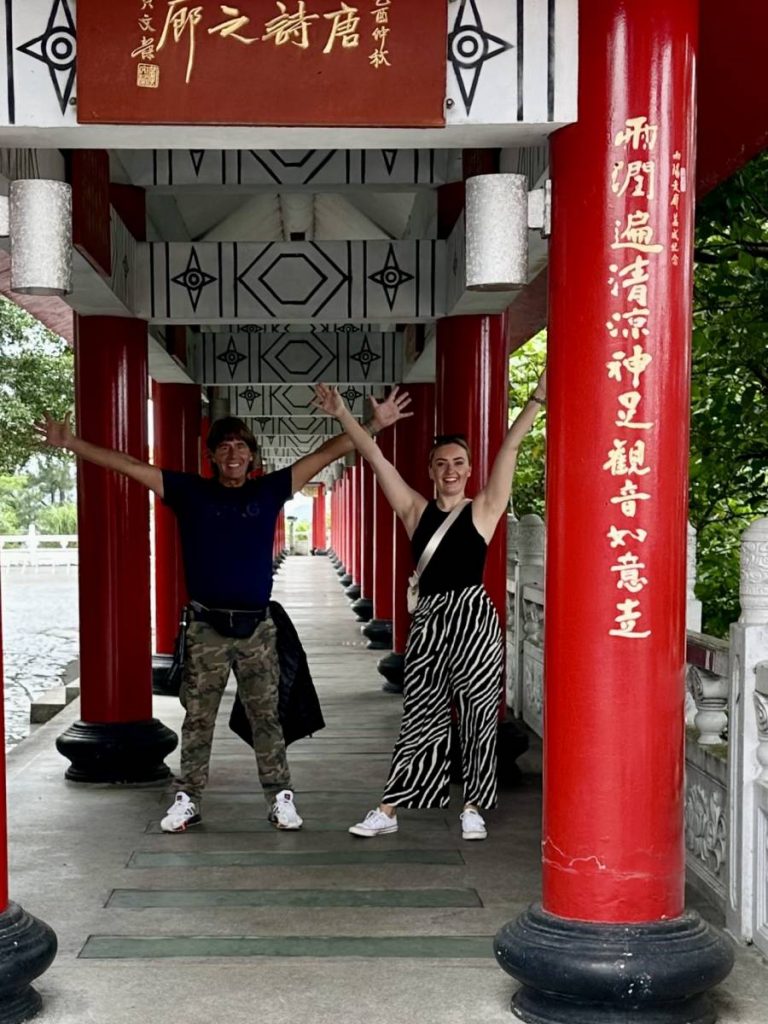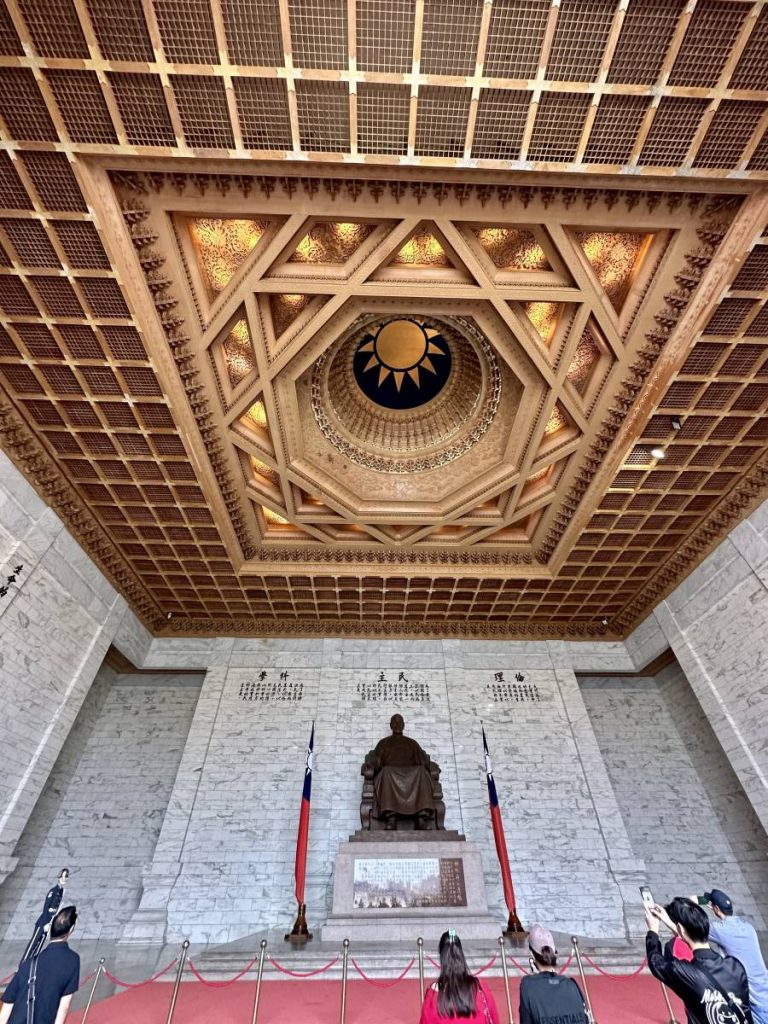 We then headed for the capital of Taiwan, Taipei which was about 30 minutes away. Our second stop was the memorial dedicated to Chiang Kai-shek and it was quite the sight to see. Easily as impressive as the Lincoln Memorial in Washington. Chiang Kai was quite the guy. He was the longest non-royal ruler of China from 1928 until his death in 1975 – 46 years. He ruled in China until 1949, and from Taiwan until his death. Hence why Taiwan has an enormous memorial to him. In 1949, Chaiman Mao created the People's Republic of China and China became a communist state. Chiang Kai, who was a friend to the west, fled with his army and became the president of Taiwan. Chinese history gets a little complicated around this time. Who knows who was in charge.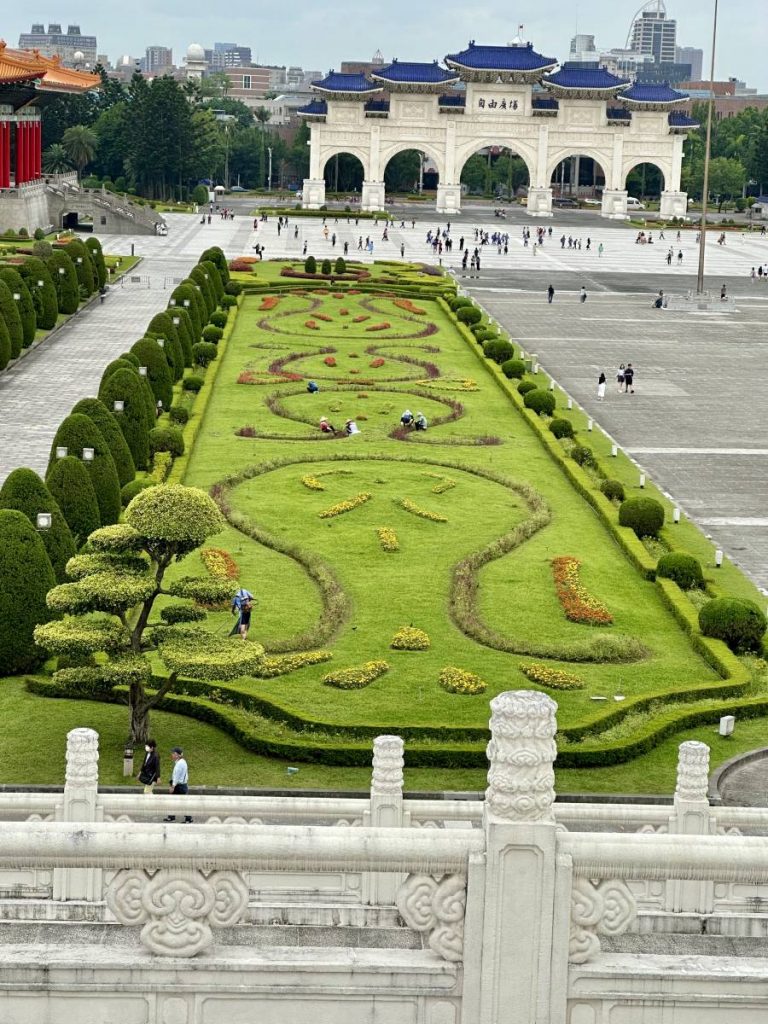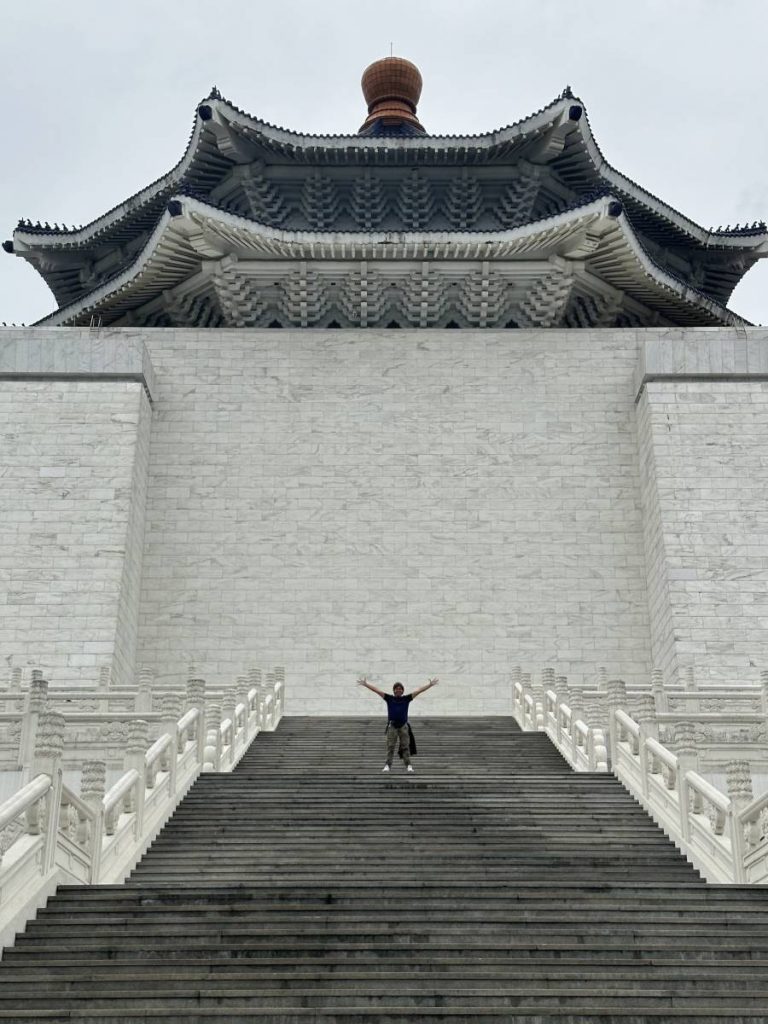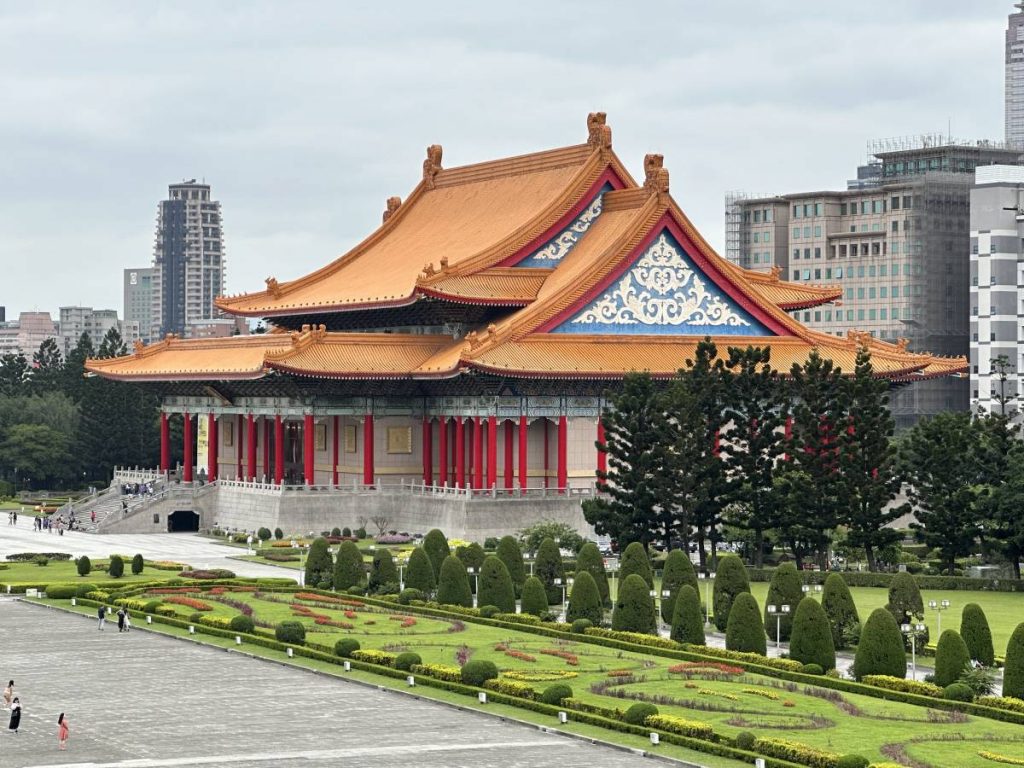 Next up was the Taipei 101 tower, which when completed in 2004 was the tallest building in the world. In 2010 the Burj Khalifa took over at more than 1000 ft taller. Now the 101 ranks only 11th. Despite the clouds, the views were more than acceptable. Added to that, it wasn't crowded at all. I'd bought us express pass tickets online, but I needn't have bothered. The lines were small and it only provided a slight advantage.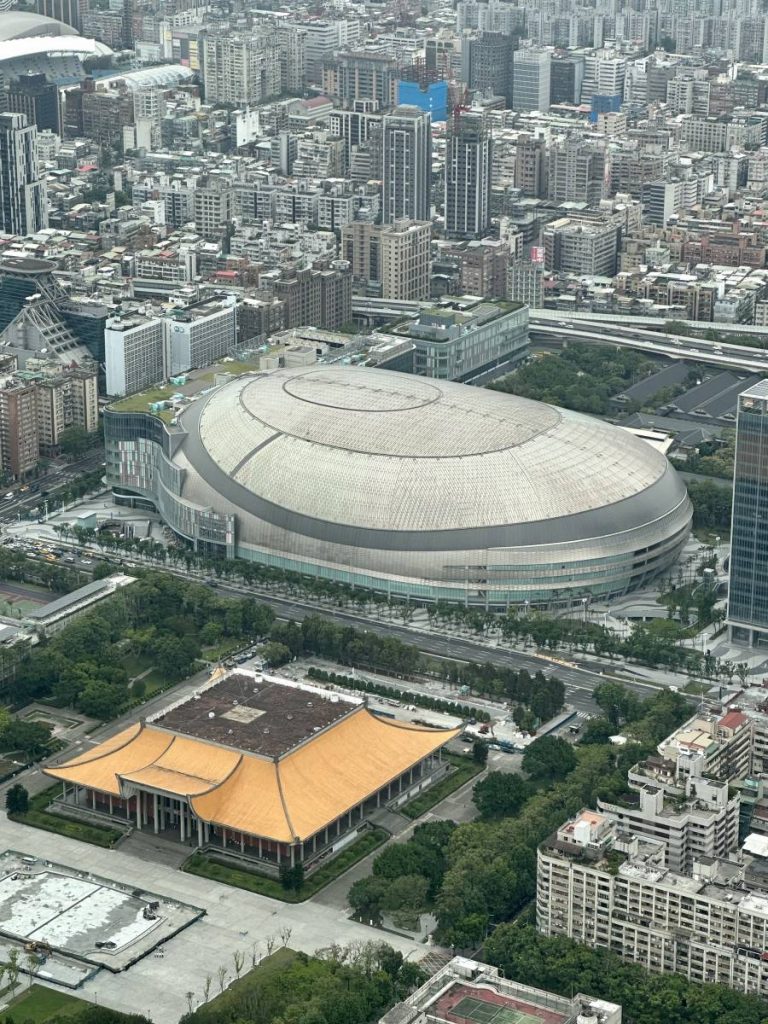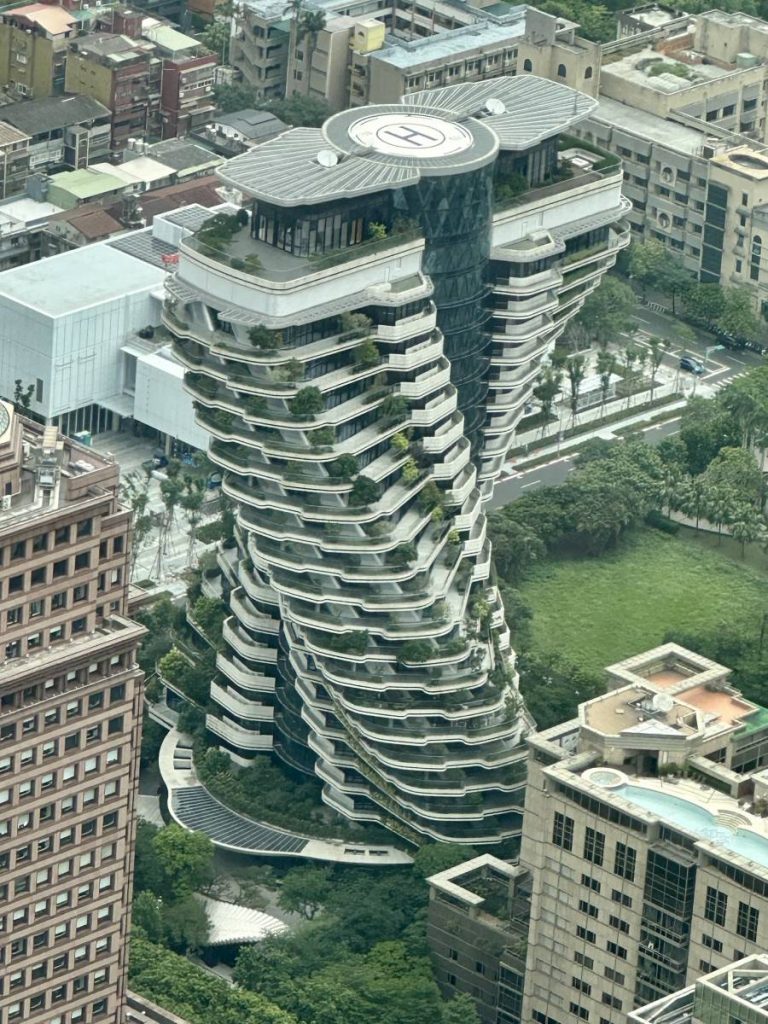 The tower is 508 metres tall, or 1667 ft, and dwarfs everything else in the city. The bottom five levels are occupied by the top luxury designer labels in a very splendid looking mall. I wasn't tempted in any way – Georgia was.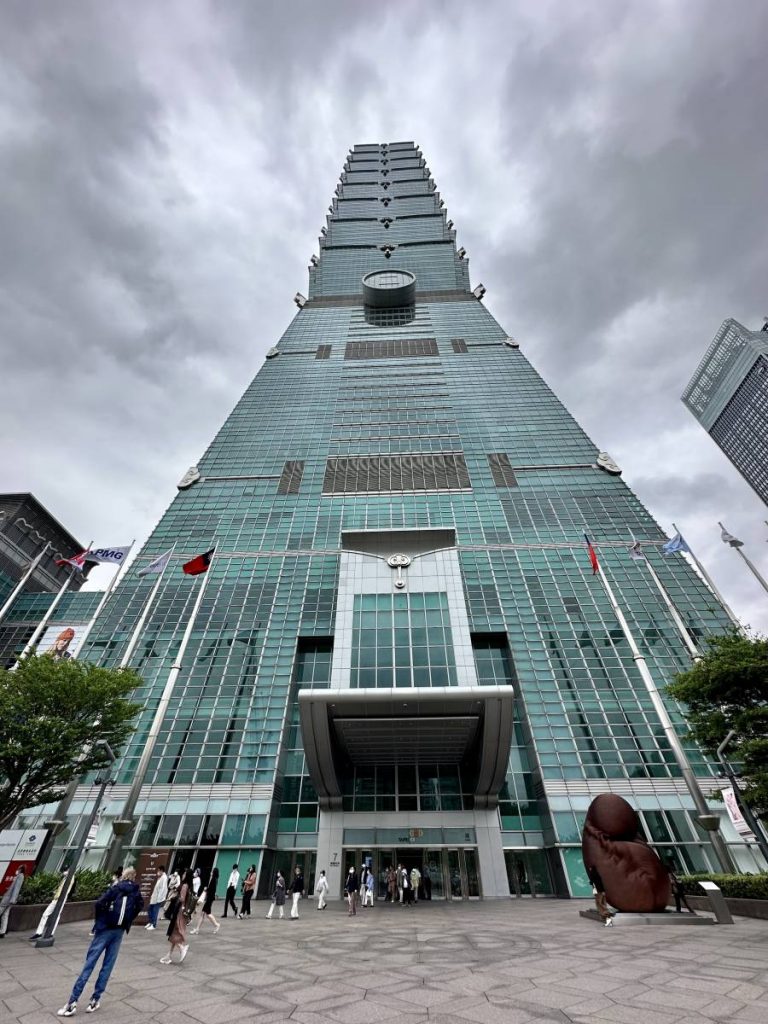 Taiwan is not officially a country; instead it belongs to China, although the Taiwanese would like to be independent. There are 24 million people living there.
Our second stop in Taiwan was halfway down the east coast to a city called Haulien. Haulien City won't win any prizes for attractiveness. I can't say I did a great deal there except get my step count up.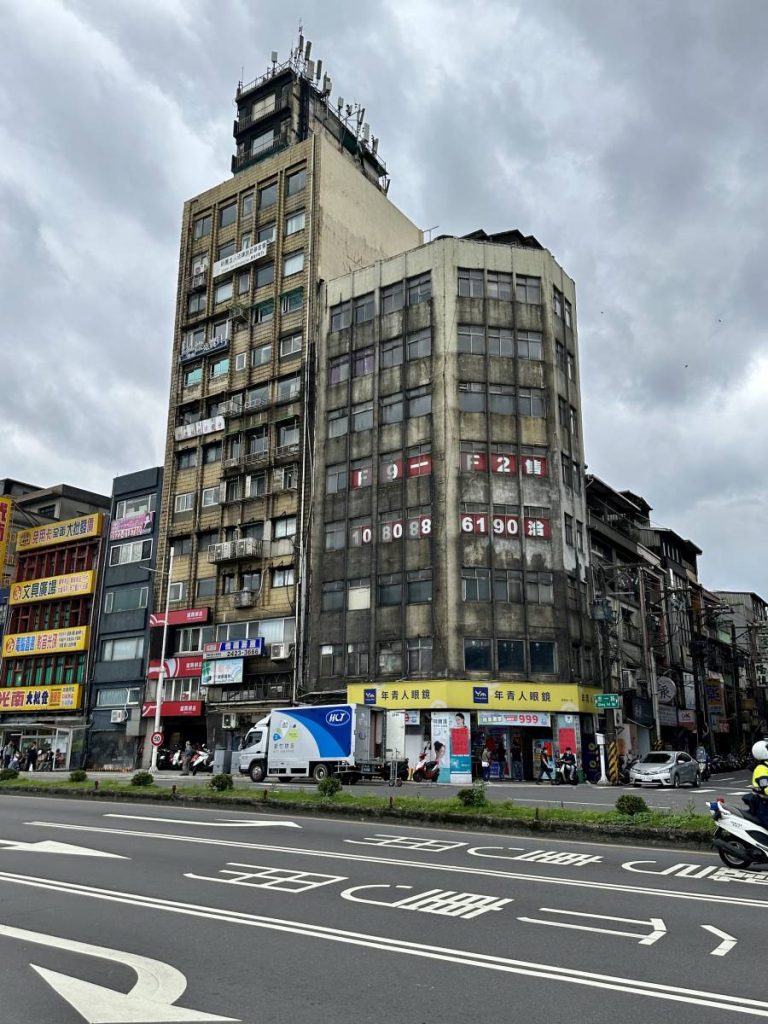 Then we had two Japanese islands on the way back to Tokyo. The first was Miyakojima which I had never heard of. Getting off the ship was quite the ordeal. We had to meet in the theatre and get called by our bus number. Then we had to collect our passport in one queue, go through security in another, and then show our passport in the third one. It was a right Pavlova.
The town was very nice to walk around and it was certainly a lot cleaner than the day before. Then I found a beach. And what a beautiful beach it was. Apparently there are several such beautiful beaches on the island. Clear blue water and wonderful soft sand. I wasn't equipped for a day at the beach but I did have my speedos on. The water was so inviting and I decided to have a dip. I only spent about an hour there before continuing my step count.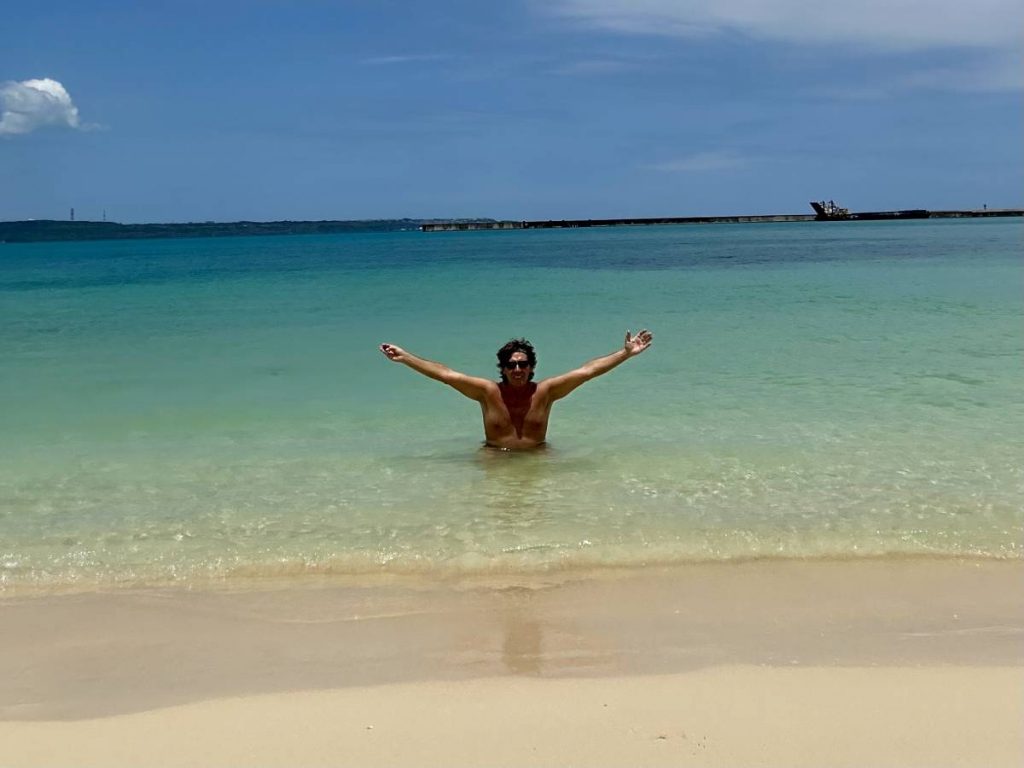 I skipped the shuttle back to the port and decided to walk. I got a little lost on the way back, but I did enjoy my accidental walking tour of the port. I saw some other bewildered passengers in the same predicament so I knew it wasn't Pat-nav to blame.
The final stop on this nine day cruise was the island of Okinawa. I was quite surprised how built-up the capital, Naha was. They call Okinawa Japan's Hawaii. This is where Dianna spent a year in about 1980 after joining the US Marine Corps. She always spoke fondly of her time here.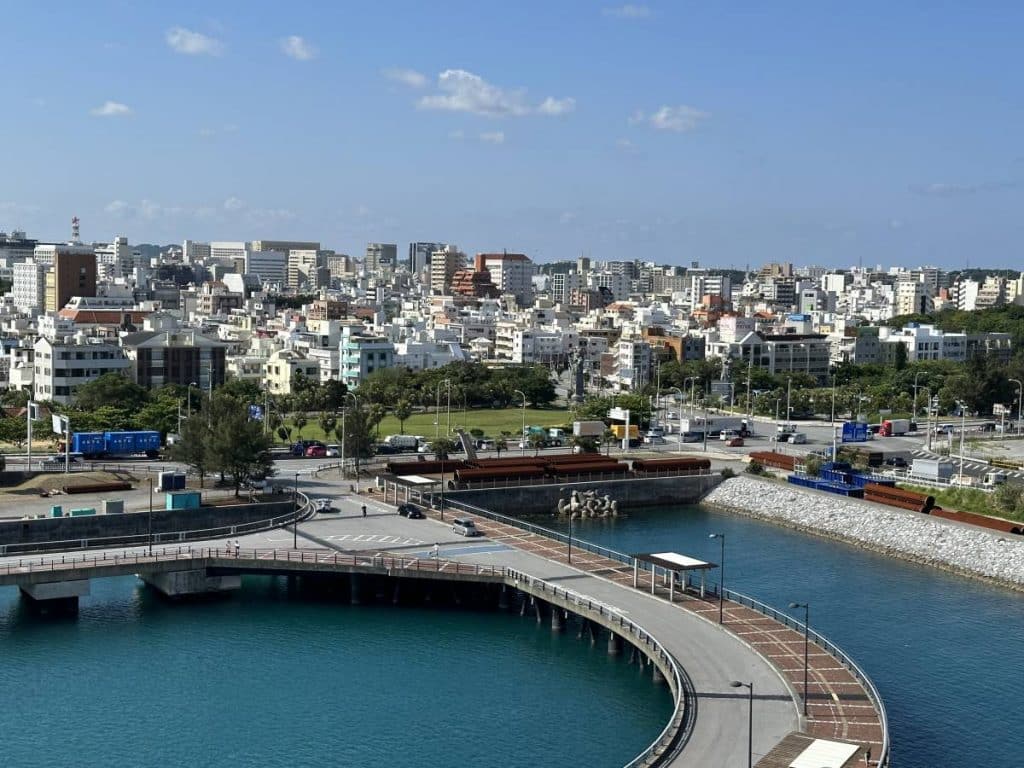 I headed for the beach. The first one I found had a great deal going for it, except there was a flyover about 100 yards offshore. I went in search of a better beach and got a taxi to Sunset Beach. There were about 100 kids playing volleyball which wasn't exactly what I was looking for. I found a spot at the end of the beach away from everything and laid there for an hour and a half. It was near one of the many US military bases and fighter jets were going overhead almost constantly. It was busier than Heathrow Airport.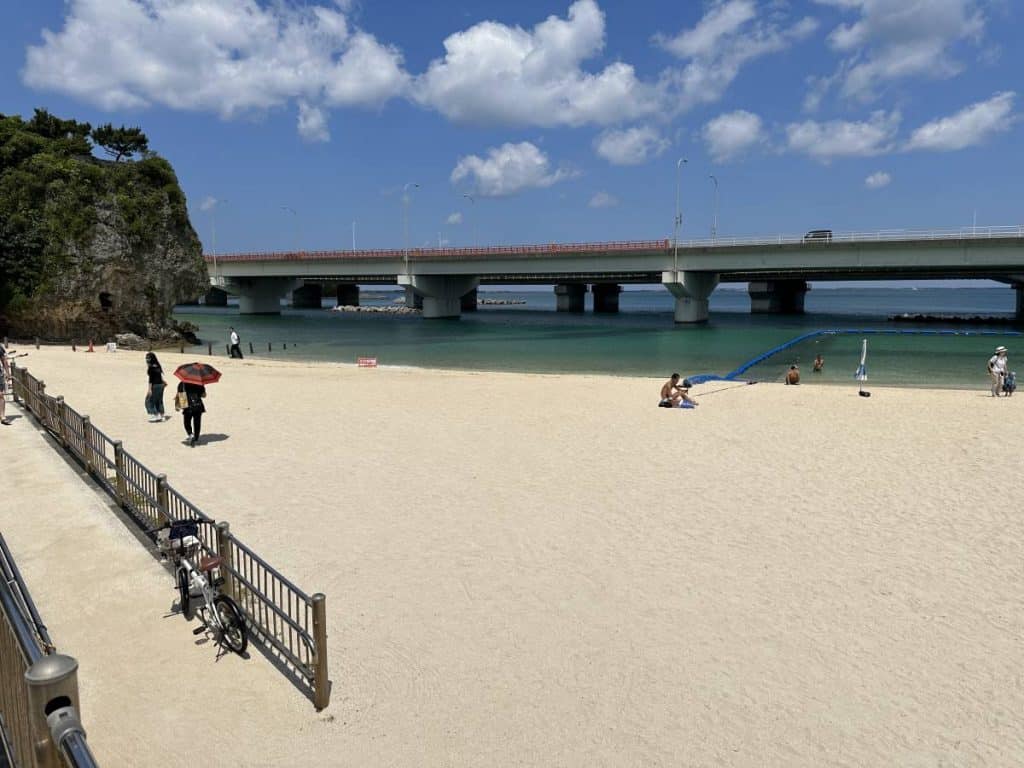 They made quite the racket as they headed out to see before turning back to the airport which must've only been half a mile away. I went in search of another beach and found one which was slightly better, but small. I headed back to the boat.
I felt that I could've done a lot more in my two Japanese islands. It's hit and miss sometimes. When you get off the boat, there might be some interesting things to do and see within walking distance. However in these two instances, I would've been better off going on a ship tour, and I don't say that very often!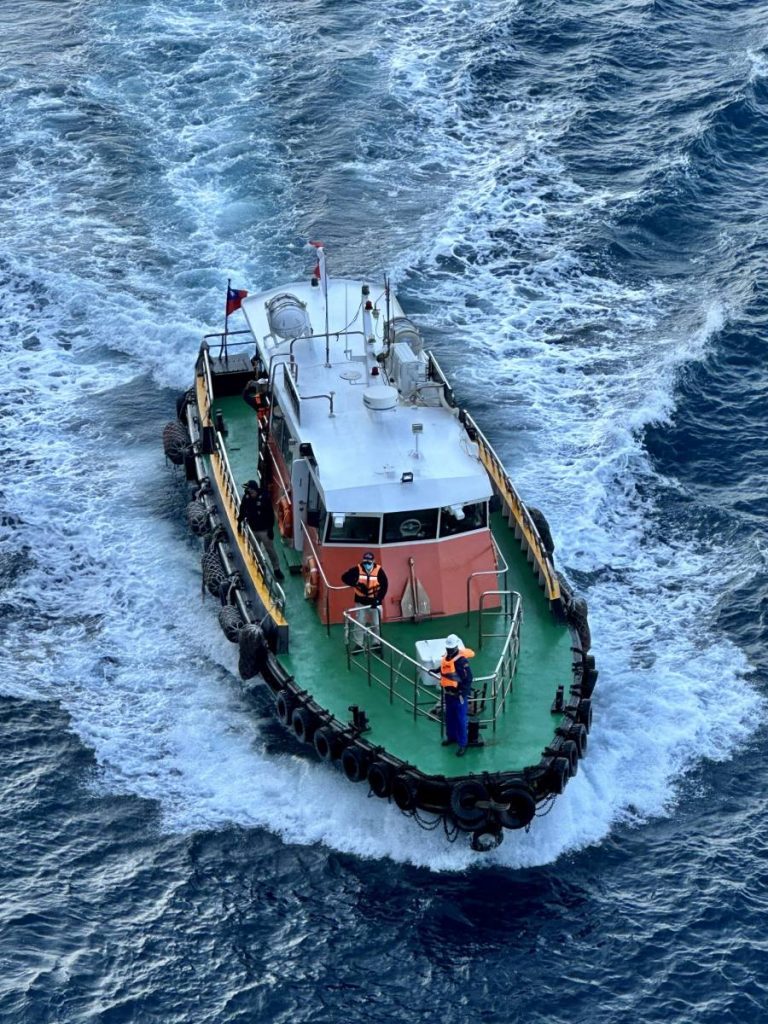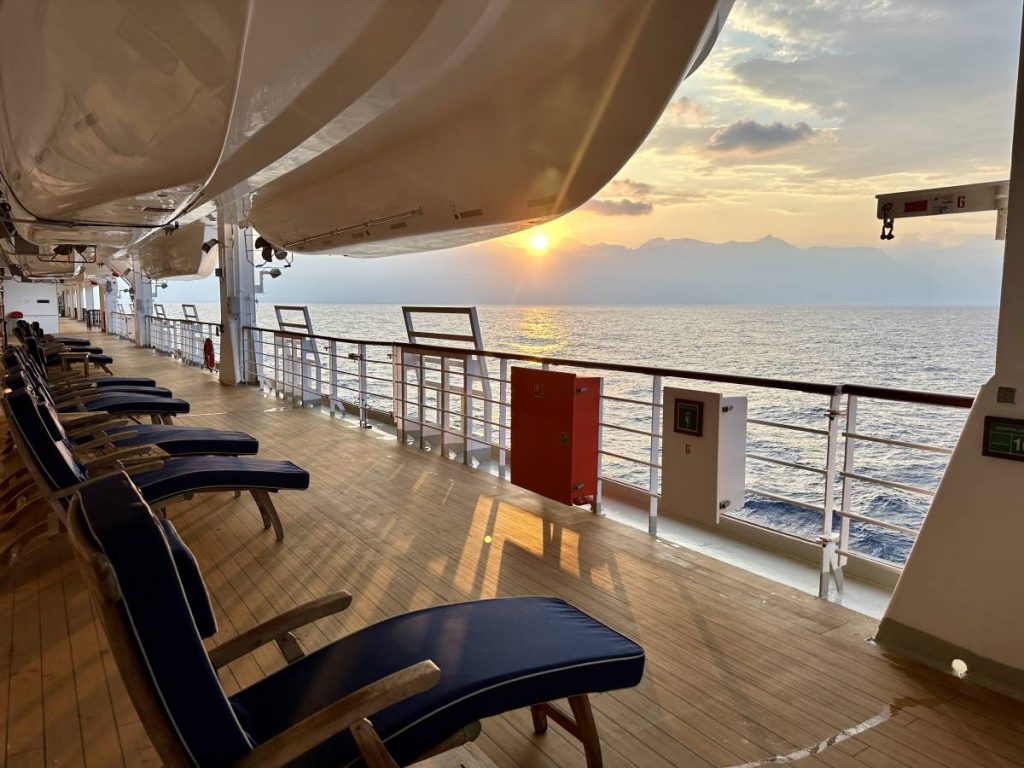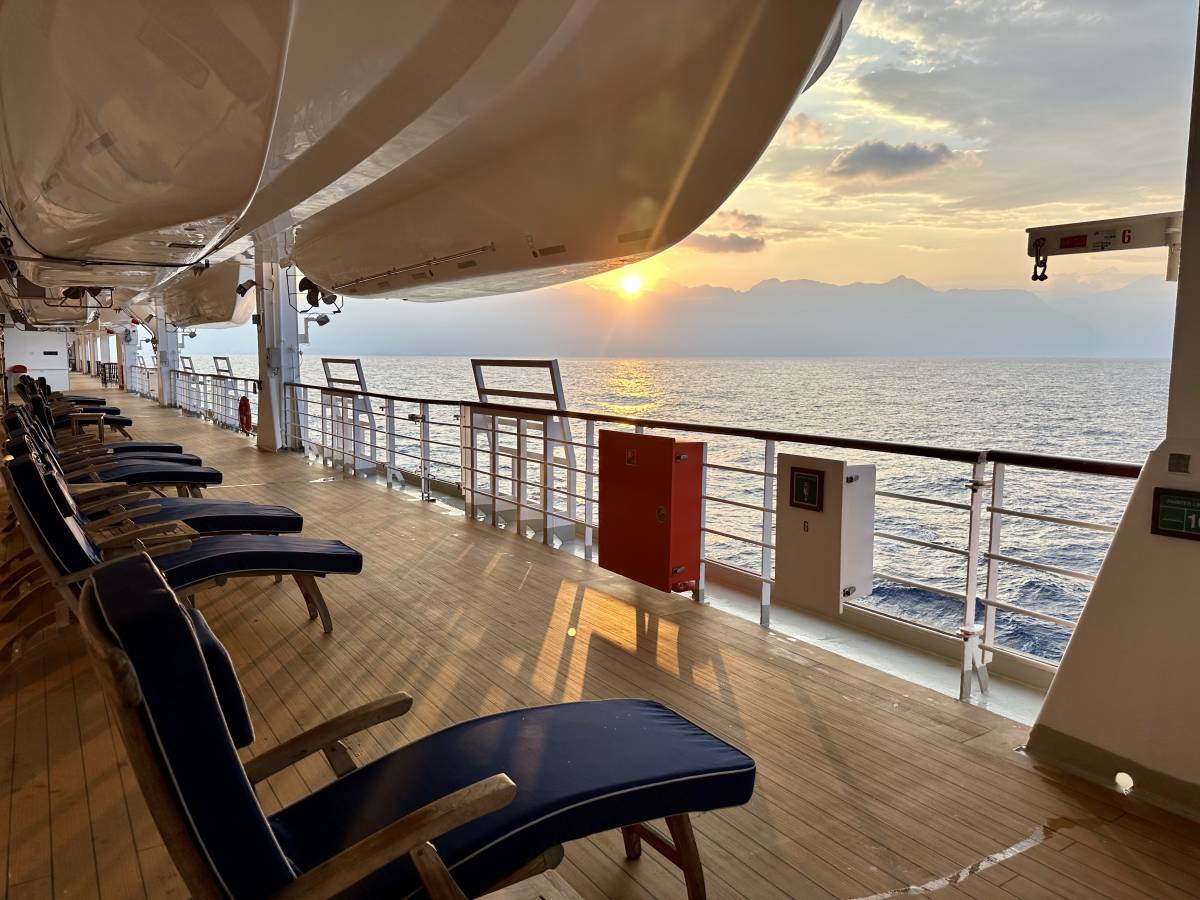 Okinawa is 70 miles long by 7 miles wide. It has a population of 1 1/2 million people. It lies 400 miles from mainland Japan in the Ryukyu Islands which is a group of about 150 islands in the Okinawa Prefecture.
After the Second World War, Okinawa was occupied by the Americans. In 1972, President Nixon returned Okinawa to the Japanese. I thought that was very kind of him. The island has one of the highest life expectancies in the world.
We had had sunshine for two days though, which was very welcome. Then we had two days at sea heading back to Tokyo and the weather turned. It was similar to the journey south. With lots of clouds and lots of rain.
It was an enjoyable cruise, and I won eight quizzes, seven of them on my own. This was probably the first cruise where I have ended ahead in the casino. I didn't touch the slot machines once. I've met some good people at trivia and in the casino – all English, which is unusual. Craig and Jen are my friends from the casino. They live half the year in Spain and half the year in Lancashire when they're not travelling. Craig used to be the CEO of Wesleyan investment management. They own a racehorse and in 2022, Marie's Rock won at Cheltenham winning the Mare's Hurdle. This was a Grade 1 race and the value of the horse rocketed after the event. It's now worth half a million with two years running left. They won quite a lot of money that day. I think in total Craig bet £5000 with various odds from 10 -1 all the way up to 33-1.
We arrived at a gloomy Yokohama which is just outside Tokyo. It's a changeover day so many people will be getting off and new passengers boarding.