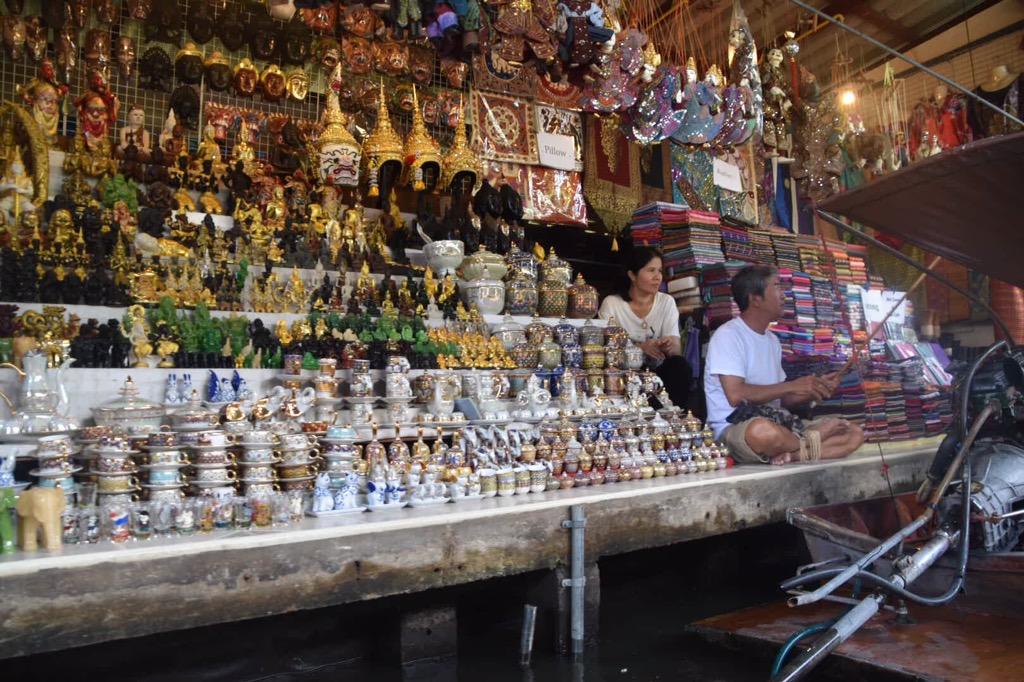 At the boarding gate at Heathrow I was struck by the number of single middle-aged men who didn't look like they were going on a business trip. And I was one of them. I tried my best NOT to look like a sex tourist but it wasn't an easy task especially wearing my I ❤️ Beaver t-shirt.
My carefully selected seat in business put me opposite a chap who was clearly on probation for a violent crime. Bald, facial hair and tattoos up and down both arms. I tried my best to make him my "plane friend" but my opening line failed. Perhaps "hello sailor" wasn't the best choice. He looked mean. It wouldn't surprise me if he ate live rodents for breakfast. Certainly not the type you'd find on a flat bed. He could have been an extra in the movie, Con-Air. I think you get the picture.
We took off two hours late due to a temperature fault in the hold. I wasn't overly worried about the temperature they were going to keep my clothing at but as someone suggested there could have been animals in the hold. I saw two absolutely dreadful movies – Demolition and Equity. The entertainment options were both limited and poor.
Once outside the airport my taxi driver was Viroj who had a 15 letter surname. Just imagine a surname that could span a scrabble board (except it had two K's). After checking in to the So Sofitel – highly recommended; great place, I ventured out on foot to the dismay of the hotel staff. After 20 minutes I was sweating in places I didn't know I could so I jumped into a motorbike taxi and put my life in the hands of a 12 year old wearing flip flops.
He deposited me somewhere and after walking round the "Best" Shopping Mall in Asia (Siam Centre) I realised that I've now done the biggest shopping mall in Asia (Mall of Asia, Manila) and now the best and I was saddened that my Asian mall experiences will be downhill from this moment forward and may possibly include the smallest and the worst.
Then I visited the Erawan Shrine, scene of the Bangkok bombing in 2015 where 20 people died and then came back via Lumpini Park which is opposite the hotel and is packed with amenities. It had a leisure centre, tennis courts, boating lake, jogging track, an outdoor 25m swimming pool where I timed a guy swim a length in 1:08 (when I first spotted him I thought he was drowning) and a muscle gym with big beefy Thai men pumping iron, alfresco. Then I got interviewed by three girls from Bangkok University asking the most random set of questions you could imagine of which the last one was "what do you think of the following statement" – "it ain't nothin to drop that bitch". It all started out quite nicely about windows.
Crossing the road to the hotel I met two guys who live on a central reservation underneath a flyover, one called Geng and the other a collection of vowel sounds. They had just cooked some chicken and offered me some. It was very tasty but if I'm dead in two days it might be a good starting point for the forensic team.
After a swim in the infinity pool and a sweat in the sauna (not done enough sweating today), I had dinner on the 29th floor open air bar which was spiffing before retiring early.
Saturday
One of the iconic images of Bangkok is the floating market and whilst there are about 5, the one that features most in movies and photographs is Damnoen Sadauk which is about 90 minutes west of Bangkok. So that's where I was headed on a bus tour booked through the hotel.
I was the first passenger, picked up at 6:30 by a minibus and several hotels later we transferred to a coach. So for the fist hour I just did a tour of the hotels in Bangkok. I was glad I got up so early. At this point I was wondering why I hadn't just gone in a taxi for an extra twenty quid. Perhaps I thought a tour would be more sociable.
It was like the United Nations on the coach with a camp guide called Ex who kept giggling. Upon arrival we boarded a longtail boat which took us through a maze of canals to the floating market which was like Piccadilly Circus with boats. All bumping one another; some with motors and others with just a single paddler. It was a fabulous place and we switched boats and went around the market in a paddle boat and I reflected on my recent gondola experience. This was just as good at a fraction of the price. All of the shops were canal facing and the shopkeepers had a variety of implements on poles: a basket for transferring money or small goods between boat and vendor; another with a hook to pull the boats in if anyone looked vaguely interested in an elephant or a hat (or tea towel). I resisted. It was a great place to visit and the next time I watch The Man With The Golden Gun I will pay more attention.
I learnt a few new facts from the guide. Thailand has 77 provinces, wat means temple and krong means canal. I felt slightly educated.
We drove back through sprawl. There's no other name for it. 95km from central Bangkok and we just drove through an urban jungle. It really made me appreciate the green belt. Back in the city I went for a stroll through my new favourite park.
Bangkok is vibrant with so much going on but it's also safe even when I found myself in a dark alley looking for a cultural experience (all in the name of research you understand). Anyway the soup was lovely.
In the evening I had dinner in the roof bar again and then went in search of the Patpong Night Market for those of you in need of a euphemism. Maybe noodles this time.
I awoke on Sunday unable to recall much about the evening before but I do know it was culturally enlightening. I checked out of the Sofitel and transferred to the Royal Princess Larn Luang where the cycling group meet at 4pm. Let the chafing begin.