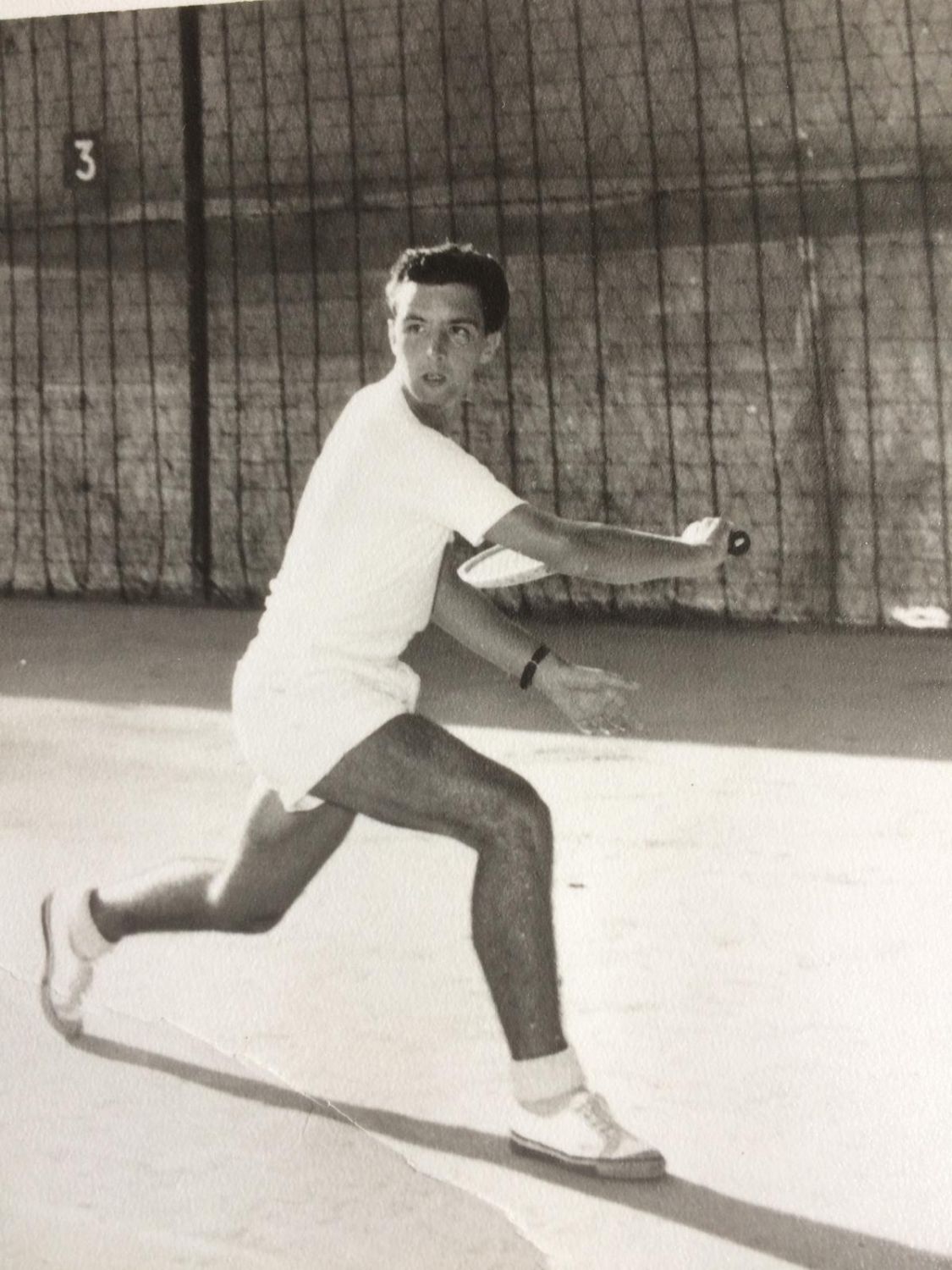 Wednesday 1st – Cyprus
Another splendid day weather-wise. Not a cloud in the sky, reaching a high of 76°. We had travelled 170 miles from Israel to Limassol in Cyprus.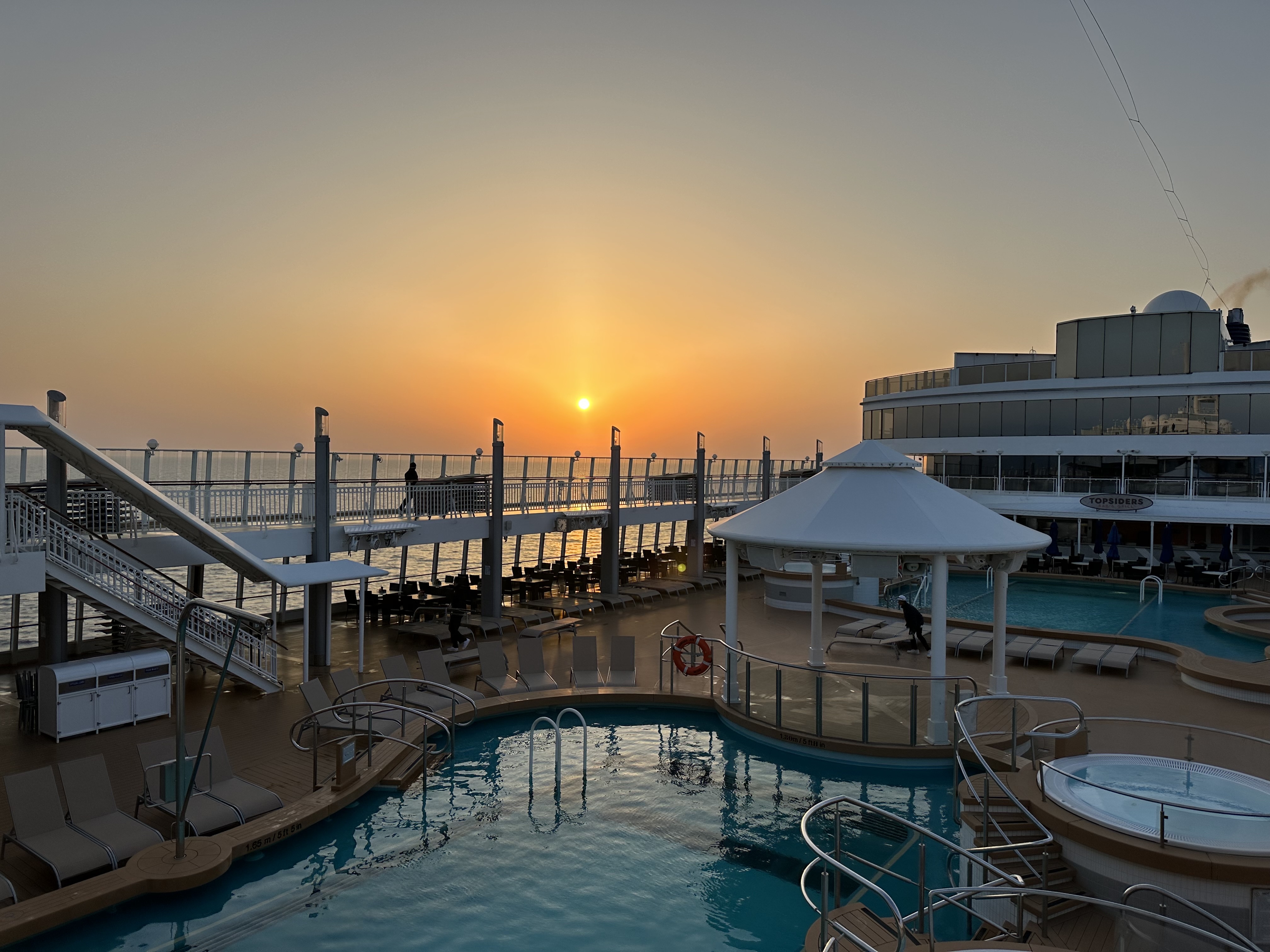 I had developed a cold in the last few days and wasn't sure what I was going to do , but I bumped into Jan and we decided to get off and explore. We found a taxi driver and headed towards Paphos 35 miles west. Taxi Pete decided to take us on the old road towards Paphos and come back on the highway. He was keen to show us some sights on the way and he chose well. We were grateful for his local knowledge.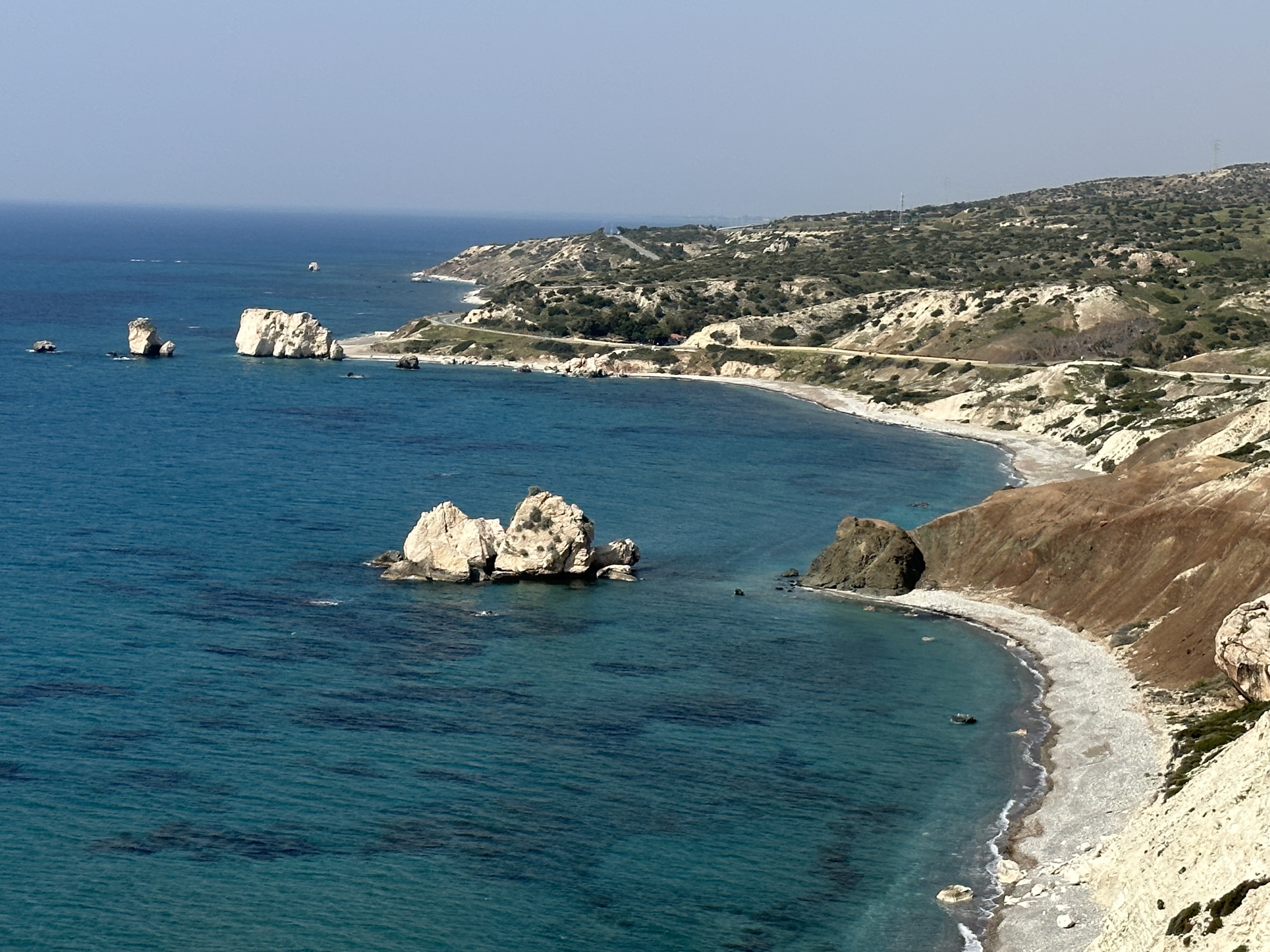 Paphos itself was okay. Quite a large city and one of the premier tourist destinations on the island. We only spent an hour there so neither of us can claim to have explored Paphos in depth.
Back on the ship I mentioned to Jeff that I could do with a Covid test and he was able to help. His wife Brenda is a travelling pharmacy and had dozens of kits with her. Jeff and I sat on deck while I performed the test and I was clear. It's just a cold. Maybe brought on by my daily plunge in the cold water pool in the spa. 14°C or 57°F. It's meant to be good for you!
Thursday 2nd – Rhodes
This was our last stop on this 18 day cruise. I had been here before therefore I wasn't planning anything in particular. I was nursing a shocking cold which was accompanied by a rather curious triple sneeze.
From the ship I could see a pharmacy, just minutes away, so I headed there to finally take some medication. I ran into Dutch Jan again – I think he's planted a tracking device on me, so we decided to look around the old town together. It was literally right on the doorstep of where we were parked and I hadn't explored it before. It was delightful. Probably the best off-ship port experience of the entire trip.
Rhodes has a rich history and the streets and buildings reflected that wonderfully. The best sight, for a bargain price of €3m was the Monastery and Archeological Museum. I've enjoyed Yan's company both on and off the ship. He's 66 and possibly the nicest retired Dutch chiropractor I've met in ages.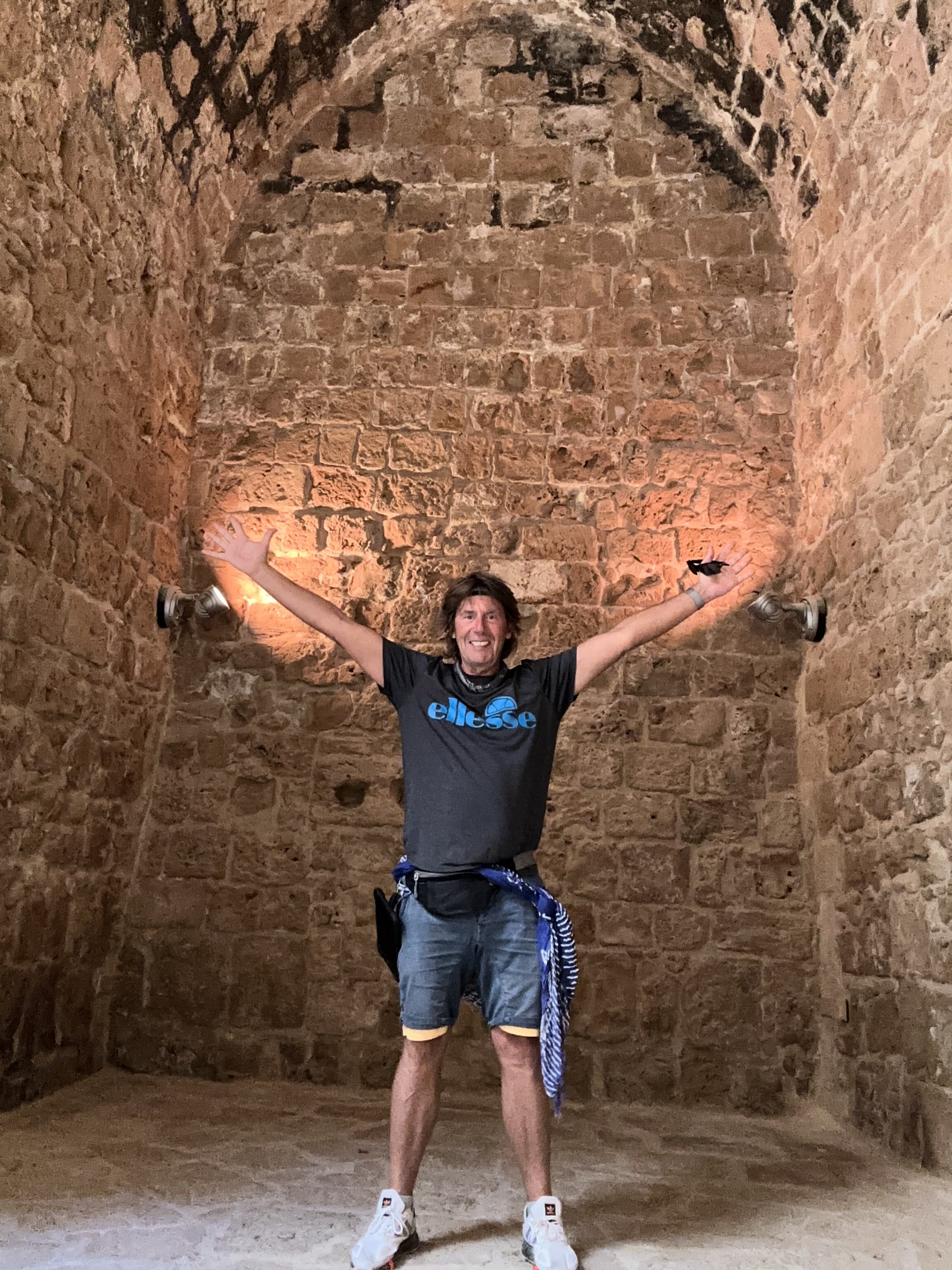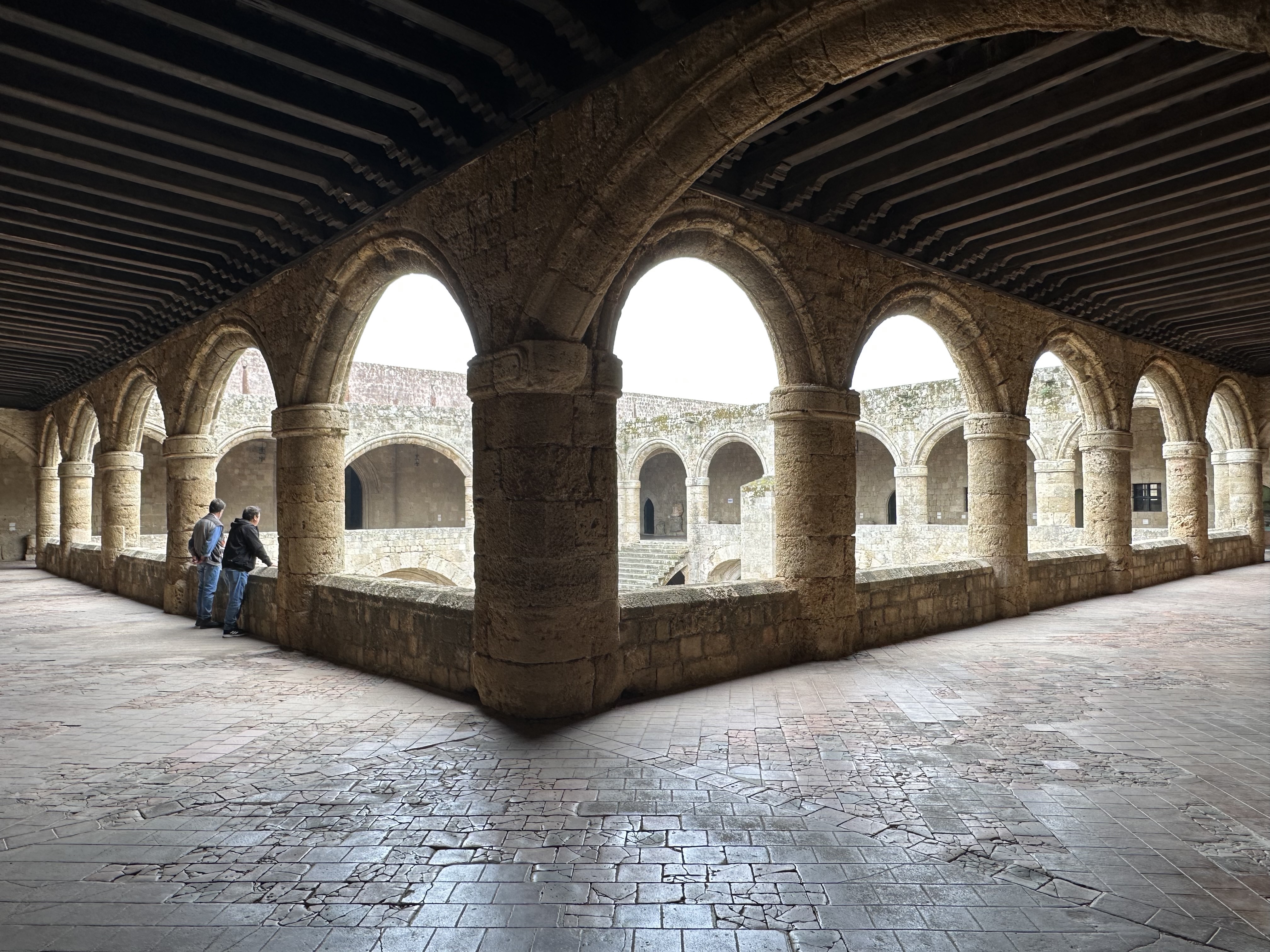 We were back on by lunchtime ready for our early departure towards Piraeus in Greece where we disembark.
It's been a fabulous cruise and I've managed to cross off about half a dozen things from the bucket list.
I've met some very nice people of the boat including Jan and Jeff. My poker buddies are also great value – Joe and Cynthia, Cary and Doug, Rick and Jesse.
I dedicate this blog to my father, Bill who sadly passed away on the first of March aged 85. He was always supportive of my writing/ blogging and suggested on a number of occasions that I should write a book of all my travels.