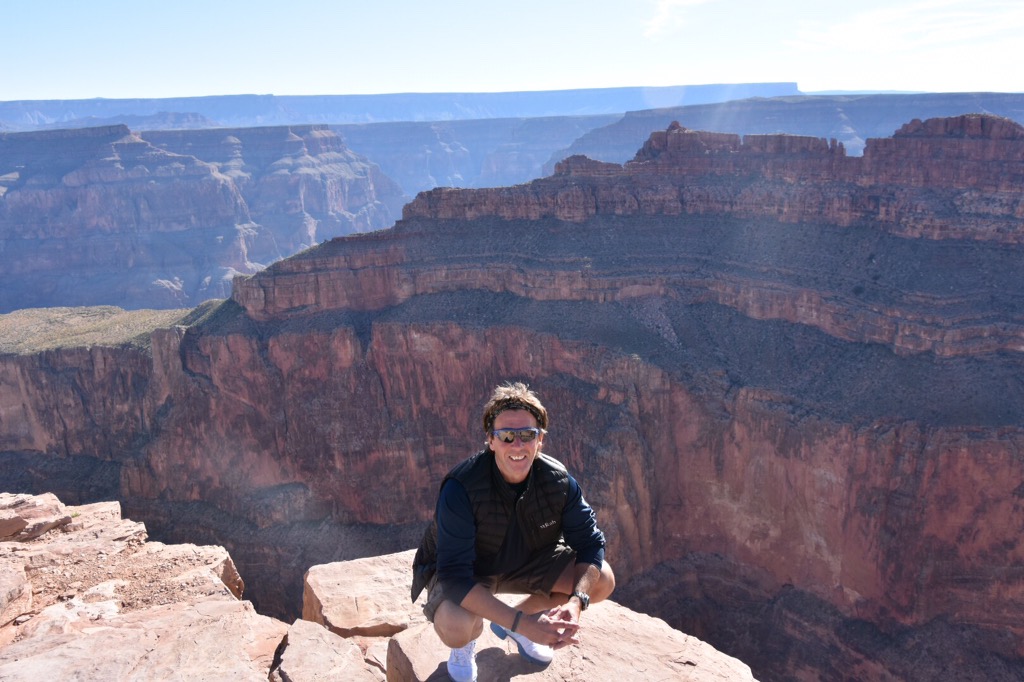 Arriving in Vegas on a Saturday night is not the most fiscally prudent move one can make but it is the most happening night of the week (and we all know how much I enjoy happening).
Dora's flight arrived at 1pm and I was there to greet her (first time in the US). We had three nights at the Cromwell which is a smaller boutique hotel with a pool overlooking the strip and diagonal to the Bellagio fountains. The room had no bathtub so I was forced into an upgrade. We ended up with a suite with a bath in the room and a very special toilet. Well, I think it was a toilet. The lid lifted automatically as one approached and as one gracefully bent the knees, ones lower cheeks were treated to a heated seat. On the wall was a control panel with every type of flush you could possibly need. In truth I think it was a toilet, bidet, foot spa and George Foreman Grill all-in-one. There's a choice between oscillating and pulsating, you can adjust the pressure with front or rear cleansing options. This really is five star treatment for the nether regions. Anyway, enough about the spaceship in the bog.
For me, coming to Vegas is like getting a fix and I feel thoroughly boosted. Highlights of this trip include the Grand Canyon Skywalk on the West Rim, the Hoover Dam, a Cirque du Soleil show called Mystere (visually spectacular but I had no idea what was going on), and of course visits to the WC for a high pressure, oscillating rear cleanse (or a steak sandwich).
The Skywalk opened in 2007 and looks like its run by the Hualapai Indians. It's not cheap to walk round the glass-bottomed platform and no cameras are allowed. We left Vegas at 6am to beat the crowds only to find half of Beijing had had the same idea. It looked like the same bunch that have been following me around for the past two years.
As for the lodging, the Cromwell is a nice hotel however the pool area is a "pool party" at the weekends and my pool party days are in the rear view mirror of life. I'm not even sure I even had a pool party heyday. No, I am sure. I didn't.
On a plus note, I think I may have cured myself of both da Vinci Diamonds and Caveman Keno in one trip. There could be hope for me yet. Dora has enjoyed Vegas but says three or four days is enough.