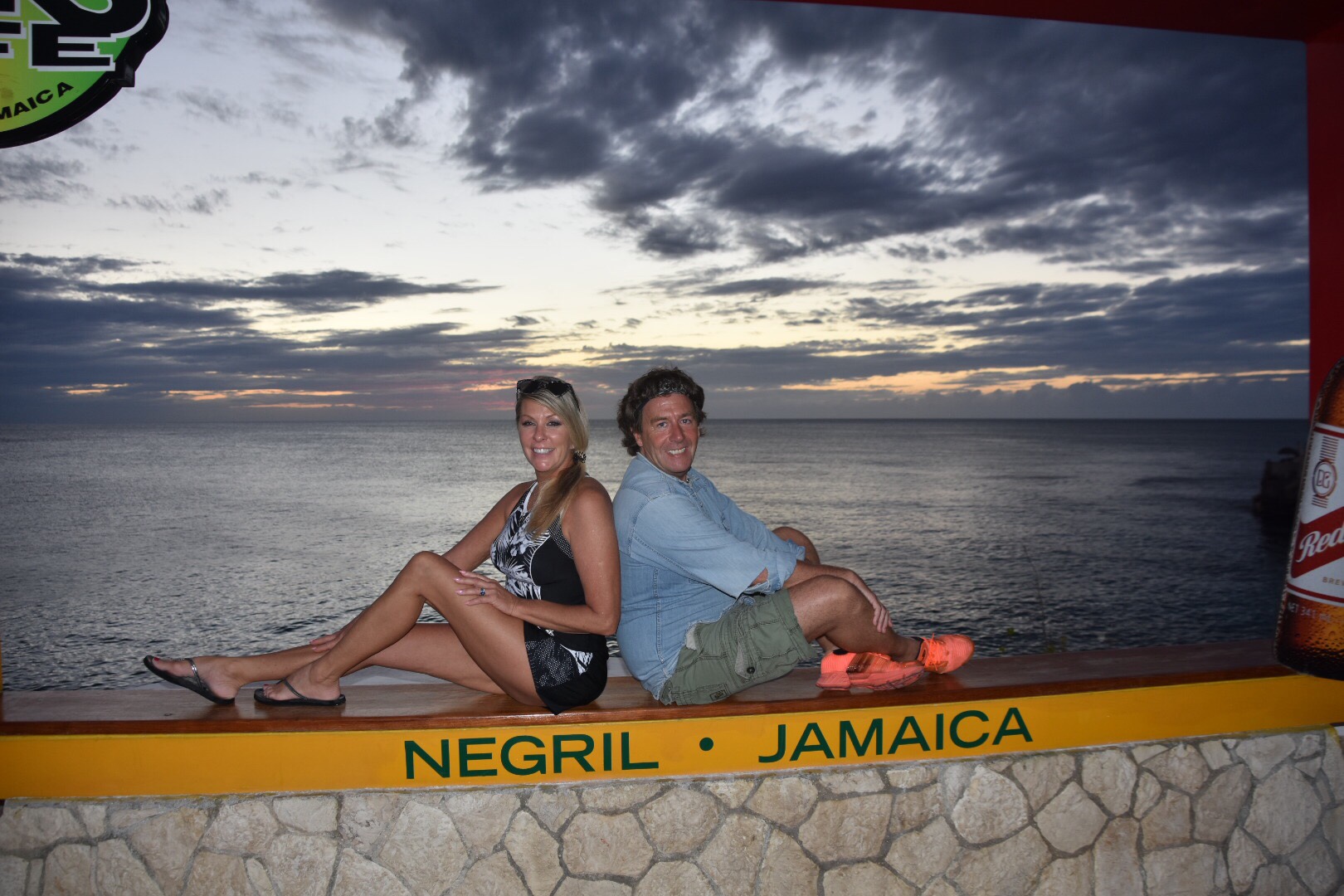 Having to leave the US every 90 days is proving to be a real chore. We had 5 nights in Montego Bay, Jamaica which is located on the north coast and the second largest city in Jamaica.
Jamaica is actually split into 3 counties – Surrey to the east, Middlesex in the middle and Cornwall to the west, but it is most usually sub-divided by the 14 parishes of which Trelawny is my favourite name. There's also a Hanover, a Westmoreland and a Manchester.
We flew Southwest using Dianna's airmiles but we could have probably flown for free but with less guarantee of a seat. Call me old-fashioned but I'm the kind of traveler who likes to drive to the airport in the full knowledge that I have a seat. Of course when we boarded and saw a few empty seats Dianna wasn't shy in reminding me that we could have flown for free.
90 minutes later we landed in Montego Bay (it's 10 hours from the UK) and yet again we found ourselves on a 29 seater bus with just the two of us. We didn't complain. 15 minutes later we were at the Sunscape Splash resort chosen for its all inclusiveness rather that anything resembling attractiveness.
After checking in we were duped into talking to a timeshare selling duo masquerading as helpful hotel employees. Offers of a free massage or an upgrade to a slightly better "sister" resort were tempting but we declined the 90 minute presentation on the basis that life is too short.
The 4 star hotel has a nice, airy lobby area, however beyond the lobby things began to change. The elevator was slow and creaky and the concrete corridors amplified every sound. The room was a decent size but the mattress was hard, the trio of pillows were a crime against soft furnishing and the bath was missing that vital ingredient – a plug, which turns it from a high sided shower into a bath tub. 4 star? And as for the bed posts…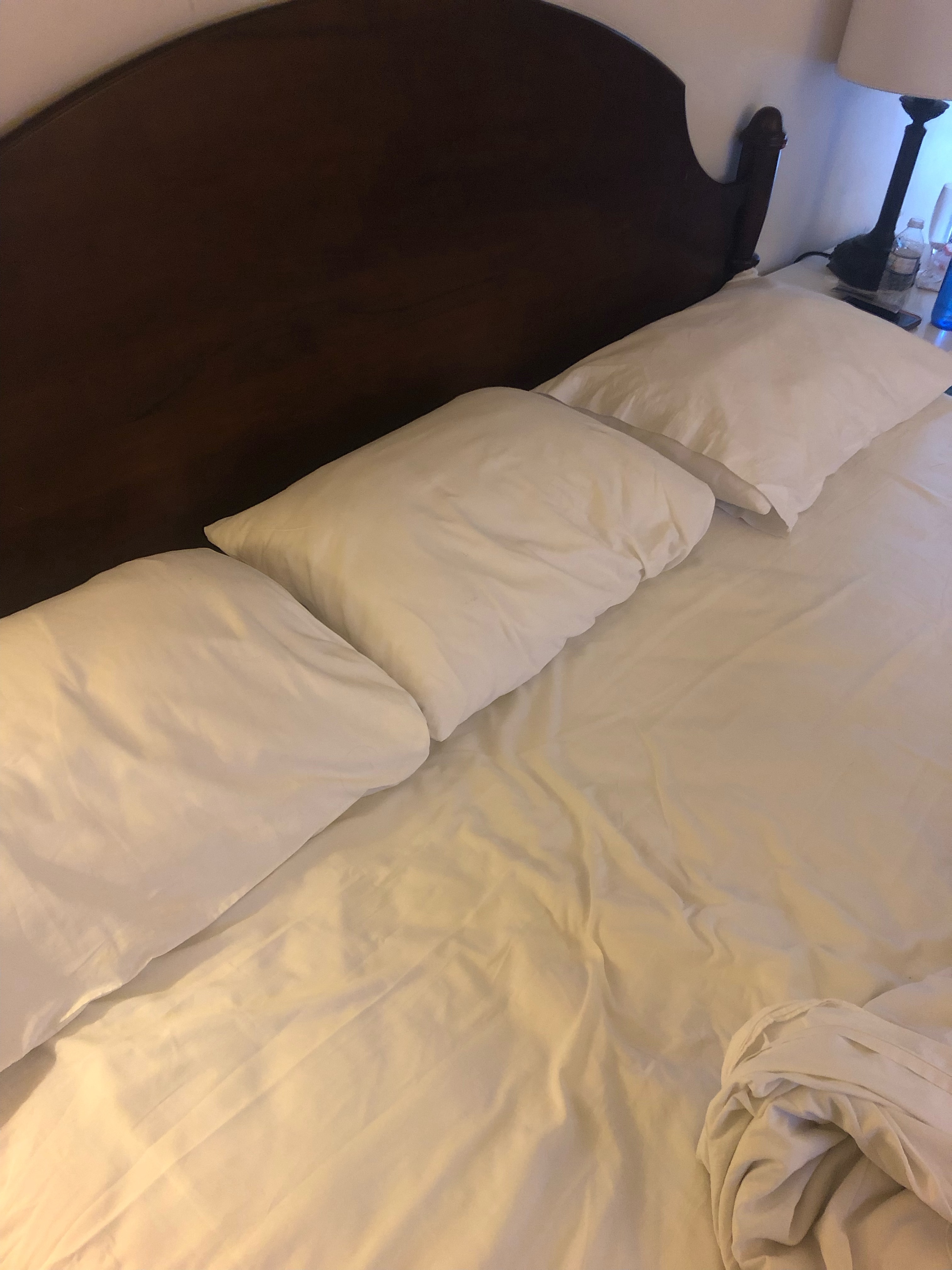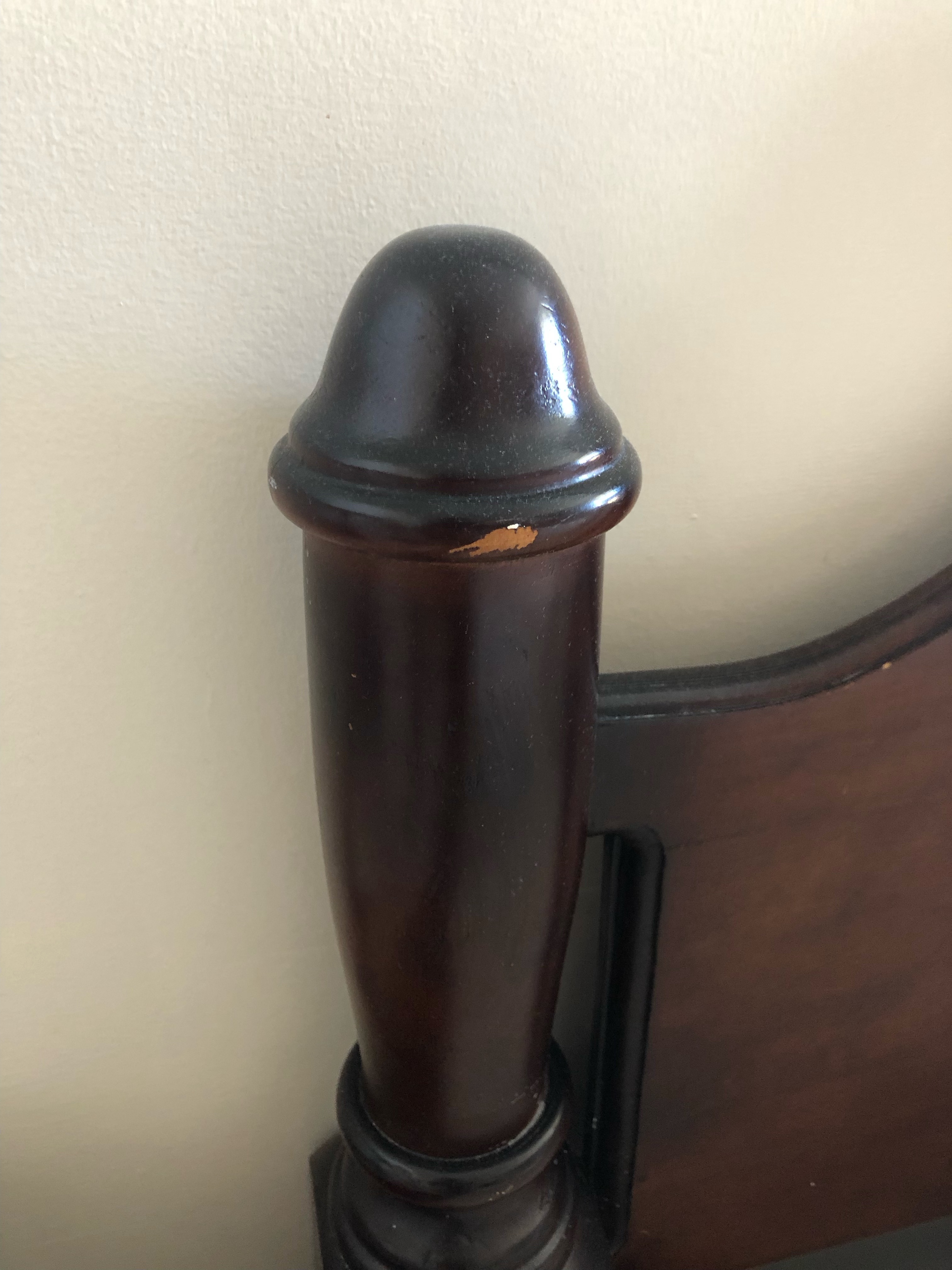 We both felt we were drugged by the timeshare sellers plying us with alcohol and we promptly fell asleep on the hard bed at 3pm. We were overlooking the pool and the music from the bar was loud and missing that vital tuneful element.
Each night the hotel had entertainment which we enjoyed. The first night was a circus which rather than clowns or elephants or trapeze artists or naked knife throwers on horseback, was simply an aerial display of lithe women and men swinging away.
After a cloudy Sunday in Mobay hoping for the sun to appear, we headed for Negril on about 90 minutes away. Negril doesn't have an airport but is one of the main resort areas of Jamaica and one we liked the look of very much. Next time we're going to Negril. Of the three areas that British tourists visit – Ocho Rios, Montego Bay and Negril, I would suggest Negril. Ocho Rios has Dunn's River Falls (no:1 tourist spot) and the blue hole and Montego Bay has close proximity to the airport but overall Negril is the winner.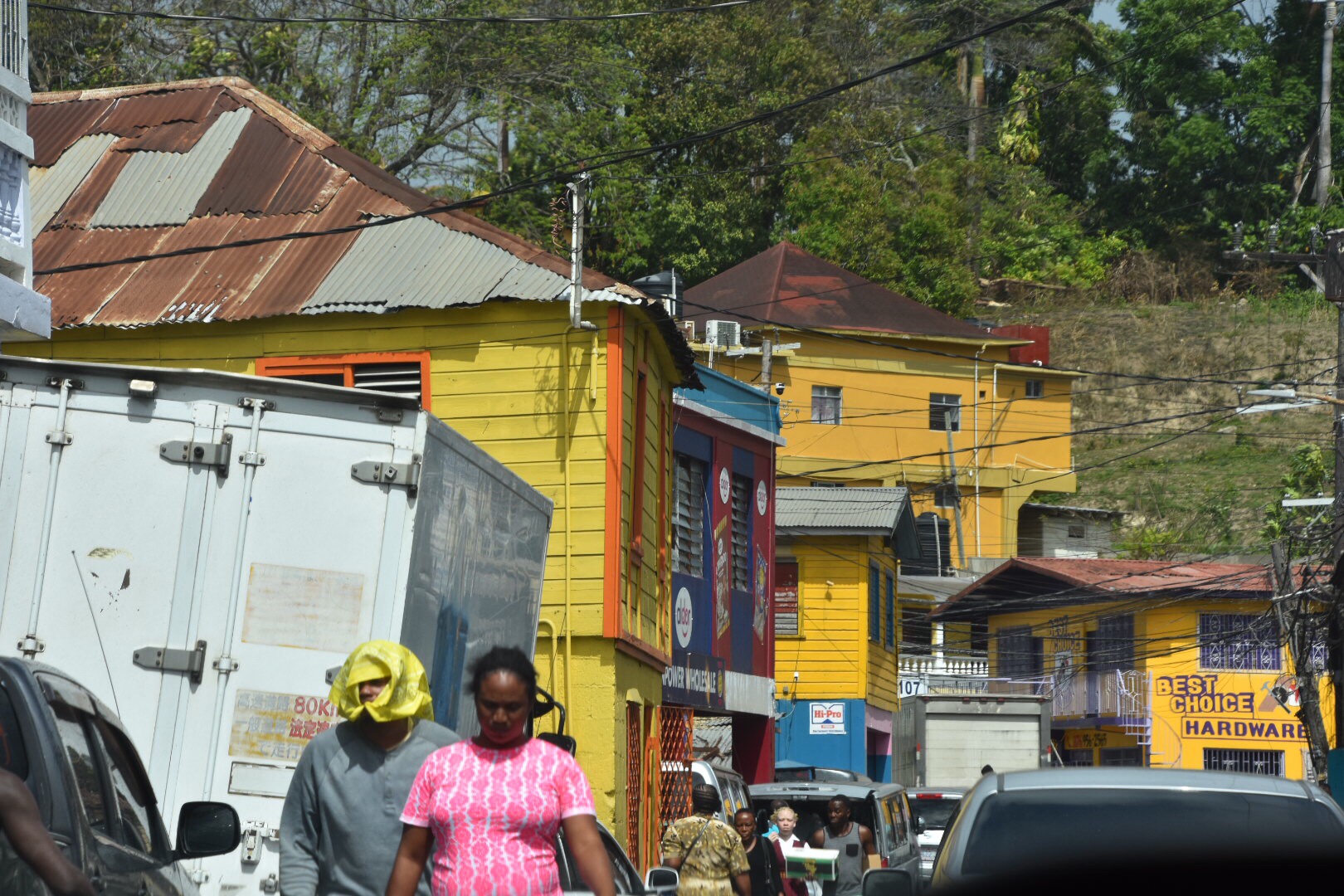 We'd hired a taxi and our young driver, Jermar, was very pleasant but couldn't be described as dynamic. No suggestions about things we could do on our full day tour so he first brought us to Margeritaville and we had a few good hours enjoying intermittent sunshine before heading to the world famous Rick's Cafe.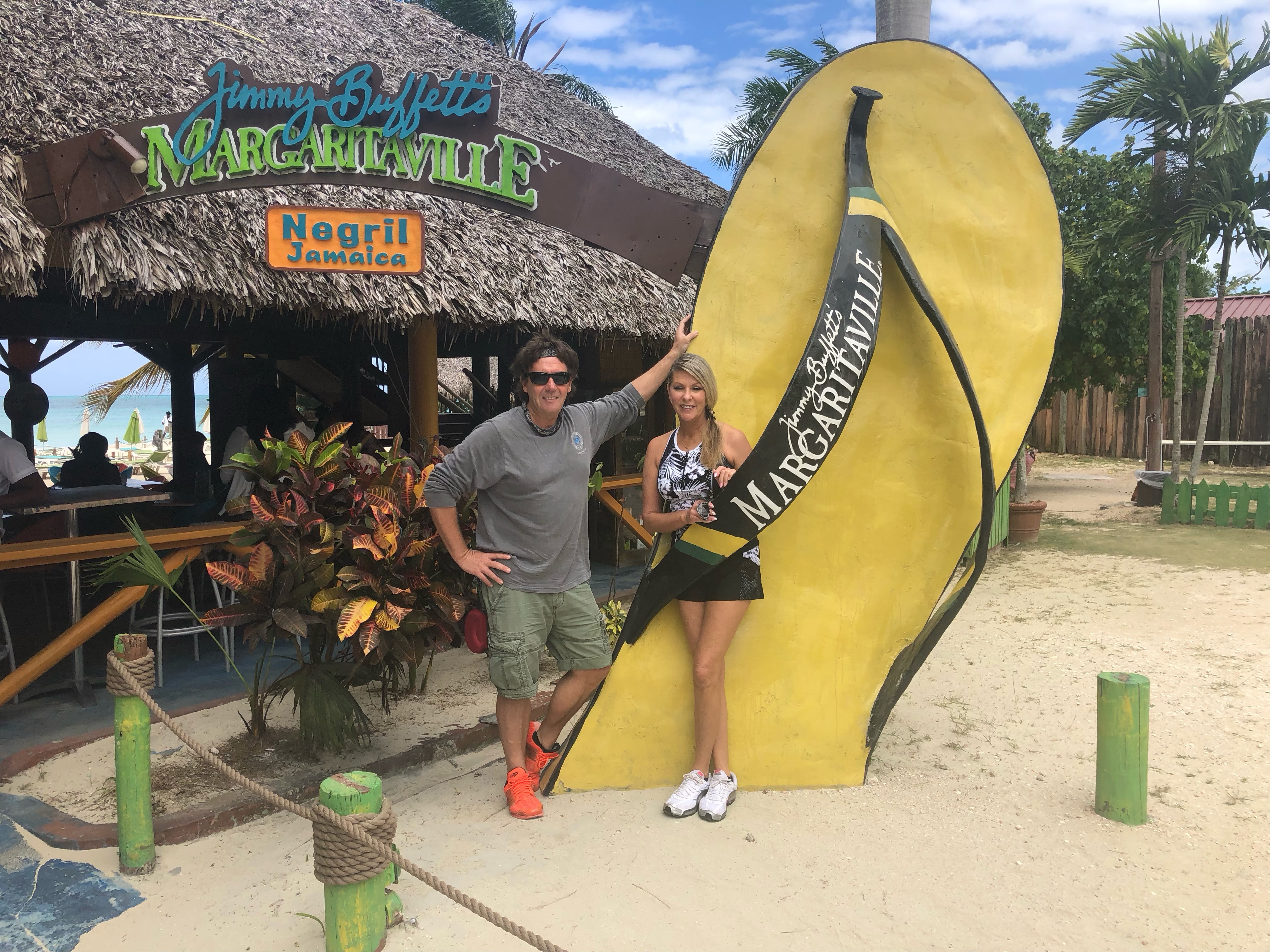 Rick's Cafe opened in 1974 and is not only perfectly positioned for sunset, it also has some wonderful cliffs where those inclined can launch themselves into the turquoise water below. There are a few diving spots of which the highest is about 40ft. It was a busy bar and there were no end of cliff diving participants. I declined on the basis that I was wearing the wrong colour speedos.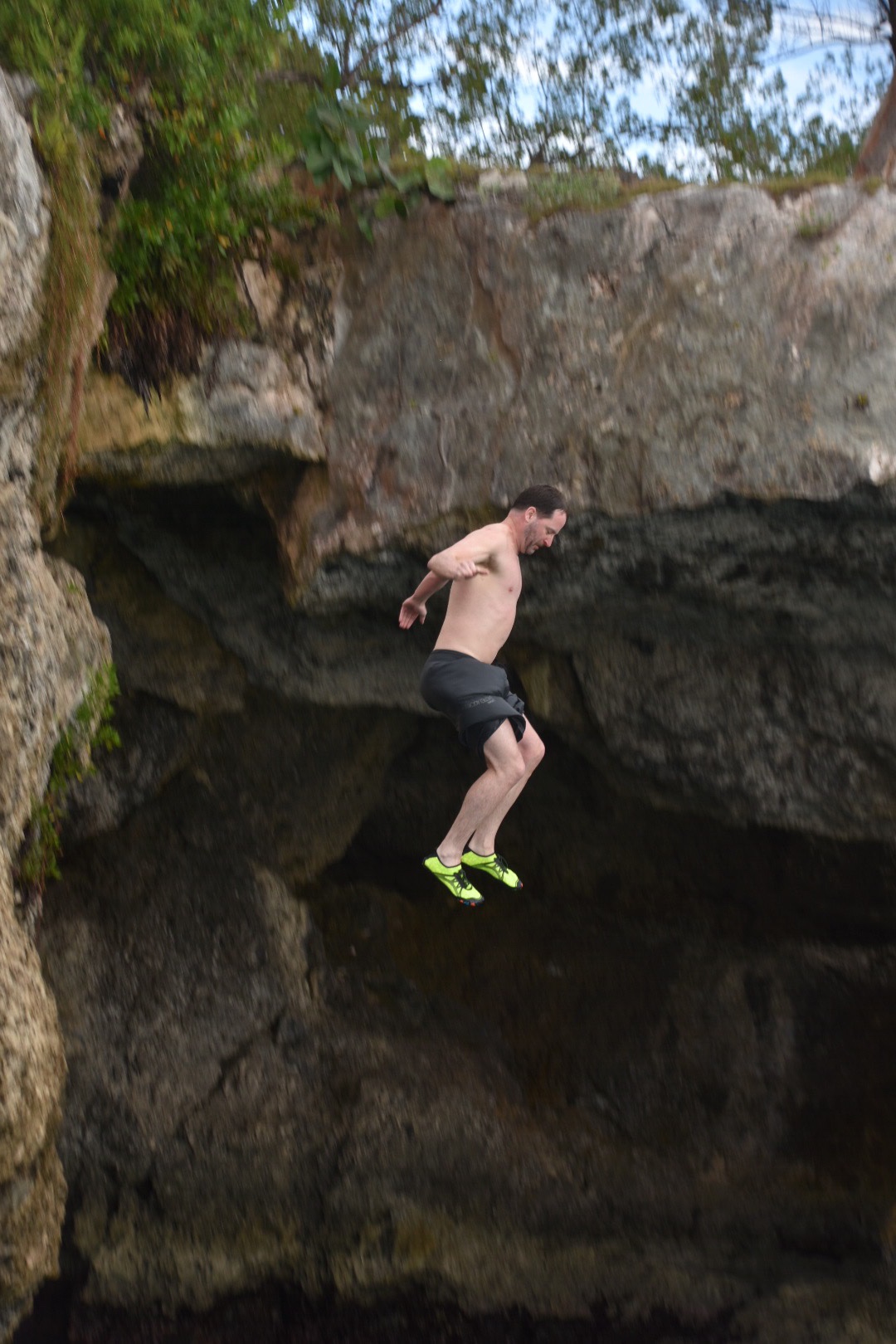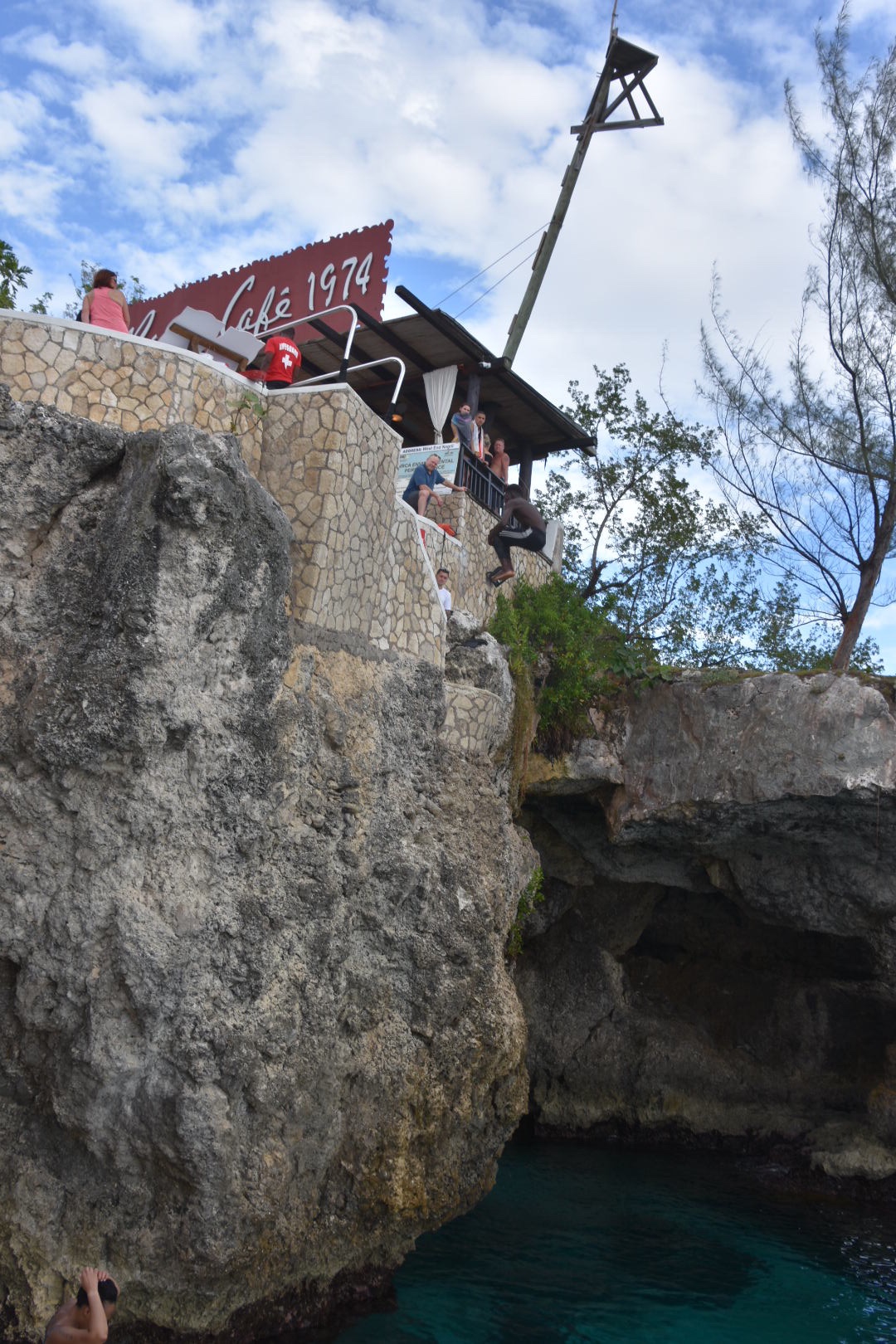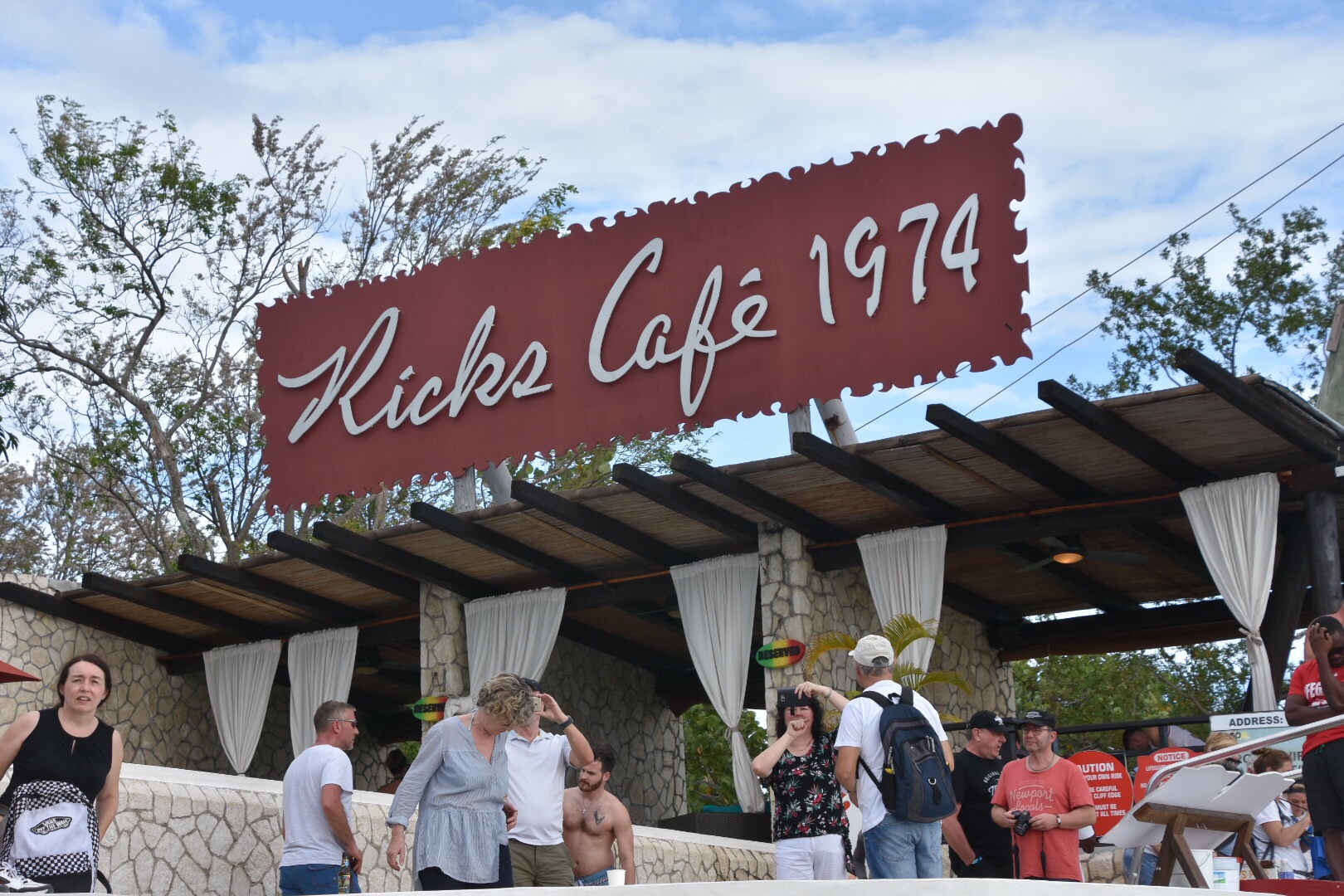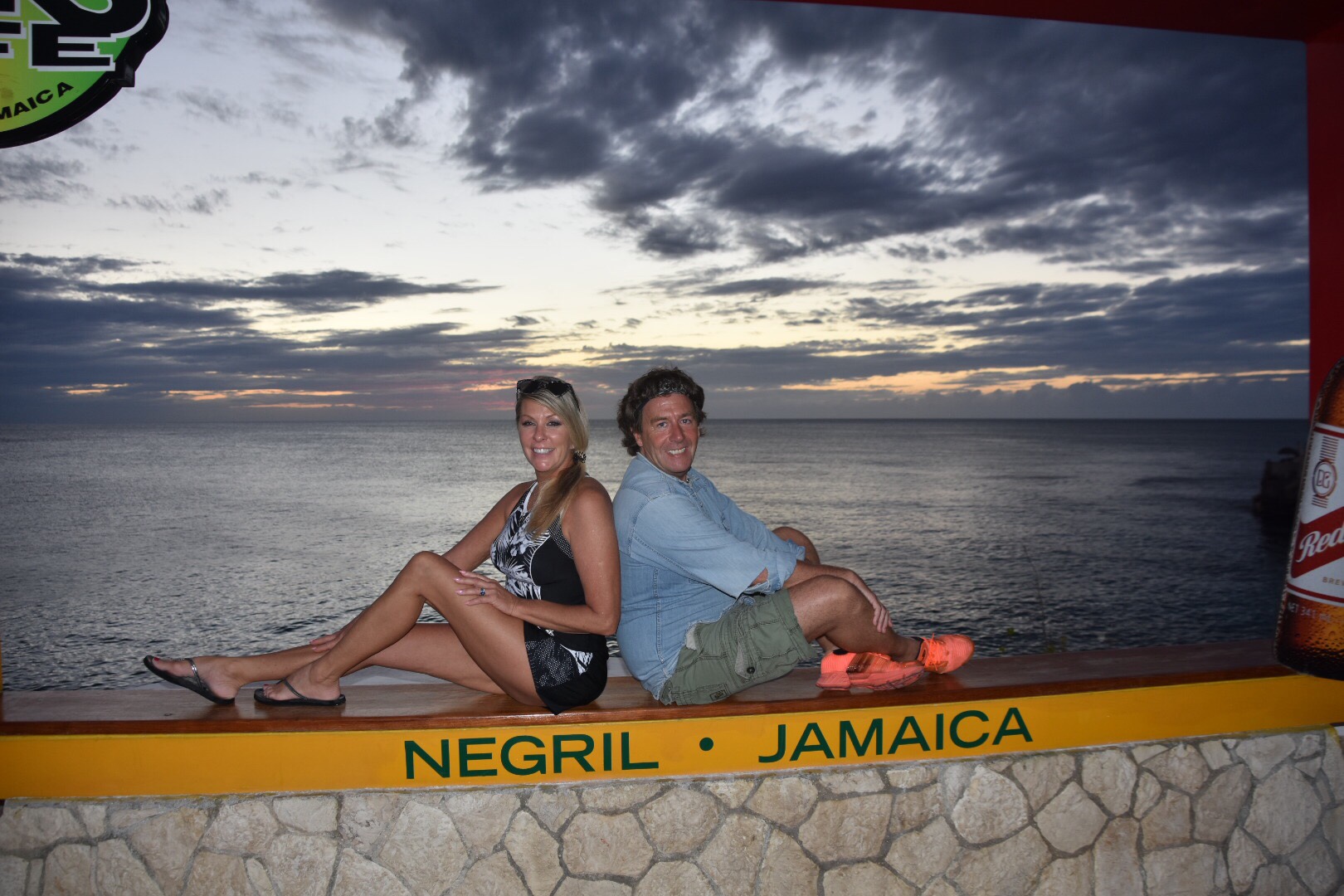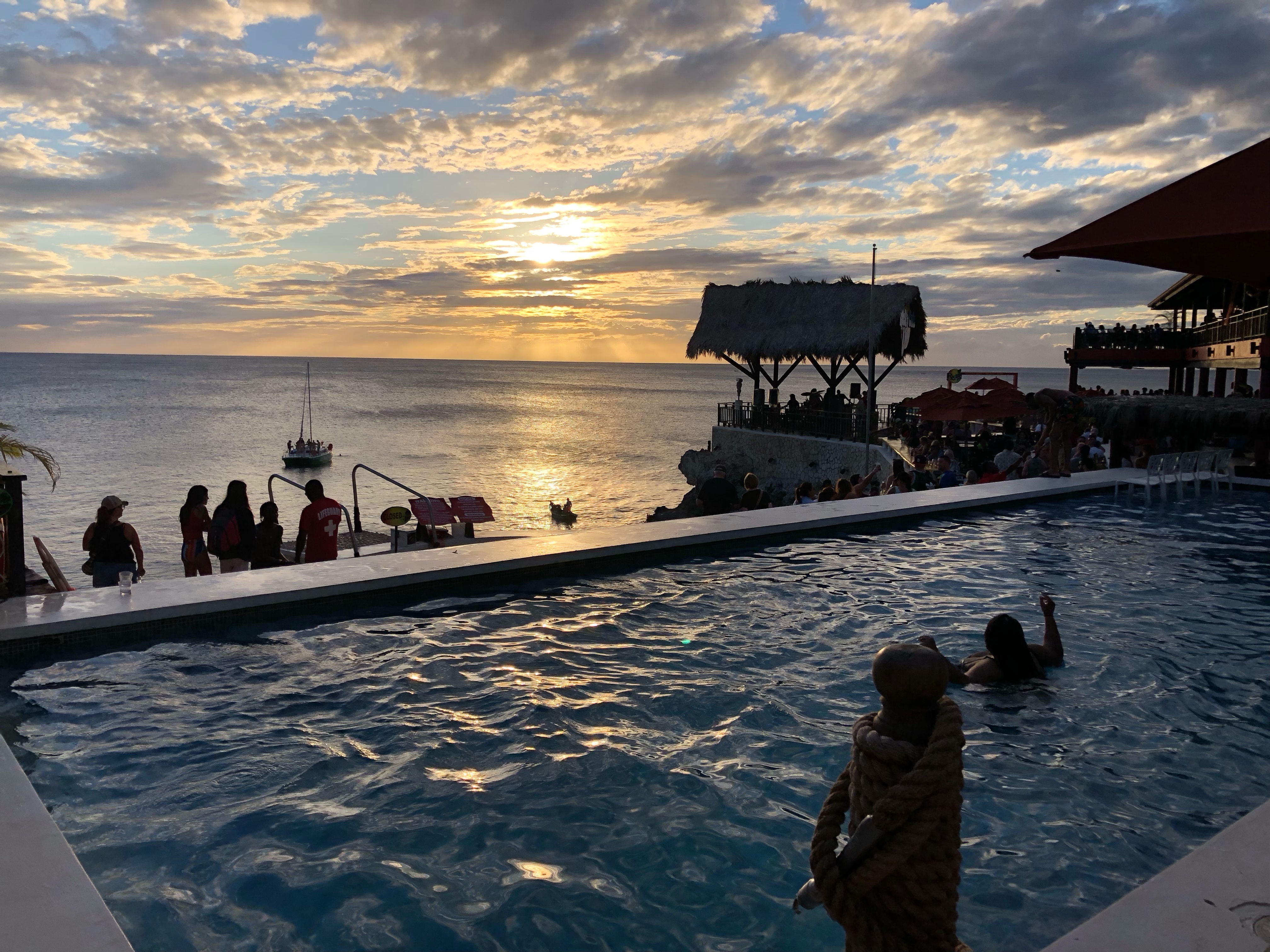 We spent a good three hours there and returned to our resort for Kids Talent Night which proved very entertaining. We learnt about this new phenomenon called Tik Tok. A series of 10 to 15 second dance routines which dominated the acts however my favourite was ten year old Antoine with the hula-hoop.
With only four full days to get a tan (we were getting white in Florida) Tuesday saw an improvement in the absence of clouds and we hit the beach. It's fair to say that the beach was very small for the size of the resort. And then finding a sunbed which hadn't had the centre bar broken by a large fat over-buffeted tourist was proving difficult. I thing these types of sunbeds need a design modification. All the crossbars are the same size but the centre one bears the brunt when a large unit decides to sit their huge arse down before adopting a more supine position. Basic physics. Anyway, these were some of the sorriest looking sunbeds I've ever seen.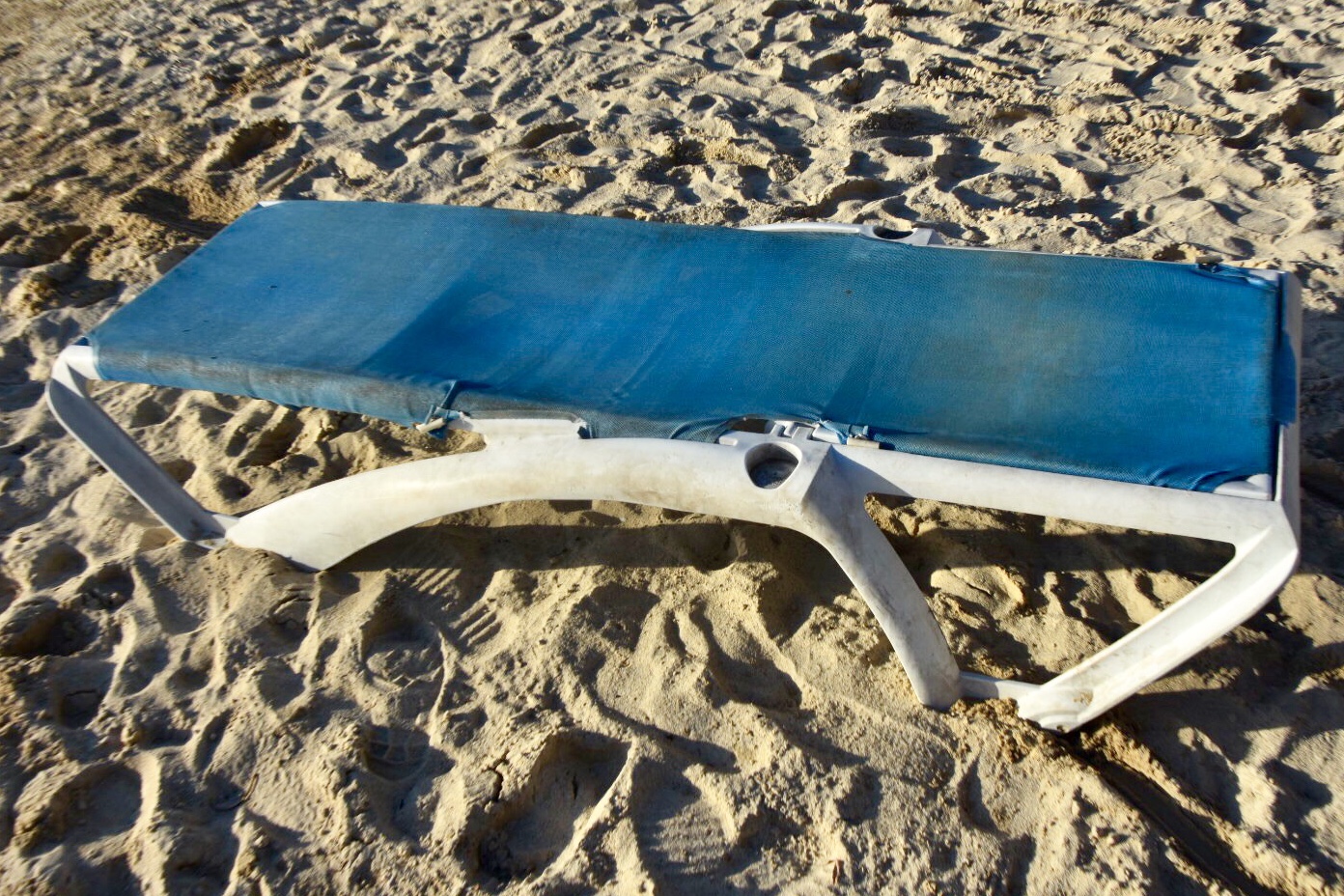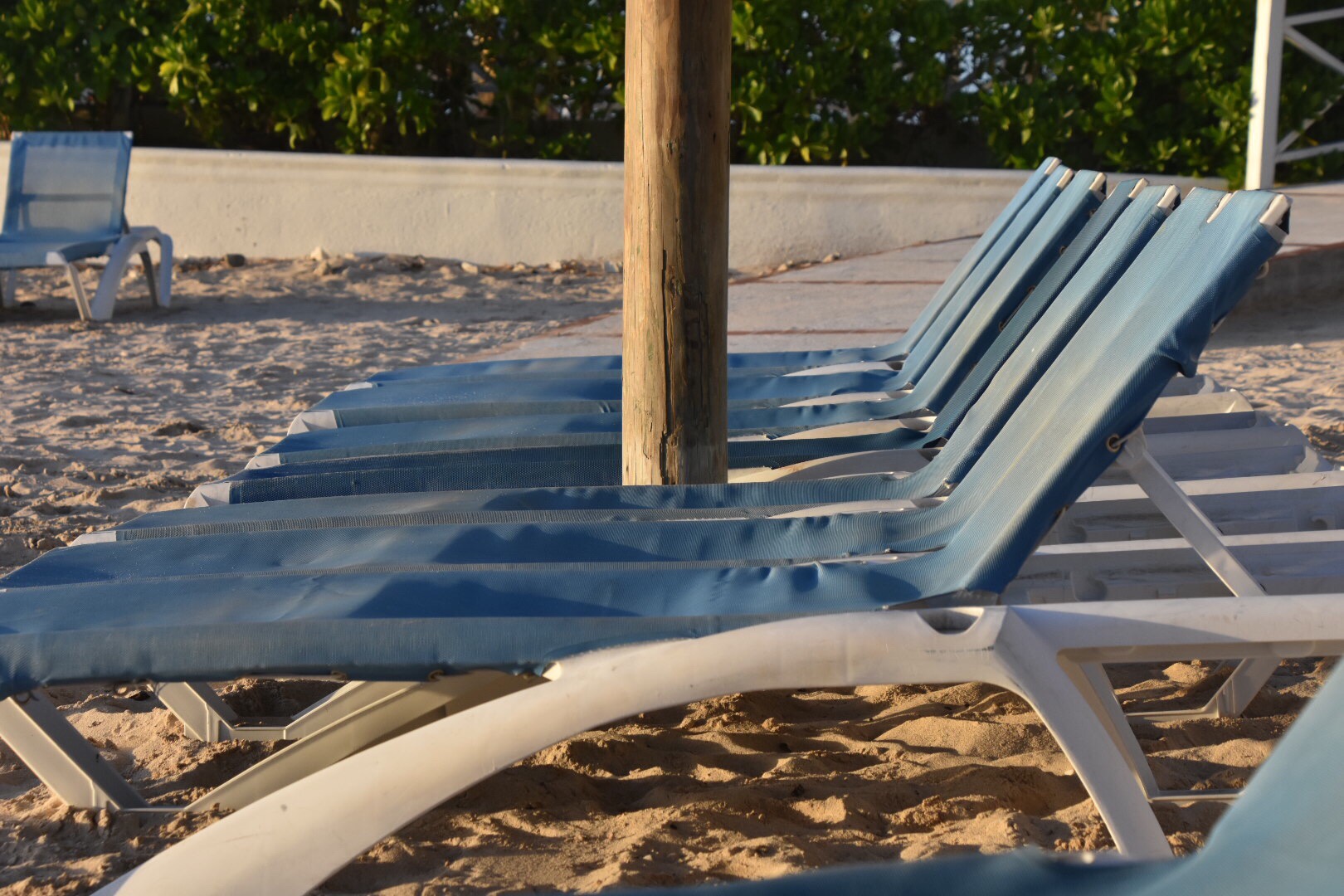 We stayed on the beach all day and we were treated to a lovely romantic sunset. In the evening we had the Evolution Dancers and the three guys doing the limbo were particularly memorable.
Later we visited the casino. Yes, they have a small slot machine only casino. There were some mentally compromised people who seemed to be able to function without constant supervision and their carer thought it would be a good idea to take them gambling. An interesting and disparate bunch and one of them was called Colin. The Indian one. We had a nice little victory on Caveman Keno but any success was short lived.
Out last day was blessed with wonderful weather but upon getting to the postage stamp of a beach, we were informed that a wedding was just about to take place so we all had to bunch up on one end. Well I've never seen a groom dressed quite as casually as this guy. Just two chairs for the witnesses and a table to sign the register. Little did they know that 10 minutes before, staff were busily sweeping debris from the sand in an effort to spruce things up a bit. The sprucing was mediocre to say the least. But the large couple seemed to be happy.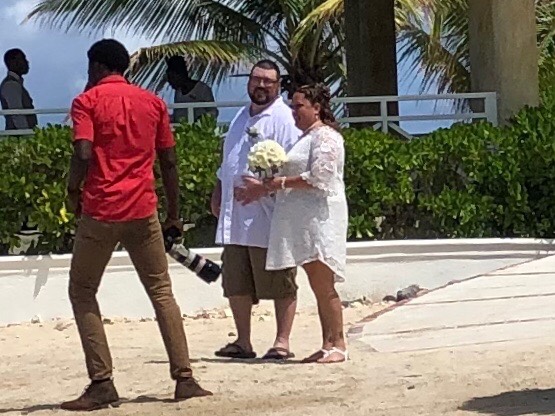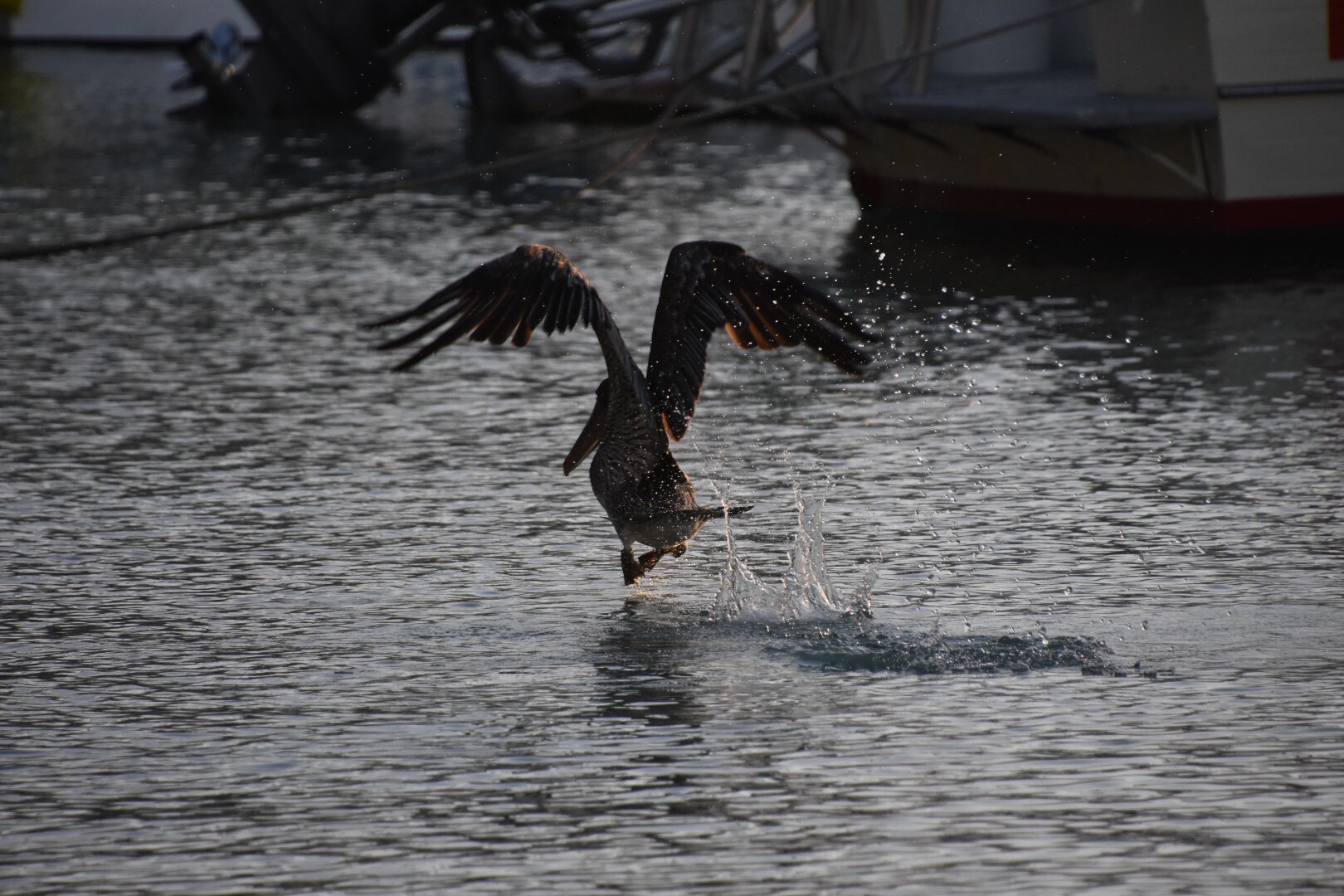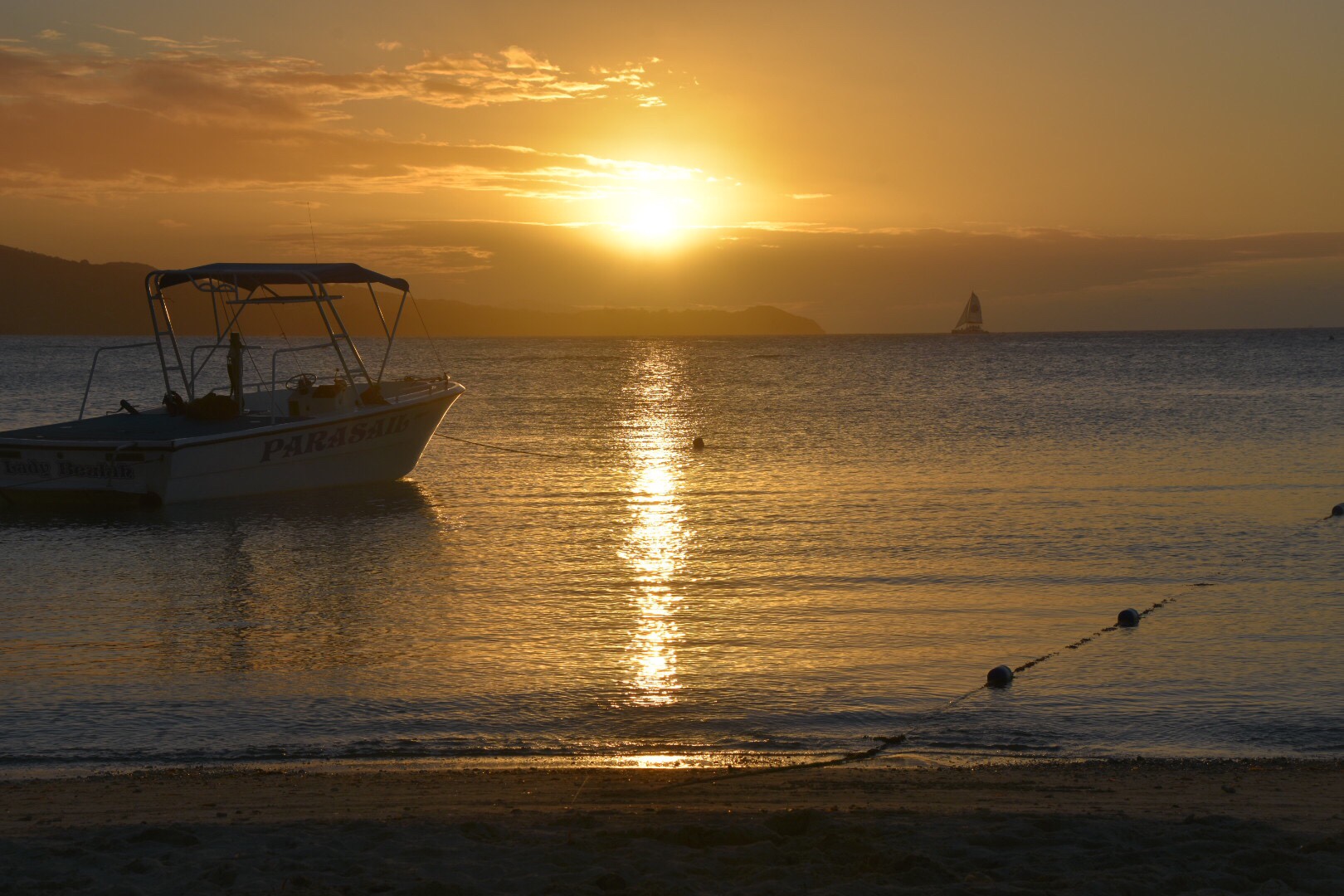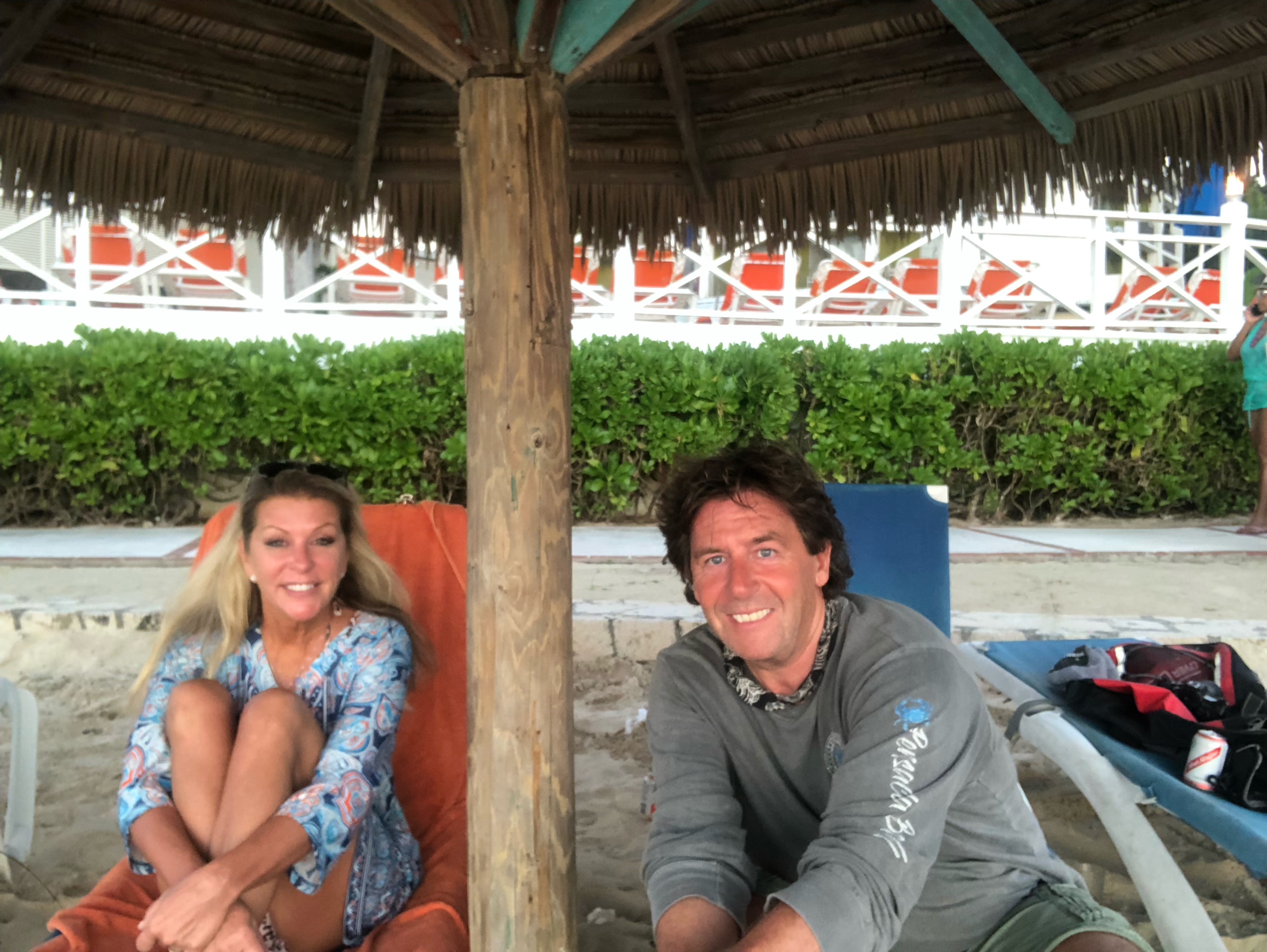 All in all, a pleasant little trip. Only two cases of coronavirus on the island when we left.