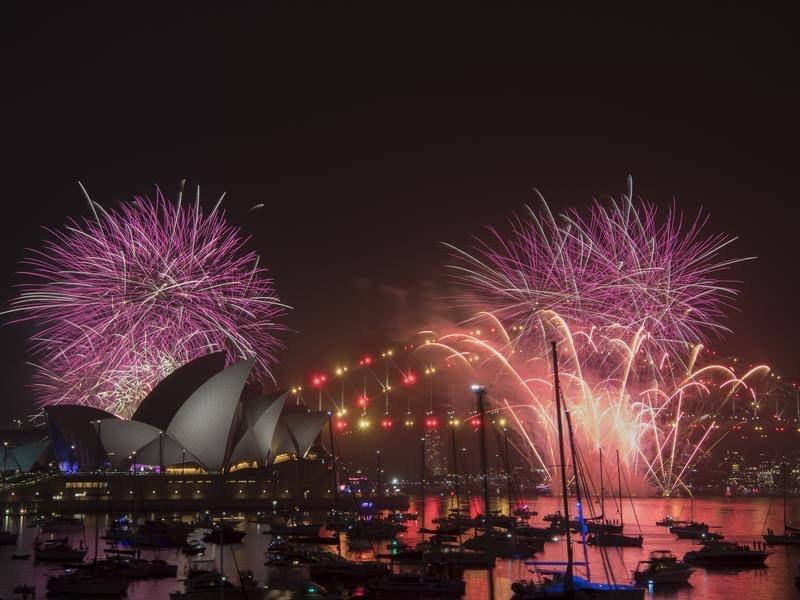 One of my favourite things to do when travelling is to get up early and explore a city before anyone else is out of bed. It's one of the few benefits of jet lag. The sun was up at 5:30 so I was off, masquerading as someone who might be doing some form of exercise. It felt like I had the city to myself which was quite magical.
At that ungodly hour, the only people about are joggers and homeless people (and a curious looking transvestite) and I got talking to Bob whose worldly possessions were condensed into two bags. He was 66 and had been homeless for four years. Before that he was living in some sort of housing project which he disliked so much that he chose the streets instead. Bob was born in England and came over as a Ten Pound Pom at the age of 9. I'm not sure when Bob last spoke with anyone but it became clear that he'd been storing it up. He alluded to the fact that he had some kind of mental illness which is all too common with the homeless and told me about a metal pin in his head and also losing 20% of his brain. Obviously not the part affecting speech. I made a 20 dollar contribution to his daily wellbeing which I'm sure he spent unwisely.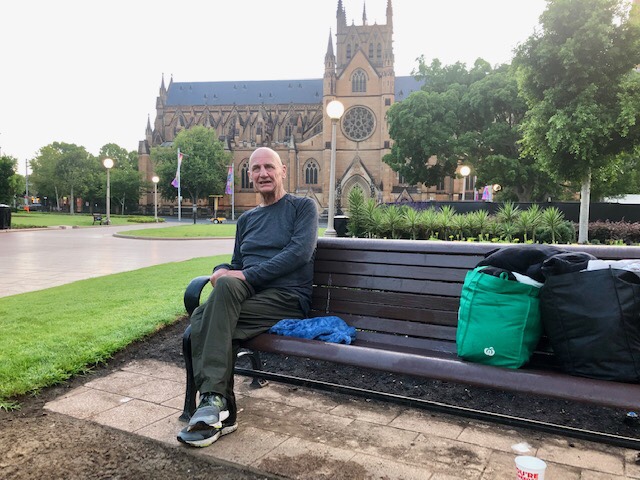 I wandered some more and found the site where the first church was erected in 1793. The minister was Reverend Dick Johnson which I think you'll agree is the perfect name for the chap presiding over Australia's first ecclesiastical erection. Sadly it burned down five years later.
Then it was a quick tour of the Anzac Memorial which instead of listing the names of soldiers who had died, listed town names instead including my personal favourite, Burrumbuttock.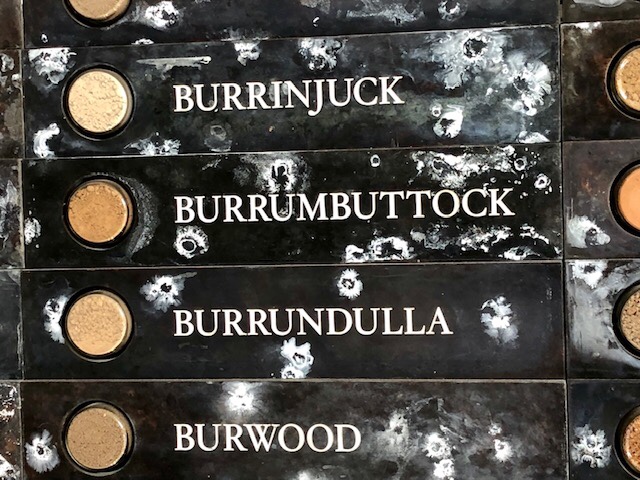 It was Sunday, so on the way back to the hotel I popped in to St Mary's Cathedral where Mass was being given. Before my recent church visits I'd been twice in 30 years – this was twice in a week.
Dimitra arrived at lunchtime and we headed out to another rooftop bar for lunch where she told me about falling for an American chap currently serving time in a Turkish prison. I couldn't beat that so I had a nap.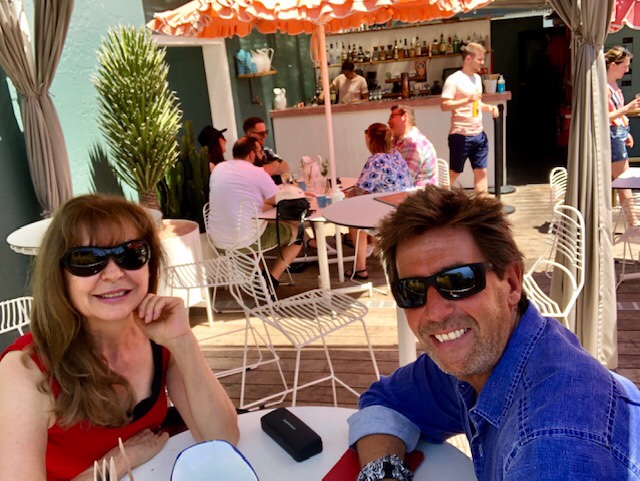 NYE
After leaving ex-Arsenal player, Ian Wright selling art from the second bedroom of my apartment, I awoke and went straight out for a walk. Sydney was gearing up for the evening activities and roads were being shut and barriers erected. I walked to Darling Harbour and then Circular Quay where the queues had already began. It was 6am. The early arrivals had 18 hours to wait for the fireworks.
The man in charge of the fireworks is a neighbour of Dimitra. A chap called Fortunato Foti. 8.5 tonnes of fireworks costing $5.8 million Australian dollars (£3.2 million pounds, $4.08 million US dollars, 34,000 million Uzbekistani Som).
We'd booked a table in the revolving restaurant of the Sydney Tower (which is the second highest observation tower in the Southern Hemisphere) and we arrived, as instructed, at 7pm. It was going to be a long night. It was a six course dinner with accompanying wine and they brought out the rather minuscule dishes about every 40 minutes. Of course the first thing I did after being seated was get the stopwatch out and time a single rotation. I couldn't help it. We were going slowly and the fireworks were only due to last for 12 minutes. One rotation took one hour. Apparently they can speed it up and reduce the time to 38 minutes and also stop it completely which is what they did, first at 9pm for the first display (for kids) and then for the main event. Luckily we were in a good spot both times so people from the other side of the restaurant came over to our side.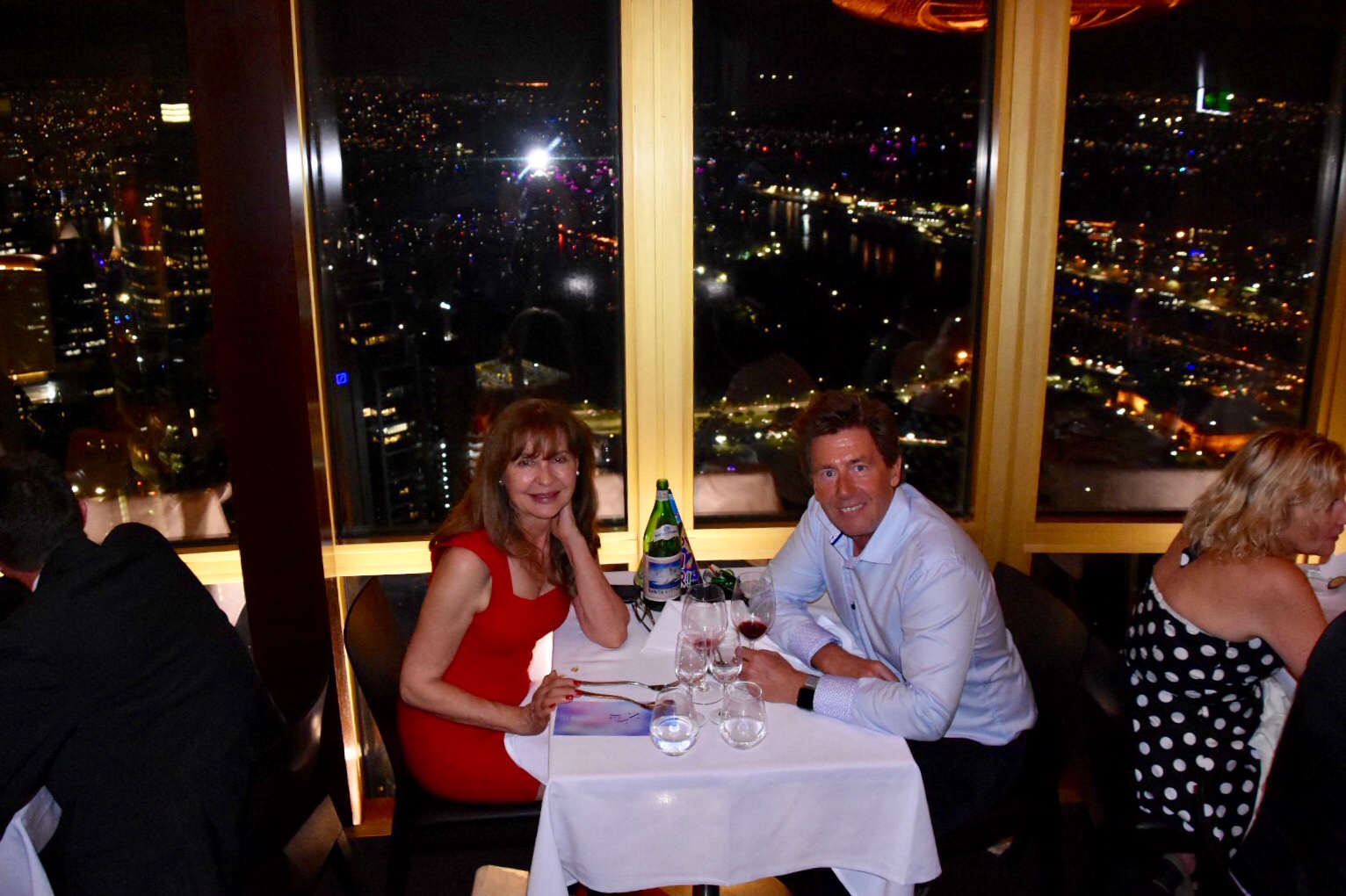 All food and wine was included in the cost of the $700 ticket but not the two bottles of water which cost us 20 bucks. I found that quite strange. One of the most amusing things about a revolving restaurant is that the toilets keep moving. Sometimes left, sometimes right and if you time it right, straight ahead. I'd not encountered a mirrored urinal wall before. I quite liked it.
Overall it was a good experience but I cannot honestly say it was fabulous. I think the view from the harbour or the opera house would have been better.
On the walk back to the hotel my main task was to keep Dimitra from toppling over in her high heels. She then passed out from alcohol consumption and I went to the rooftop pool to call Dianna. Talking to her for half an hour was the highlight for me, not the fireworks. After that I went to the park opposite with a large polystyrene cup of red wine and stayed there until 3am people watching.
On New Years Day Dimitra was hungover so I went for a walk. The morning before, the park benches were all empty. On New Years Day they were all occupied by people who had just abandoned themselves. My favourite is the guy who just slept on the pavement but I also like the chap who respectfully took his shoes off for the "bench sleep".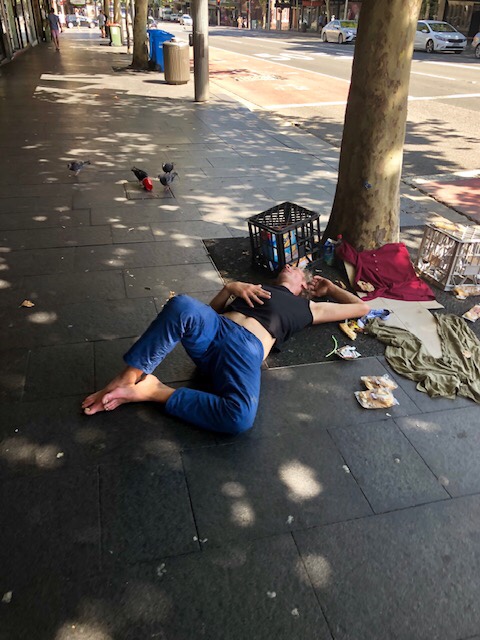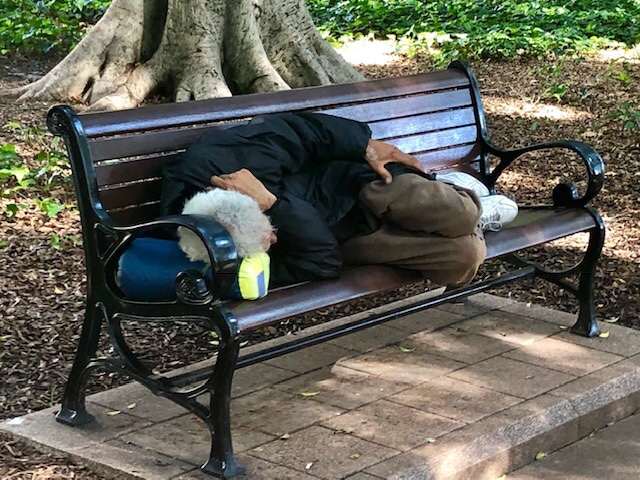 At lunchtime Dimitra went back home so I got the bus to Coogee Beach and did the walk to Bondi Beach which took about 90 minutes. It's a fairly attractive coastal walk. During the walk I came to Clovelly Beach where they'd just pulled a 34 year old man from the water and were performing CPR on him. He sadly died so a rotten start to 2019 for his friends and family. Drowned.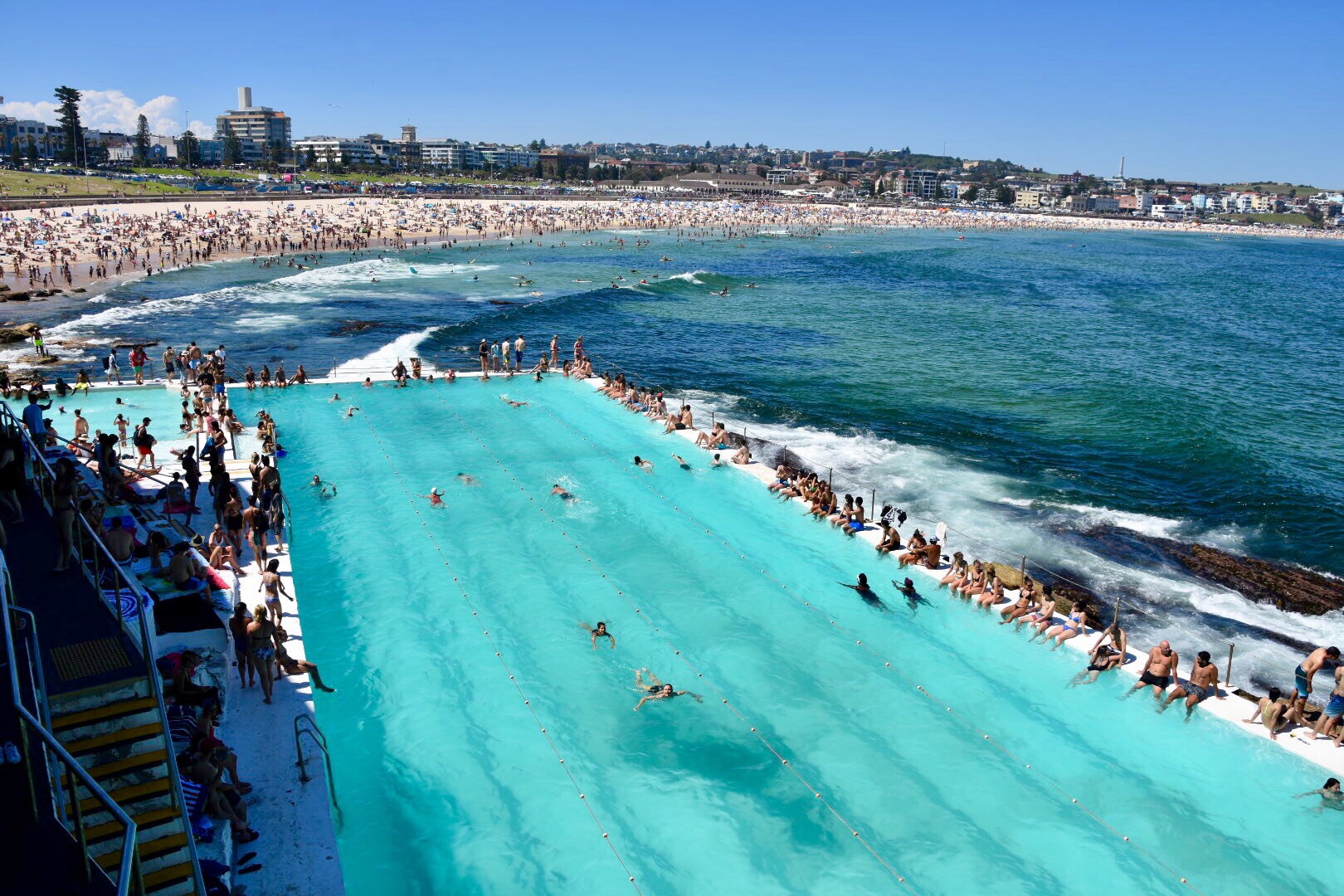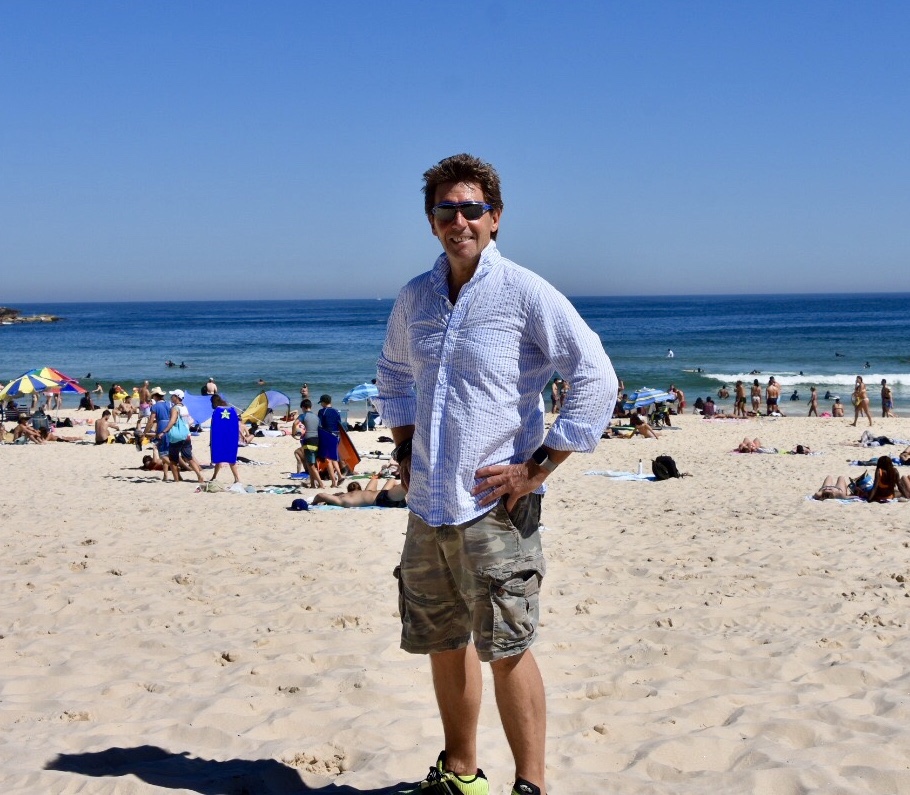 Wednesday was my last day so I decided to give the Big Bus another chance. It couldn't possibly be as bad as the one in Miami. It was. I was buying my ticket online as the bus drew up and I boarded, explained what I was doing, but no. I couldn't stay on the bus until I'd paid so I had to get off at which point I looked a the South American girl with the squeaky voice and voted with my feet. I think my turbulent relationship with the Big Bus has run its course. I'm not sure I've ever enjoyed one. In Cape Town I only did it for safety reasons!
So instead I walked over the Harbour Bridge to North Sydney and it was very quaint indeed. I was looking for the 50m Olympic pool but I also strolled around Luna Park which is a theme park similar to Coney Island. And of course the suburbs where I came across one of the most perfectly trimmed bushes I've seen in a while.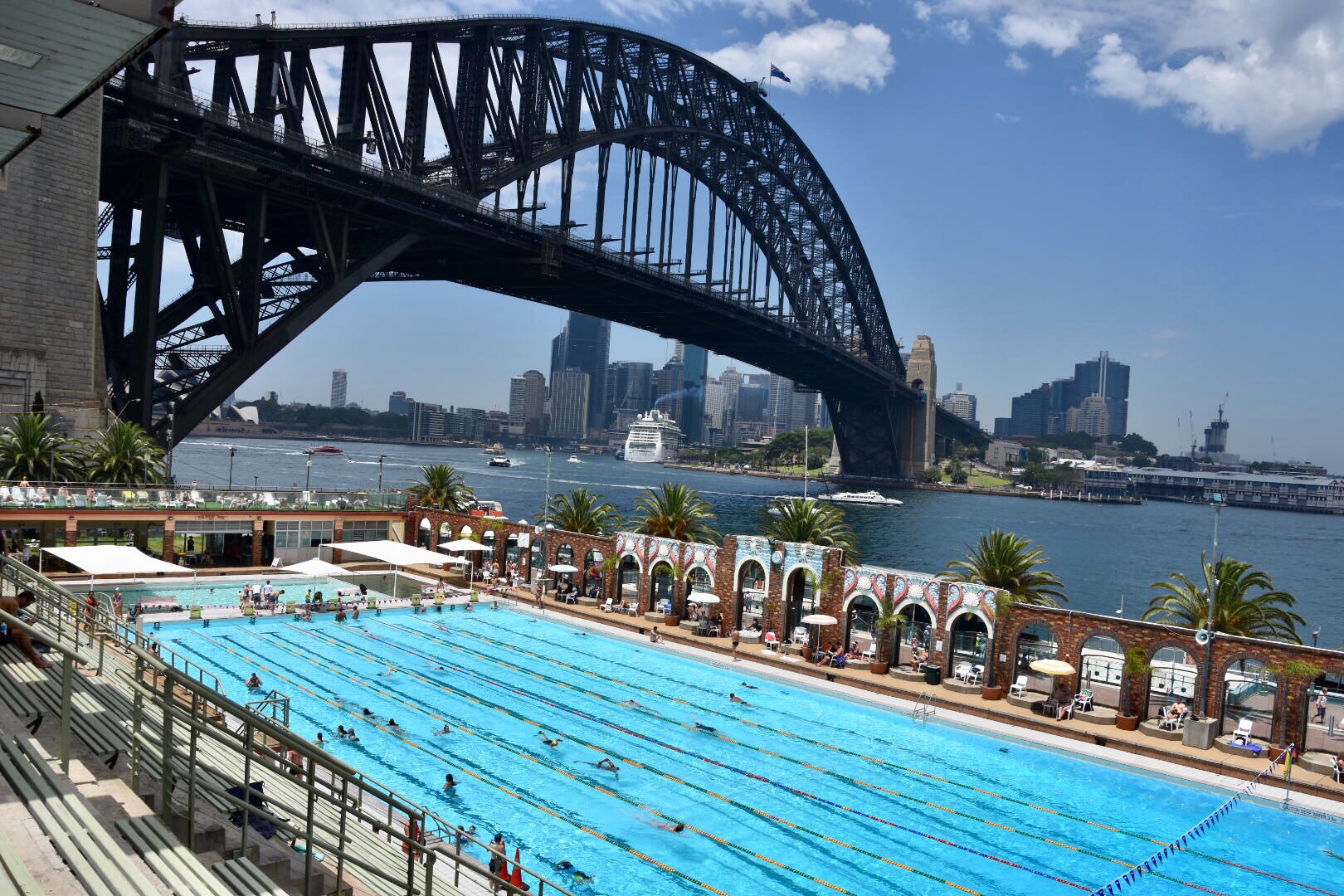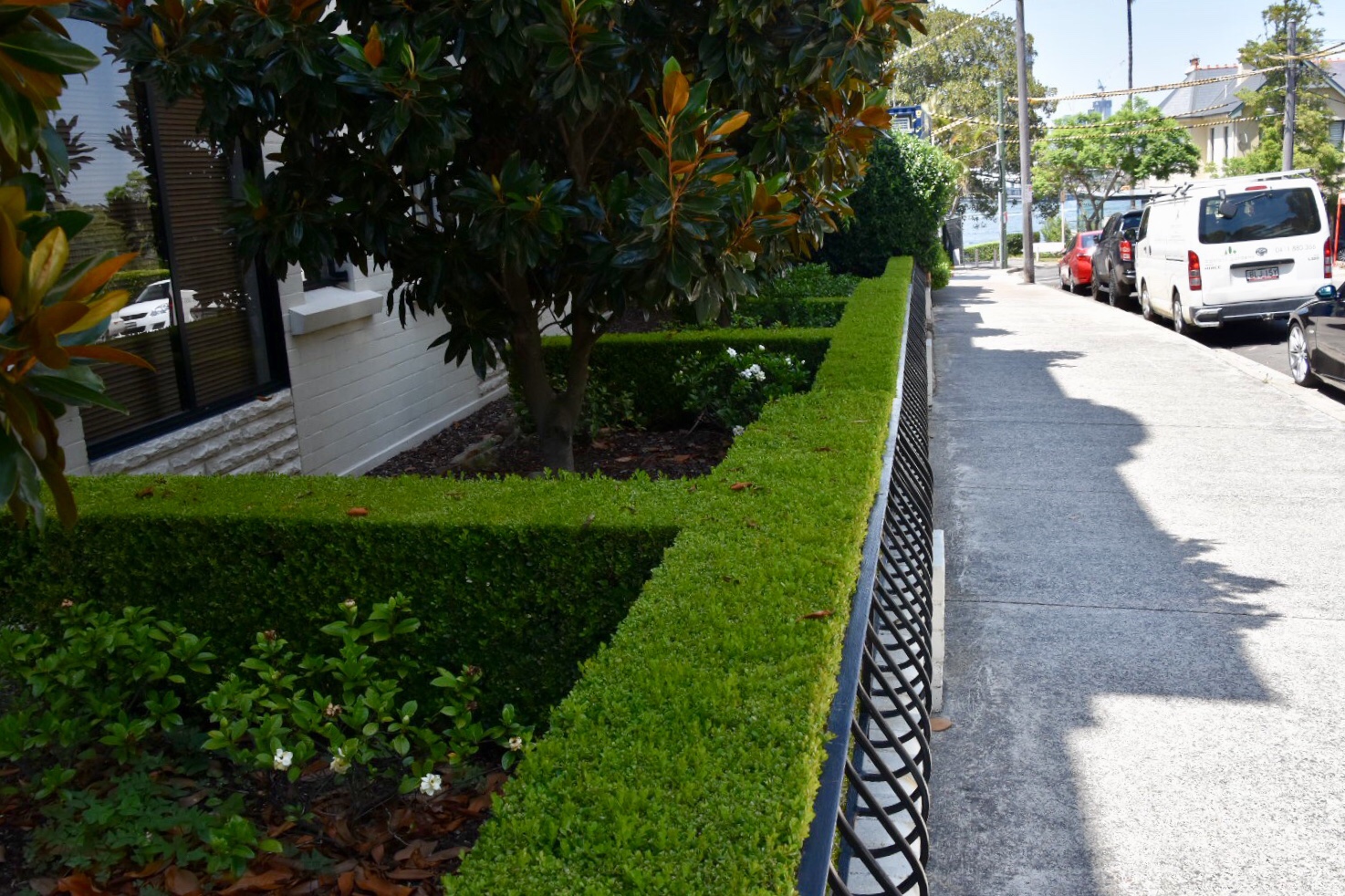 Anyway, I'm not sure who's running South Korea at the moment because every one of 'em seems to be in Sydney.
The firework image isn't mine. Petty photographic crime.