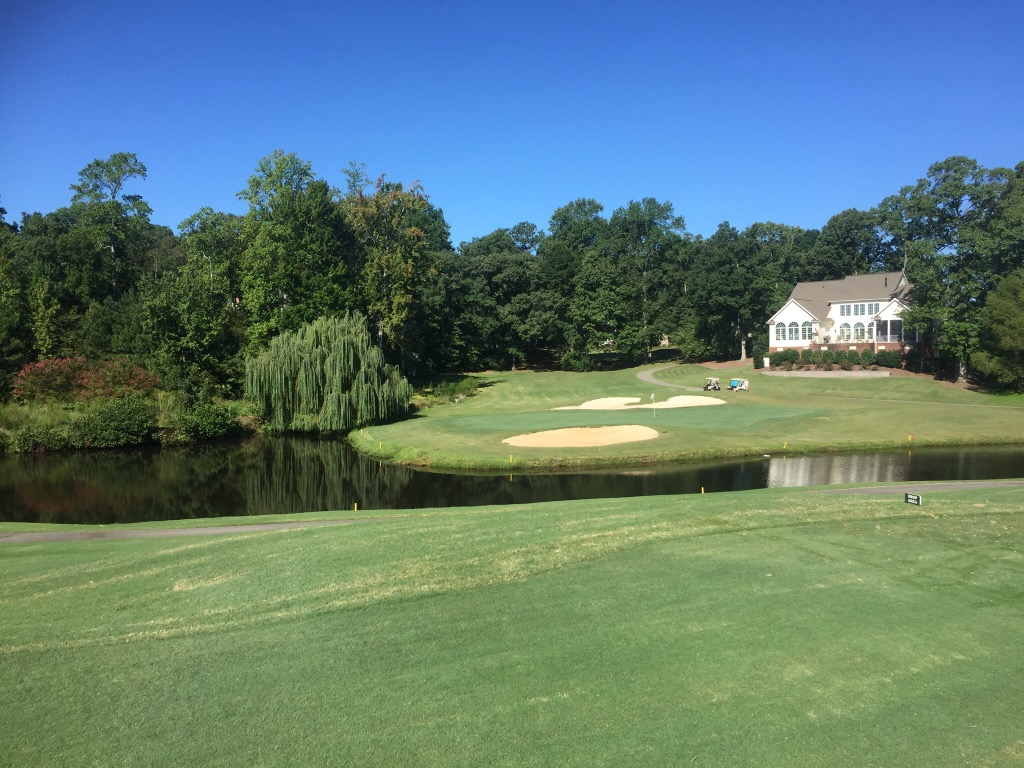 After a 7 1/2 hour train ride from New York I arrived in Williamsburg on Thursday evening. I've not been here to for eight years and it was good to be back in one of the most beautiful residential settings I've ever seen.
It was lovely to spend time with Jo, Colin and the boys. We went bowling the other night – Colin won and Harry got a strike with an 8 pound ball. No mean feat. Three lunches and one dinner out hasn't done much for my diet but I have been up every morning doing long walks along the tree-lined roads that wind through three golf courses. This place really is good for the soul. It's amazing to think that property in Ford's Colony goes for about $150 per square foot. I could be tempted…
Yesterday was the anniversary of 9/11 so Colin did the 110 floor climb with a 35lb sandbag on his shoulders. I stayed behind and drank wine.
We've been glued to the Weather Channel for the last three of 4 days with hurricane Irma wreaking havoc in the Caribbean and Florida. It's been quite comical watching the presenters in their blue cagoules being soaked and buffetted as they report from the most affected areas. They looked like they were enjoying it though and were doing their best to sensationalise the whole thing. I think they were disappointed when it was downgraded to a tropical storm. Anyway, the weather in Williamsburg has been fabulous.
I picked up the car yesterday from Norfolk airport. I have upgraded to a Mercedes 350 GLE for my cross-country road trip which starts today. Young David at the Thrifty desk make me an offer I couldn't refuse. Cheeky fellow.