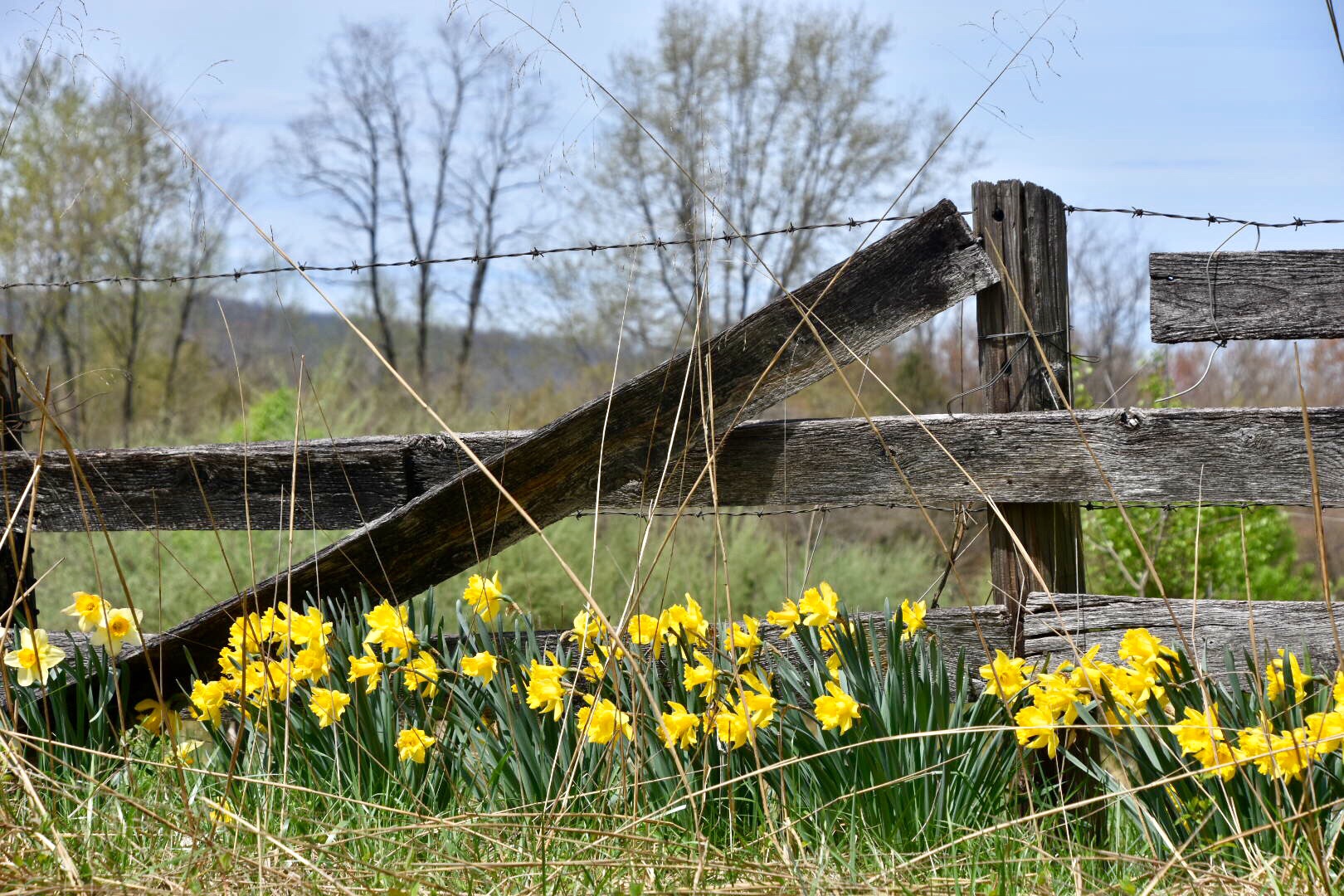 Our 25 day road trip has now come to an end after covering around 2,800 miles, visiting 12 states and two countries. The journey started in Georgia and our first stop was at Lake Oconee east of Atlanta. I'd bought a road bike so we were able to go on our first cycle together which was fun.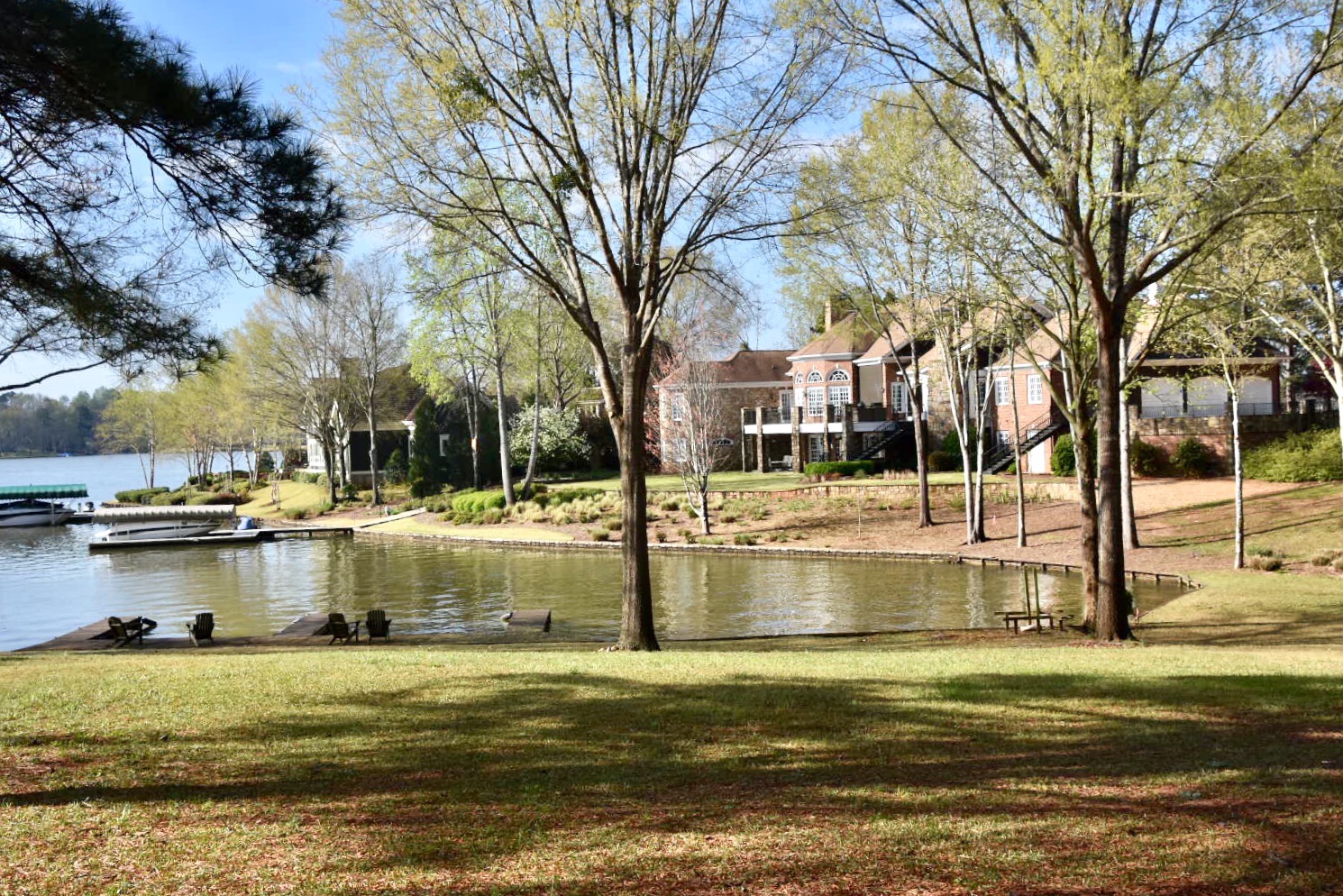 The next three days were spent in the charming city of Charleston in South Carolina and we stayed at the historic Francis Marion hotel, named after a general in the US Civil War. During our stay we visited Fort Sumter which is located on an island in Charleston Bay. Fort Sumter was where the US Civil War started on April 12th 1861.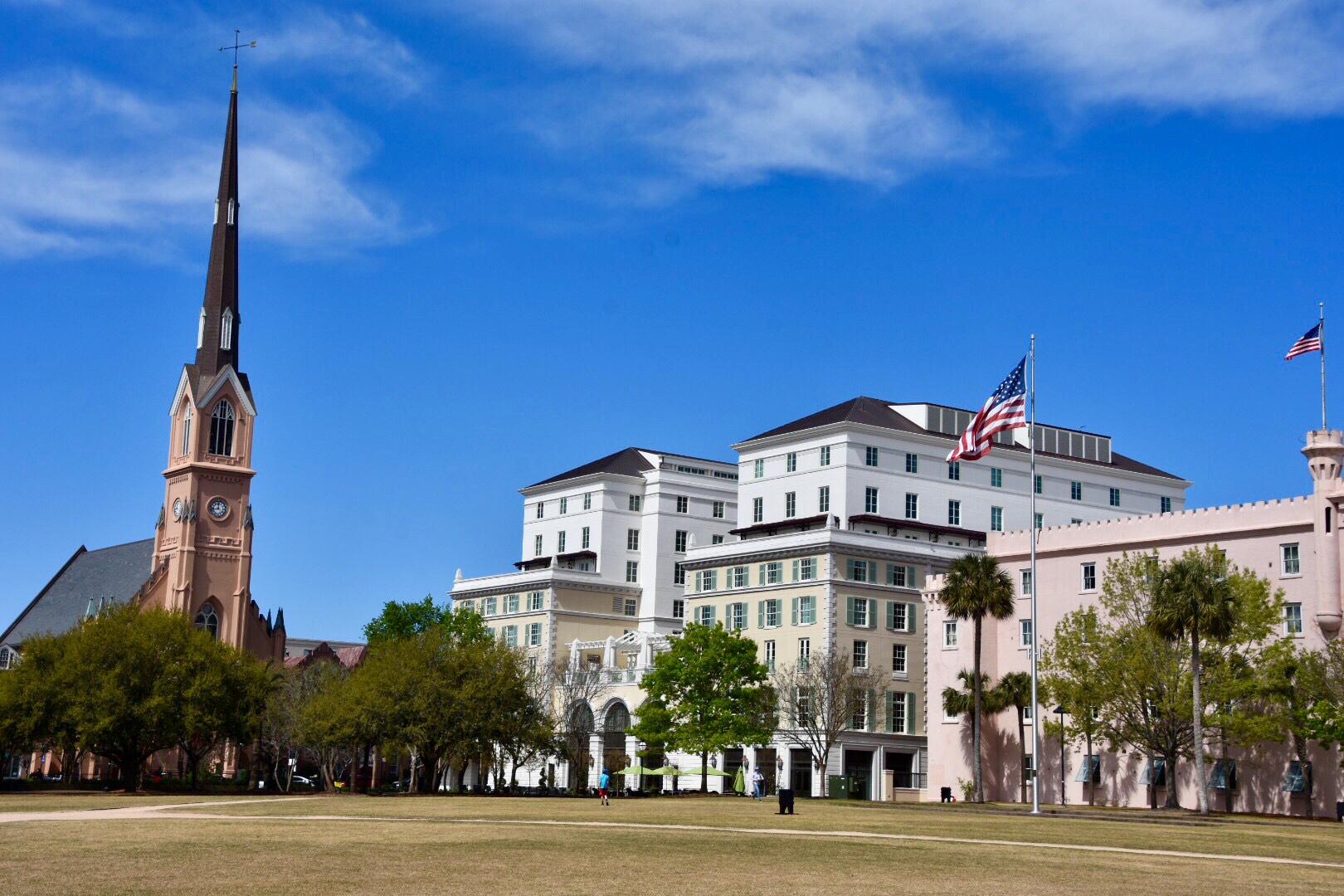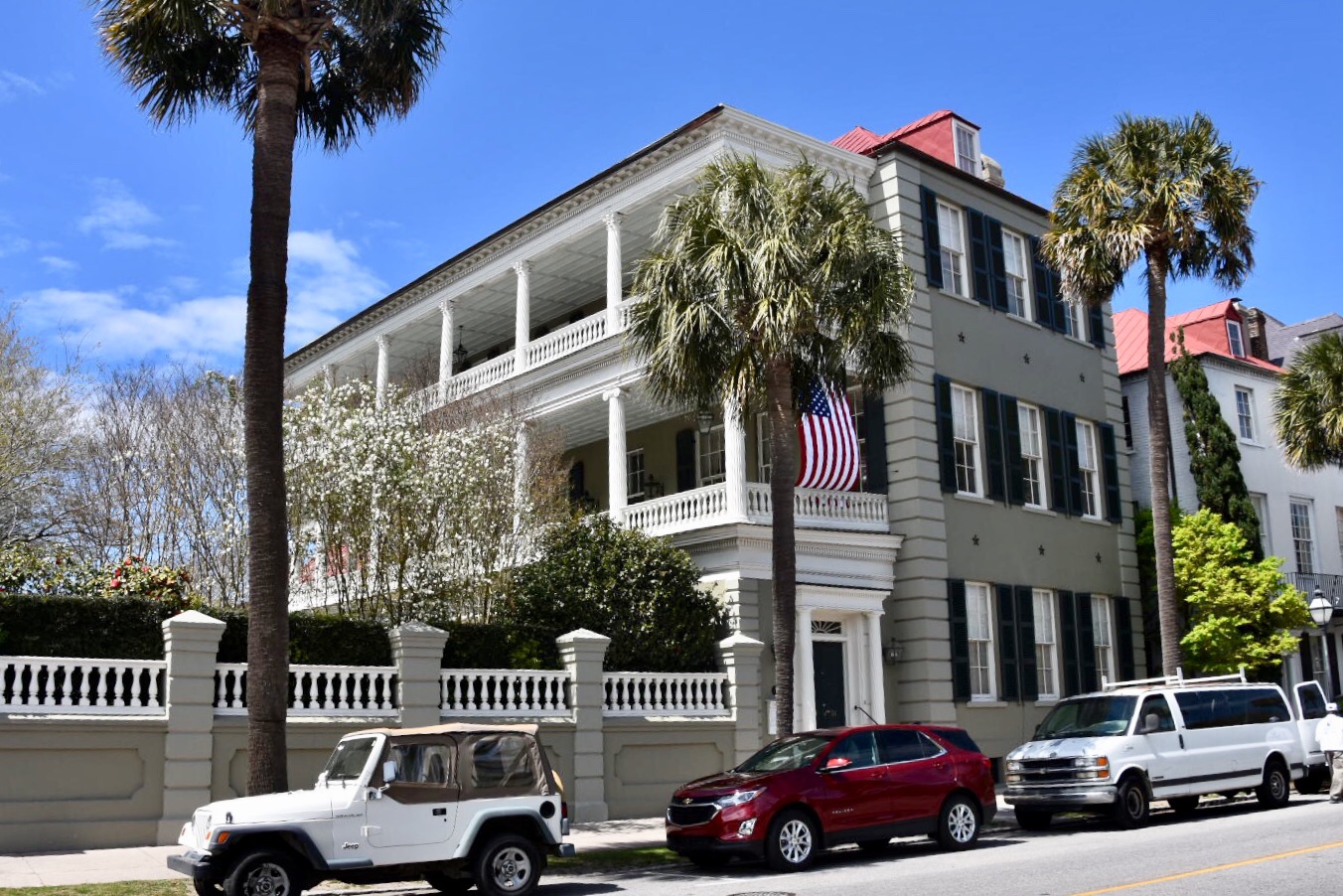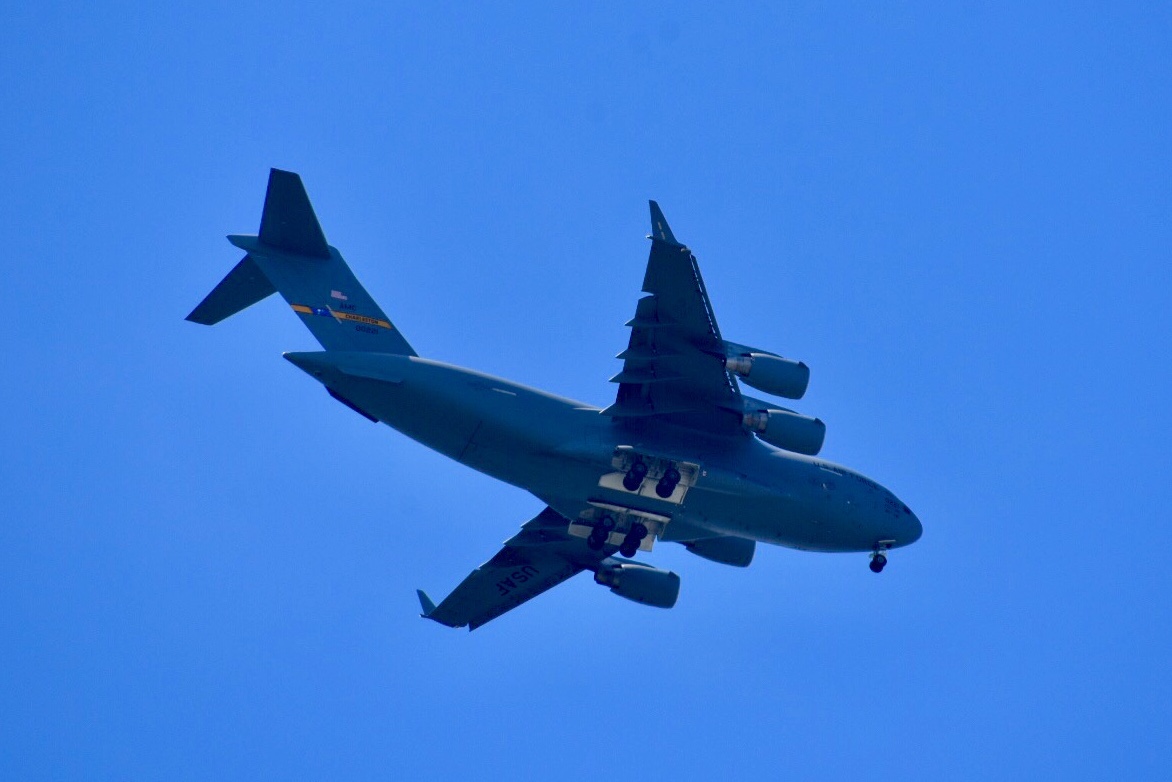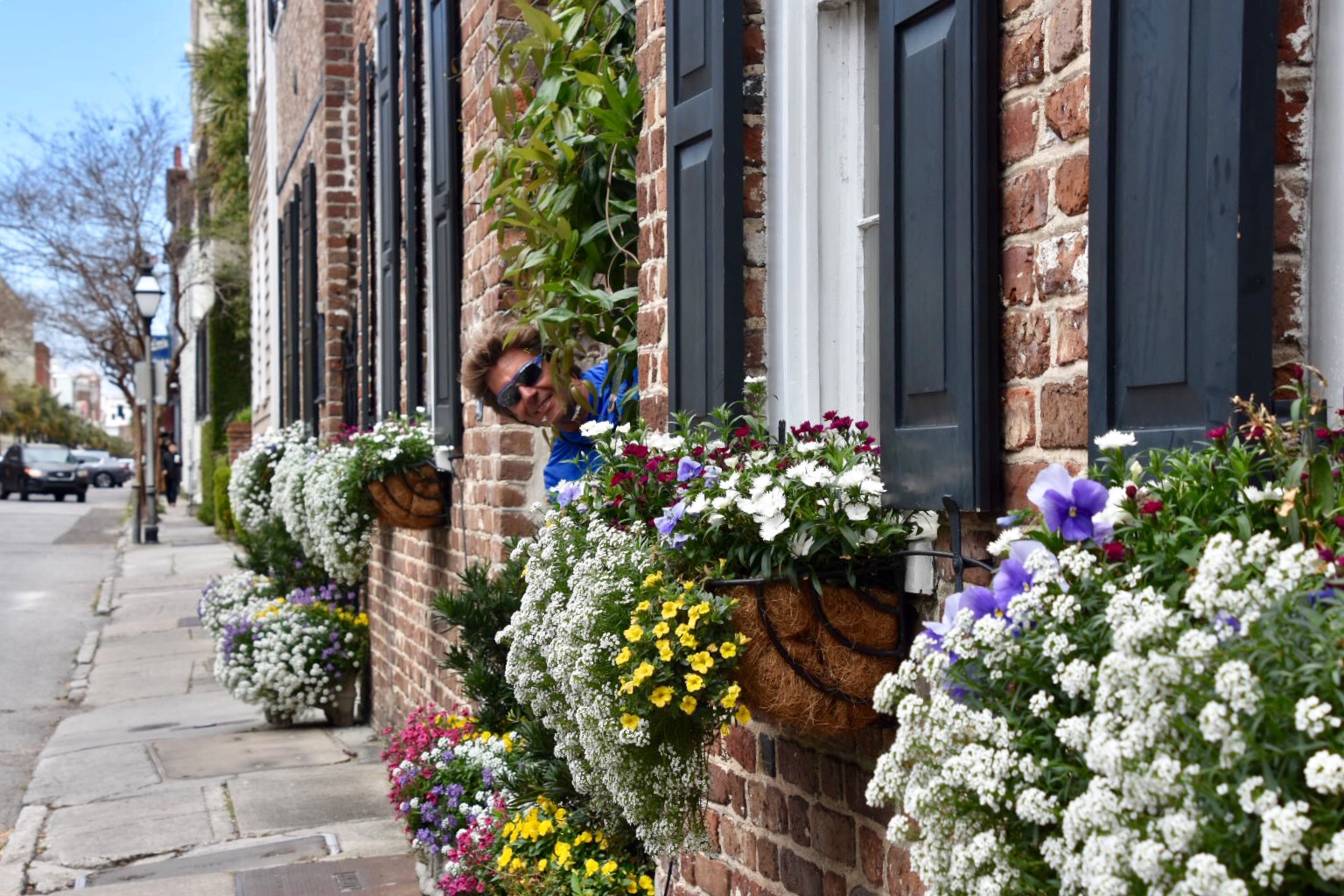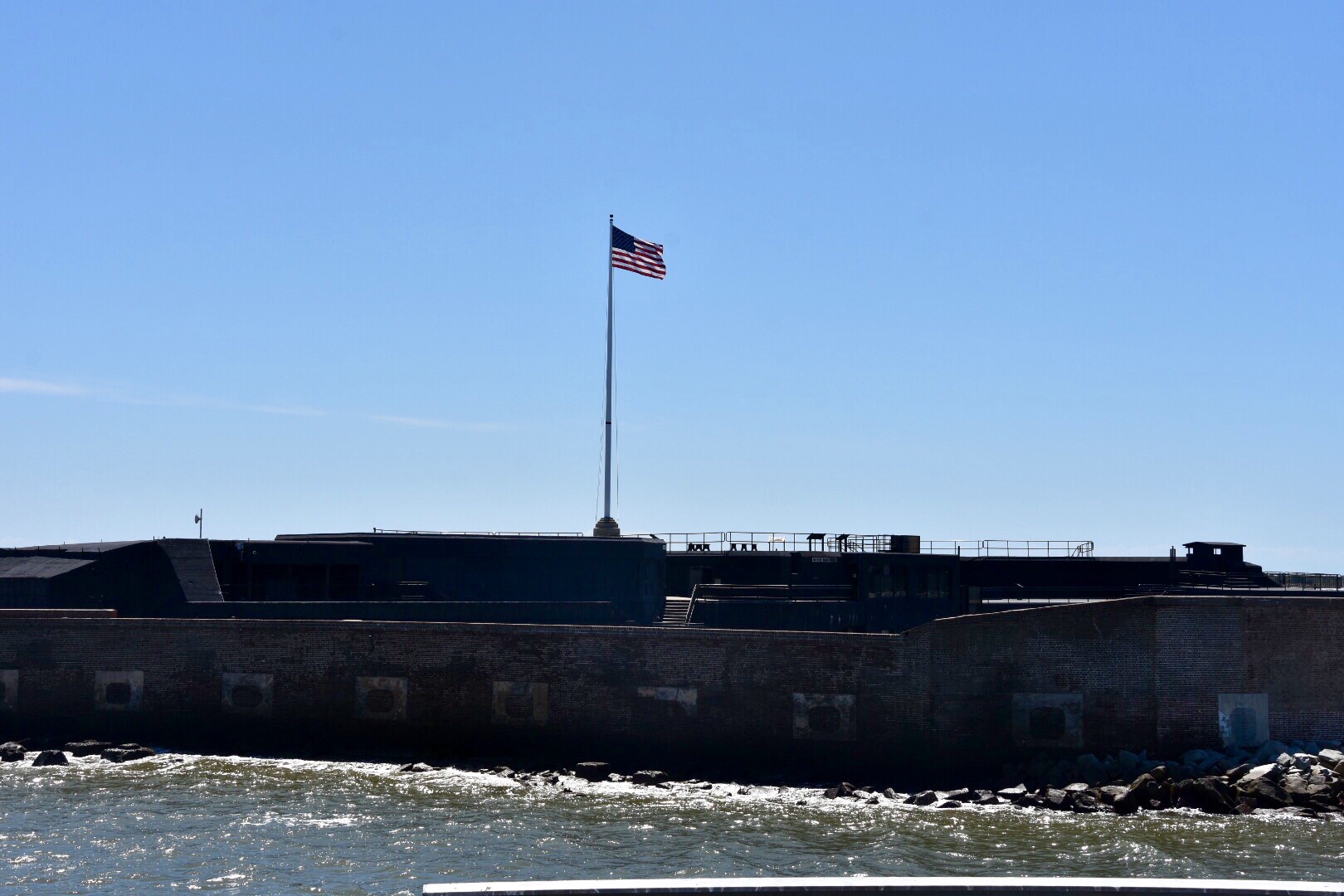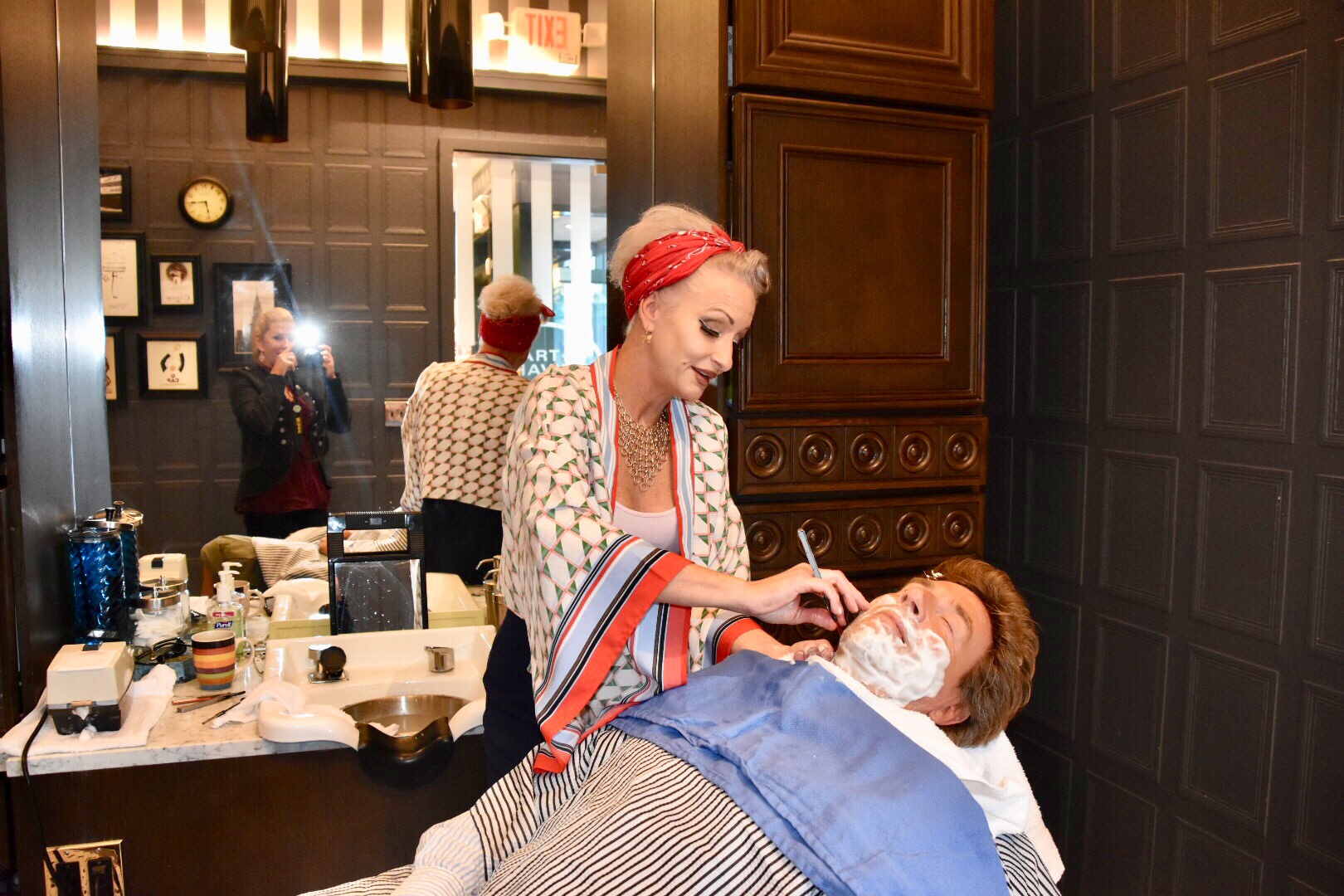 Our journey up the eastern coastline took us to Wilmington in North Carolina and the Ballast Hotel which was right on the Cape Fear river. Lovely little town which felt like it was caught in a time warp.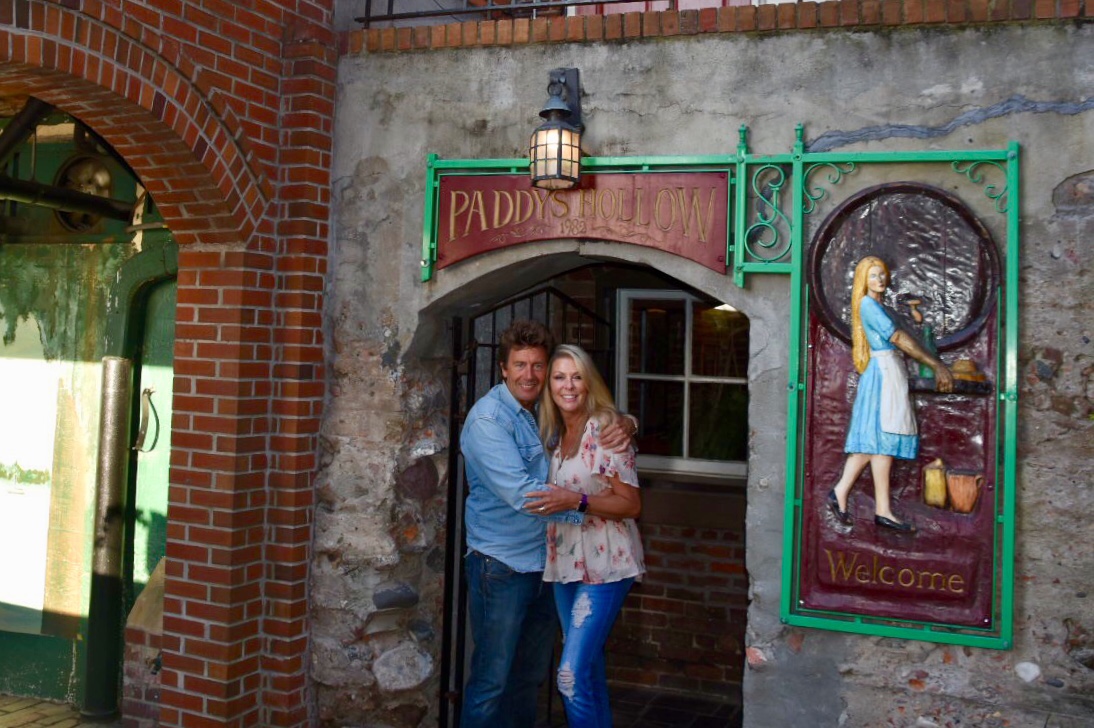 Then it was on to Duck in the Outer Banks of North Carolina to spend a week with the family and some of Jo and Colin's friends. A goodly week with variable weather, lots of laughter and the longest cycle ride Dianna had ever done. We visited the national parks of Cape Hatteras and the Wright Brothers National Memorial.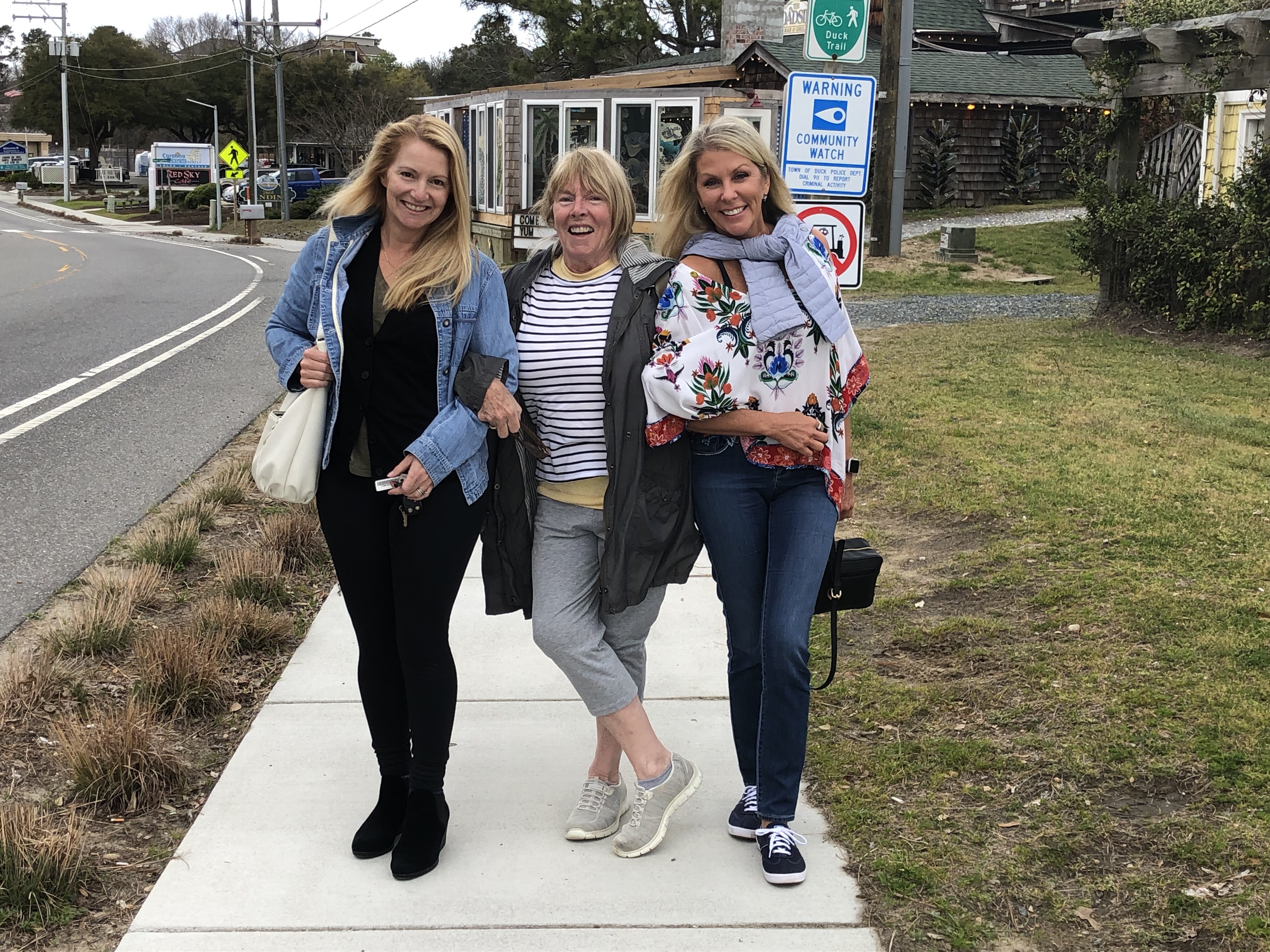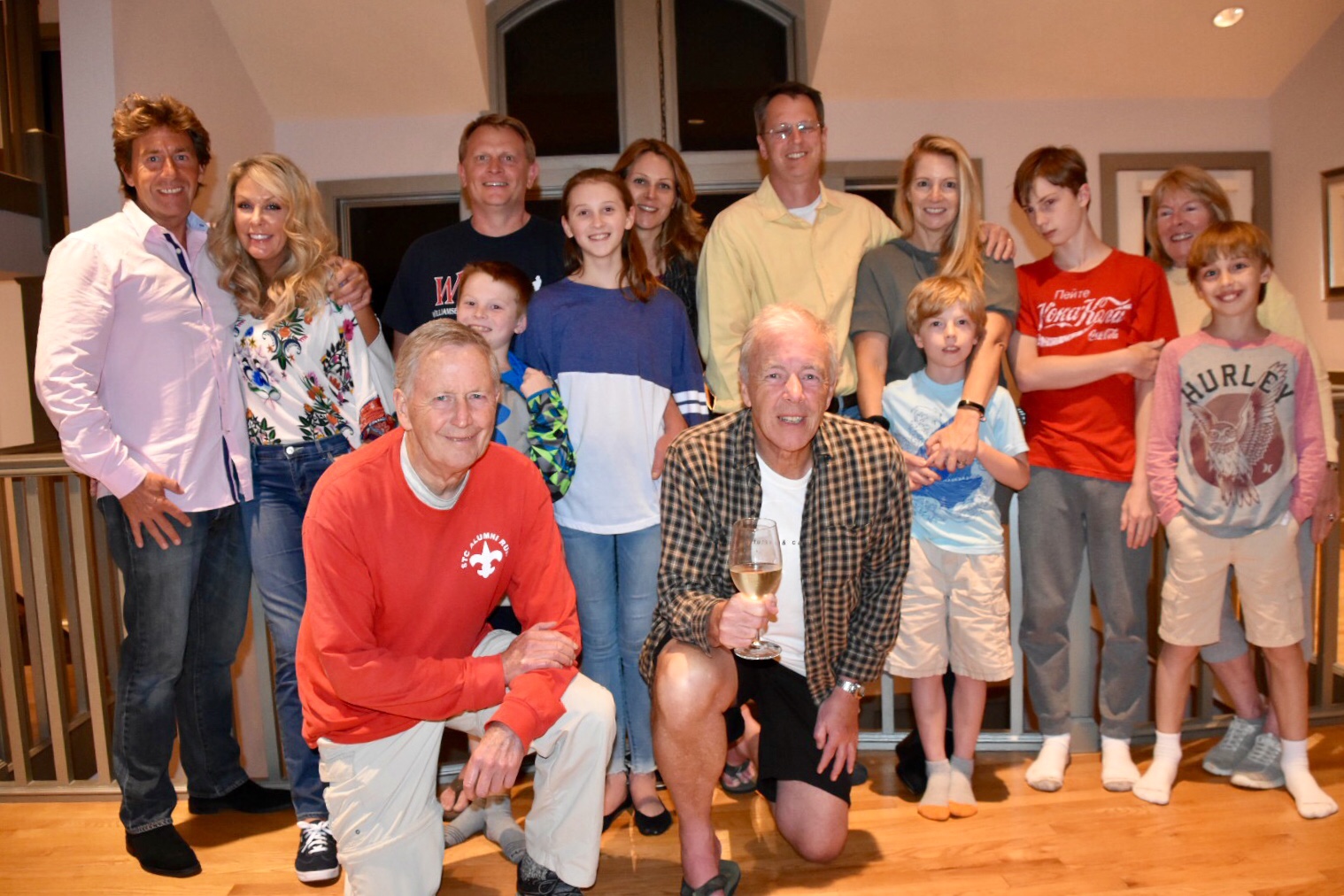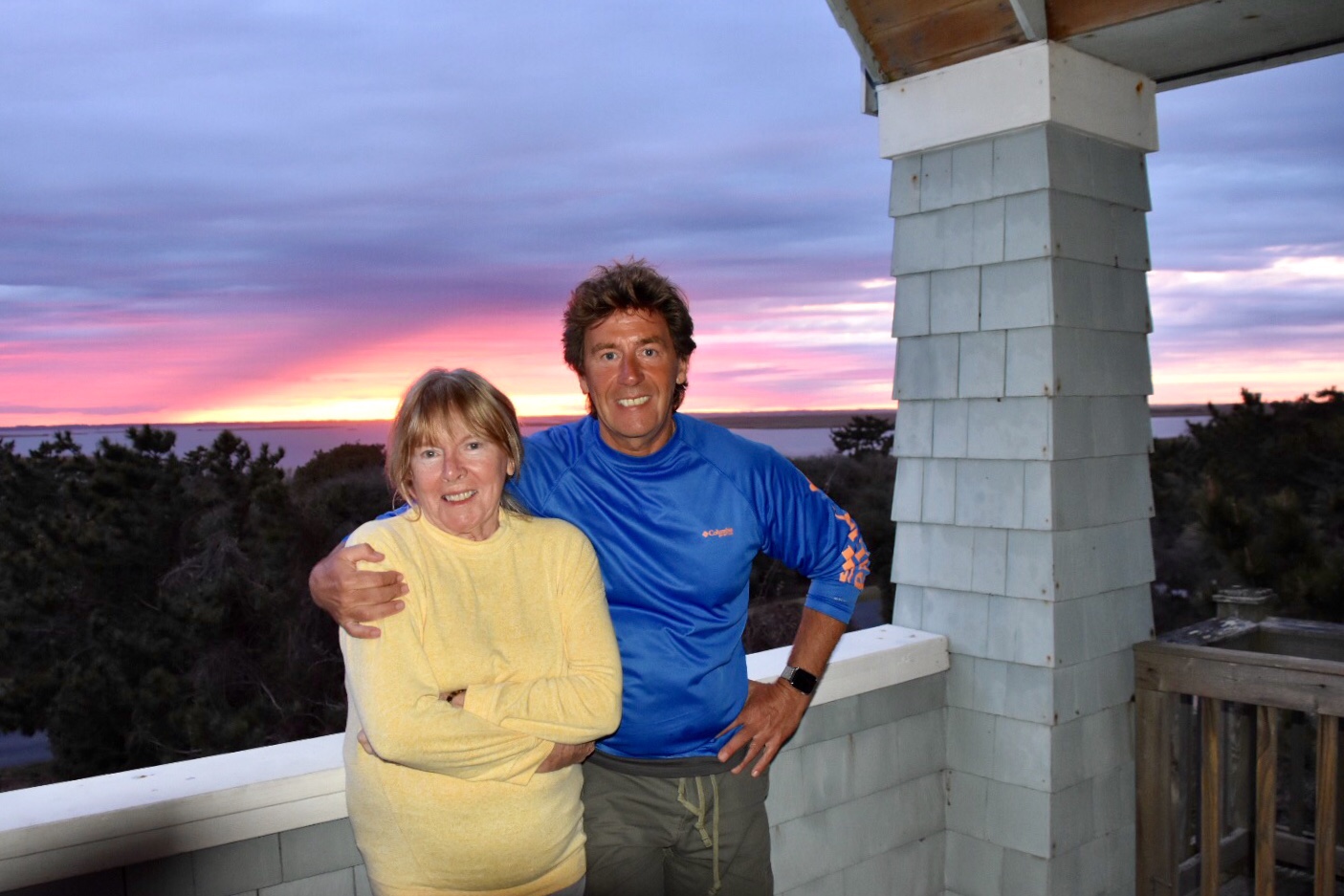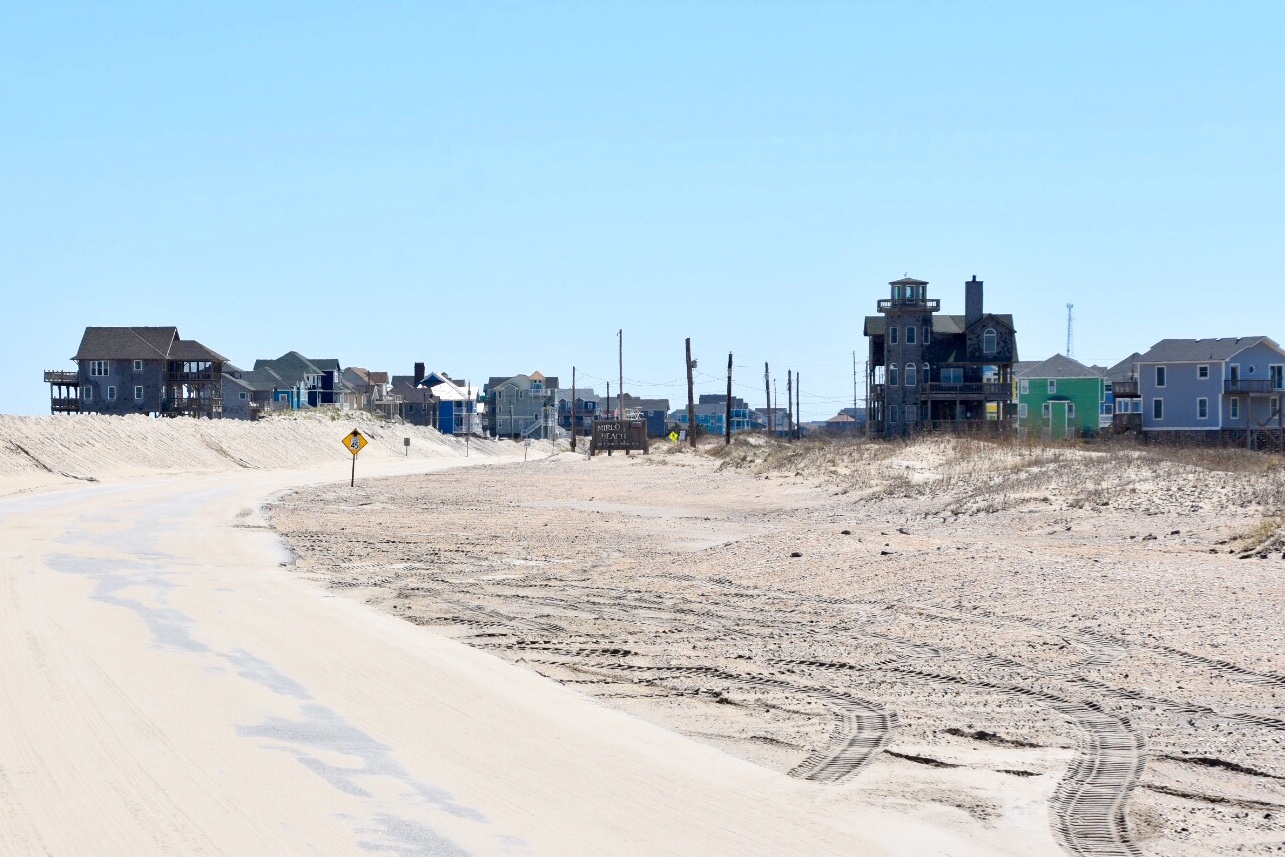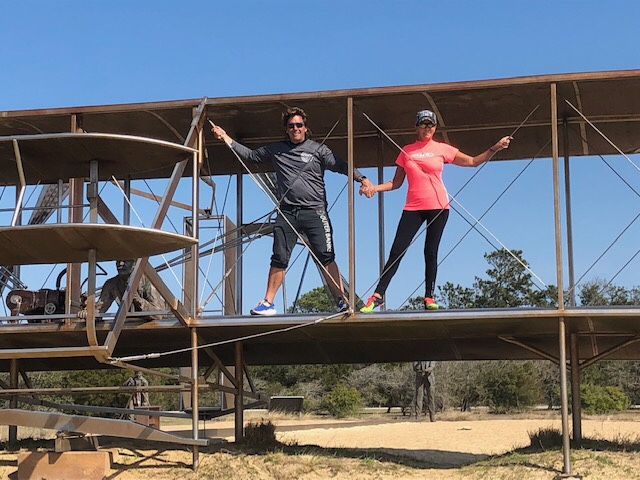 After Duck we headed for Williamsburg in Virginia for six days – two at the Kingsmill Resort and the rest with Jo in Ford's Colony. Kingsmill was a plantation named after Richard Kingsmill who settled there in 1617. American history doesn't get much older than that.
We did the trio of historical towns whilst visiting Jo – Jamestown, Yorktown and Williamsburg as well as a trip to the bowling alley and some cycling around Ford's Colony. We spent five hours at the outlet mall which is a record for me. We also signed up for one of those promotional deals giving us a free five day cruise and three nights in one of their resorts for a marvellous price. All I have to do is endure a two hour presentation (something I'd vowed never to do again).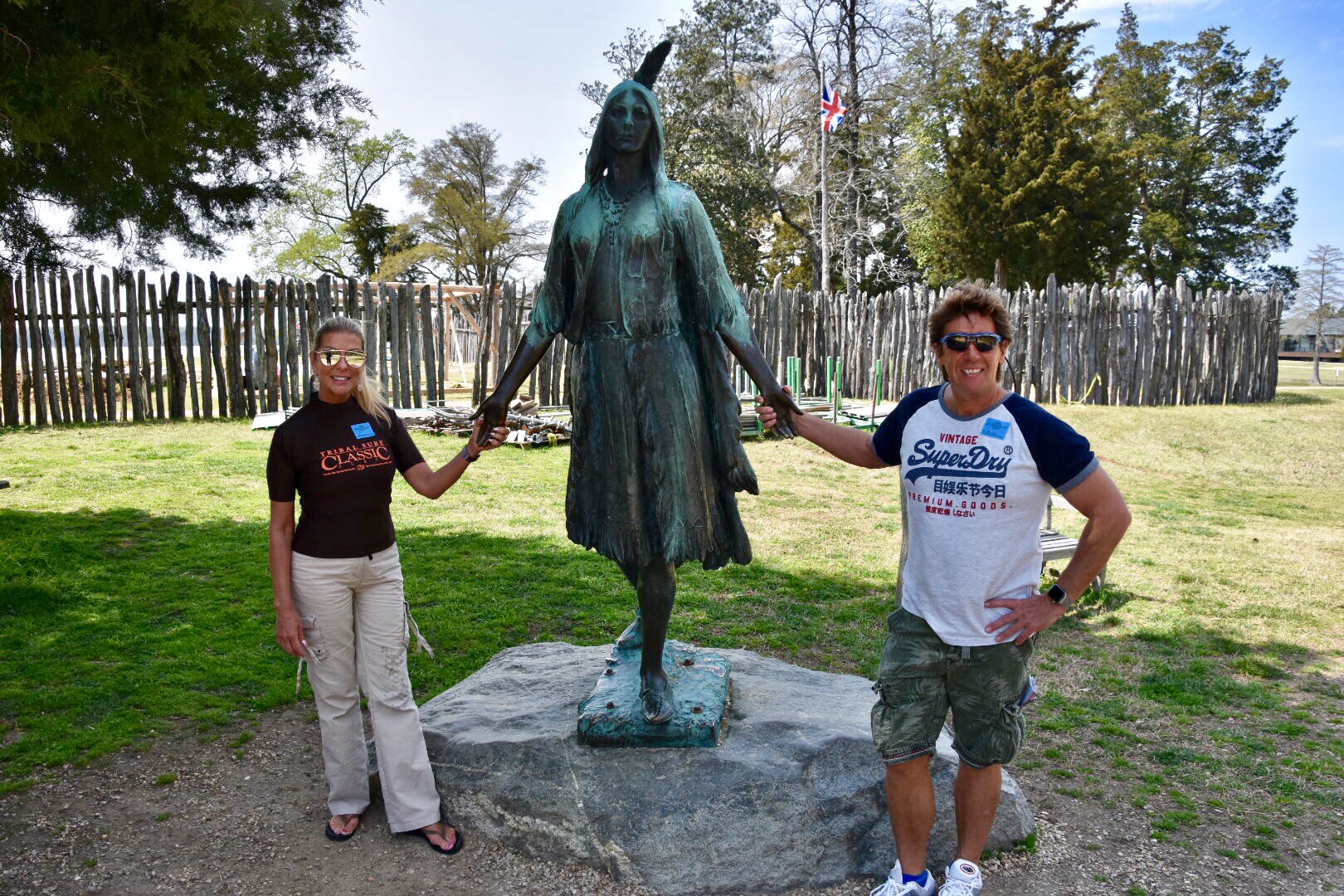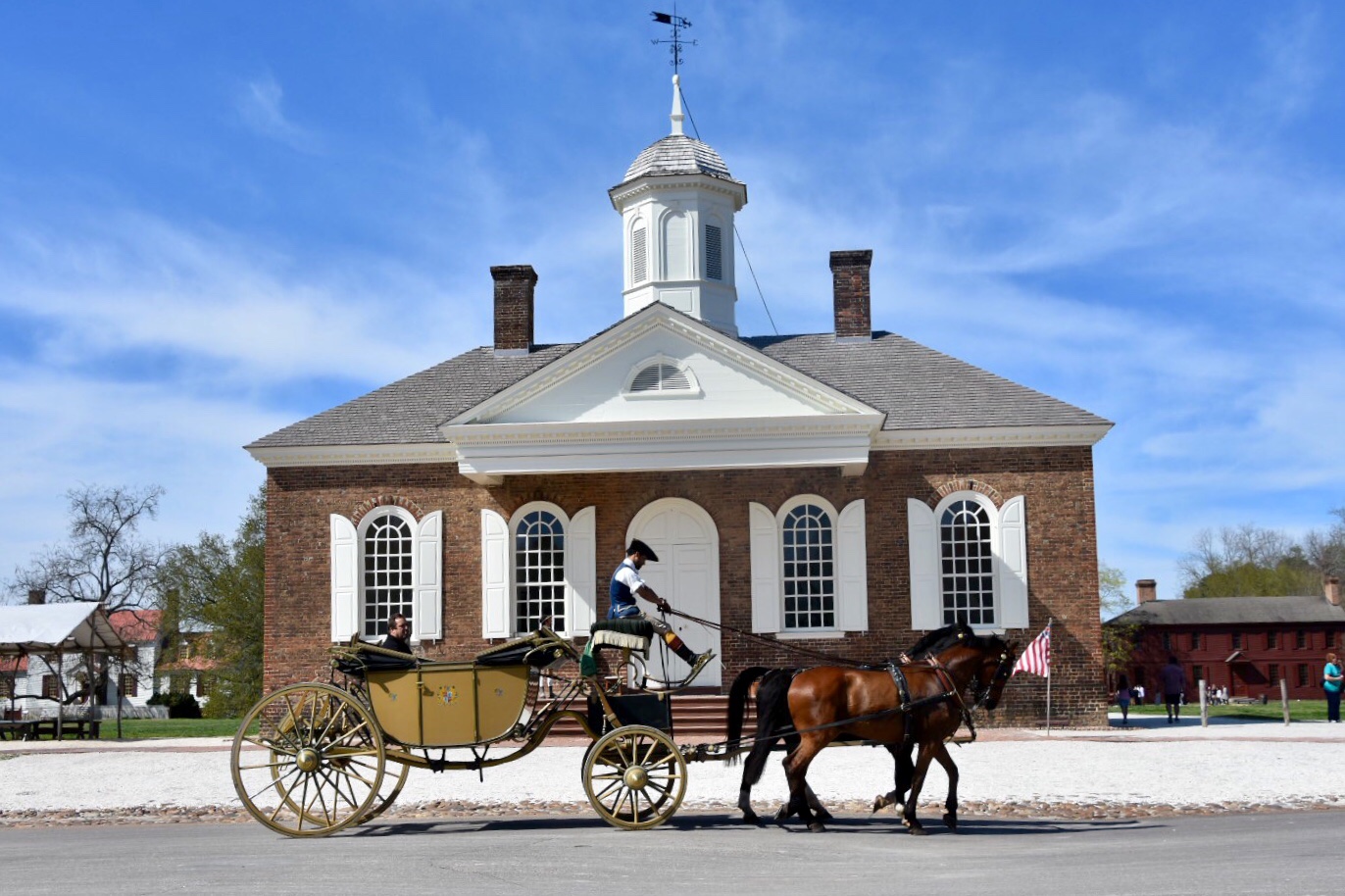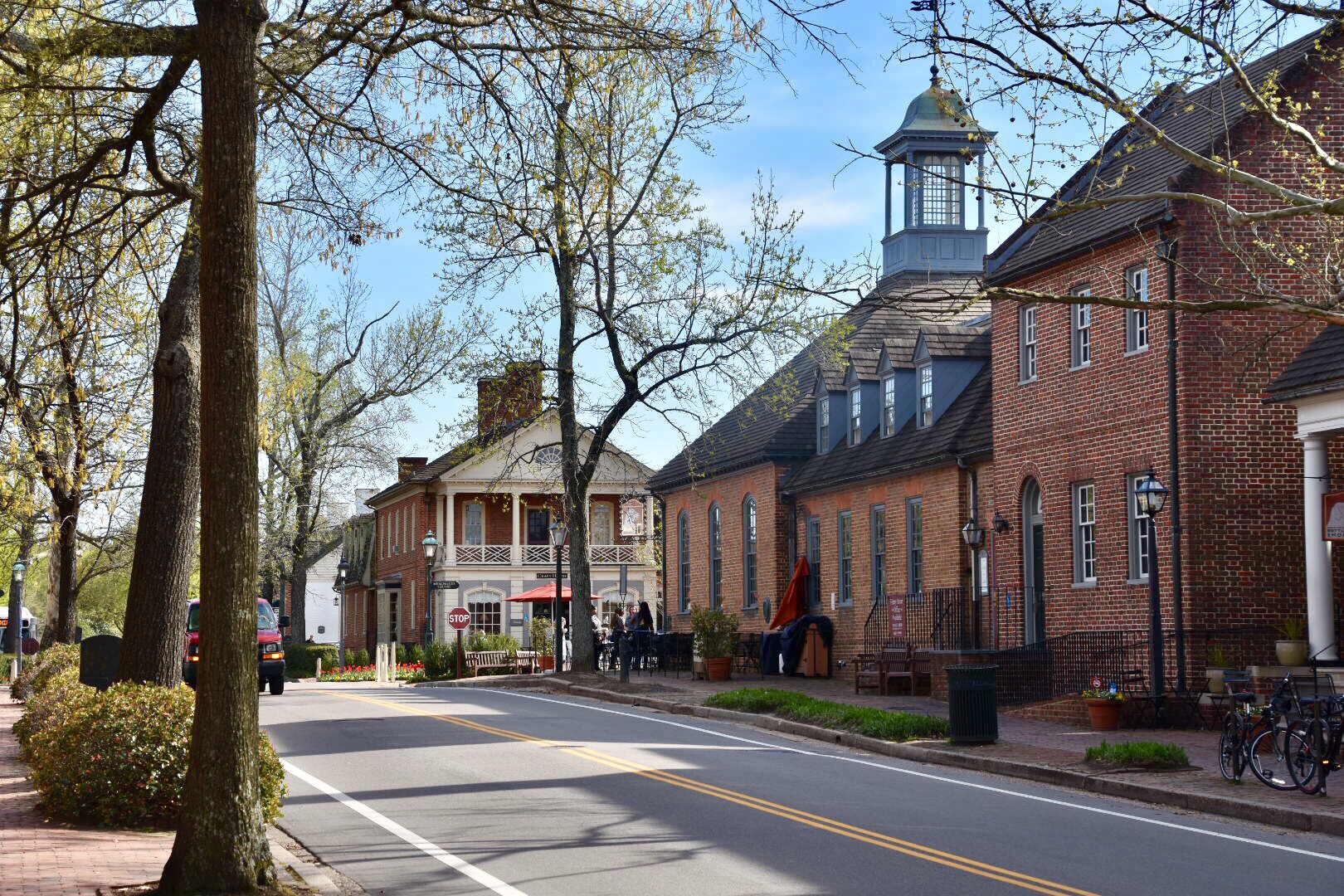 I was also able to open a bank account with Wells Fargo as I will be spending a lot more time in the US from now on. The atmosphere in the bank was unlike anything you get in the UK. At one point Moses, the manager, came over and introduced himself. Indeed, as each customer came in, the corpulent ex-wrestler dealing with me would greet them by name. It was a very personal service indeed. At the end, once my account was open I felt like hugging her but exercised self-restraint not least for fear of broken ribs.
We left Jo's heading north and our next adventure was the Shenandoah National Park which runs from Rockfish Gap to Front Royal. 105 miles of scenic wonderment. The Shenandoah range is part of the Appalachian Mountains which run from Maine to Georgia. There are four access points: the southern and northern ends already mentioned and two in between. Rockfish Gap was closed and had been since a storm brought trees down last November. We should have checked. Anyway we joined further up but the day was foggy and the clouds were low so the scenic splendifery was rather lacking. The highest point on the drive is about 3700ft therefore clouds are a a fairly frequent problem. The ranger at the welcome centre said the day before had been beautiful blue skies.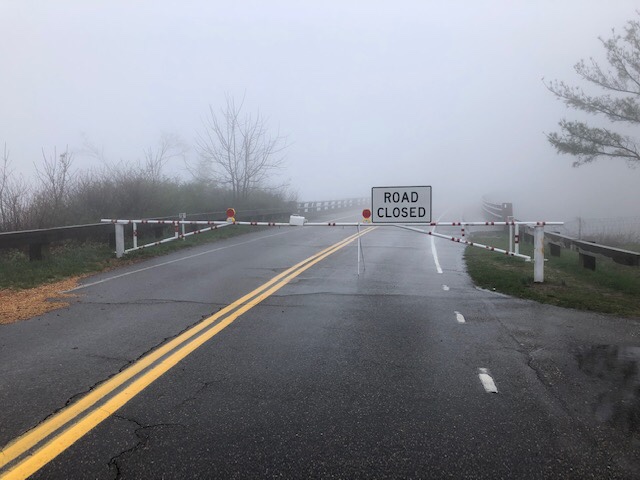 We drove on to Leesburg in Virginia and stayed at the Lansdowne Resort which was lovely but with lots of "Canadians".
The following day we headed for the historic town of Harper's Ferry in West Virginia which lies on the confluence of the Potomac and Shenandoah rivers. With a population of just 281 is was easily walkable and they'd preserved the town's historic buildings well. Dianna and I had joined the national park membership programme which will no doubt save us many dollars of entry fees. This was national park number four on our trip.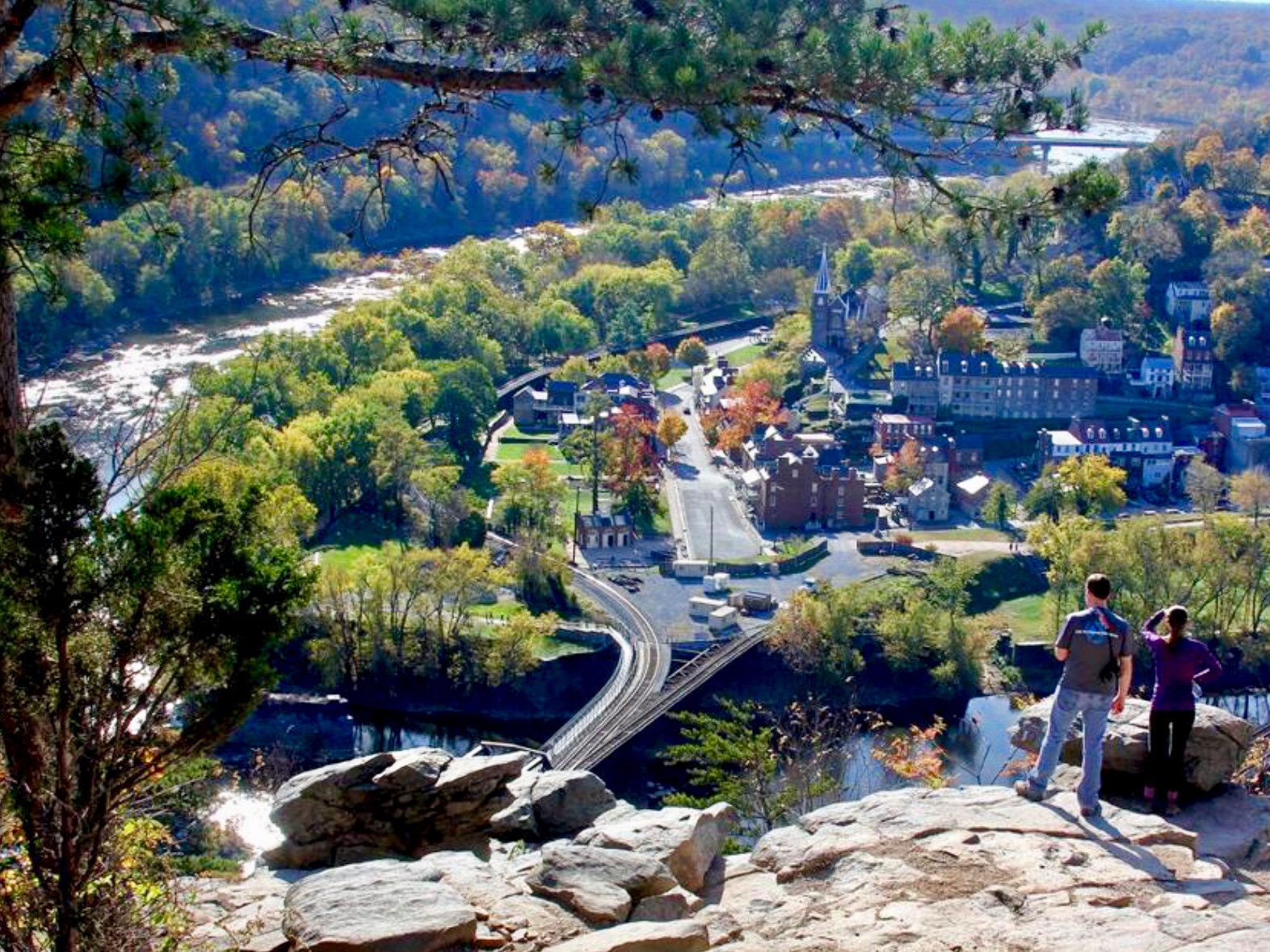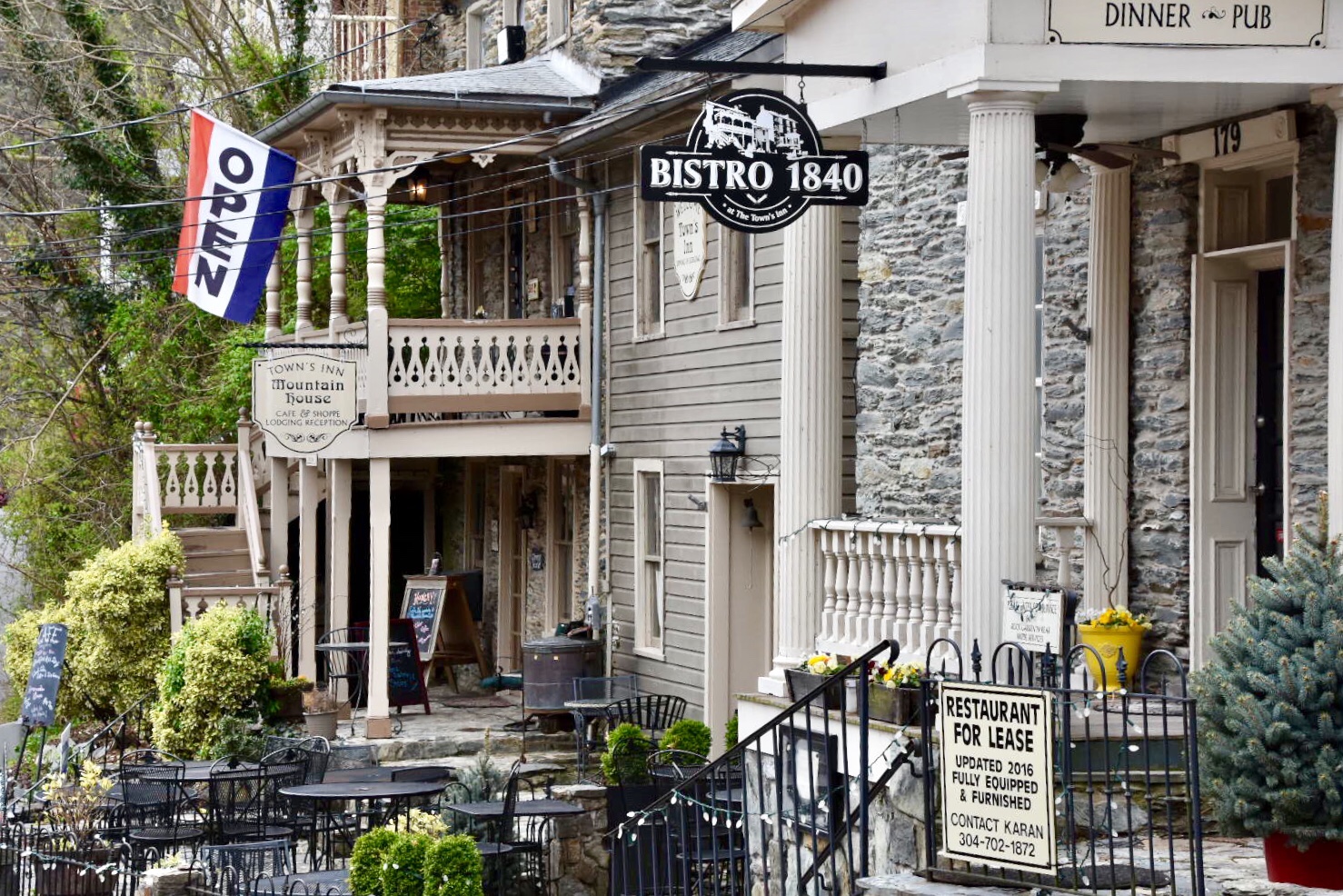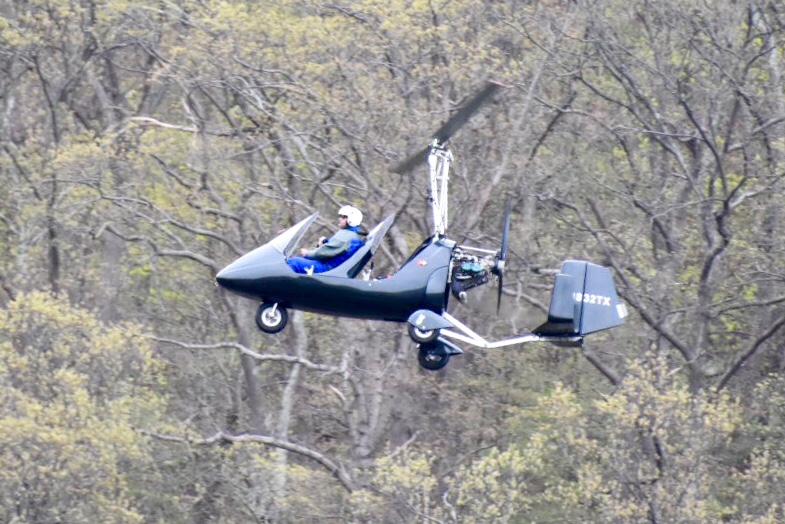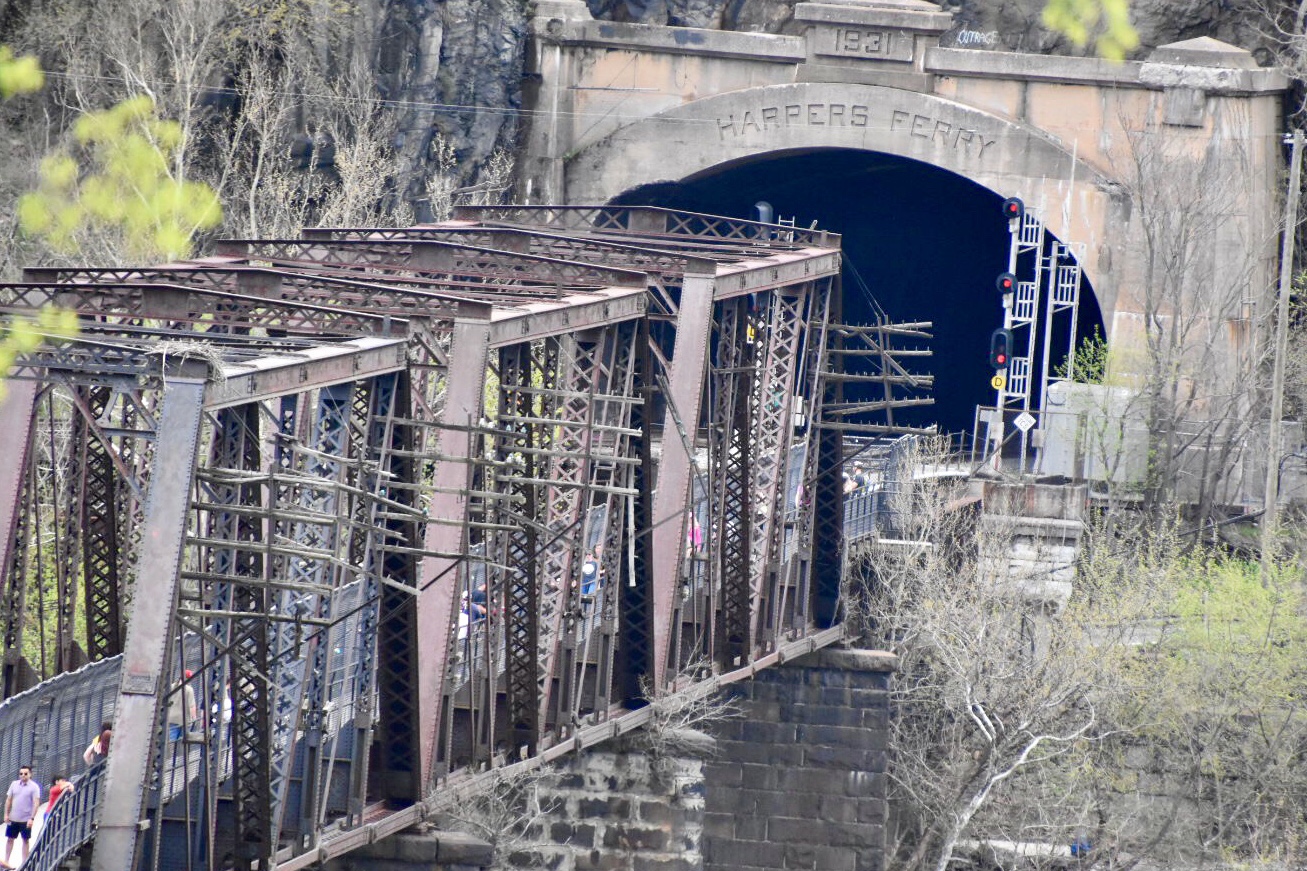 We pressed on into Pennsylvania and stayed in Altoona for the night before heading to Niagara Falls on the following day. We stayed on the Canadian side in Ontario which had better views of the falls. Rather bizarrely our car was searched for ten minutes at the border. Dianna obviously looks suspicious.
Pennsylvania has a gas station/restaurant chain called Sheetz which has 580 locations (Sheetz everywhere) with the HQ in Altoona. Founded in 1952 by Bob Sheetz, they now have 17,500 employees. The Sheetz family retain control of the company and the little Sheetz took over from the big Sheetz as the company grew.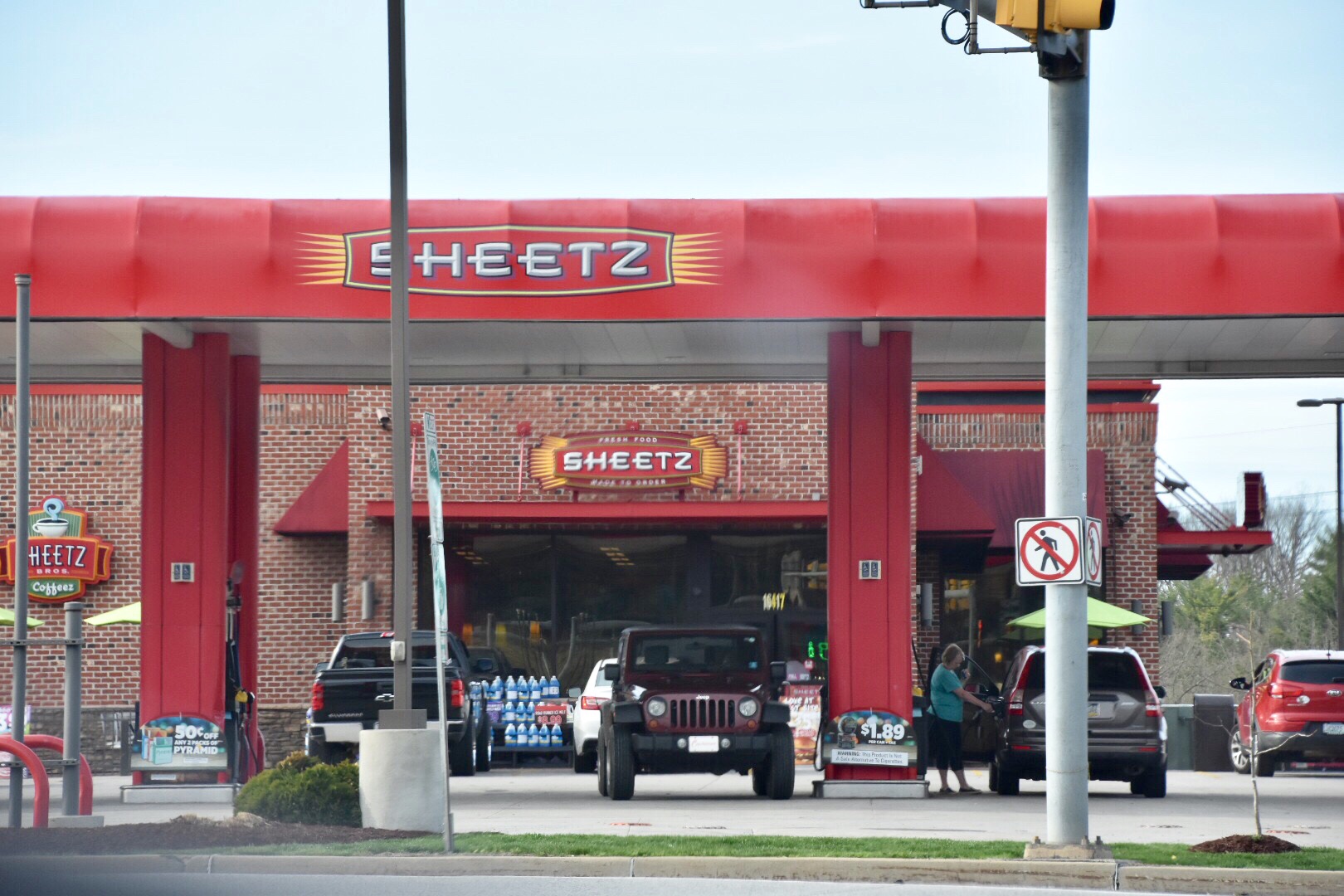 We stayed at the Embassy Suites by Hilton on Dianna's recommendation however this was not one of the best hotel experiences we had. Bloody kids everywhere as well as every nationality under the sun. It was very busy.
The first night we dined with a friend of Dianna's, Wendy and her daughter Kristen with a window table overlooking the Niagara Falls. At breakfast the following morning we were in a queue with about a hundred others shuffling along. It felt like prison.
We had a fabulous view of both falls from our room. And the rates were very reasonable indeed. The weather was a bit tragic though. Freezing and snowing but we'd brought arctic clothing. We went up the Skylon tower and did the IMAX thing as well as walking behind the falls, but the boat trip that goes near the falls doesn't start until next month. Oh, and we went over in a barrel.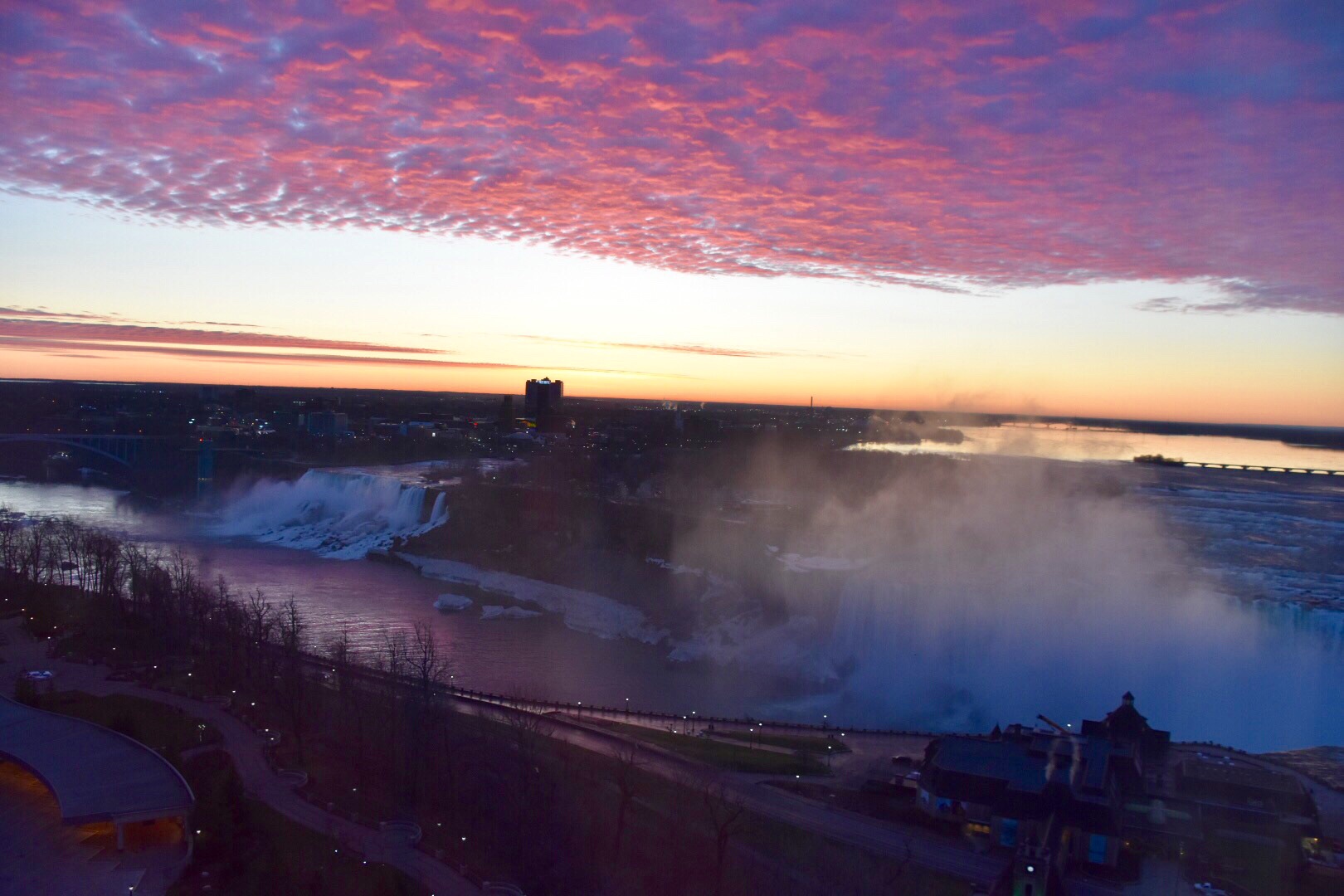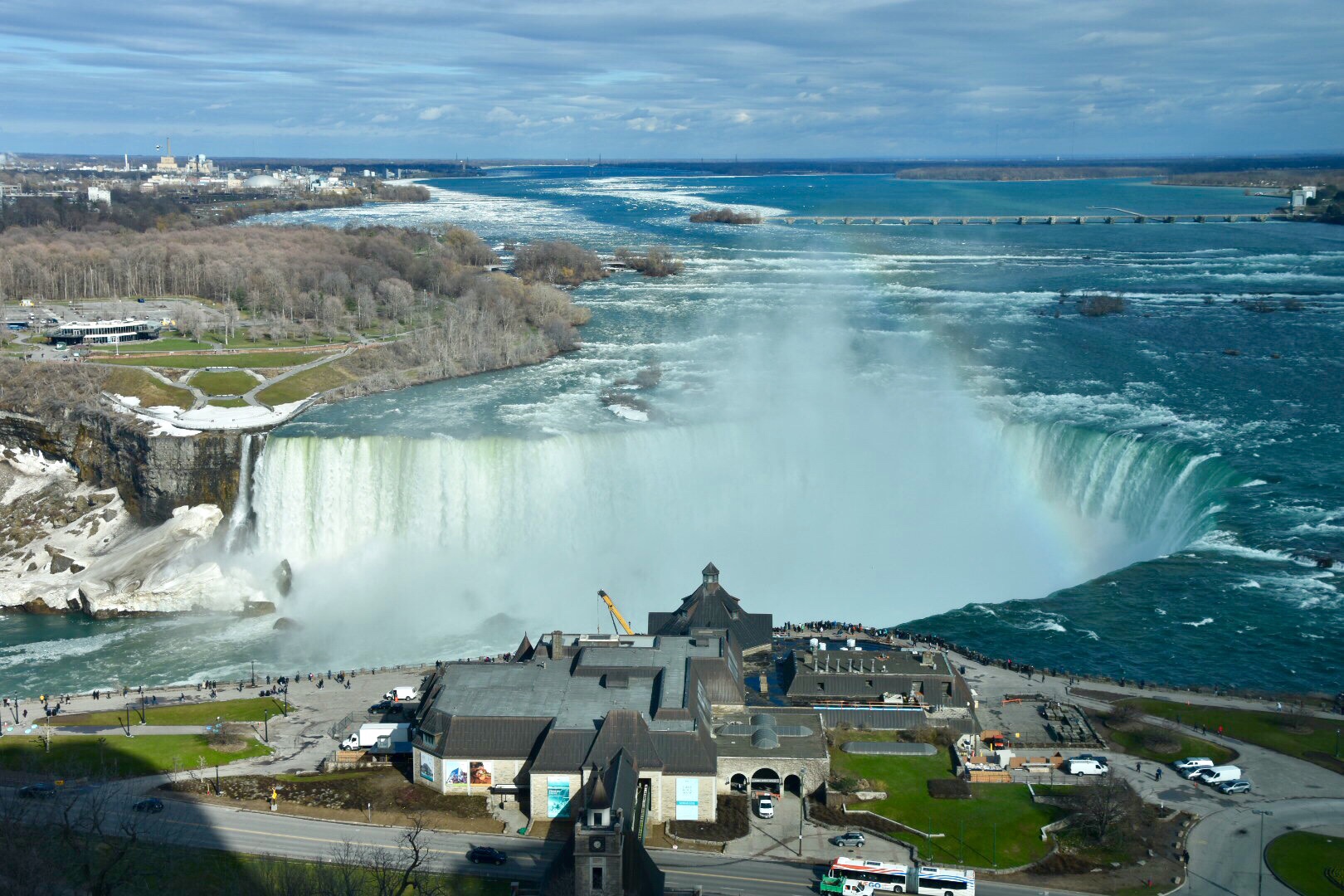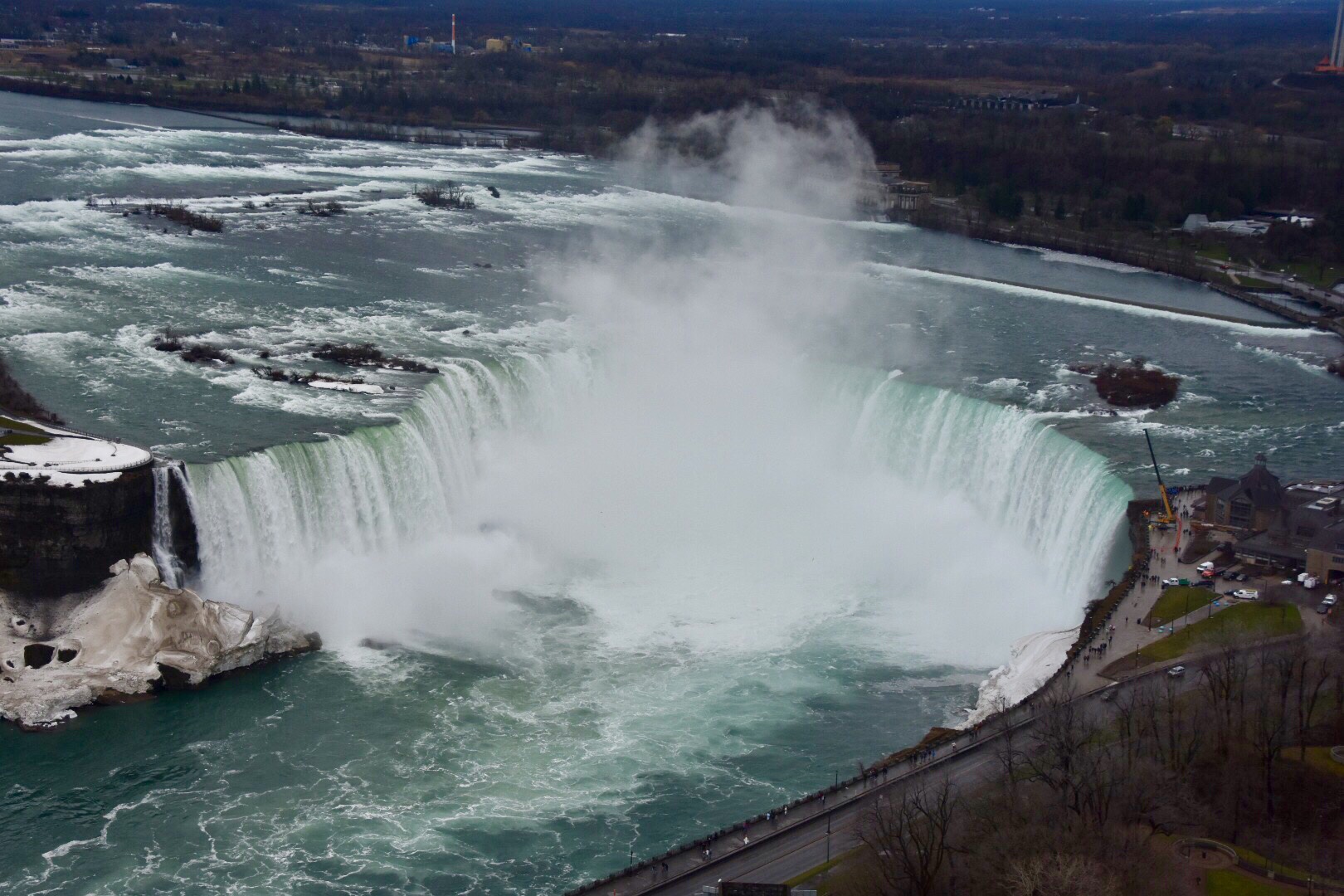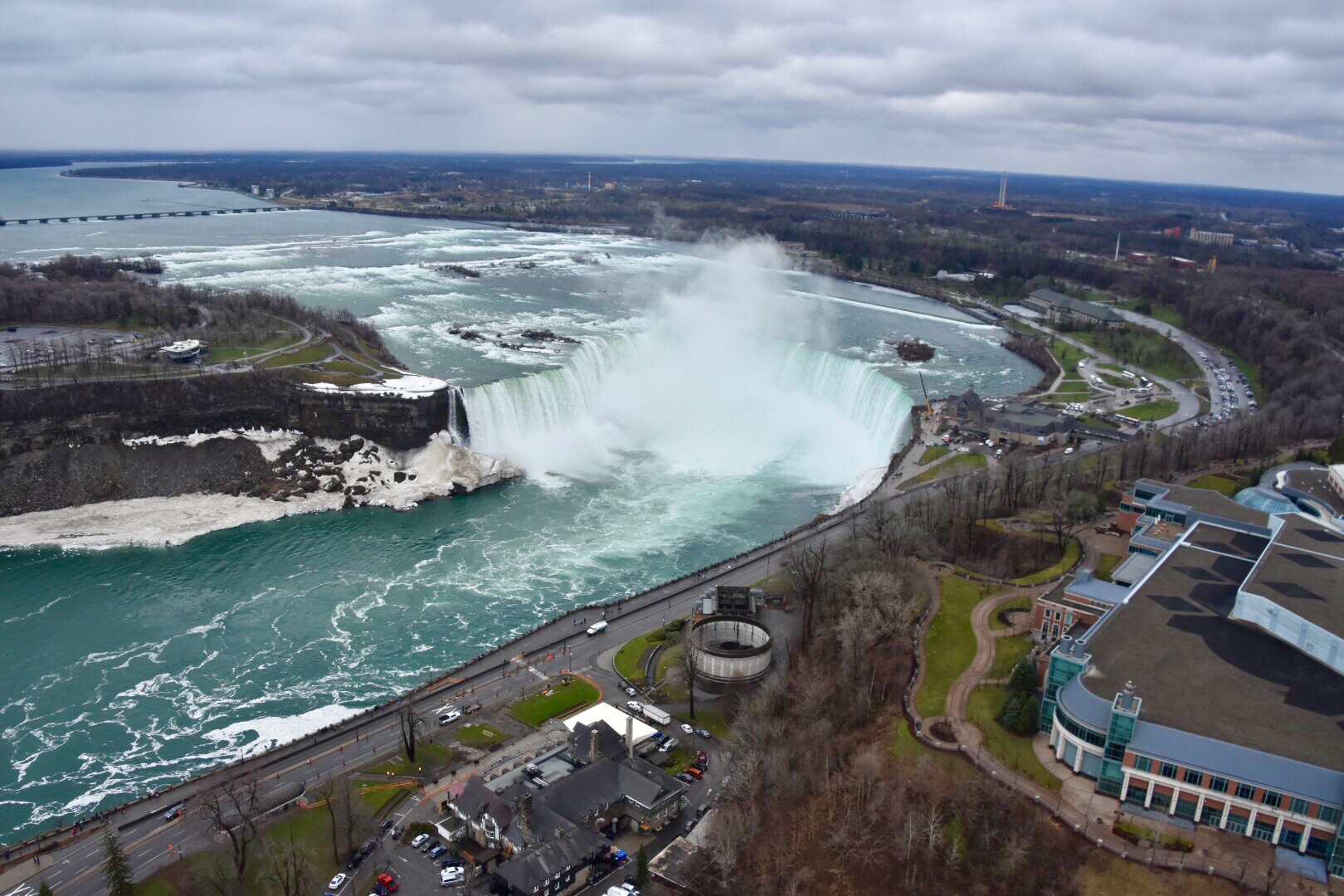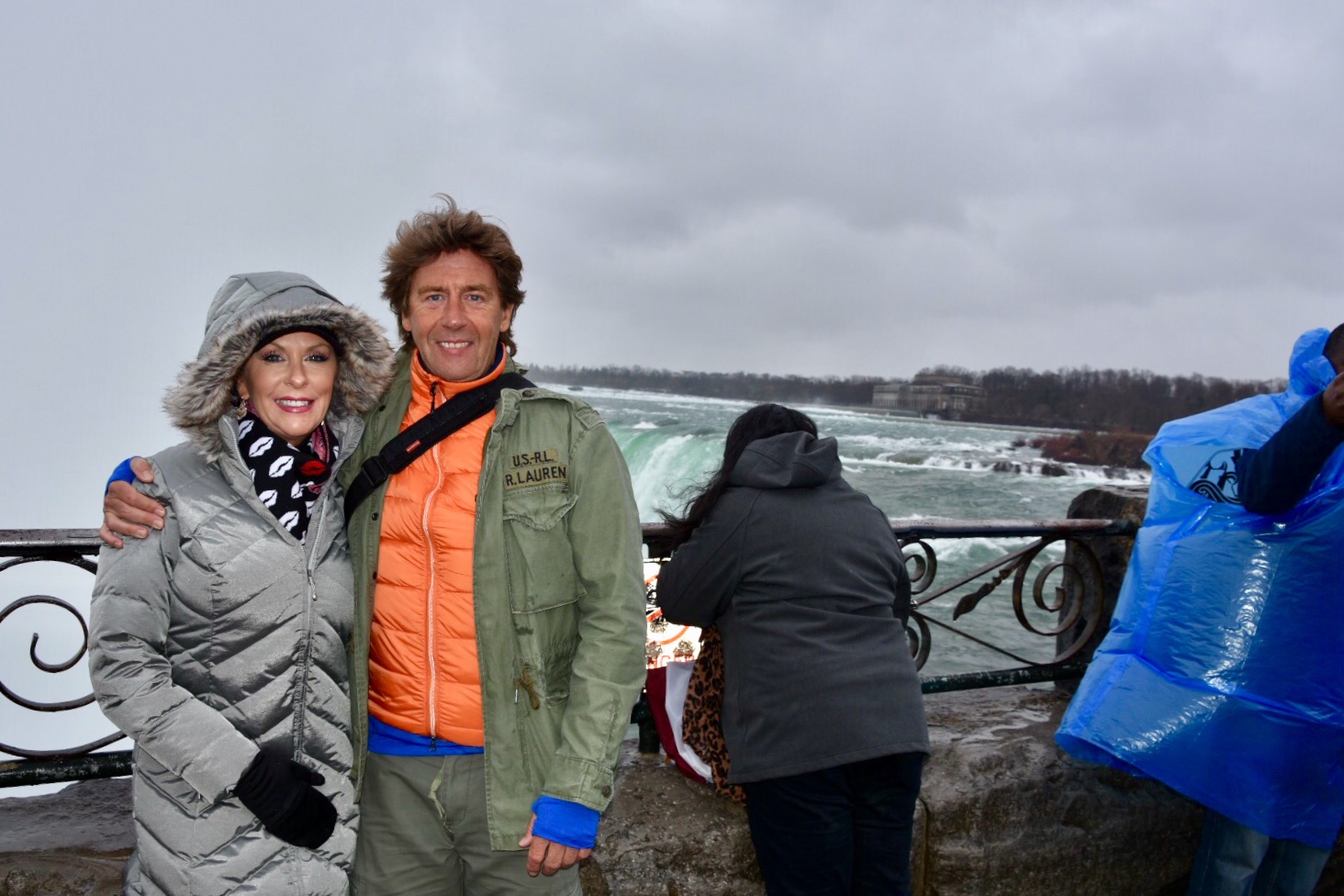 The following day we drove all the way to Indiana just beyond Louisville Kentucky which was over 600 miles (Dianna's idea) and stayed at a casino resort. I don't think we spotted one person who could be described as psychologically normal in our two nights there. This was the gambling equivalent of Deliverance. I knew there was a reason I'd not been to Indiana before. The casino was owned by Caesars Resorts but I shouldn't think they allow the employees from Indiana to transfer to Las Vegas.
Whilst there we visited the Kentucky Derby museum at Churchill Downs. The race is the first Saturday in May and often referred to as the most exciting two minutes in sport. The tour was very informative with many stories of the past winners. They only get one shot because it's a race for three year olds. Only three fillies have ever won. The 1973 winner Secretariat seemed to be the most celebrated. Not only did he win the Triple Crown – the Kentucky Derby, the Preakness and the Belmont Stakes, he ran the Derby in under two minutes which is still a record and won the Belmont stakes by 31 lengths. He has the record for all three. Upon his death the
autopsy revealed his heart weighed 21lbs. A horse's heart is normally about 9lb.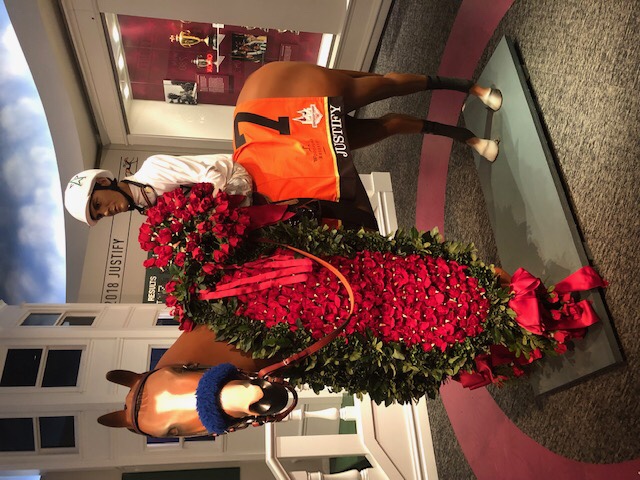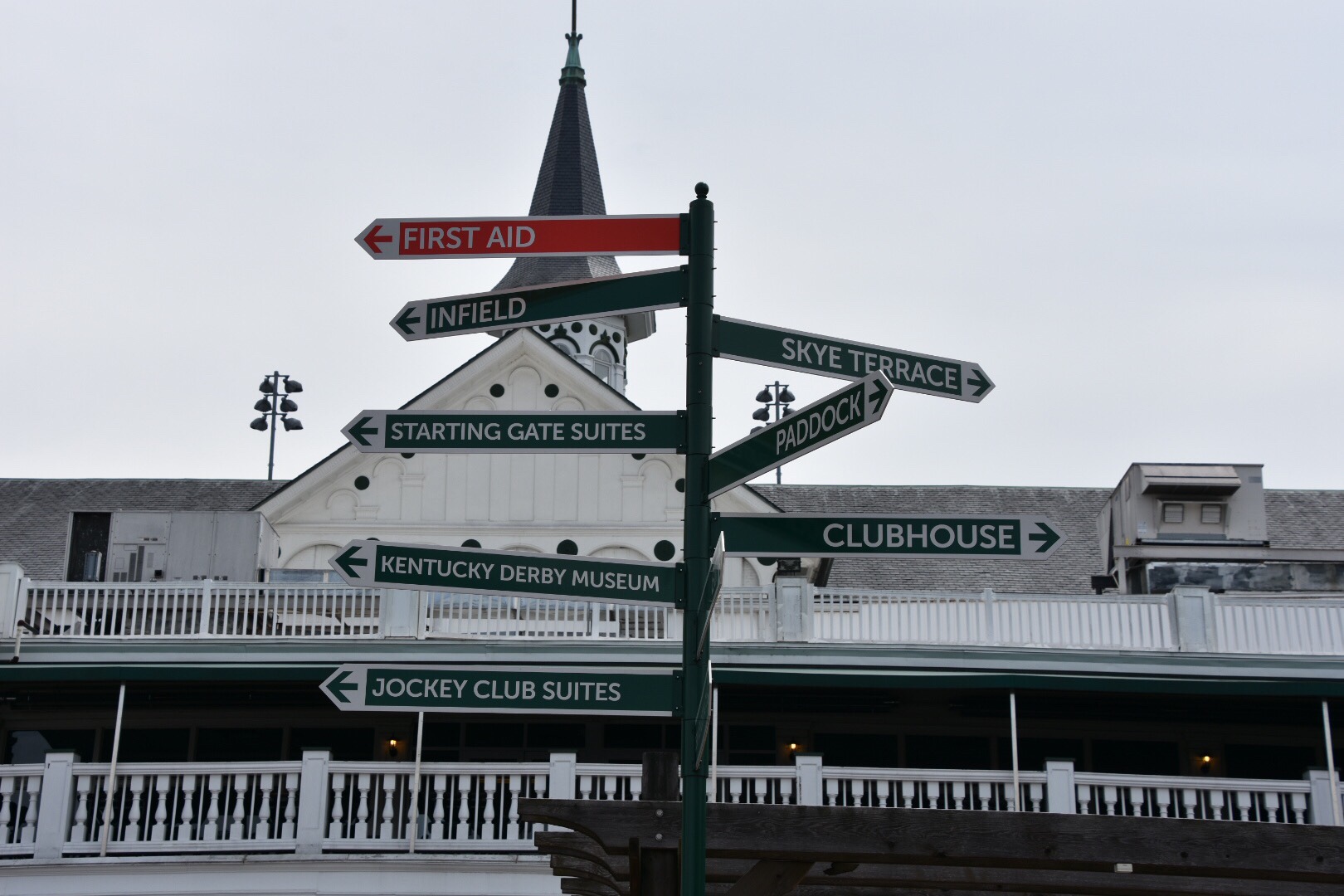 That evening I introduced Dianna to the delights of Caveman Keno and after my funds had dwindled to about ten dollars, Dianna decided to choose some numbers for us and proceeded to win $150 on the first spin. We walked away.
From Indiana it was a four hour drive to Knoxville, Tennessee to visit with Dianna's son Jeremy and his German wife Kathryn and their daughter Lilly. All very pleasant and the most surprising thing was Kathryn's accent. She's been in the US for 12 years but there's no hint of German whatsoever. As Southern as any of them.
I also met the neighbours Pat and Don. Don was in the navy and told us the story of when he met JFK back in 1961. He was based at Norfolk, Virginia working in the photographic department and was accosted by three Secret Service agents when he tried to take a picture of the president who was visiting the base. JFK called 18 year old Don over and said he'd never seen someone go to so much trouble to get a photo of him before. Don was born in 1943 but looked older than 76 (or mum you look much younger).
After getting thoroughly trolleyed at Jeremy's, we drove back to Atlanta and stayed overnight at the airport Hilton. After spending 42 straight days together, Dianna went off on a three day trip this morning – the first time I'd seen her in her flight attendant uniform. I'm saying nothing. We've had a blast. I enjoyed her company immensely.