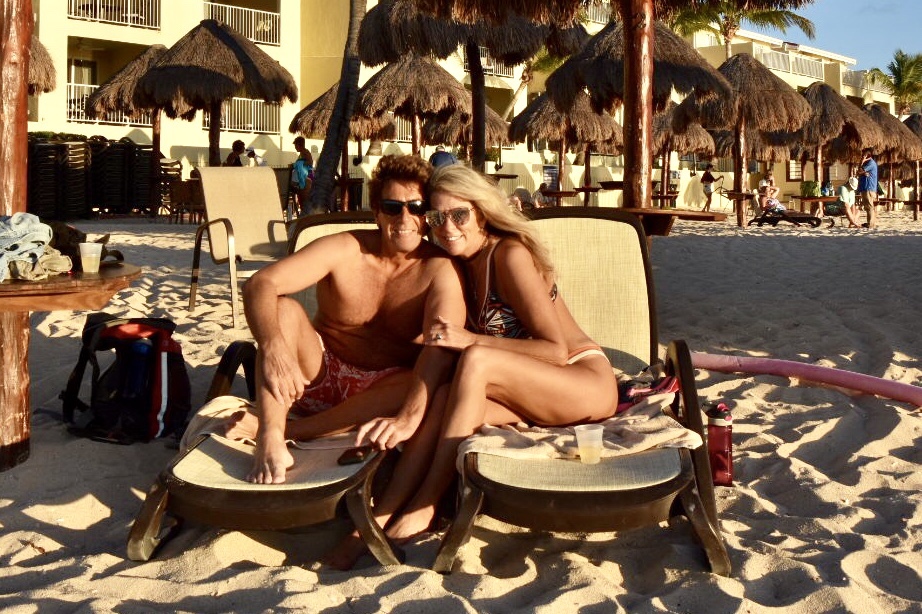 Windstar Caribbean Cruise
Dianna and I flew from Atlanta to Saint Maarten a day early and stayed at the overpriced Simpson Bay Beach Hotel. The following day we didn't have to be on the ship until 4pm and they were kicking us out at 10am so after dumping the bags at the port we headed for Orient Beach on the French side of the island. Being French, there was a "clothing optional" section and by some accident that's where we ended up spending a few hours next to naked French people. I can't say it was on my bucket list but I was intrigued by the idea of it and apparently I can convince Dianna to do anything. It was fairly crowded and unlike Dianna, I was able to avert my eyes for the most part but from what I did see I can report that there are a lot of unattractive French penises out there. Lying down naked wasn't difficult but the walk to and from the sea was a bit more challenging but with a stiffened resolve I completed the task manfully.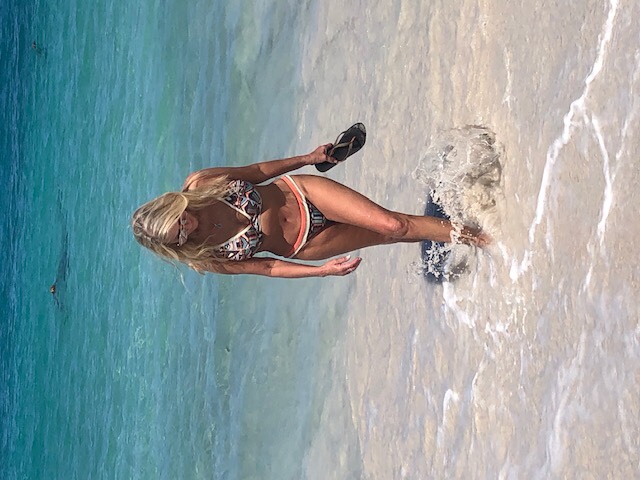 We boarded the ship at 4pm and took a quick tour. It's much smaller than anything I've sailed on before with a maximum of 310 passengers (there were 257 pax during our week). That evening we had dinner with George the retired United Airlines pilot and his wife Gail the gynaecologist. George was born in Haiti and moved to the US aged 9. By 16 he was learning to fly.
Barbuda
Our first stop was Barbuda, the sister island to Antigua which I visited a few years ago with Anne and Keith. In September 2017 hurricane Irma devastated the island and 90% of the houses were destroyed in just a few hours. Irma did far more damage in a few hours than hurricane Lewis did in three days in 1995. Taxi driver John told us how the entire population was evacuated to Antigua against their will for six weeks.
Barbuda is flat and fairly desolate and we found a deserted beach and sunbathed French style. I had a fabulous St Patrick's Day. We were the last back on the ship.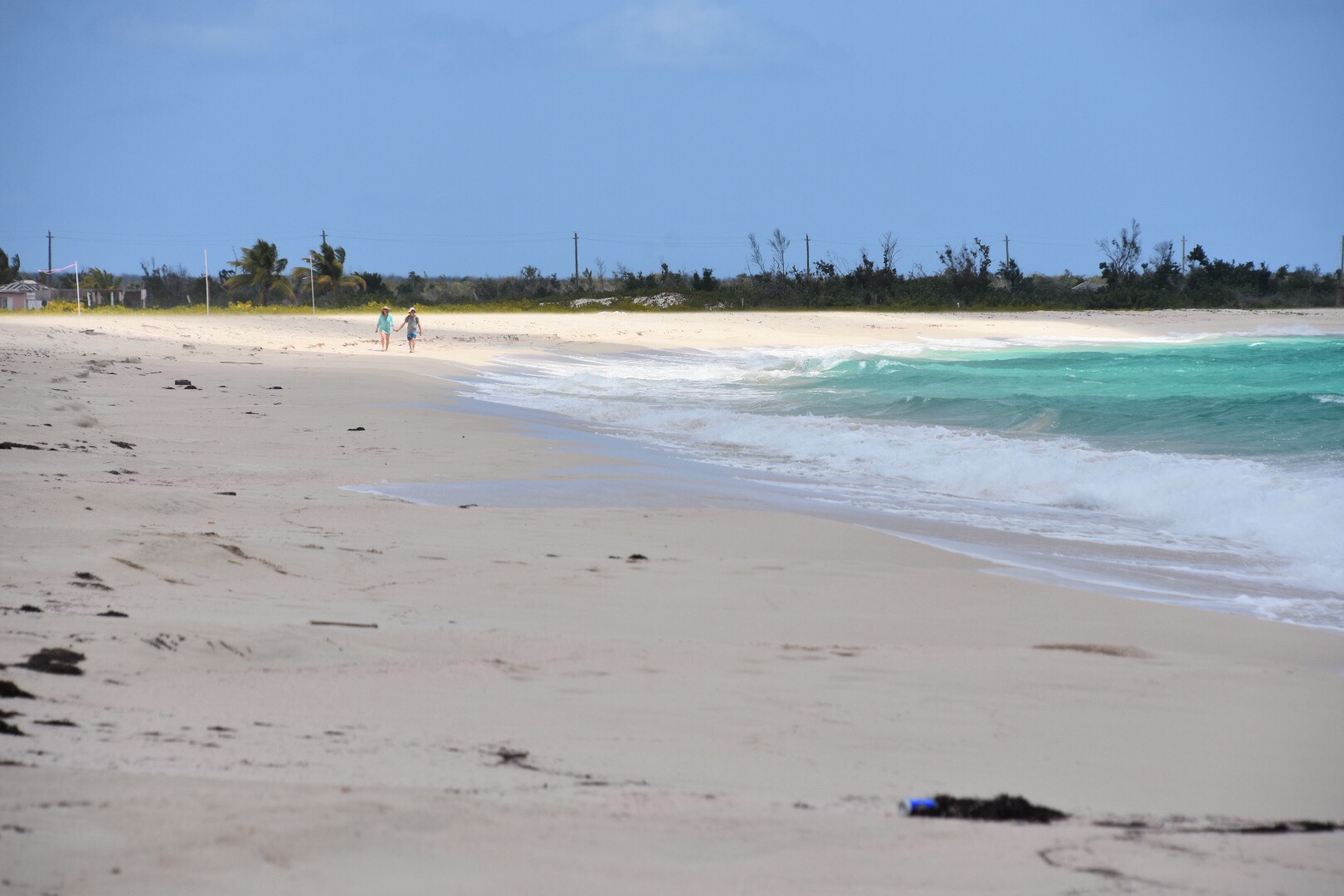 Dominica
Stop number two was on the beautiful lush island of Dominica and the plan was to revisit Titou gorge and swim through the canyon but cold water and Dianna don't mix so we ended up on the black sand of Mero Beach. There was a large German cruise ship in port which meant plenty of large Germans on the beach and I cannot deny enjoying watching them running inelegantly on the hot sand to the waters edge.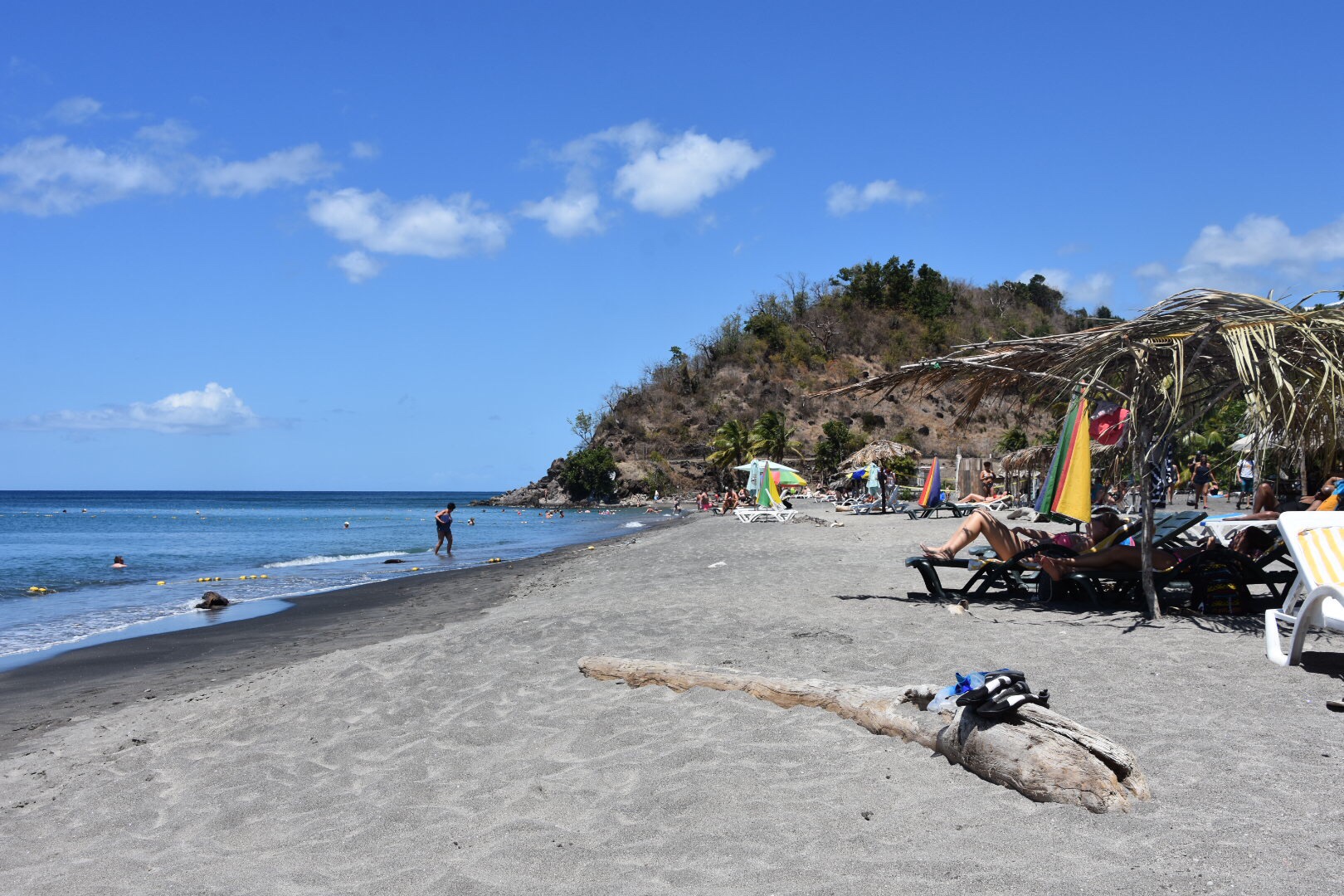 Dianna kindly paid for me to have a massage from Beverley who was also selling an assortment of stuff from a large rectangular basket balanced on her head. I'm sure Beverley has many skills but massage was not one of them. It also became immediately apparent that she had sinus issues with a constant sniff throughout. I'm hoping it was coconut oil she was rubbing on me but it would well have been my very first nasal drip massage courtesy of Sniffer Bev.
We shared a taxi back with four Germans which made us late for our ship. Not only last on board but later than the required time. We ran from the gate to the gangway.
Back on the ship we tried to make the most of the beverage package and watched the sunset from the jacuzzi as we sailed away. Aside from the peanuts getting a little damp it couldn't have been more perfect and then as if by magic everyone disappeared to get ready for dinner and we had the back of the ship to ourselves.
St Lucia
Stop three was back to St Lucia and after climbing Fort Rodney and Signal Point and watching Dianna glisten, we met with Anne and Keith for an afternoon sharpener or two. Great to see them both. Haven't seen them for all of 6 weeks. They were officially the first friends to meet with Dianna.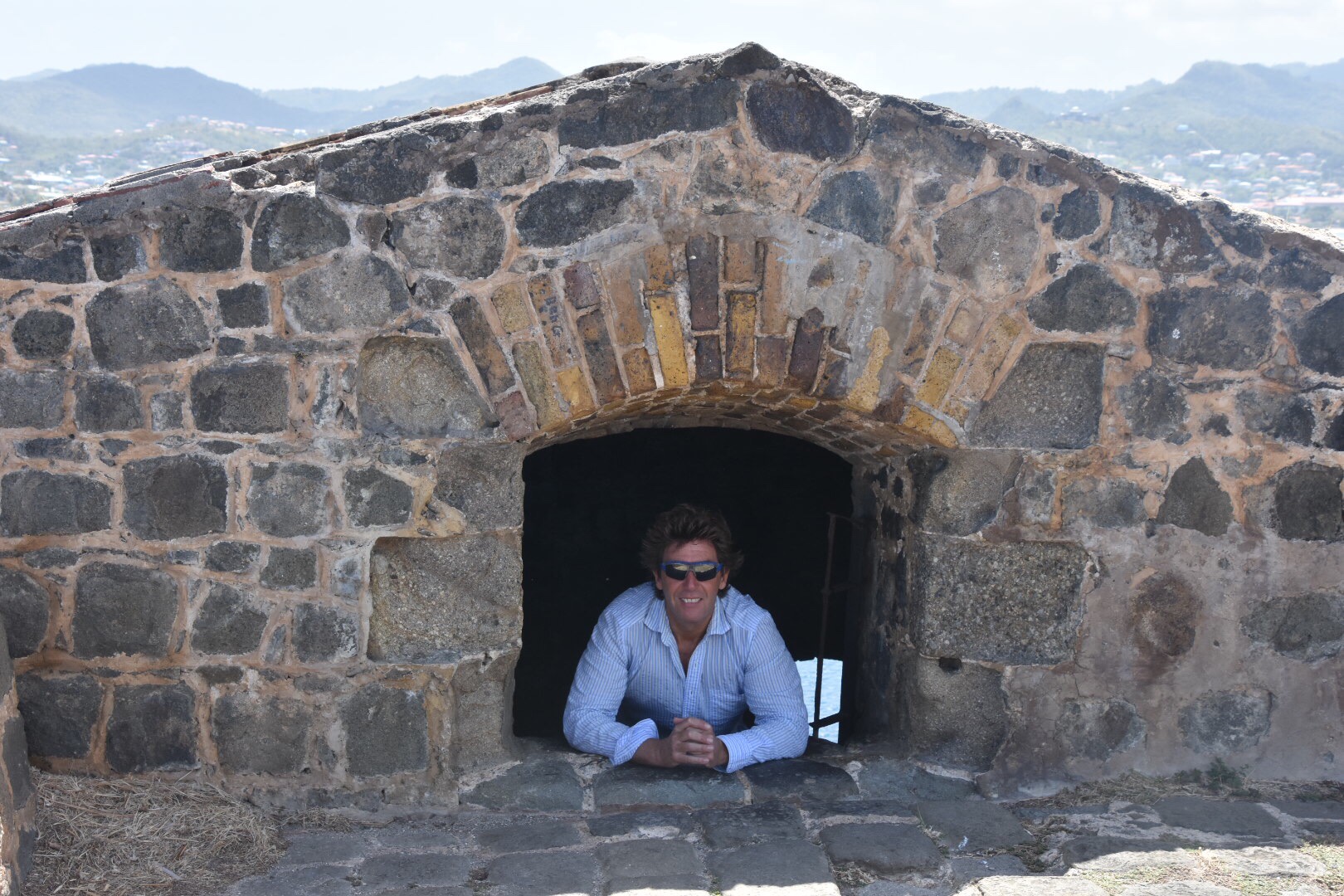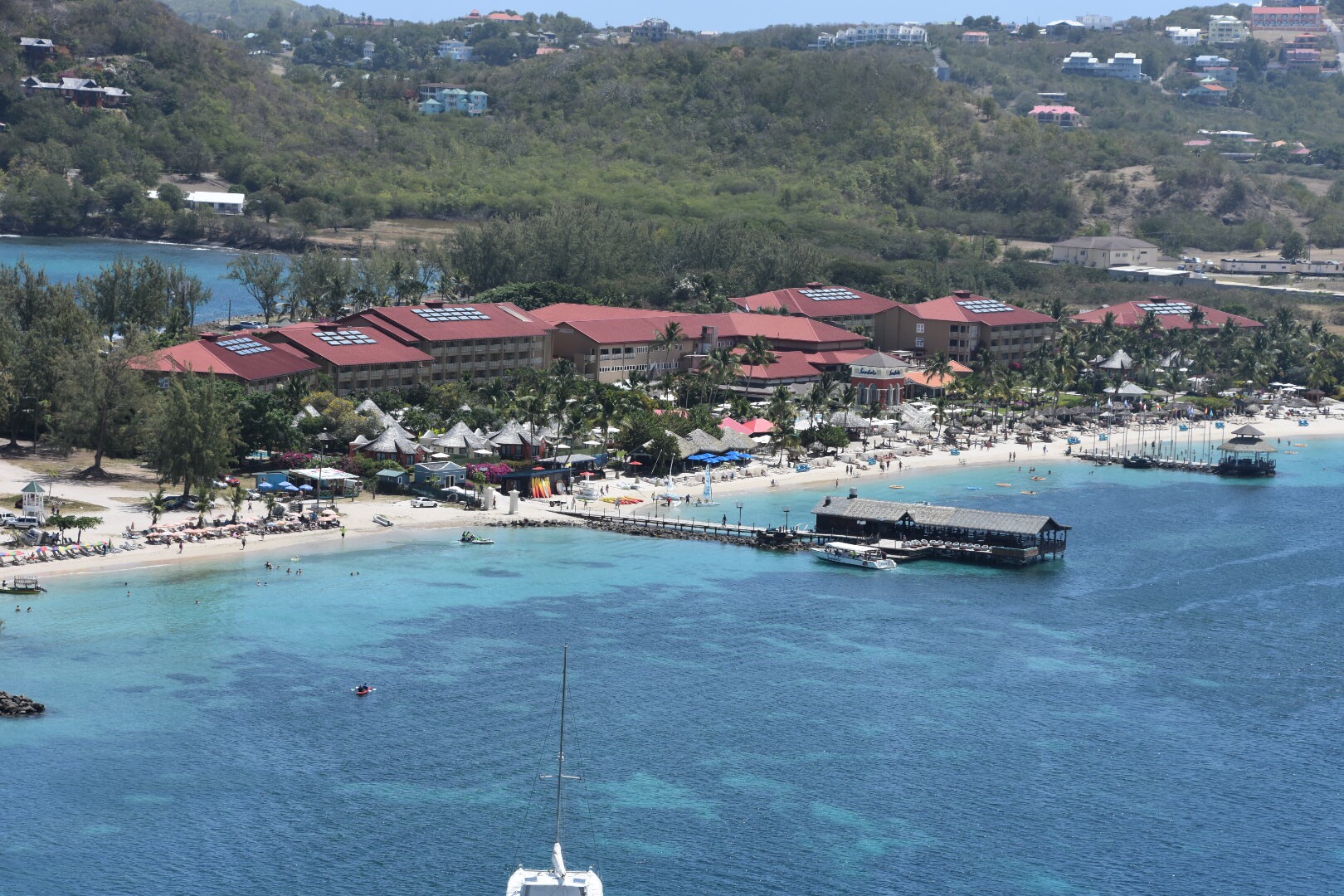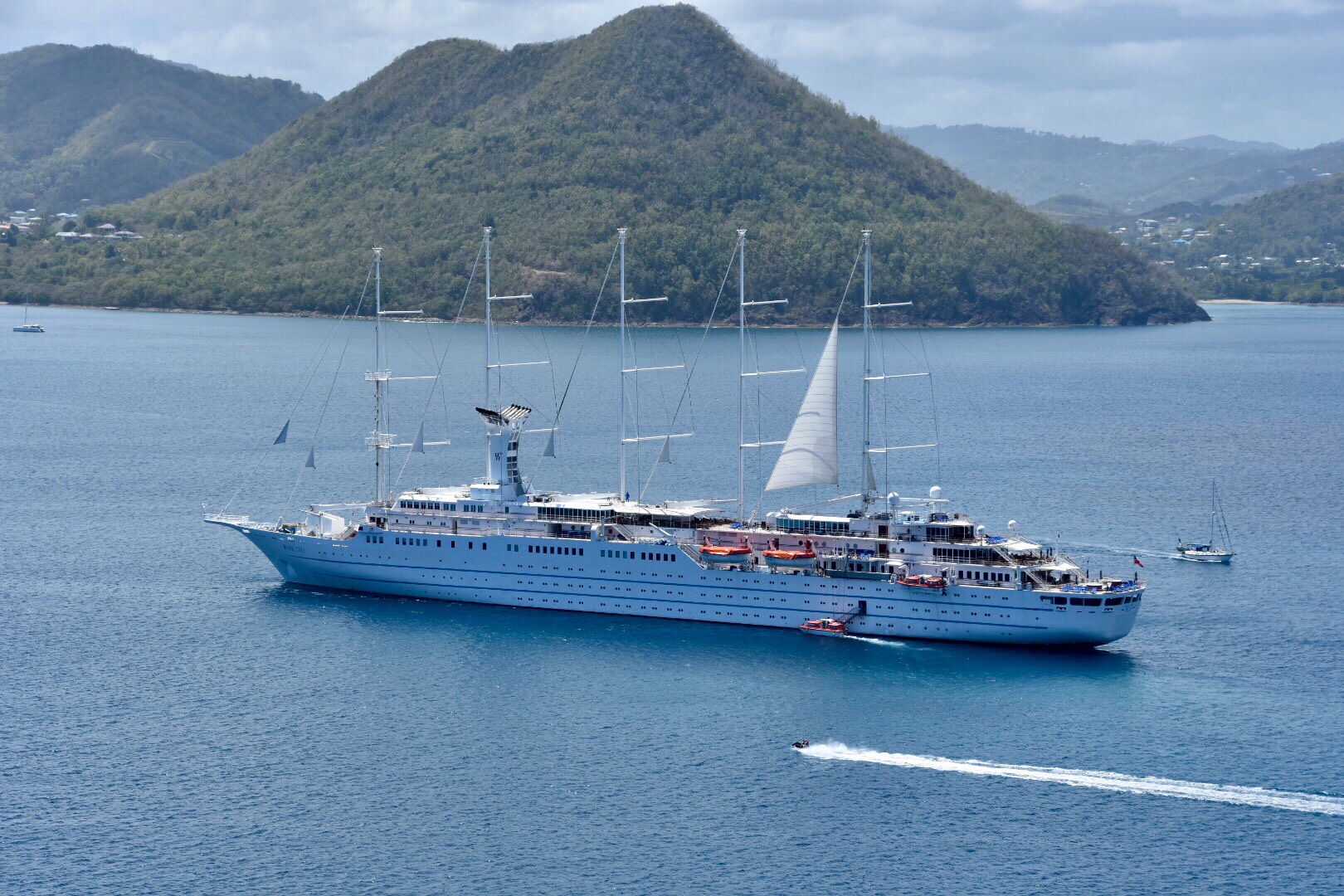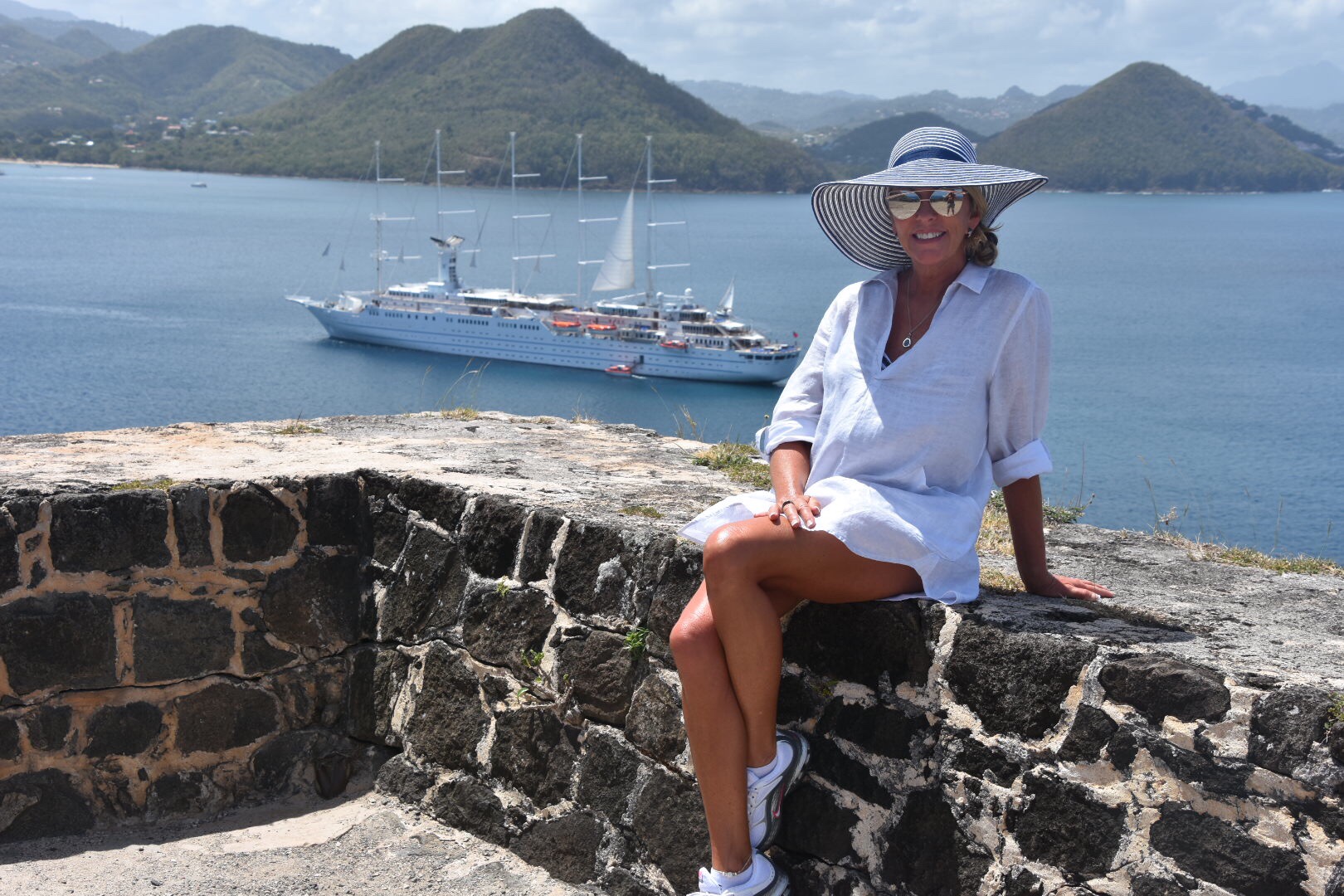 Guadeloupe
After a few hours mooching about Les Saintes we tendered back in the early afternoon and took advantage of the marina at the back of the ship. This is something we'd not experienced before. The back of the ship opens up to form a platform for all kinds of water sports – kayaks, wakboarding, waterskiing, paddle boarding. We had a marvellous couple of hours which included Dianna water skiing which she had only done on lakes before and almost being lost at sea due to a strong current. That would have taken some explaining.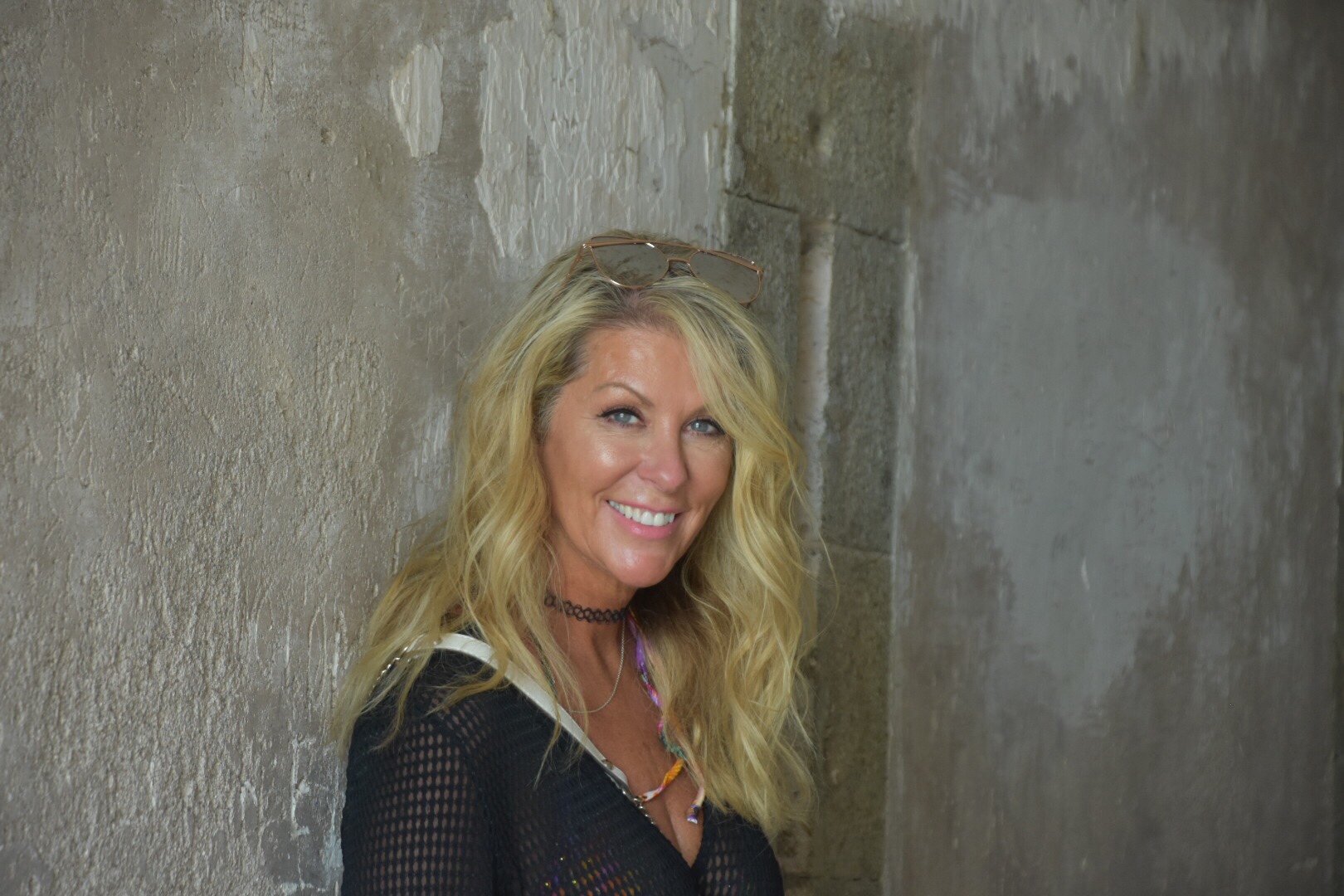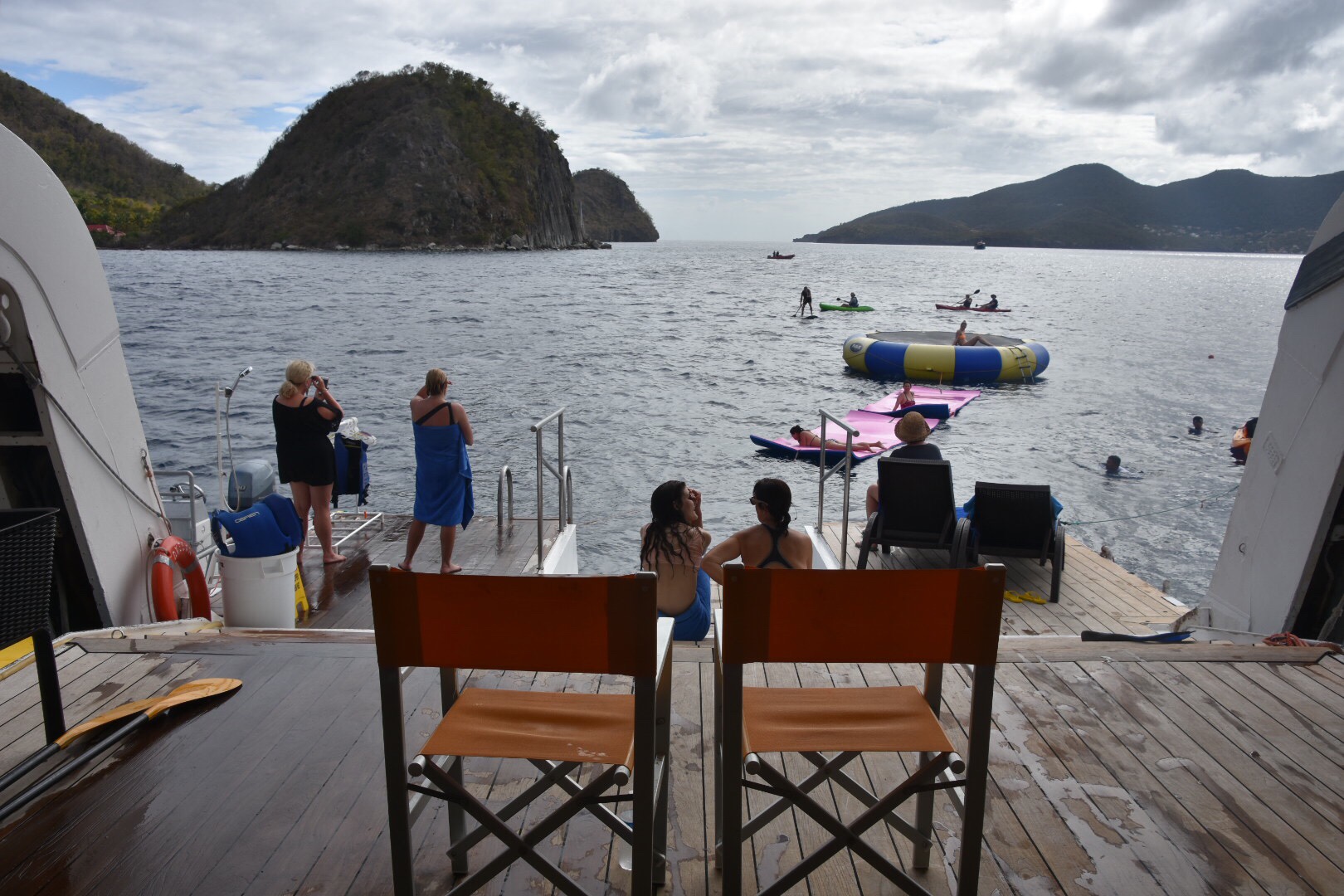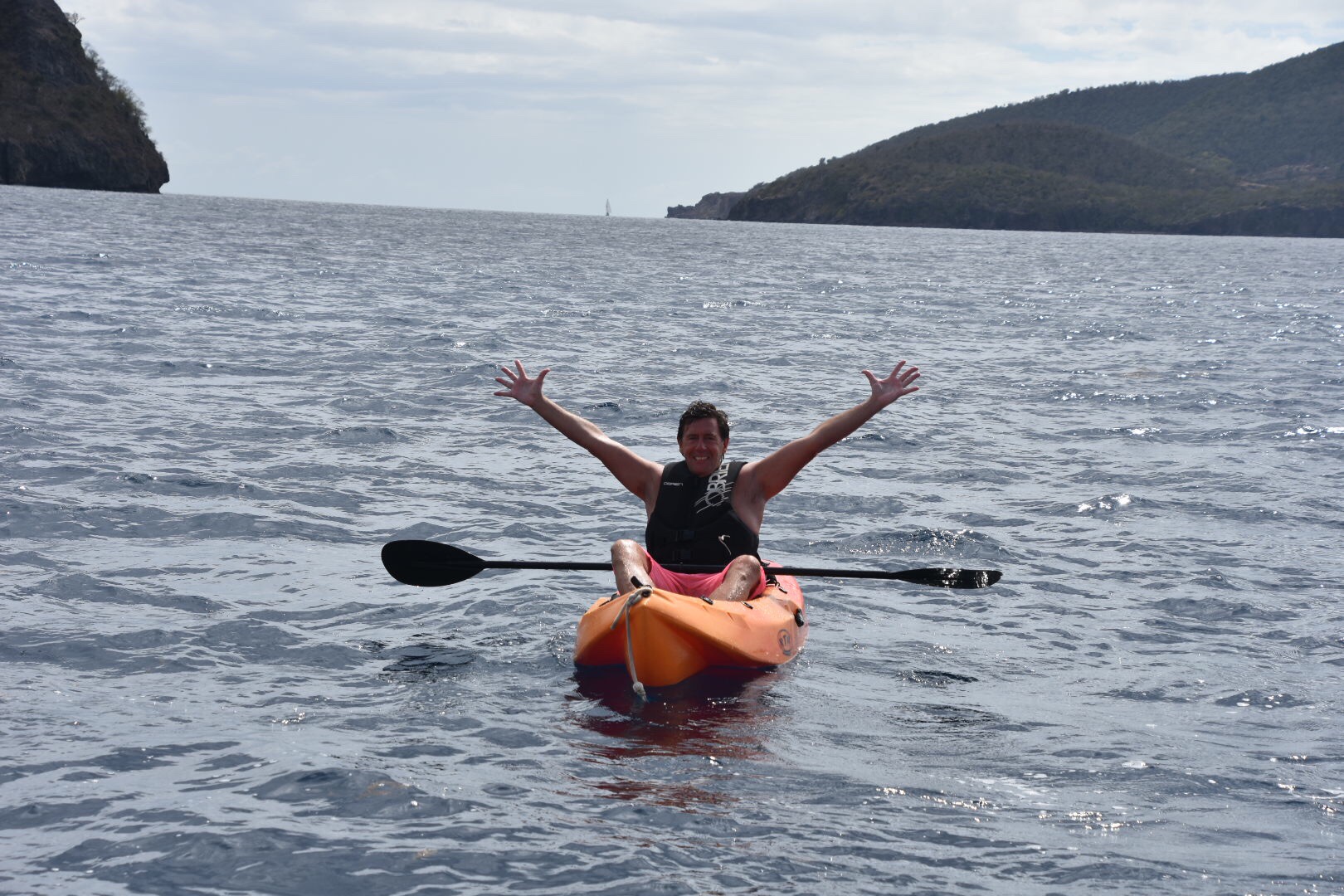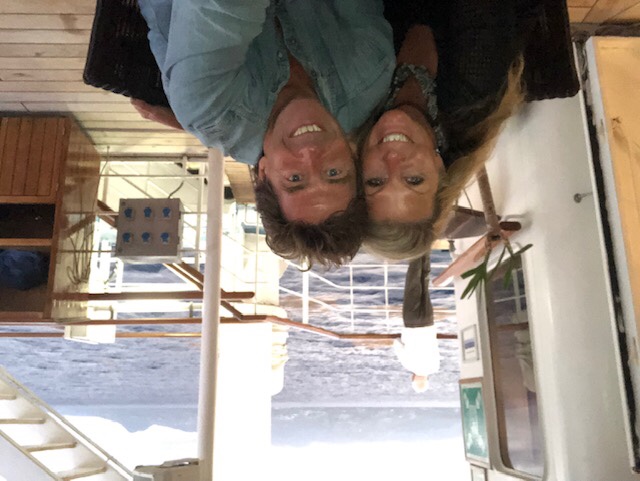 St Kitts
Raining.
St Barths
After rainy St Kitts we had an absolute belter of a day in St Barths. We were tendered ashore through a whole host of boats that were there for the Bucket Regatta. Also anchored in the Bay was an enormous super yacht owned by a 47 year old Russian Billionaire which looked like something out of a Bond movie.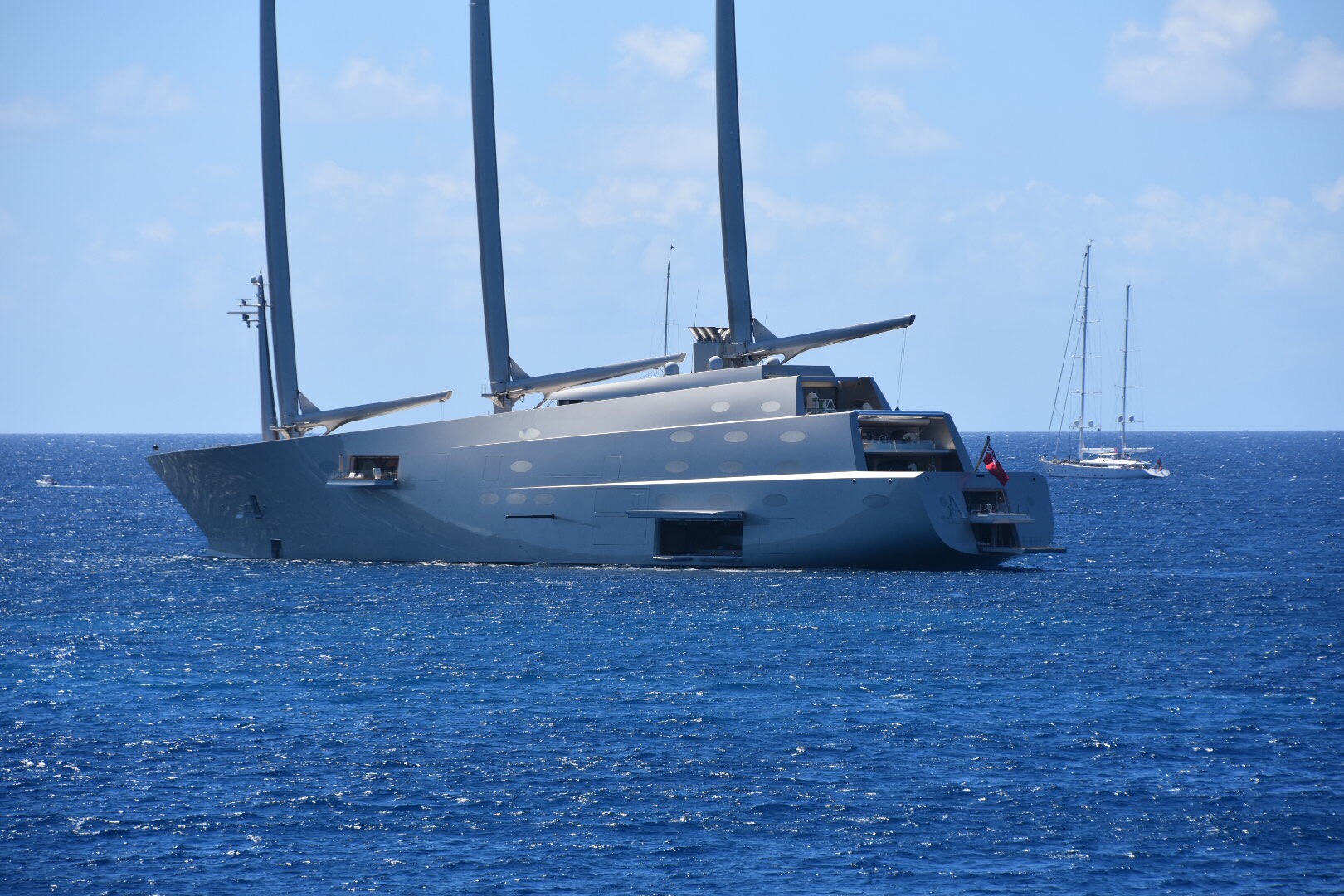 I was there in November and I liked it. This time I loved it. There's an abundance of beautiful beaches and we chose one on the south side of the island and found the naked part. This was becoming a trend. It's funny how being naked on a beach acts as a deterrent to those people in bathing costumes coming near you. It felt like the devils in skirts reference from Carry On Up the Khyber.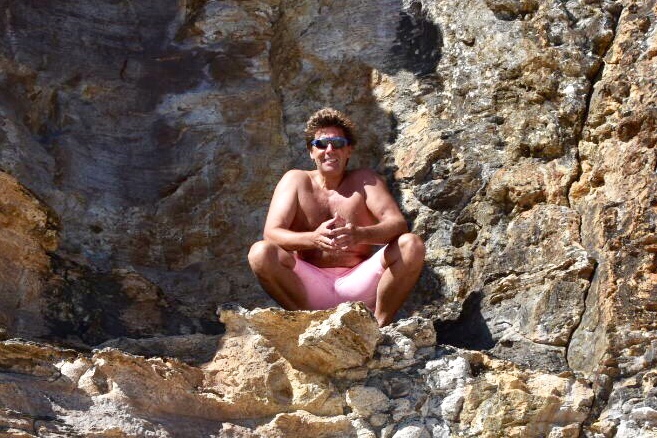 St Barths has the crazy airport where planes come over a hill, drop on to the runway and then slam the brakes on to avoid plunging into the sea. A road runs parallel to the airstrip with a roundabout at the top and as we neared the top a plane came in almost landing on a car. It's insane.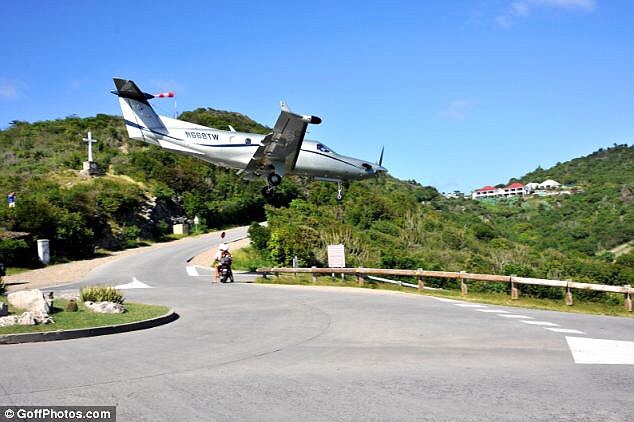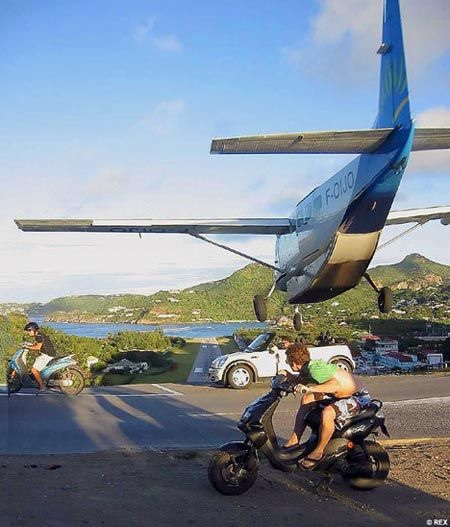 It's a very pretty Island and has none of the scruff that others Caribbean islands have once you venture outside of the resorts. Back in the capital of Gustavia we went to a supermarket and bought champagne and potato chips for watching the sunset at the waters edge. Classy.
I enjoyed my first Windstar experience in particular the lack of queueing, the intimacy and the marina deck at the back. The food was also top notch and I'd recommend booking a Windstar cruise just for the scrambled egg. Having said that, it was a little noisy at night, we had to tender ashore four out of 6 stops and on the other two days we didn't get the best docking location. Evening entertainment was also a little sparse. I didn't gamble in the casino all week.
Back in St Maarten we had an overnight stay and I'd booked the Horizon View hotel which had nothing going for it other than a fabulous view of the beach. We'd decided on a trip to Anguilla which was only a twenty minute ferry ride away. The beaches were meant to be splendid on this low lying island in the British Caribbean.
We headed for Shoal Bay and I think we both agreed it was the most breathtaking beach we'd ever seen. We would definitely like to go back to Anguilla.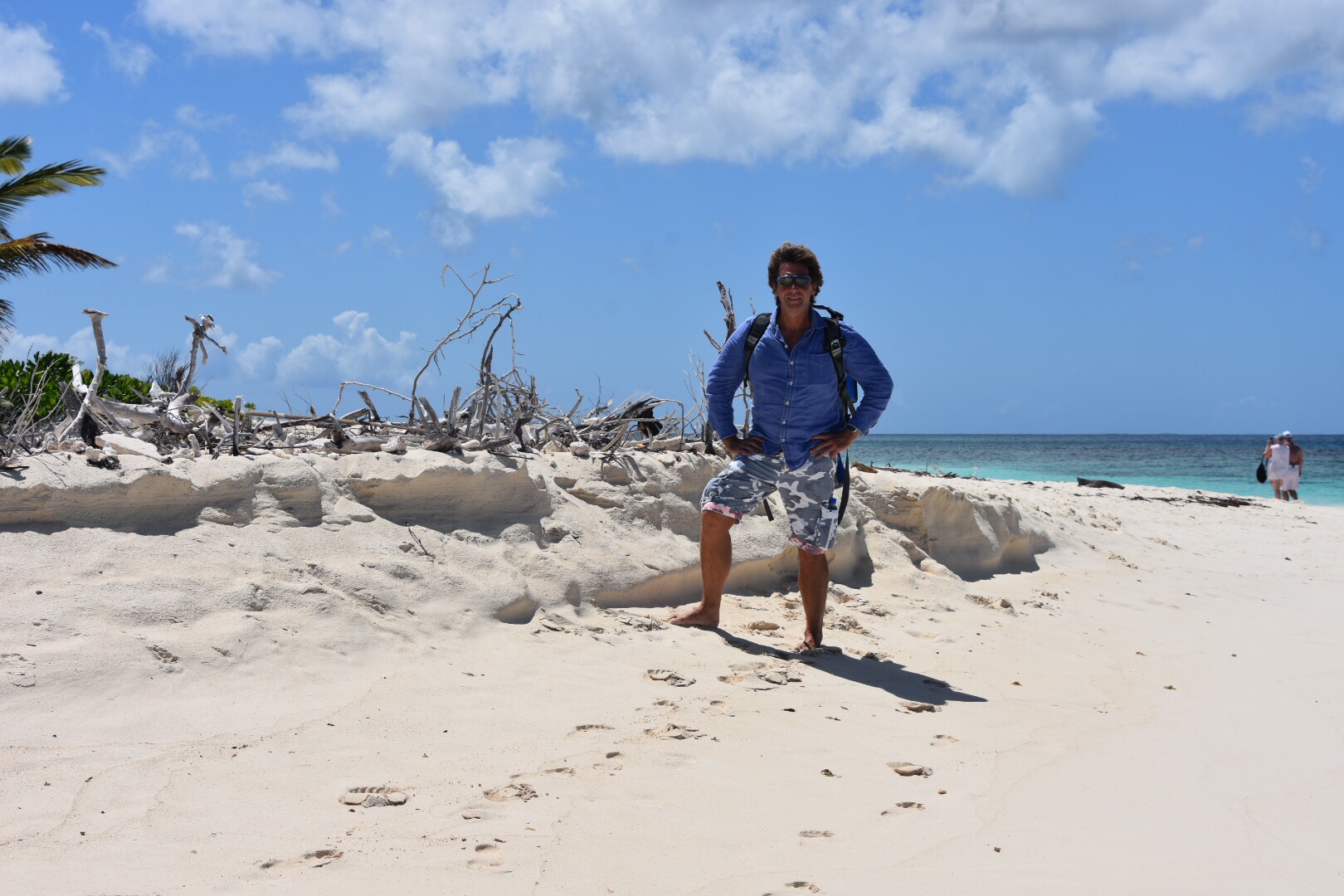 In nine days we saw 8 islands, were last back to the ship four times, started a new sunbathing hobby and drunk our respective body weights in wine. Fab trip.