We missed another port on Friday – Costa Maya in Mexico, due to unsafe conditions for the gangway. Two other ships were in port but they were perpendicular to us therefore not facing the same wind problem. Nothing worse than problem wind on a Friday. So we had another sea day and headed for our next port in Belize.
the four of us went to a show in the evening called Six which was about the six wives of Henry VIII. Quite good but we all fell asleep.
Harvest Caye, Belize
Harvest Caye is a private island owned by Norwegian Cruise Lines lying a few miles off the Belizean coast. A number of the cruise lines own private Caribbean islands and they all offer a typical breach day with some water sports and other activities as well as numerous food and drink options. Basically you get off and spend money that goes mostly to the cruise line. A nice little earner.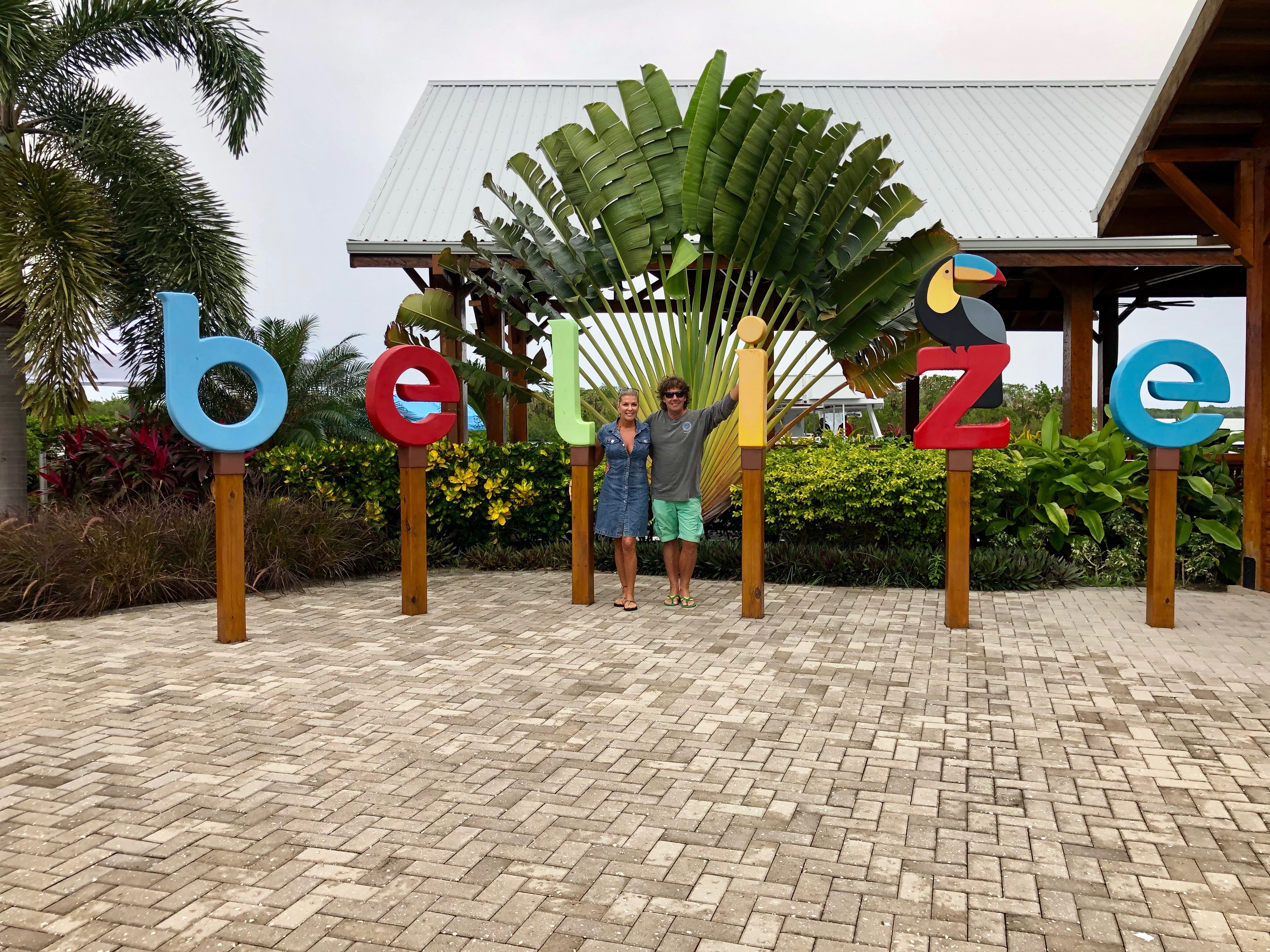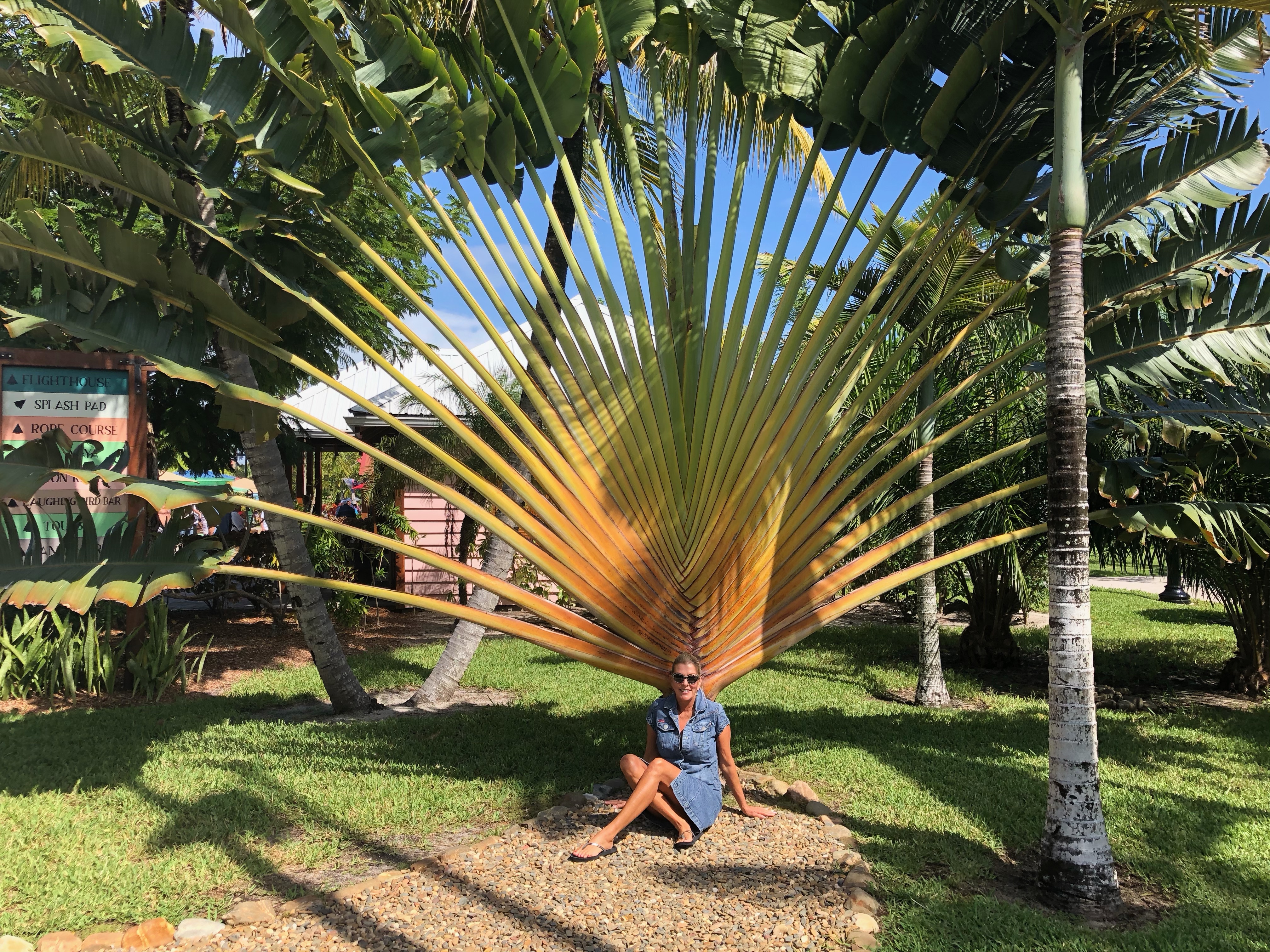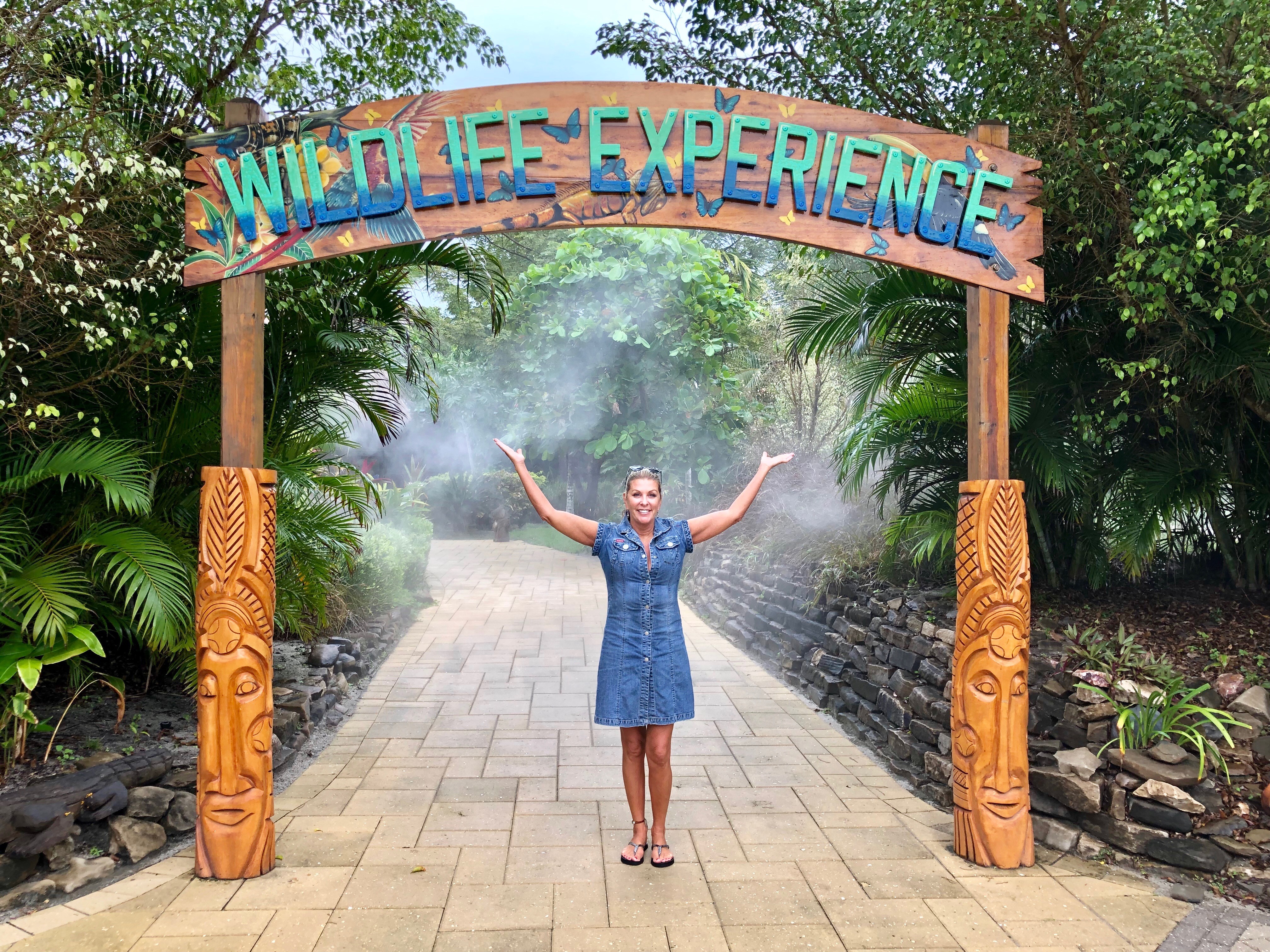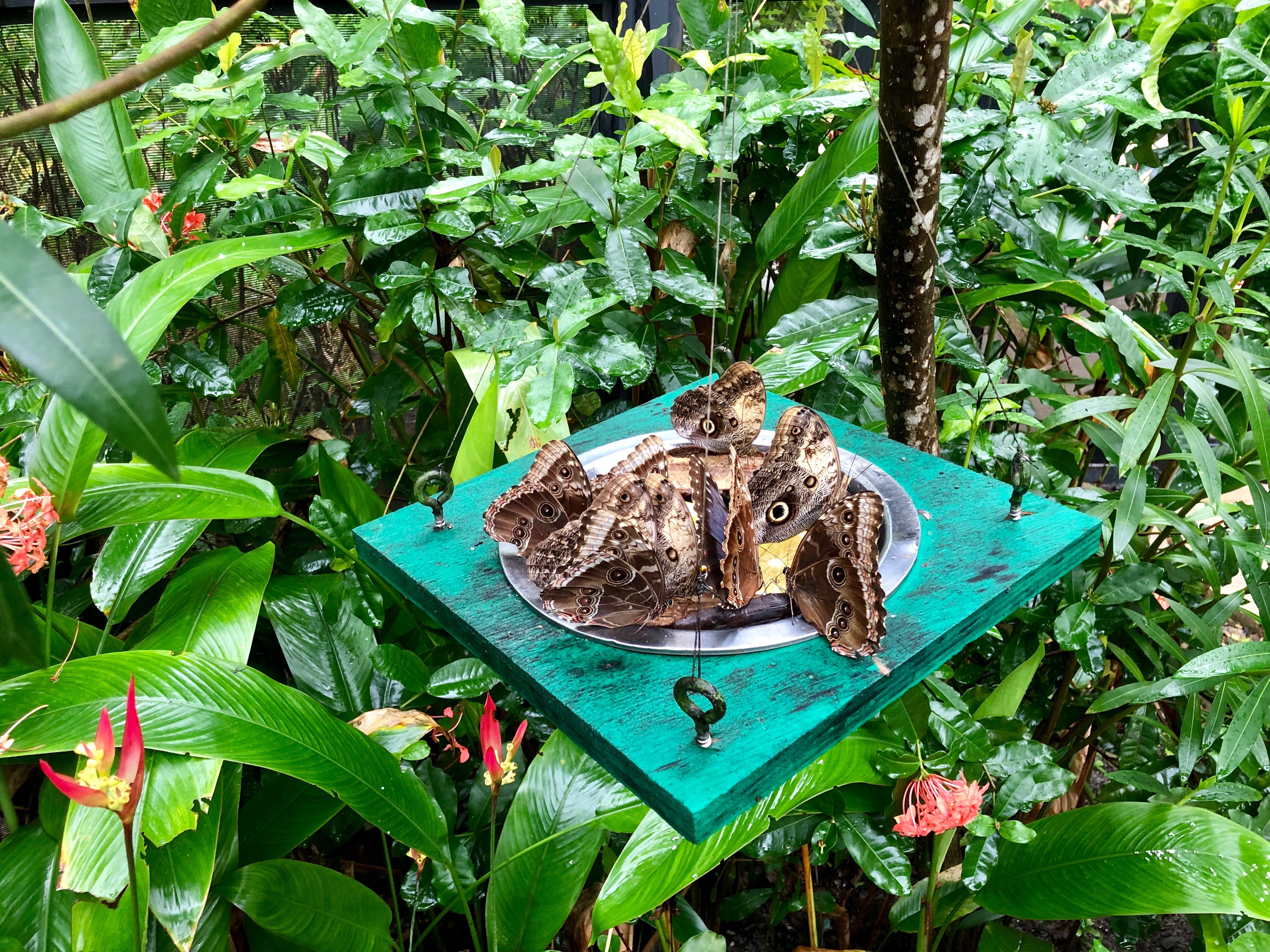 Randy and Susie went off on an adventure. Susie seems to want to maximise her time whereas Dianna and I are content with a more low key cruise stop experience. We went to the beach. I've never seen so many sunbeds lined up. It resembled an Italian beach.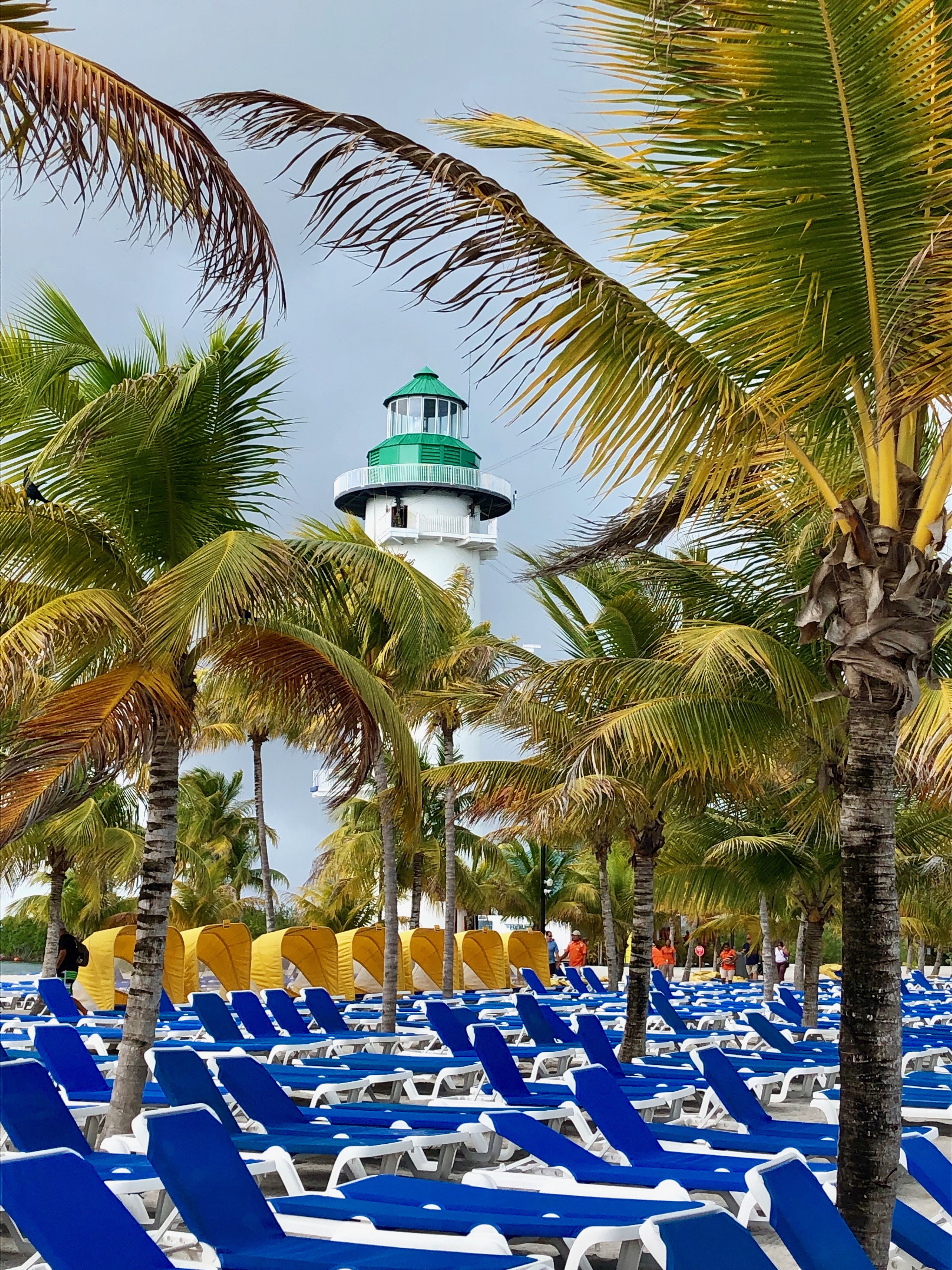 In the evening I persuaded Dianna to come to the ice bar with me. I'd never done one so we dressed up in a poncho-duvet and gloves and went inside the 17 degrees Fahrenheit room and had some vodka. We were joined by another three couples and after one guy from California went topless and sat on the ice chair, I felt I had no choice than to keep up the British end and do the same. It was chilly.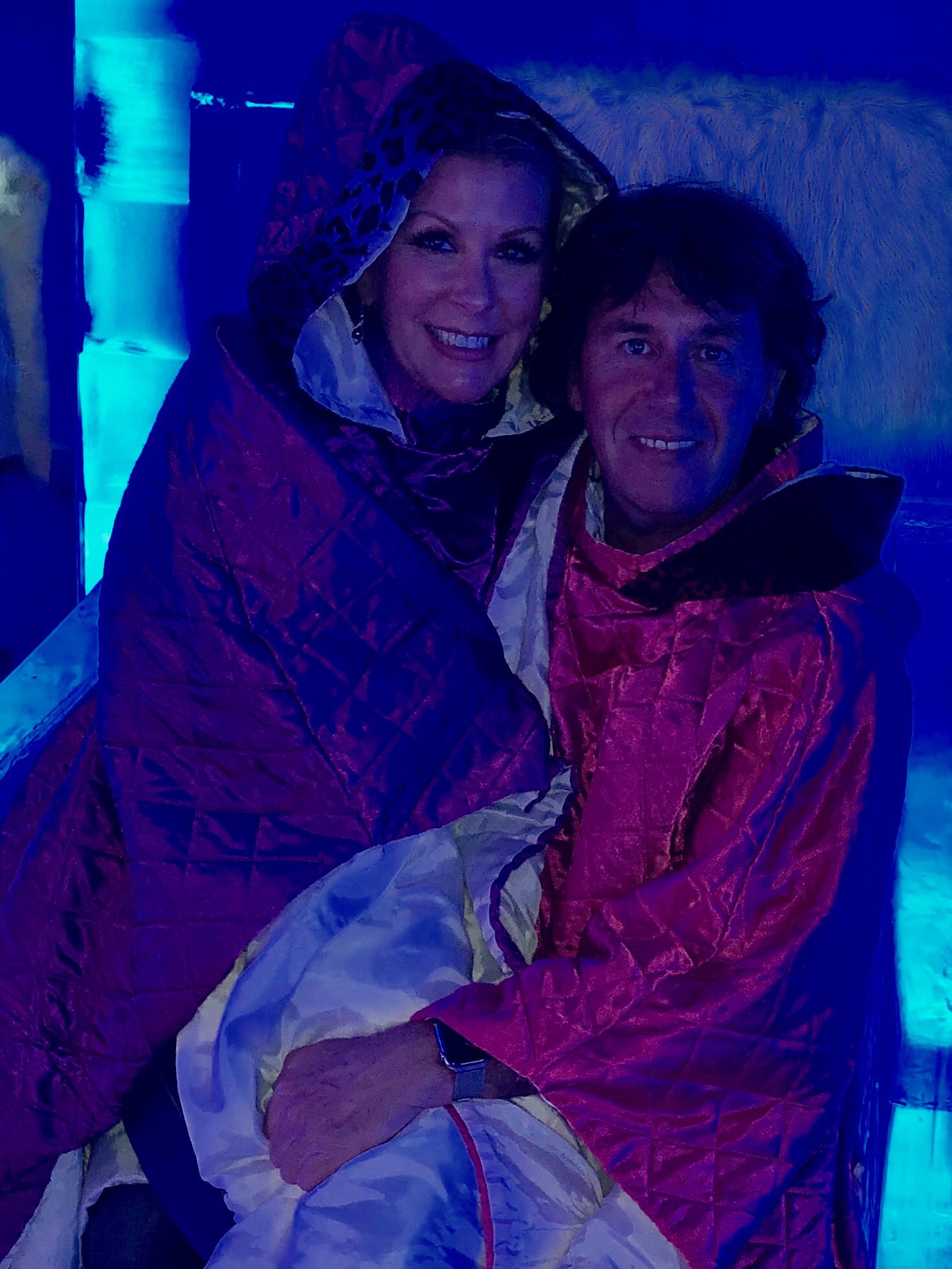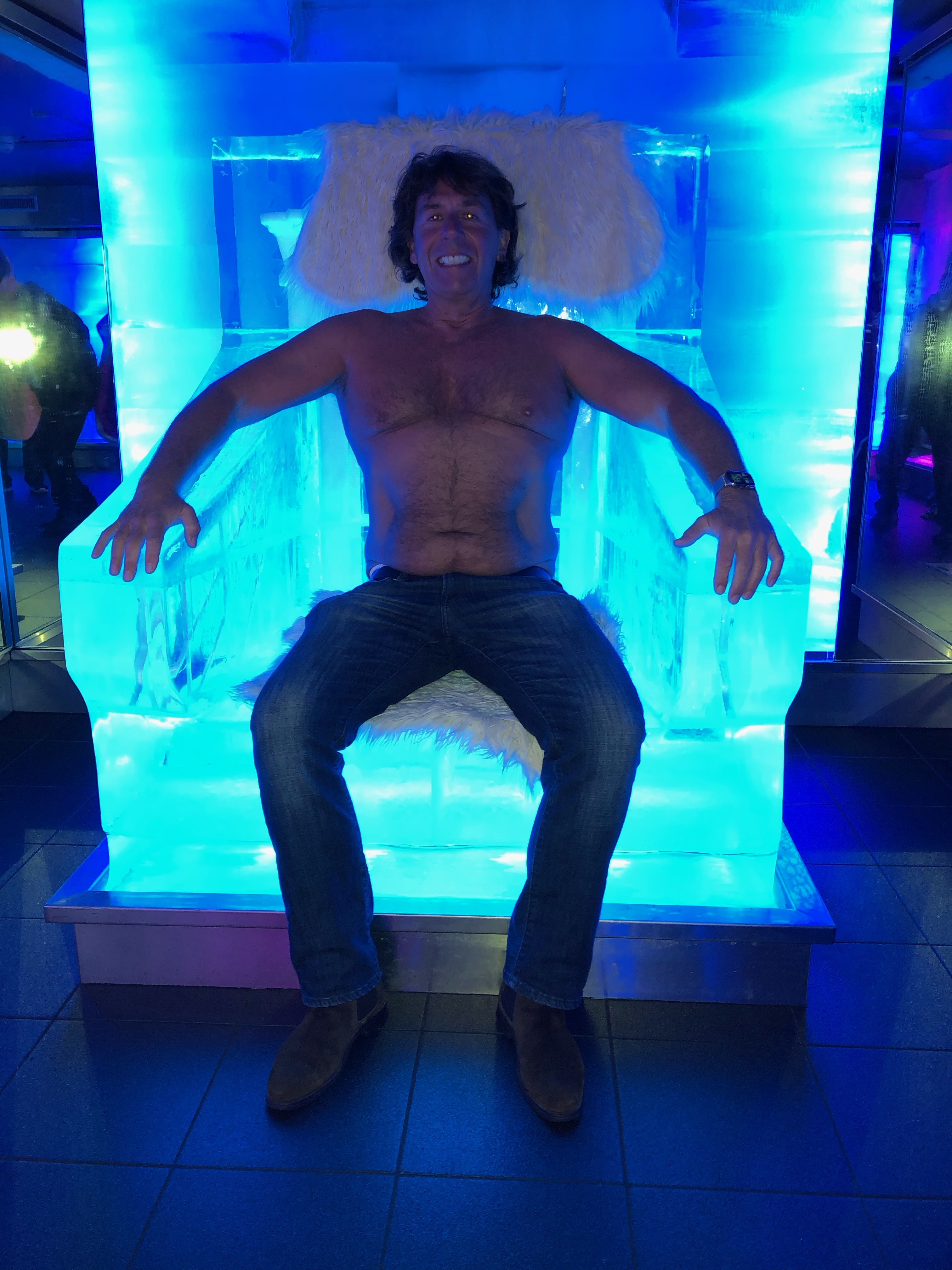 Roatán, Honduras
Roatán is the largest island in the Bay Islands at around 37 miles long and 5 miles wide. It is home to around 50,000 people and is much safer than the Honduran mainland but that's not saying much. They still had armed guards at every gas station. Until 1990 is was a sleepy fishing port.
The four of us decided to stick together on this stop, Coxen Hole, but in fairness Susie is enough of a deterrent on her own. Once off the ship we were set upon by a mob of taxi drivers all vying for our business. It was as chaotic as the time I came off a plane in Mumbai and was charged by a dozen porters.
We plumped for Javier who had a nice way about him and Susie negotiated a goodish deal. However, as often happens in these places, the guy that you buy into at the free-for-all is not your driver. We ended up with Jose who was a 300lb gunshot survivor with limited English. And then as we are driving through the gate he picked up 19 year old Christopher who it turns out is our English speaking guide (that we didn't ask for). Anyway, he was nice enough so we kept him.
We headed for a place called Little French Cay which had been recommended to us in the hot tub the night before. We got there and it didn't look like our kind of place so we moved on. Susie was adamant about seeing the water villas on the north coast so that's where we went. Susie is very focused on what she wants to do and what she wants to say to the exclusion of everyone else. It was very underwhelming and it turned out that she'd seen a picture of Bora Bora and thought it was here. It wasn't and we'd wasted an hour for this detour which Susie almost showed some kind of contrition for but within minutes was back to her normal demanding self.
Eventually we hit a great beach on West Bay at about 11 and were immediately besieged by beach vendors offering all sorts of stuff. I had the back massage.
Jose's gunshot incident was rather disturbing. He'd gone to the mainland to buy clothes for his children and two guys approached him for his sneakers and phone. He handed them both over and one of the guys suggests to the other one that he should shoot him so they put four bullets in him. Three in the arm and one in the stomach which is still lodged there. He survived because the gunman ran out of bullets.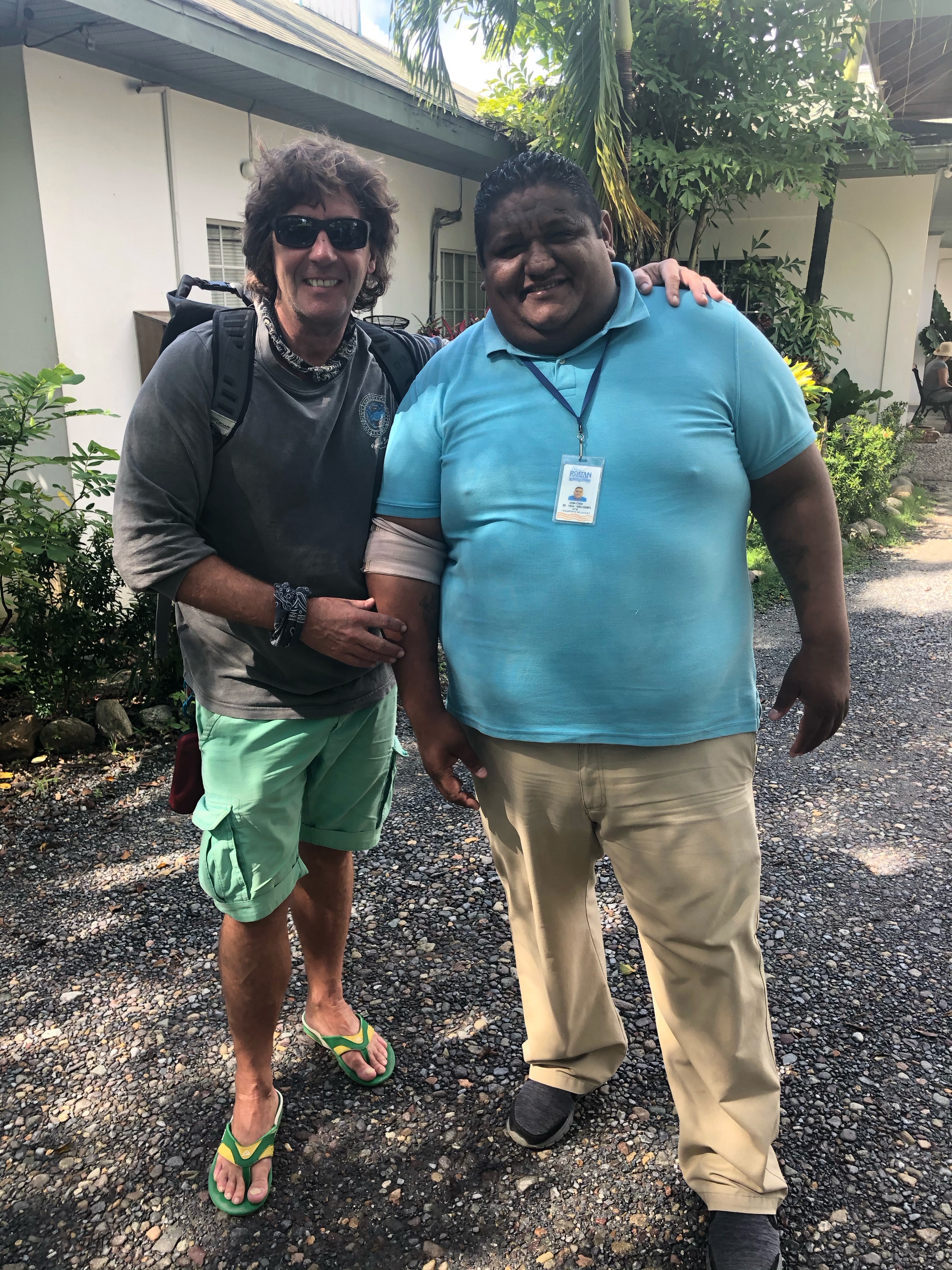 During our stay at the beach the driver got a bit hot so swam fully clothed in the sea. As for Christopher he asked us every five minutes if we wanted to go on a snorkel trip. He was relentless so on the return trip Randy offered him some advice on how to deal with future tourists which he did very tactfully.