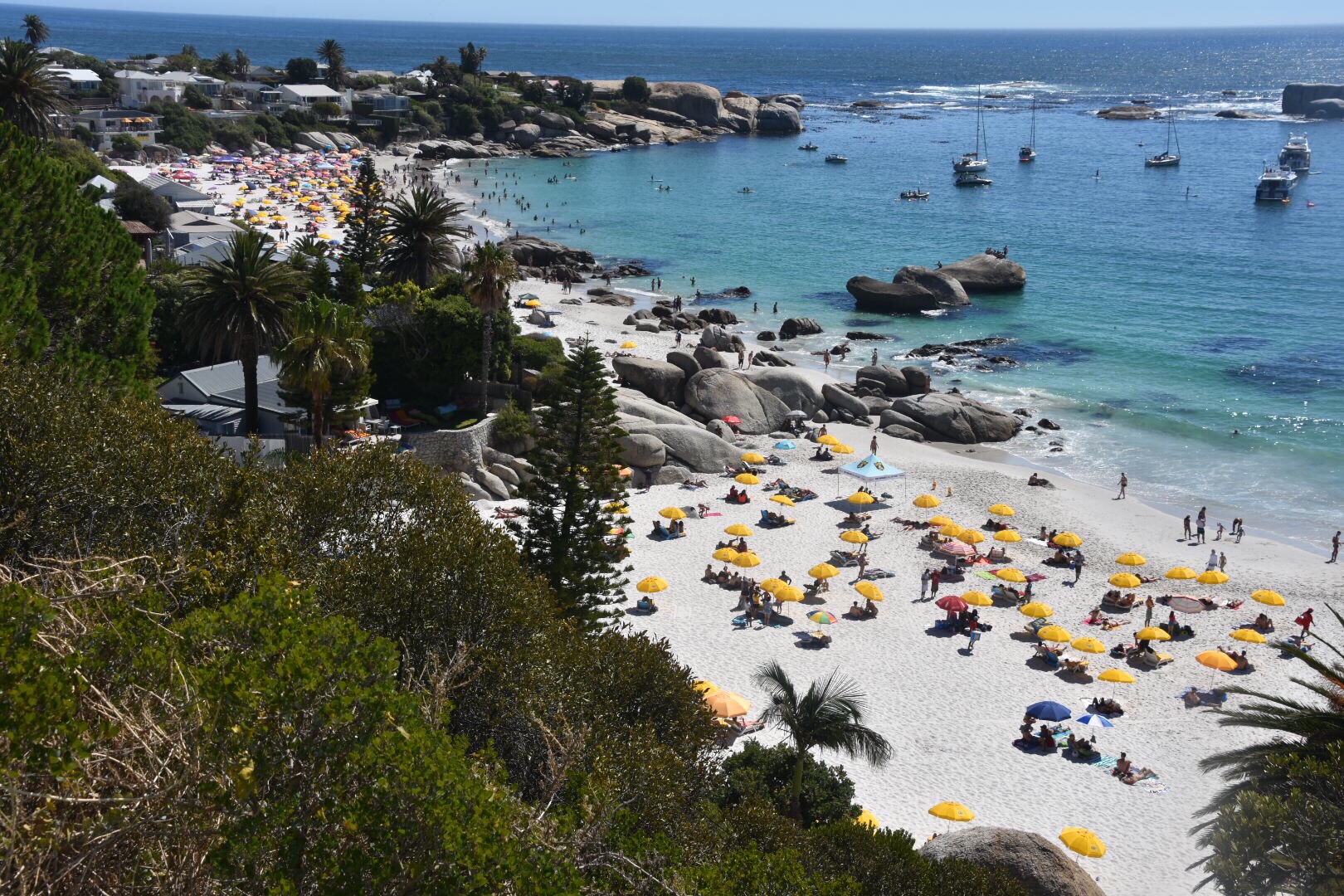 During the early part of the week the QM2 (fastest cruise ship in the world) was in port part way through its World Cruise which started from Southampton in early January. I saw some bewildered looking folk around town who were probably passengers.
Saturday I was set adrift from the tour group and it was splendid. I decided to make my peace with the concept of hop on, hop off buses for safety reasons. Some cities are better seen from the top of a bus rather than at street level. Like safaris are better from a Land Rover. Aside from the waterfront area where tourists mingle in upmarket bars, restaurants and shops, there aren't too many areas of Cape Town which look adequately friendly for a trouble free stroll with electronic equipment about ones person. Cape Town is the 13th most violent city in the world however murders on the upper deck of the ho-ho are very low indeed. Although a face full of foliage is a distinct possibility. Having said that as the week progressed I felt safer walking around. There are lots of men with seemingly nothing to do but by and large they leave you alone.
The route took me back to Camps Bay which is a beautiful beach resort on the west side of Table Mountain. It has some of the most expensive real estate in South Africa yet in the early days they had to pay people to live there as it was deemed too far from the city centre. On the way through I had a great view of the Camps Bay Bowls Club. Not one black or coloured person playing. Coloureds is a term used in South Africa to describe a person of mixed ethnicity whatever that mixture is. It's not just a bowls club though. They have bowls, tennis, table tennis and paragliding which is an interesting mix.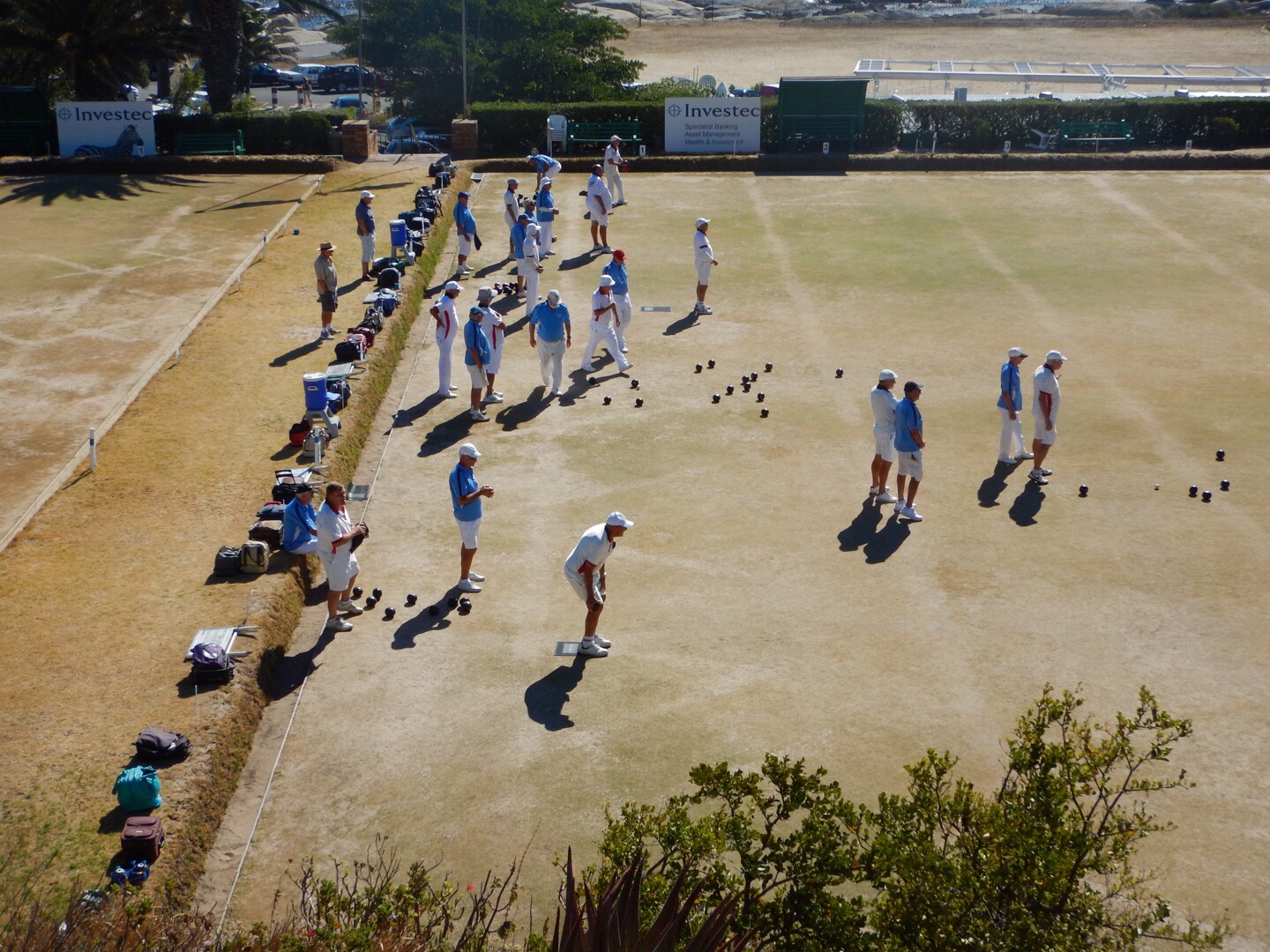 One of the more meteorological splendours of Cape Town is the cloud which hangs over Table Mountain referred to as the tablecloth. It spills over the edges and heads down the mountain like vapour from a witches cauldron only to evaporate almost as soon as it starts. Talking of weather, after spending a few days in CT I would have assumed that it was one of the windiest cities in the world but apparently not. The title goes to Wellington, New Zealand (remind me not to go there). The gusts here are terrific. Back home there would have been an amber warning and an advisory to keep small pets inside.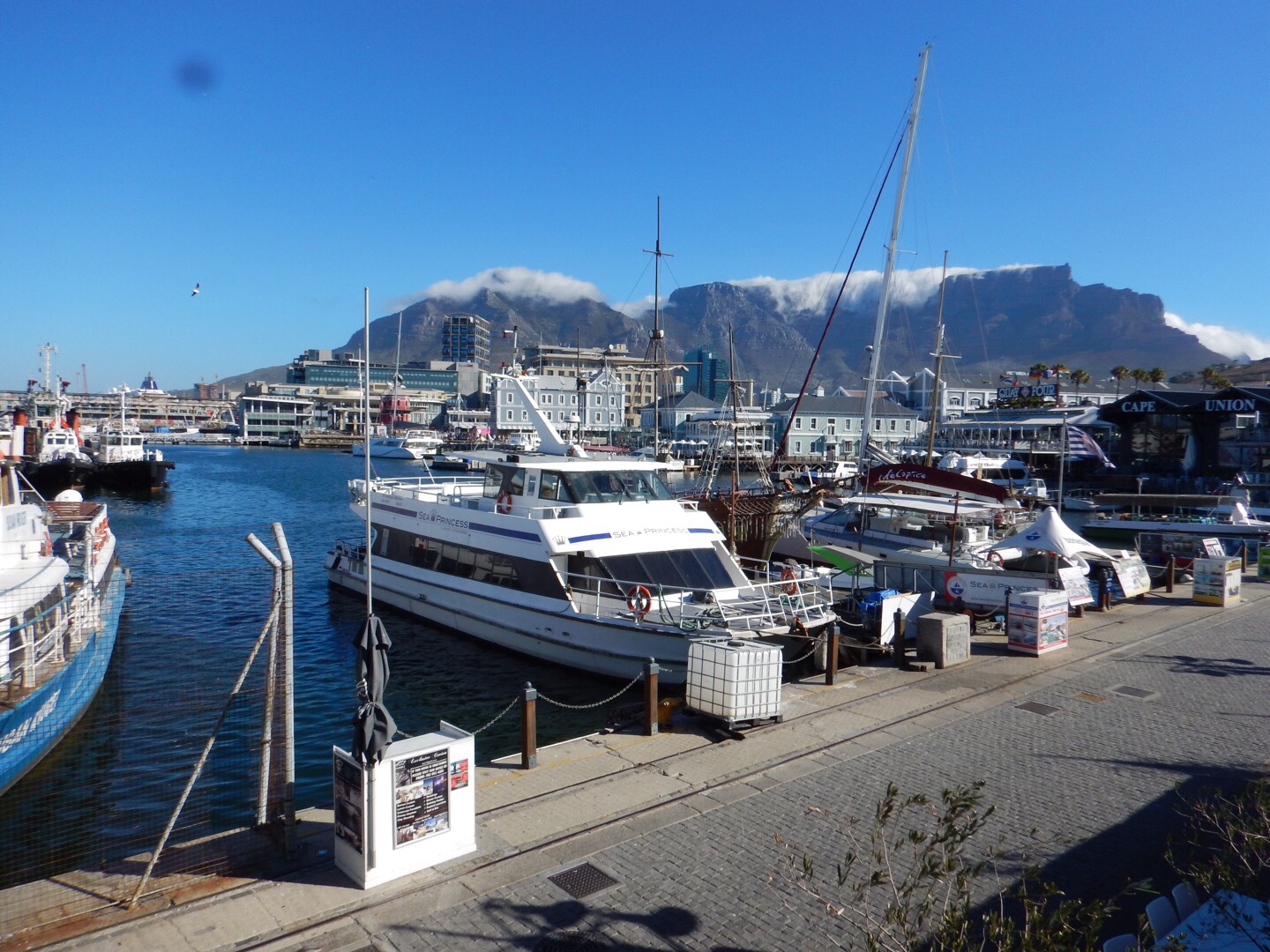 Cape Town's fortunes have ebbed and flowed over the years. The first South African diamonds were found in 1866 then just three years later the opening of the Suez Canal in 1869 meant a massive decline in shipping which used CT for refuelling and replenishing stocks. The new route saved 4300 miles which as any salty sea dog will tell you is not to be sniffed at. 17 years later the first gold was discovered which once again gave South Africa increased importance but it was Johannesburg that benefitted because of the closer proximity to the gold fields. Having said that, ships struggled docking in Johannesburg as it was 500km from the coast therefore Cape Town also benefitted from the excitement.
Sunday was all about Roger as he went for his 20th Grand Slam title which might not mean much to some of you but I can assure you there were tennis buffs out there becoming quite unnecessary.
Monday I had two days left on my three day hop on bus ticket. Oh yes, I'd fully committed to hohoing all over Cape Town. By the time I got to the Table Mountain cableway base station the crowds had built into a throng so I decided return later and went to the beach in search of a thong instead. That's the beauty of the unlimited bus ticket. I returned to Camps Bay beach as it's the most famous and it was very pleasant indeed. I spent two hours smothered in factor 30 before the heat became too much and I retreated. The African sun is incredibly hot. You just need to look at the locals to see that.
After dropping a few items off at the hotel I checked online and the cableway queue had reached an acceptable level so off I went. I somehow got mixed in with a group from the UK who'd been touring for a couple of weeks. 31 of them on a Saga holiday. Jolly bunch. The capsule took five minutes, held 65 people and it also rotated. At the top the views were smashing. No tablecloth and I found the WiFi viewing lounge quite acceptable for a muffin and a cheeky glass of Pinot. I'd earned if after all. That cable ride was steep. The height above sea level was 3500ft which is quite high. At the top there are concrete walkways taking you in all directions as well as a shop and a few cafes. A really cool place to walk around or have a picnic.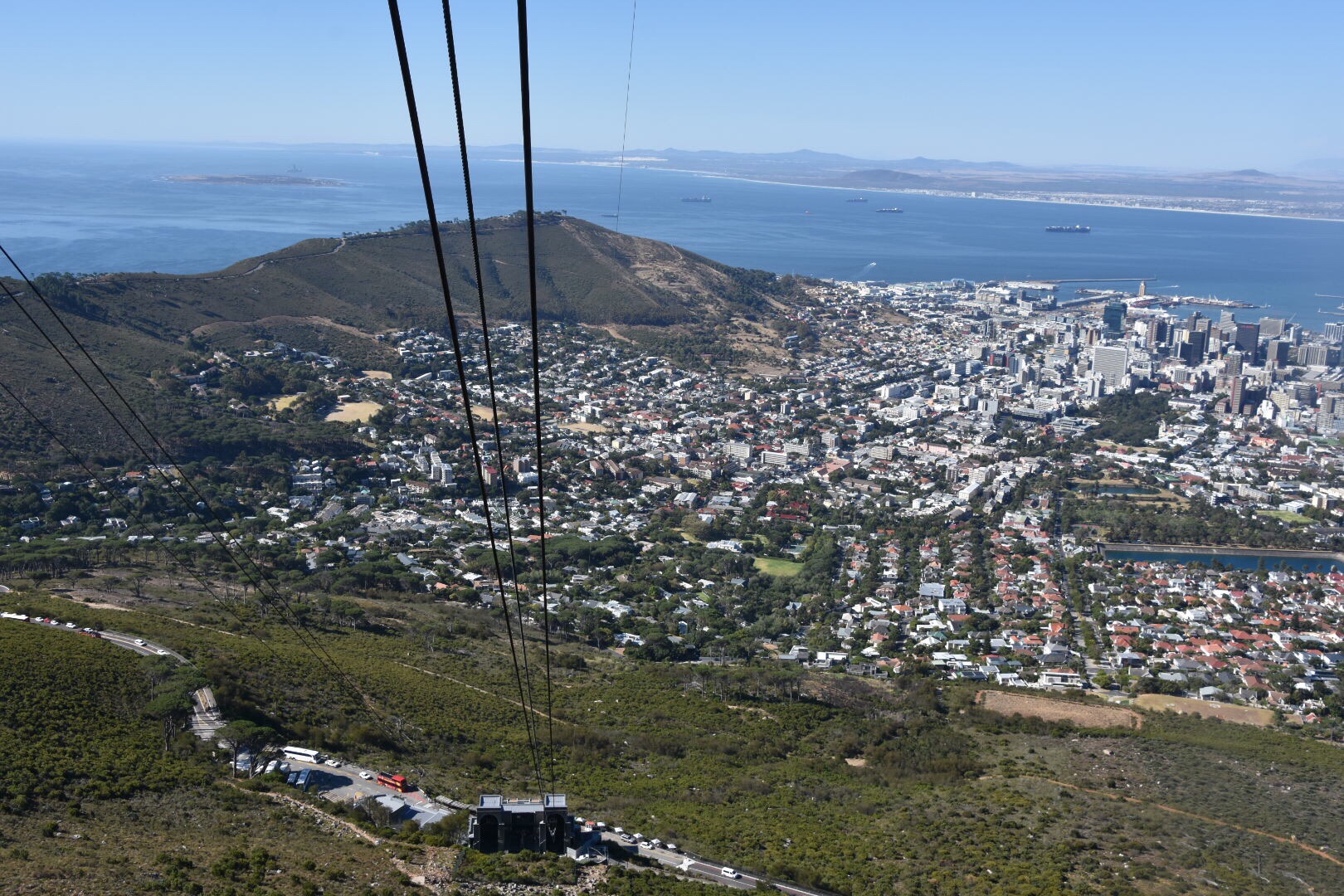 Tuesday I stayed in bed for most of the day suffering from laziness. It was cloudy and I felt a little fragile. I did do the short bus route through District 6 which became famous back in the late 1960's as they bulldozed an entire community of black people out of Cape Town. In the evening I met my pal David from the Mediterranean cruise 18 months ago. Not only does he know Desmond, but we had dinner in the top hotel in Cape Town, the Mount Nelson where 20 years ago David sat next to Nelson during a function (at Nelson's behest) and you don't turn Nelson down.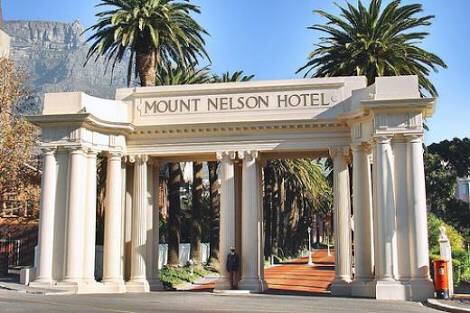 On Wednesday the sun returned so I headed for the beaches of Clifton. There are four beaches imaginatively called 1st, 2nd, 3rd and 4th. Apparently the different beaches attract different crowds but it wasn't easy finding agreement on the inter web on which crowds go where. I'd heard stories you see. Top 10 topless beach in the world (not sure of the criteria). The variety of beach goers catered for were: best for locals, best for families, best for local families, surfers, students, playing sport, gay men, gay women, dog walkers, trendy people, bodybuilders, girls in small bikinis, stamp collectors. It seemed every group was represented by at least one of the beaches. Well almost every group. Best for men with binoculars was an oversight in my view. Anyway, apparently Charlize Theron has been spotted on at least one of them and of course she tops my list of favourite South African actresses since I saw her in A Million Ways to Die in the West. A fine acting performance.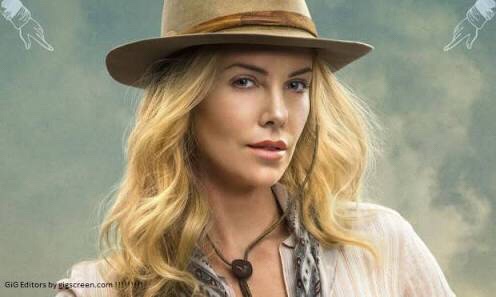 At one point during a spell of higher unemployment in the UK we had the squeegee men at traffic lights. South Africa's equivalent is the self-appointed parking marshal wearing a grubby hi-vis vest and loitering by a vacant parking spot on the street or in a car park. When a likely motorist comes along (that have little say in the matter) the PM goes into action gesticulating left hand down, right hand down, back up, forward a bit. Of course they are after some kind of reward for helping a motorist do something that they could do anyway.
Thursday was my last day before meeting the new group and as I still had another day on the bus pass (my third pass) I felt the beach might need another visit. In total I've spent six days on the buses. The drivers are now greeting me! I headed for Clifton again and there was some kind of endurance event taking place for both genders with some very fit looking people taking part. It's odd just how many of the beach vendors are from adjacent African countries. It would appear that many South African black people don't want to work and this has been confirmed to me on more than one occasion. Apparently they have a sense of entitlement afflicting them. The South African blacks that hang around the beaches are easy to spot because they all have missing front teeth. I'd seen it too often for it to be a coincidence so I googled it and it's "a thing". Often referred to as the Cape Town smile or "passion gap" the origins are varied but it looks terrible. The beaches are full of vendors, some selling useful stuff like cold drinks and some selling not so useful stuff but I did buy some "cloth art" from Steve from Malawi. There were dozens of cloth art sellers and whilst I didn't realise it at the time, the phrase "I already bought one from Malawi Steve" saved me a lot of hassle.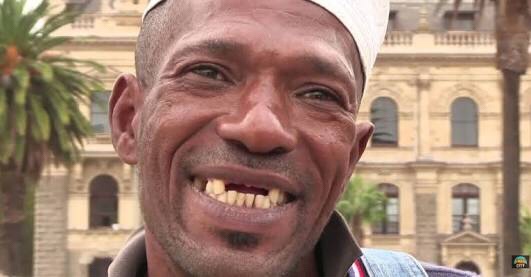 I've enjoyed Cape Town more as the week progressed. As each day passed and I wasn't mugged or murdered I become more comfortable. In truth I was a little wary at first but once you experience it for yourself rather that believing the stuff on the web, you get a feel for a place and understand how things work. I spoke with a Public Safety chap armed with a with night stick and pepper spray, and he said the weekend evenings were the worst for trouble. I've seen a great many of these men and women all over Cape Town and I have to say that I wouldn't entrust my safety to them. Most look like they'd struggle in a strong breeze and Cape Town gets a few of those.