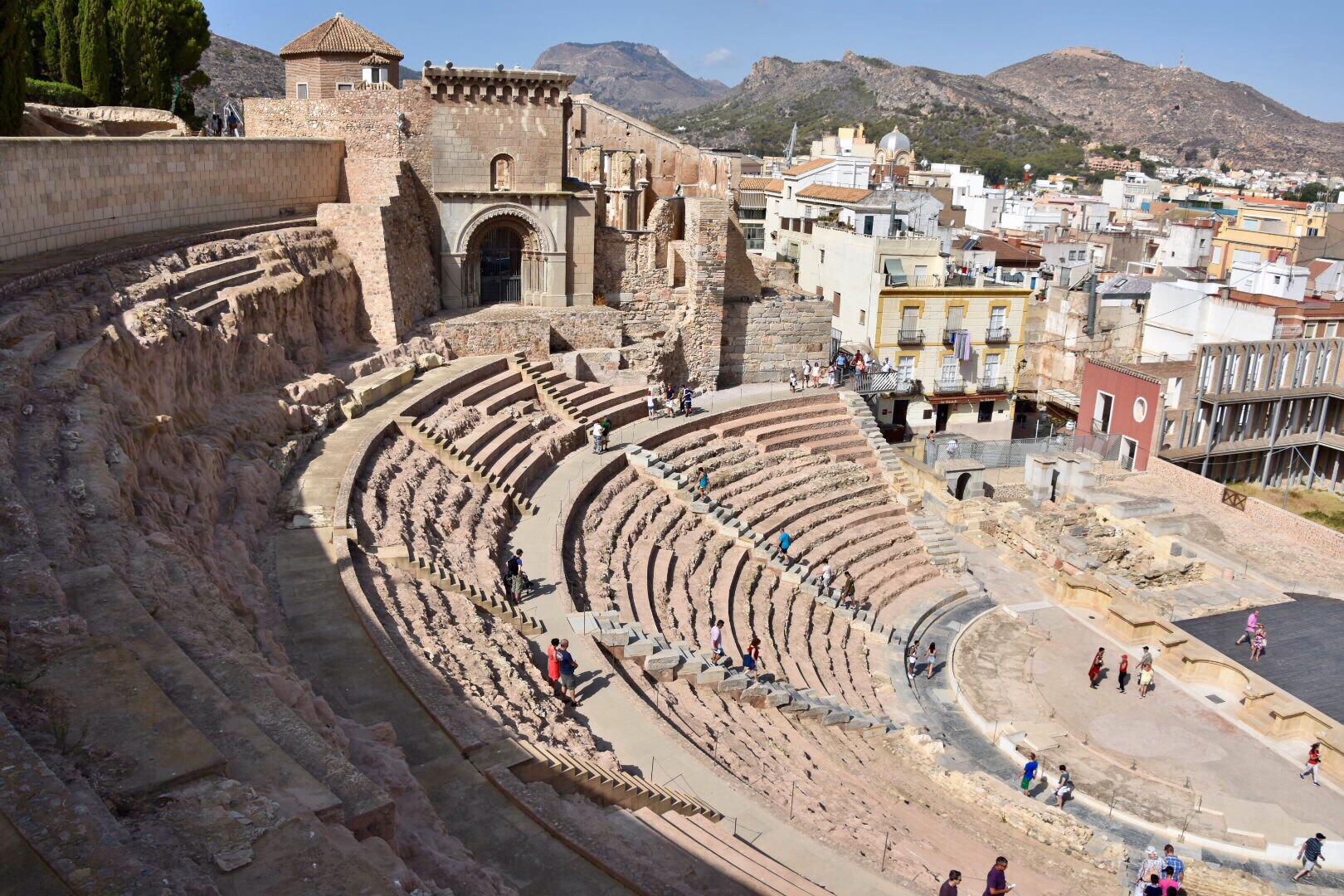 We had a much needed sea day before the next stop in Cartagena, Spain. I spent my time in the retreat and got speaking to Ron (78) from Stoke on Trent. He's on the ship with his ex-wife who he divorced 28 years ago. Their respective partners had both died so they travel together which is very sweet but probably a bit odd for the kids.
Ron spent many years in the Air Force in places like the Maldives, Cyprus, Singapore and Germany. Five years ago his second wife was in New Zealand (without Ron), visiting her son when she had a horse riding accident. She fractured a few ribs and they would have healed normally but late one night she went out for a cigarette and fell on her chest and died of her injuries. Just another reason why smoking is bad for you. A really nice chap and "dry" for 25 years. Interestingly there are no Friends of Bill meetings on this ship unlike my previous experiences on American ships.
On that note, truck driver Andy who hasn't had a drink in 11 years succumbed the other night and had a beer which he drank very quickly before ordering another one. We're monitoring. Ron has offered to talk to him if necessary. Interestingly, Andy cannot drive over the Dartford crossing due to a fear of heights.
We stopped in Cartagena and I had very few expectations because it's not really on the tourist trail. There was no pressure to visit this or that famous place because it didn't have any. Lying about 70 miles south of Alicante, it was founded in 230 BC by a Carthaginian named Hasdrubal the Fair.
The Roman amphitheater looked like the most appealing thing to visit and the puzzle of the day was finding the entrance. We all found the exit but the entrance remained elusive for well over an hour of searching. Anyway, Cartagena is great for a two to three hour mooch but not much more than that. There are some nice buildings and pretty streets but nothing extraordinary. I bumped into Georgia and Hope a few times and they were with Edwin who they've known for a few years.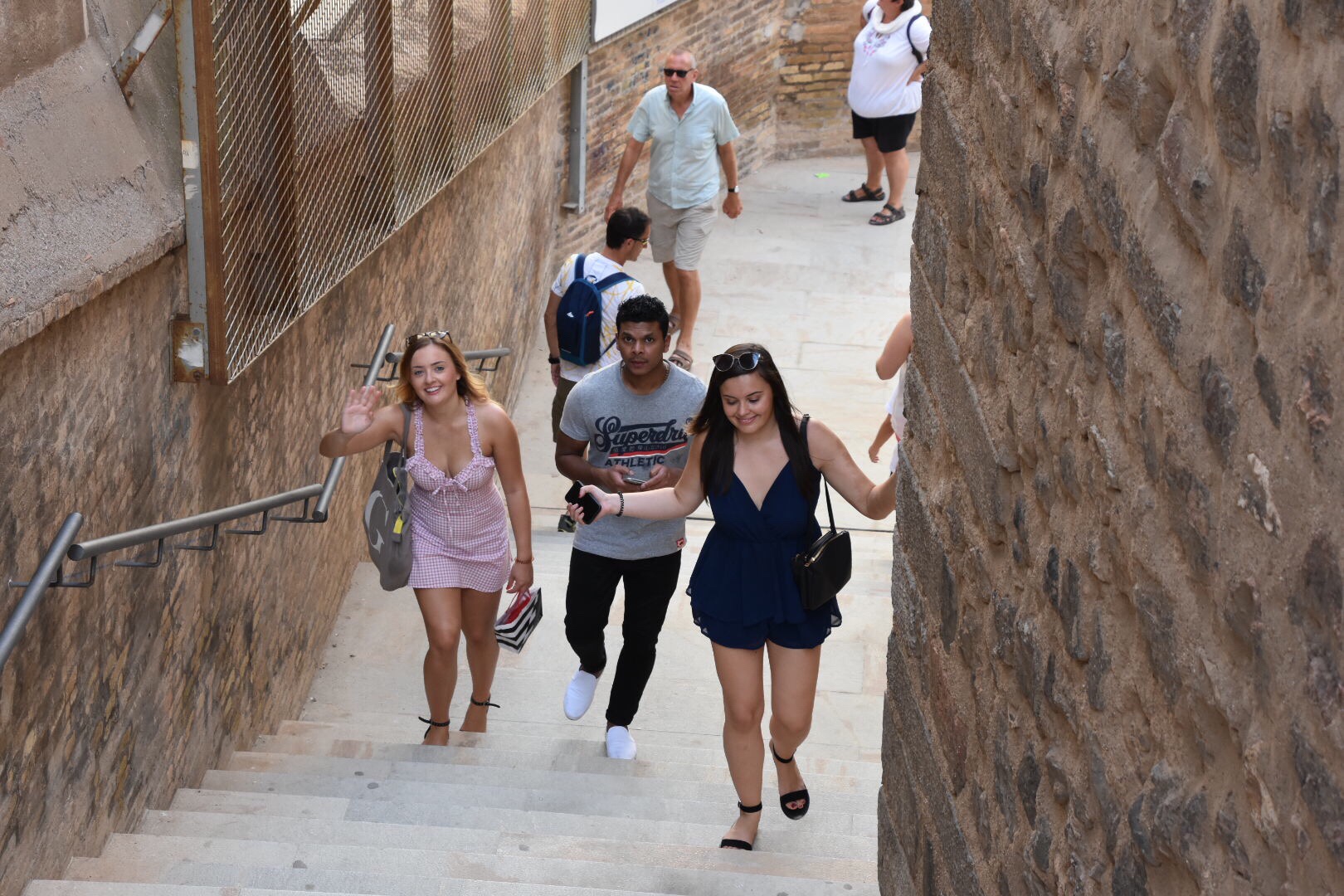 Just to provide some snippets of Entertainment staff stupidity here are some of my favourites.
1. Which was the first manned space landing on the moon? Apollo 11 was read as Apollo 2.
2. A colour beginning with O? He gave us some examples such as Orange or Aubergine.
3. A drink beginning with the letter U? He suggested Ouzo.
4. My favourite featured in the James Bond quiz. Which was the last Broccoli produced Bond film starring Sean Connery? He looked perplexed as to how a vegetable could be responsible for film production. Then he blamed head office who apparently compile the quizzes.
However, what they lack in intelligence they certainly make up for with shedloads of whoop whoop.
Gibraltar
I was due to go on a tour but I decided to go freestyle instead. This is the only stop which has associations with Katy – quite a few memories in fact.
I walked to the top of the rock which was about 1000ft asl and when I got to the top I looked like I'd just got out of the shower. I was heading for St Michael's Cave which is my favourite spot in Gib. I bought a ticket from the unfriendliest chap I've ever met and reacquainted myself with the cave.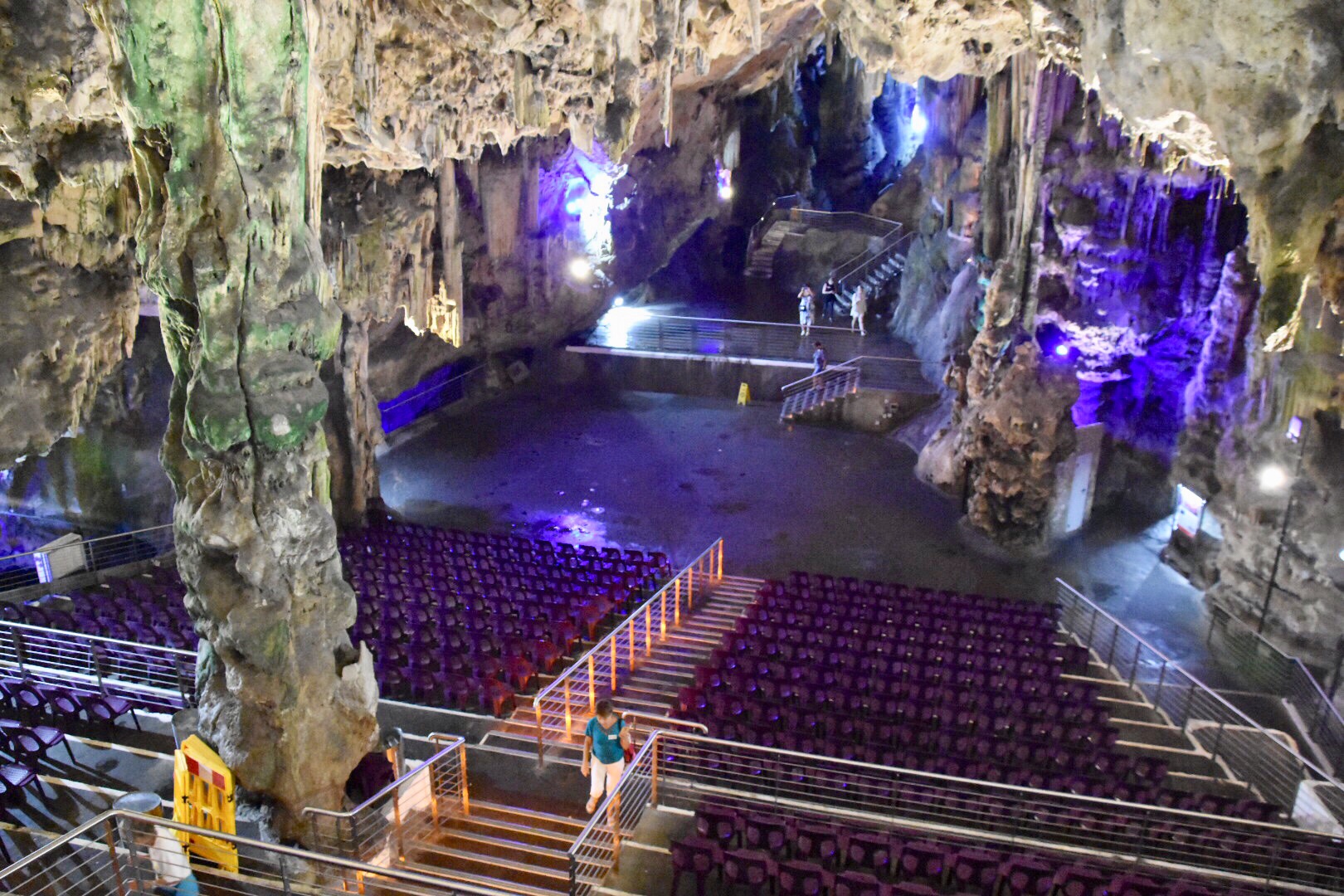 On the way back I stopped at the Lord Nelson for a swift libation and several packs of dry roasted peanuts. A short day and back on the ship back for our 1:30pm departure. There aren't many frightening sights than 4000 Brits from a cruise ship descending on the streets of Gib. There was an awful lot of duty free shopping going on. Some even brought suitcases to town. As we got on the ship there was a separate line for "alcohol check in".
The sail away from Gib was the stuff of nightmares. Benidorm afloat. It was like being the only sober person at a party with thousands of flag waving half naked fatties. I'm pleased to report that both Georgia and Hope also rejected the celebrations preferring the sanctuary of the retreat.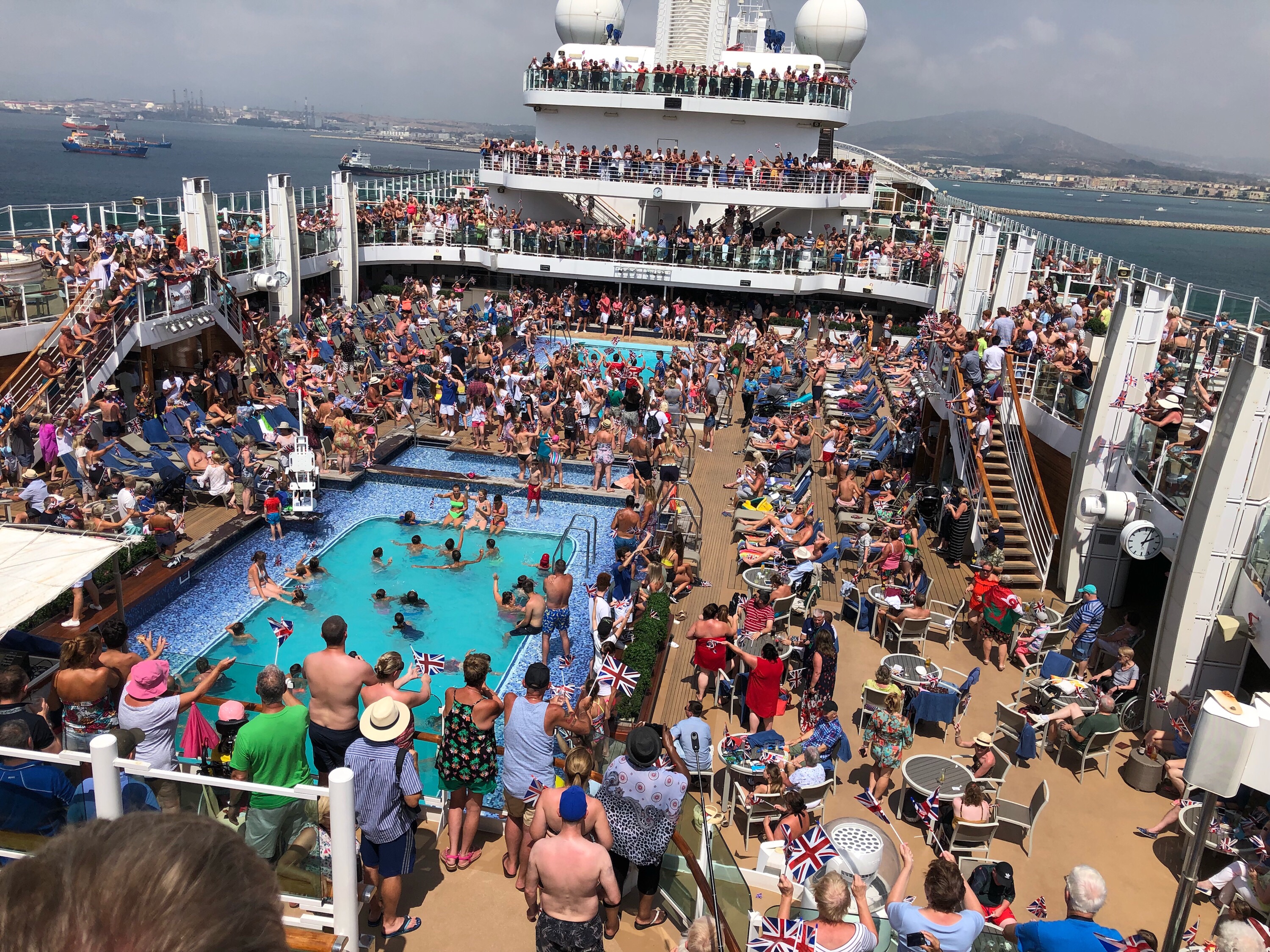 The last leg of the trip involves two sea days as we head back to Southampton. I've come to the conclusion that I prefer smaller ships and fewer English people. This experience hasn't put me off cruising but if this had been my first, I might not have gone back for more.
During this cruise I've visited the two smallest countries in the world, one new country and four cities I've not been to before. Favourite stop was Barcelona.