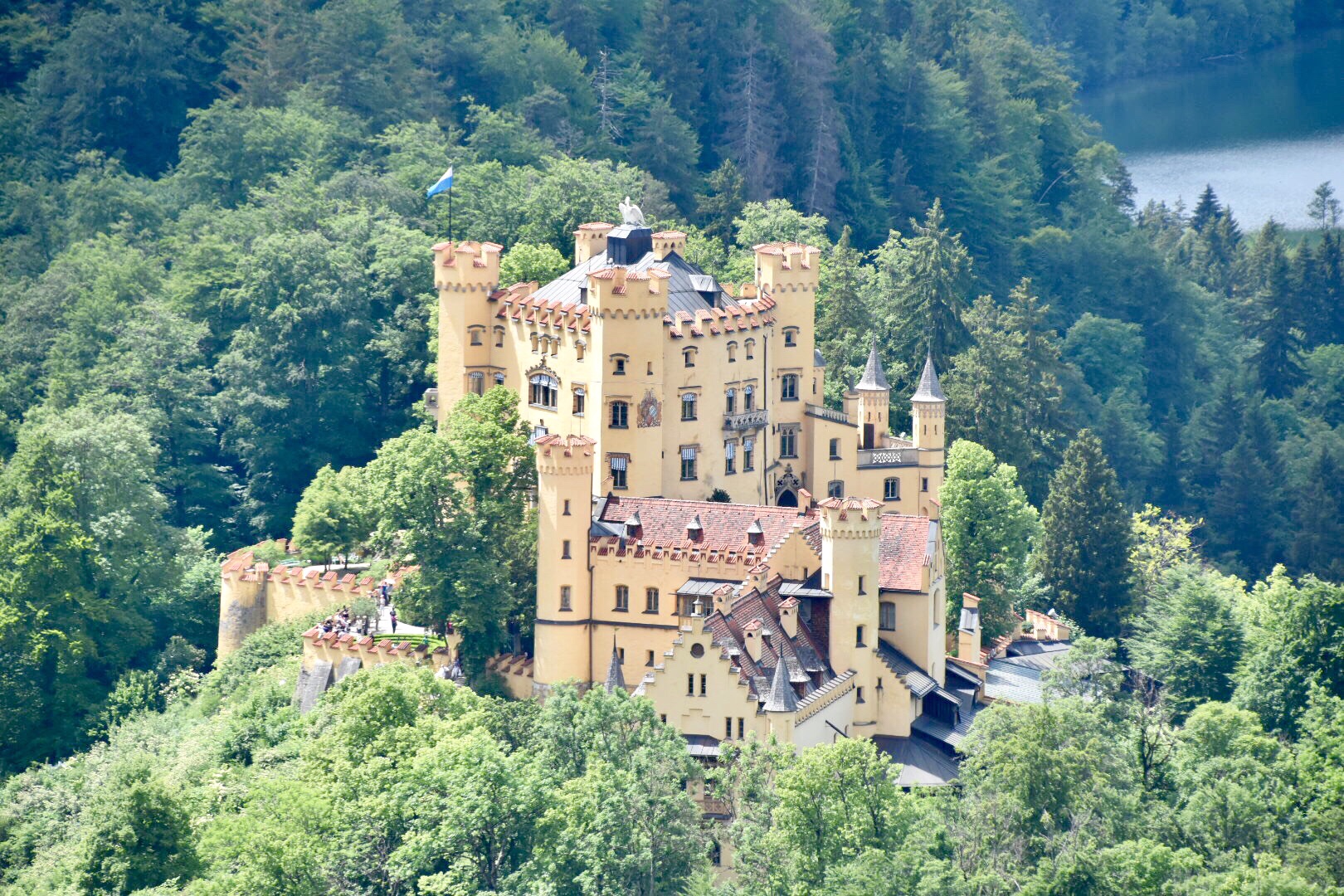 Innsbruck to Liechtenstein
I left at 11 from another garage with a car lift in it. Never experienced one before then have two in a row! So bizarre I needed a lie down.
At first I'd decided to give Neuchwanstein Castle a miss as the forecast wasn't very good however as I got closer the rain didn't materialise so I altered course and went there after all. I arrived at 1:30 which seemed like a peak time with long queues.
It was one of those places where you parked and either walked or bought a ticket and got the bus up the hill. As I hadn't bought a ticket for the inside, I walked and boy it was hot. I was sweating more than a nun in a candle shop. Have I used that one before? The problem was that I got too close to the castle and as a result the photo opportunities were reduced. I needed to find a vantage point which I did along with 40 thousand other people which was as enjoyable as untangling iPhone headphones. Still I've now been there and clocked the name of the hotel for the next visit when I shall get up early go inside and miss the crowds. If nothing else it was good exercise.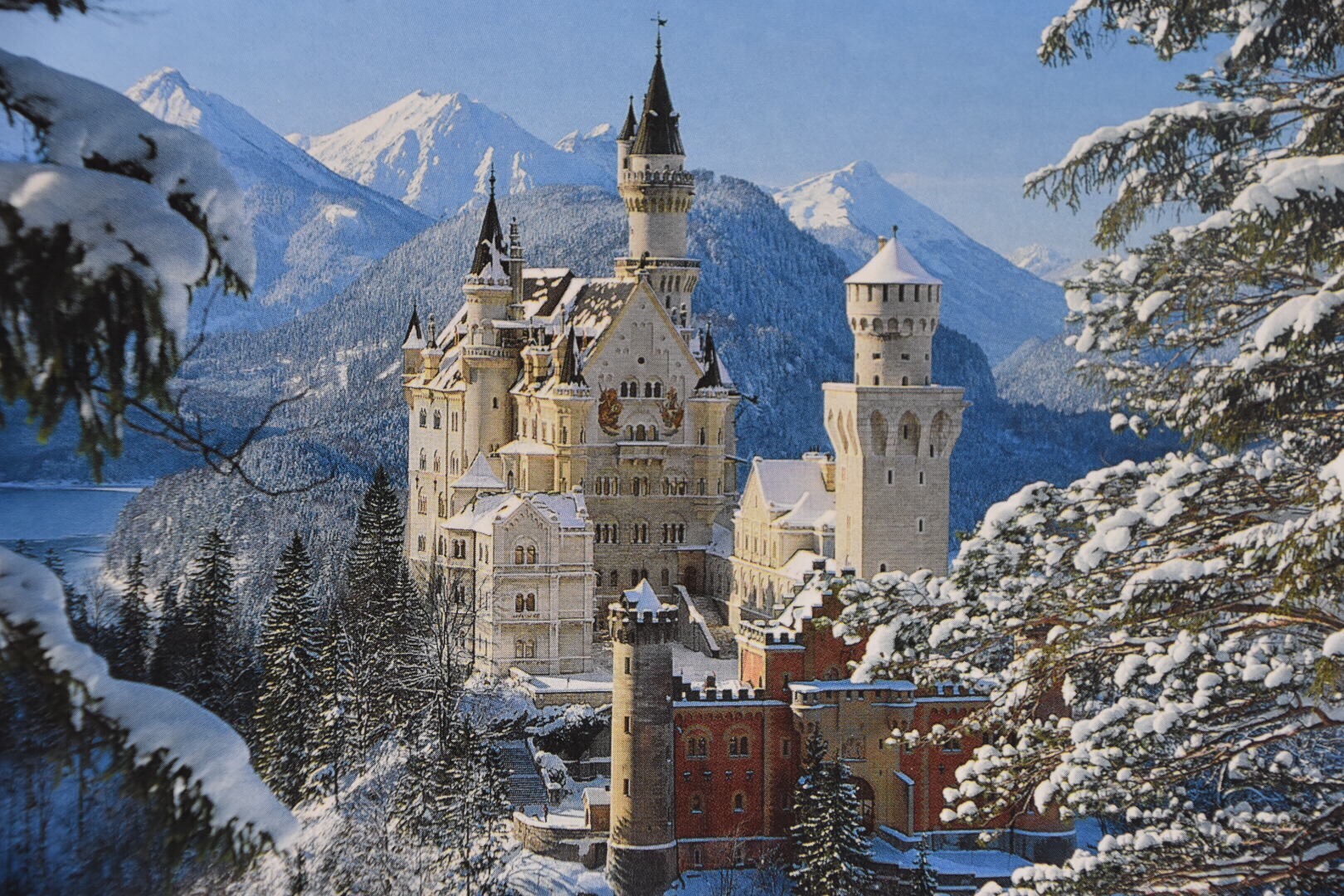 Some of the more observant amongst you may have concluded that it's entirely probable that I didn't take the photo above. The snow may give it away as it's not the right time of the year for that but if I was there at the right time of year and positioned in the optimum place then this is the photo I would have taken.
At about 6pm I arrived at the Park Hotel Sonnenof in Vaduz which is a four star "superior". It was a ten minute walk from the town but felt more like an Alpine Lodge that a city hotel and it had great views of Vaduz below. Great place and a great room. I even had an electric awning on the balcony which I think accounted for the "superior". They had the phone in the toilet so as far as I could make out, the only added guest luxury they needed to achieve 5 stars was dual toilet rolls.
http://www.gotogate50.com/wp-content/uploads/2018/05/img_4351.mov
The hotel was great with a spiffing pool and a sauna. The restaurant was fully booked with German folk so I sat in the bar and blogged and had bar snacks served by Hasan who wasn't a local. It's an interesting place and there's a wall with pictures of famous people who've stayed including Seal and Kool and the Gang from the world of music, Jose Mourinho, Sebastian Vettel and Pete Cech from the world of sport, politician Bank Ki-Moon, rich person Paul Getty, novelist Paulo Coelho (Georgia), and Felix Baumgartner from the world of throwing yourself out of a plane wearing a bat suit.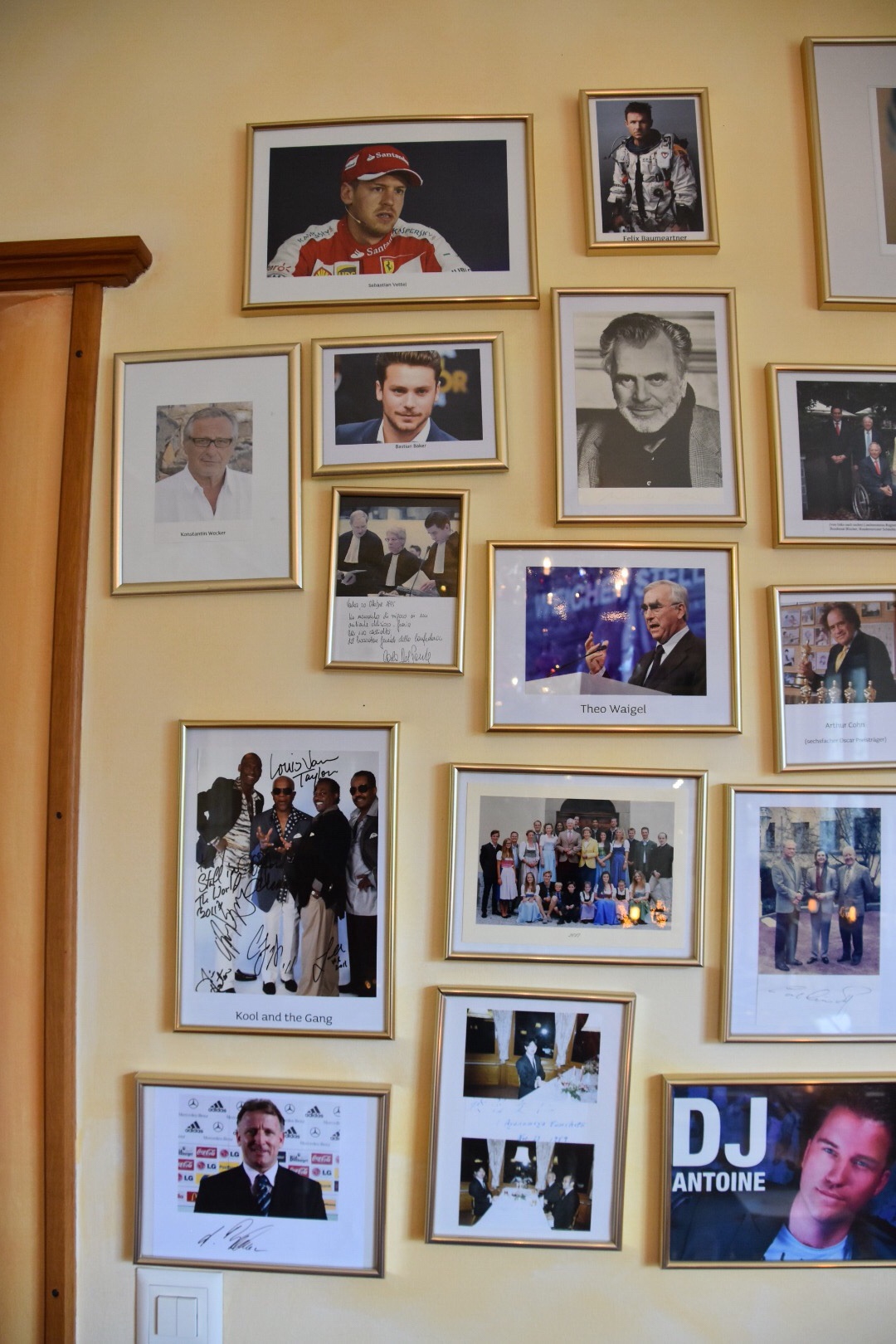 Tuesday morning I had a mooch around Vaduz which as you all know is the capital city of Liechtenstein. This place is tiny. Luxembourg is enormous by comparison. Liechtenstein is the size of Washington DC- 62 square miles or a tenth of the size of Luxembourg or Greater London. It has similarities to Luxembourg in that it's another one of those high GDP per capita places. The population is a mere 37,000 and my favourite fact is that it's one of only two double landlocked countries in the world. It's an Alpine country with Prince Hans-Adam II (yes, there was a first) as the ruling monarch. Although Liechtenstein is a democracy with a prime minister called Adrian, the Prince is fairly active politically and has certain powers. For example he won't allow air conditioning in Liechtenstein and as a result, last night was a bit hot in my room, some might even use the word "clammy". It's alright for the Prince who lives in Vaduz castle because castles are notoriously draughty places. The Prince also has the power to dismiss the government or any minister.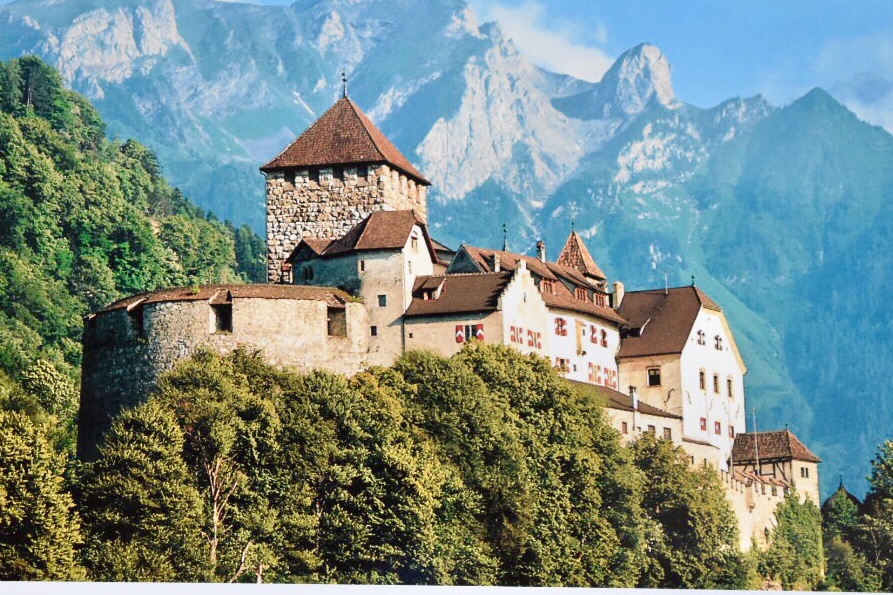 They use the Swiss Franc as their currency and there are 87 police officers who all carry a small gun. The low crime rate means very few prisoners and for any sentences over two years, the inmates are shipped off and incarcerated in Austria. I think we should do a similar thing.
I visited the main square which was more of a rectangle really and the "Liechtenstein Centre" that was listed as the 2nd most popular thing to do in Vaduz. It was a tourist office which sold a few souvenirs! The postage stamp museum was third. I visited the Cathedral of Saint Florin which was underwhelming and trip advisor had warned me as much but I was feeling slightly religious as it was Katy's anniversary.
I found a gift show otherwise known as a magnet shop and bought the things I needed. I decided that laminated table mats (the really tacky ones) might have to be my next collectible item. Some Thai girls were working in the shop so I practiced my entire Thai vocabulary on them. "Thank you" I said.
I walked back up the hill to the hotel and was wringing wet by the time I arrived. I checked out with the lovely Derya and headed to the castle. You can't go inside because the Prince lives there but you can stand outside and I found four Brits doing exactly that. I took a photo and headed for Strasbourg.