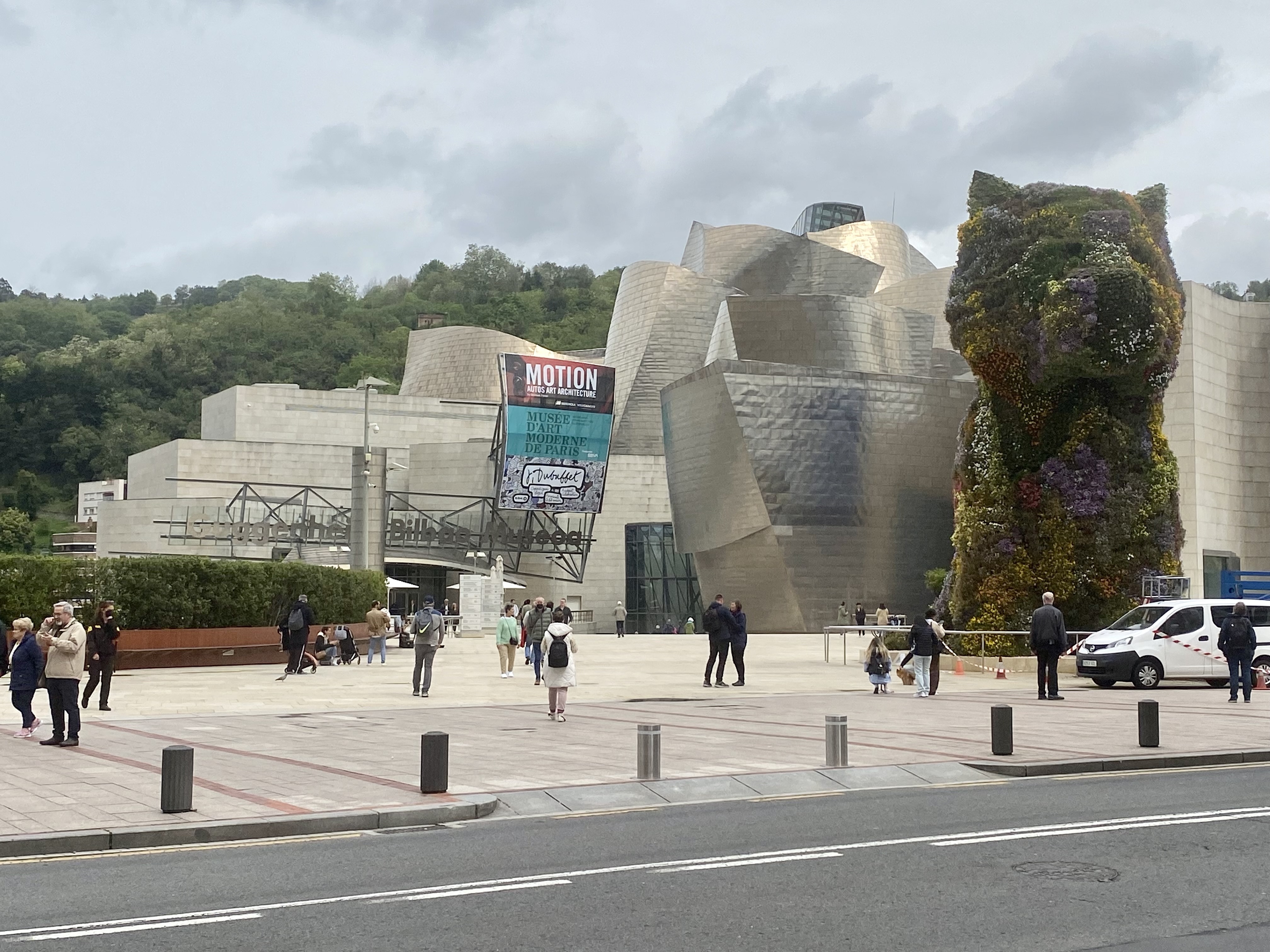 La Coruna
Our first Spanish port was pretty much on the same longitude as Lisbon, but La Coruna was an hour ahead, meaning late sunsets. I had no plan and my expectations were a little under "low". The only thing I knew about La Coruna is that they have a soccer team in La Liga.
I looked from the top deck of the ship to see if anything piqued my interest and I spotted a large tower that looked walkable. After some light investigation work, I concluded that it was Torre De Hercules which sounded worthy of a visit.
40 minutes later I arrived at the peninsula-like area and found that the tower was surrounded by walking trails, grassy areas and wildflowers. I paid the exorbitant entry fee of €3 which gave me access to the tower. Those not willing to part with cash could only view it from the outside.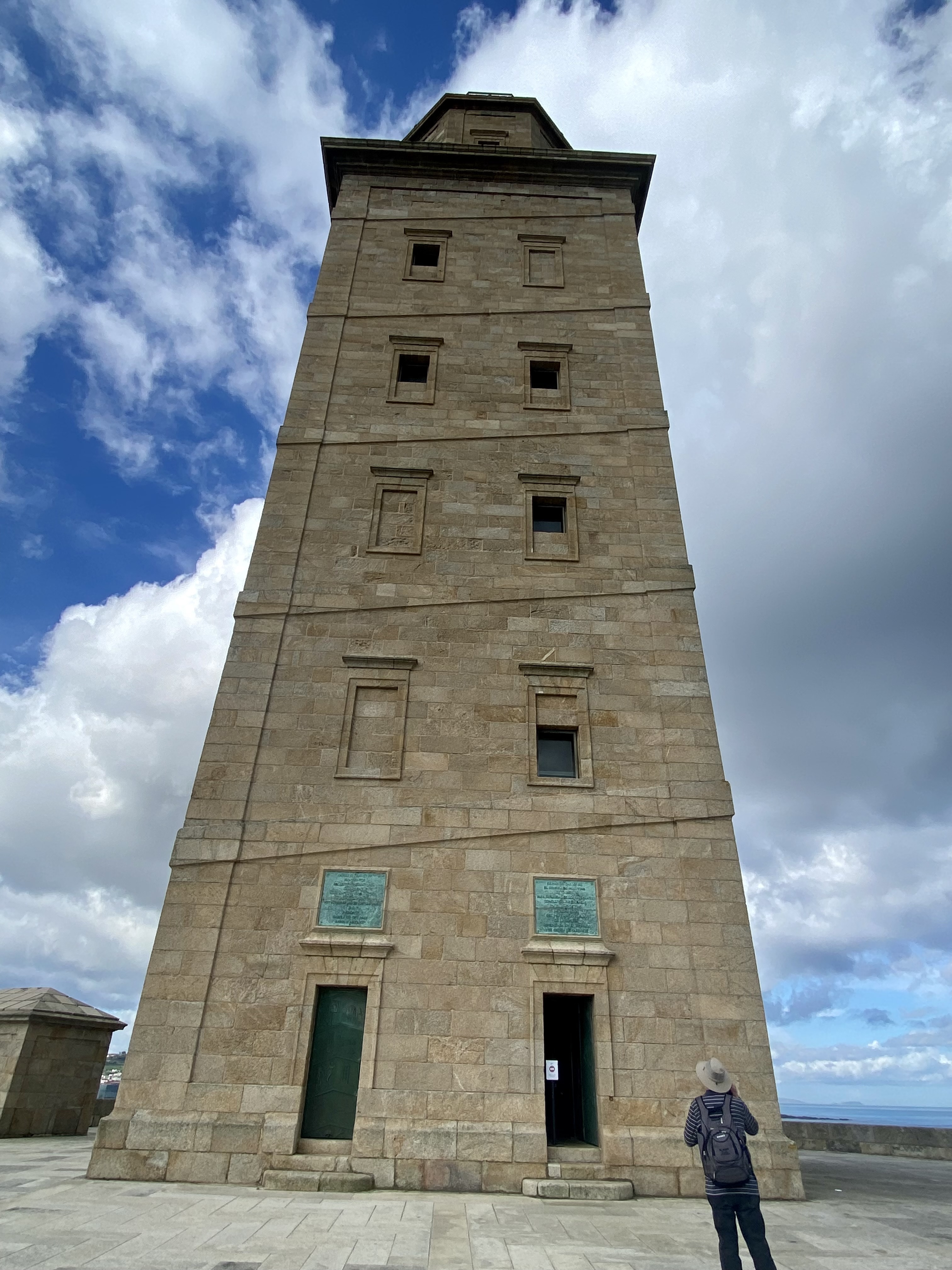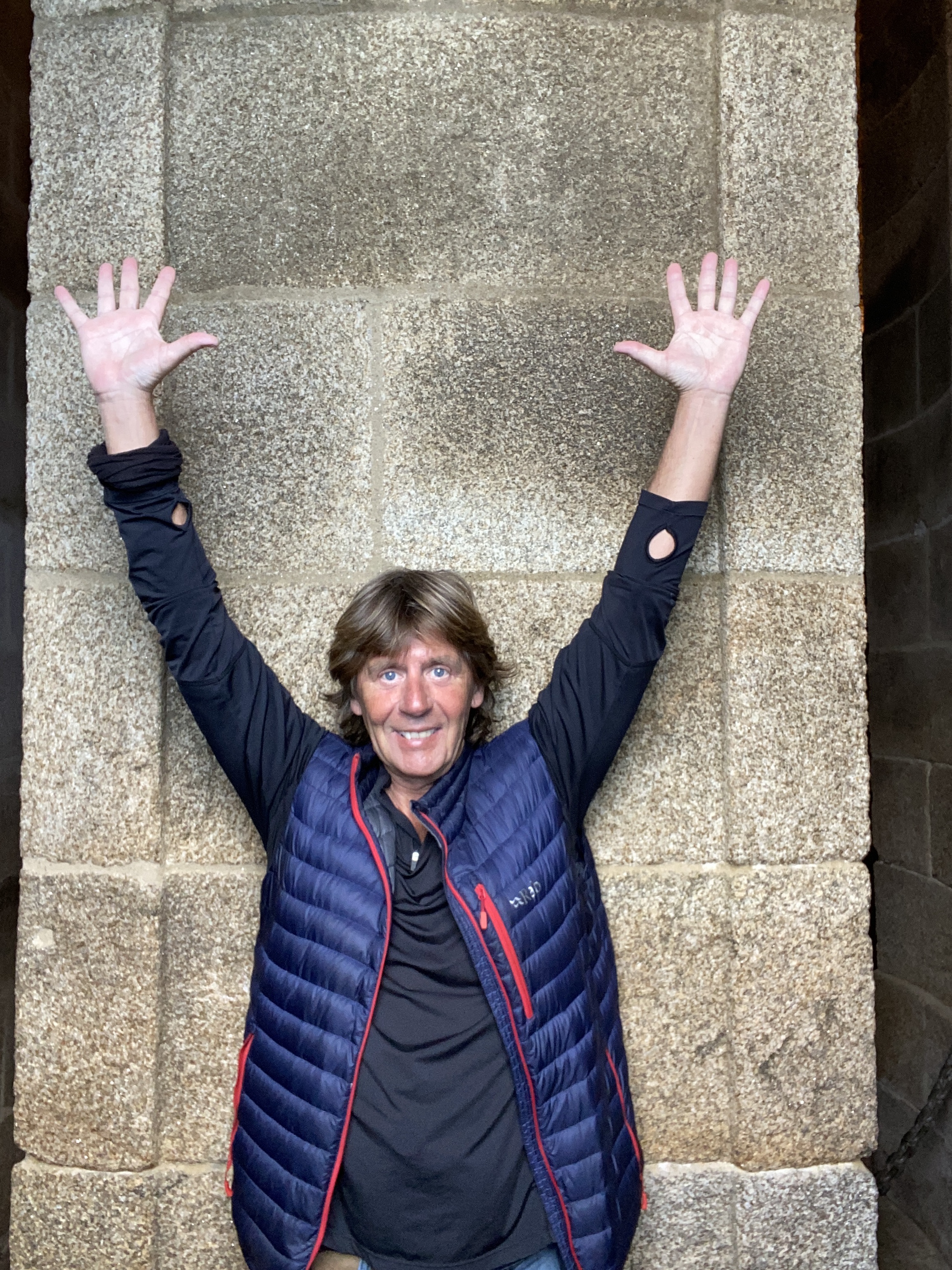 I was allotted a time and given a maximum of 30 minutes inside. The ground floor had some ruins that I found fairly uninteresting so I started the ascent. There were quite a few stairs and it was curiously interesting. On the top was a balcony offering great views of the surrounding area. It also allowed me to see which trails I'd like to explore.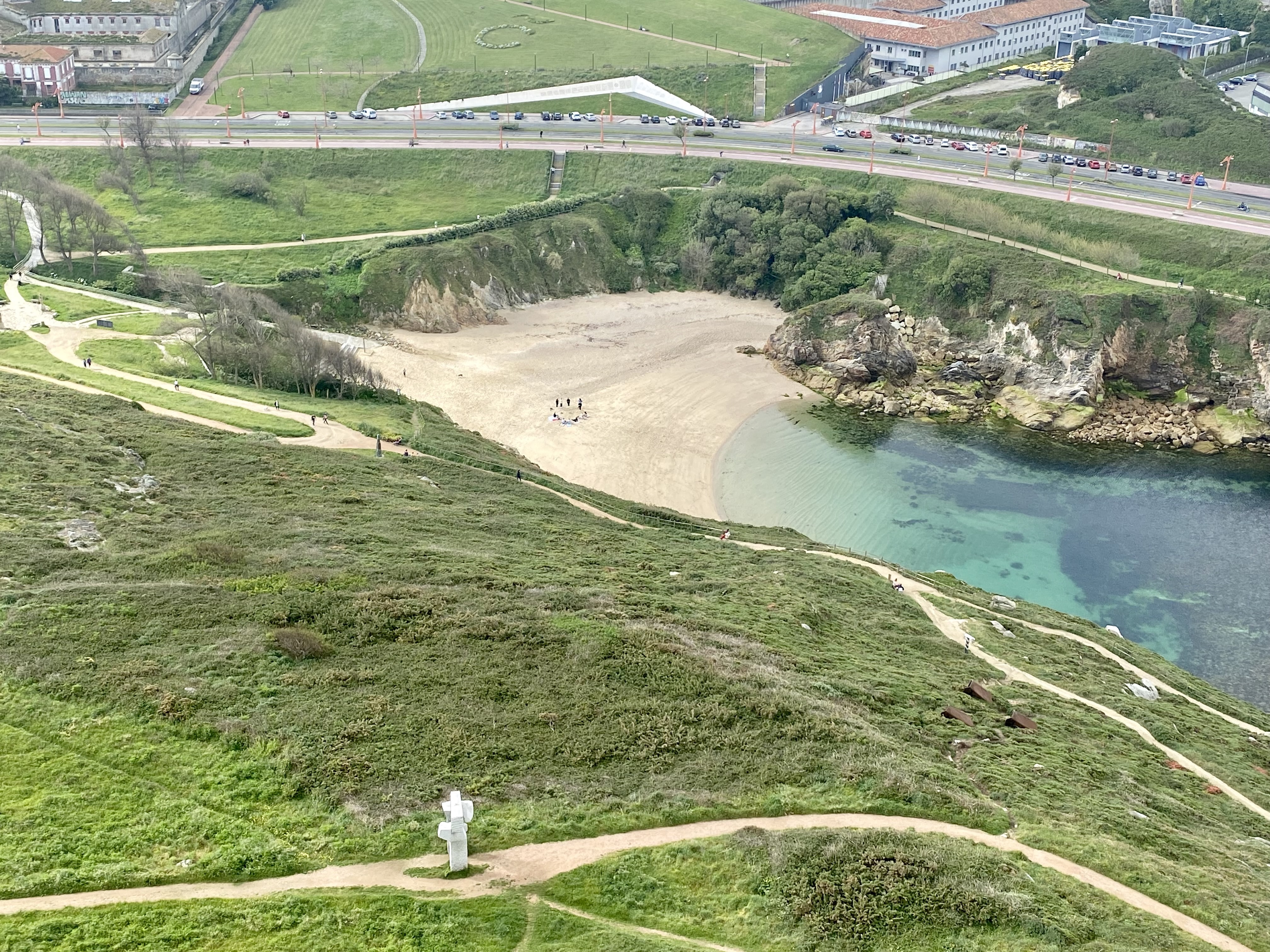 I complied with the ticket requirements and exited prior to the expiration of my 30 minutes and chose a trail. It was a feast for the eyes and some of the most attractive coastline I've seen in a long time. Sea, rocks, grass and wildflowers combined to form visual magnificence. La Coruna had exceeded expectations by a mile, for this one area alone.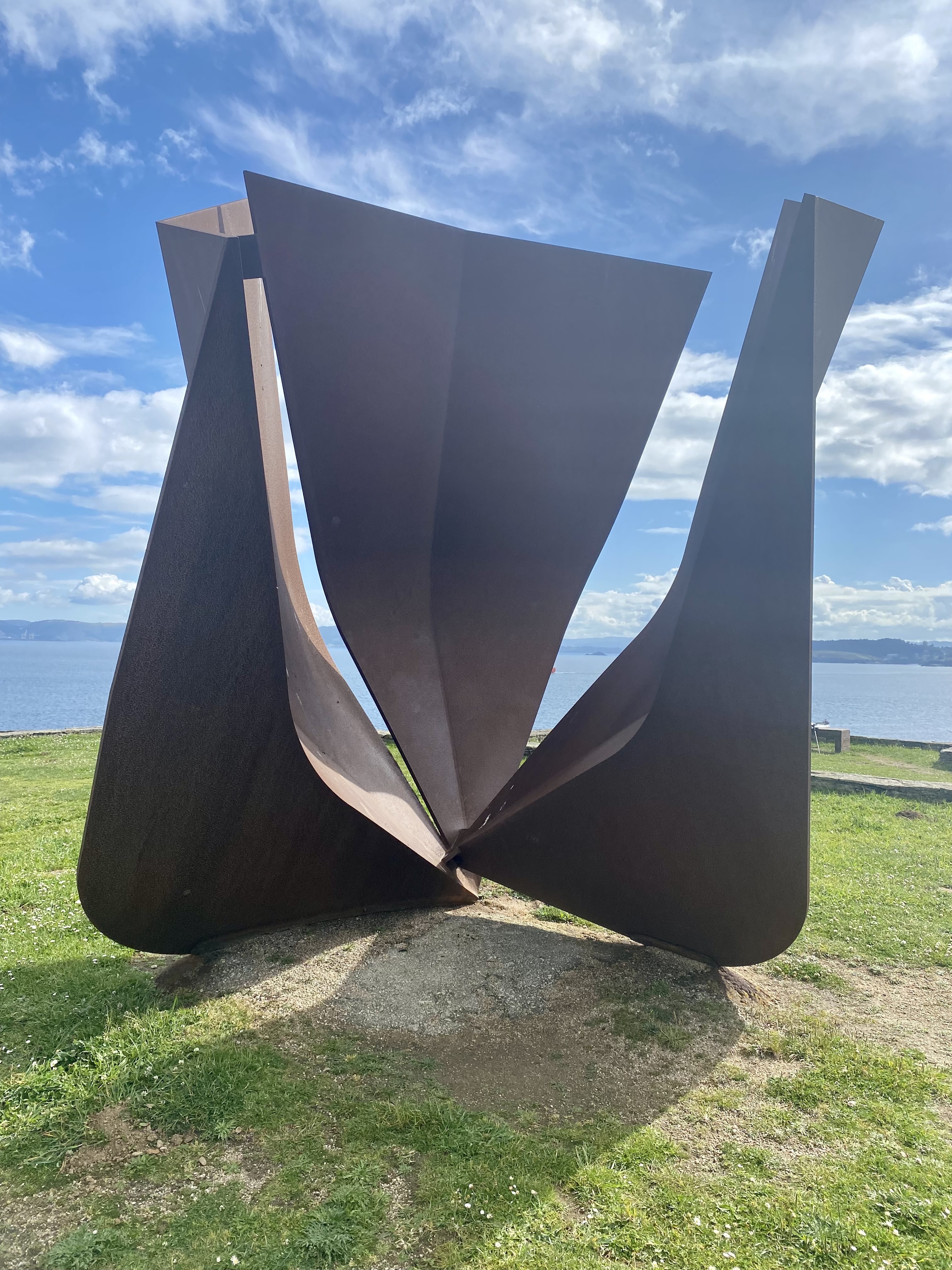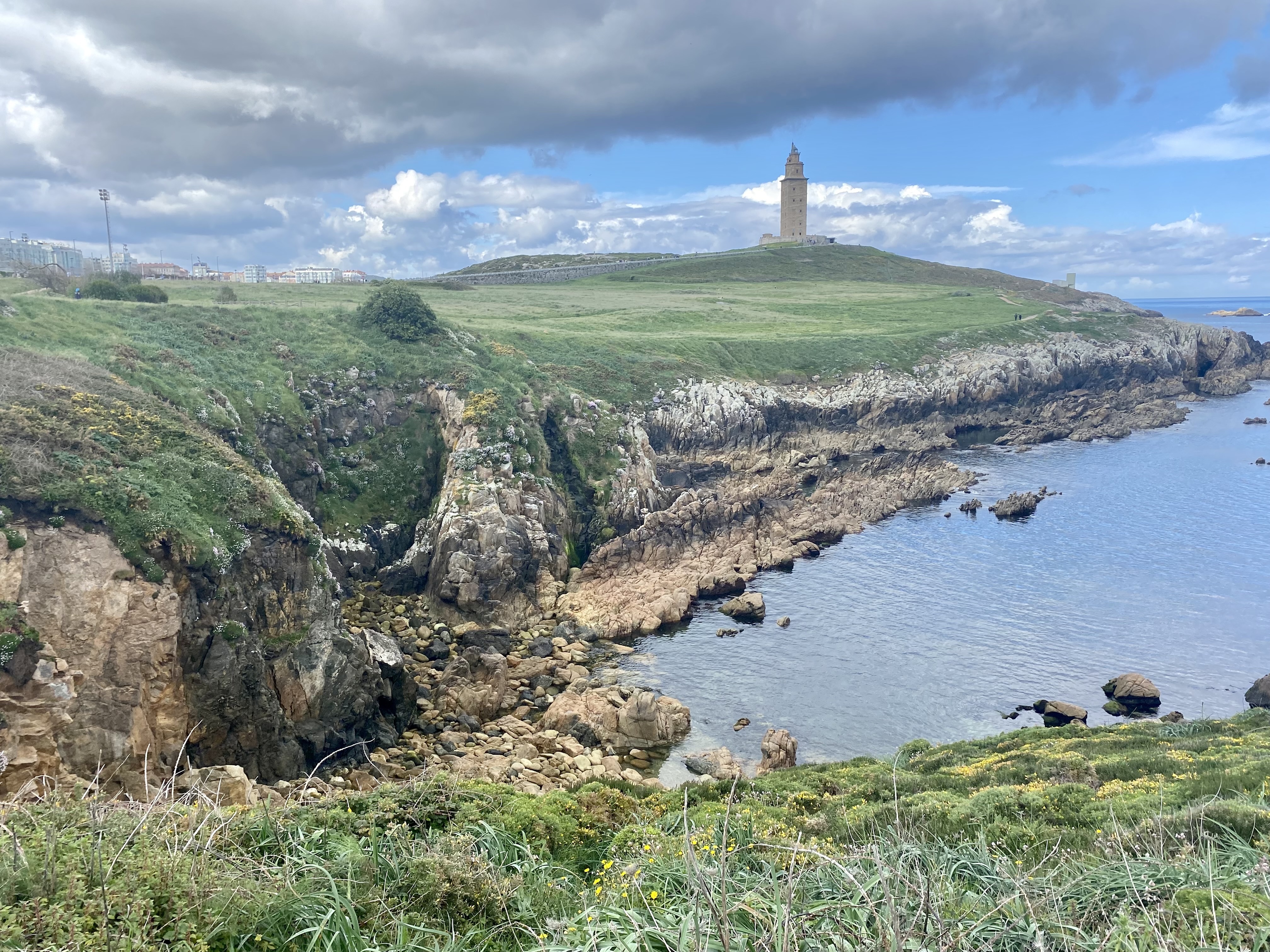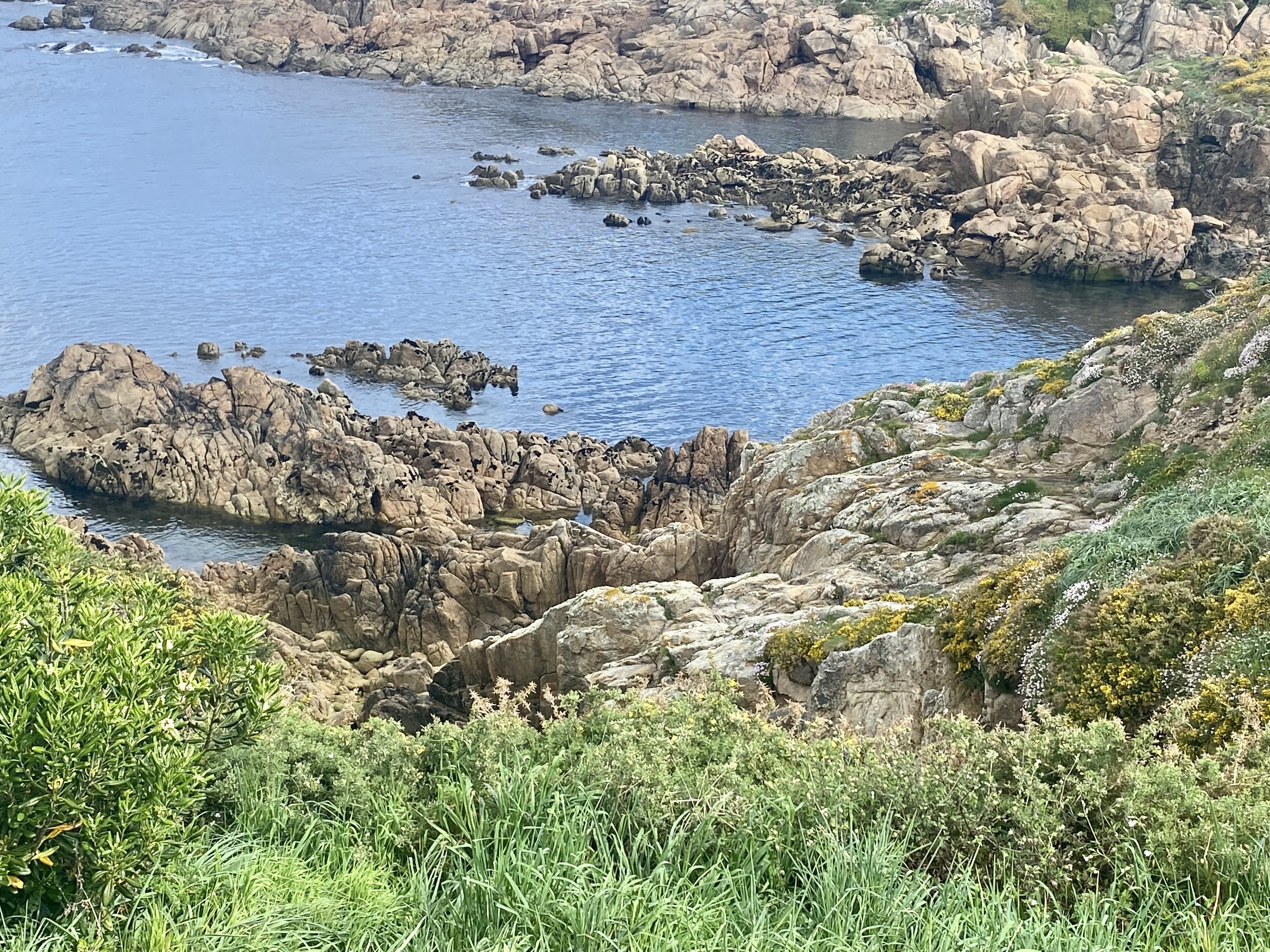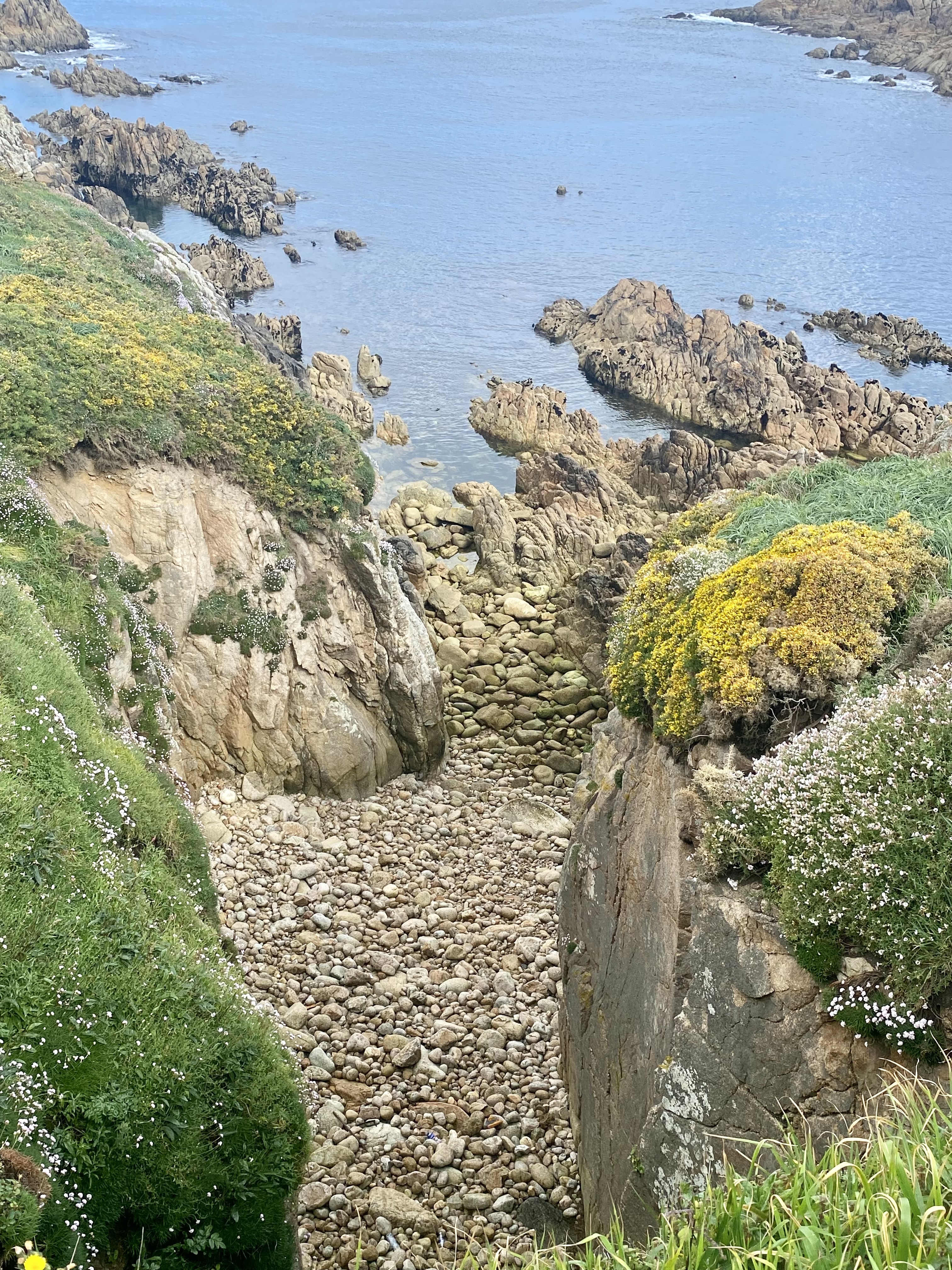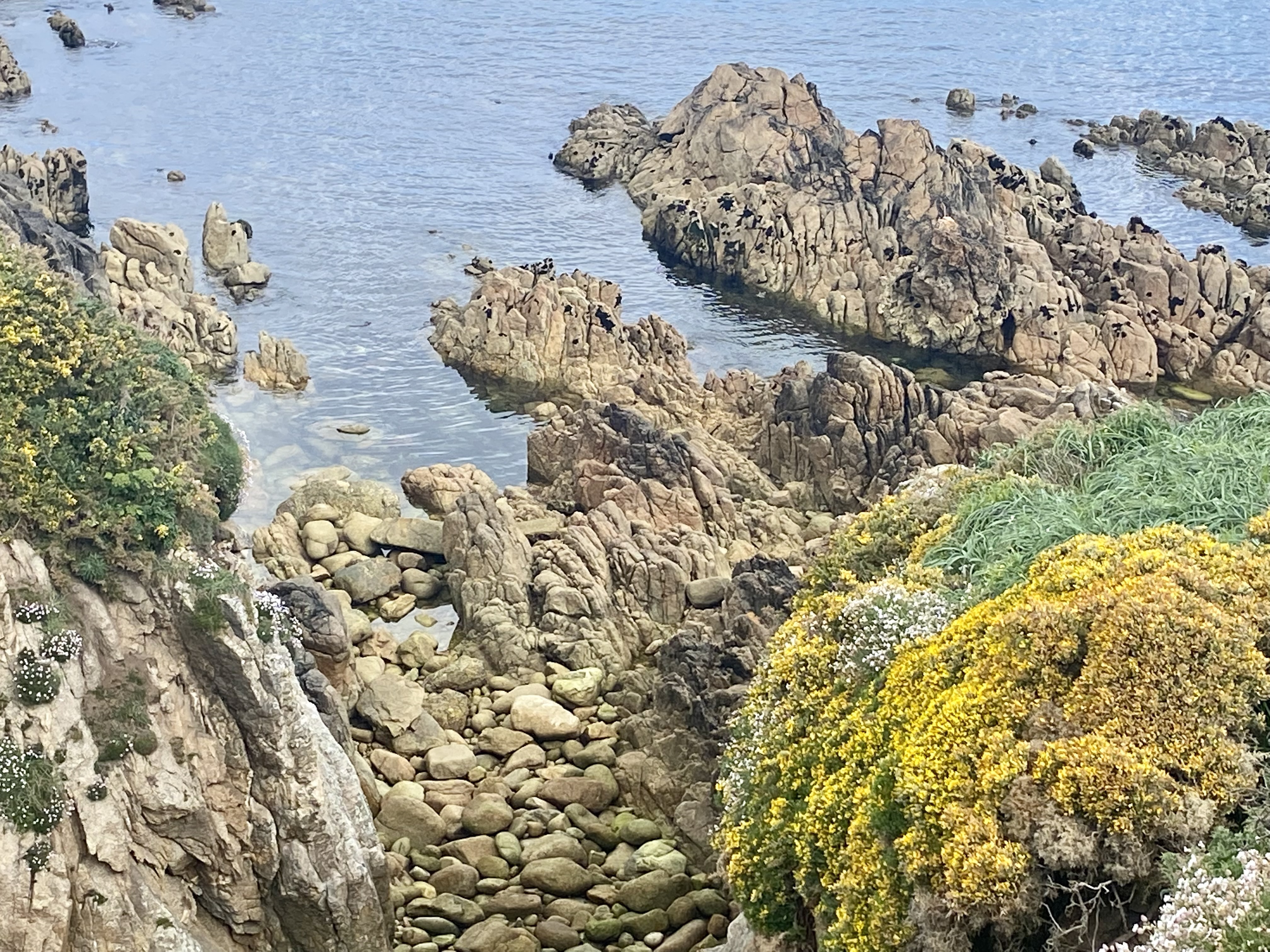 After a hugely pleasant few hours there I headed back through the town toward the ship. On the way I passed city hall which was an impressive building set in a less impressive square. One thing that did become clear, as I walked back through the main shopping area, was that La Coruna is not the epicentre for Spanish fashion. I passed many clothing stores and was shocked by the window dressing.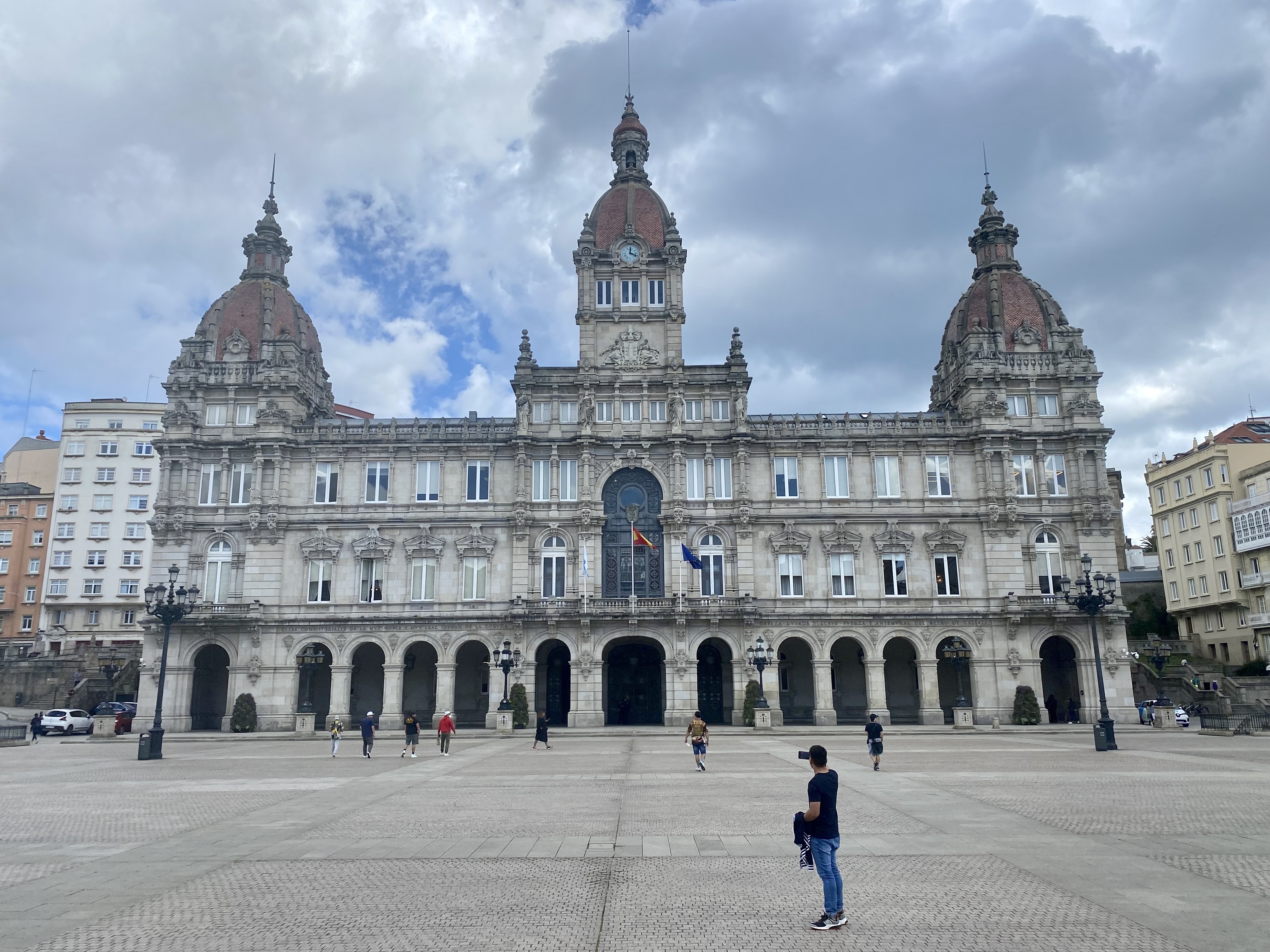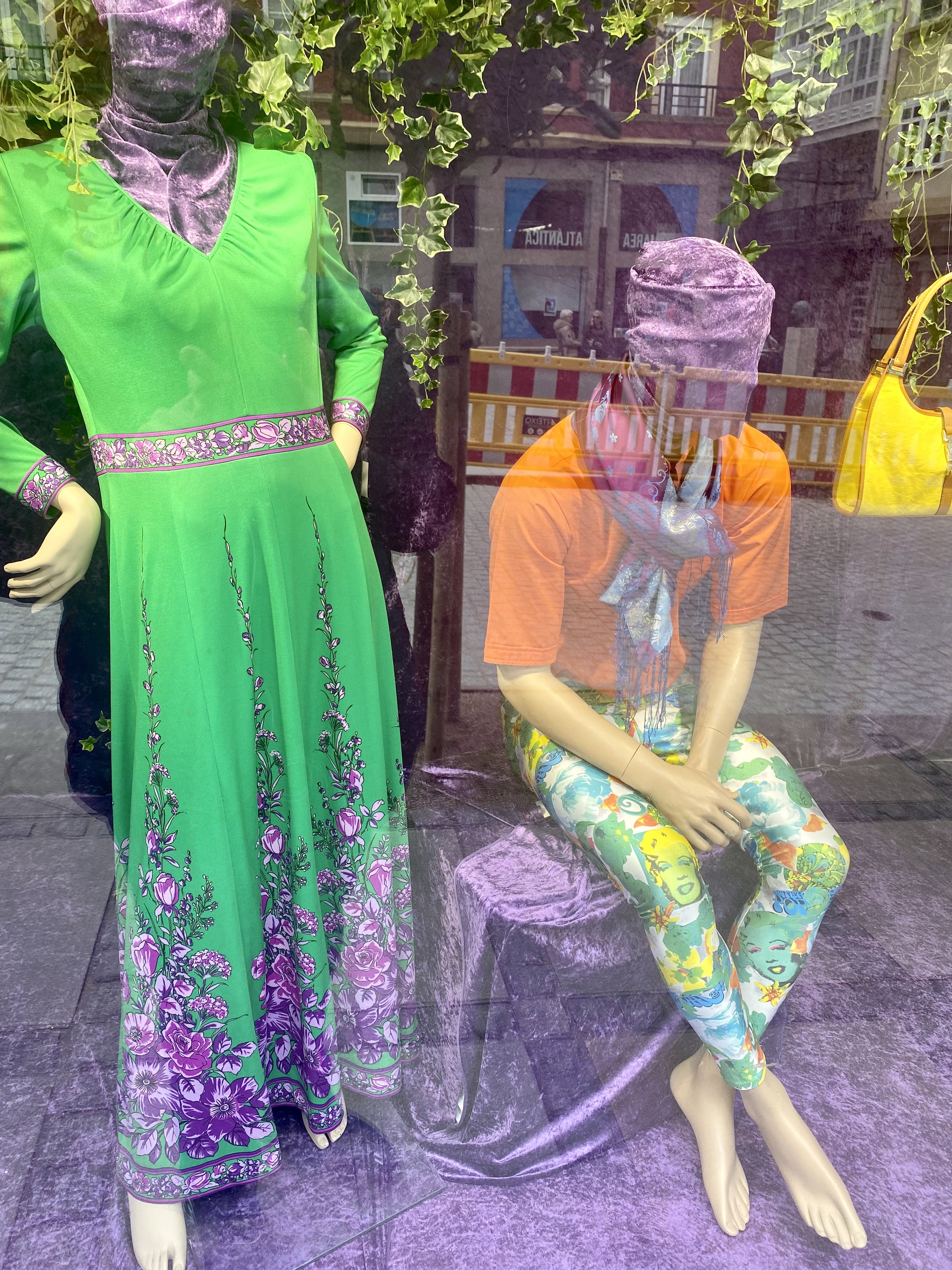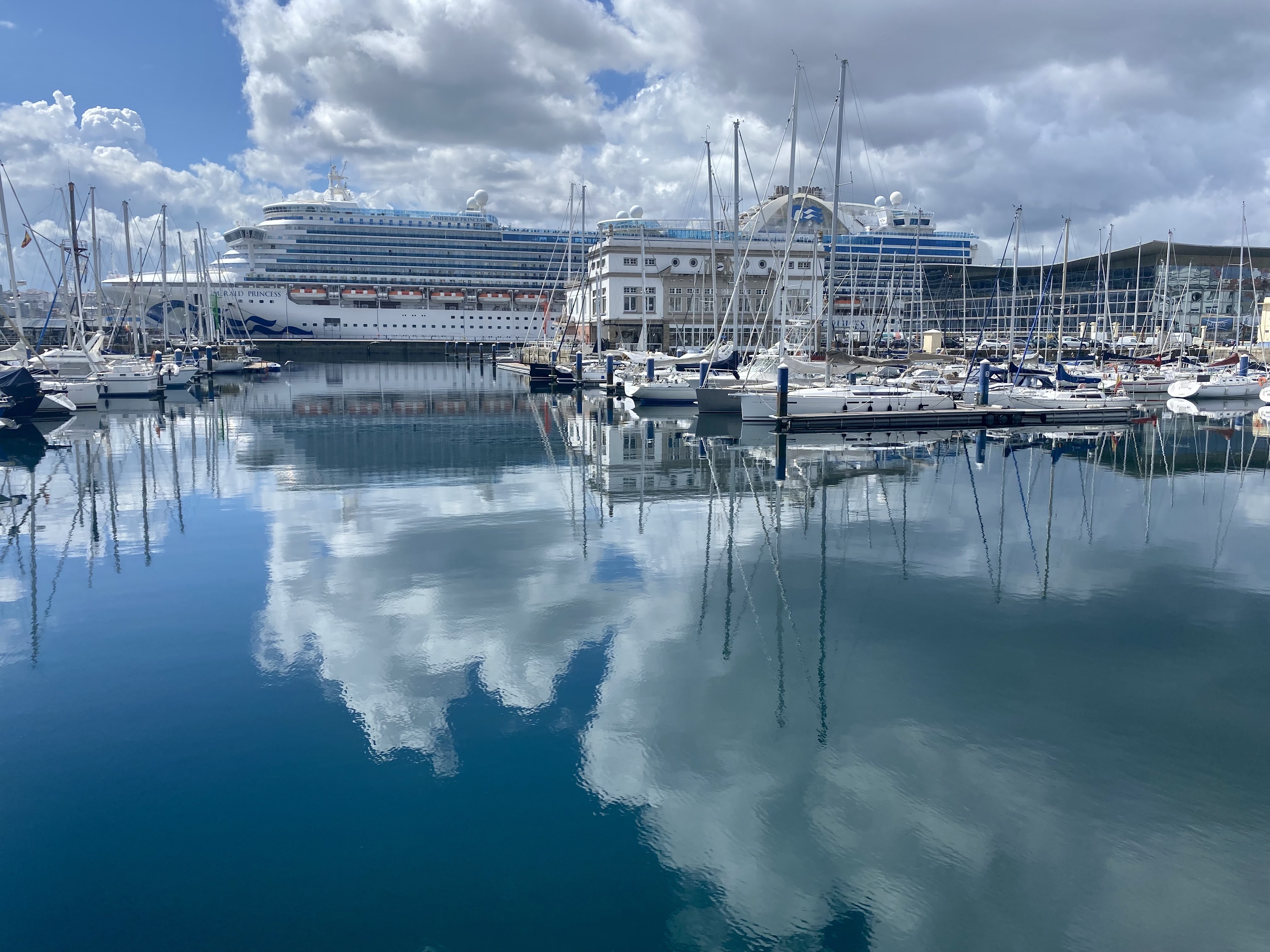 Bilbao
We arrived at 8am in drizzle. Unlike the three previous stops, Bilbao does have a world famous landmark – the Guggenheim Museum designed by architect Frank Gehry and that was my priority, so off I trotted at 11am.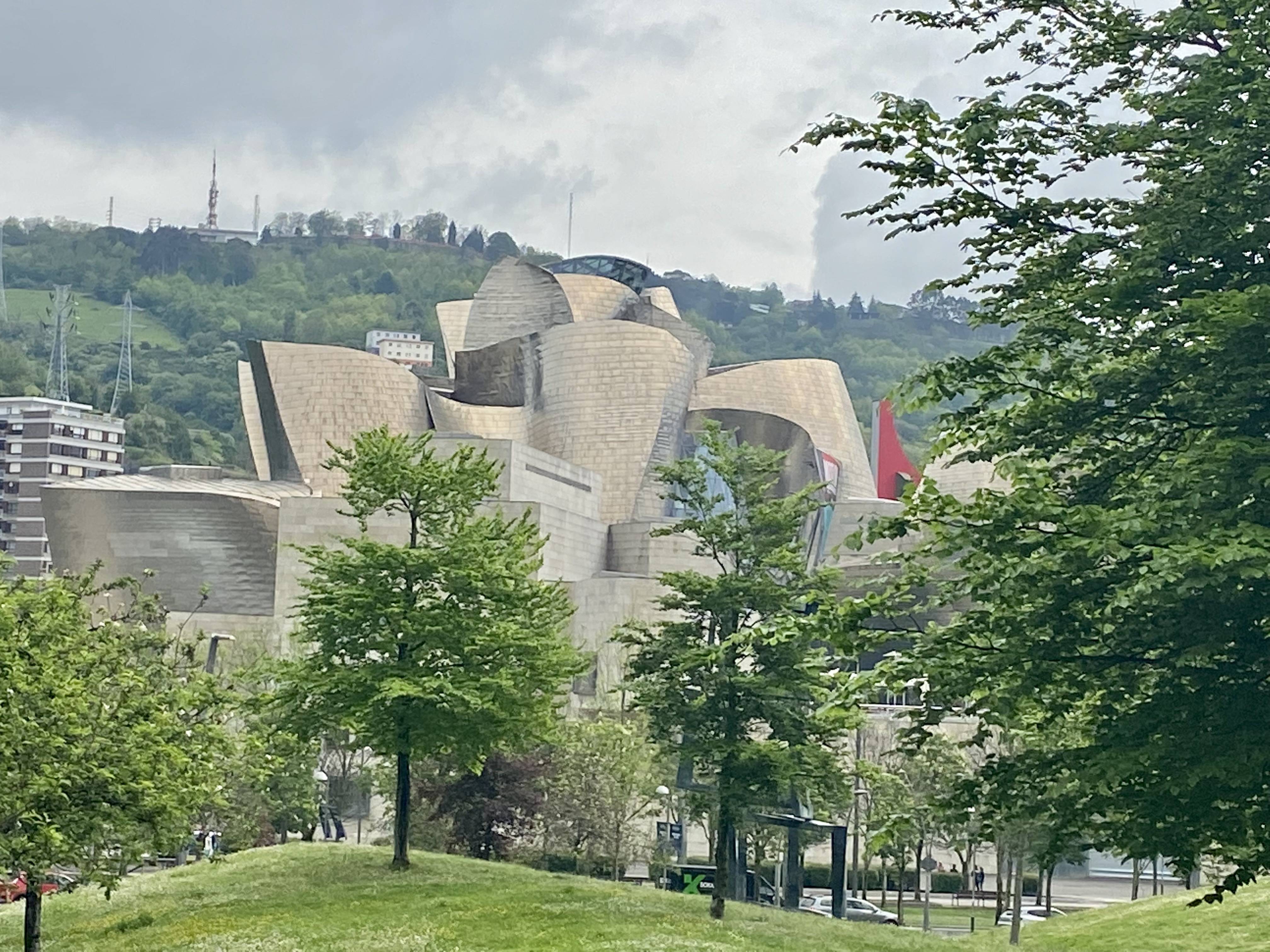 My pre-departure research revealed that I'd made one of my infrequent errors in calculation. I had figured that I would hop off and walk to the museum. It sounded like a wonderful plan. Google maps had other ideas and it appeared that the walk was 2 hours and 54 minutes. A little more than I'd anticipated. Undeterred I stepped off for an adventure. How can I get to the Guggenheim in less than 3 hours.
Bilbao is a working port so they don't let the bewildered and confused just wander around aimlessly. If we weren't on an organised tour, we were required to get a shuttle. I asked the young senorita at the help desk and she informed me that the shuttle takes us to the main town and the museum was 5 minutes walk from there. A joyous piece of information.
I was first on the shuttle which can be a problem if they want to wait until it's full but luckily our driver was impatient, so in a few short minutes we were off.
15 minutes later the bus dropped us in central Bilbao. She was right; the museum was five minutes away. There was a bit of a queue when I got there but it was fast moving, almost a sprint, so I persevered. After all I'd walked all of five minutes.
I enjoyed the Guggenheim immensely. Arranged over three levels, the ground floor had some weird old stuff. The largest exhibit was a series of sheet metal structures that you could walk through. I can't say I got the concept completely but it looked impressive. The next floor up was like a car museum with futuristic autos from every era. the Delahaye was my favourite. They also had the original Aston Martin from Goldfinger.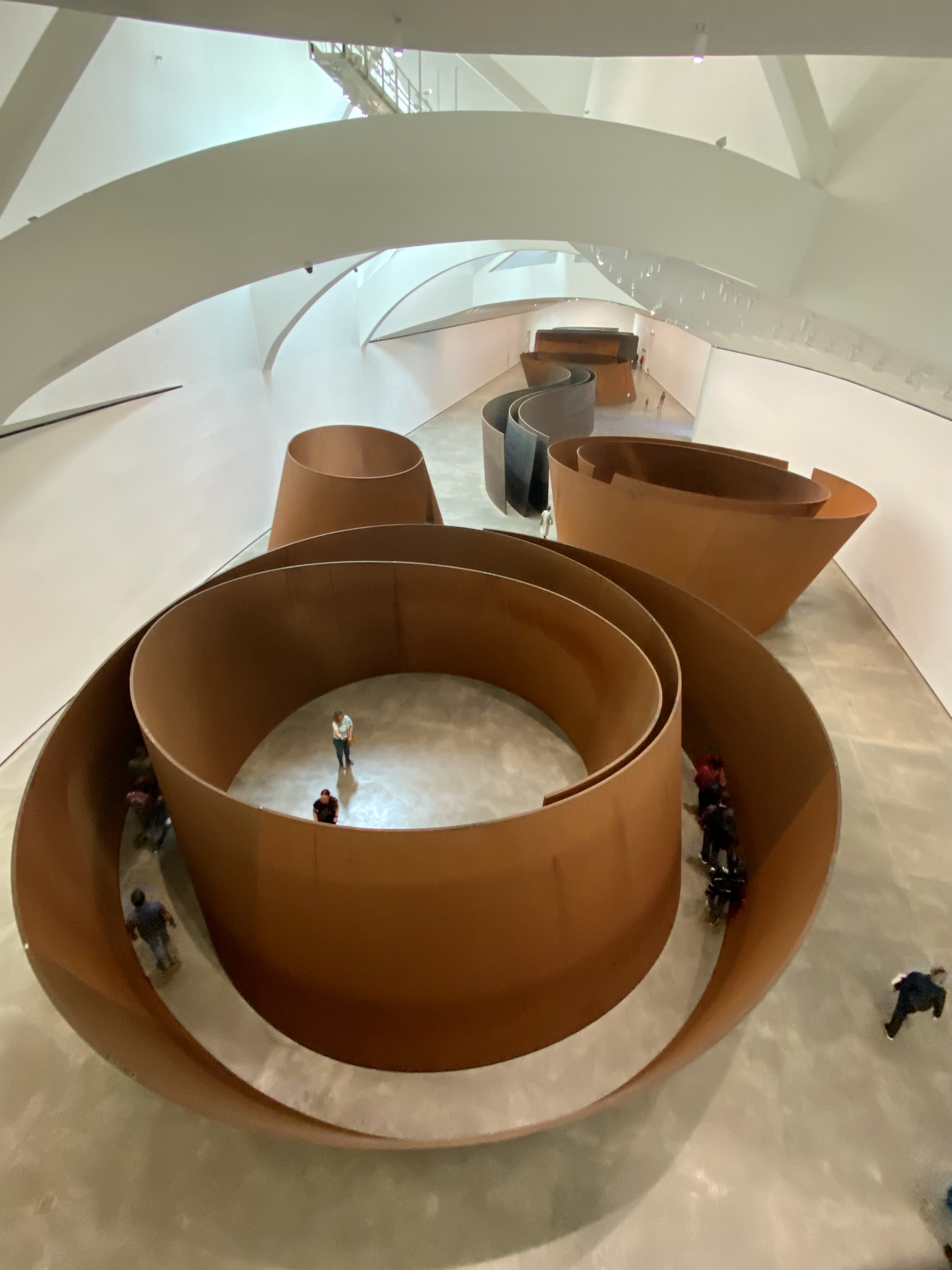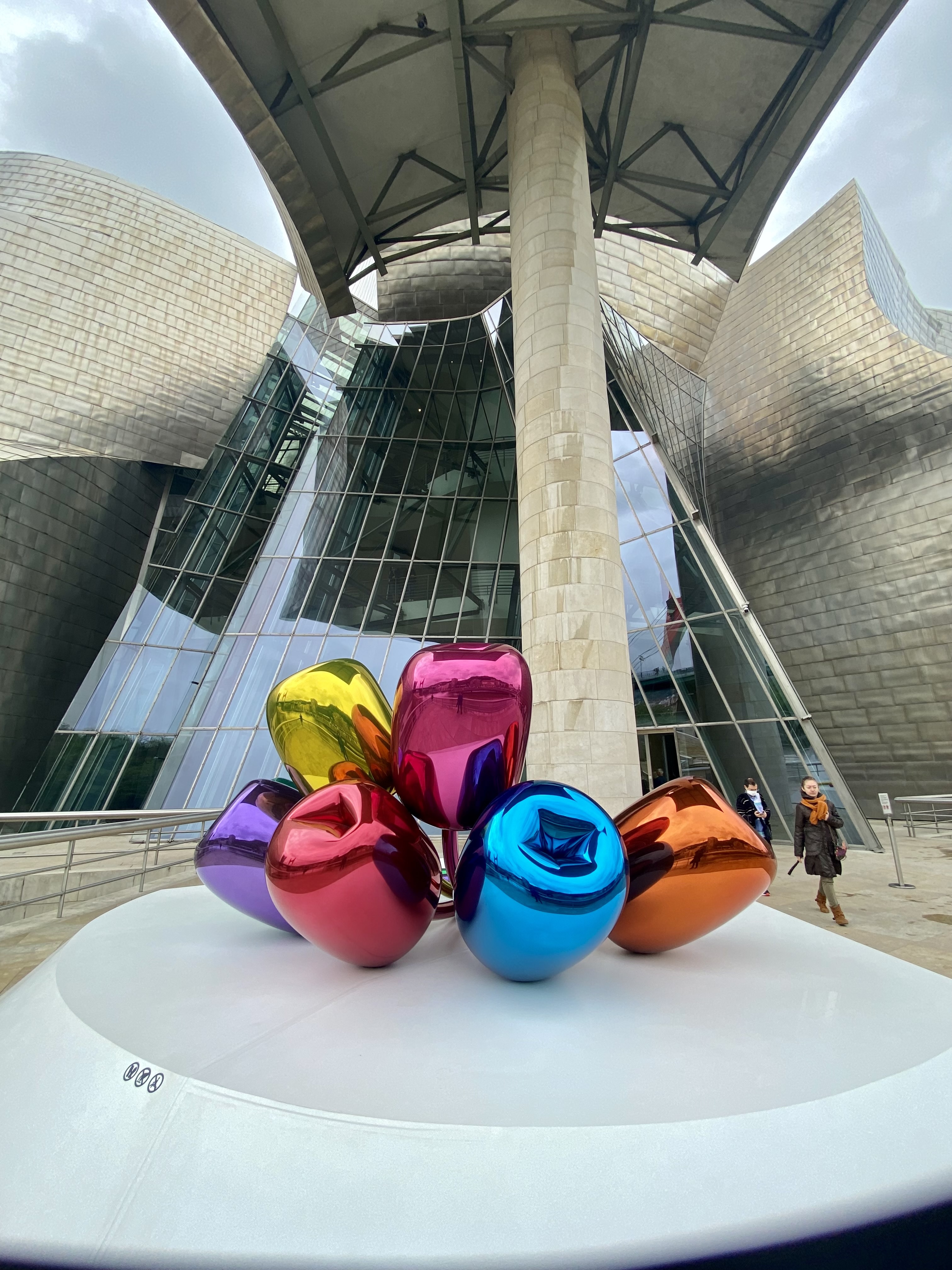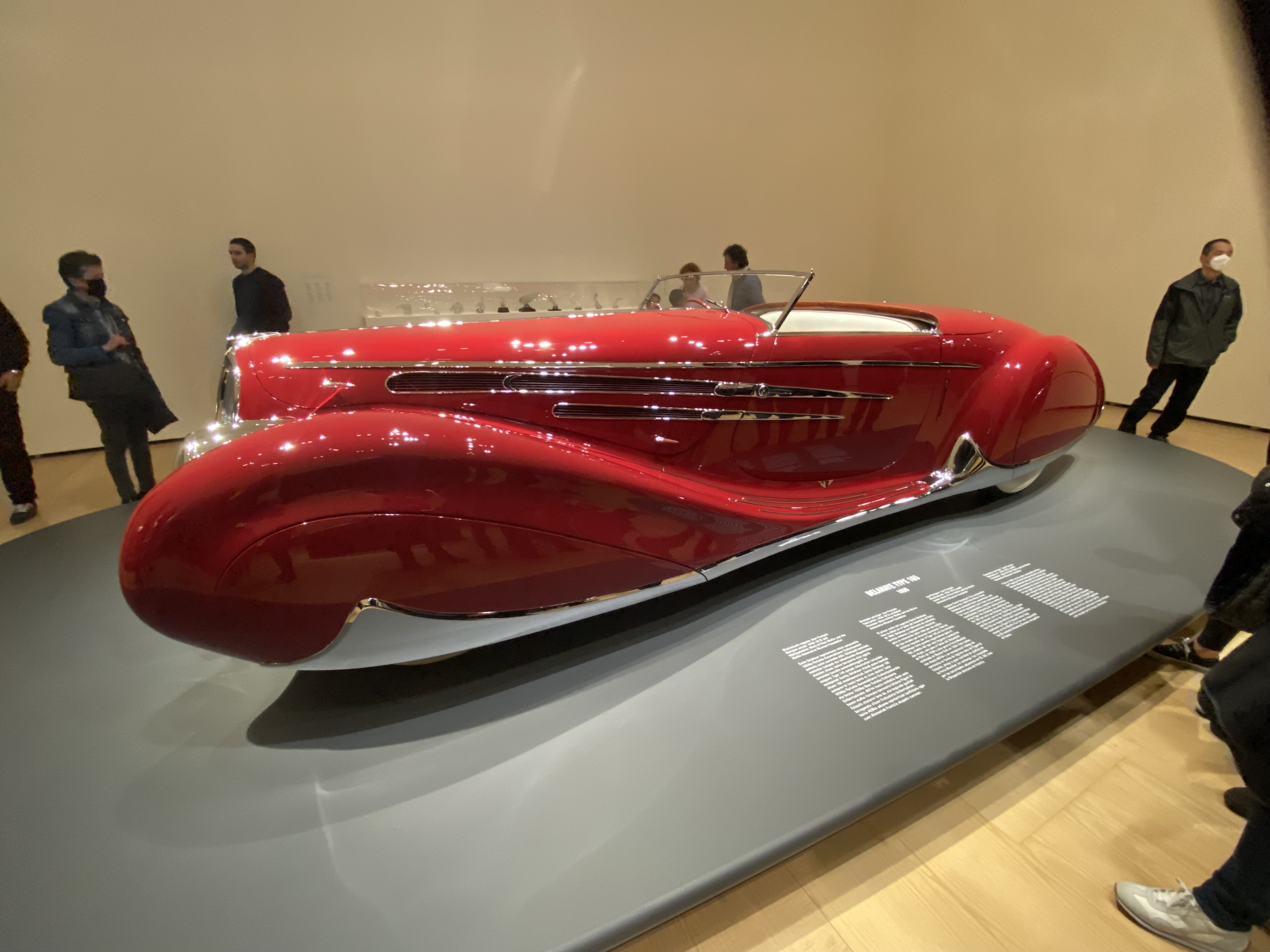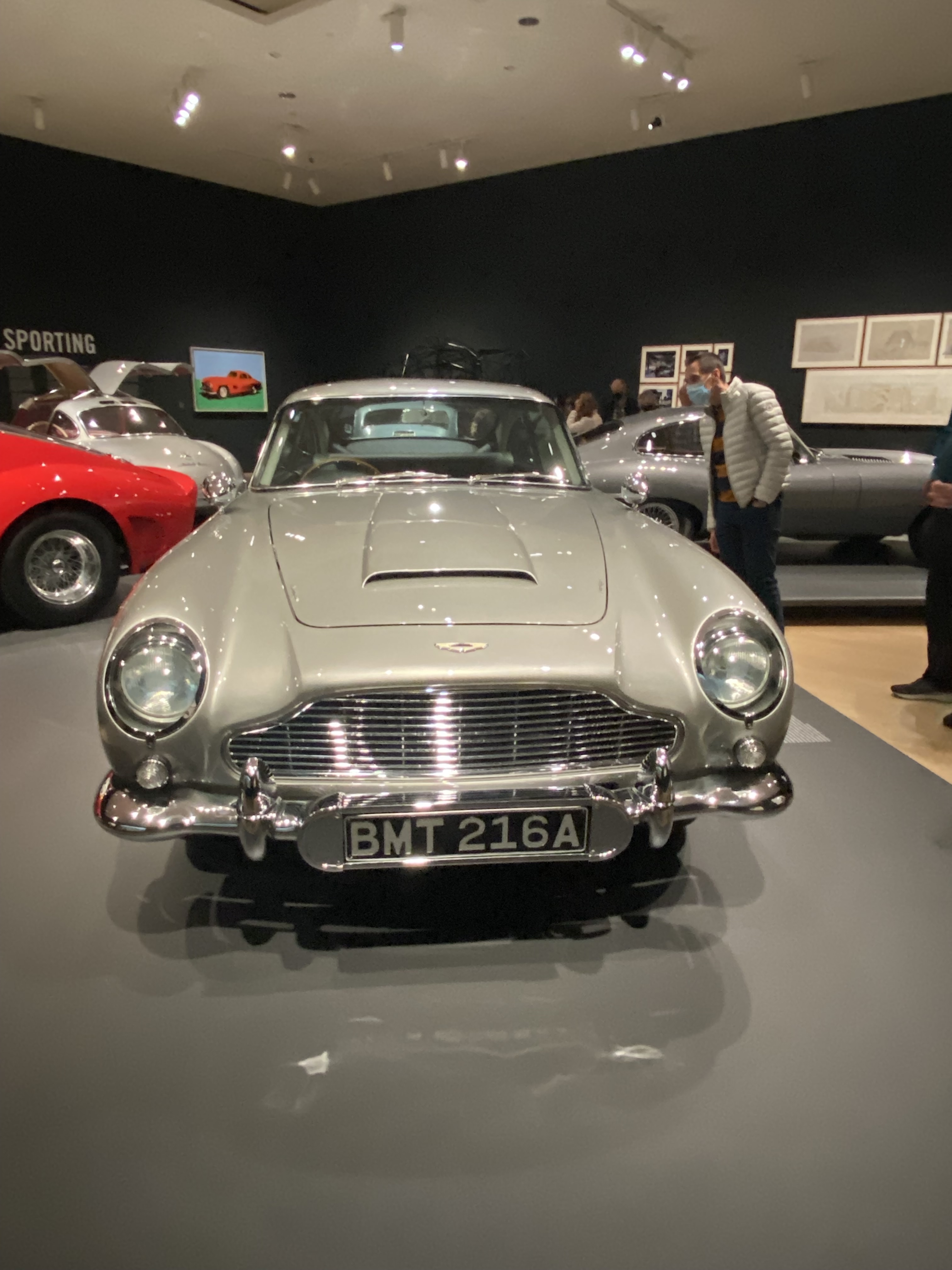 And of course there was some art including Andy Warhol's 150 Marilyn's. It wasn't always clear which direction to go in and the wide open spaces were vexing to some, but it was well worth the €18 admission fee.
As for the building itself, Frank Gehry must have been on some kind of hallucinogenics. How on earth he designed such a structure is beyond my limited understanding or architecture.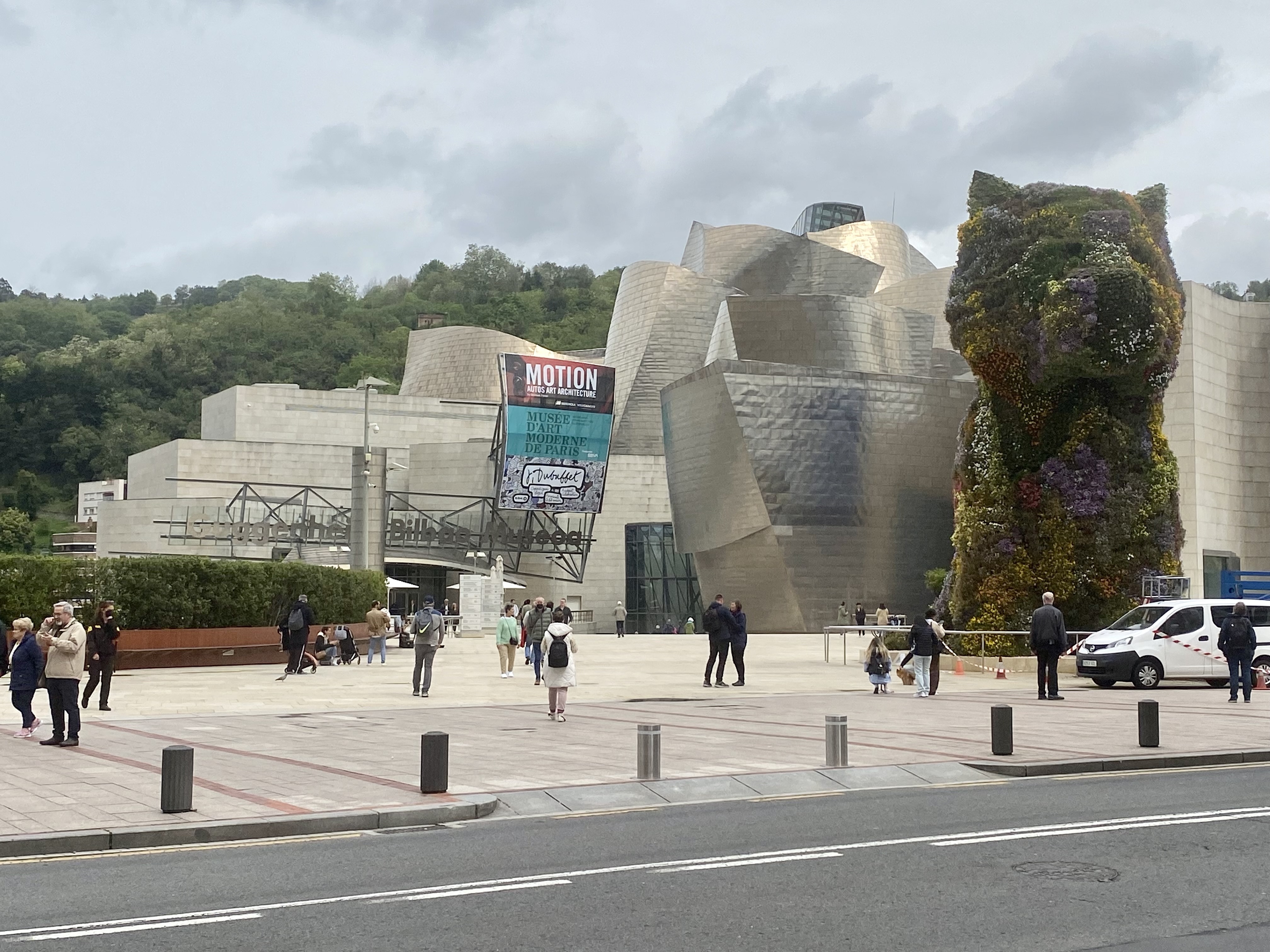 After having my fill of contemporary art, I ventured out into Bilbao and found it a lovely city to walk around. It reminded me somewhat of Paris. A few hours later is was back on the fun bus headed for the ship. A most enjoyable free-style excursion.
Back on board I was part of a winning team for two more trivia events with a great deal of help from the nomads, Randy and Lori. Two smart people.