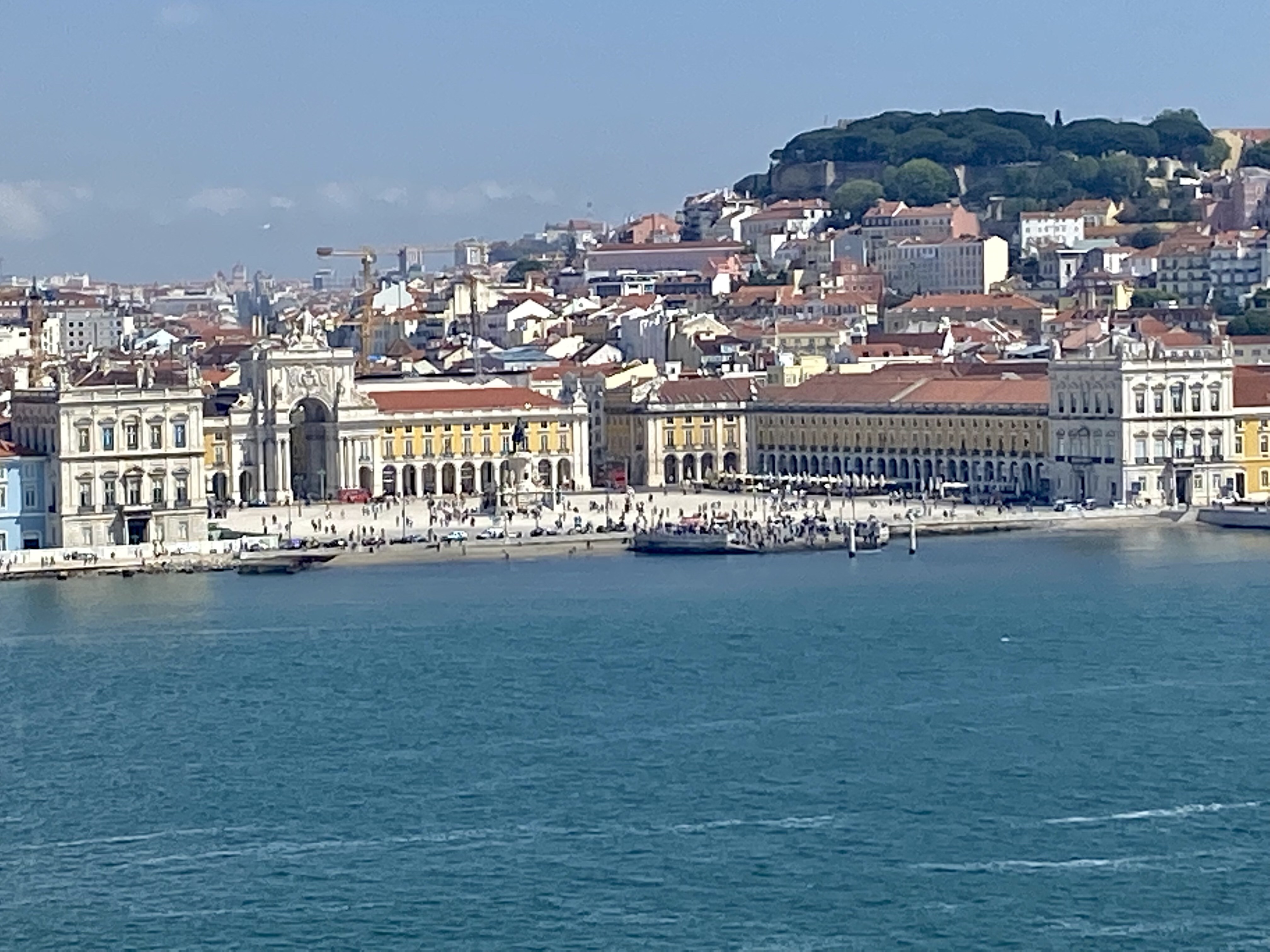 The Azores
After 6 sea days our first part of call was Punta Delgada on the island of Sao Miguel in the Azores. There are nine islands making up the Azores; the largest being Sao Miguel at 293 square miles and the smallest called Corvo at just 7 square miles.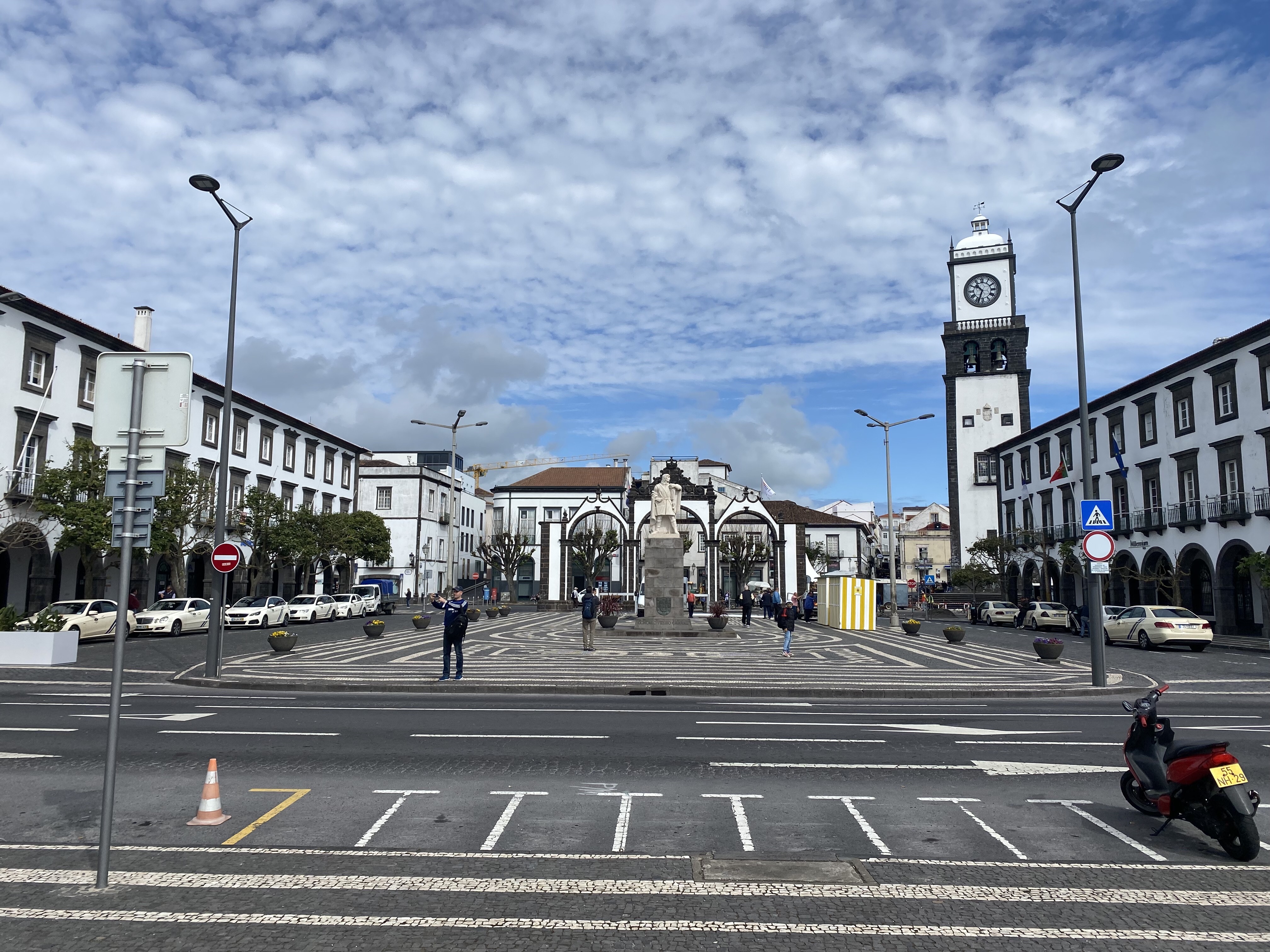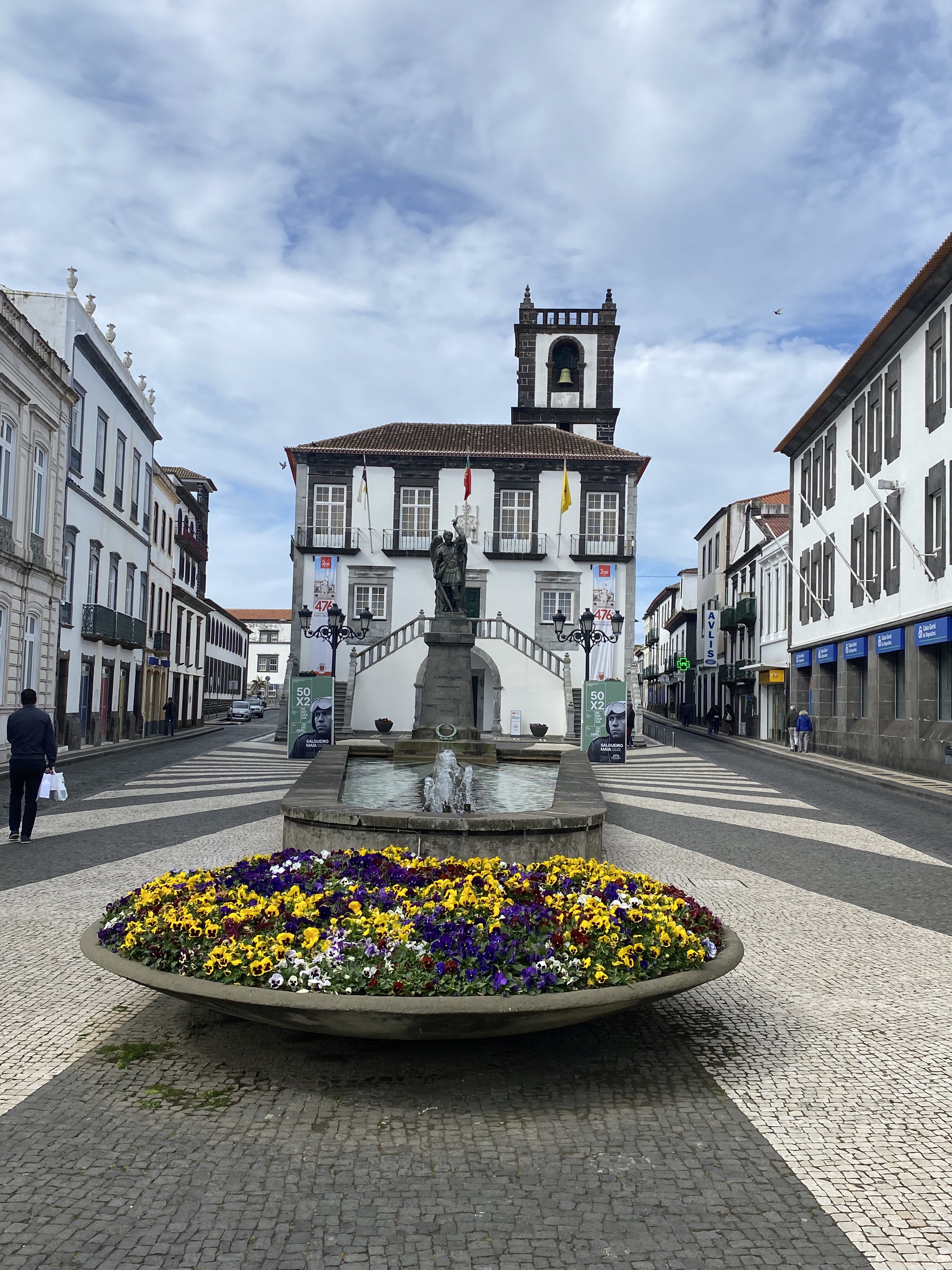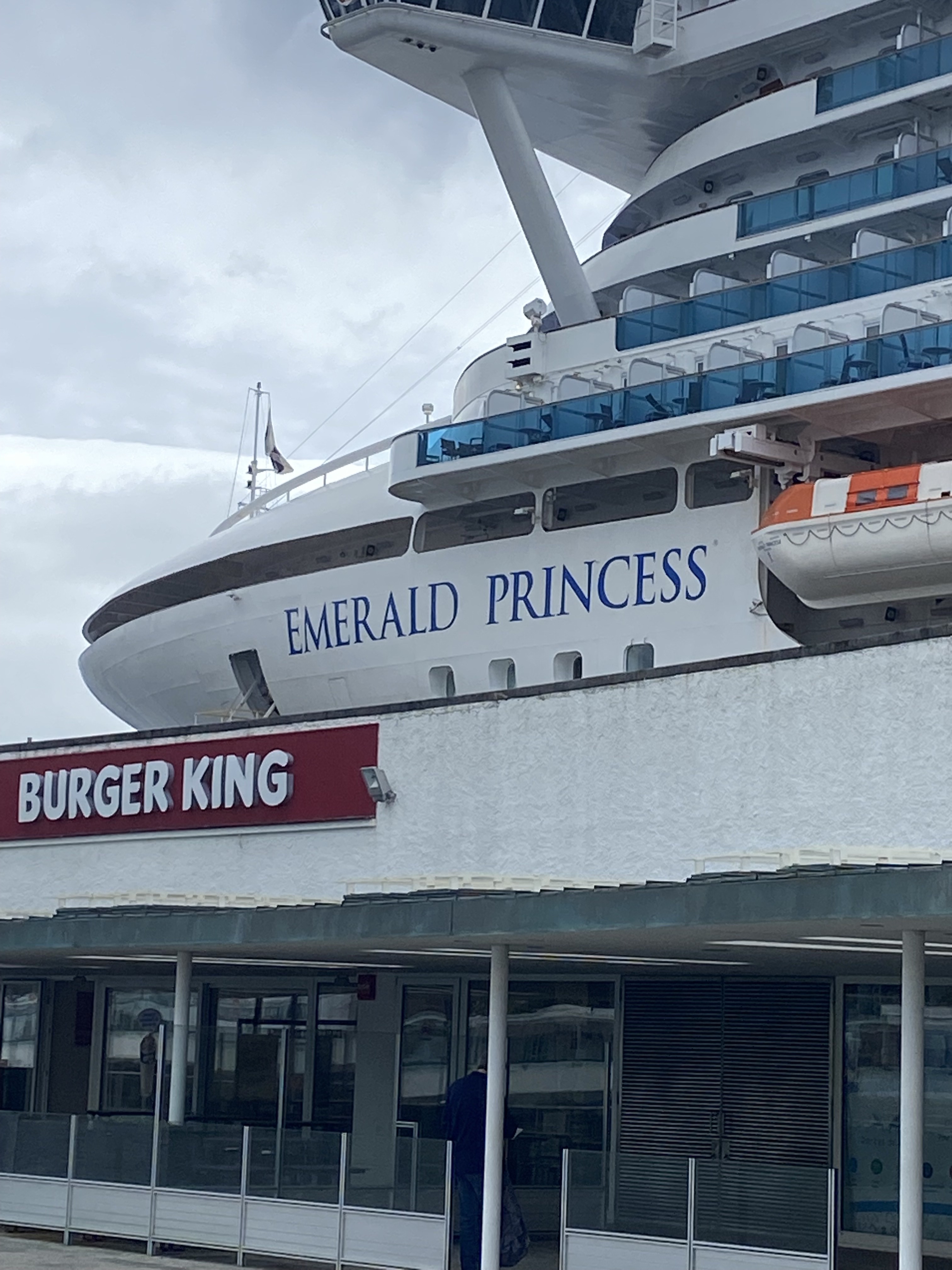 I hopped off and walked around the cobbled streets and it was marginally attractive with some interesting architecture, but it was missing something. I purchased my usual items in a gift shop and was pleasantly surprised how reasonable tourist prices were. The girl in the gift shop told me that they were expecting three ships the following day. Their record is five ships in one day.
I almost visited the military museum. Almost because it was a $3 euro entry fee and I only had a €10 note and €1 coin with me. Rodrigo had no change and neither one of us was feeling generous.
The island was very lush and beyond the town were rolling green hills following the coastline for as far as the eye could see. If I visit again I will certainly venture out beyond the town to see the countryside.
I saw people walking into a rather nondescript building and figured I was missing out on something. I couldn't have that so I stepped inside and it was a very ornate little church perhaps with seating for about a hundred. It was far more impressive inside than outside.
Back at the port there was an ocean swimming club that looked fairly busy with Azoreans happy to plunge into cold water. It was good to be in dry land after 6 days at sea.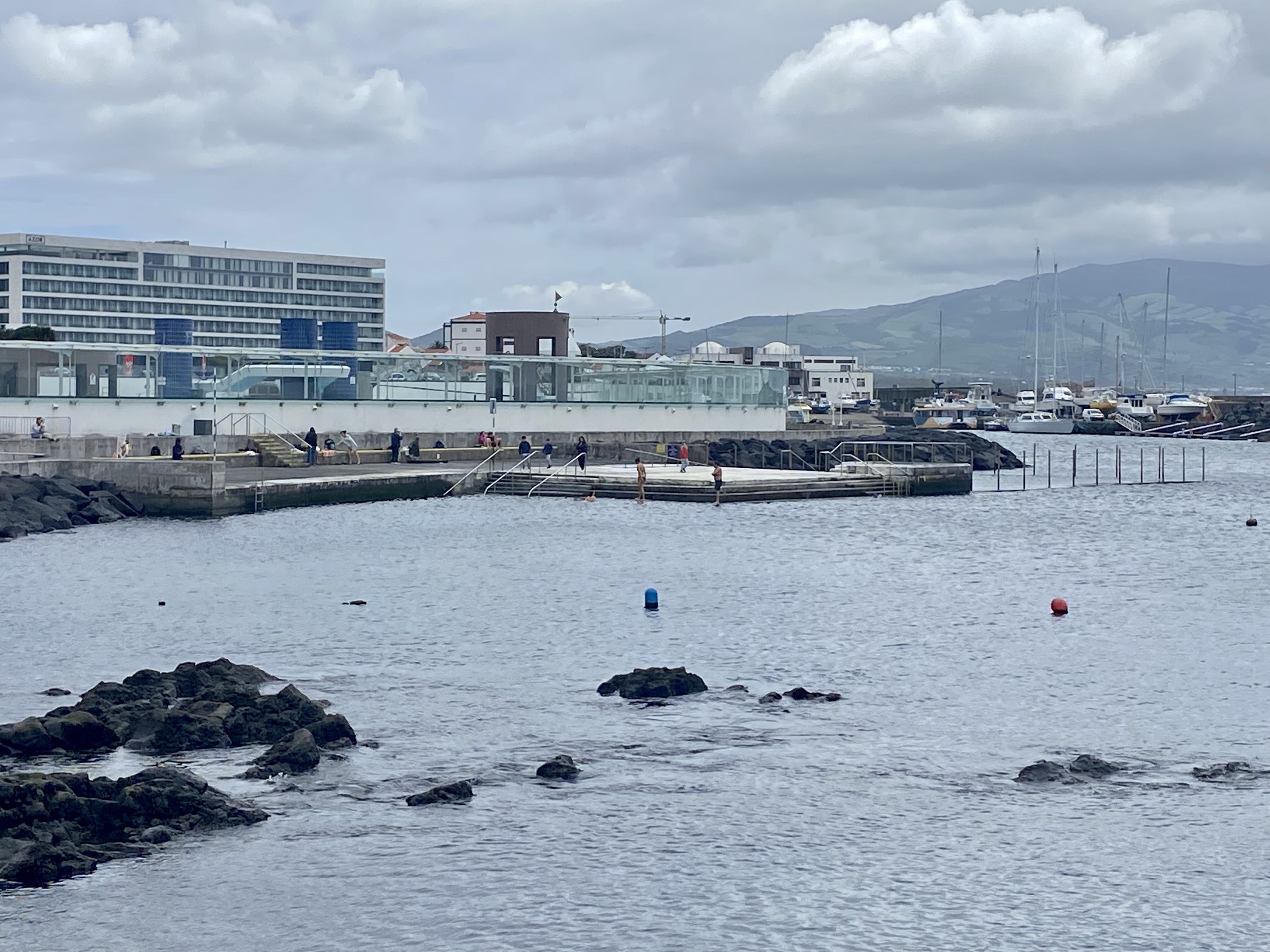 I saw John the pianist perform in the evening and he was very entertaining.
I did the ABBA quiz on my own and did well but there was a team that seemed to know everything. I think Benny must have been in their team.
My "courtesy of the casino massage" was an experience. Not a great massage and I've never faced an interrogation like it prior to the treatment. And then comes the up-selling for products at the end. Add to that the auto-gratuity, which I didn't have to pay, but I still find 18% far too high considering the massage was over $200. Am I complaining?
Lisbon
We arrived in Lisbon at midday and we weren't due to leave until 10pm.
Unbeknown to me, the port of Lisbon is quite a few miles up the Tagus River and as I'd never been up the Tagus before I was quite excited. While the captain took us all up the Tagus, we had a narrator pointing out the sight and various suburbs.
Everyone and their dog was on deck including the bewildered and confused making it somewhat irritating, but I reminded myself that I will be amongst them one day so I should be more patient and understanding.
We passed Estoril and Belem and then went under the 25th April bridge and as luck would have it, it was the 25th of April. Freedom day in Portugal and a public holiday.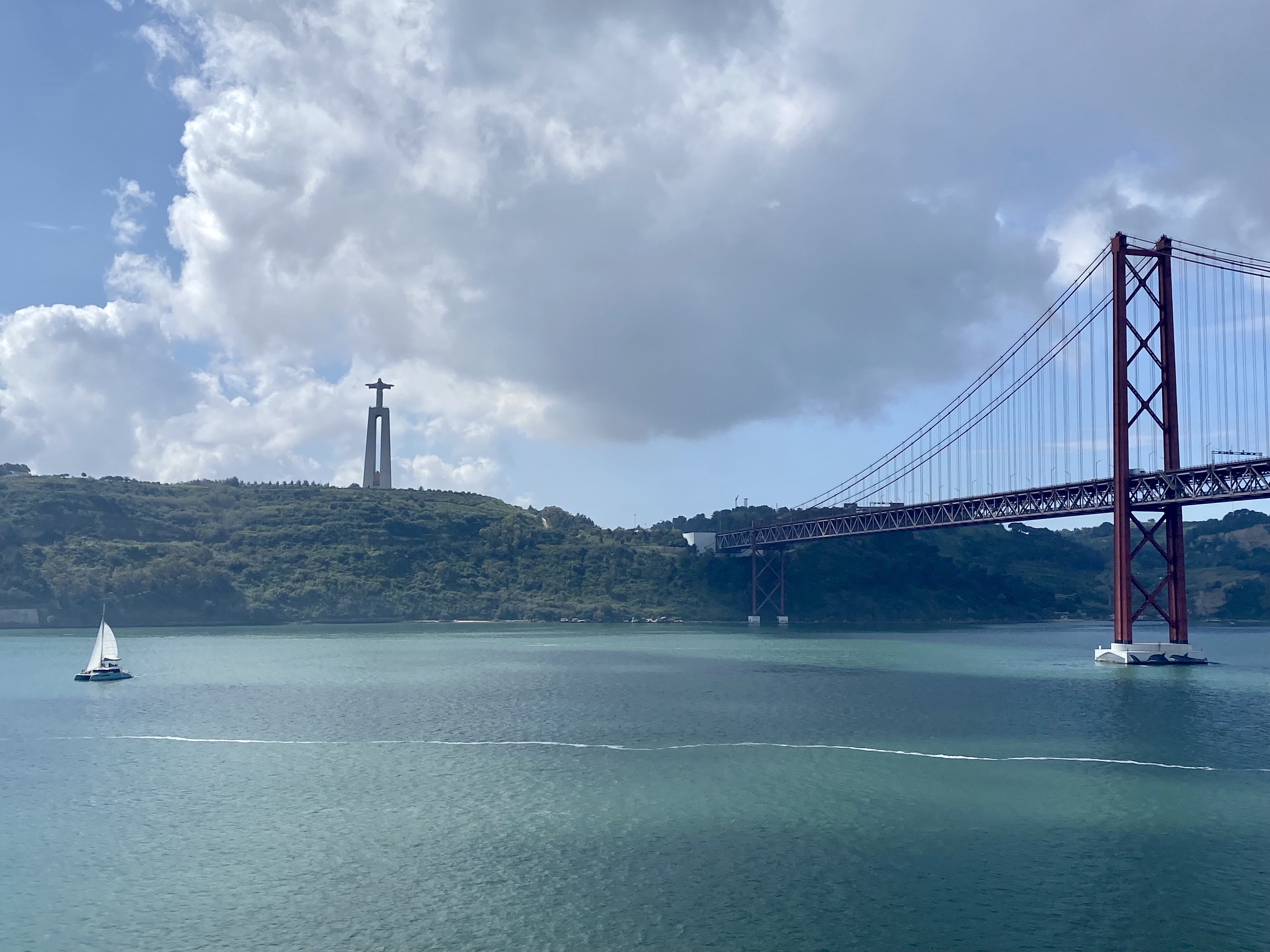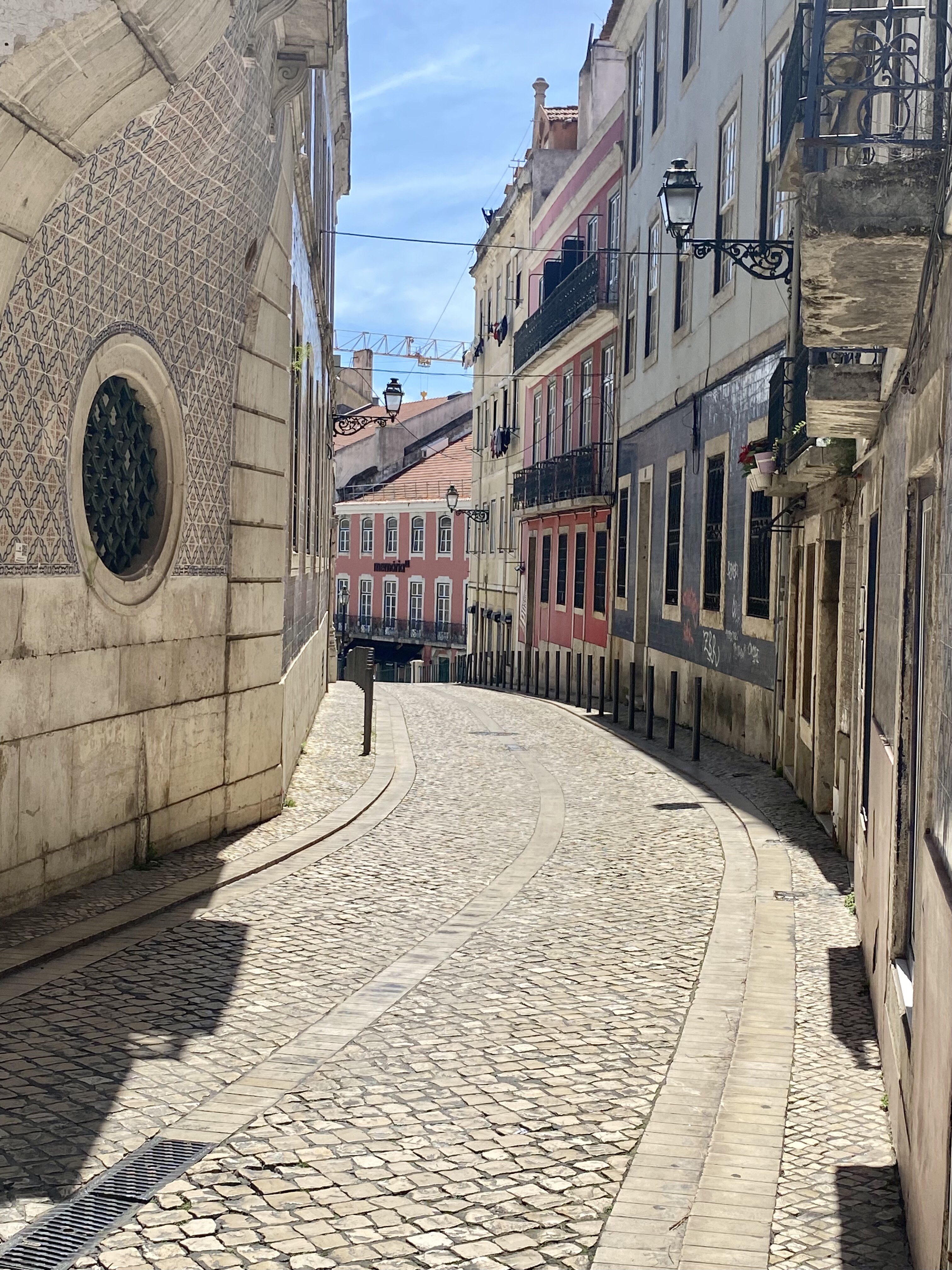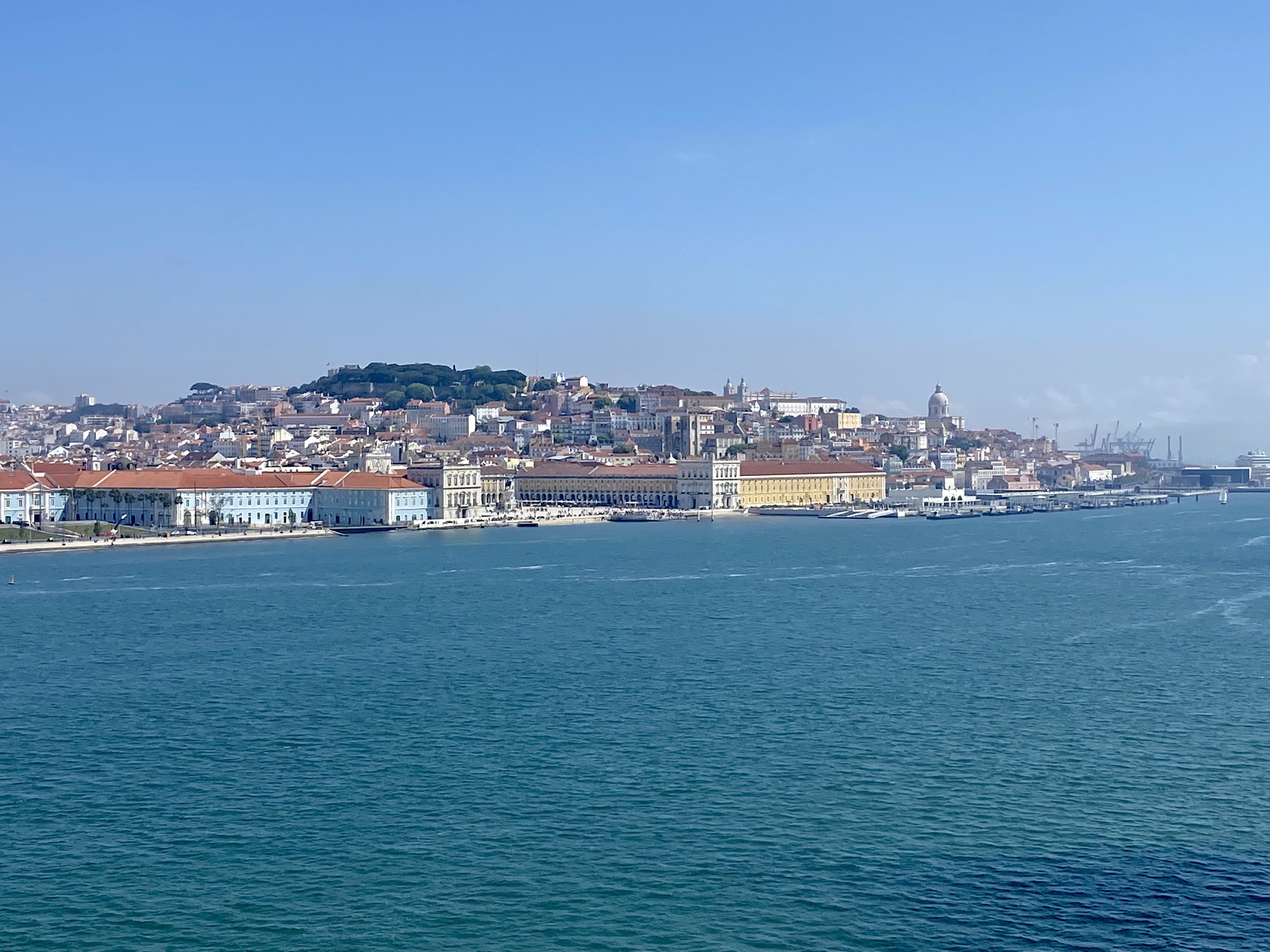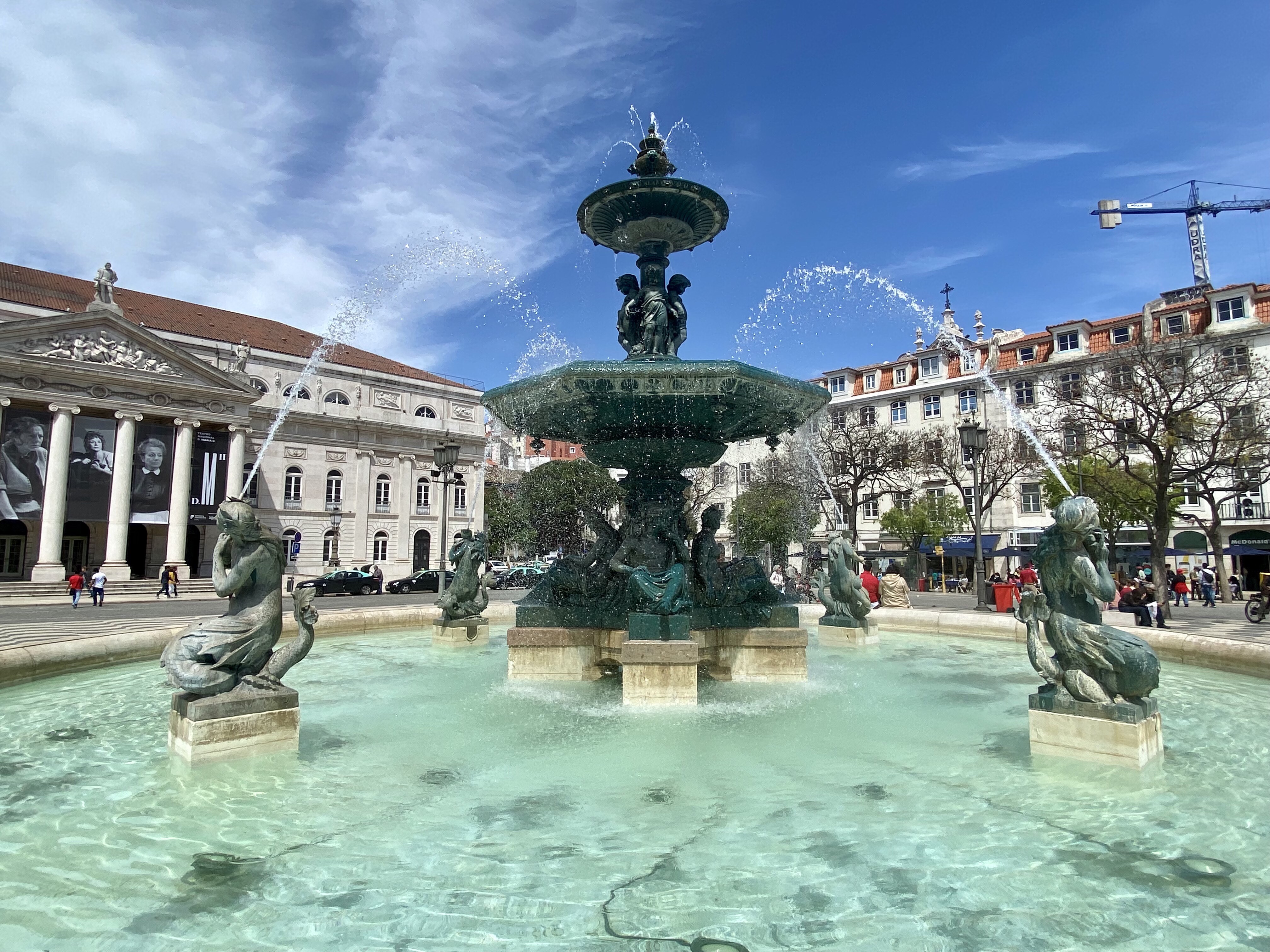 The bridge had a clearance of 70 metres and the ship was 55 metres so we had plenty to spare but it didn't stop the narrator making out it was going to be a tight squeeze and that we should duck.
Portugal has a rich history of maritime explorers including Vasco da Gama, Amerigo Vespucci, Ferdinand Magellan and of course Henry the Navigator. Henry the Navigator always sounds like a cartoon character to me. A bit like Popeye the Sailor. Possibly the main motivation for such exploration was to open trade routes between the east and west, with spices being the main objective. It was a long way to go for black pepper but I guess they knew what they were doing.
Vasco da Gama, or Vas to his friends, was the first to find a route east to India via the Cape of Good Hope in South Africa. The Spanish went west and the Portuguese went east, hence Goa and Macao as well as stops in Africa – Angola and Mozambique.
I waited for the eager crowds to disperse before stepping off to explore Lisbon in beautiful sunshine. I was surprised how hilly it was and it wasn't long before I realised I was overdressed. There are seven hills apparently which is the same as Rome and I think, San Francisco.
I saw a number of tourists had opted for the electric tuk-tuks but I was determined to get my step count up. I certainly could have covered more of the attractions if I'd had transportation but I decided that Lisbon was somewhere I wanted to return to.
The first building to visit was the Panteao Nacional. I had no idea what it was when I set off. I simply saw this large looking building on the hill and walked in the general direction. It was closed and it was a steep climb to get there. It actually houses the remains of notable Portuguese.
I then went towards the castle but found long queues so I decided this would be top of my list on the next trip to Lisbon. The castle overlooks the city and would have probably had the finest views of the city.
The were however a number of shops. They must've known I was coming. I've never seen so many shops selling magnets, tea-towels and shot glasses. I was restrained though.
I went to the castle church instead which didn't have any lines or entrance fee. My stroll then took me to one of Lisbon's elevators. They have a few of these around the city helping people get from "up here" to "down there". This one had a viewing platform providing a well above average view of the city.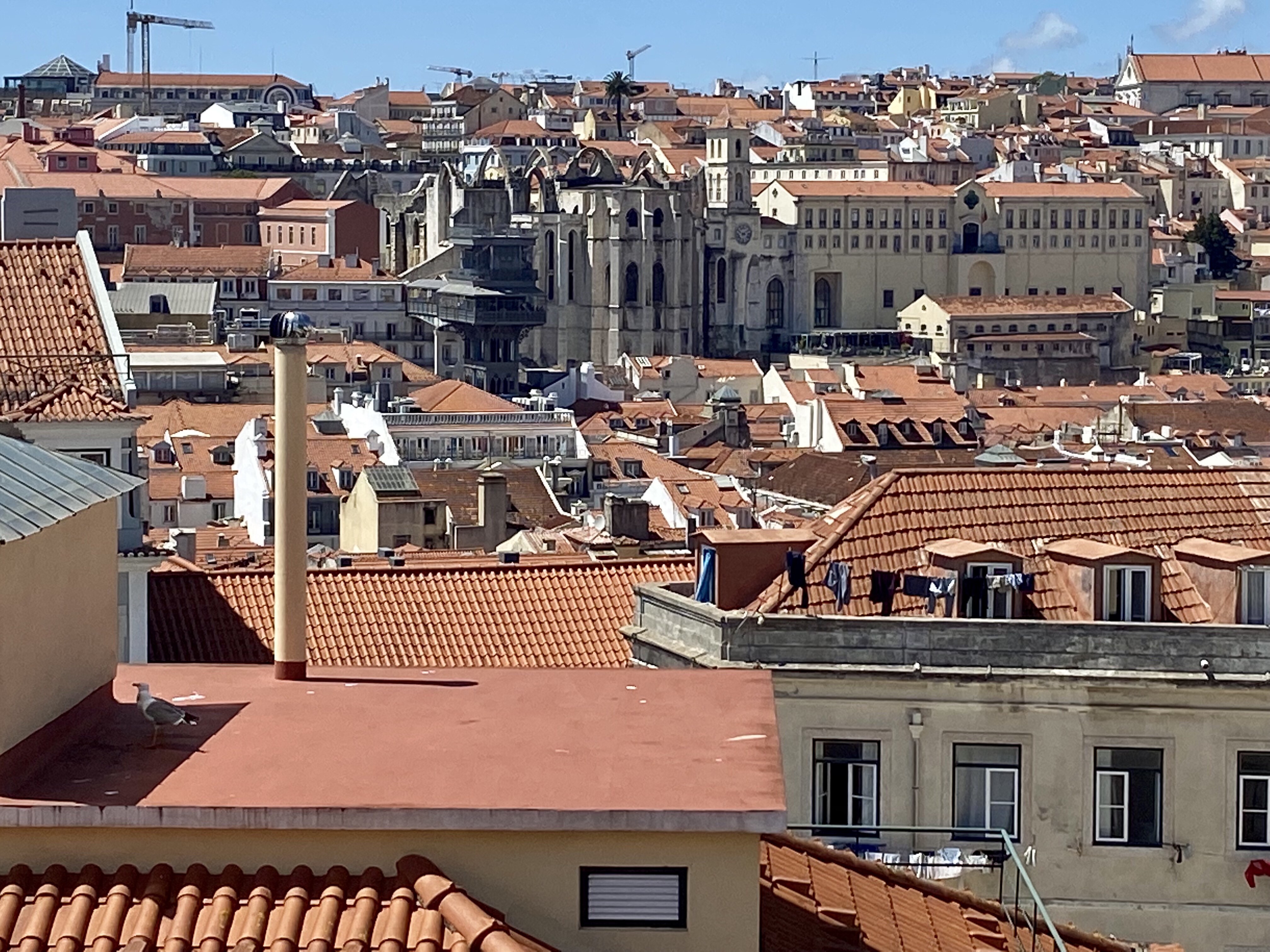 My semi-aimless discovery tour then took me to a square with lots of young men loafing about but there were some nice fountains. Then, by accident, I found a rather nice church with rugged stone walls on the inside. My Lisbon guide confirmed it as the Church of Sao Domingos.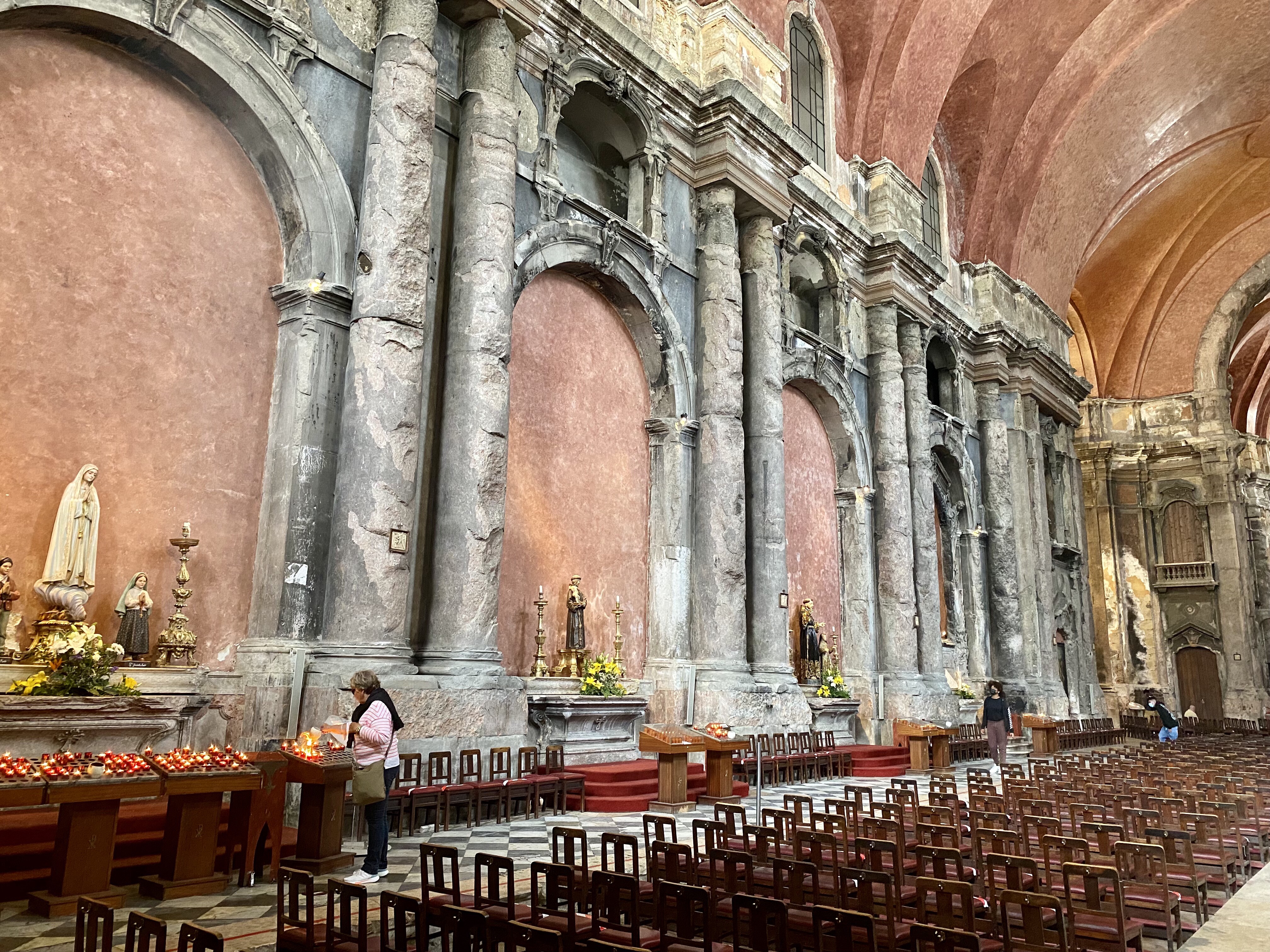 After that my meandering took me to a tree-lined road where the trees formed a canopy which I always find visually appealing. Then on to the Igreja de Sao Roque which looked rather uninspiring from the outside but was a real surprise once inside. Very ornate and probably my favourite landmark of the day.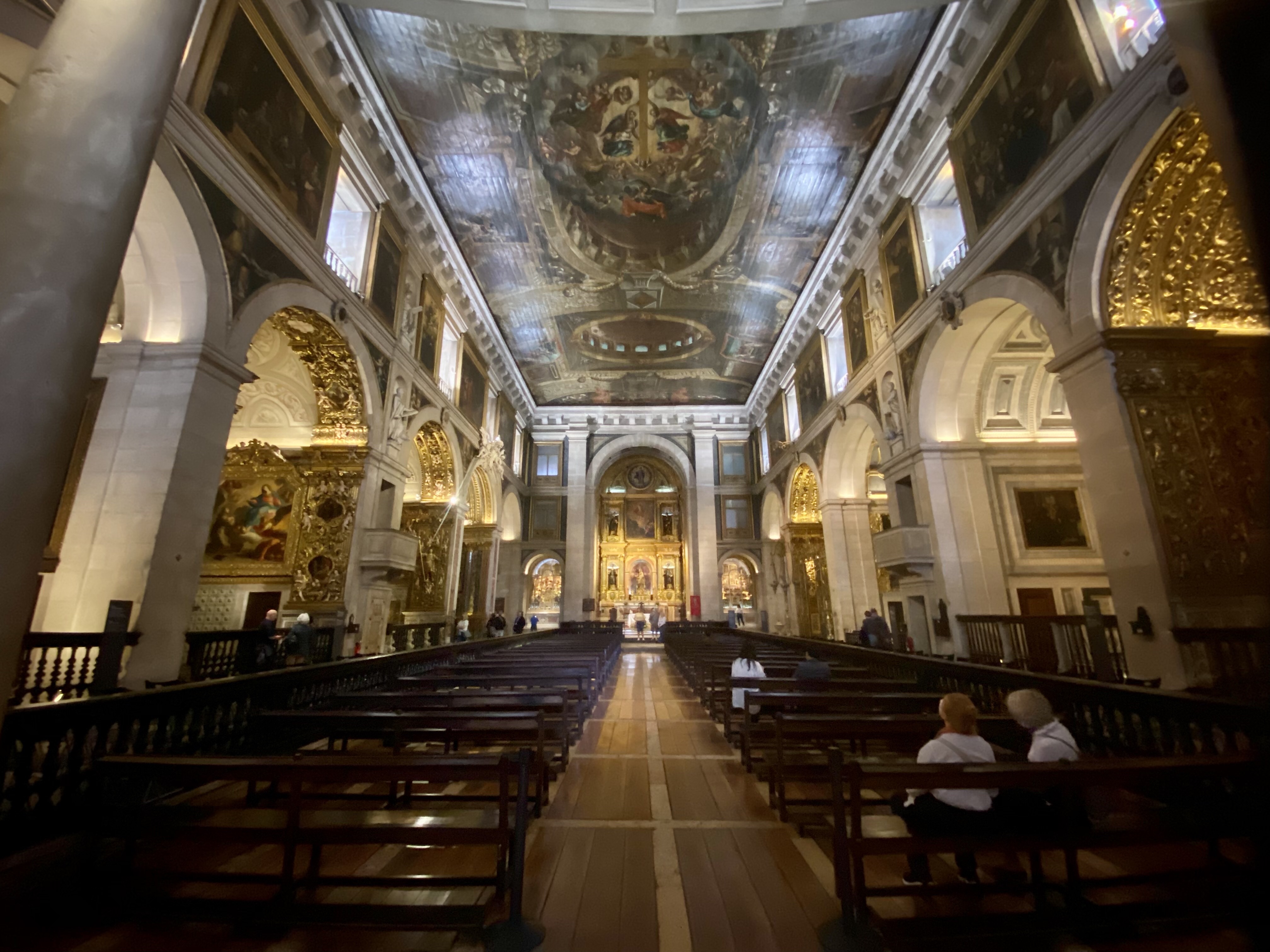 I headed back to the ship via the riverfront where there were a couple of interesting sights on the way including a large square.
I came across a demonstration on the way back. I wasn't sure what they were demonstrating about because all the placards and banners had different stuff written on them. My Portuguese isn't what it used to be. Later I discovered that it was a demonstration about COVID restrictions.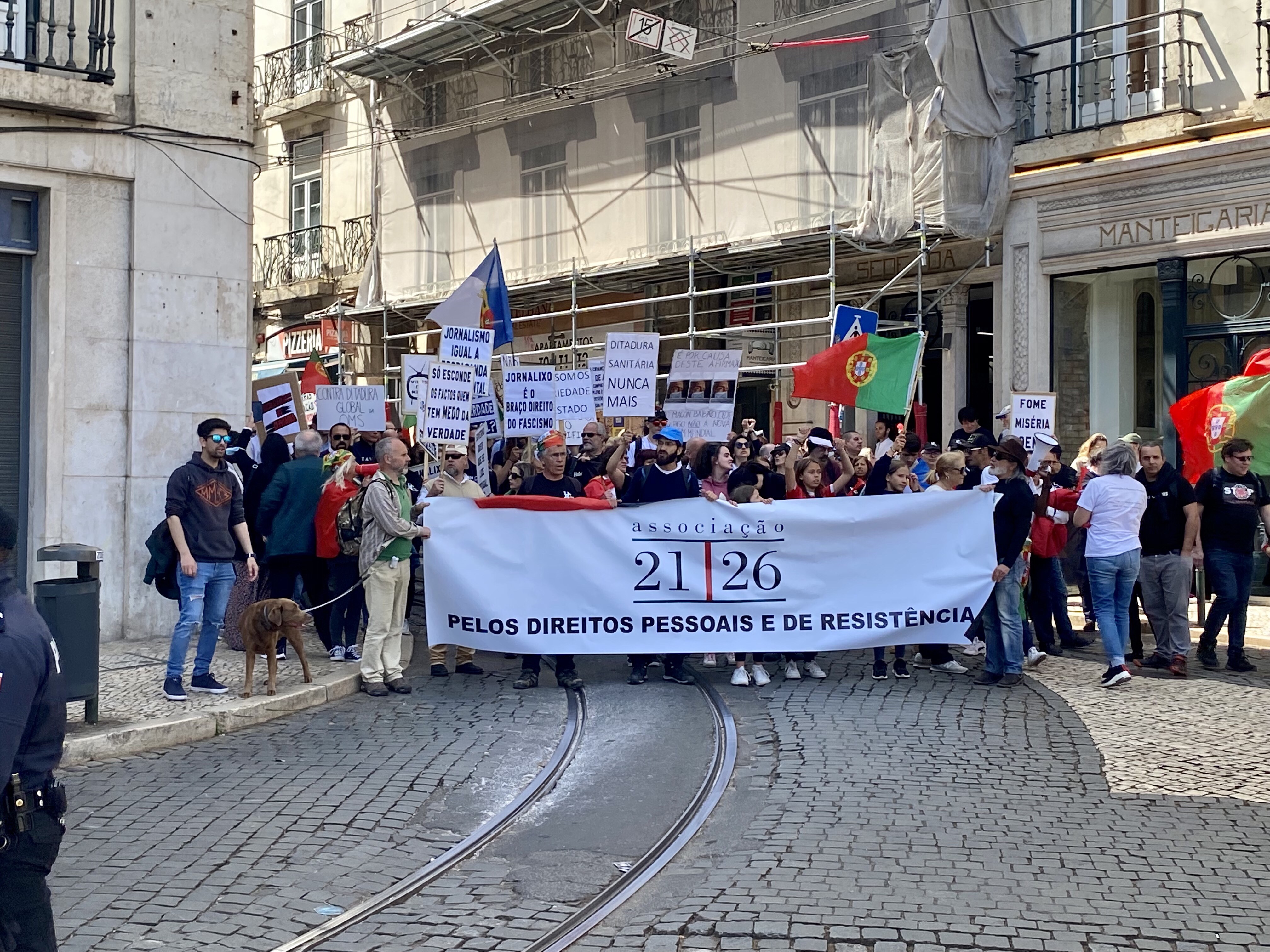 If you'd asked me to name one world famous building in Lisbon before I arrived, I would have failed miserably. However there was a lot of great landmarks to see. They need to work on promoting their city.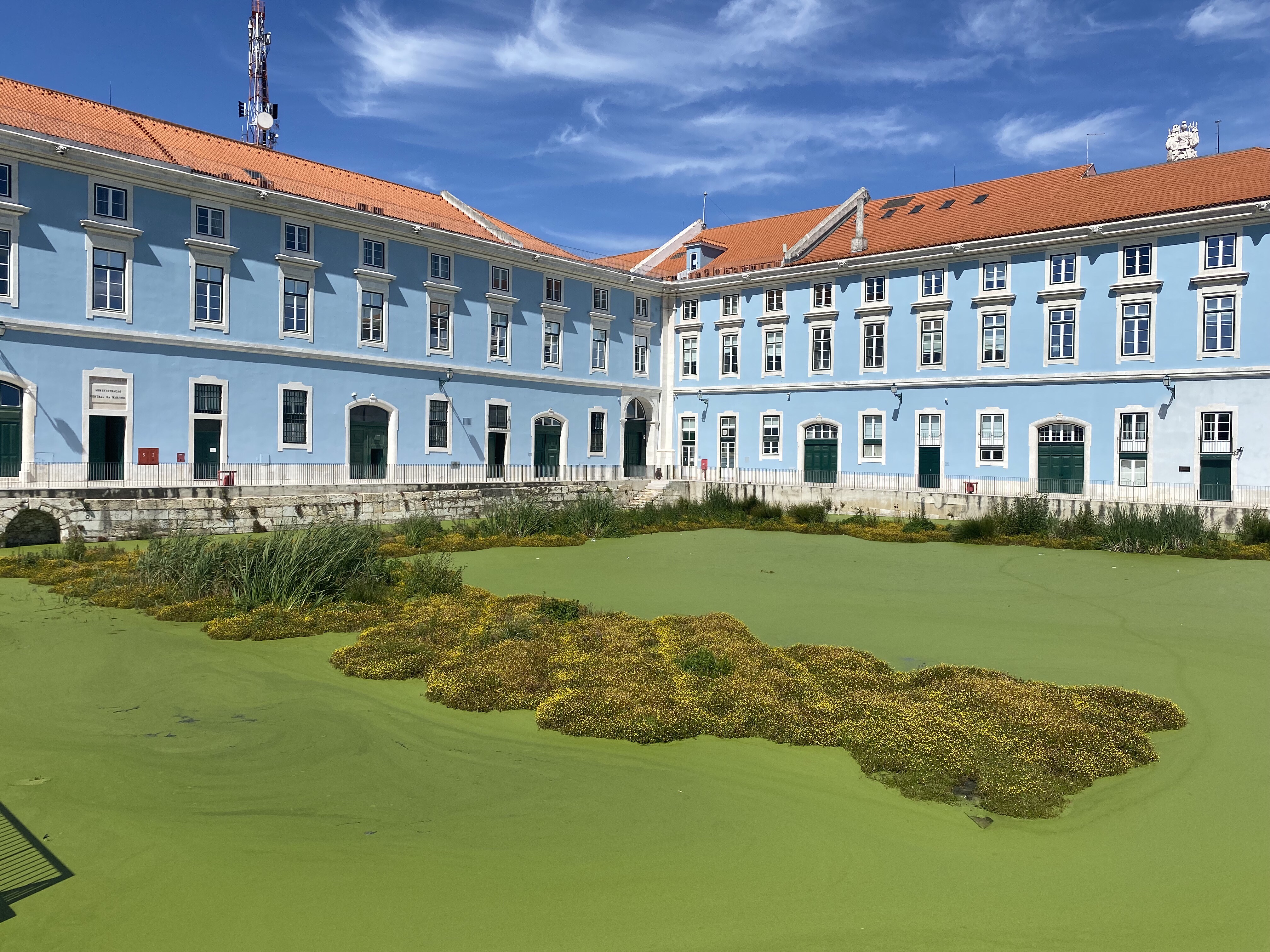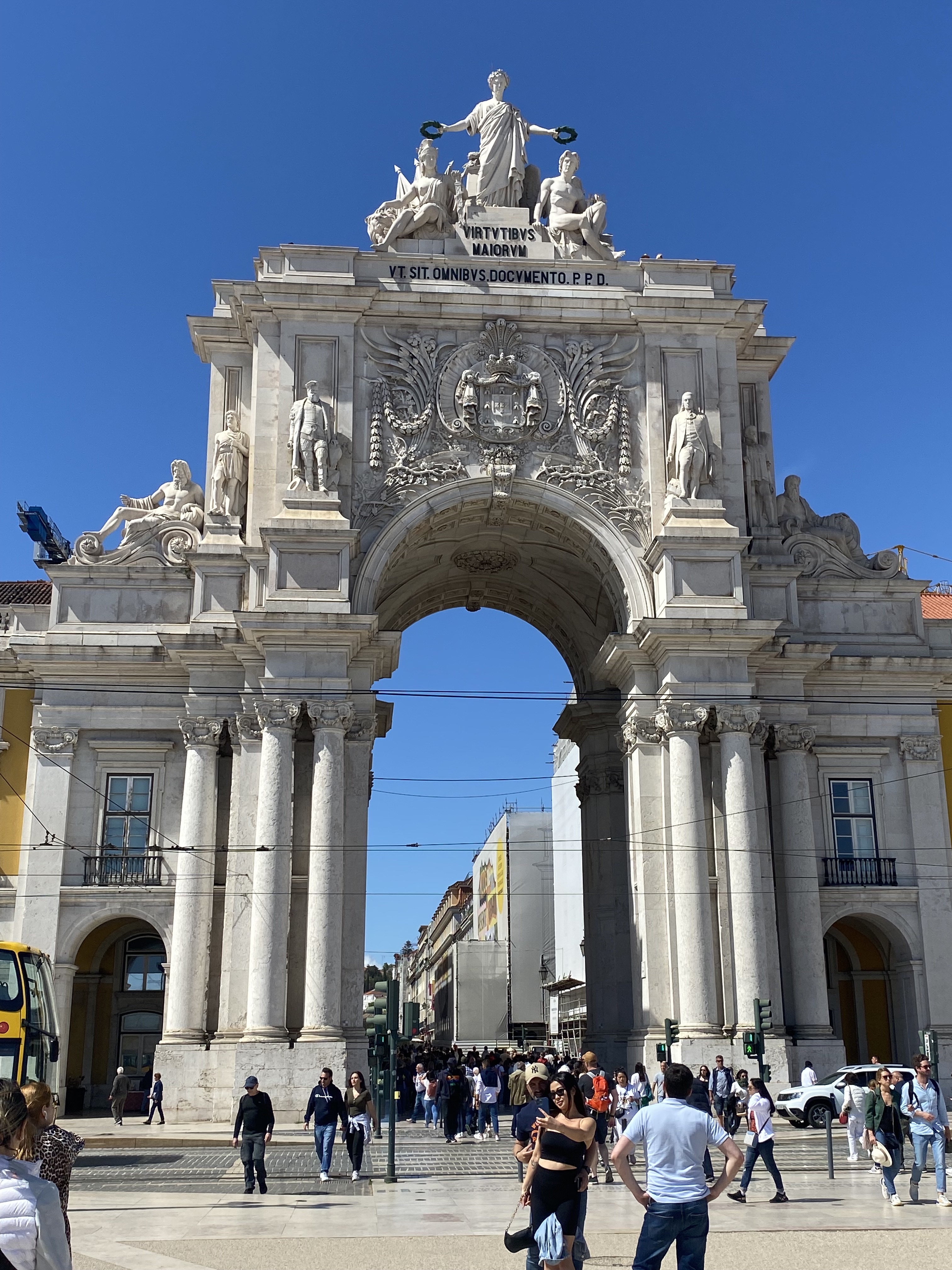 After 20,000 steps I got back on the ship. In the evening Robert and I only managed to score 39 out of 40 on the 90s music quiz. One team got 40 out of 40. Thwarted again by nerds. We were lesser nerds.
A good day and I will certainly return to Lisbon. I missed some of the best things to see deliberately.