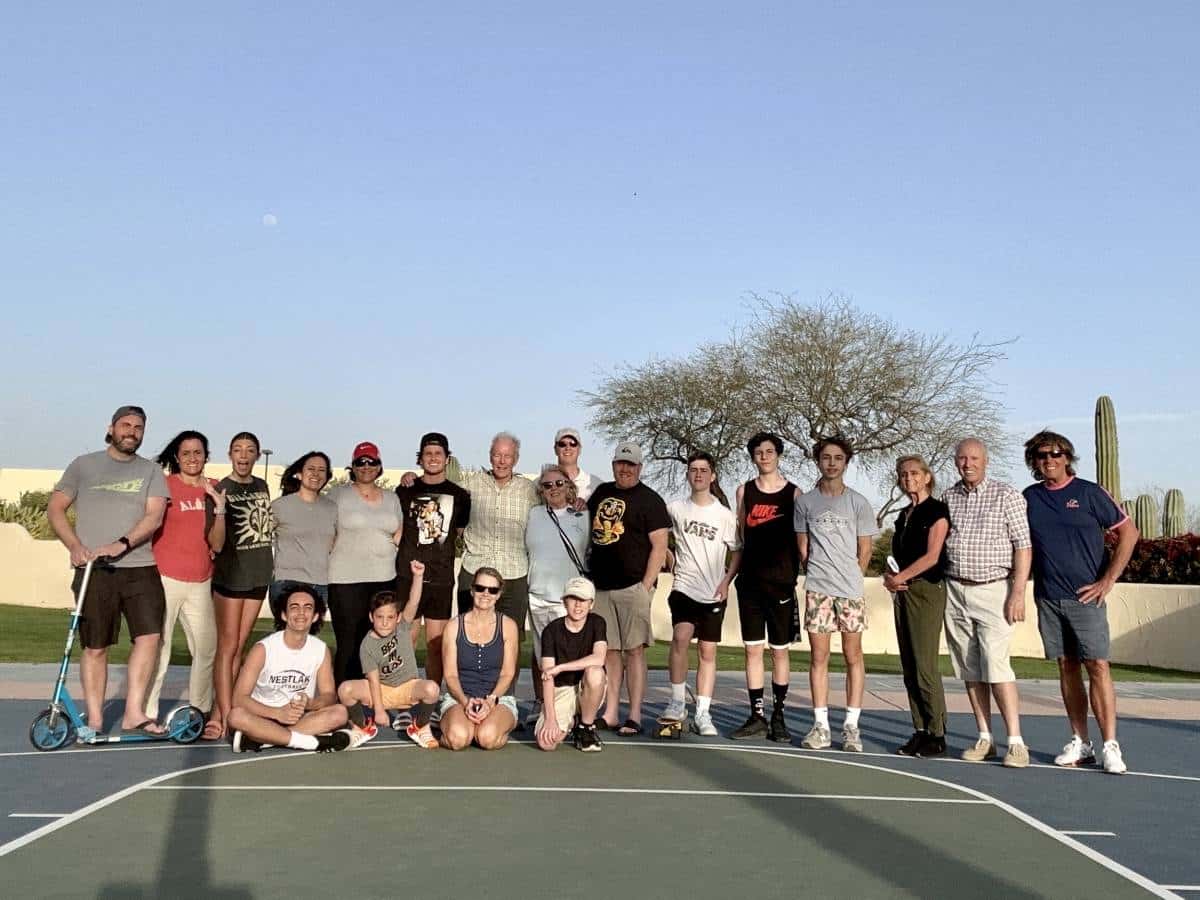 March/April
Better late than never with this blog. Spending four nights in Vegas at the Golden Nugget was the prelude to a family holiday in Scottsdale, Arizona. There were three highlights of Vegas. Firstly the Mob Museum just a short walk from my hotel. It chronicled the Mafia in the U.S from the very first time the word was whispered – in New Orleans in 1890 when the police chief was ambushed and murdered. The mob were of course highly influential in the rise and development of Las Vegas, however, Chicago was the main centre for Mafia activity. I'm not drawn to museums usually, but this was the best one I've visited in ages. Well worth a visit.
The second highlight was seeing Barry Manilow at the Westgate hotel just off the strip. He will turn 80 in June and can still move around the stage and belt out the songs. His stories of growing up in Williamsburg in Brooklyn, New York were very moving.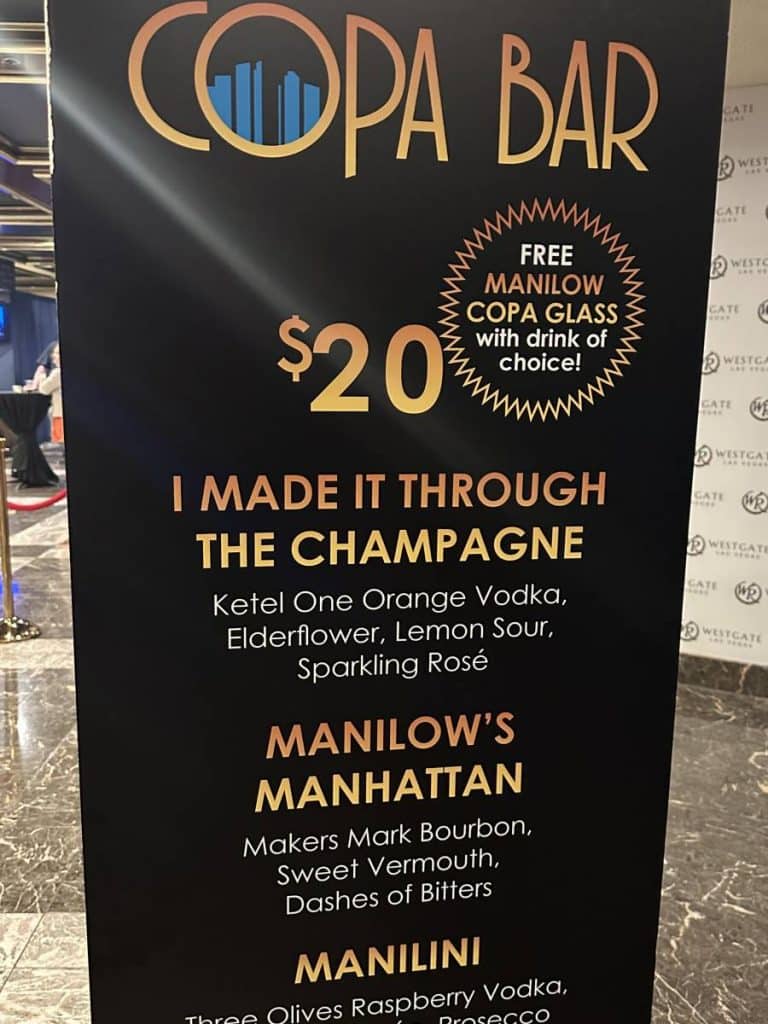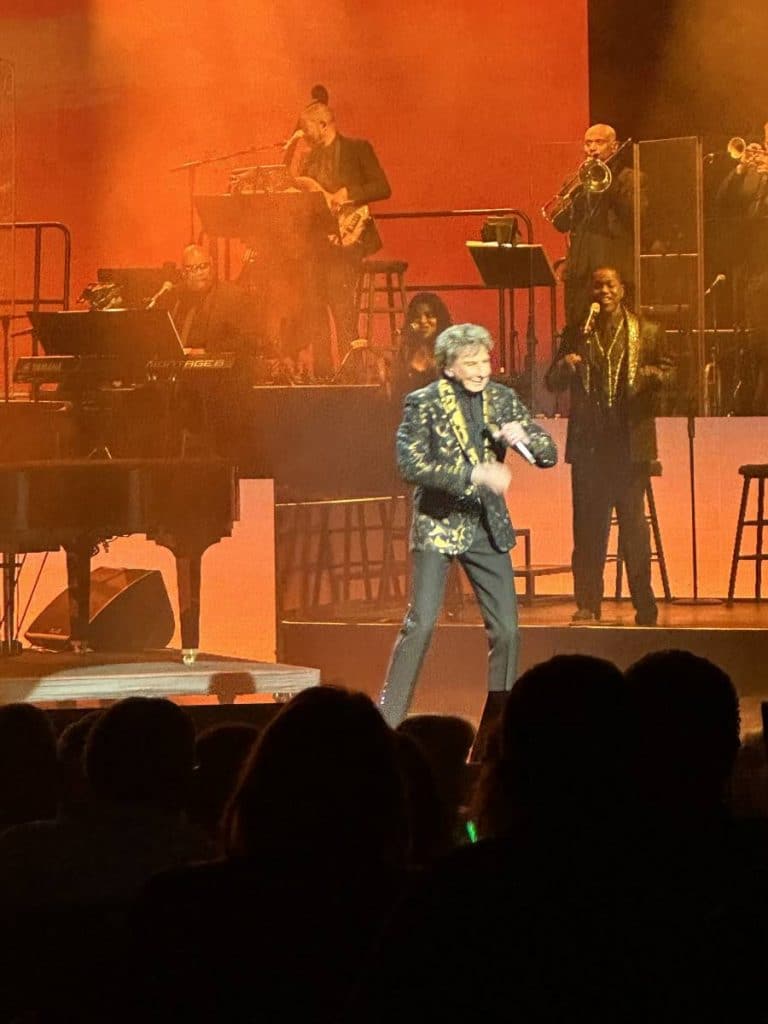 His birth name was Barry Alan Pincus and was brought up by his mother and maternal Russian Jewish grandparents. His mother was Edna and her nickname for Bazza's father was Harold the Monster. Edna's name was Edna Manilow whereas Barry's father was Harold Kelliher, a truck driver of Irish descent. Edna made Harold change his name to Pincus. Harold left when Baz was a baby and Edna didn't allow any further contact between father and son.
Barry has been married twice. Once to a woman – his high school sweetheart, and once to a man, his manager, Garry Keif, They've been together since 1978 but only married in 2014 when same sex marriages became legal in California. He kept his sexuality private until their marriage hit the headlines. Manilow didn't officially come out until April 2017. The worst kept secret in the music business is what I say. He didn't want to alienate his female fans. All those ballads he wrote were about a fella! Keif is 72. I think Barry and Garry has a nice ring to it.
My final highlight was making an acquaintance called Ronaldo at the Ultimate Texas Hold'em table. Not THE Ronaldo. This was my hat wearing friend from Salt Lake City and I enjoyed his company greatly.
The Holden Nugget is located in the downtown area around Fremont Street and the area has a great vibe. Very different from the strip. I'd never stayed downtown so I thought I'd try it. I would recommend it for one night just for the experience, but overall the accommodations are not as plush as the strip and the people are not as plush either. Let's just say downtown attracts a different crowd.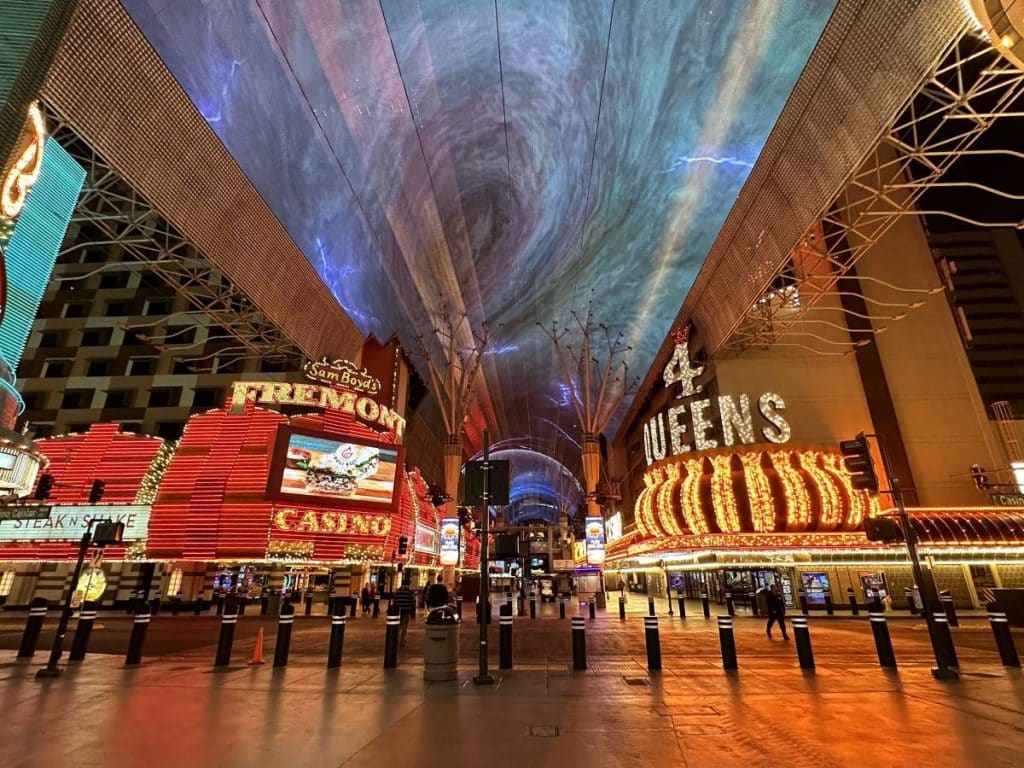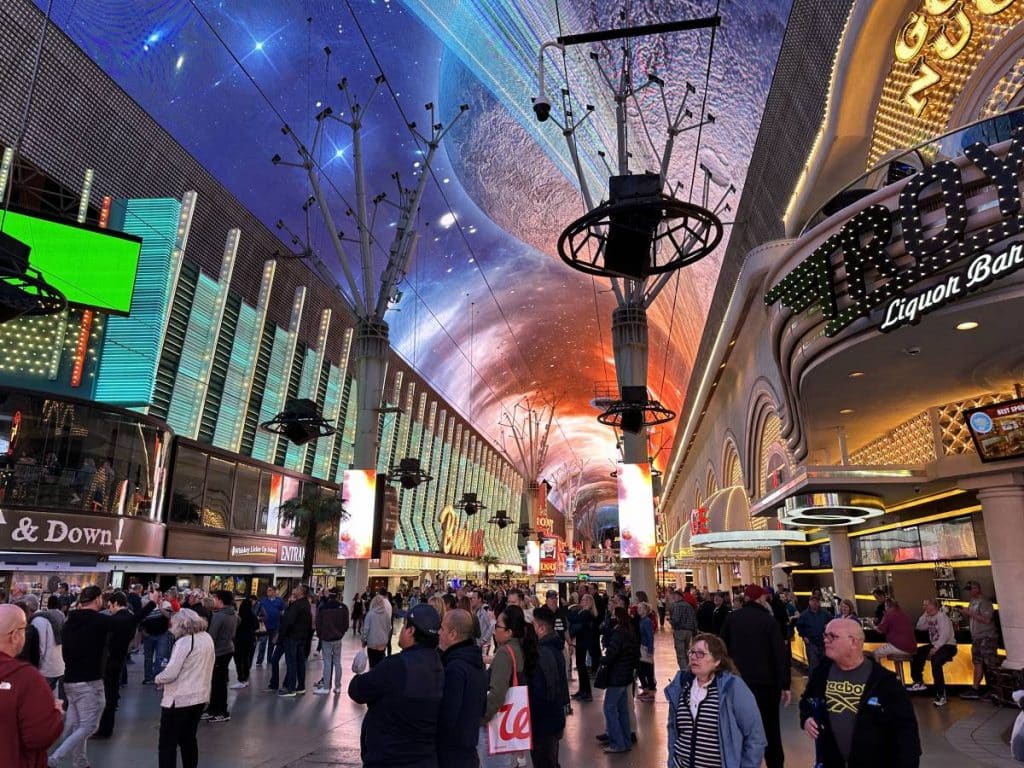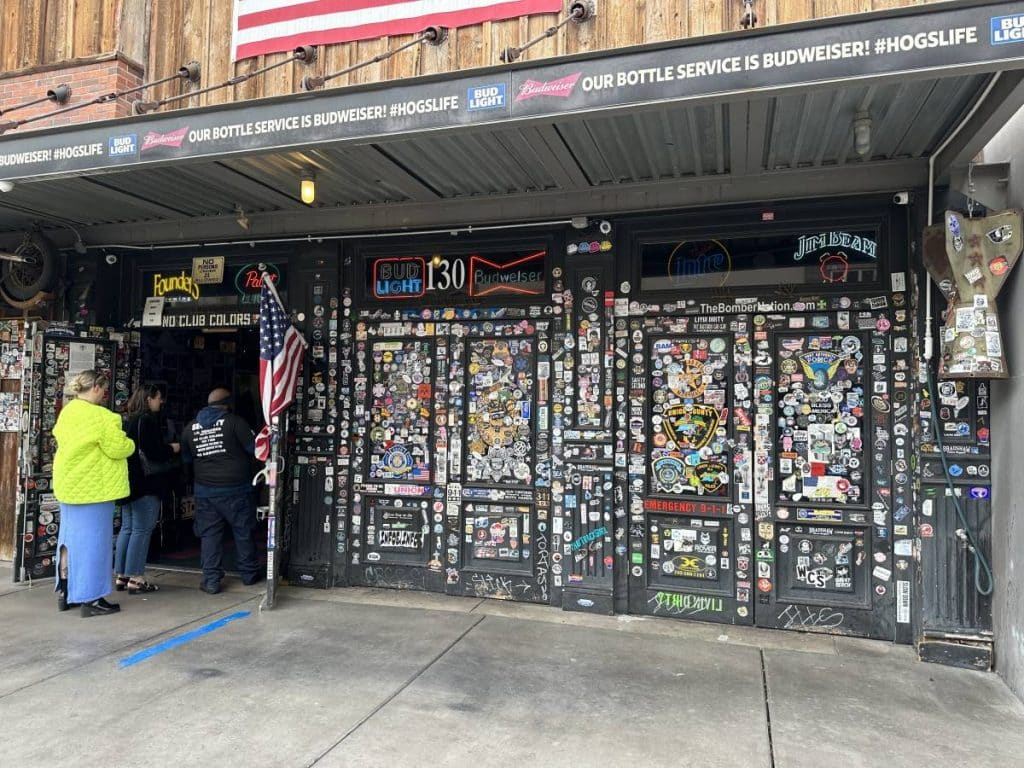 Scottsdale
I flew to Phoenix and my uncle Doug and his second wife Sally picked me up from the airport. Scottsdale is a rather nice suburb of Phoenix and I had a week at the JW Marriott Camelback Inn. Normally this place would cost $500 plus dollars a night, but Doug being a Marriott got us a good deal. We couldn't say no.
On the evening I arrived there was an event taking place. Fathers were introducing their daughters in some kind of debutante ceremony. I watched a little from my balcony.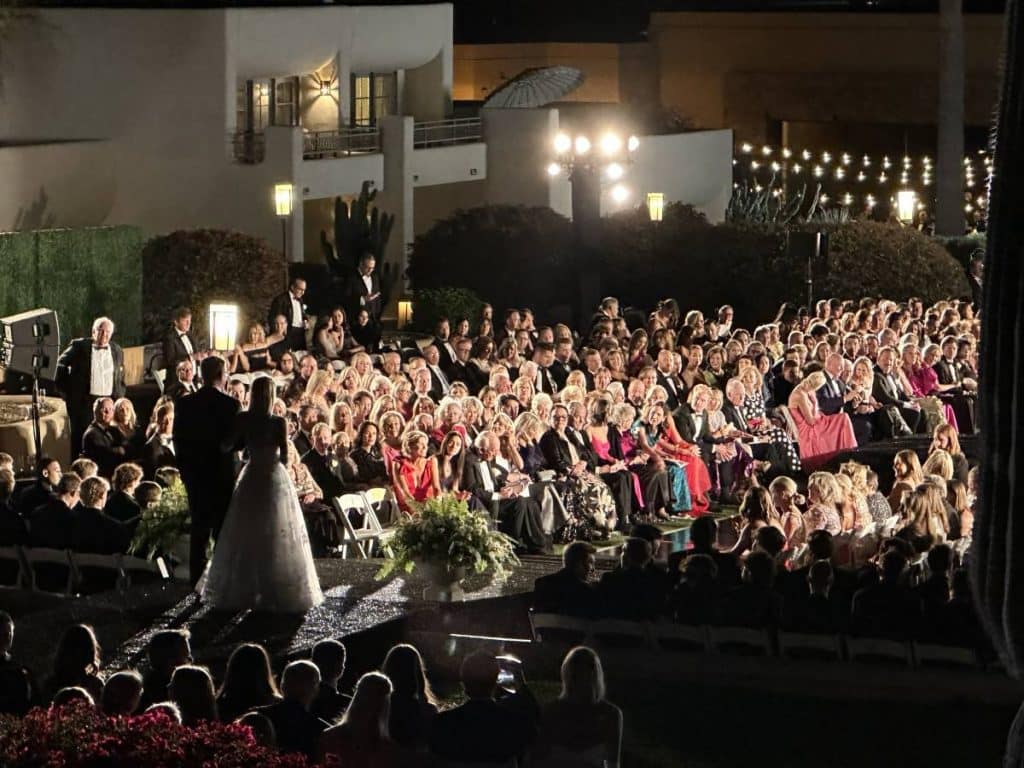 The resort was excellent and it's one of the properties still owned by Marriott (the majority are franchises). Doug's uncle, JW Marriott, bought the Camelback Inn in 1967. With mountains in both directions and beautifully landscaped gardens, it was a feast for the eyes. The accommodations are set out in pueblo style units containing around 6 rooms. No building was more than two storeys.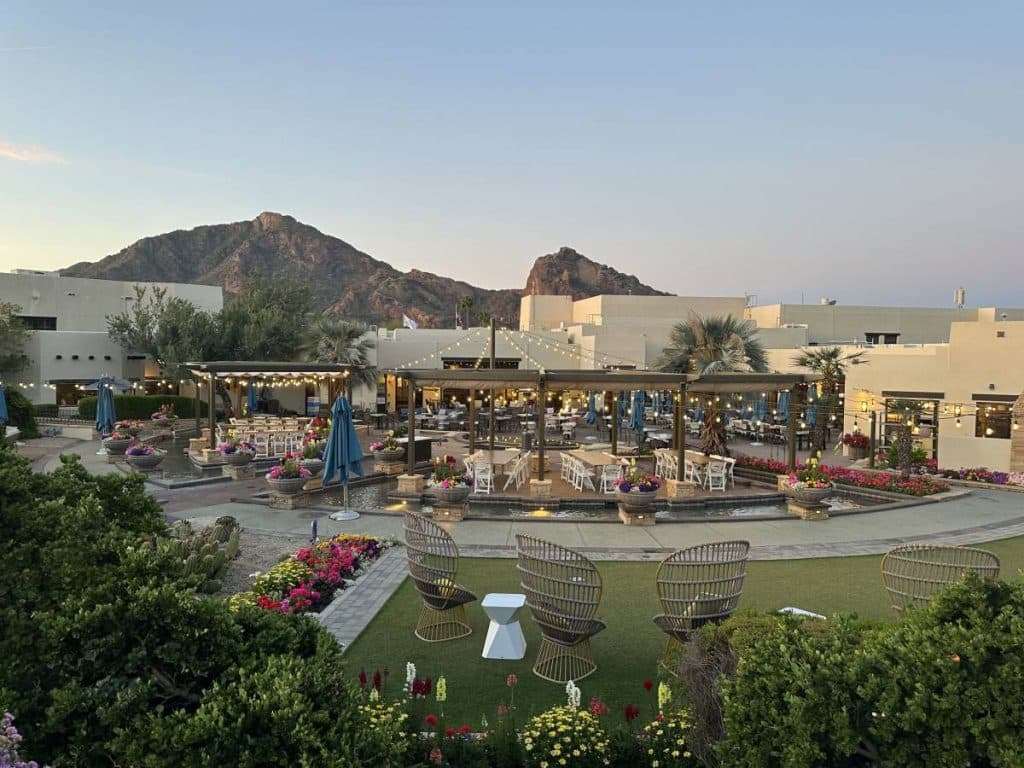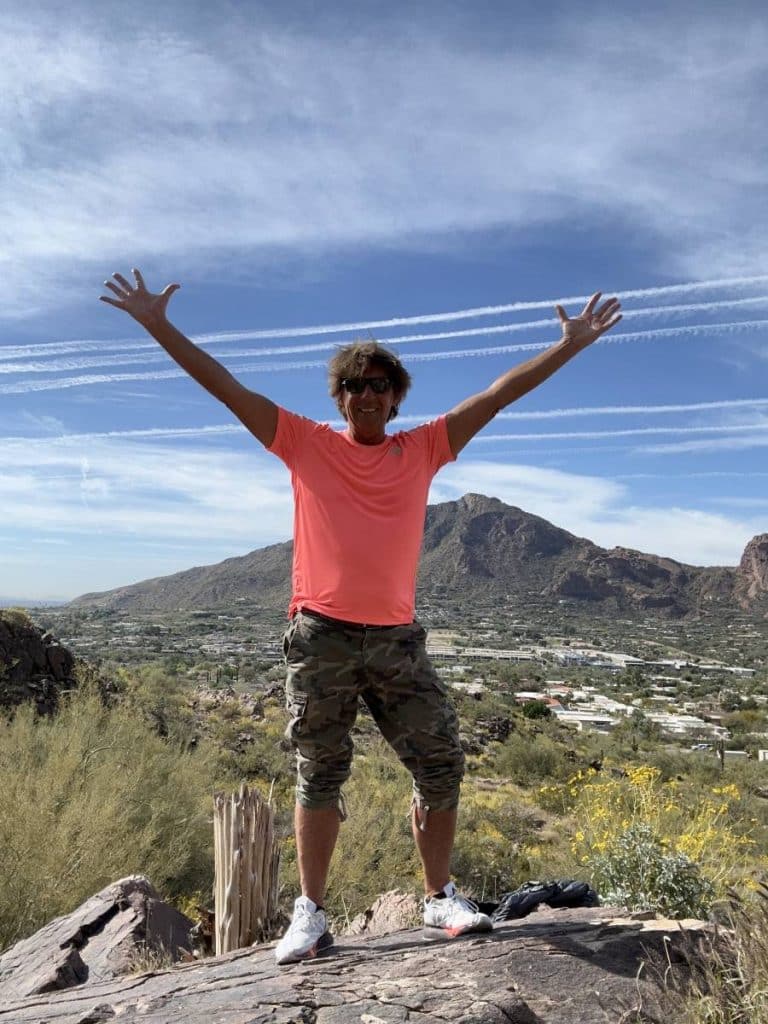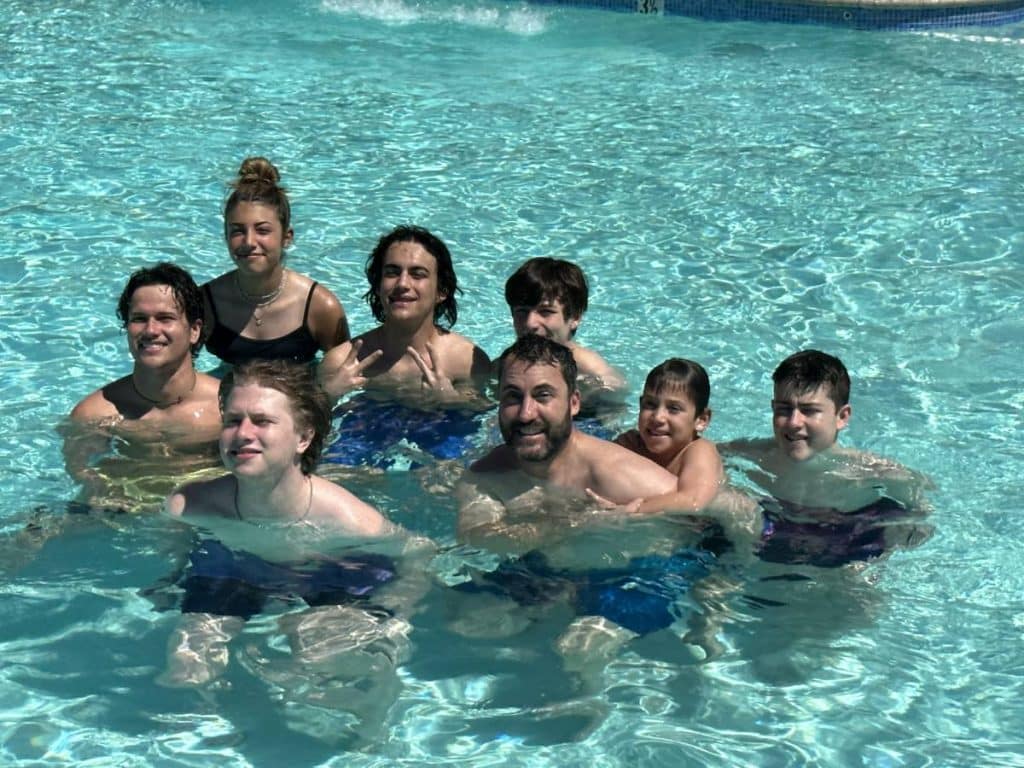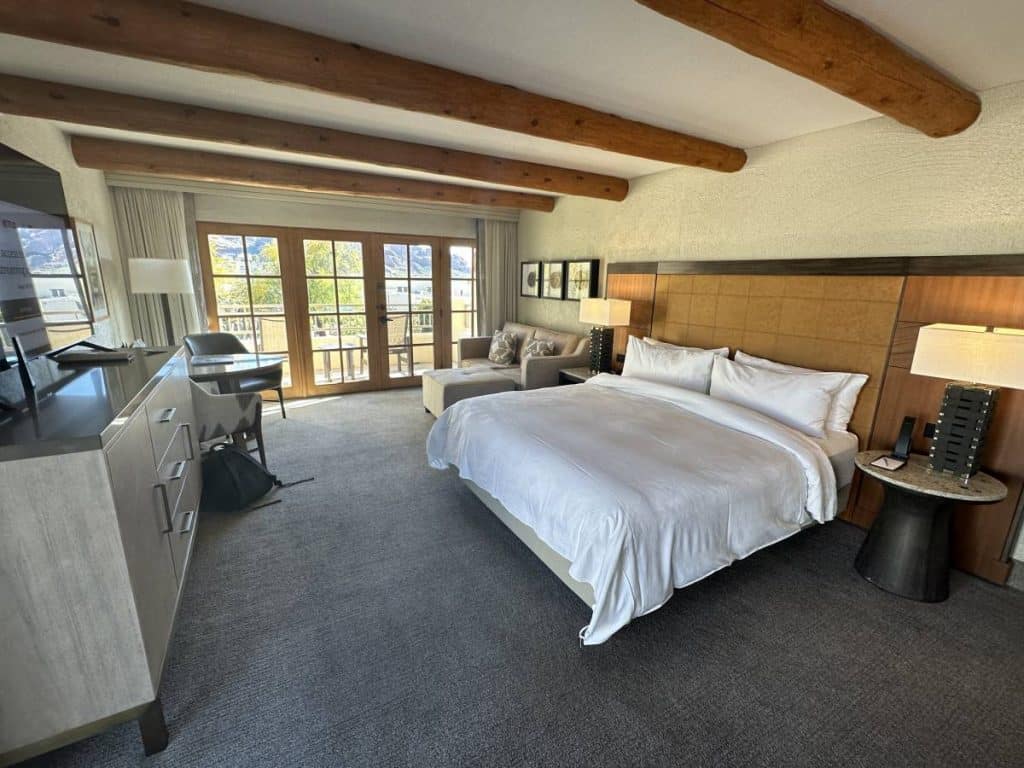 On Sunday the others arrived. Colin and Jo with the twins, Mum and Bob, cousin Doug Jr with his wife Sandy and three boys – Gabe, Roman and Lima. Cousin Sarah with daughter Macey and cousin Amanda with husband John and three of their four boys, Tyler, Chris and Joseph. In total, 8 boys between 7 and 22.
It was a very relaxed week with no formal requirements (that suited me). I met Doug's cousins, Bill (91), and Dick(85), who were there with their wives. Bill and Dick ran the Marriott Corporation until fairly recently. They were the two sons of JW.
This is an annual trip for the cousins and we were invited to partake in the Marriott Olympics organised by Doug. Some fun events – tennis, golf, swimming underwater, basketball and pickle ball. I was fortunate enough to win the pickle ball. I think Macey let me win as she had defeated me at tennis. I shall get my revenge next time!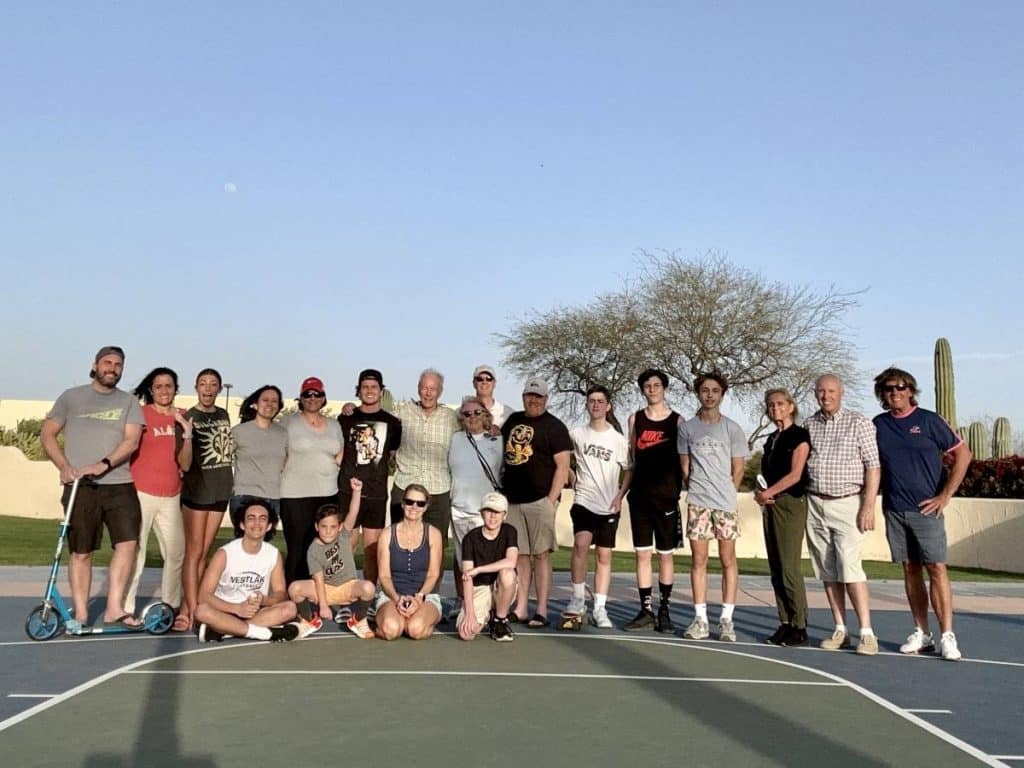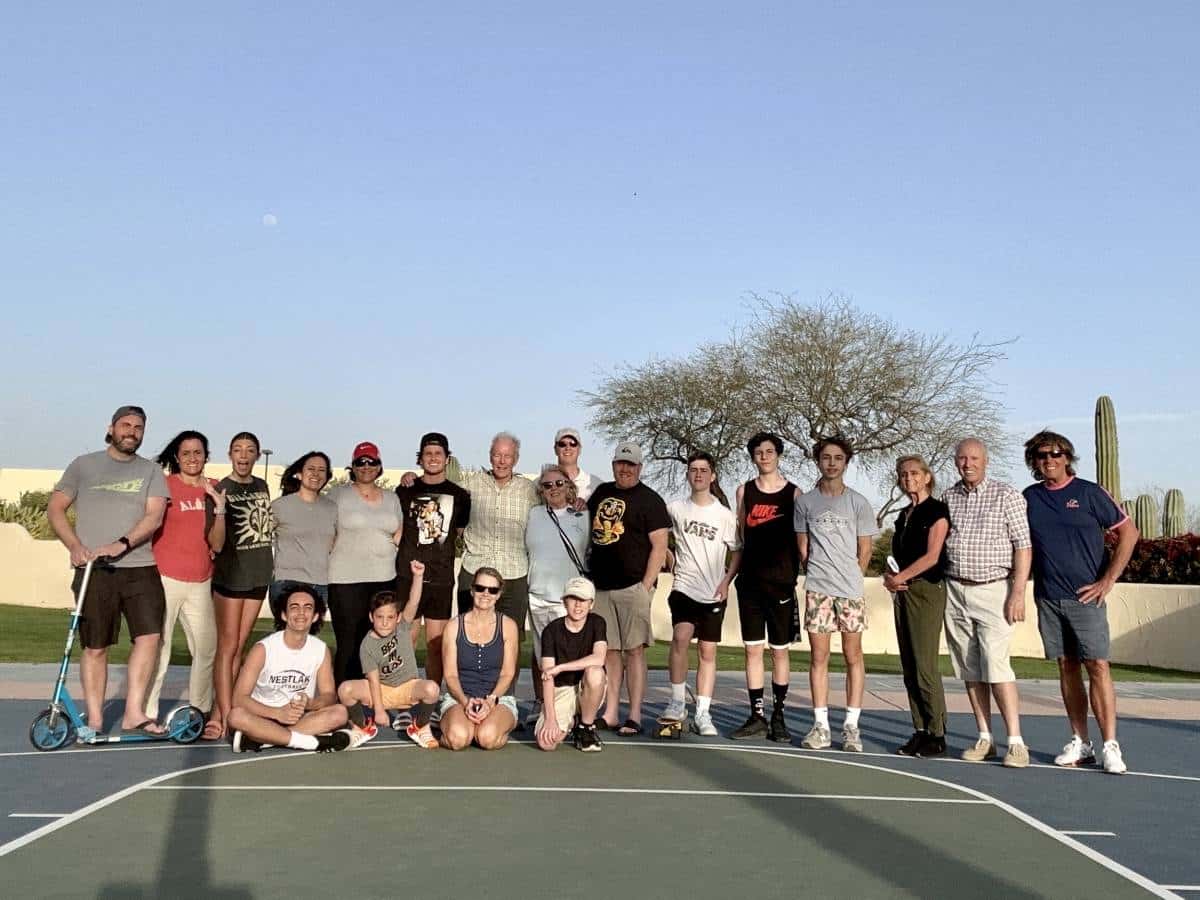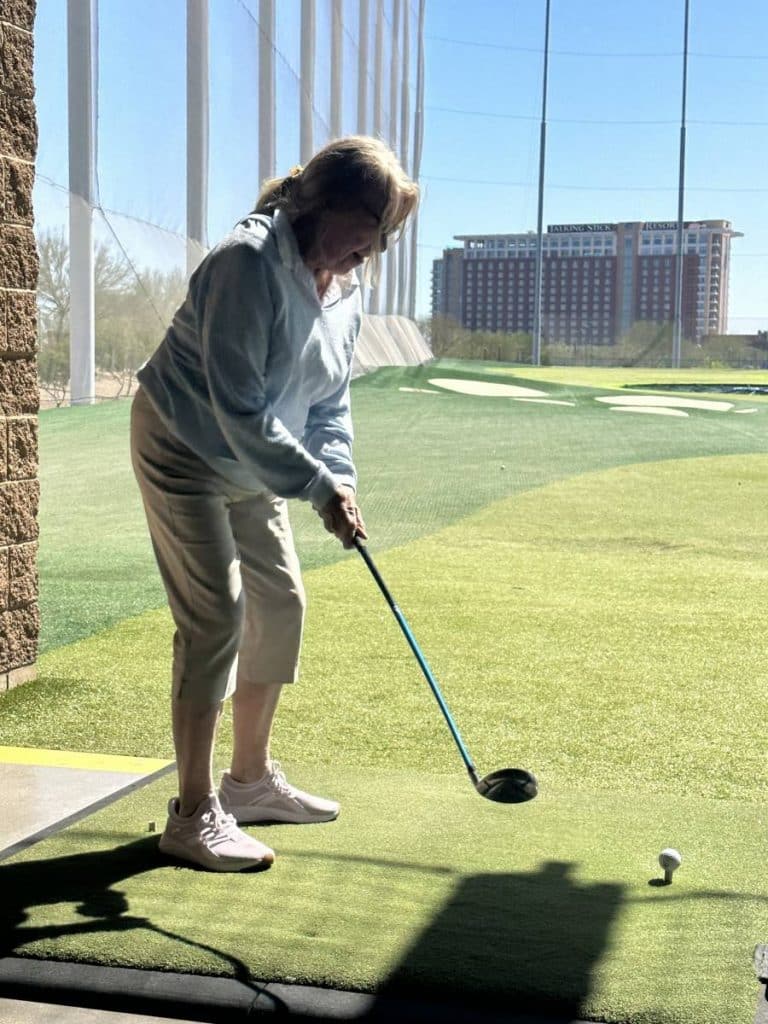 It was wonderful to spend time with family. Whenever we meet up, we just carry on from where we left off last time. Some great memories. Thank you Doug.