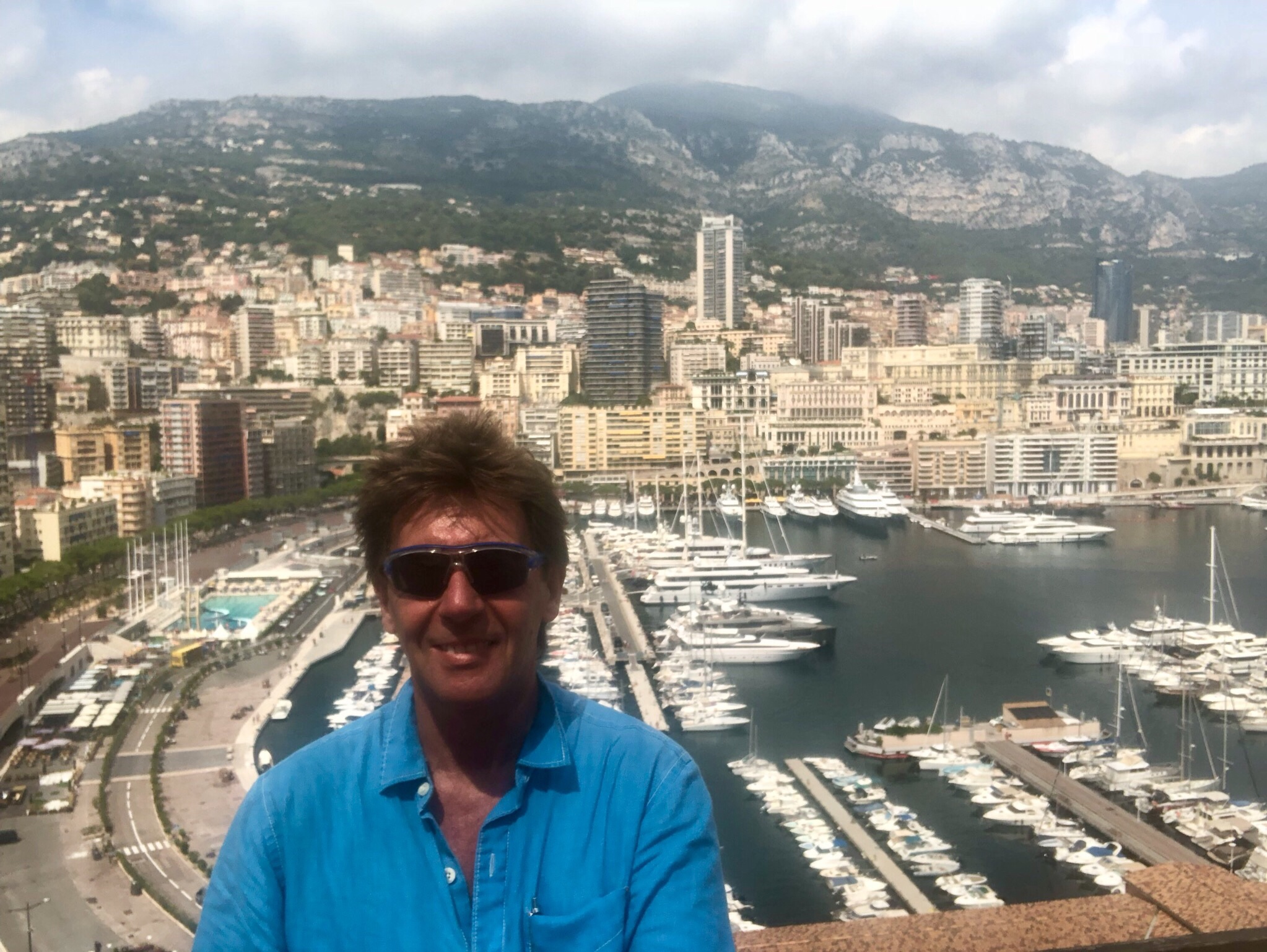 It think country number 76 deserves a blog of its own because it was quite fabulous. The second smallest country in the world to the Vatican, with a bulging population of 38,000 (Goodson Park could hold them all) comprising about 20% Monegasque and the rest foreigners (who like paying zero income tax) except the French and the Americans who do have to pay income tax. In order to get this tax exile benefit one needs to live there for six months of the year but the downside is that citizens/residents are not allowed to gamble in the famous Monte Carlo casino. Even Prince Albert can't gamble. The upside is that it's very pretty, the weather is good and it's very safe however I'd still struggle to spend six months of the year there. But then again, how do they know? There are no checkpoints in and out and everyone seems to have a boat so feasibly you could slip in and out without being noticed.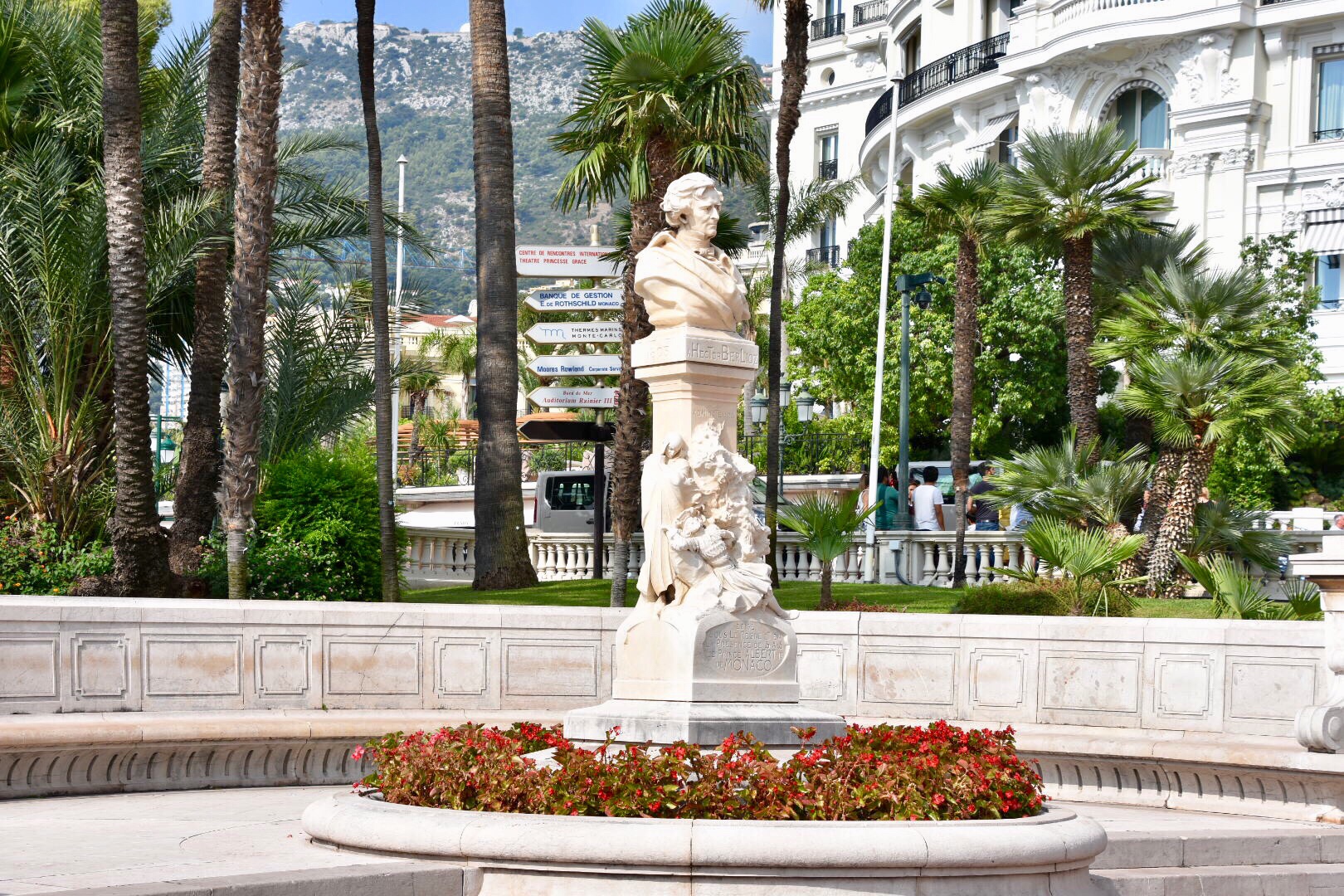 Up until 2002 if there was no heir to the Grimaldi throne, Monaco would have come under French control which as you can imagine got Prince Albert shagging like you wouldn't believe. He'd already fathered a child – in 1992 he had the first of his two illegitimate children – Jasmin Grace Grimaldi. His second indiscretion was when Alexandre Grimaldi-Coste was born in 2003 to a mother from Togo (you couldn't make this stuff up). Anyway he seemed to learn from his previous mistakes, bought a jumbo size box of condoms and didn't father any more offspring until 2014 after marrying Charlene, a former South African Olympic swimmer in 2011 who gave him twins – a boy and a girl but the boy gets the title. Charlene was born in Bulawayo, Zimbabwe. The Grimaldi's have been on the throne in Monaco since 1297 when it gained independence from Genoa.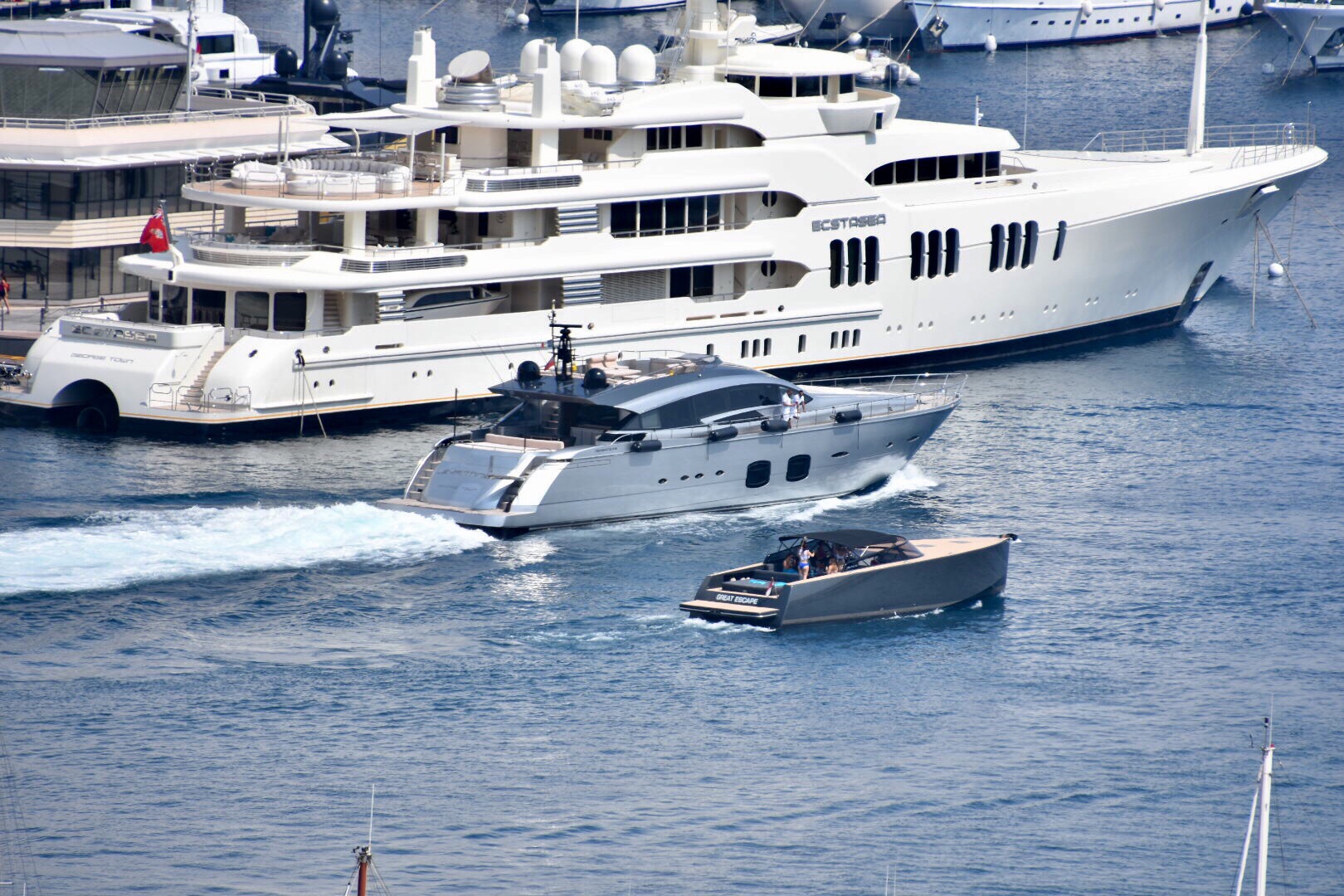 I was on a walking tour of the Grand Prix route which I could have done on my own but Frederic was pleasant enough despite his rather homosexual giggle. The route took us past the casino which we were able to visit but the tables didn't open until 2pm and I only had 50 euros with me which seemed a pathetic amount to sit down with in one of the most famous casinos in the world. It will have to wait until next time. One doesn't want to feel like a cheapskate in Monte Carlo.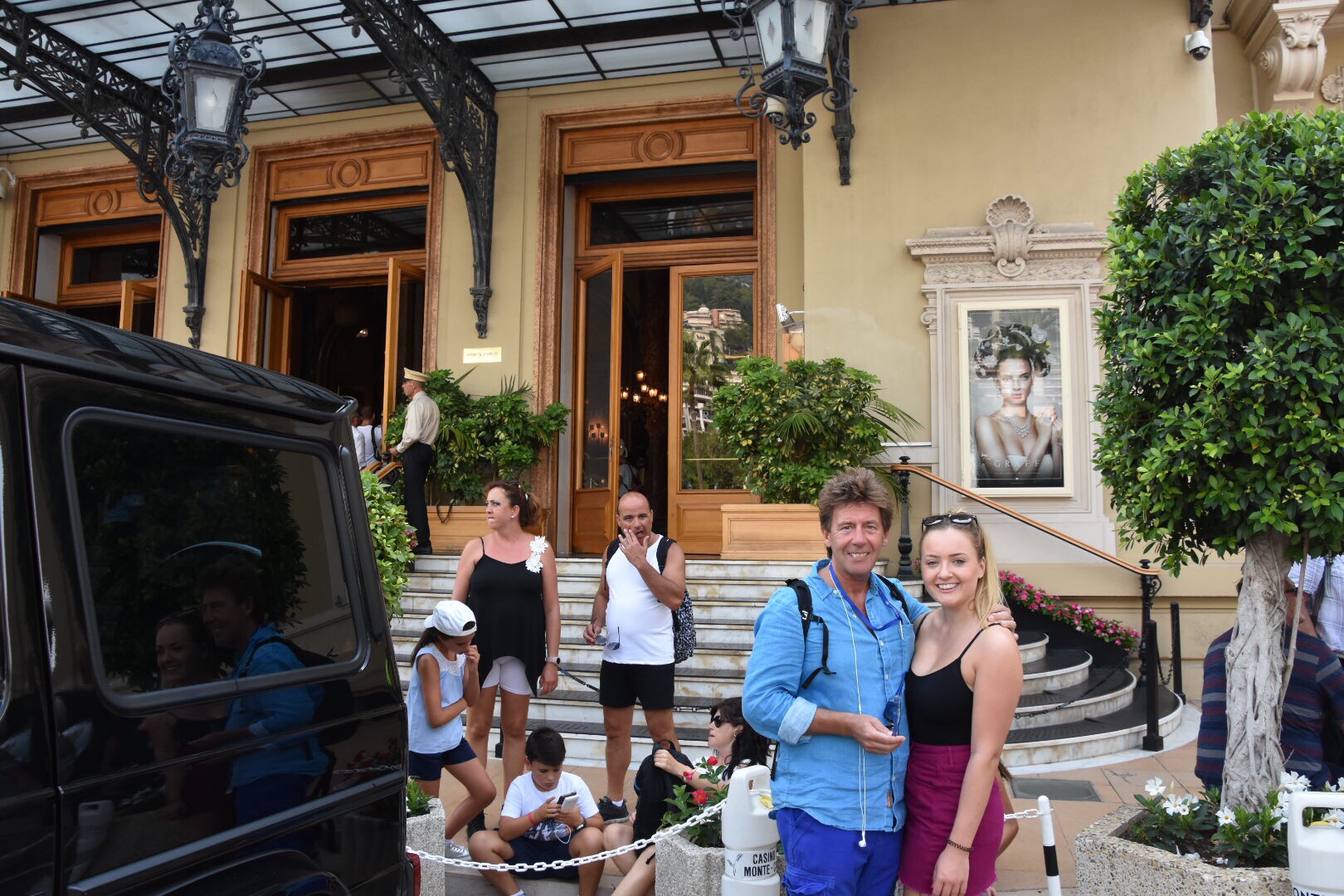 The daily irritant was the morning tendering process which thankfully won't happen often on this cruise. There was even a "step test" in the meeting area and anyone who failed to step/jump 18 inches couldn't go on the tenders. I "hopped it…backwards" in disgust that I'd been asked. I mean really! Don't they know I have the family "standing long jump" record? Another test they might consider in future is the "peripheral vision" test so that passengers could avoid walking into people because they're walking in one direction but looking in another direction.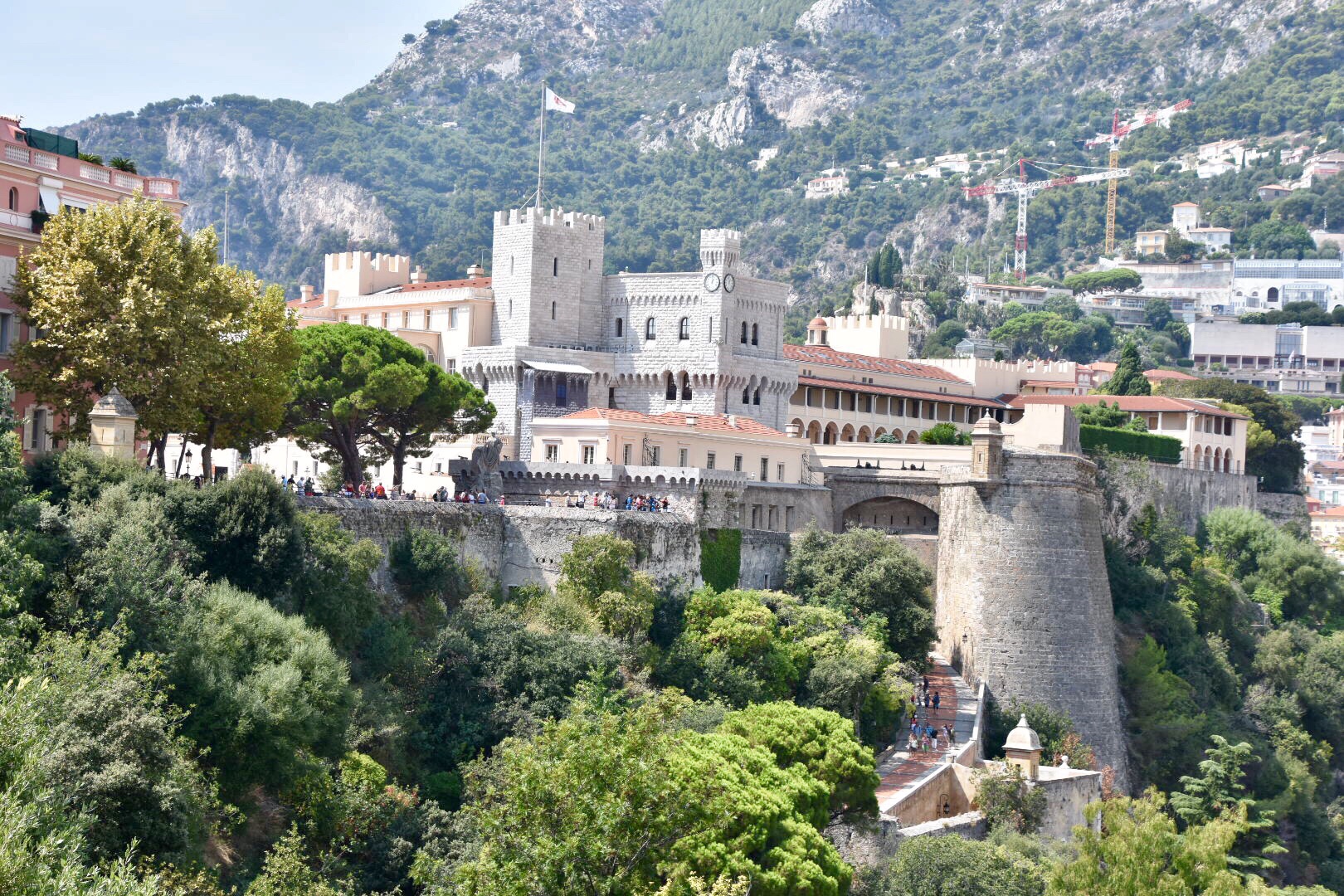 Anyway, after seeing the motor museum which achieved bonus points for the air conditioning, I split off from Fred and the group to visit La Rocher (the rock) where Albert lives with his wife and their two "legitimate" children but there are also shops, restaurants and museums which made the area rather splendid. There was also the cathedral where Grace Kelly married Prince Rainier in 1956. I lit my usual candle for Saint Katy and paid the suggested €2 fee – the most I've ever paid for a candle lighting experience but then again this was Monaco where a one bed apartment can cost €4m.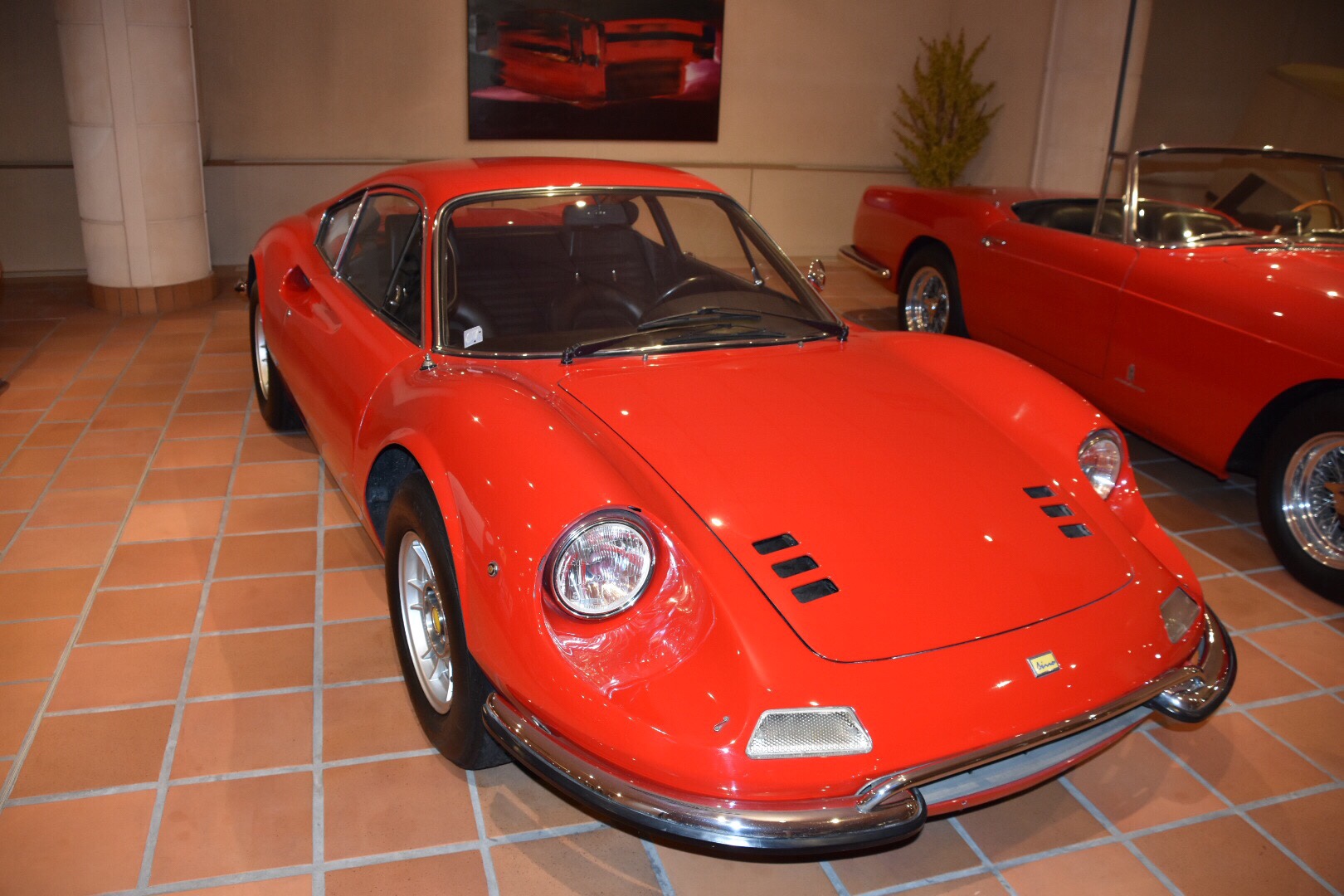 Famous residents of Monaco include David Coulthard, Jensen Button, Bono, Eddie Irvine, Lewisham 'ilton (nice hotel), Bjorn Borg and Caroline Wozmiacki. Others that have homes there are Ringo Starr, Shirley Bassey and Leonardo diCaprio.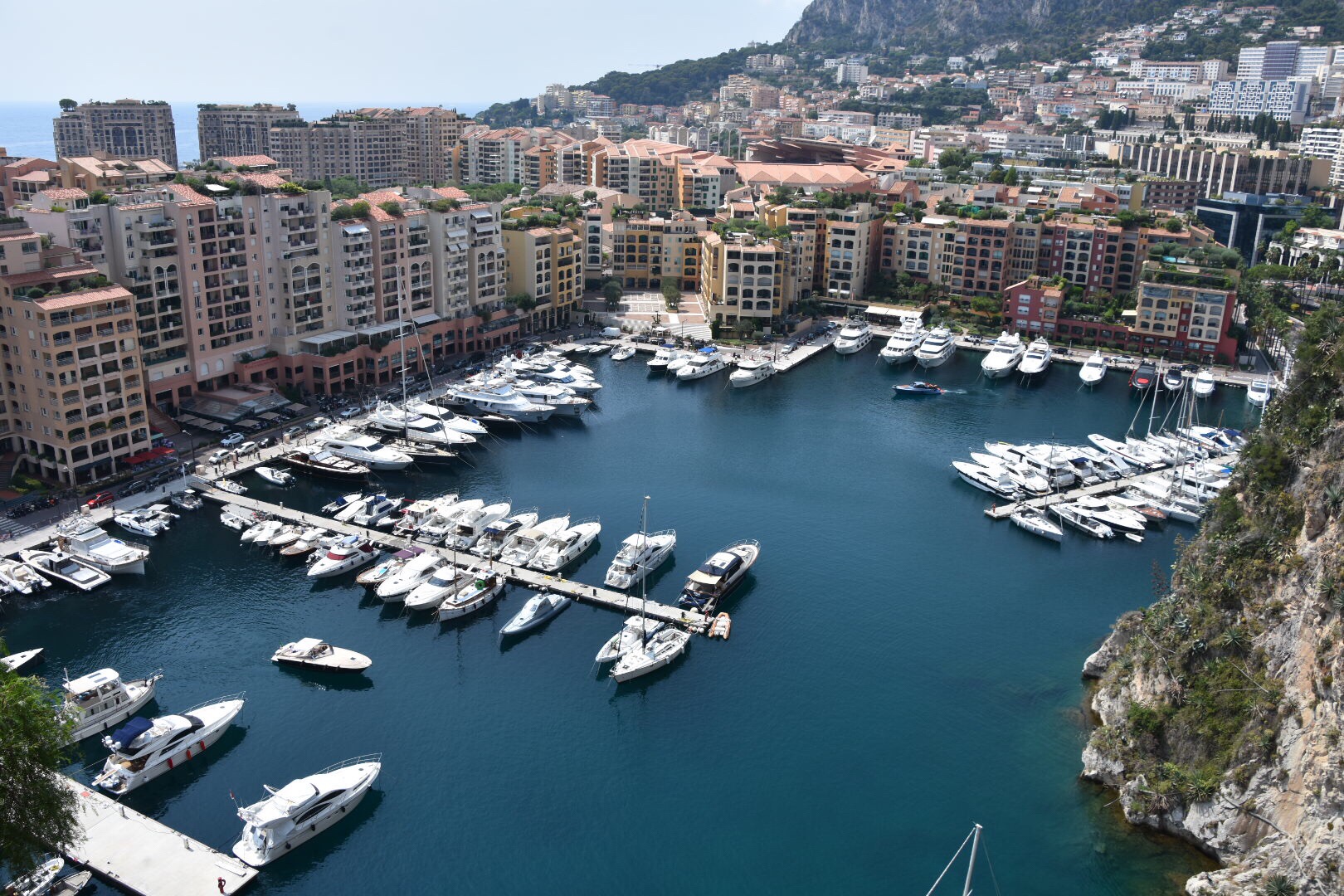 Monaco's low crime rate is partly due to having the highest number of police per capita in the world. It also has the highest life expectancy at 89.5 years. In Chad it's only 50. In Monaco, I'd be looking forward to another 36 years of travel. In Chad, I'd be dead!
On the way back the ship I stopped for a well earned beer in Stars & Bars which is apparently famous and ended up paying €8 for a pint of Heineken. The pringles and soft drink were expensive too and don't get me started on the magnet and shot glass. Luckily I didn't see a tea towel. A super day despite the best efforts of P&O and various Monegasque vendors.
Next stop, the construction skills of the Italians at Pisa.