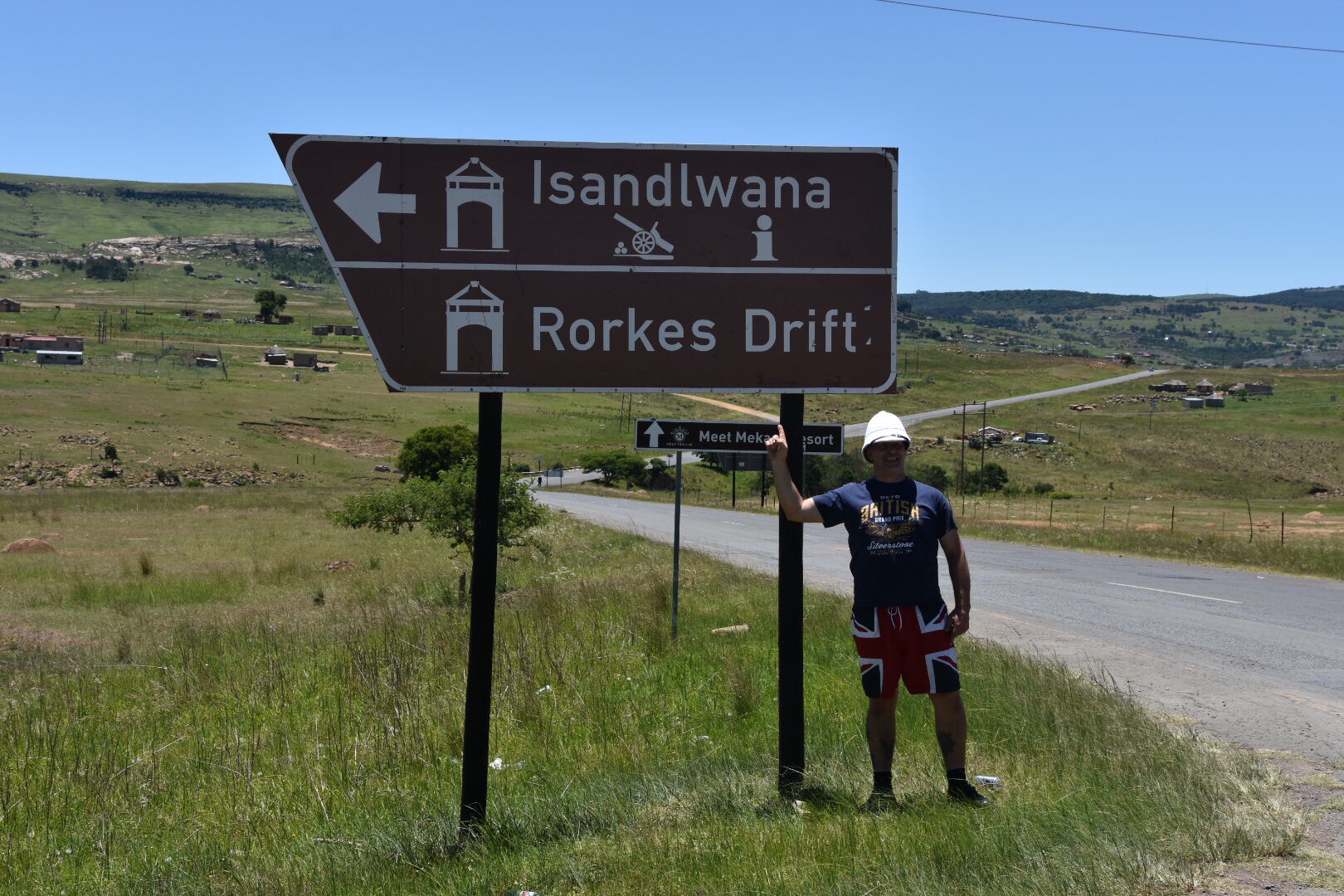 From our base at the Zululand Lodge we had a day out consisting of a boat trip and some time at the beach. Boat trips can be rather tedious after the initial excitement passes. A bit like jet-spraying. We were on the St Lucia estuary where we had two hours floating on some of the dirtiest water I'd ever boated in. Like a muddy puddle. It was the only stretch of water in the world where crocodiles, hippos and bull sharks can be found living in harmony. I'm making this sound way more exciting than it was. The estuary had 1200 crocodiles and 800 hippos and some bull sharks were now trapped because the estuary is no longer connected to the sea due to lack of rain. Global warming has seen rainfall levels halve. We saw one croc who dived under as soon as we approached and dozens of submerged hippos. No sharks. It was an underwhelming experience.
Some hippo facts for your delight. They do not have sweat glands hence spending a lot of time in water. They actually cannot swim so prefer shallow water and can hold their breath for up to seven minutes. In a pod of hippos there is one dominant male who from time to time gets challenged by a younger male for the right to have sex with all the female hippos. If the young buck loses he is ejected from the group but grows stronger and eventually defeats a dominant male from a pod (could be any pod) for shagging rights. I mean I've seen some of these female hippos and personally I think their attractiveness is over-rated. Certainly not worth fighting for. Hippos can snap the backbone of a croc with their strong jaws so crocs leave them alone mostly. Crocodile fact now. In their lifetime they get through 2800 teeth which is around 44 sets of 64 teeth. Once done they go the same way as the elephants.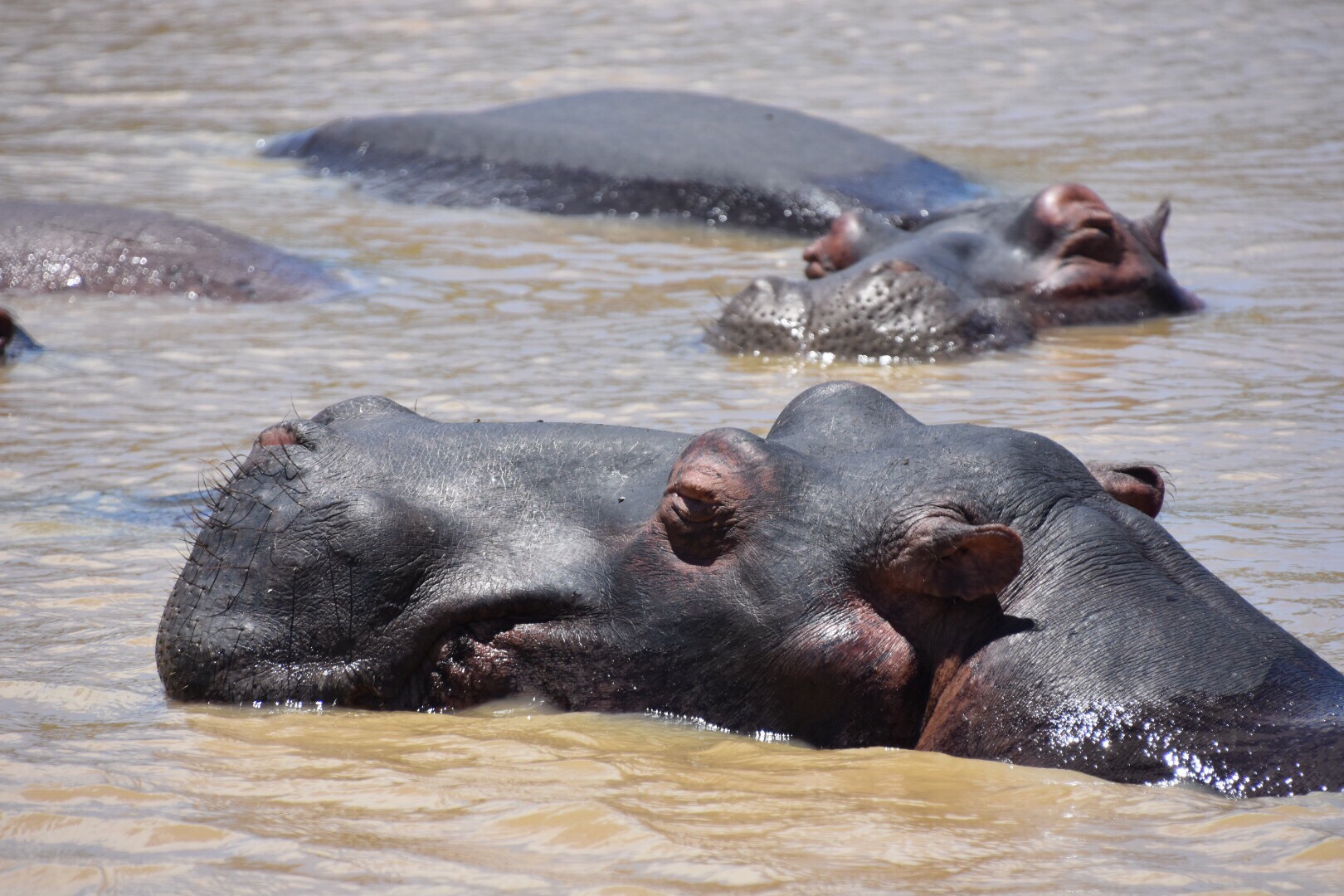 By 2pm on Saturday afternoon we reached the World Heritage Site of Cape Vidal and I was blown away. A long wide beach stretching for miles in either direction backed by steeply sloping dunes and lush vegetation with beautiful blue skies and 85 degree heat. The waves were crashing on the sand making the scene even more dramatic. It wasn't a beach for swimming although some people thought otherwise. I went left and walked for 45 minutes with only two human sightings (same bloke there and back passed out on the sand). The rugged beauty of the place was just fabulous.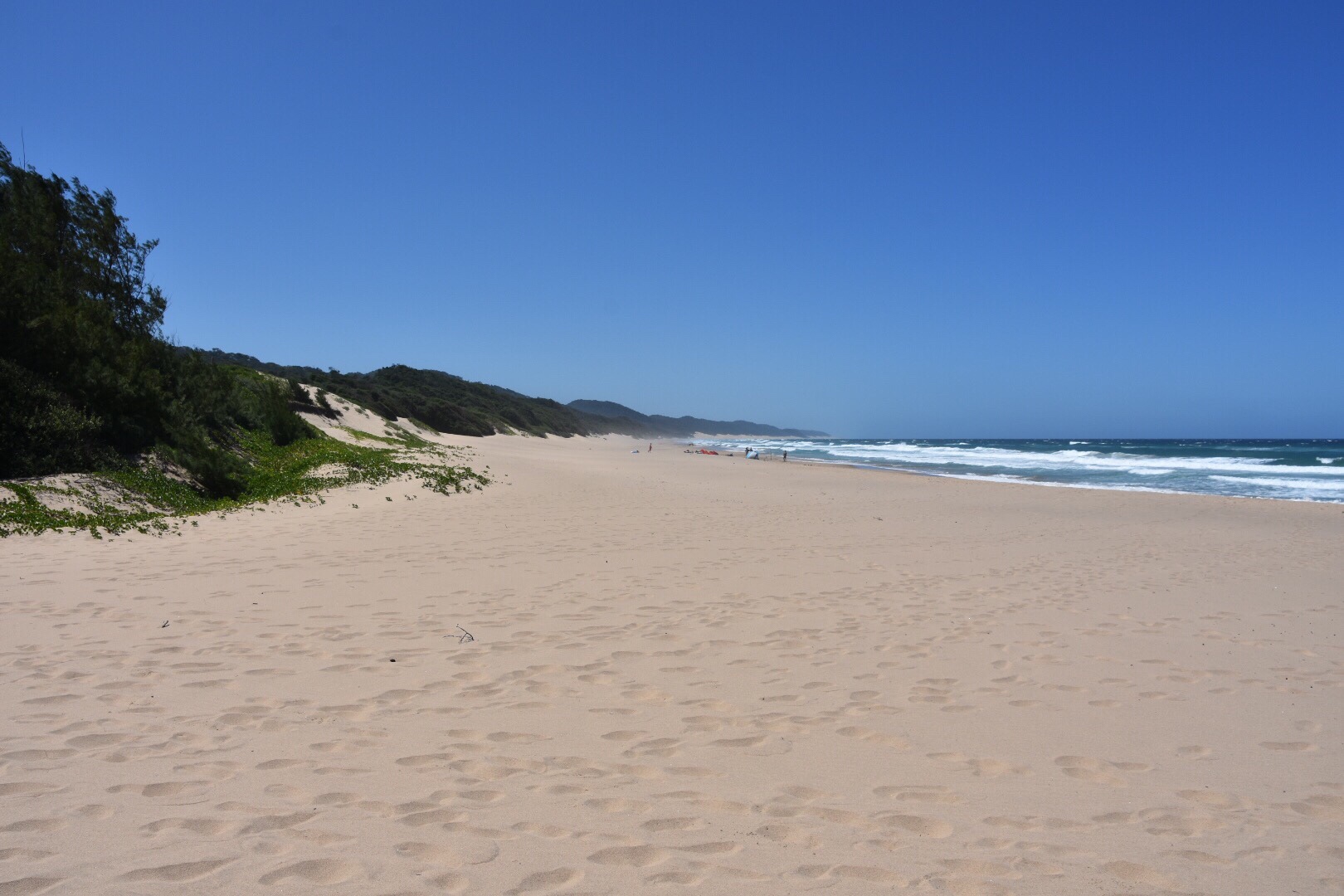 Sunday was Rorke's Drift and the battlefield sites of the war against the Zulu nation in January 1879. The scenery en-route was breathtaking but the actual place didn't live up to expectations. Our guide, Thulani had dressed in Zulu warrior clothing consisting of an animal skin headband, an impala skin skirt, Calvin Klein boxers and converse trainers. He was excellent but he went on too long so I ducked out of the two hour walking tour when my interest levels could no longer be sustained. I'd already been round the museum and taken in many a fact. 11 Victoria Cross medals were awarded for this single battle.
The group's knowledge of Rorke's Drift and the Zulu war was limited to the 1964 film Zulu starring Jack Hawkins, Stanley Baker and of course Michael Caine. "Don't throw those bloody spears at me". It was named after James Rorke who was a border guard and a friend to the Zulu nation. He died 4 years before the battle at the age of just 48. Rorke's Drift was the name of the crossing on the Buffalo river which Rorke himself had excavated to allow wagons to cross. The highlight of the day though was getting stuck in the mud as we were leaving and having to be towed out by a tractor.
We reached the hotel, the Battlefields Country Lodge, in Dundee at sunset and our circular silos had TV's and the resort had WiFi. We struggled to contain our excitement. It's been a good few days with Cape Vidal being my favourite. John was happy that we did Rorke's Drift. He was in the army many years ago and it was the single reason he booked the trip. He had no idea what else was on the itinerary. It's all been a big surprise to him. John is sharing with Jim (72) from near Seattle. He travels alone since his wife became disabled. I say disabled but she's actually overweight. 5 ft 4 and weighs 330lb. Jim is into GeoCaching which makes as much sense to me as Bitcoins so he's always wandering off somewhere with his GPS. Please, if I ever show any inclination toward GeoCaching, take my passport away.
Next stop, somewhere else.