After five nights in Sydney I jumped on a commuter train for a 40 minute ride heading northwest and arrived at Hornsby which is the nearest train station to Dimitra. She picked me up and we drove off to collect Julie (Norway cruise 2016) and her new boyfriend Bruce. First Australian I'd met called Bruce. Julie sadly got cancer of the eye in 2017 and lost it but the replacement is fabulous. She can't see out of it but it actually moves! Back in 2016 on the Norway cruise she'd just fallen in love with an American called Dick. Several boyfriends later, she's now with the softly spoken Bruce who walked all 800 km of the Camino in 35 days. I'm sure Bruce has many talents but his greatest could well be making an interesting adventure sound rather dull. I'm not sure how long the livewire Julie and he will last.
The hosts were garrulous Julia who was originally from Bristol and her disfellowshipped Jehovahs Witness Israeli husband Ari. Three daughters and an Iranian cousin from LA also turned up and I have to say it was more fun than I'd expected. Having said that, my expectations were low.
At the station earlier in the day I'd spoken with Dianna and we'd somehow managed to hatch a plan to meet in Hawaii just over a week hence. I was particularly happy about that because I missed her terribly.
Then followed three nights at Dimitra's house which is in a rural setting in five acres of snake infested woodland. It was very peaceful (aside from reptile anxiety). We went to her local gym a few times and I met her son John (38) and daughter Chloe (23) as well as her lodgers in the annexe. Two guys in their thirties with Aspergers and their Ukrainian carer, Danos, who had a ready laugh and a big smile. Danos came to Australia in the late 1990's as a builder in the run up to the Sydney Olympics. Neighbouring house below.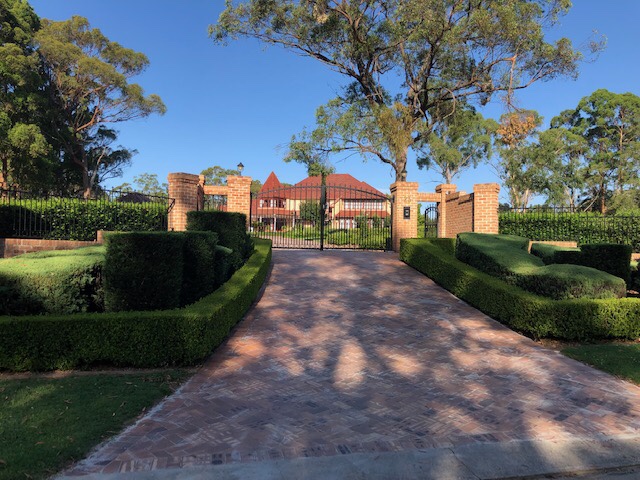 We had a trip to the Settlers Arms which is the third oldest pub in New South Wales dating back to 1836 (which I realise doesn't sound all that impressive), but it was sufficiently fascinating. More amazing was the temperature as we got out of the air conditioned car – 106 degrees Fahrenheit or 41 Celsius for those who prefer Swedish astronomers. I concede that at least one bead of perspiration appeared on my brow.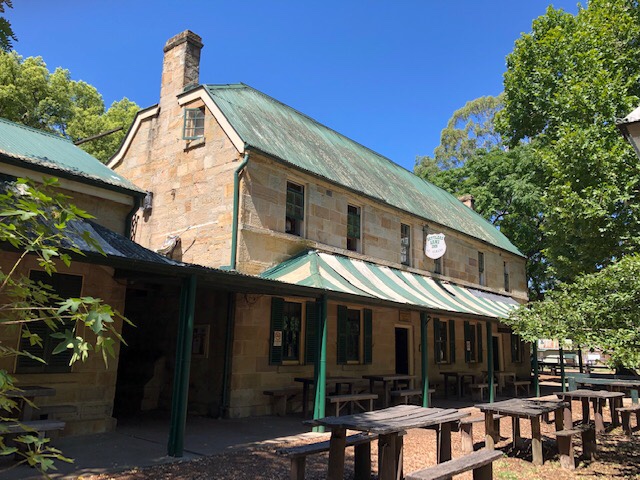 We left on Sunday morning in Dimitra's performance car which is more like a rocket than a passenger vehicle. 0 to 60 in four seconds with a speedo dial that goes up to 320kmh. We headed toward the Gold Coast to catch up with some travel buddies. It's a long old way so we broke the trip up with a night in Port Macquarie which is a delightful little town unless you want to eat out after 6:30 pm in which case it isn't. We did however find a Turkish restaurant which was doing a roaring trade and I can report that my Tabouli and Hummus was the best I'd tasted all week.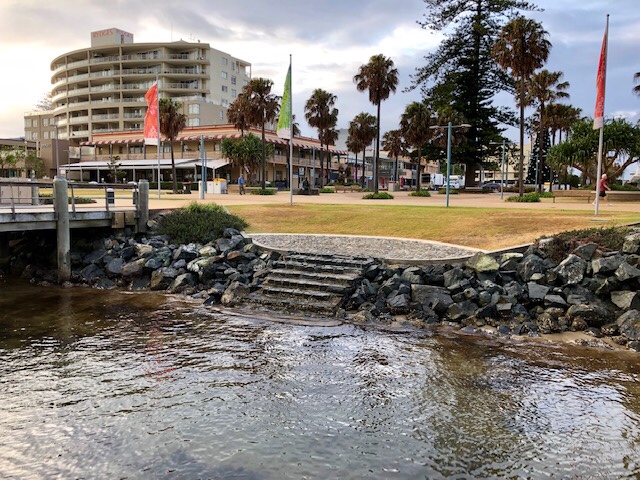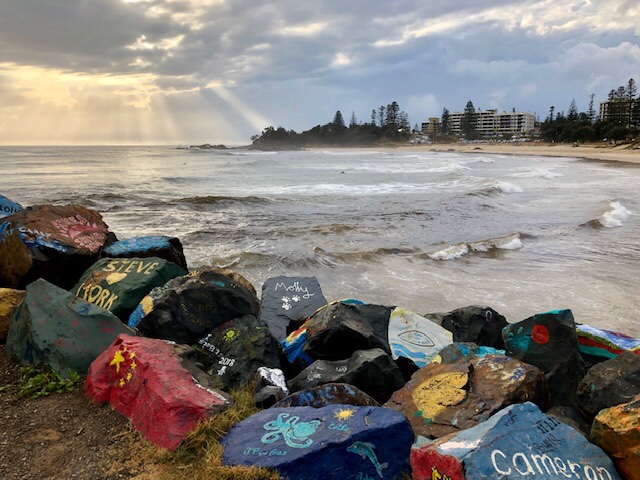 The following morning I went for a "me time" walk for 90 minutes and came across a caravan park containing an array of awnings, caravans, trucks, tents, mobile homes and static caravans. All wedged in like sardines with shared showers & toilets and a small pool that probably contained more urine than water. It looked horrific. I'd rather spend a week in a padded cell. Don't ever let me buy an RV.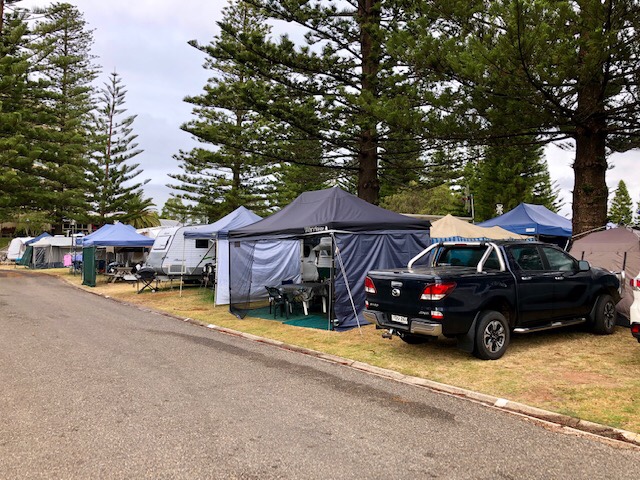 By Monday afternoon we'd arrived in Gold Coast which is Australia's version of Blackpool only more affluent with better weather and nicer hotels, more healthy looking people and a year round season. In fact, other than being a busy holiday resort, it's nothing like Blackpool at all. Forget I mentioned it.