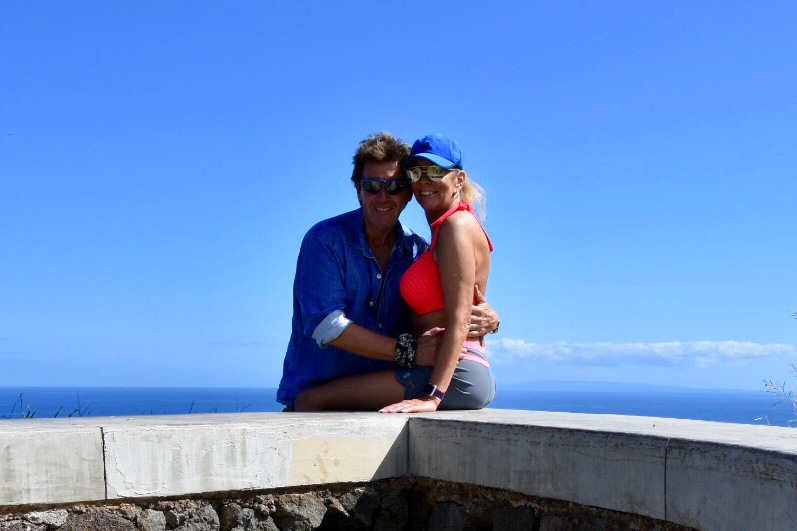 I'd managed to persuade Dianna that meeting in Hawaii would be a splendid idea for Anglo-American relations and as luck would have it, her work schedule allowed for such a plan to become a reality. This was my third visit to Hawaii in six years and it seemed the perfect place to meet being equidistant from us both with a small matter of 10 hours in the air.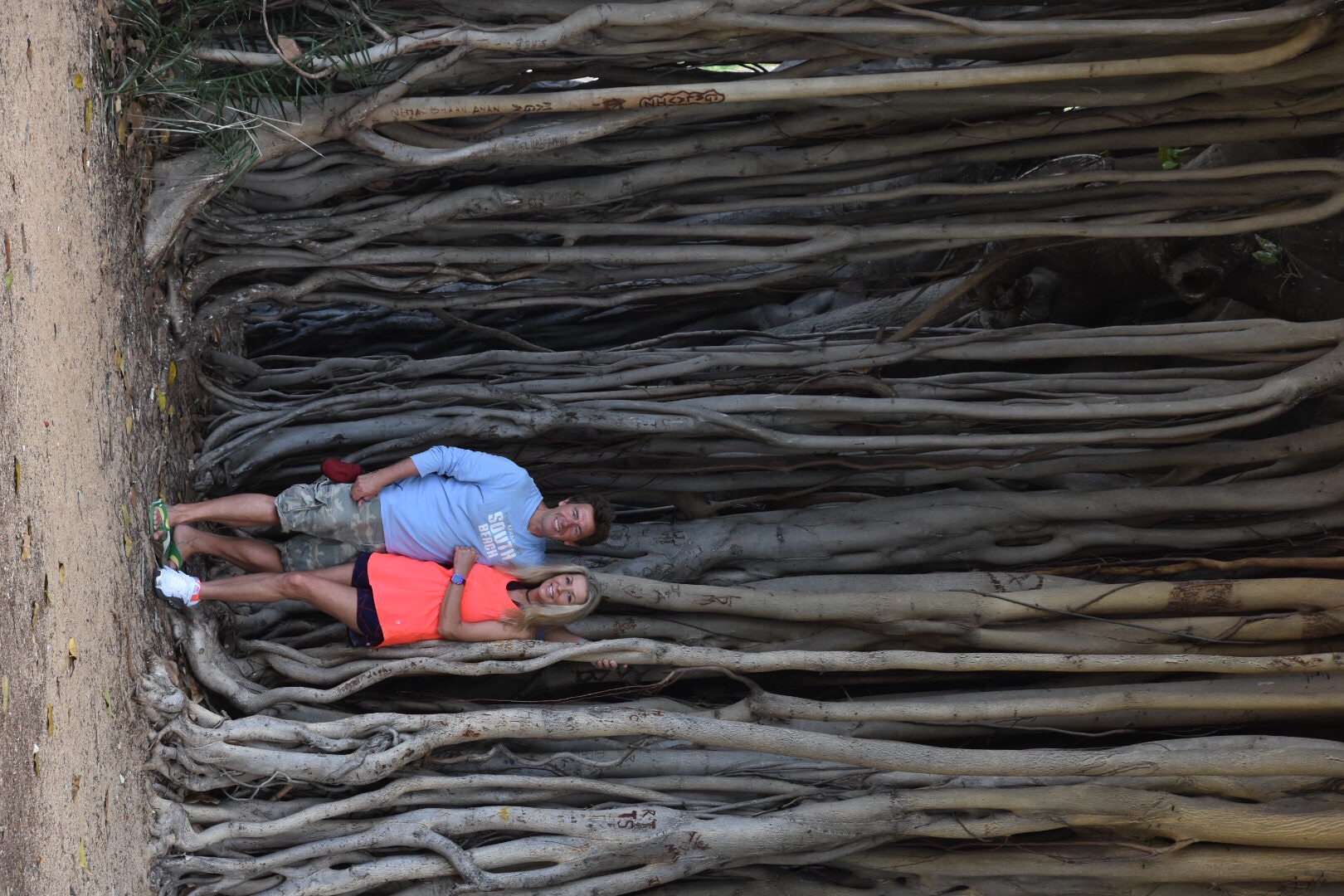 We had two nights at the Marriott followed by four nights at a timeshare apartment at the Hilton and both were superb. It was nothing short of magical to spend six days in her wonderful company getting to know her a little more and talking about anything and everything. I'm not sure I turned the TV on all week.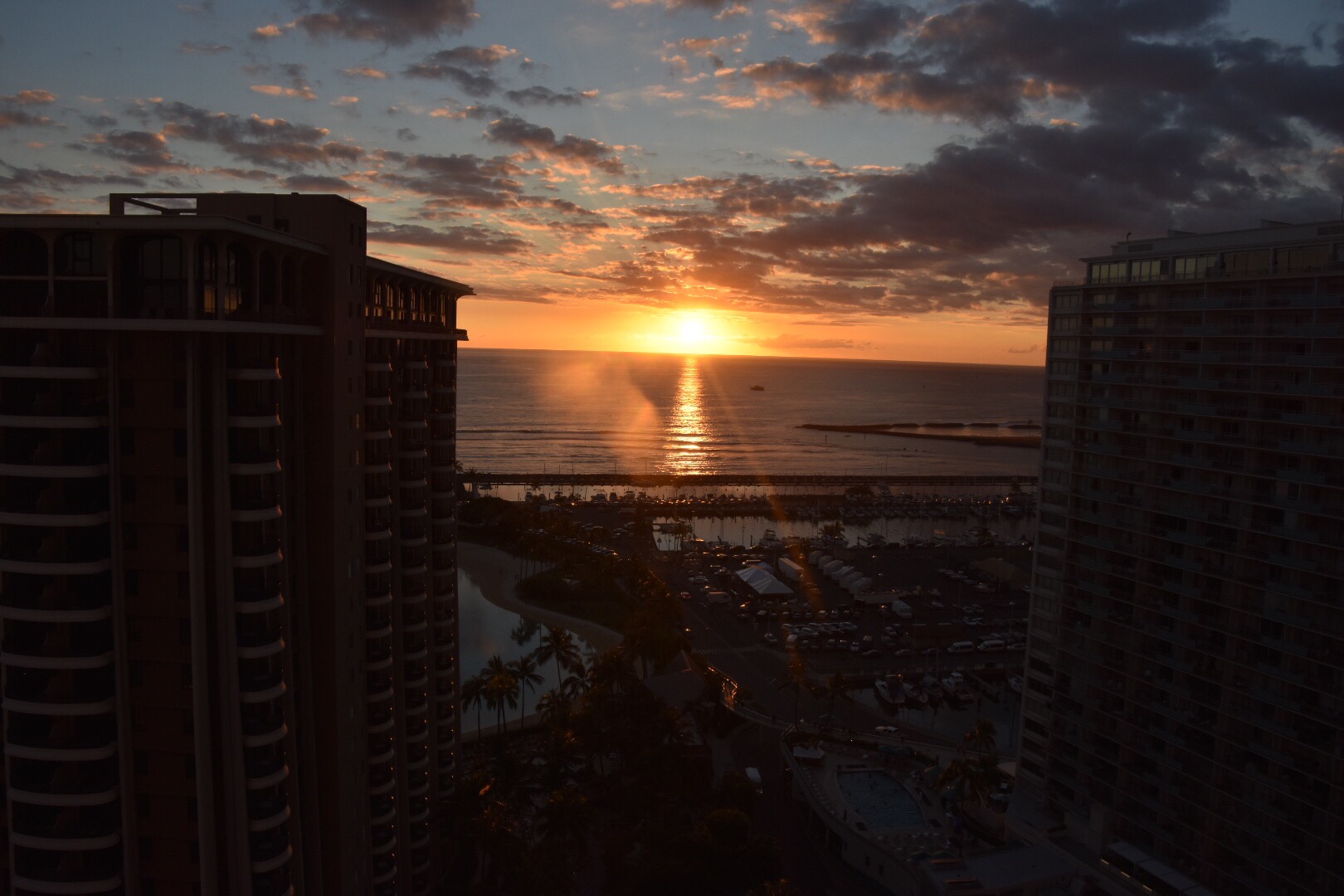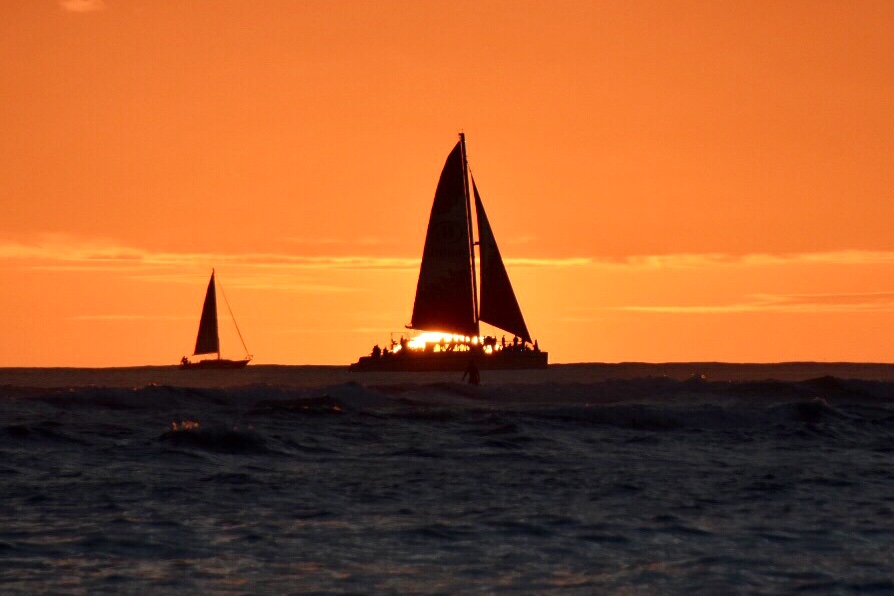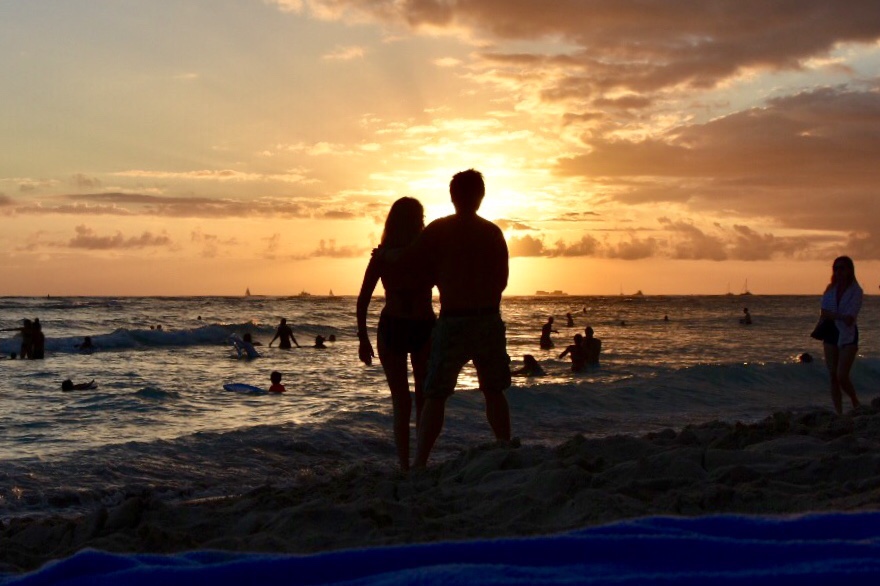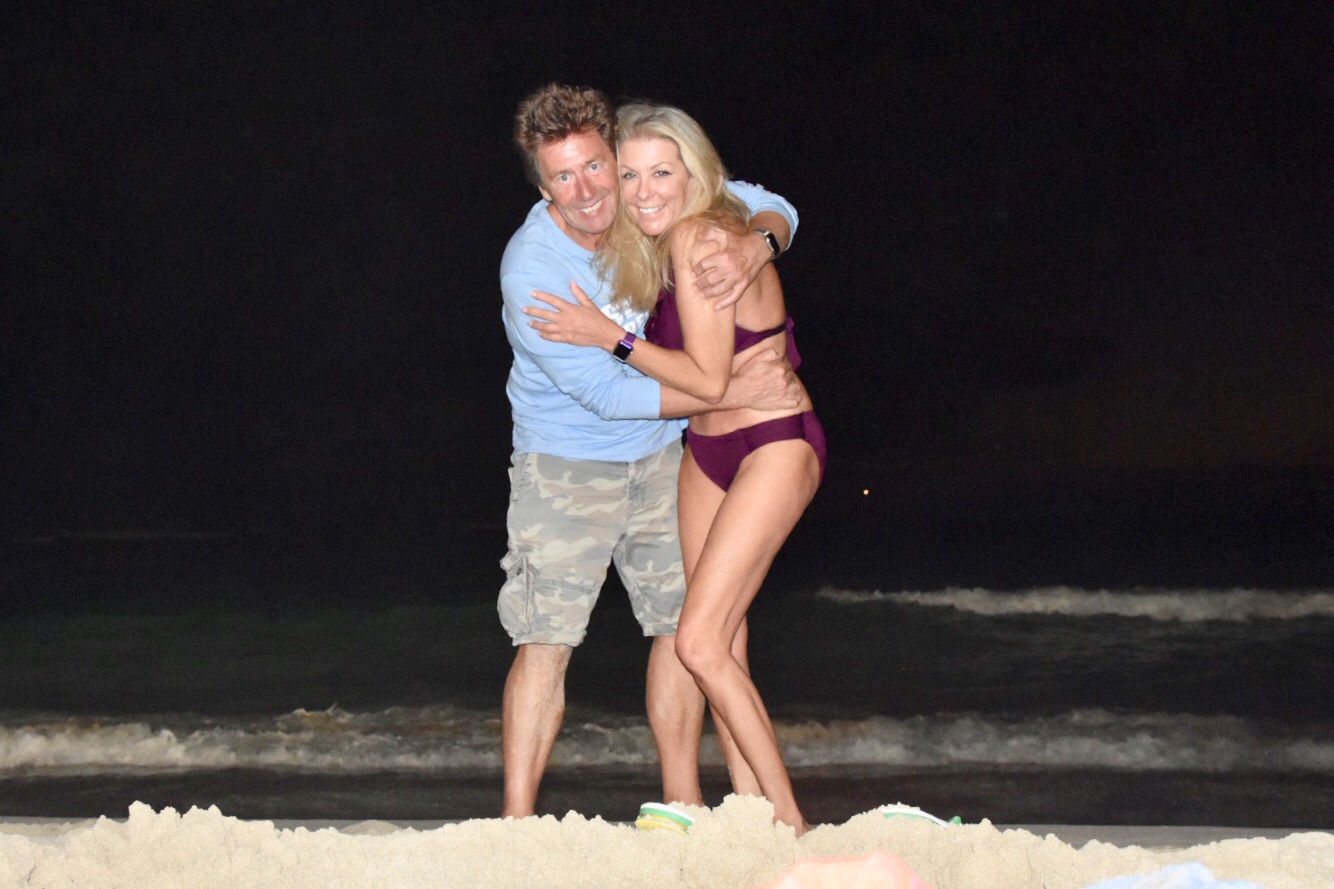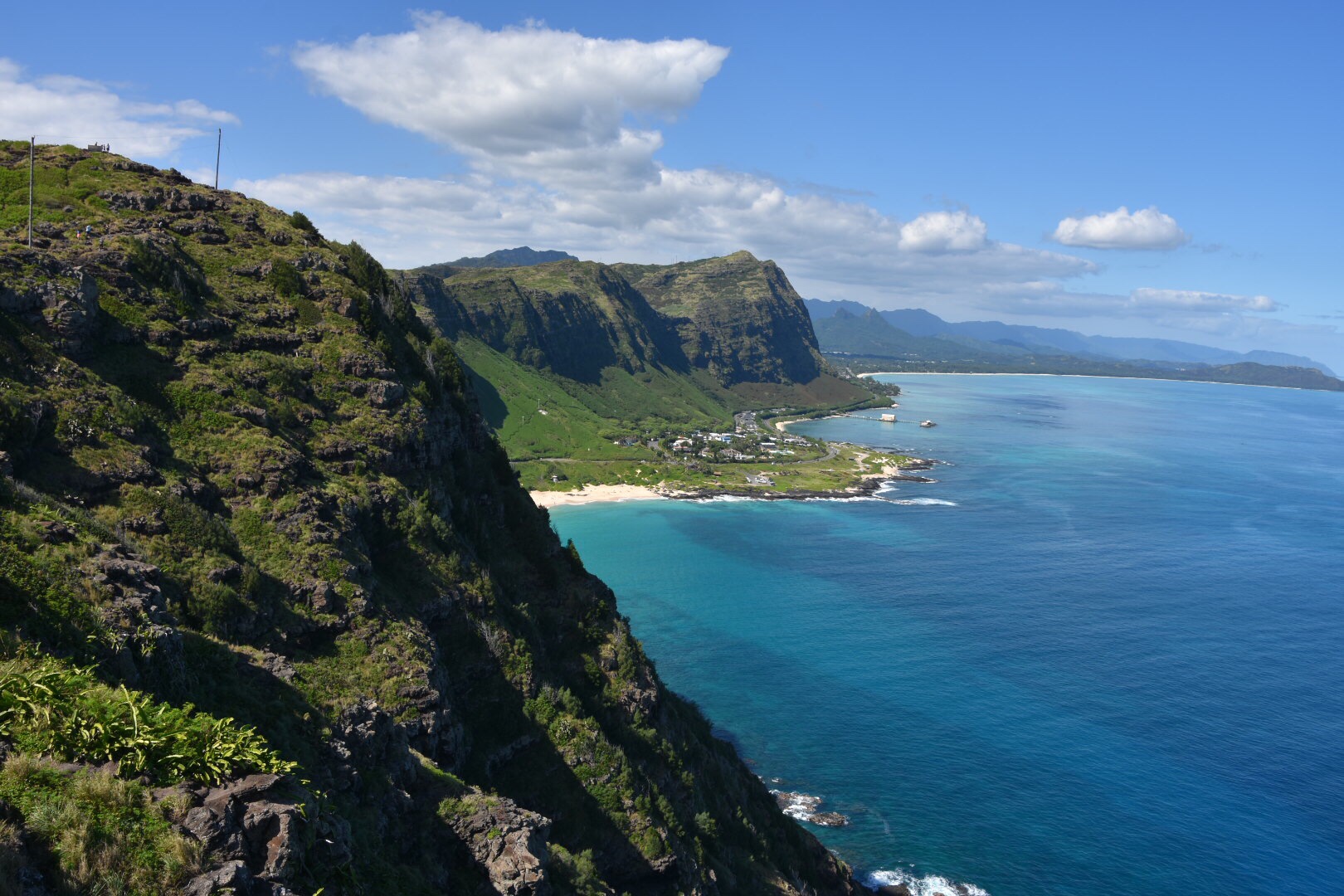 We hired a convertible 5 litre Mustang which sounded like it had a couple of tigers in the engine. The best day was Wednesday when we ventured to the North Shore, famous for its huge waves, fried shrimp and long haired surfers. We were without towels but I managed to convince Dianna of the merits of a "beach hole" for optimum comfort when accumulating sand in the gusset. She's now a convert.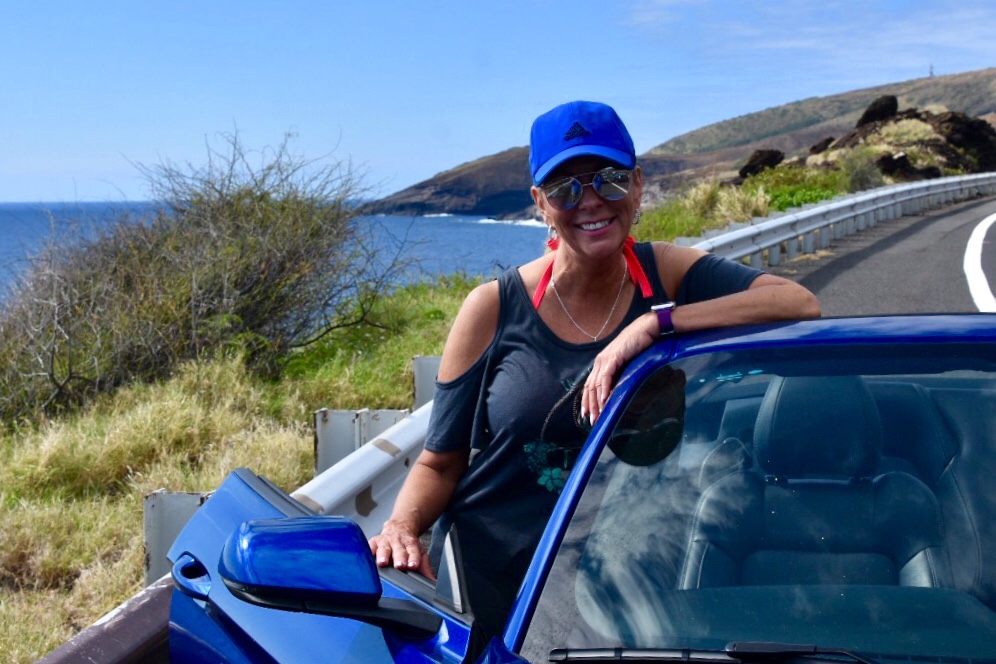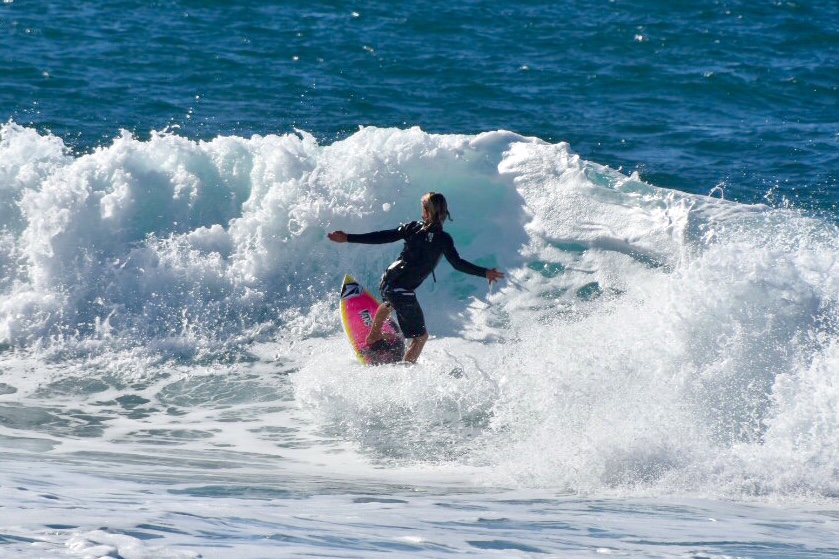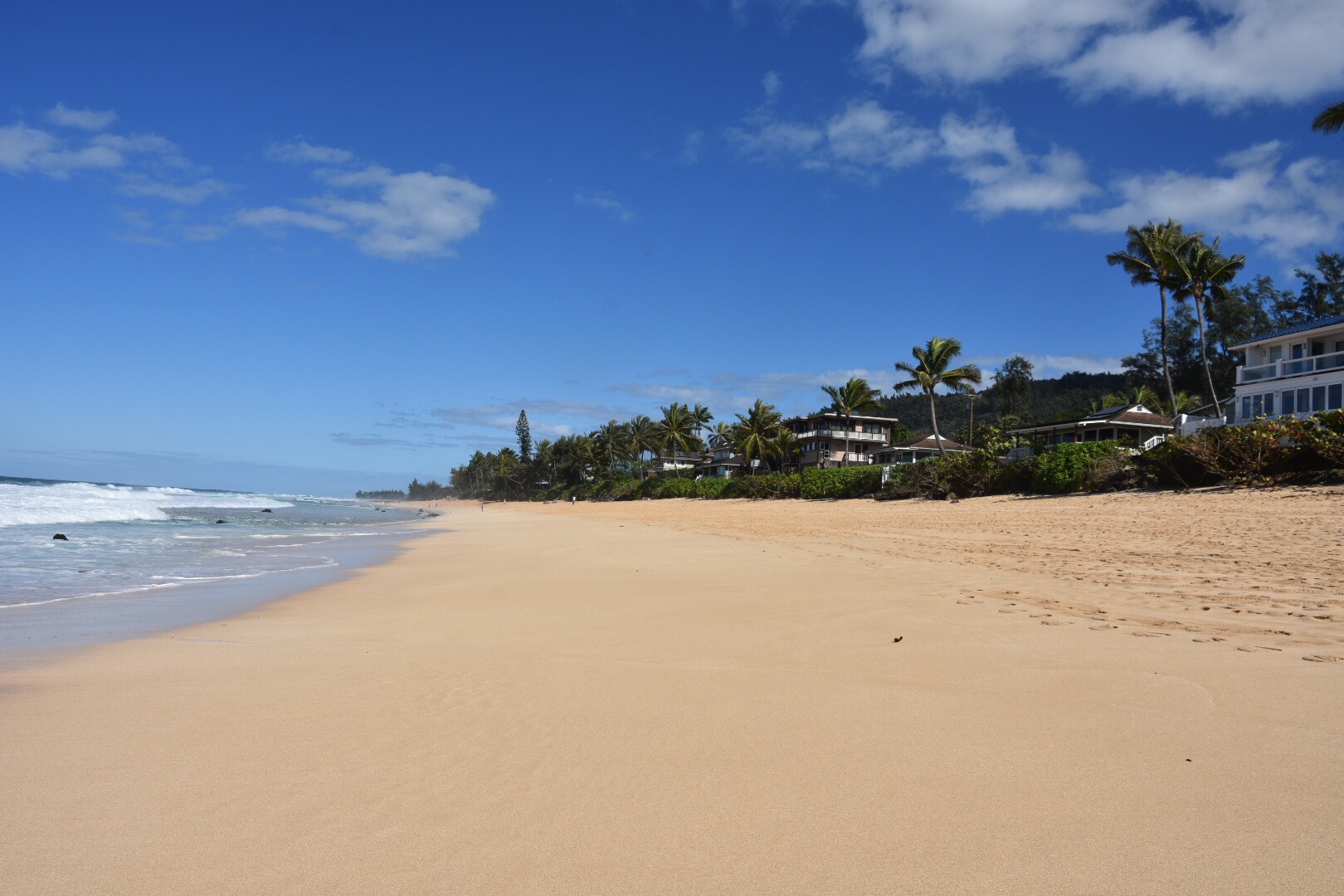 After the beach we headed for the Waimea waterfalls which were close by, arriving 15 minutes before closing time for a testicle retreating dip in the 66 degree water. Dianna sensibly opted to be the photographer as I foolishly stripped down to my speedos and clambered across the rocks and into the water. I can't claim it was elegant but it felt fabulous (the water, not clambering across rocks in speedos) and I was joined by a big American guy with a deep voice and wearing far more appropriate swimwear. He was from Colorado and was there with his pregnant wife and son. Back on the shore Dianna chatted to him a bit more because she lived in Colorado for a few years and it turned out he was a Defensive Tackle for the Denver Broncos (Garrett Bolles). Even more coincidental was that he went to the university of Utah (a Mormon) and knew Kyle van Noy quite well (New England Patriots) – Shannon's son in law. Spooky!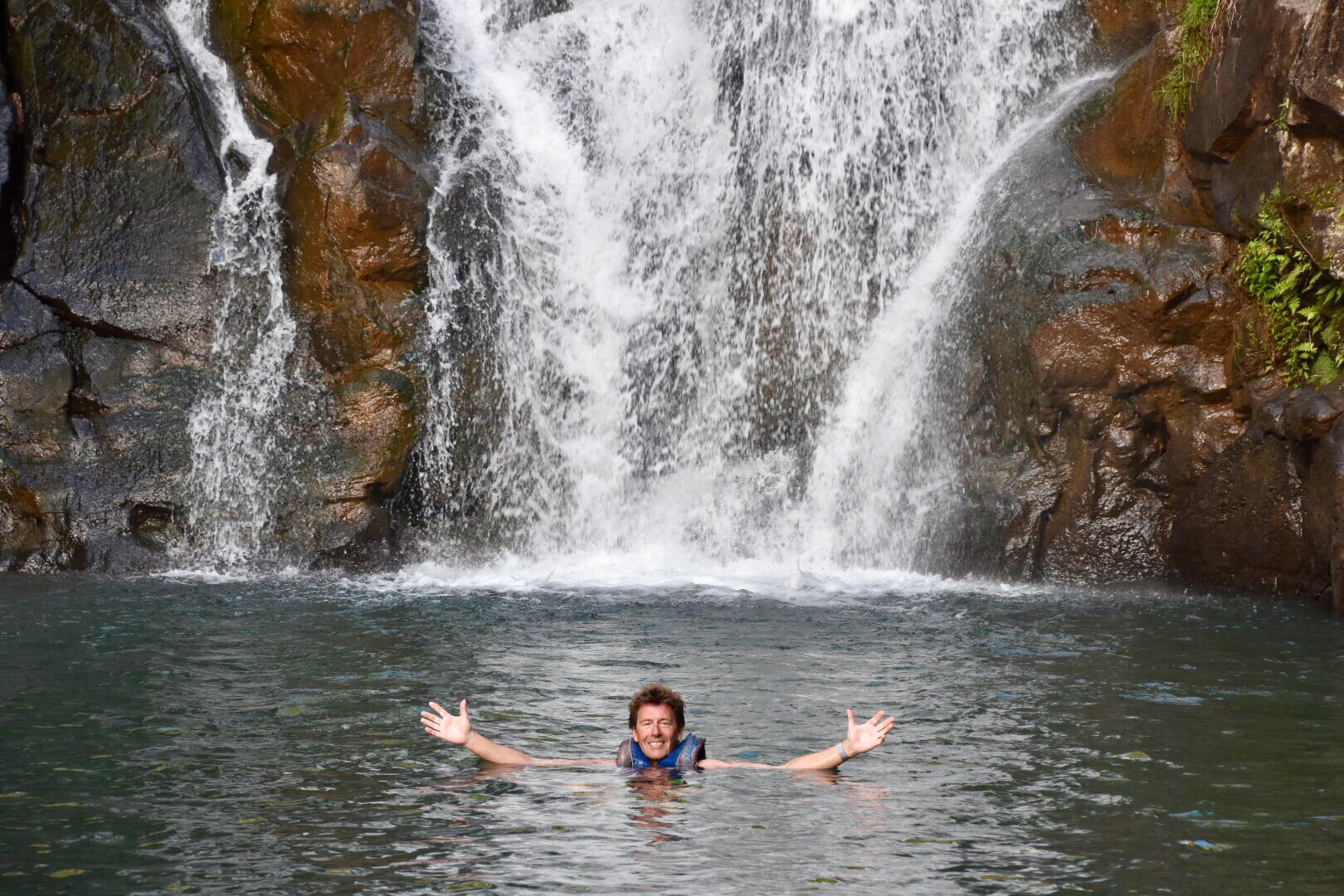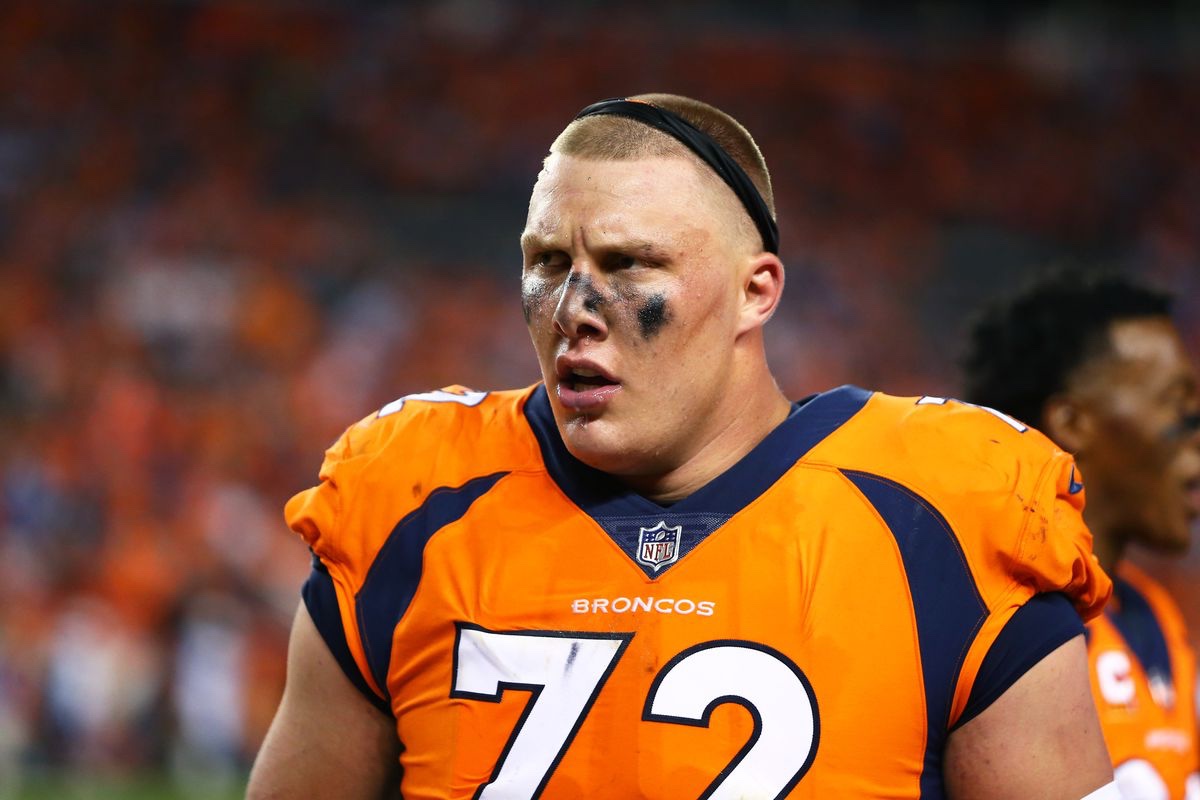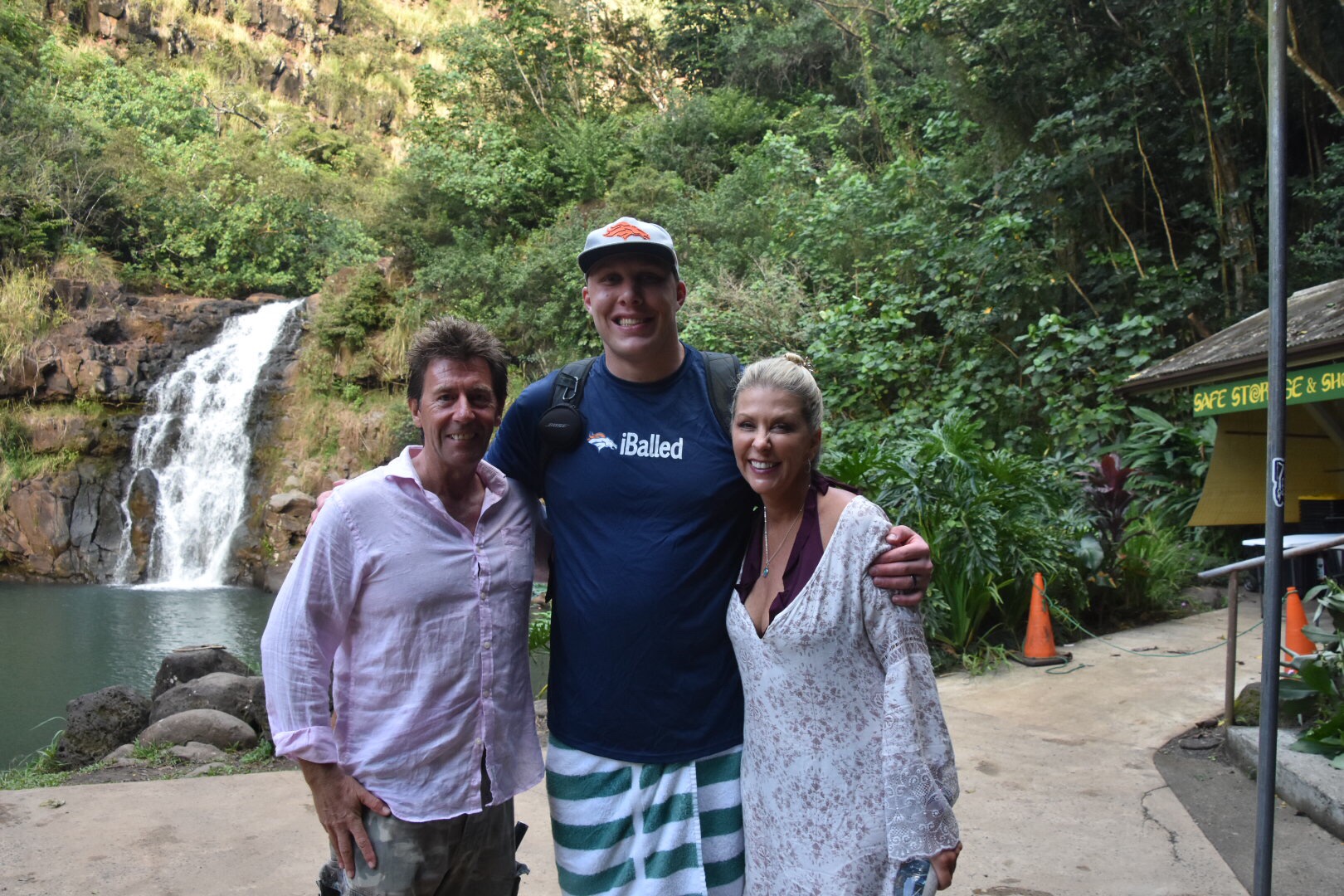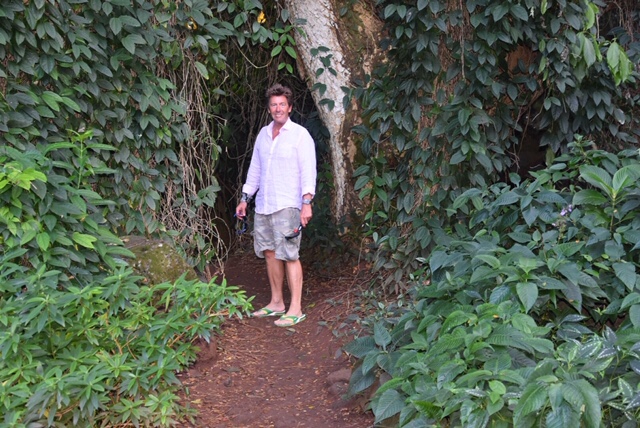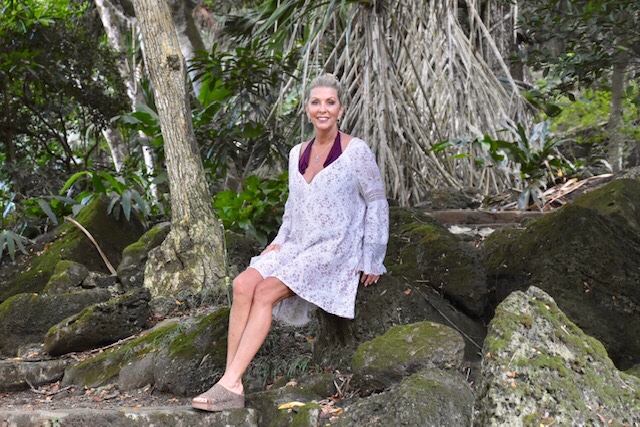 We spent the last day on the beach as I went for the radioactive look (thanks Caroline), followed by another wine fuelled evening including a lovely dinner in Fresco's.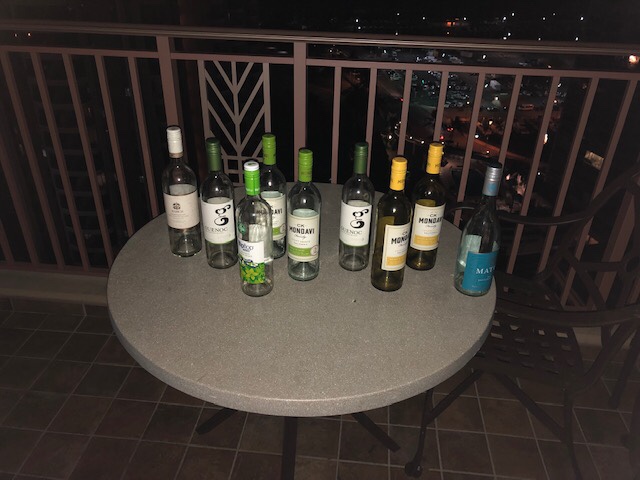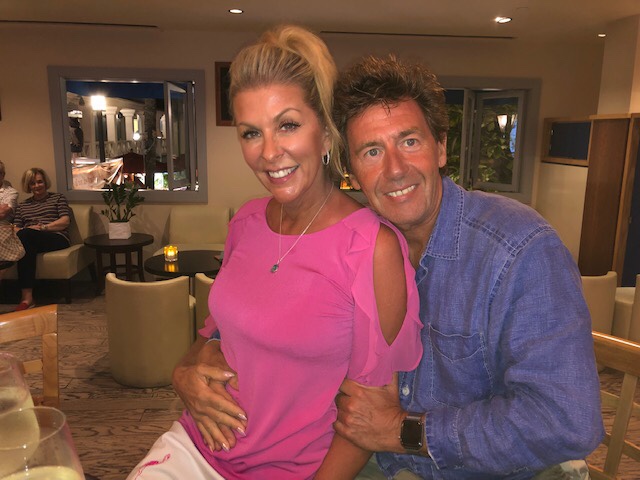 On Friday morning I was flying a little earlier than Dianna so she suggested I go alone and take the car back. It was a good suggestion because I was dreading saying goodbye at the airport. When I arrived at 7am, a full three hours prior to departure, it appeared that insomnia had swept the island and every single passenger was already in the queue and with an allocated middle seat in economy I had no special line-skipping privileges (despite my extraordinary beer-mat flipping skills). My day had worsened. I needed a plan so I asked about an upgrade at the sales desk and luckily there was space in premium. As well as relieving me of $550 she also took my bag so I avoided queueing altogether. Things had improved. I joked with Dianna about meeting up before I boarded thinking we may be able to steal five precious minutes but I guess that was wishful thinking on my part. But then literally as I sat in 39B she arrived at the gate. It was too late. I wanted to get off and rush to see her but I knew I couldn't. A minute later a flight attendant passed me a lovely note from Dianna. Then she sent a video of the plane pushing back. This was killing me. I felt like I was in a heart-wrenching movie.
On the plane I sat next to a golfer from Melbourne called Janine and we got along very well. She'd had long distance relationships in the past that hadn't worked out too well. I changed the subject and decided to show her my holiday photos. She was thrilled, as you can imagine. Flight attendant David had been with Qantas for 25 years and does the Hawaii trip once a week with a two day stopover in Waikiki. He knew Tony Hill, my friend from the Transatlantic cruise. I think he took a shine to me. It was the over enthusiastic back rub. Only kidding, but he did give me a 75cl bottle of Sauvignon Blanc. How did he know?
My oft used saying, "the secret of a happy life: low expectations" may need some revision because my expectations for the week were high and Dianna eclipsed them with ease. I adore her.