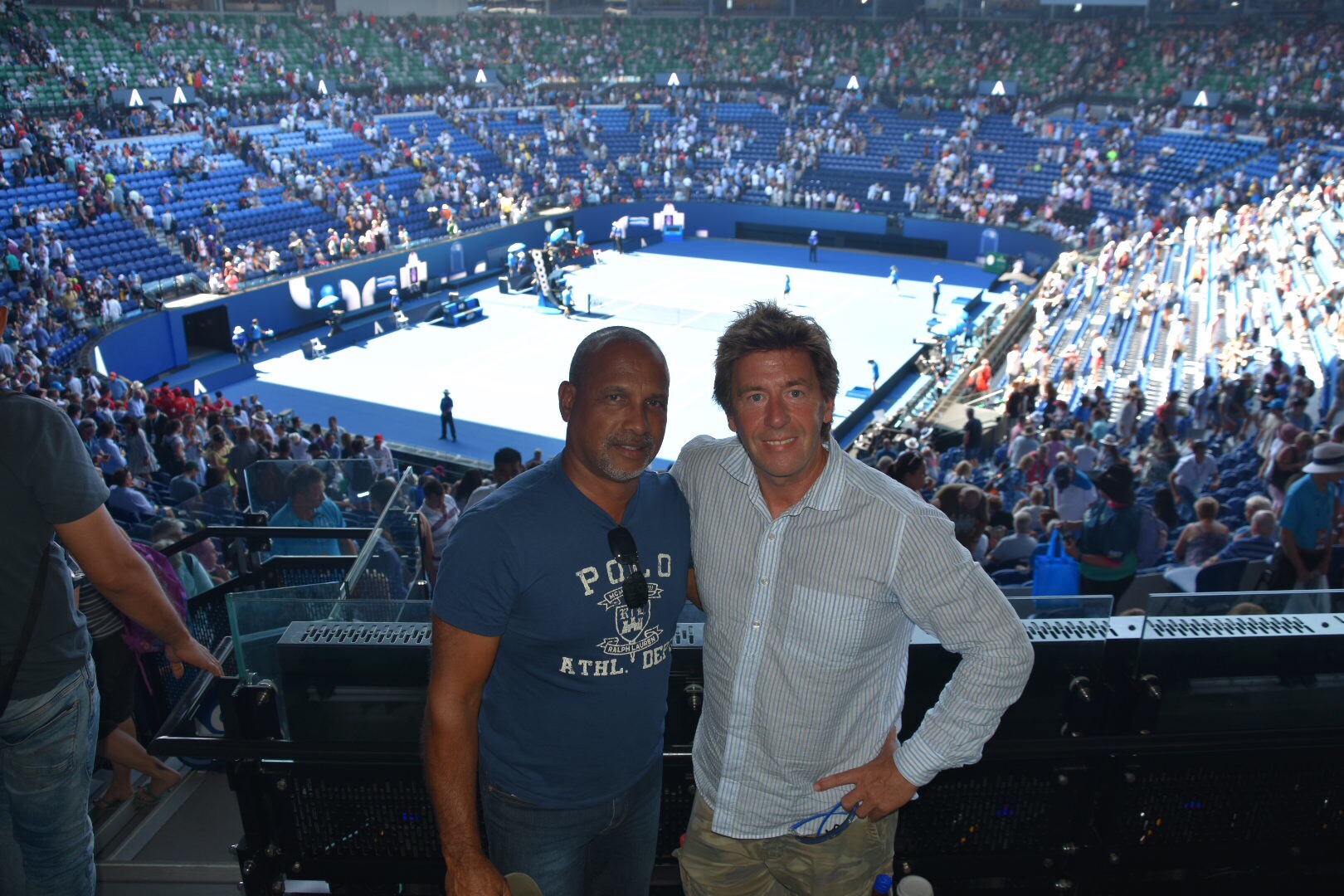 After returning from Hawaii I had one night at a Sydney airport hotel before a short 90 minute domestic flight to Melbourne to meet Anne and Keith who are the primary reason I'm here in Australia. I built the whole trip around them and the Australian Open tennis tournament. They've cost me a fortune.
I met Trivia Tony from the Transatlantic cruise and we had dinner in a rather interesting place near the hotel. It was good to catch up with him and I filled him in on Caribbean cruises number two and three with particular emphasis on cruise 3. Tony has 10 cruises booked this year and has been to the Greek Islands for the last 41 consecutive years. Random but remarkable.
On the flight, when the drinks cart came round I seemed to be the only one who realised it was 5 o'clock somewhere (Central Standard Time in the US) and as such, requested a glass of wine. To my surprise I was charged six bucks for the Sav Blanc but then even more surprising was that near the end of the flight the flight attendant returned and gave me a refund saying that they decided not to charge "good customers". Had they looked me up? Is this normal? More free wine.
Once I'd been reacquainted with my white suitcase (I offer no logical explanation for buying a white suitcase) I was approached by a very smart looking Indian chap offering a taxi to the city. He looked expensive, in fact I thought it might cost me just talking to him so I declined his offer of 80 bucks and took the bus with the riffraff. At the other end I walked 1.2 miles with my wheelie bag to the Westin, for the exercise you understand. I guess most guests pitch up in taxis (or expensive cars driven by even more expensive Indians), but I decided the "sweaty Englishman pretending to be on a budget look" was far more appropriate.
Sadly my room wasn't ready and due to excessive perspiration I let out a small whimper, like Tarzan missing a vine, so Chris decided to give me a drinks voucher for more free wine. I'm really trying to be abstemious after Hawaii, honest.
Monday was tennis day and after an early start walking 15,000 steps in Fitzroy Gardens I was ready. I met Anne, Keith and Sue (Anne's friend from Melbourne) at Flinders Street station and after queueing for a minute or two we hopped on a tram to the tennis. I'm starting to realise how different my life could be if I could overcome my aversion to standing in line.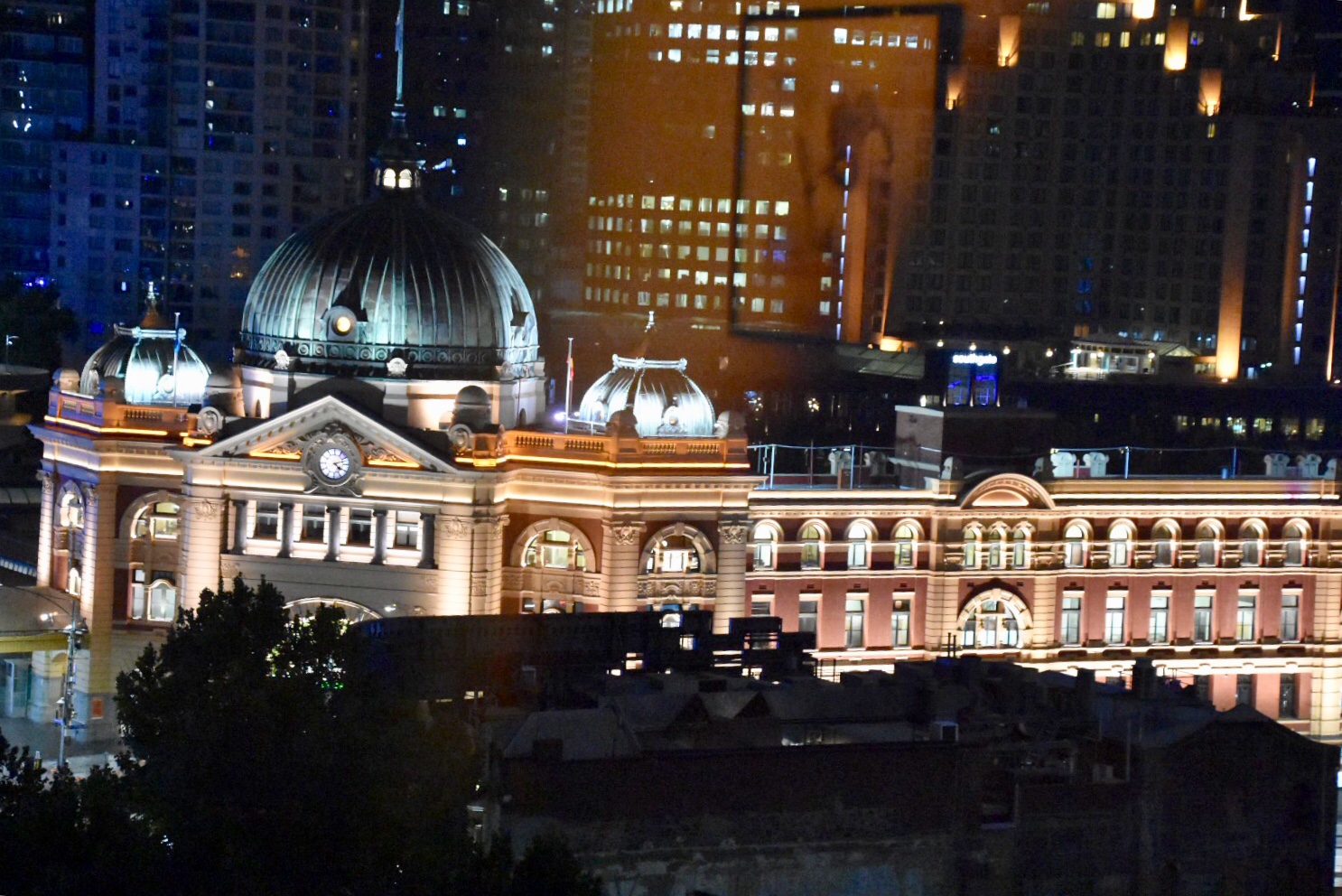 The vibe at the tennis was far more relaxed and less crowded than Wimbledon or the US Open. I liked it a lot but they have their own problem in that it gets very hot. Later this week it's due to hit 40 degrees Celsius which is hot enough to cook vegetables. I wanted to buy an overpriced t-shirt but all they had on them was AO which back home in Blighty is Appliances Online (AO.Com) so I resisted.
First up was Japanese player Naomi Osaka versus a Latvian called Anastasia Sevastova. You may recall Osaka from the Serena Williams outburst last September at the US Open. Incidentally, last night it was Serena's outfit that caused a stir. What on earth was she thinking?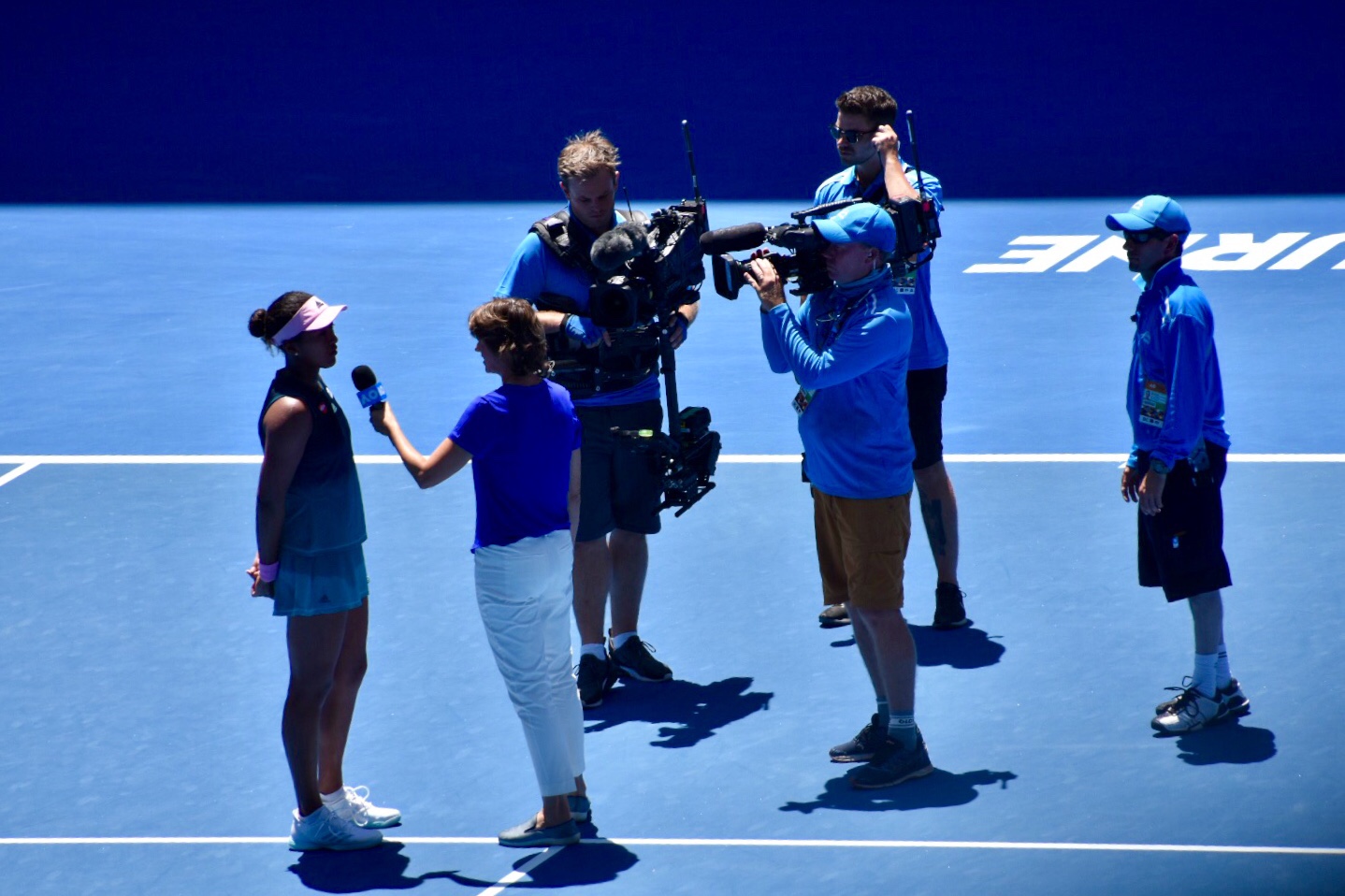 After Osaka won, coming back from a set down, we had the main event for the daytime session which was a men's singles between Milos Raonic from Canada and German Alexander Zverev. It turned out to be a bit of a walkover to Raonic – the ladies singles not only lasted longer but was more enjoyable with some fabulous rallies. It was very enjoyable to visit the Aussie Open despite our matches not being of the highest quality or importance or having high drama.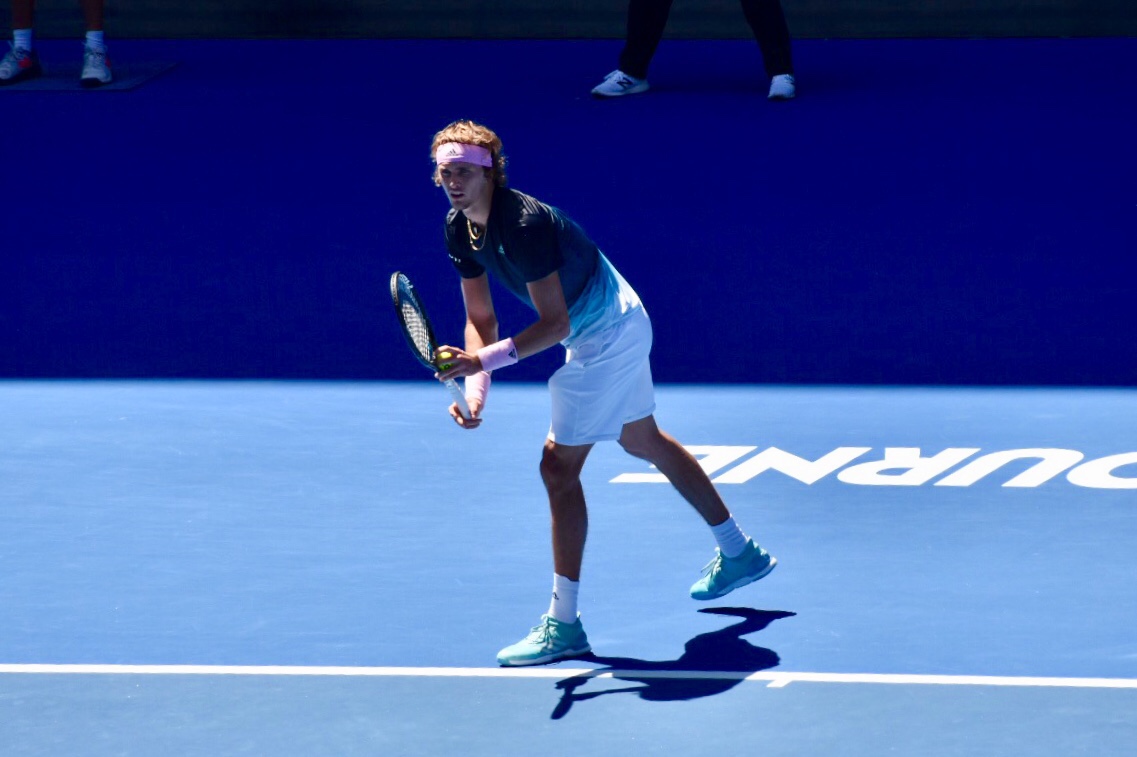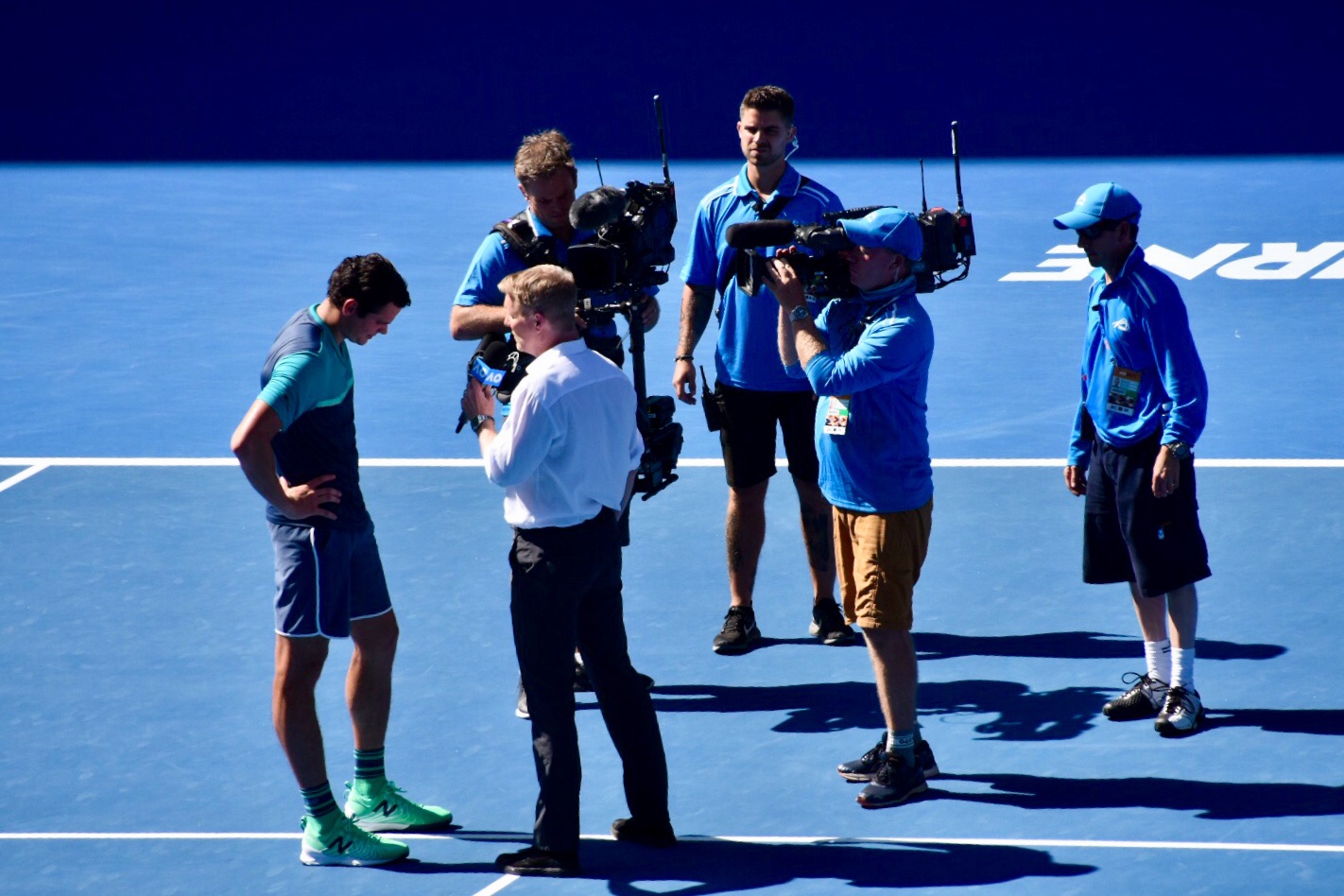 Gone are the days when the umpire would be perched on a rickety green step ladder with a seat on the top. Now they sit in something that could have been ejected from the Death Star.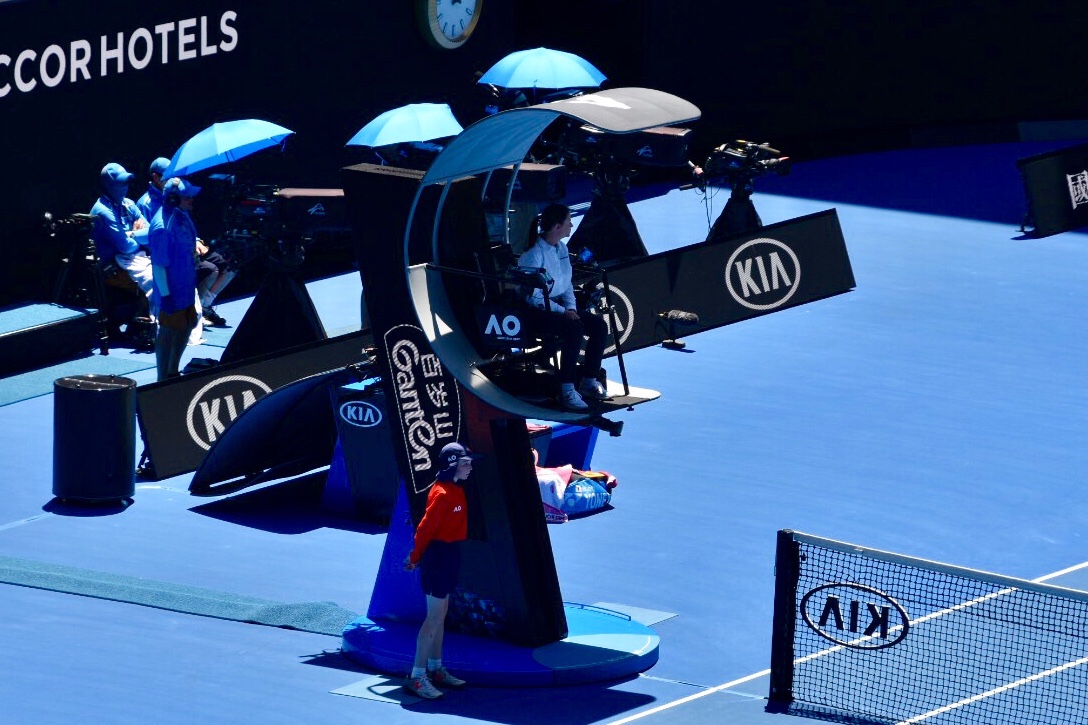 The night before following Federer's loss to the Greek chap, they started a ladies singles match at 11pm. I cannot think of any other sport where they start a game so late. A second observation is the relatively recent introduction of the challenge and the accompanying slow handclap as the video screen around the stadium reveals the result. The most exciting results which draw the loudest gasps from the crowd are the closest calls. I've never seen a group of people get so excited over a millimetre.
Next it's the Great Ocean Road, Australia's most scenic drive.