Stretching along 151 miles of Victoria's southern coastline, the Great Ocean Road is perhaps the most scenic drive in Australia. It starts some 60 miles southwest of Melbourne at Torquay and for the most part it's a winding coastal road making it wholly unsuitable for anyone sitting in the back seat suffering from motion sickness.
I was picked up at 11am in Sue's SUV which turned out to be a rather smart Mercedes and off we went. We joined the GOR at Anglesea where we stopped for lunch. The town itself was rather average and there were an awful lot of Chinese tourists there. This was to become a theme for almost the entire trip.
We stopped at various scenic lookouts and I have to say it was mighty scenic. As far as I was concerned it lived up to its billing and the bright blue sky made it all the more stunning. We pushed on to a small town called Lorne which was our first overnight stop.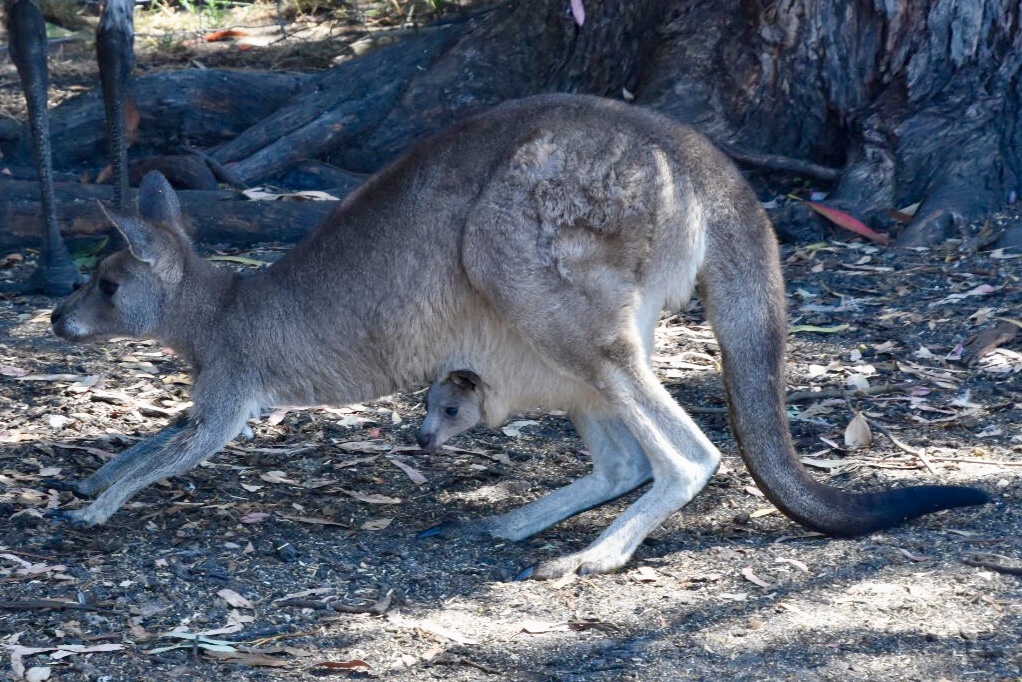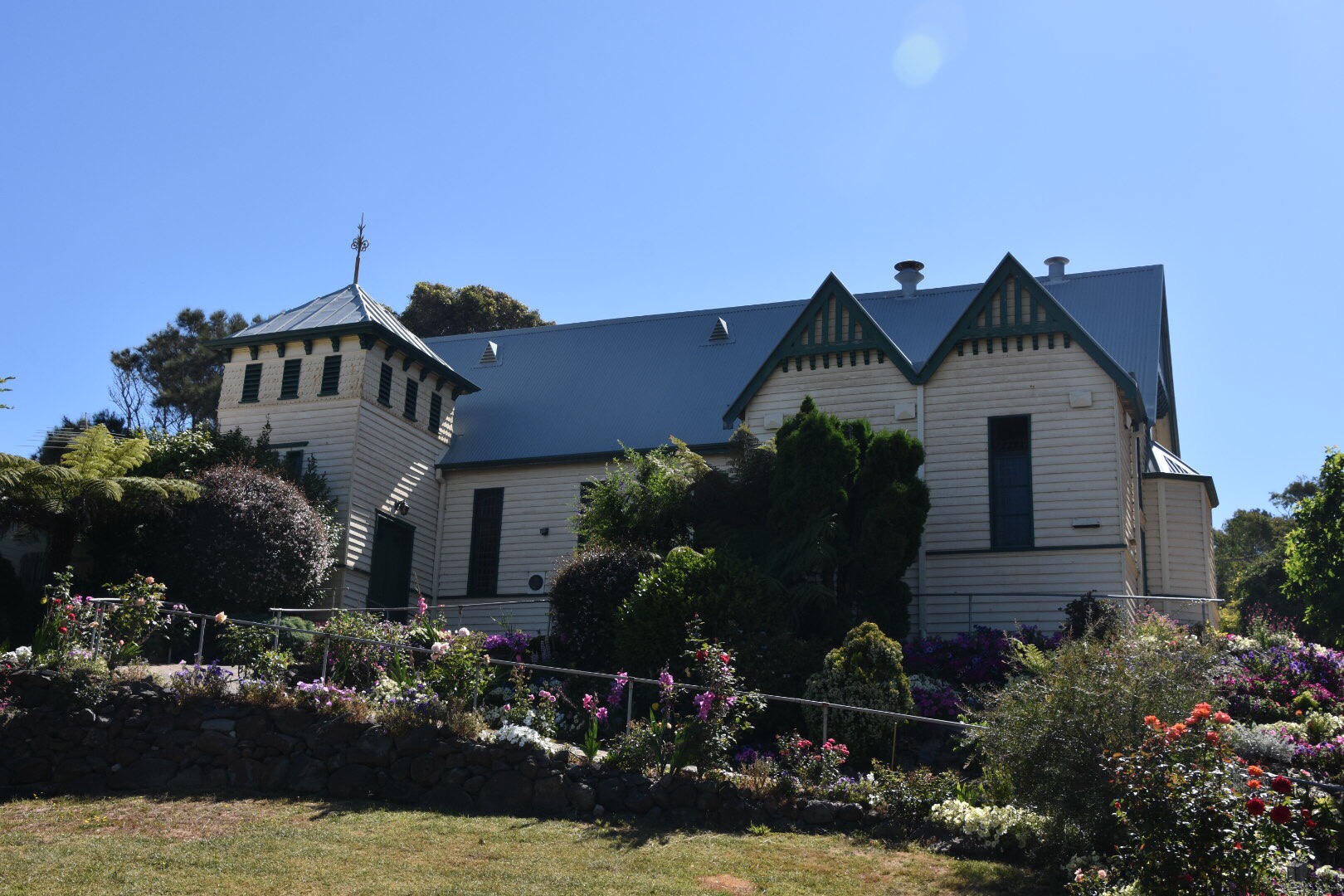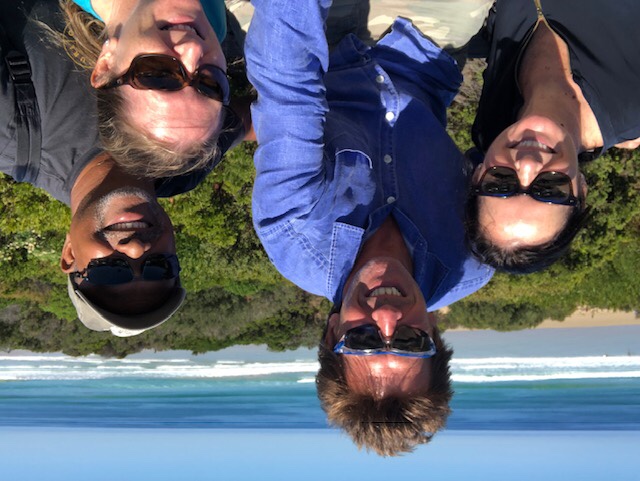 On day two we had about 100 miles to cover but it was cloudy which of course made things look a little less attractive (except Keith who always looks fetching). At lunchtime we stopped in Apollo Bay which resembled the aftermath of a Chinese invasion. During the day I came across a rather excited Chinese chap with his family. The language sounds like people are yelling at one another at the best of times but this chap sounded like his goolies were caught in a vice.
A little further on were the Twelve Apostles which are the main tourist attraction along the GOR. Originally there were 9 but one of the 50m limestone stacks fell down in July 2005. Now that would have been a good photo. There were never 12.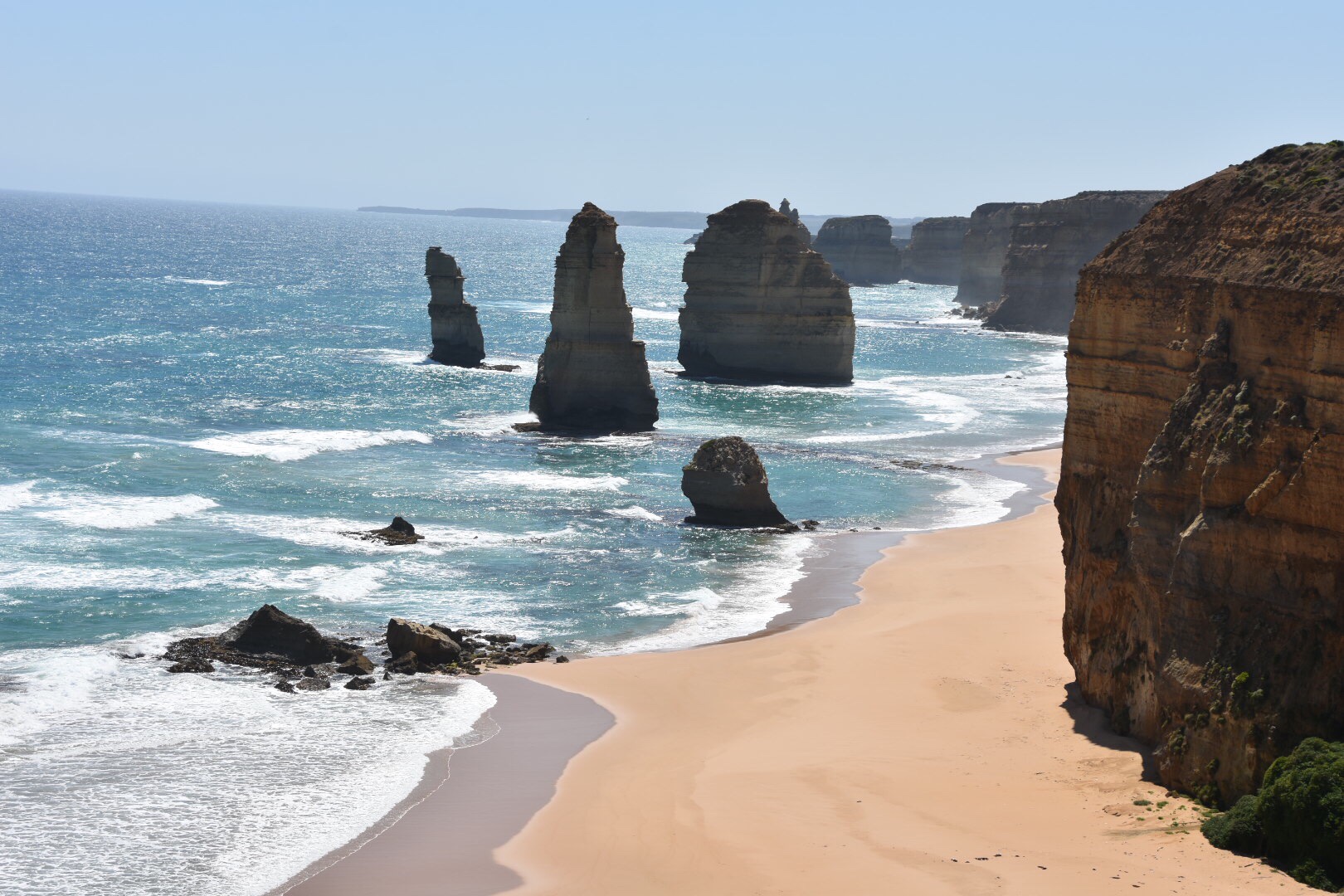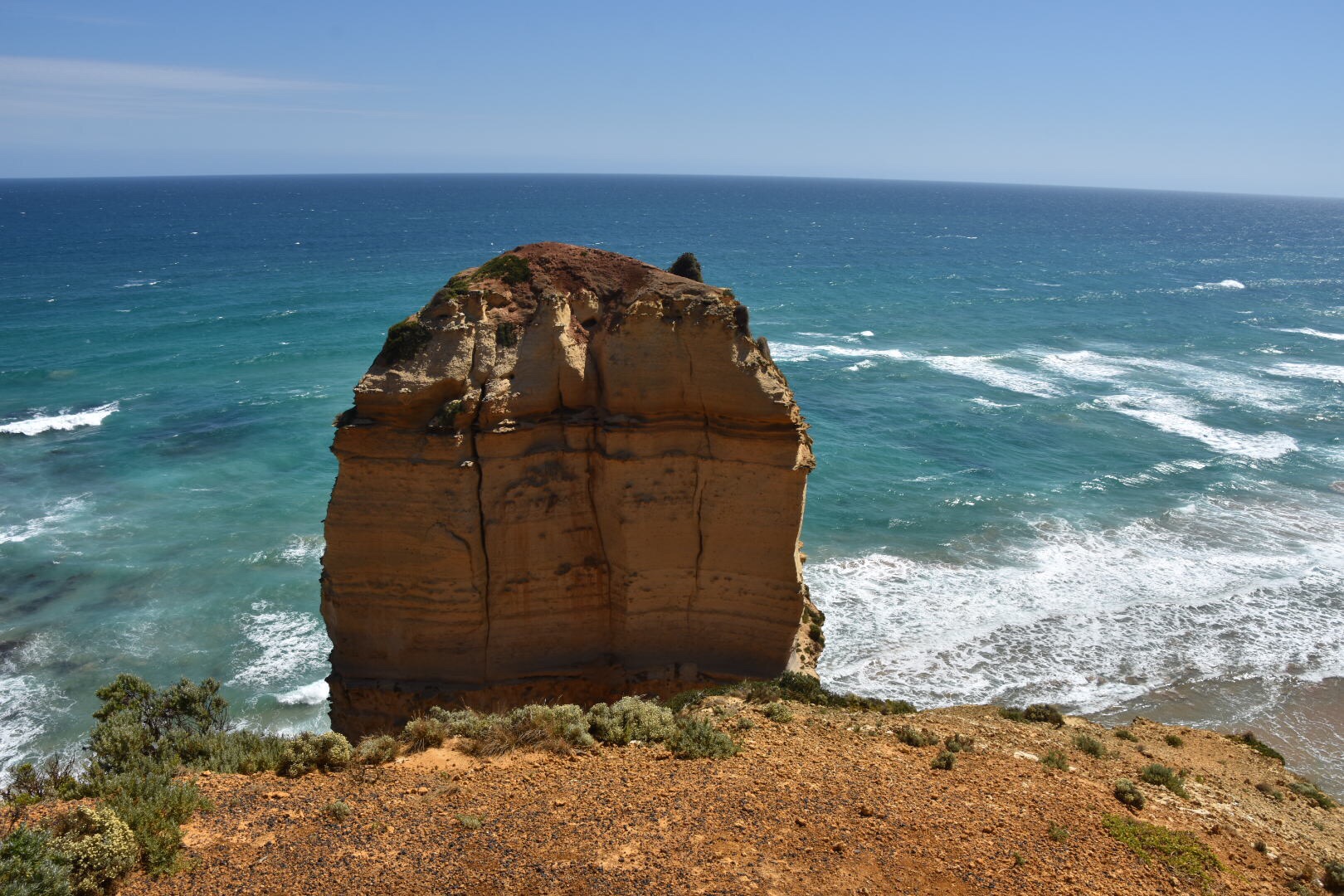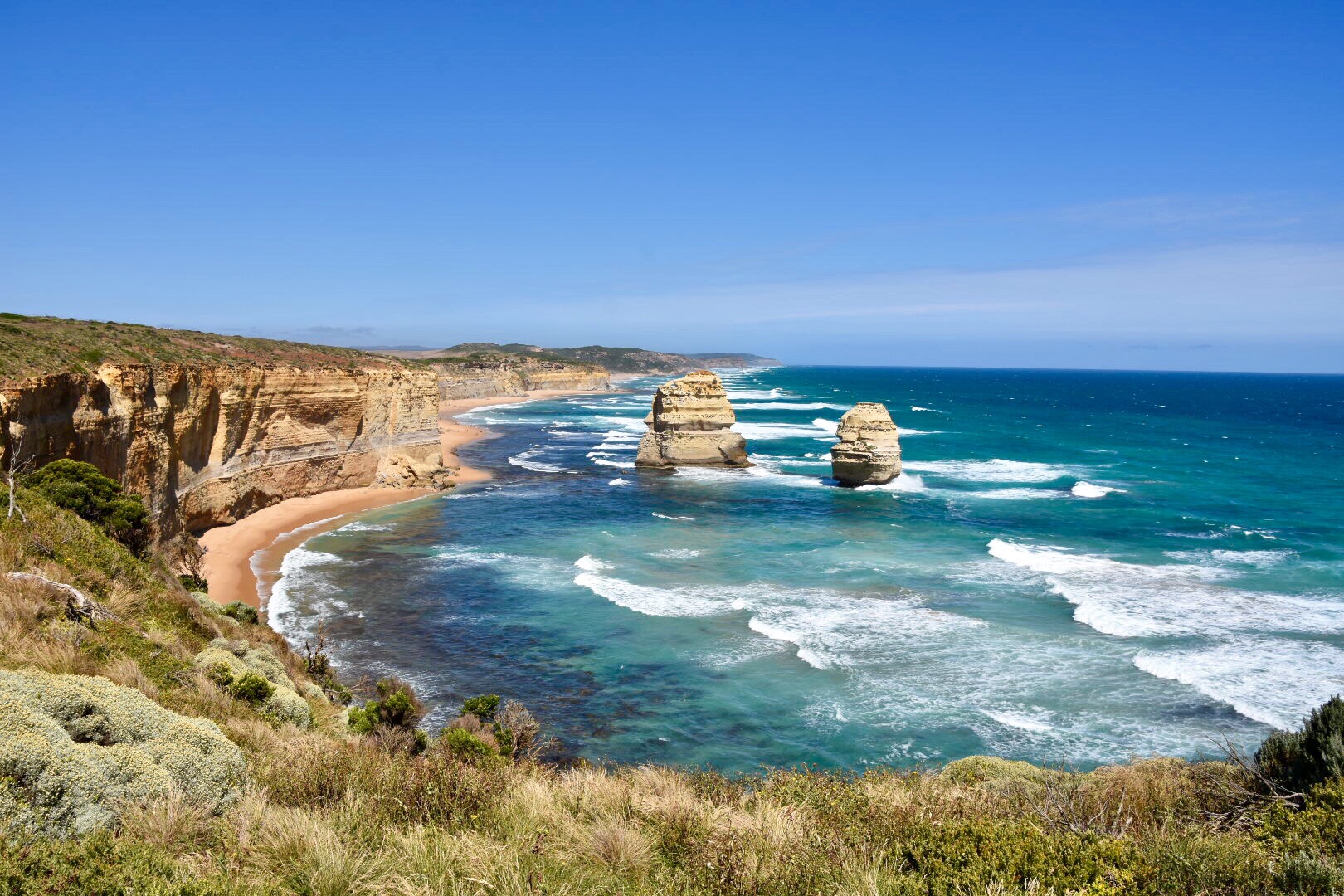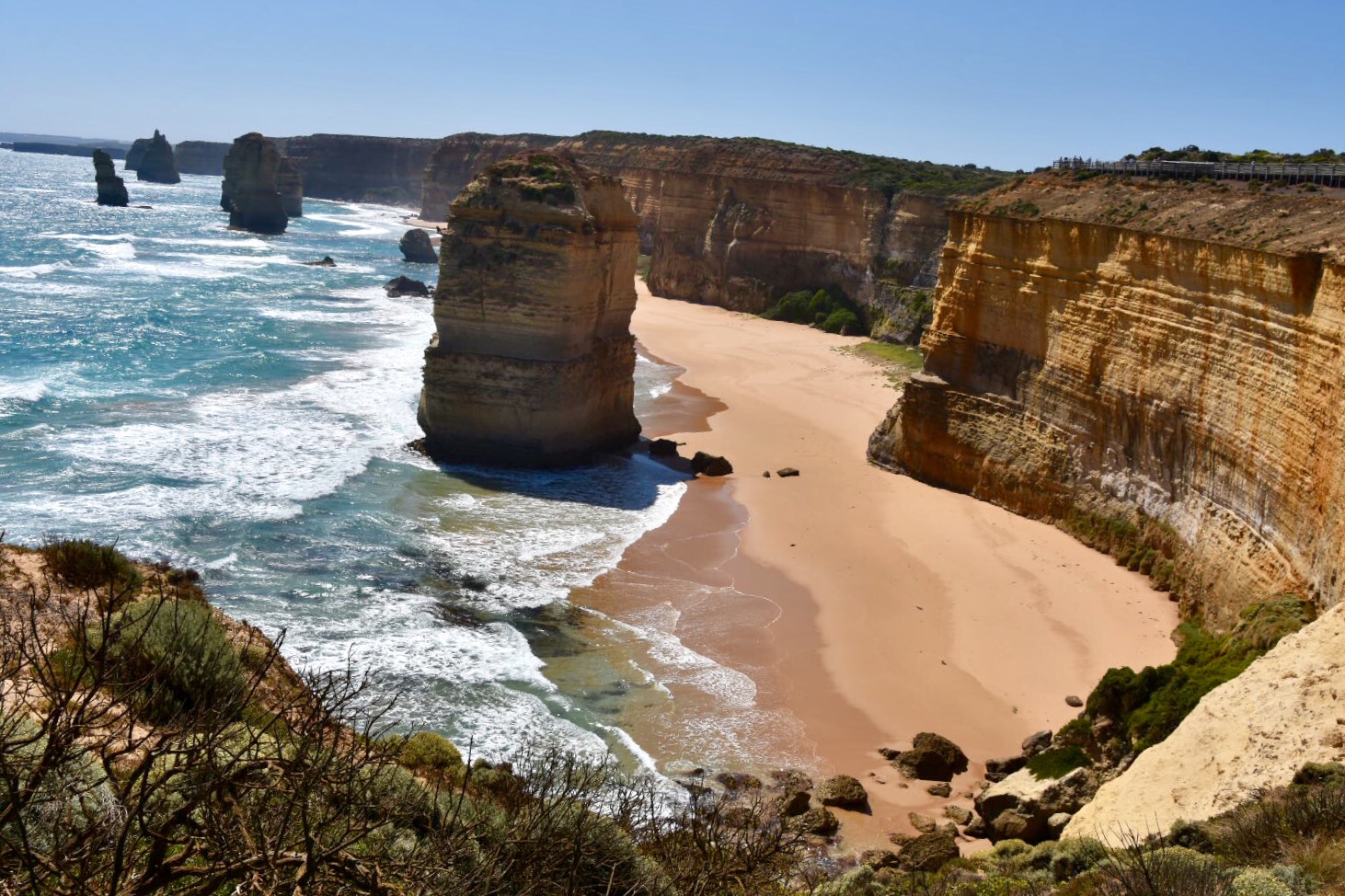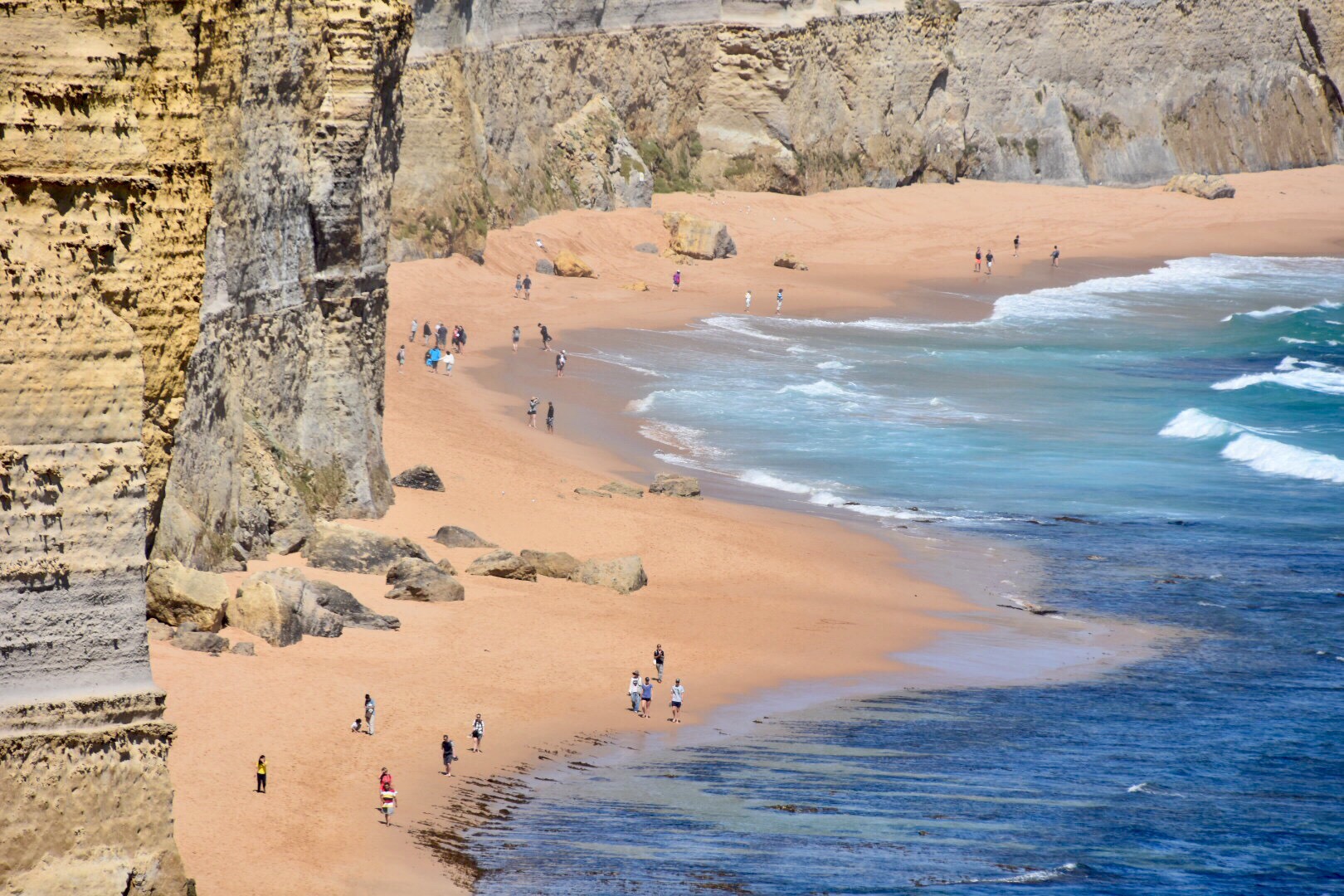 We reached Port Campbell and checked in to the Sea Foam Villas where we had a lovely three bed apartment.
On Thursday morning I went for my usual two hour walk which consisted of doing laps around town and during my tricep dips on a bench I was befriended by Gary (60) asking me for directions. I actually think he just wanted to chat. He lived on a 150 acre donkey farm in Wagga Wagga with his high flying wife who was 52 and born in Bournemouth, England. He was staying there with her and his daughters and his reason for being out walking the streets was to find some coffee but I suspect the truth might be that his wife kicks him out of a morning to go and bend someone else's ear. I couldn't shut him up. He told me his life story. A sweet guy but if I'd been married to him I wouldn't have been able to resist smothering him with a pillow years ago.
Not for the first time I got caught by the sudden awakening of a sprinkler system. It was the type that swiftly moved through 360 degrees so I found myself with a quickened pace to keep ahead of it. I was glad there weren't many witnesses around.
Once we set off, Sue had to do a conference call so I took over driving and we made some early stops at more impressive limestone cliffs and structures out at sea. The main one was called London Bridge which partly collapsed back in 1990 leaving two people marooned on the newly created island. They were rescued by helicopter. One of the best things about the coastline beaches is that the majority were deserted. The cliffs made access difficult and the emptiness added to their unspoilt beauty.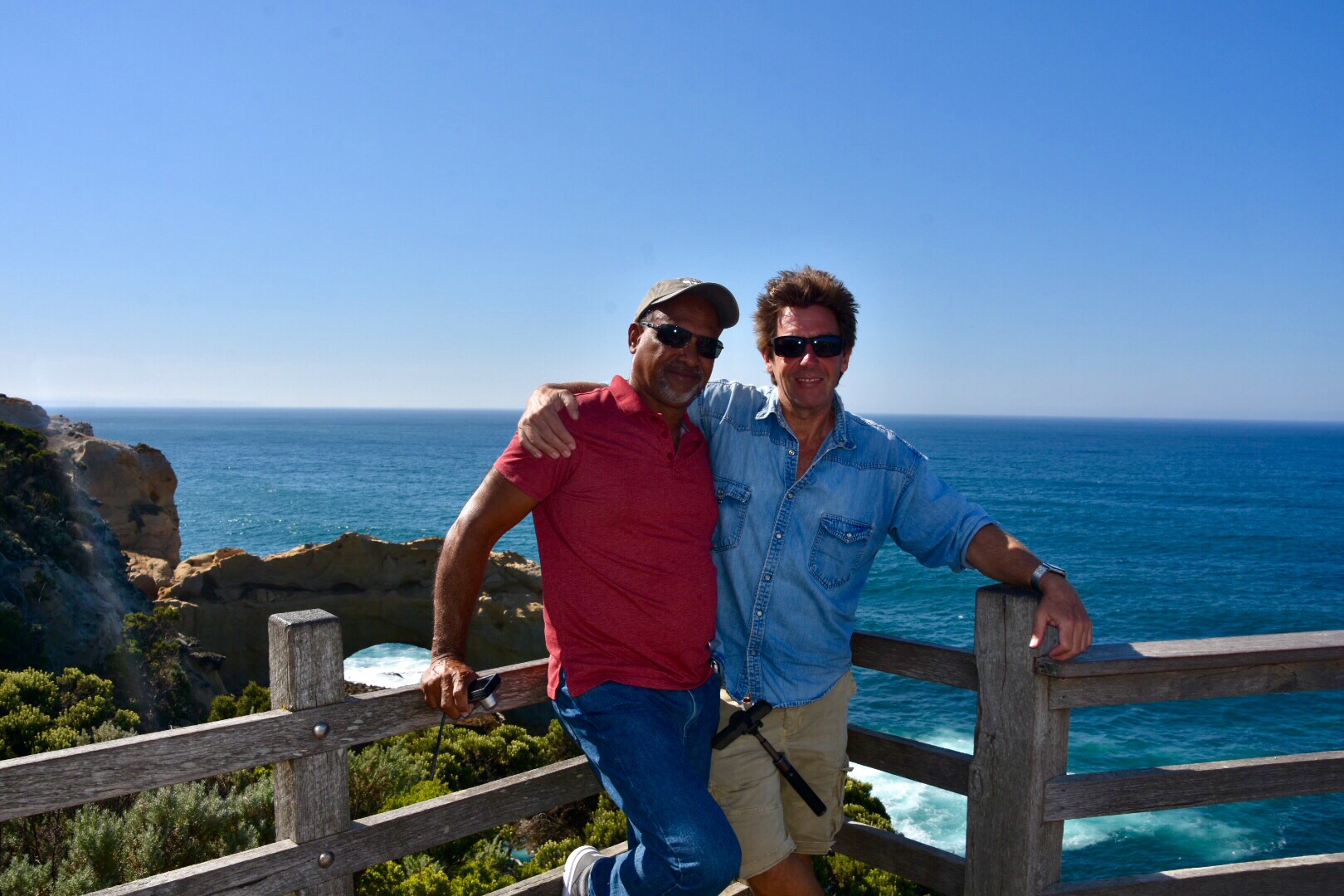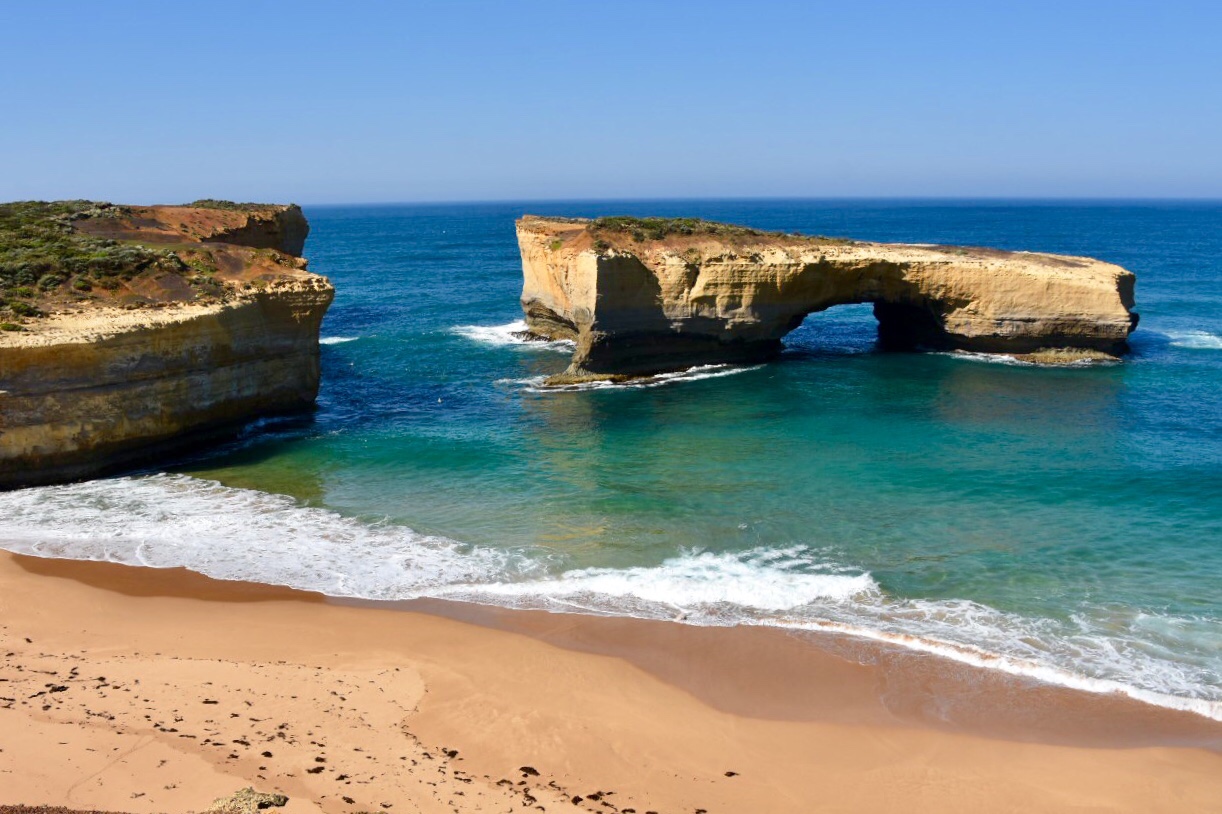 We stopped for lunch in Warrnambool which was very pleasant indeed. A little further along the coast was our third and final stop at Port Fairy where Sue spent her summers as a child. I was in a small boutique hotel in the centre of town and the others were a bit farther out. During my morning walk in Port Campbell it was 58 degrees and I'd walked around with three layers on. By the afternoon in Port Fairy it was 108F.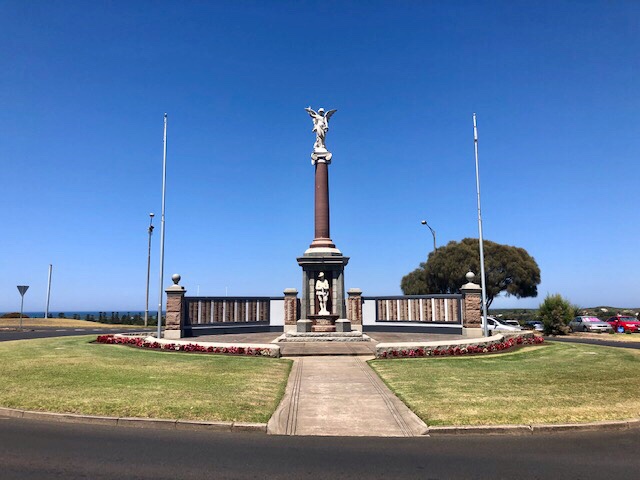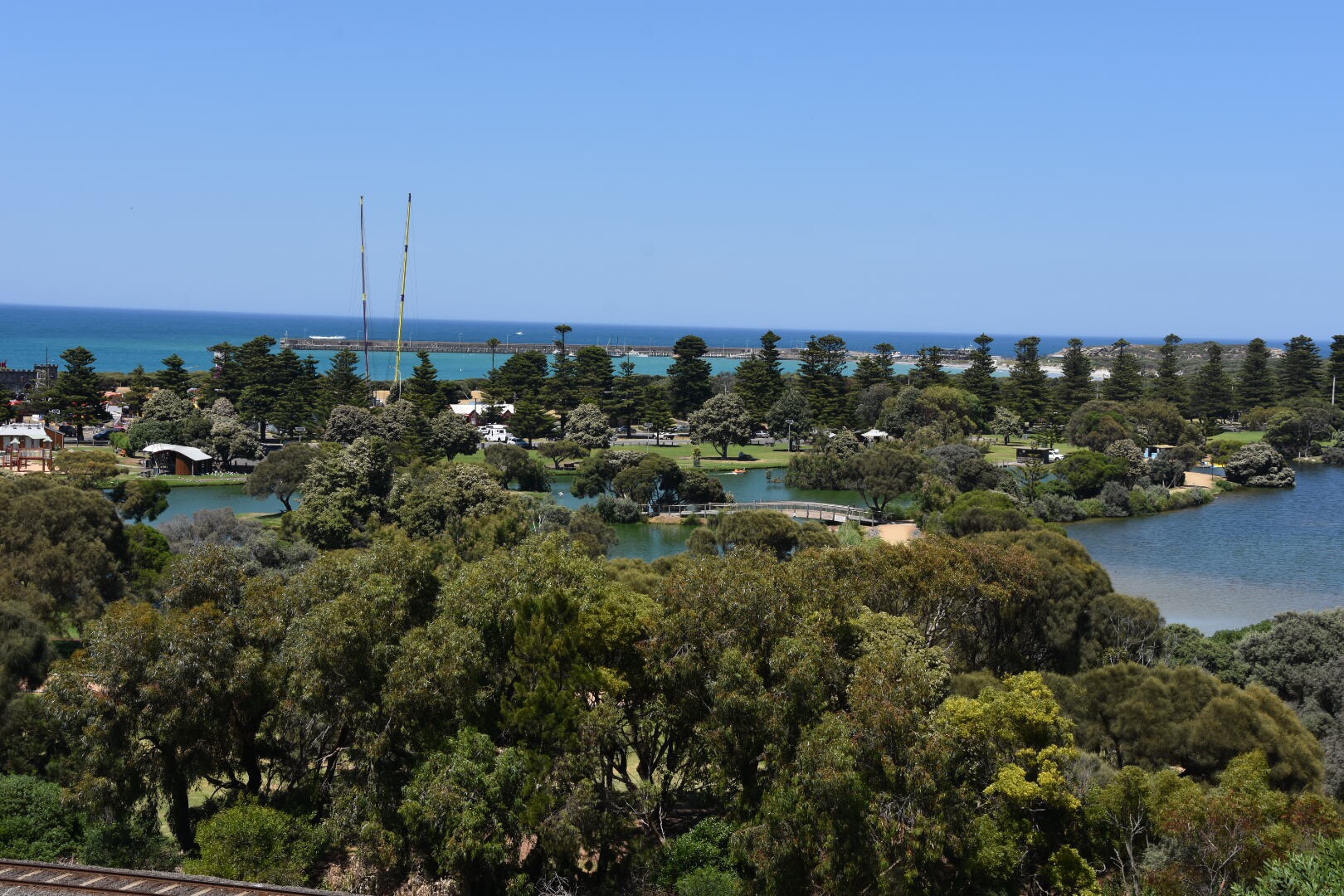 In fact, the weather had been on the news a lot, not just because of the tennis where they shut the roof, but the whole state of Victoria had a fire ban and Adelaide had experienced a record temperature of 46C (115 degrees Fahrenheit) the day before.
On Friday we headed back to Melbourne along a much faster road. As with the other days, we stopped for lunch, this time at Colac which could be a contender for worst town to ever get stuck in. Even with the sun shining.
We'd spent three days on the coast road at a leisurely pace which Sue had got just right (unlike me on the USA coast to coast drive in 2017). Very enjoyable.