I'm now on the final stretch of this epic 46 day cruise. We are now fully booked with 2000 passengers.
After leaving Vancouver we had a sea day heading up the coast with Vancouver island on the port side and British Columbia on the starboard side. We will be taking the Inside Passage which sounds exciting. Bear Grylls and some of his relatives are on the ship. He did some lectures and I'd never seen so many people in the theatre. When I was walking on deck later, I saw him as he just got out of the hot tub and had a brief chat with him. I addressed him as Mr Grylls! I didn't feel comfortable, addressing him as Bear. Or Bearsy as his sister calls him. His first name is actually Edward.
The next day we had some "scenic cruising" further up the Inside Passage. By mid afternoon we reached Tracy Arm Fjord and spent five hours pootling about. I missed some of it as I'd been roped into my first proper bridge tournament with Reuben. Reuben is 73 and has Parkinson's. He's been on the ship nearly as long as me. I've become quite fond of Reuben and he is an excellent bridge player. He's apparently read 30 books about bridge. Anyway, there were ten pairings and we won the tournament. Nothing to do with me you understand.
I went to the second lecture by Bear Grylls. Very interesting indeed, and quite inspirational. I saw him later in the pool and had another brief chat with him.
The scenic cruising was simply breathtaking. I had no expectations which helped. Snowcapped mountains, sheer rock faces, millions of fir trees, green water and dozens of icebergs of varying sizes.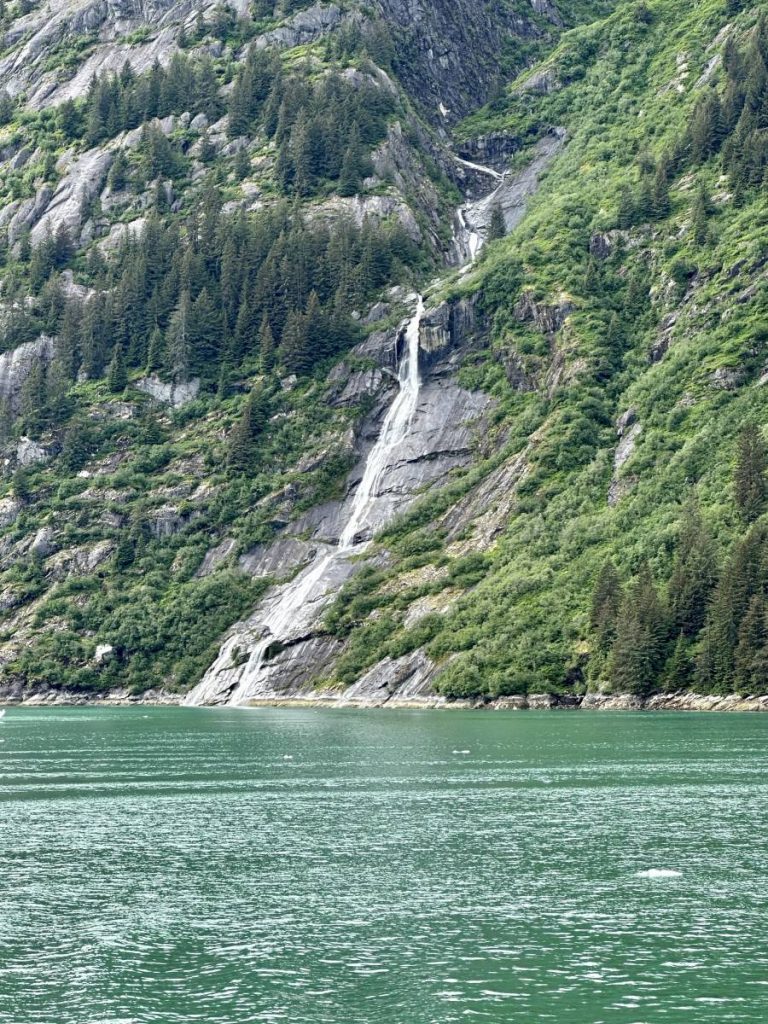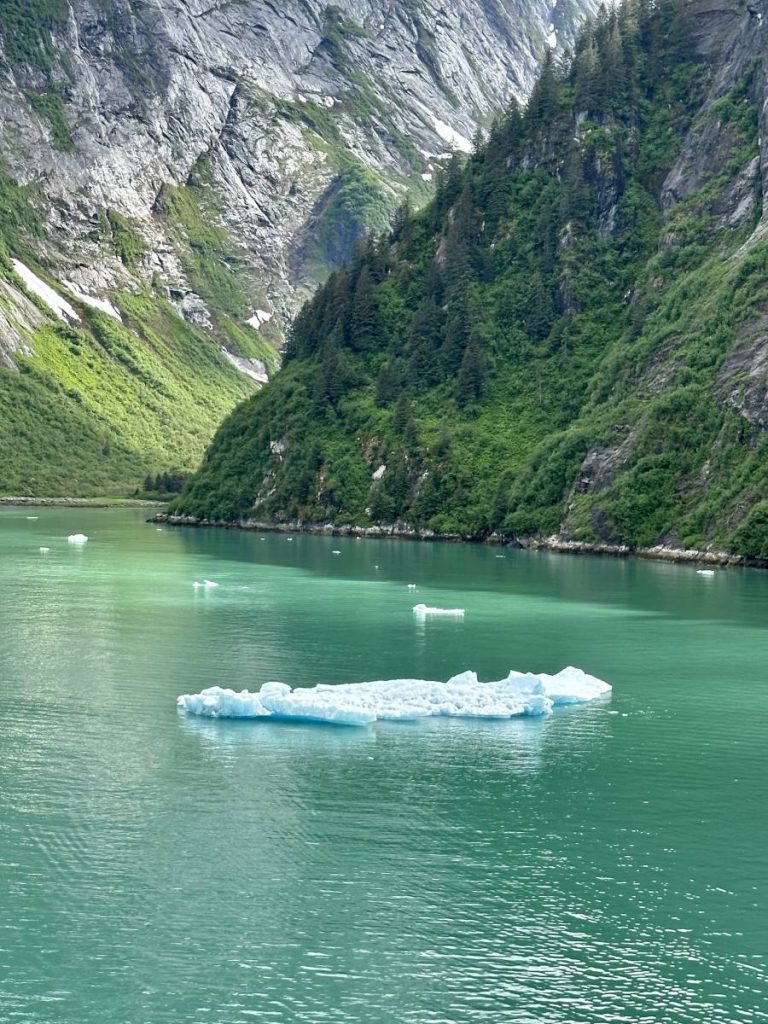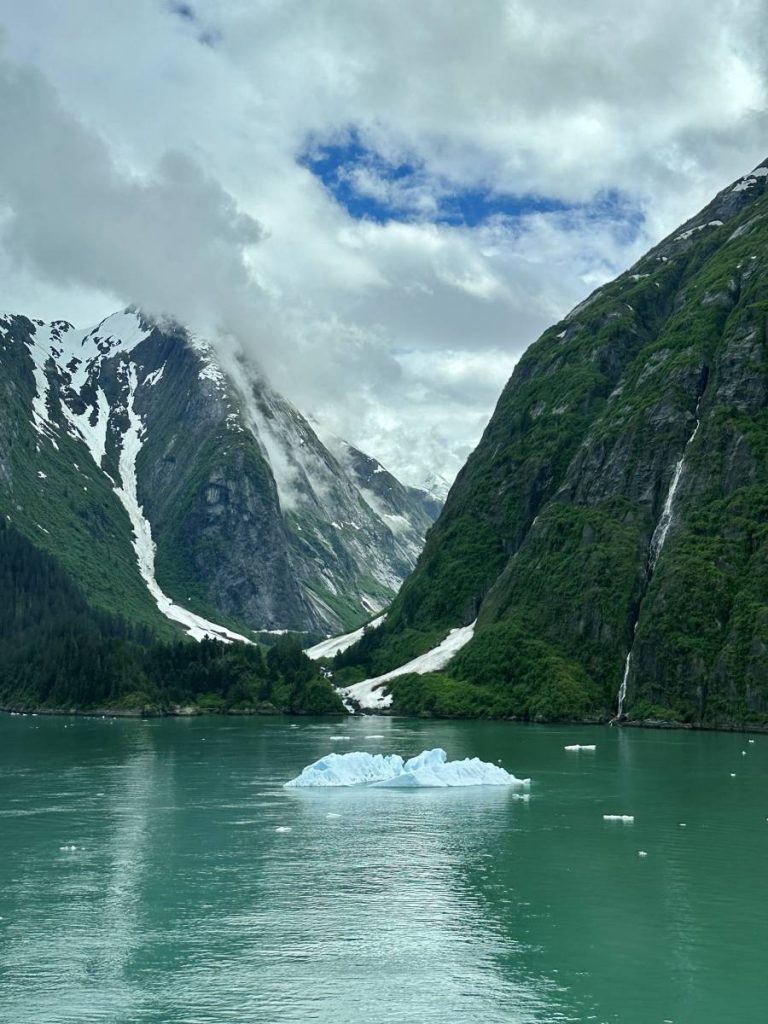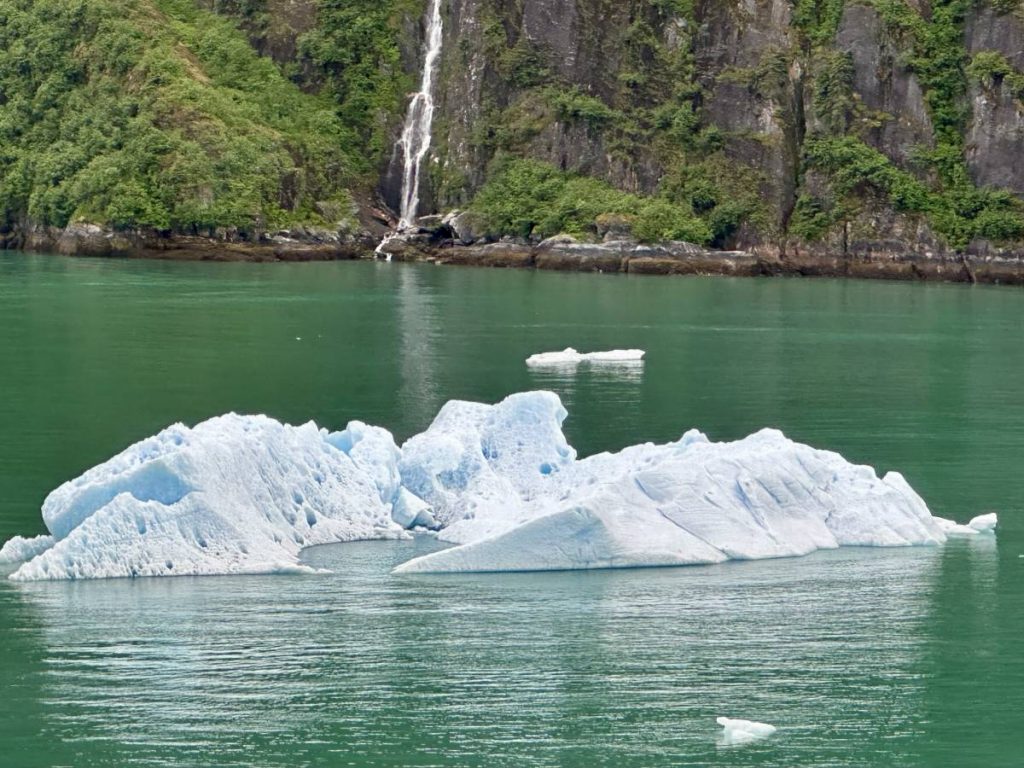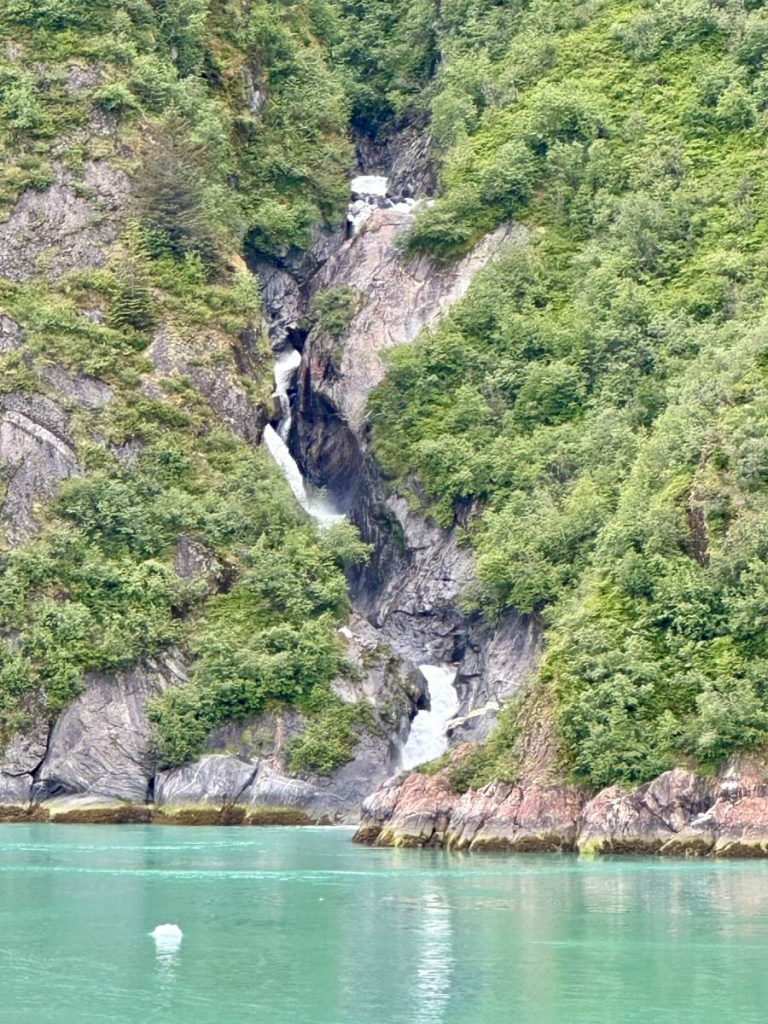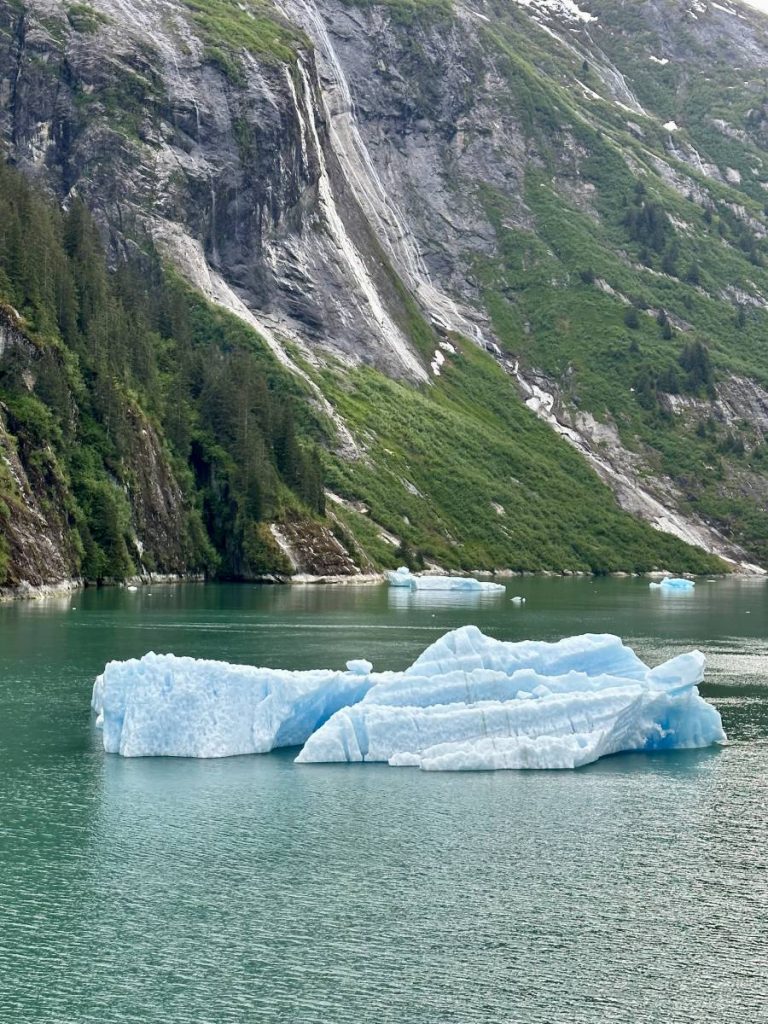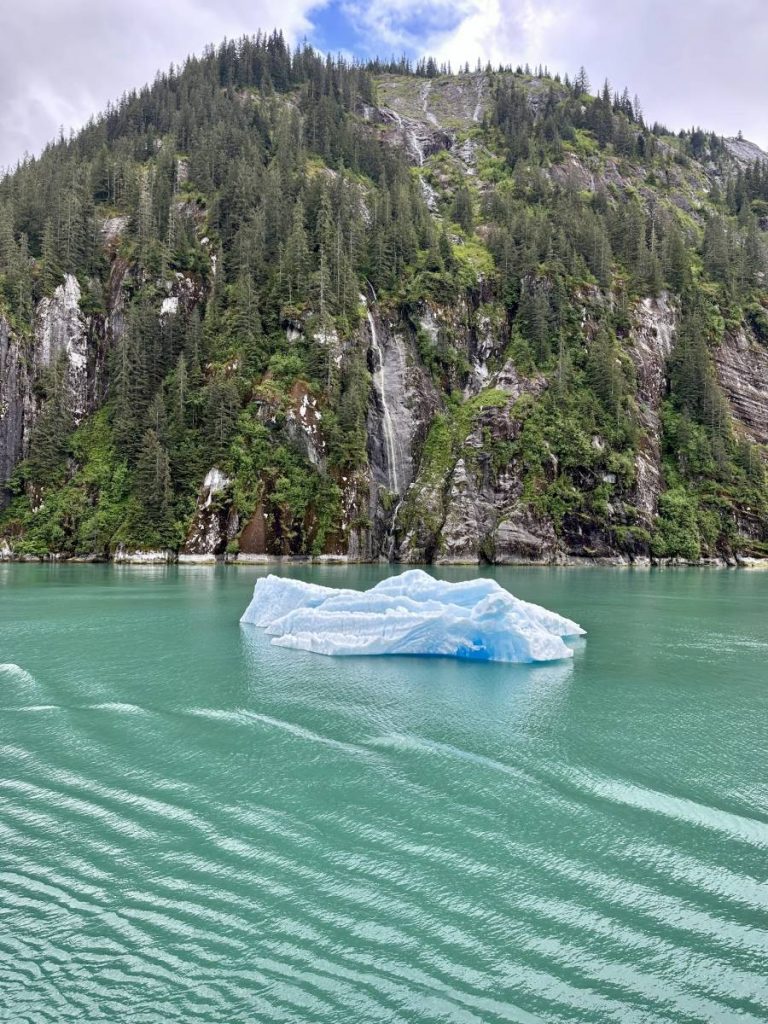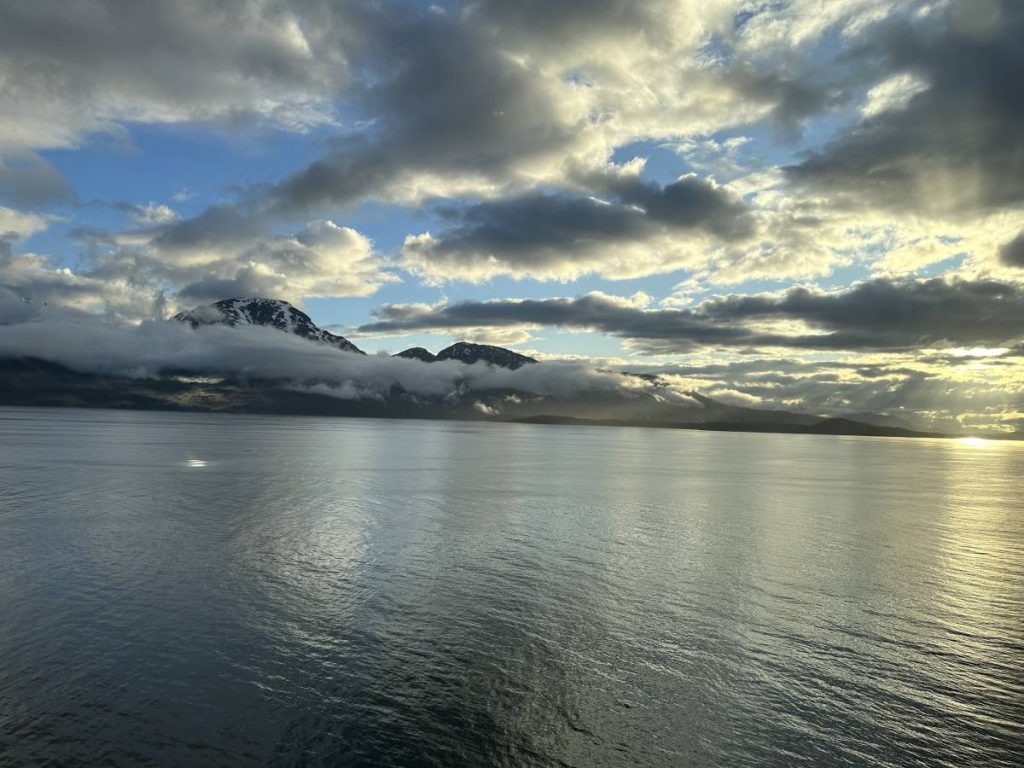 On Sunday we arrived at Icy Strait Point which is a private resort owned collectively by 1300 people from the Tlingit tribe, in the town of Hoonah. All the profits (and they were considerable), go to the community.
I headed off the ship with Georgia and we bought tickets to the gondola taking us up the mountain in two segments, the second of which was incredibly steep. I'd persuaded Georgia to do the Zip Rider which is the steepest zip line in the world. She was a little hesitant.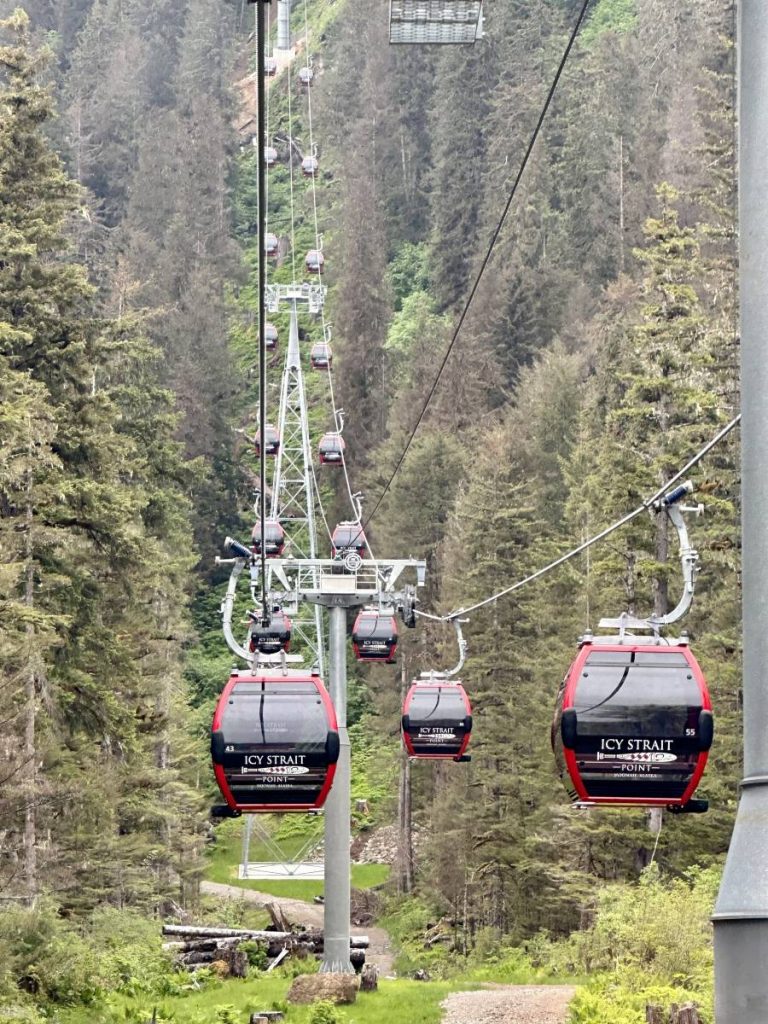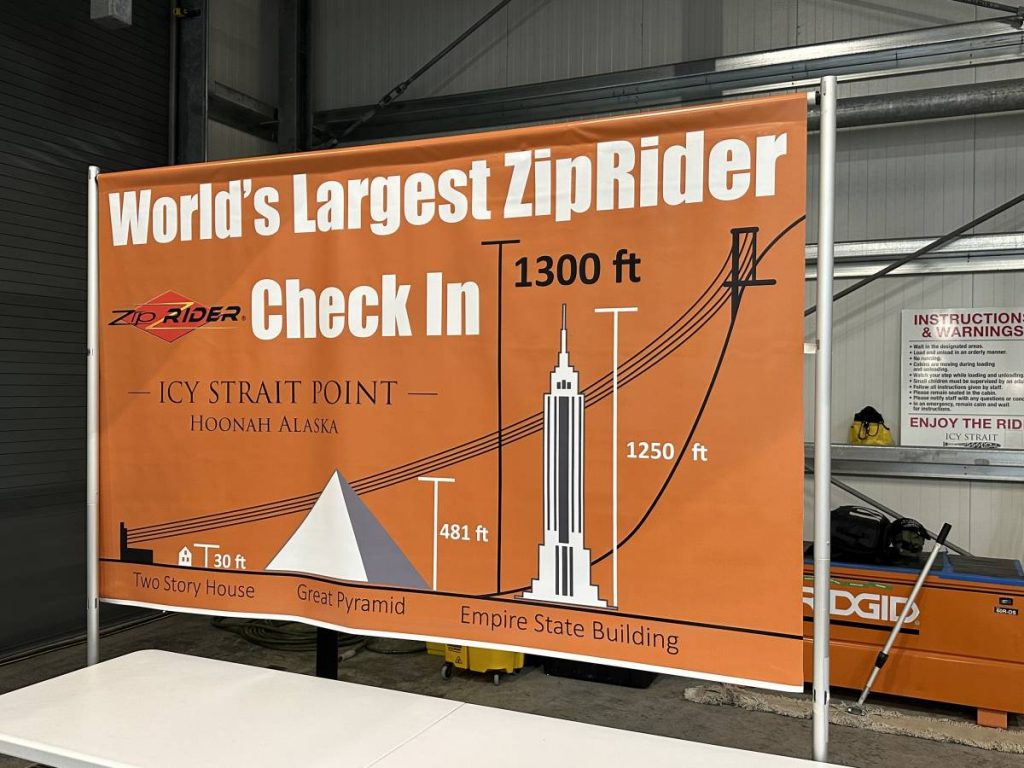 It was possibly the most exhilarating 2 minutes of my life. The zip lines are six abreast and you reach a speed of 65 mph. The descent is 1320 ft which is taller than the Empire State Building. The total length is 5,495 ft – a mile is 5,280 ft. We were the first customers of the day and I'm so glad I could share that experience with Georgia. She was very happy she did it. I was the only one who accepted the offer of goggles and I'm glad I did.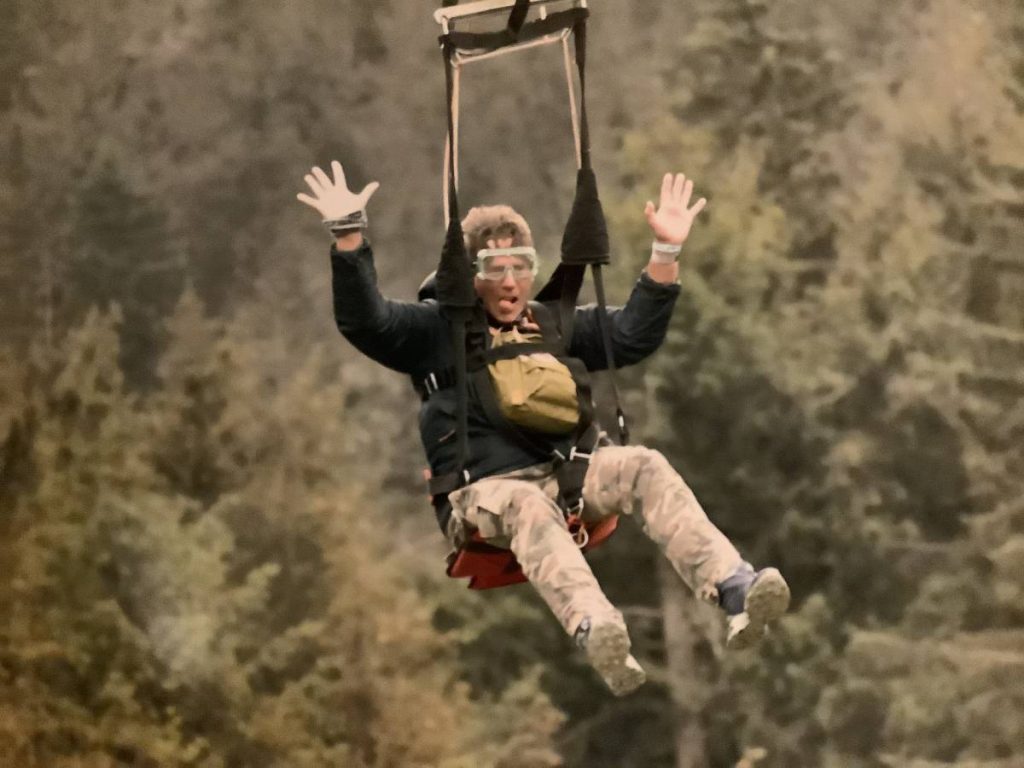 The longest zip line is in Ras Al Khaimah in the UAE at 1.76 miles where you can reach speeds of up to 93 mph. It's going on the bucket list.
I was heading back to the ship when I heard that Bear was going for a dip. An opportunity had presented itself. Luckily I was wearing my speedos. So, with a little persuasion I decided to get into the coldest water my testicles had ever retreated from. An ice bath is supposed to be between 10 to 15 degrees Celsius (50 to 60 Fahrenheit). The water here was 7°C or 45°F. Bear dived straight in. I was a little less gung-ho but I did it nonetheless without leaving my self-respect on the stony beach. Once in, I turned to talk to Bear but I couldn't. For a good five seconds I couldn't speak. It was like I'd had a stroke. This wasn't chattering teeth. I'd become momentarily mute. Once my vocal chords had re-established themselves as my main means of communication, I started to feel exhilarated for the second time in a few hours. It felt wonderful and two minutes later in felt even more wonderful to get out.
A big slot machine win, zip lining with Georgia, and swimming in Alaskan waters with Bear Grylls. It had been a fabulous 12 hours (and I'd been asleep for half of it).