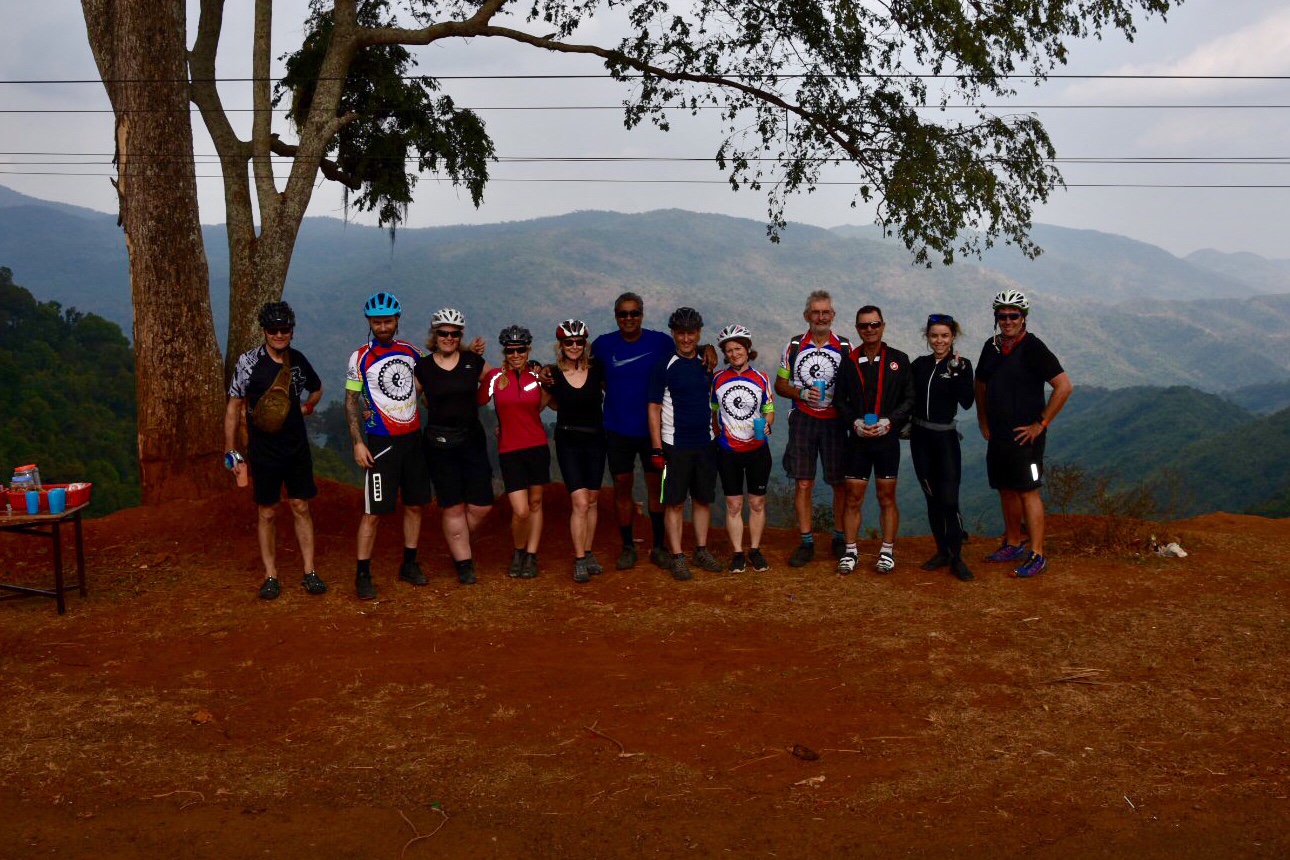 Dalat to Ho Chi Minh City
Our early Thursday morning departure from Dalat was via one of the Royal palaces. The Art Deco architecture was quite ghastly as were the interior furnishings. The last king of Vietnam used it as one of his residences. In 1945 when the communist party came to power and Ho Chi Minh became president, the royal family fled to Paris. That marked the end of a monarchy in Vietnam. From then on he wasted his life gambling and chasing women. Did I say wasted?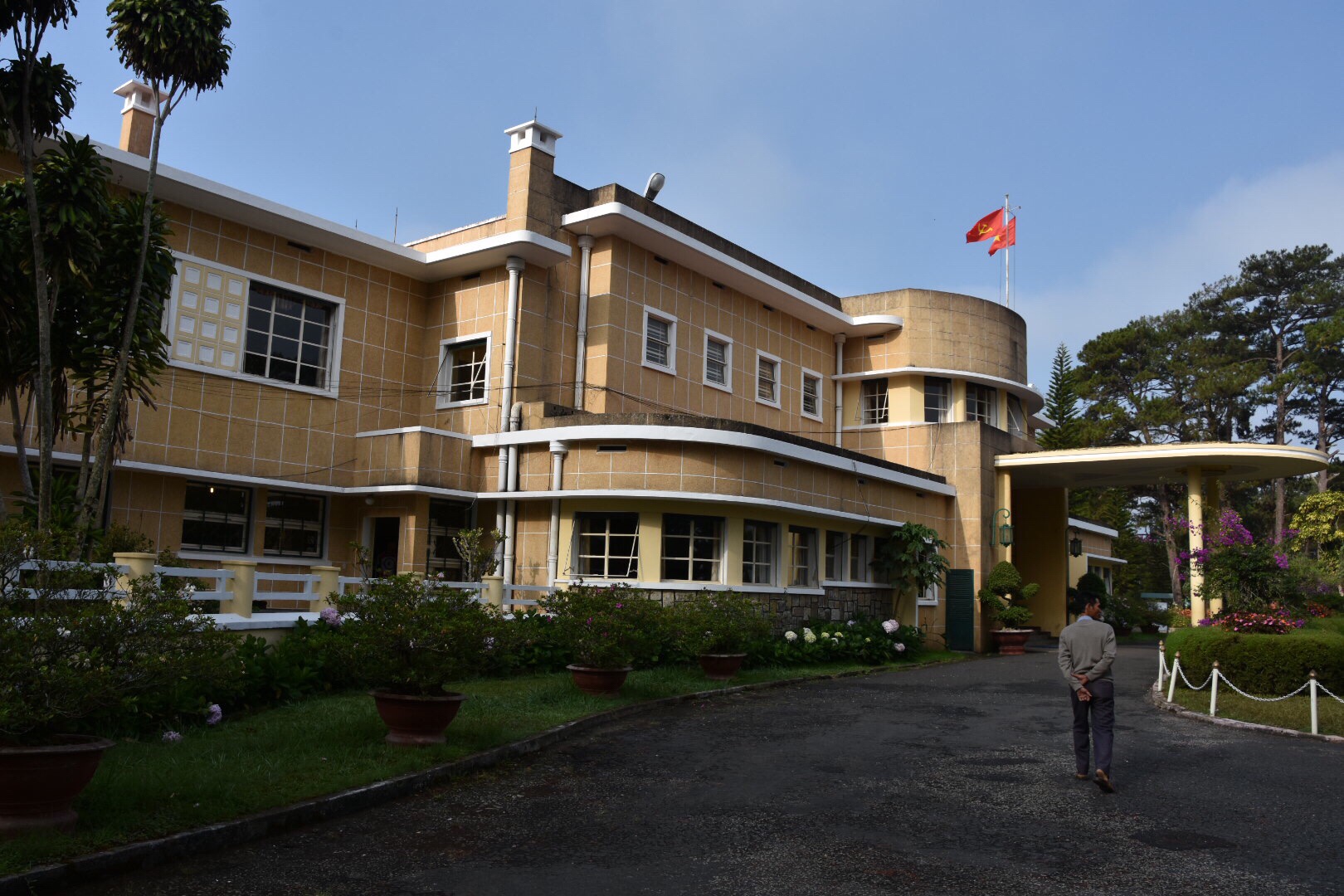 Our cycling took us from the hills of Dalat at 1500m high all the way to the coast meaning long stretches downhill which was most pleasing. I much prefer going down. We managed 77k – 17 cycling and 60 rolling. Fiona got a flat tyre along the way. It was only a matter of time. Those poor tyres had been under a great deal of stress for 11 days.
En-route we'd stopped for some weasel coffee. Weasels are force fed coffee beans and once they pass through the poor little things the beans have a distinctive taste. I'm not a coffee drinker but I had to try weasel coffee. Let's just say it won't be added to the weekly shopping list. We passed through many small towns, villages and schools where the kids were so excited to see us cycle by. Instead of cars, parents pick the kids up on their motorbikes. Quite funny.
We arrived at our beach hotel in Phan Thiet at dusk and it was "dinner with the support team" night. As well as Son we have Mr. Lee (Bruce) our mechanic, and two other fellows who drive the bus and the bicycle van. Only Son speaks English so communication has been nods and winks and general gesticulating.
Friday was our last full day together; our last ride and the last time the driver had an opportunity to touch my belly inappropriately. We rode alongside the coast for quite a few kilometres passing some lovely looking resorts on the left-hand side as well as the Feng Shui Resort on the right-hand side (totally facing the wrong way). We did 40k before lunch and then headed for Ho Chi Minh City where I'd upgraded to a nicer hotel than the itinerary had listed. I couldn't help it. The Majestic is an old colonial hotel with high ceilings and an air of elegance perfectly fitting for a sweaty English cyclist.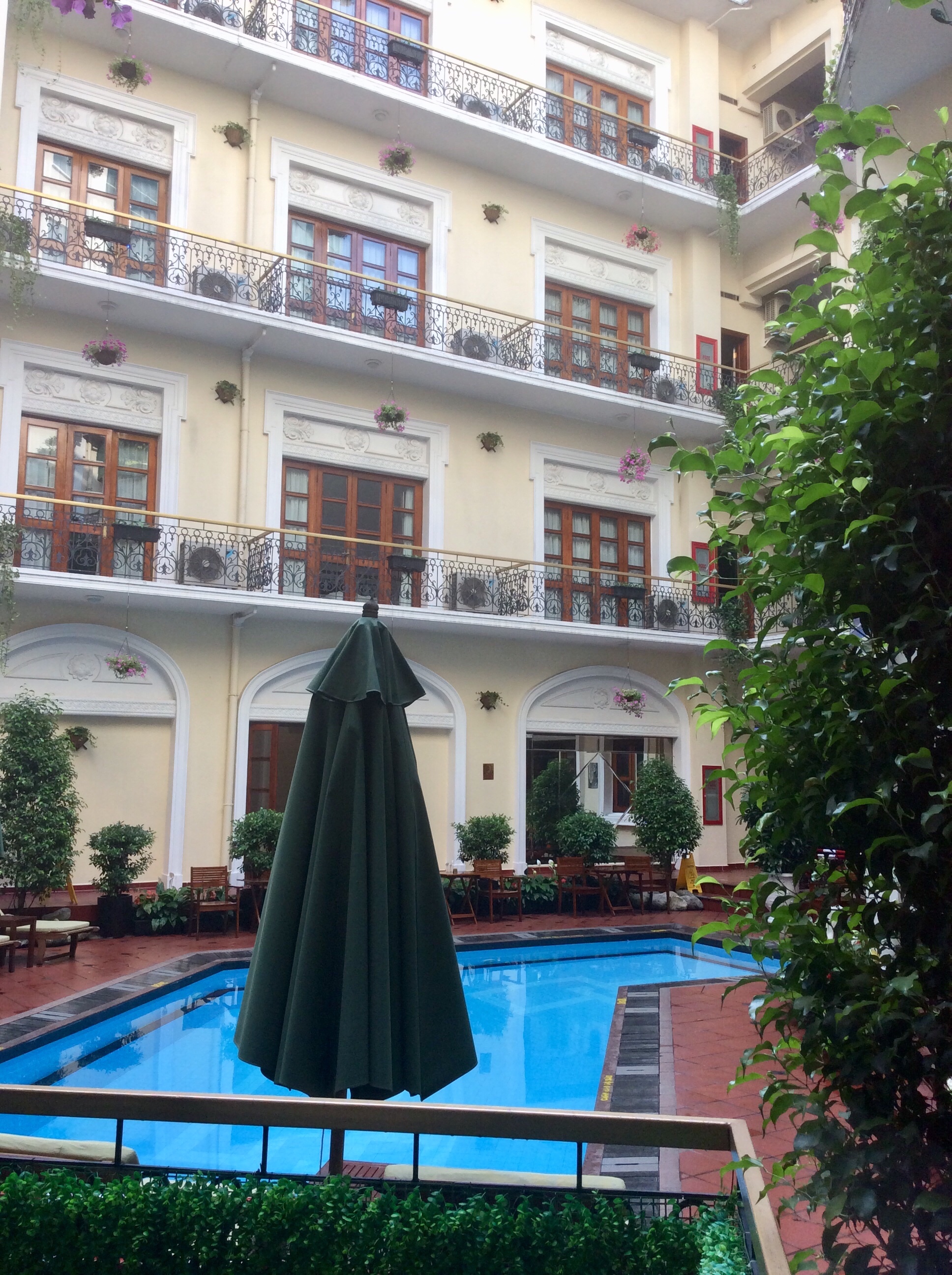 I headed straight for the spa and paid a few quid extra for a sauna and steam. What I hadn't realised is that it was in a massage suite and they were just for me. A one man sauna pod and a one man steam pod. All rather weird but lovely in equal measure.
I have really enjoyed this trip. I've cycled 575k and it was a lot easier than the first trip a few years ago which was only 400k. I will definitely do more cycle trips and hopefully with Fiona, Raj and Jackie as they are super company. The rest of the group have been great too. The accommodation whilst below what I may normally choose ranged from perfectly adequate to rather jolly nice and the saving grace of the cheaper hotels is reasonable minibar prices and I do get thirsty.
So as I sit here in the rooftop bar watching the traffic below, both on the river and the on the streets I'm thinking just how lucky I am to be able to do this travelling. I left the UK on September 3rd and spent less than four weeks at home since. I've talked a lot about Katy to various people which always helps. I find myself going through the same story every time I travel with new people though. I think about her several times a day and if she turned up tomorrow it would seem like yesterday that I last saw her. I'm not sure if that makes sense to anyone. What I do know is that she wouldn't be keen camping in a tent in Africa or riding a bike through Vietnam but she would certainly approve of this Chilean Pinot I'm drinking. Cheers to you honey.
The last supper was supposedly near my hotel so I walked. After getting hopelessly lost I arrived after an hour and I was rather moist to say the least. Saigon is a humid place and not somewhere where walking is considered practical. Dinner with everyone was good and afterwards we found some live music in a bar in my hotel. I got a bit trolleyed but from what I can remember the evening was marvellous.