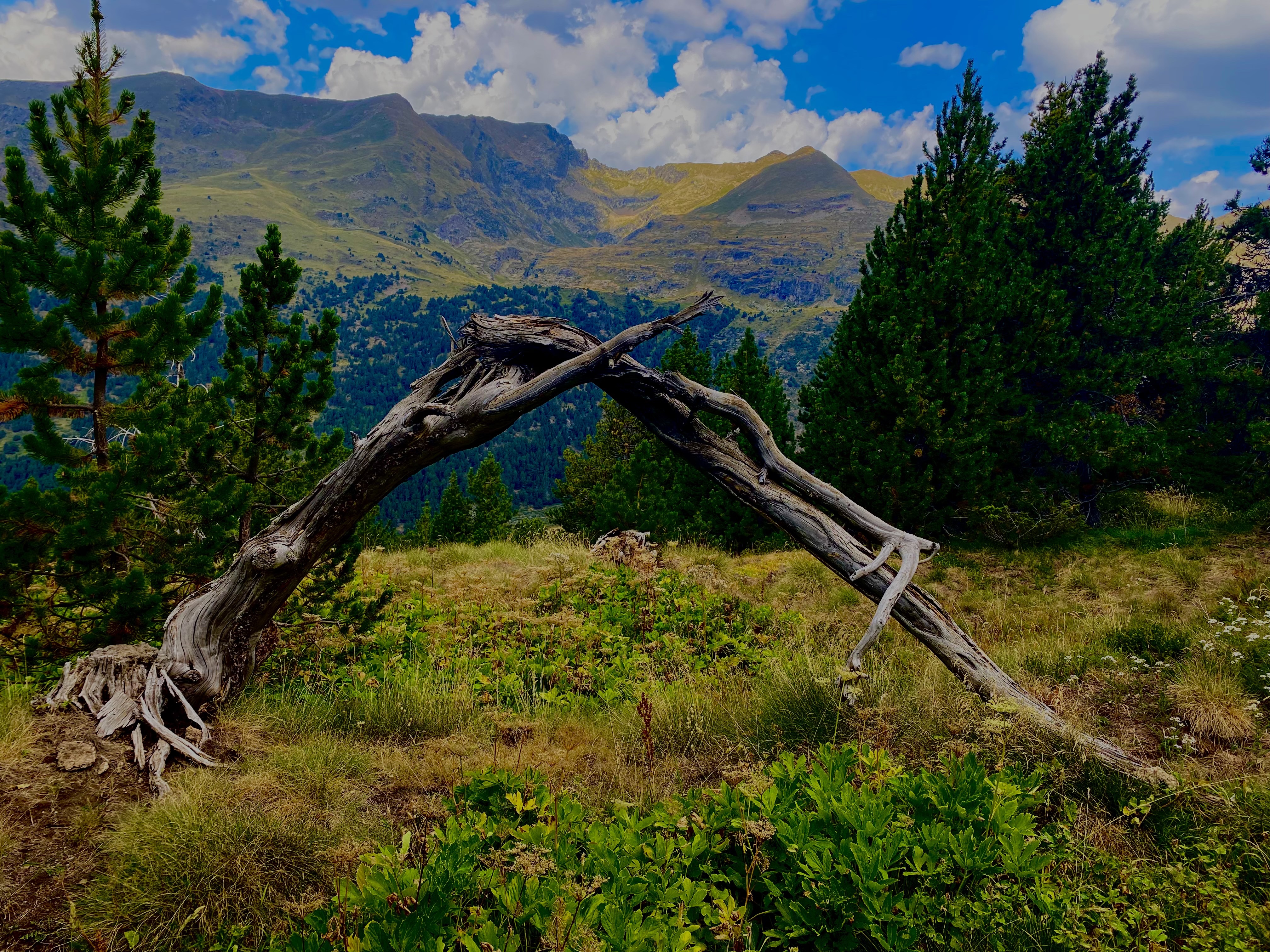 Hiking the Pyrenees in Andorra – Part 2
Wednesday
I woke at 3 am in a very hot room. I couldn't get back to sleep again so I decided to award myself another "free day", not to go on the hike with the others, and do my own Paddy hike, (otherwise known as walking on the flat).
I set off at 10am bound for the town of Canillo, 3 1/2 miles away. There was a hiking path that followed the river called the Red Rooster which seemed more appealing than the pavement. I found the Red Rooster but only got halfway before I lost it and had to go the rest of the way on the pavement. I say pavement, but it ran out at various points leaving me walking on the road. Andorra doesn't do pavements with any degree of consistency. It took me two hours to get to Canillo in beautiful warm sunshine.
I booked my ticket for the Tibetan bridge for later in the week before jumping back on the bus toward the capital. Did I mention how nice the buses in Andorra are?
It was a bigger town than I was expecting and after purchasing a replacement selfie stick, I found the main pedestrianised shopping area. It was very nicely done with lots of high-end shops. From every direction you could see mountains. Very picturesque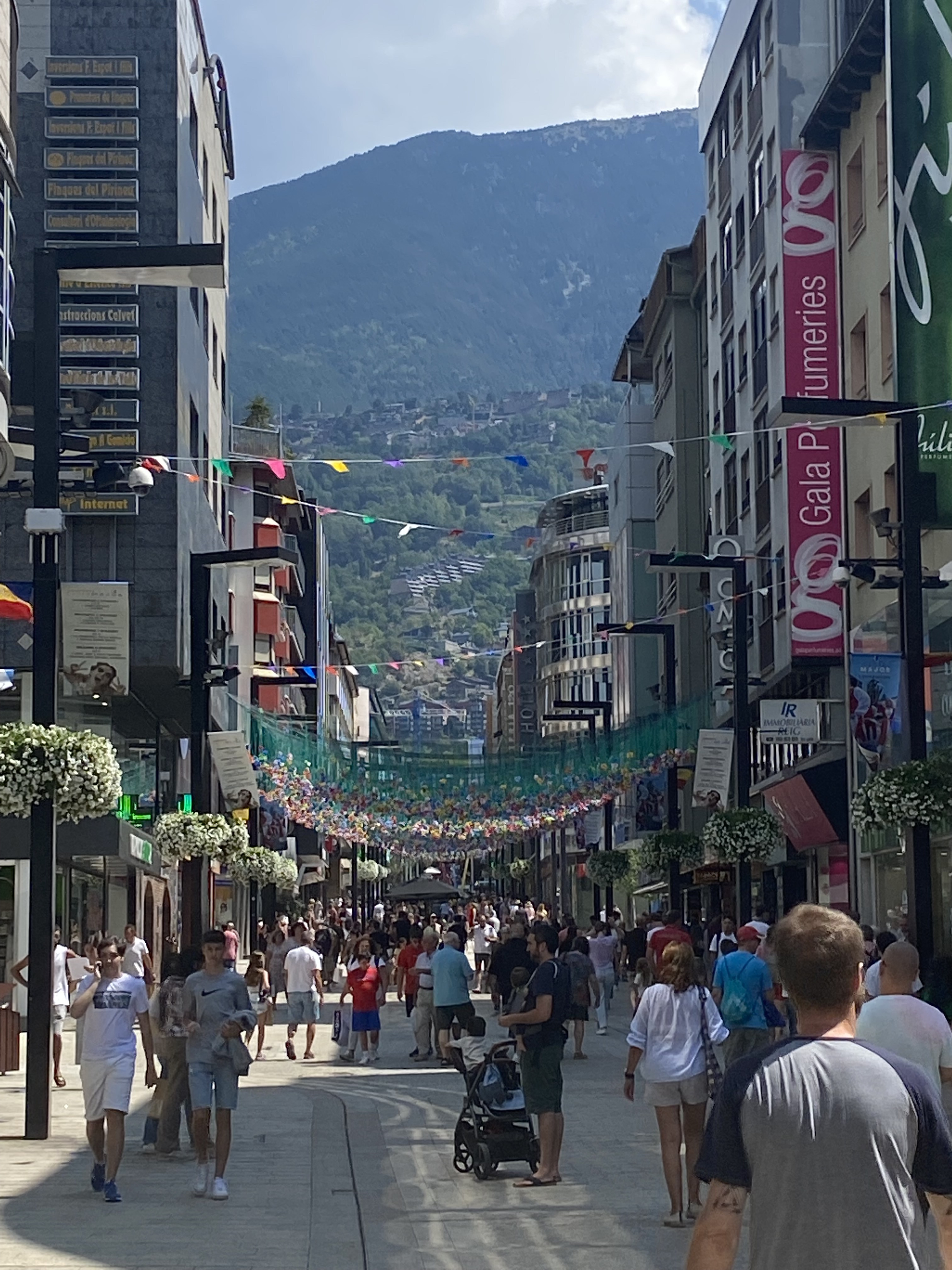 The summer weather in Andorra seems very predictable. Blue skies and sunshine in the marring – rain in the afternoon, with perhaps a rumble of thunder. One night we had hailstones as large as a sugar cube (just a different shape).
Thursday
I joined the group for our final scheduled hike of the week which started from the hotel. Apparently this was Donal's favourite hike at around 13km, in the Incles Valley.
We stopped at a little stone bridge across a babbling brook, which was an absolutely beautiful spot for a picnic. I could easily have stayed there and abandoned the rest of the hike. But alas, Donal had other plans.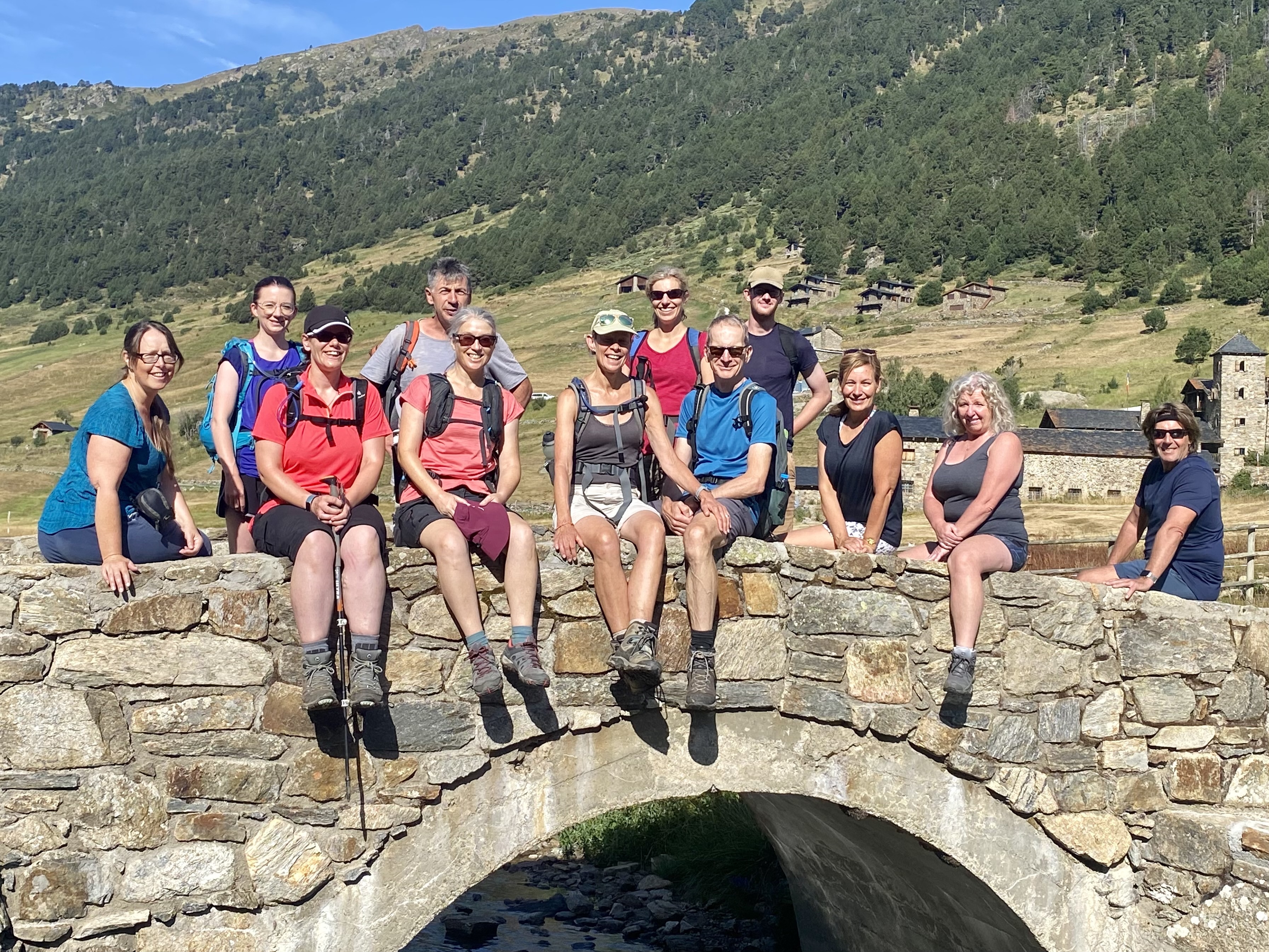 We continued and I put my headphones on and listened to Journey on the way up the hill. I still had memories of seeing them live with Simon in Vegas last month.
We reached the high point of the day at 7637 feet, and stopped for lunch. We were next to a mountain lake and it wasn't long before Madeline was appropriately dressed for a swim. Some of the others had gone swimming the day before but I had missed out.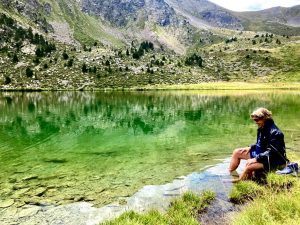 Ignoring protests from various body parts, I stepped into the water and immersed myself in stages. Whilst Madeline had entered the water with no visible signs of shock, it was a slightly different story for me. It took a minute of nonsensical gibberish before I managed to catch my breath and then, all was good. Swimming in a mountain lake 7600ft above sea level with spectacular scenery all around. I would rank it as one of the best experiences of the year. And this from a man who played bingo on a Transatlantic cruise.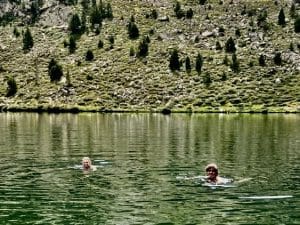 I didn't have a towel with me but luckily Josh did, and he was happy to lend it to me. I made it up to him later.
On the way back down, Donal kept stopping in front of us due to being in deep conversation with David about Scottish independence, so I overtook him and spent the last hour and a half walking back on my own. Luckily the route was well marked with yellow paint blobs.
Sandra had done three hiking trips this year and said that this was definitely the hardest one, possibly because of the altitude. I was generally one of the back markers which suited me fine, however, the closer we got to a bar, the nearer I got to the front.
On my journey back down I sat under a tree during a brief rain spell, and just wondered at the beauty all around me. It was a magical solitary moment – just me and nature and a fly that wouldn't leave me alone. Life was good.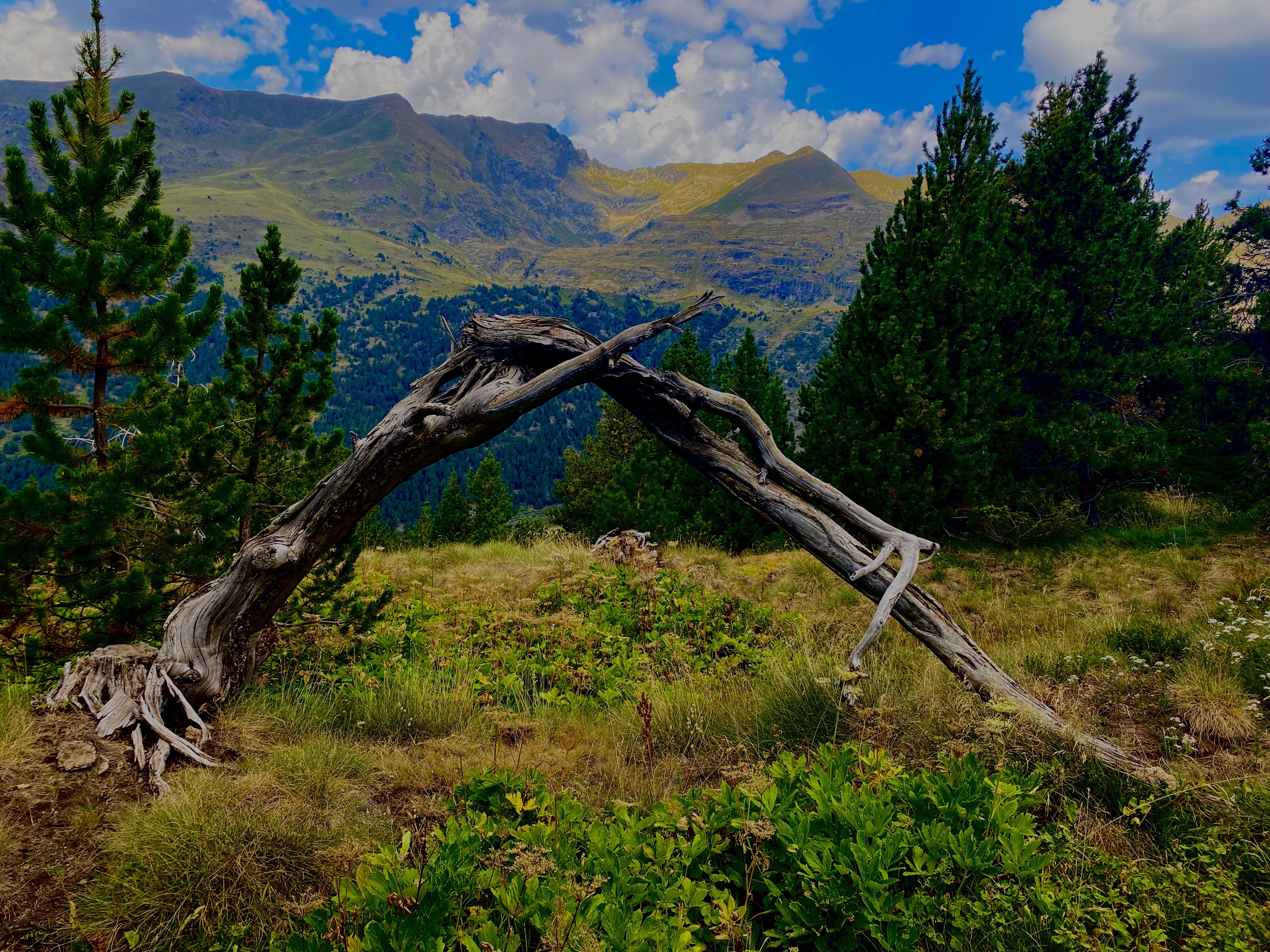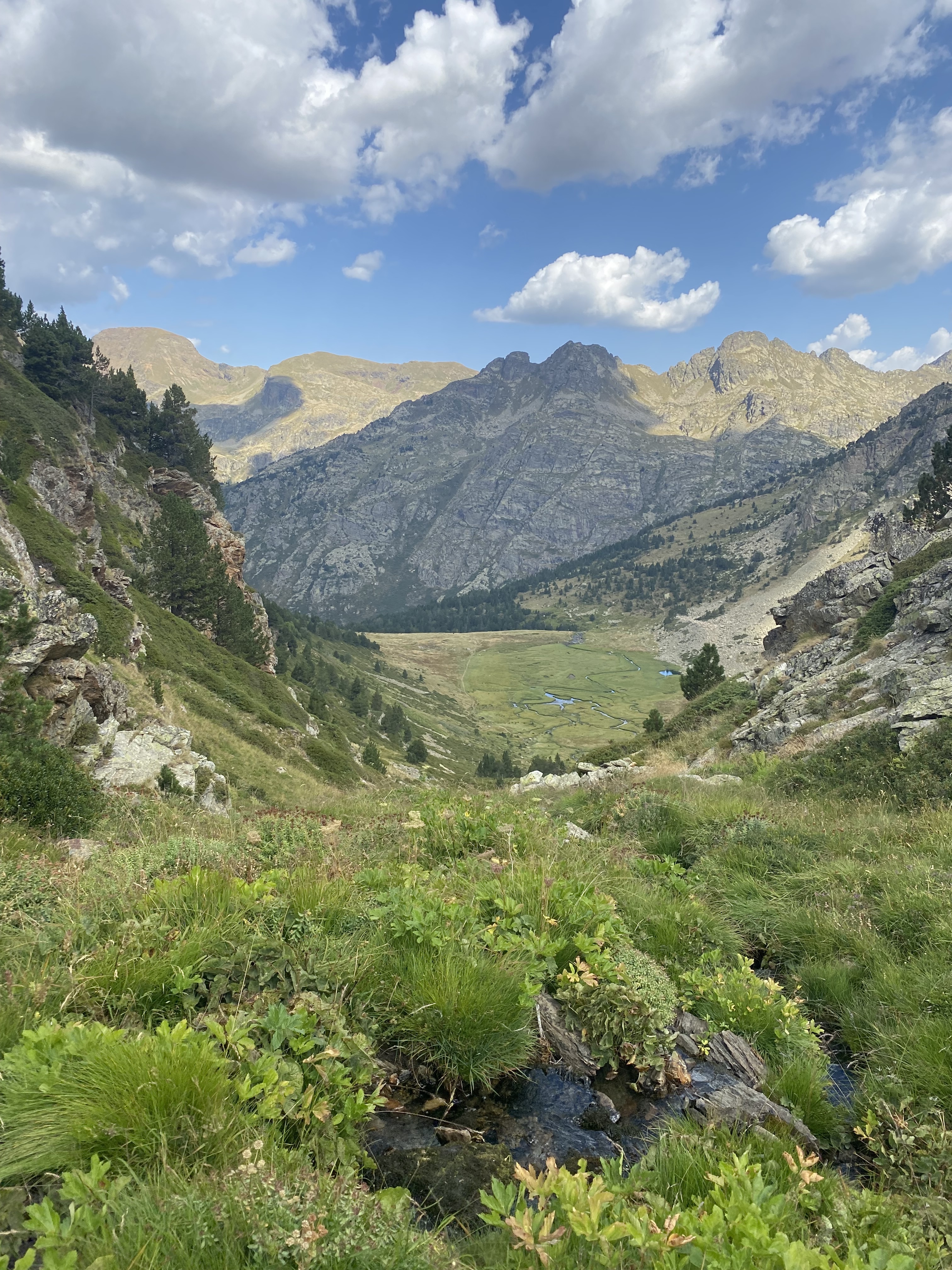 I was first back to the hotel and treated myself to a San Miguel – tasted wonderful.
Friday
Another free day and I was keen to walk across the Tibetan bridge. Welsh Jo was the only other bridge walker in our group, however, we didn't have tickets for the same time slot. Jo ended up being the very first on the bridge. See picture below.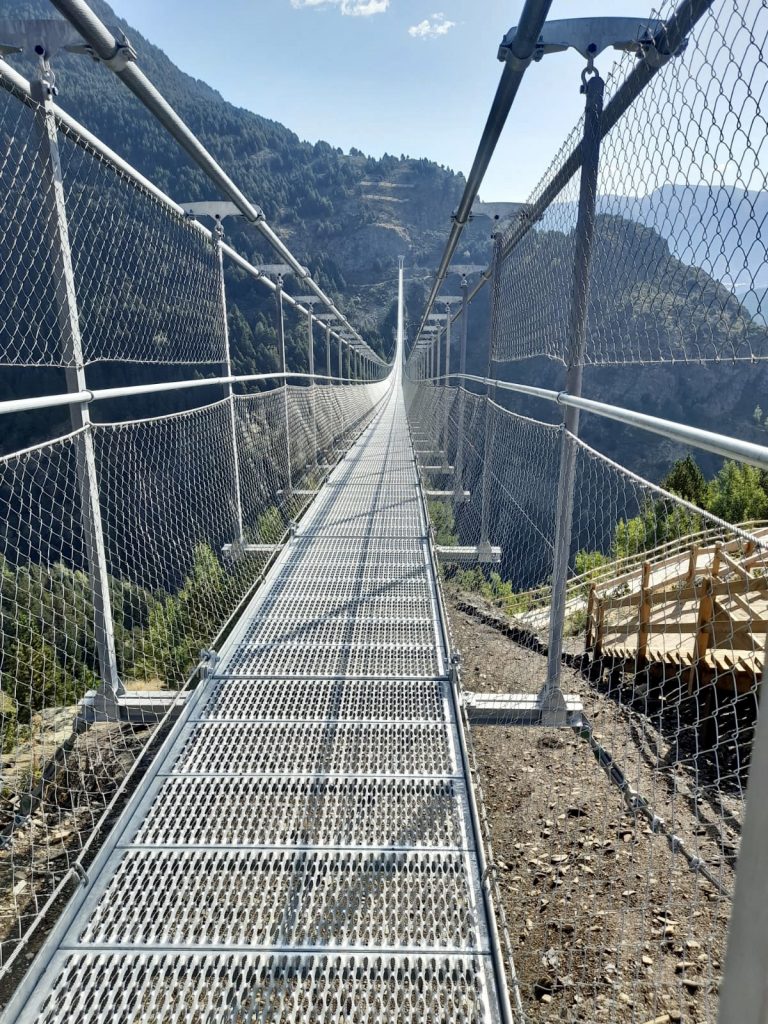 I was back on the yellow bus at 9:30, heading for Canillo. I had time to get the gondola to the top of the mountain so I did. Two gondolas in a week. The start of an obsession.
The Mon(t) Magic, as it was called, had lots going on at the top. A 550m zip-line (the longest in the Pyrenees), water sports, horse riding, and a toboggan track. I went looking for some magic. I had intended to look around for 20 minutes and then head back down, but I was attracted to the lure of the chairlift. I hopped on and dangled.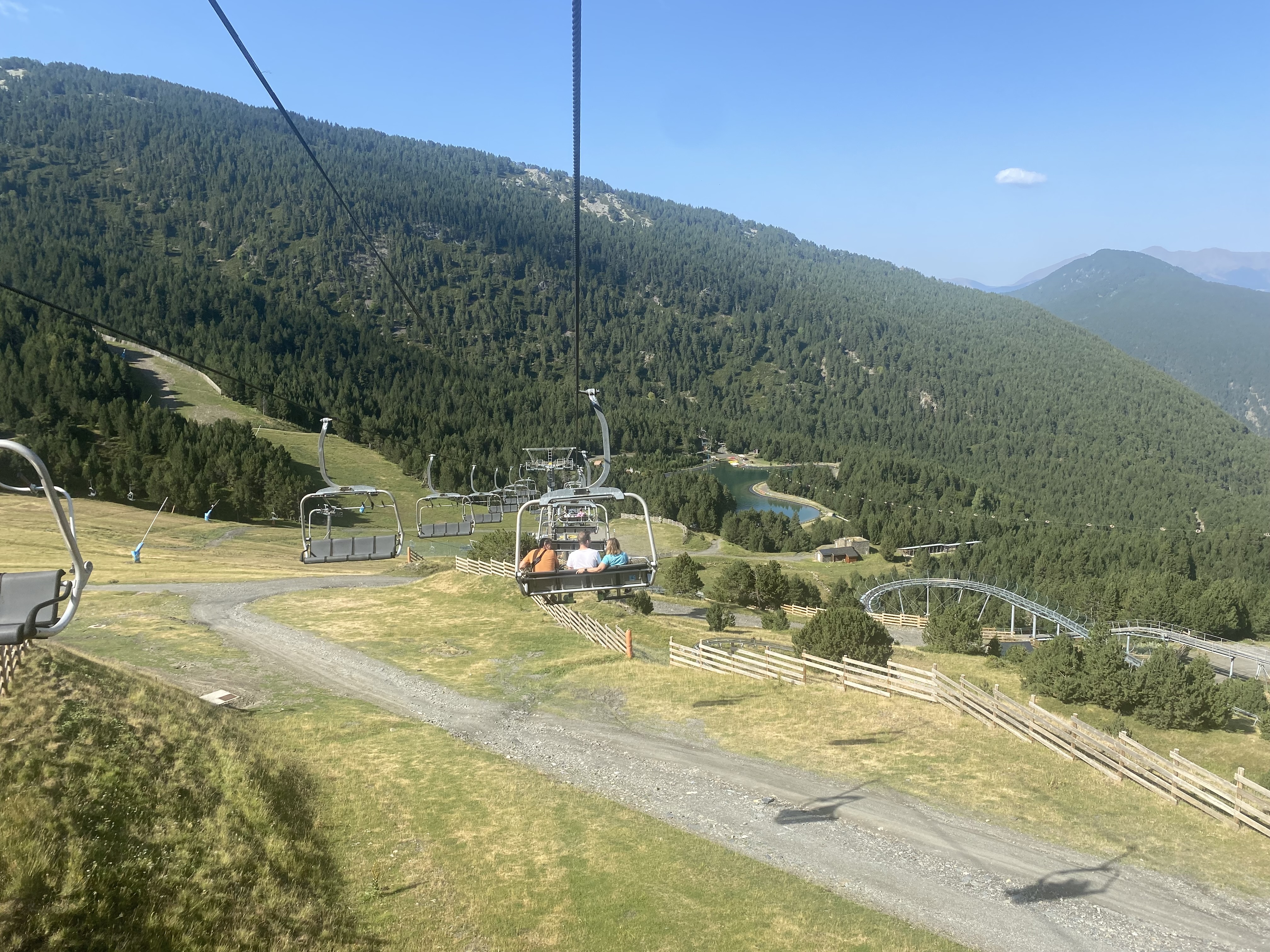 I found a lake and the water sports and mooched round there for awhile before my second leg dangling experience of the day. I headed back down the mountain and walked a short distance to catch the bus for the bridge walk.
I had a bit of time to kill before my Tibetan bridge experience, so I bought a sandwich from the gas station and found a children's playground to sit in. Sadly, my solitude was interrupted when some children turned up. I forgave them. This was "their world" after all.
The bus took us most of the way up the mountain, however, it was still a fair schlep to the top. I thought my hiking for the week was over.
I started the bridge a little apprehensive and things didn't improve as it became more wobbly. I was glad to get to the other side. It was certainly a mortality facing moment for someone with an imagination.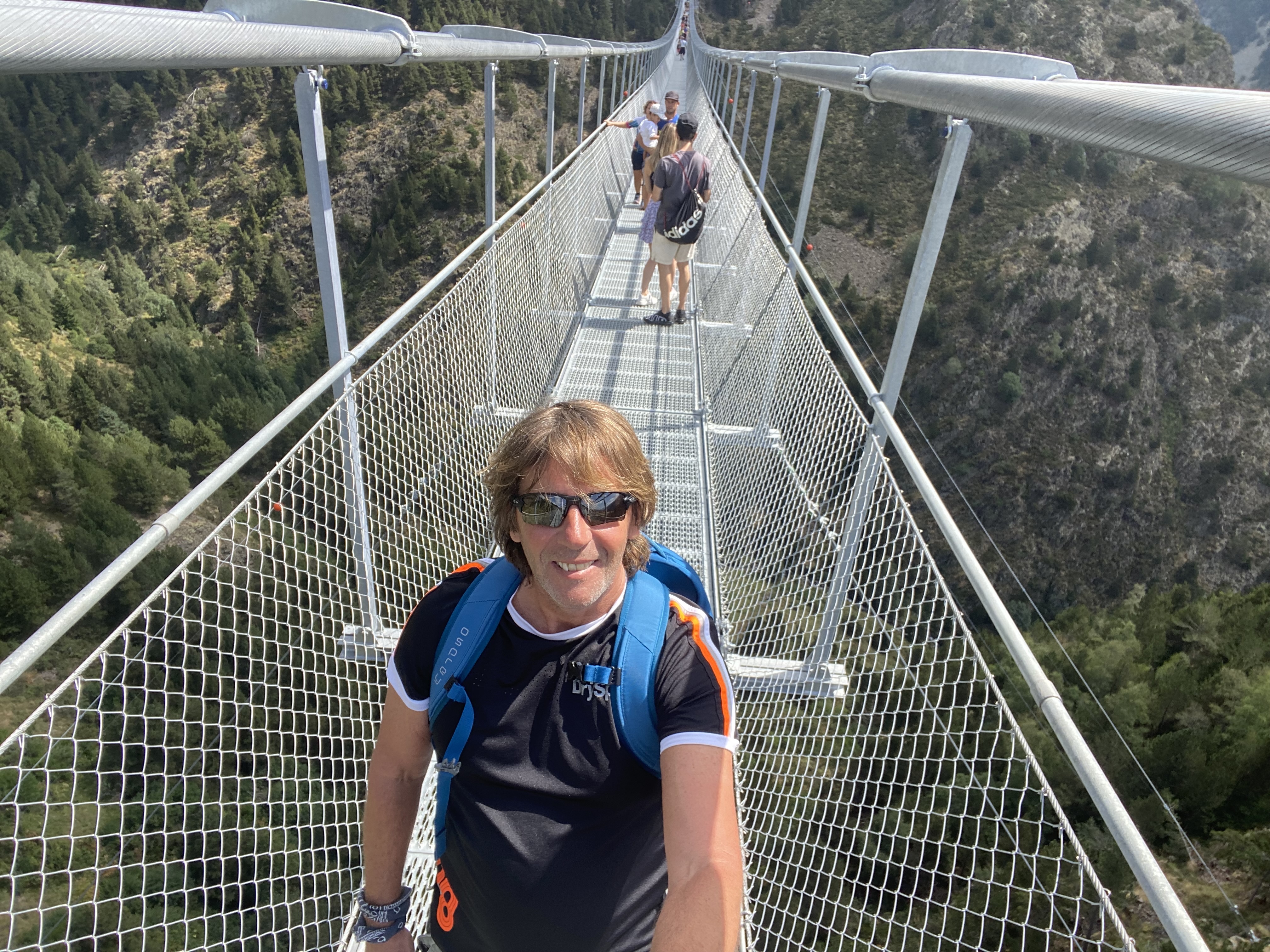 In the middle, at the nadir of the dip, there was a bungee platform, but nobody was jumping. Thank the lord.
On the walk back I was a lot calmer but I was still walking at quite a pace. I'm glad I did it but I'm not sure I'd rush back.
Back down in the town of Canelo I stopped for lunch to the pizza restaurant. Ordered my usual margarita rather upsetting it came with olives. When was the last time you got a margarita with olives?
We met as a group,for the last supper. We'd bonded well as a group. I think shared adversity had something to do with that.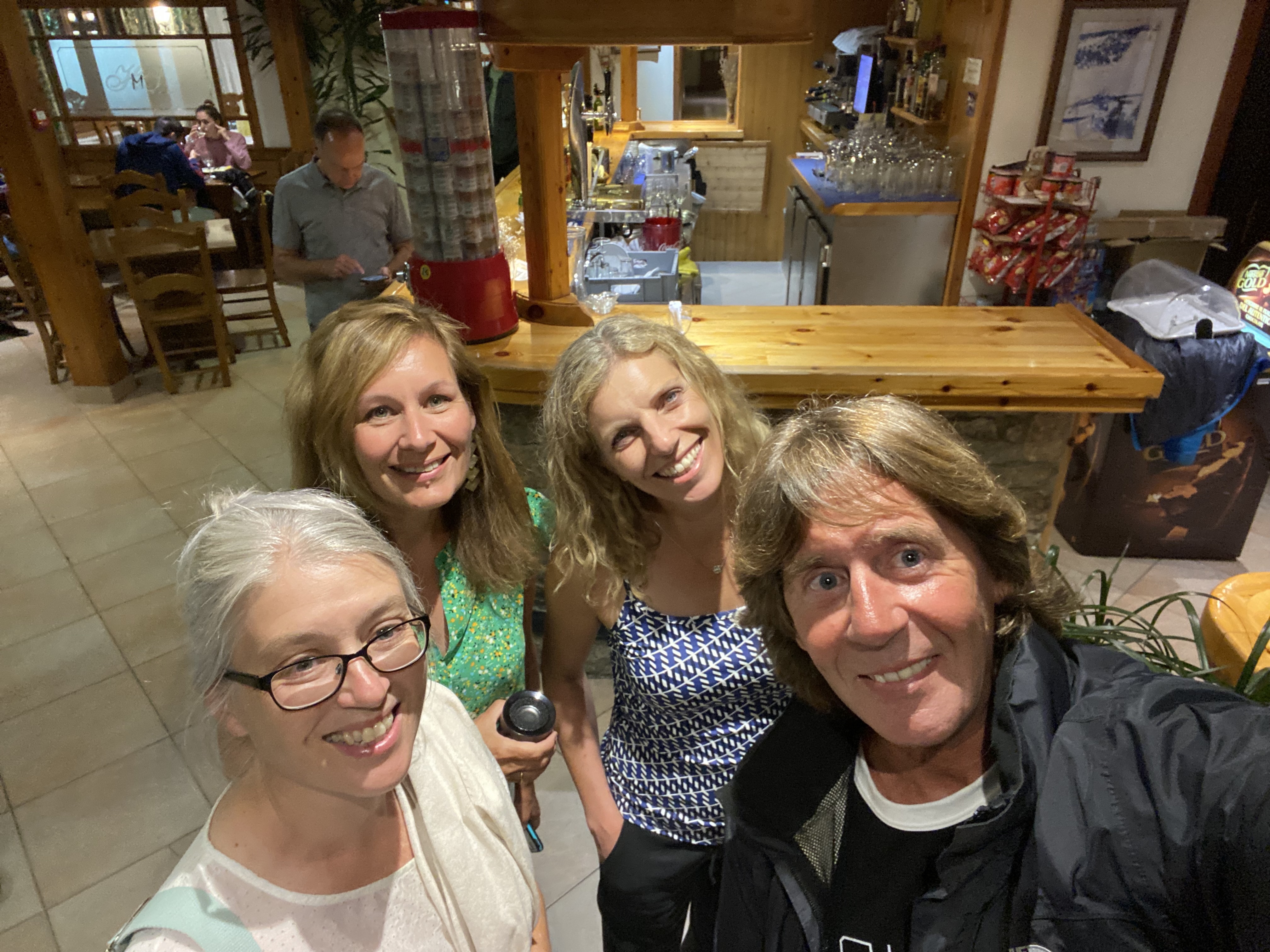 We got back to the hotel and we played music trivia on David's phone. They were good – a formidable group.
At 23, Josh was the youngest in the group. He's in the army but used to be a croupier at a casino.
Next was Georgette the geography teacher who entertained us all week with her various sunburnt body parts. She wore factor 50 all week but still suffered. I wore nothing and had no problems at all.
Faye was from Scotland and had left her husband behind for a week. She was a doctor and delivered babies for a living (through the sunroof).
Kate was an English teacher from Hampshire and had lost her husband three years ago in a car crash. Very nice lady and so easy to talk to.
Madeline smiled all week and did something at Oxford University. There was something quite enigmatic about Madeline.
David (2) loved to talk about interesting subjects relating to geopolitics. A knowledgeable man. He didn't want to be in group photos so became the de facto photographer.
It was a wonderful week breathing mountain air and clearing my head. Not to mention the benefits to my gluteus maximus.
My Andorra travel tip would be as follows. Pack fly spray.
We arrived back at Barcelona airport at 11:11, much earlier than scheduled. I could've got an earlier flight! So I went online to the Vueling website and it appears that you can change your flight to an earlier time with relative ease- so I did. T2 in Barcelona has a bar in the car park. I think this is a wonderful idea for airports around the world. Madeline and I were on the same flight so she joined me for a couple of drinks (in the car park), before we headed off to T1.
Check-in was even more tragic that Gatwick but I've got nothing to complain about.
Next stop Poland.