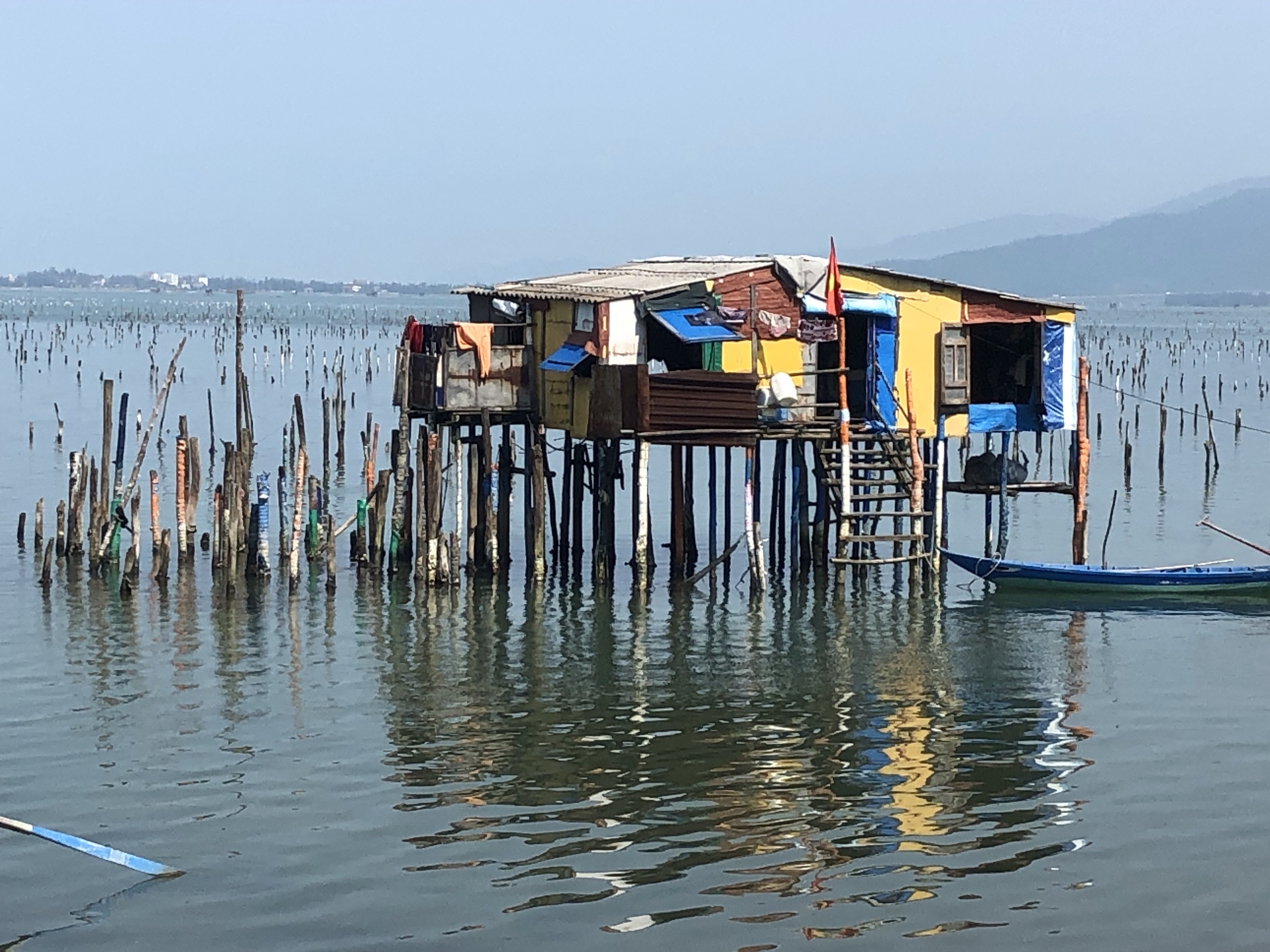 After getting off the train ride from hell, we had a short ride to our hotel which was actually described as a resort. I think that might have been taking it a little far but there was a nice pool and some treatments on offer so I went with it.
I wasn't feeling too great and another head cold was percolating so I ducked out of the planned activities and stayed behind in the hotel. I went straight to bed for sleep. In the afternoon I couldn't help myself so I had a massage for 90 minutes. Nothing noteworthy about it. It was meant to be a cupping massage but I didn't feel cupped by the end. I met with the rest of the group in the early evening and Jacqui and I shared a bottle of wine. A very low key day and evening.
Friday promised to be one of the visual highlights of the trip along the coastal road to Hoi An but it was less impressive than my imagination had conjured up. The weather until then had been overcast which is great for cycling but not so good for vitamin D chasers. This was the day that the sun came out and Fiona got burnt. Fair Scottish skin isn't equipped for Vietnam sun.
The morning consisted of a 50km cycle which was the most pleasant so far. Once the lower cheeks acclimatise, cycling is far more pleasurable with only the lactic acid in the thighs causing any sort of pain.
Our group is the best I've done a tour with so far. No duds. We've bonded well and help each other out whenever necessary. A real team atmosphere. Two couples – Adrian and Suzanne (Suzanne is a police officer for the City of London police and knows Grahame), Justin and Marie – GP and nutritionist living in Chichester. Gary the Canadian (58) from Toronto, Mancunian John (72), Steve (59) and daughter Onisna (25) from Gold Coast, Australia and the other three from the previous trip.
After lunch we had a further 30km to do split into three sections of 10km. The first was round a lagoon, lovely. The third was downhill, marvellous. But the second was uphill for the whole 10k to a height of 1500ft ASL. All I can say is that they all did marvellously. I plumped for the scenic no pain option on the bus.
We arrived at a lovely hotel in Hoi An which is a pretty coastal town of some 80,000 people. It was home for 2 nights although looking around, I could have stayed for longer. Hoi An is known for tailoring with dozens and dozens of shops offering to make suits, shirts, dresses, multi-pocketed cargo shorts – anything you want. The Top Gear team had their suits made here in the Vietnam special.
On Saturday after a short walking tour with our guide we were free to do as we pleased for the rest of the day. I decided on some masculine pursuits and after a spot of shopping found myself having my eyebrows threaded followed by a hot stone massage.
Fiona was already in the "not very private" 4 bed massage area and I saw rather more flesh than as she was only covered with a small towel/flannel. I averted my eyes to avoid permanent trauma. The hot stones were just part of the overall massage experience. They were placed in a line up my spine for about twenty minutes and then used later to massage my back with what felt like hot oil. The temperature was just about tolerable. I'd do it again.
Hoi An is a lovely place and the old quarter is very picturesque indeed. It had a European feel to it and would be an easy place to spend time mooching about. The beaches are close by but I didn't get a chance to see them. I've heard they're very nice.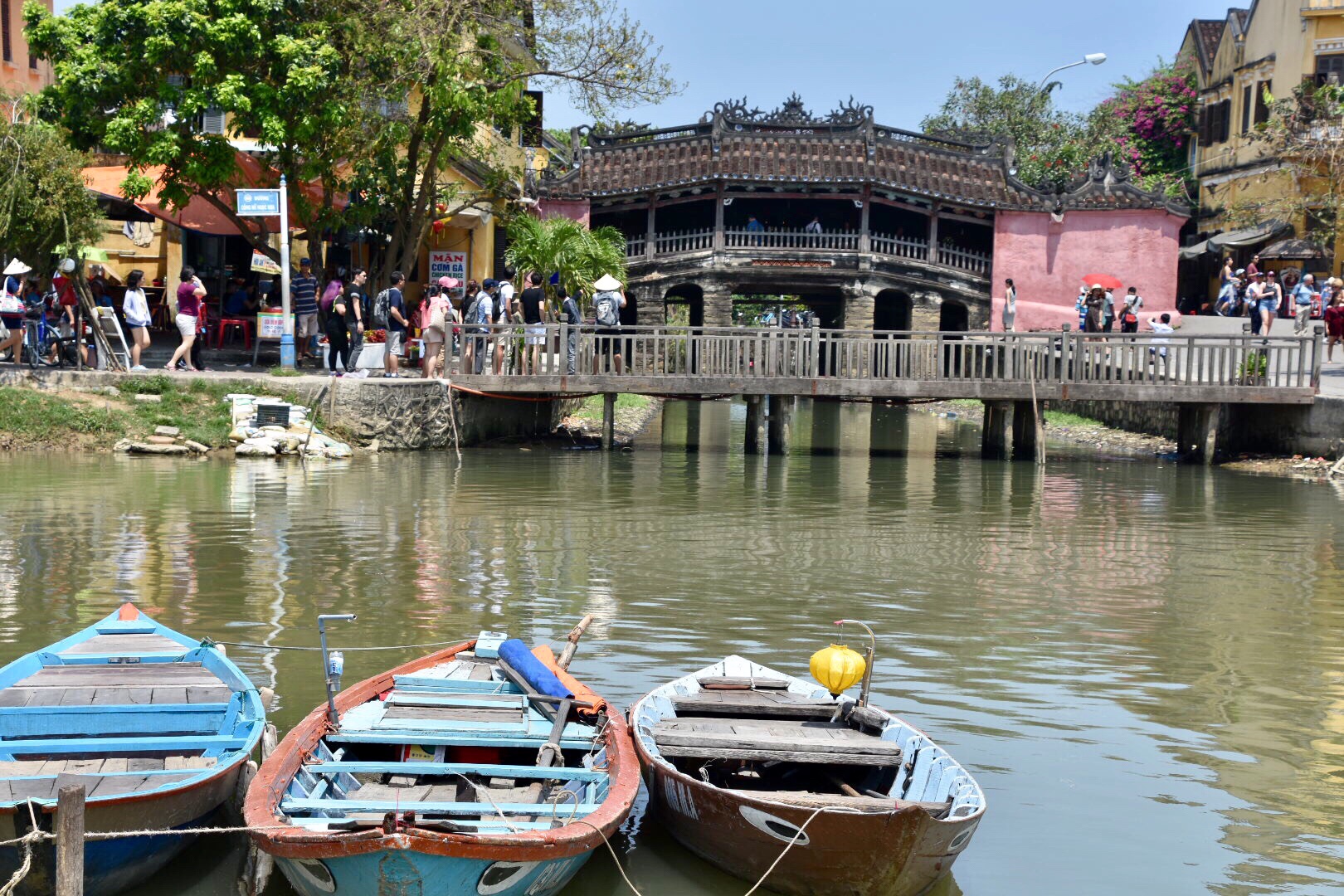 Sunday morning we rode straight from the hotel for just over 20km before boarding the minibus for three hours. We were heading toward Quy Nhon which was a goodly few kilometres away. At lunch we met another Intrepid group cycling in the other direction – South to North but apparently they're doing less cycling with longer lunches. It's possible I'm on the wrong trip.
Again a day of varied scenery, most of it splendid with a healthy dose of the unique Vietnamese driving style. I think we're all getting used to it. The villages we pass through always have dozens of locals saying hello to us, especially the kids, as we cycle through.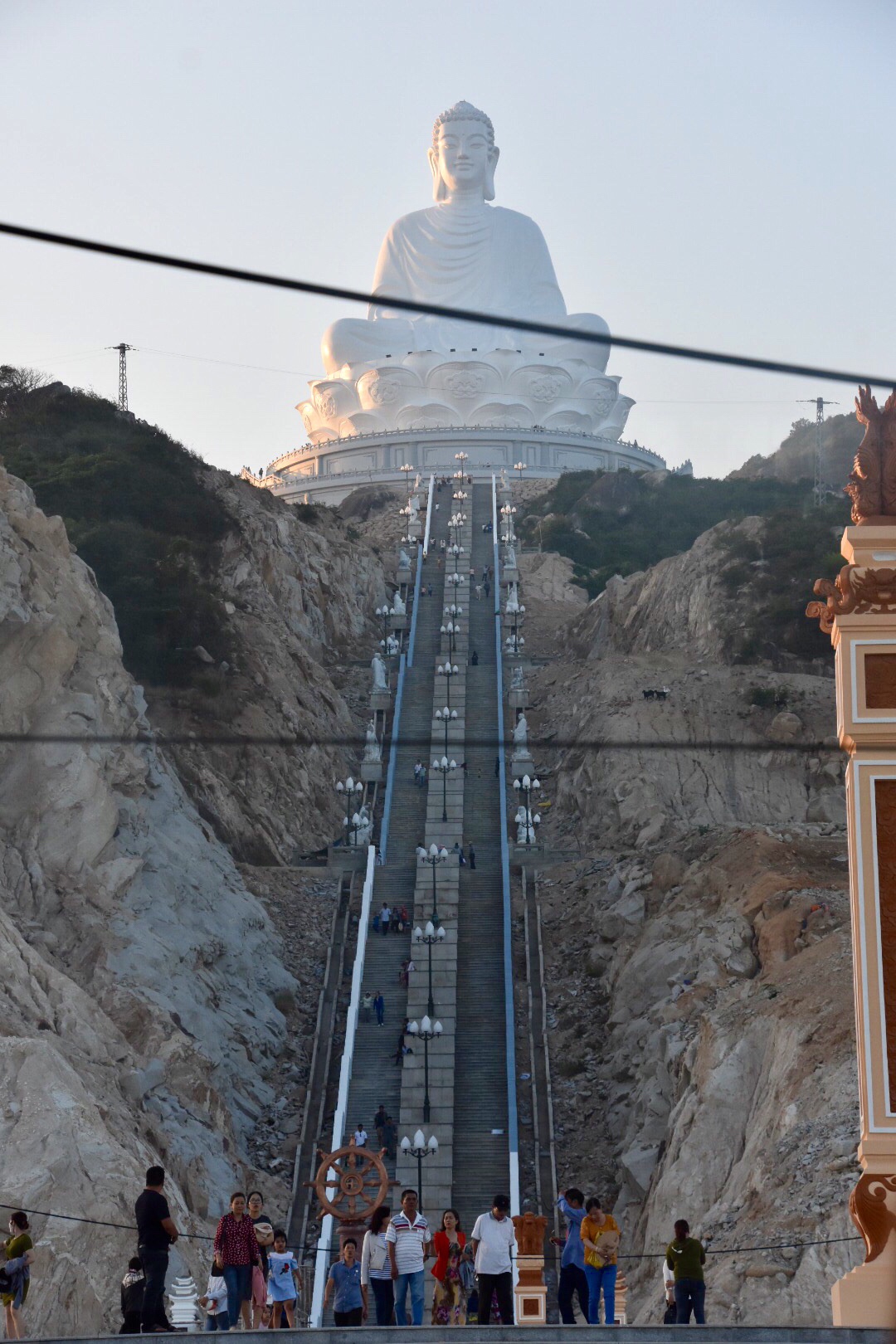 We arrived at the Seagull hotel after dark and Son suggested we ate at the hotel as they're not used to foreigners. This was a beautiful beach town and I think foreigners might like it here, but we took his advice nonetheless.