Ranking my cruises in order of enjoyment this one would be last with Britannia in August second last. Both were large ships and sailed out of Southampton with lots of English people aboard. Regulars on this route have commented that this is the chaviest crossing they've been on and they're blaming it on a cruise company called Cruise 1st who seem to be based a long way north of Watford that sell drinks packages with cruises attached rather than the other way round. There was a fight in a jacuzzi the other night between two girls. Need I say more. And of course unlimited food makes cruising a magnet for fatties shuffling between food venues. I need to go upmarket.
But it's still been fun and today I visited Puerto Rico sometimes referred to as the 51st state. I shouldn't think it will ever happen though. Think of all the flags they'd have to change. We docked in the capital, San Juan which was founded in 1521 making it the oldest city under US jurisdiction.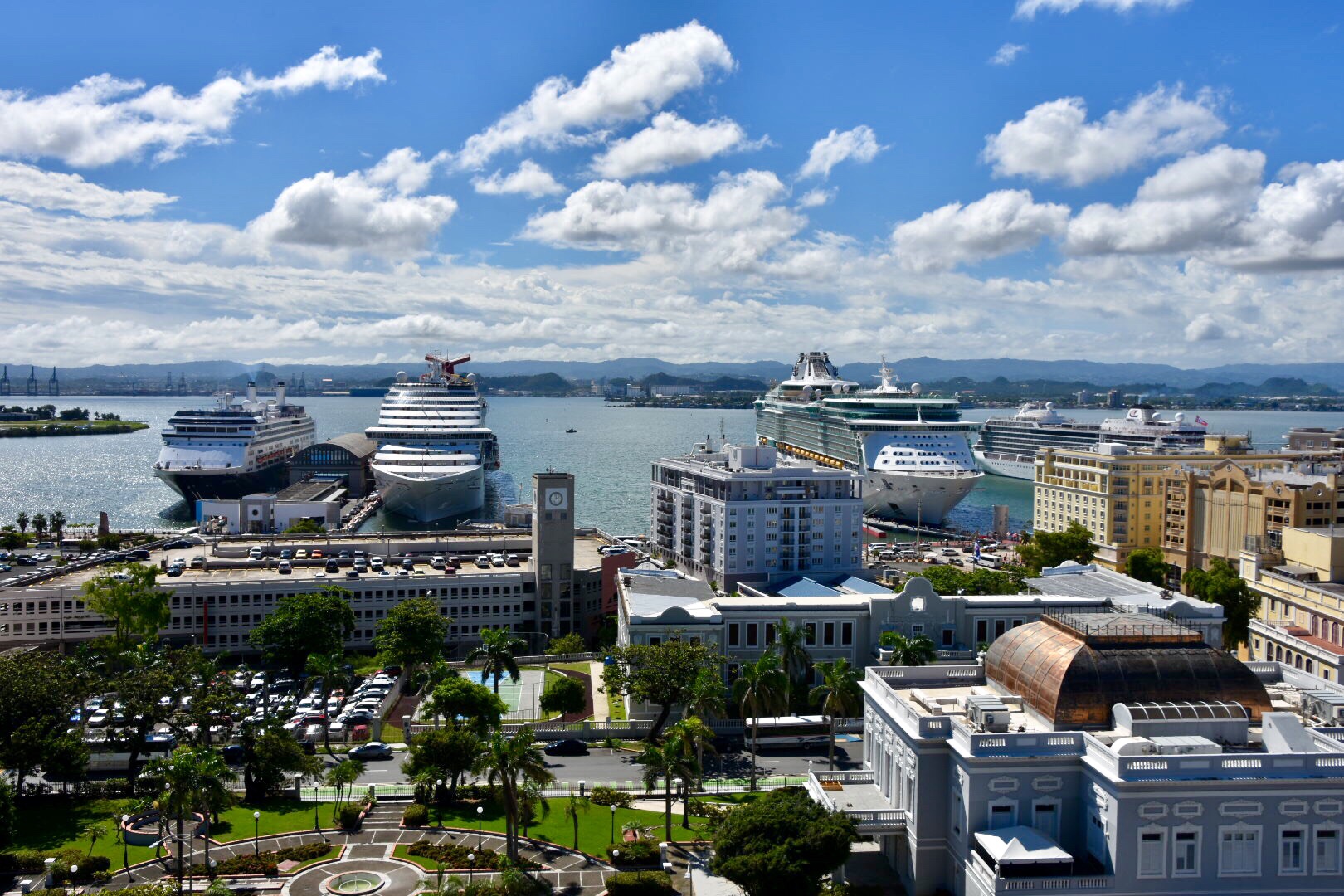 I managed to explore alone today which was just what I wanted to do. I had a lot to see and I move quicker than Tony. First stop was the Castillo San Cristobal which falls within the US National Parks Service. I succumbed and bought the passport book so that I can collect stamps for every one I visit. I should have done it years ago because I've done a fair number. Now I'll have to revisit them to get the stamp! Life is tough.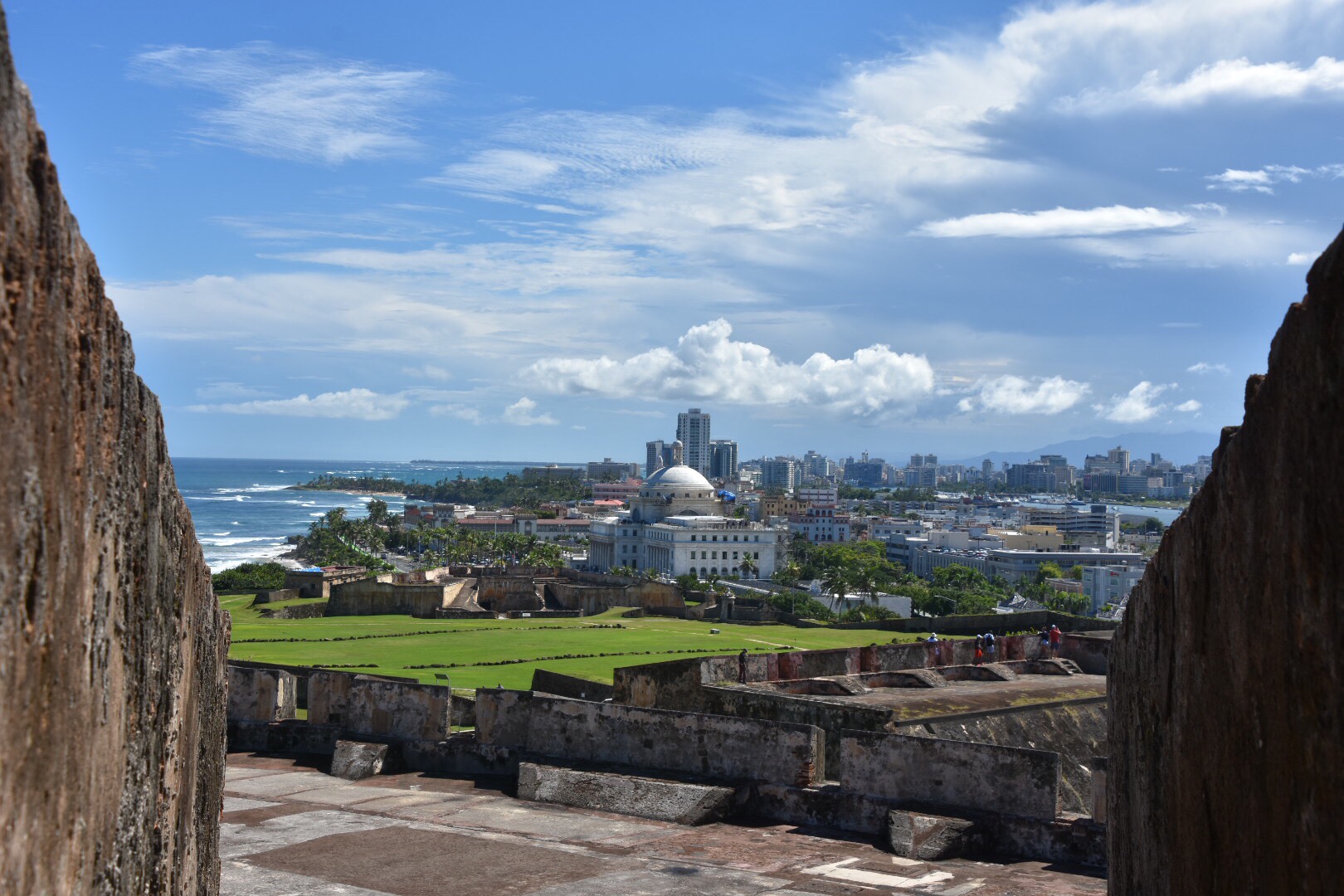 Then it was a swift walk to the next fort – Castillo San Felipe del Morro which juts out with the sea on both sides. Collected more stamps (this could become an obsession) before heading back to the ship. It was all aboard at 2:30pm for our 180 miles sail to Haiti tomorrow. 
I really liked San Juan. It was very hot and humid and by the time I got back to the ship I was rather moist. I might start taking a small towel with me. Unsurprisingly the old town felt a little like Havana although Havana has far more architectural magnificence. The place felt very American and everything had 11% tax. A great place to take photographs though.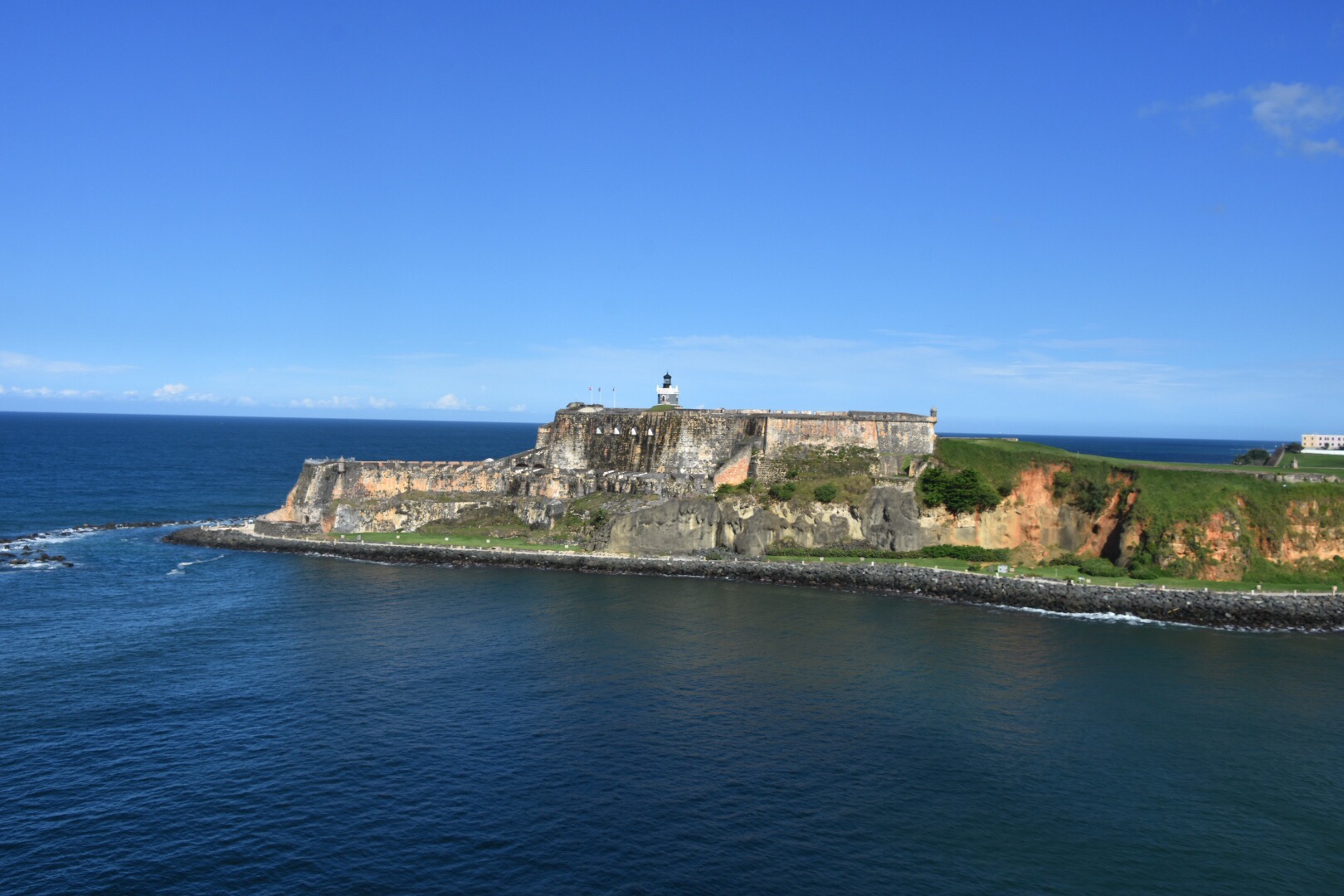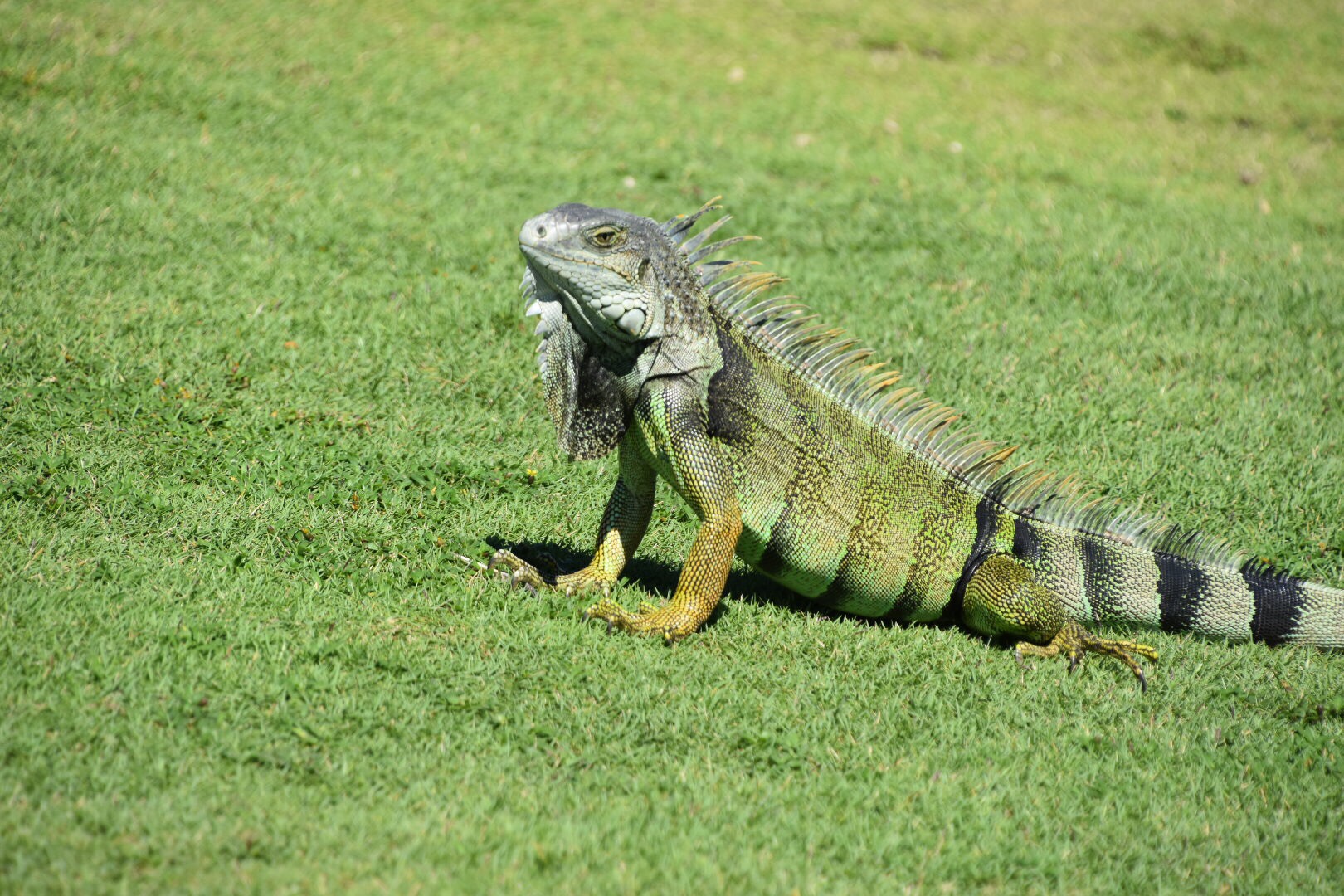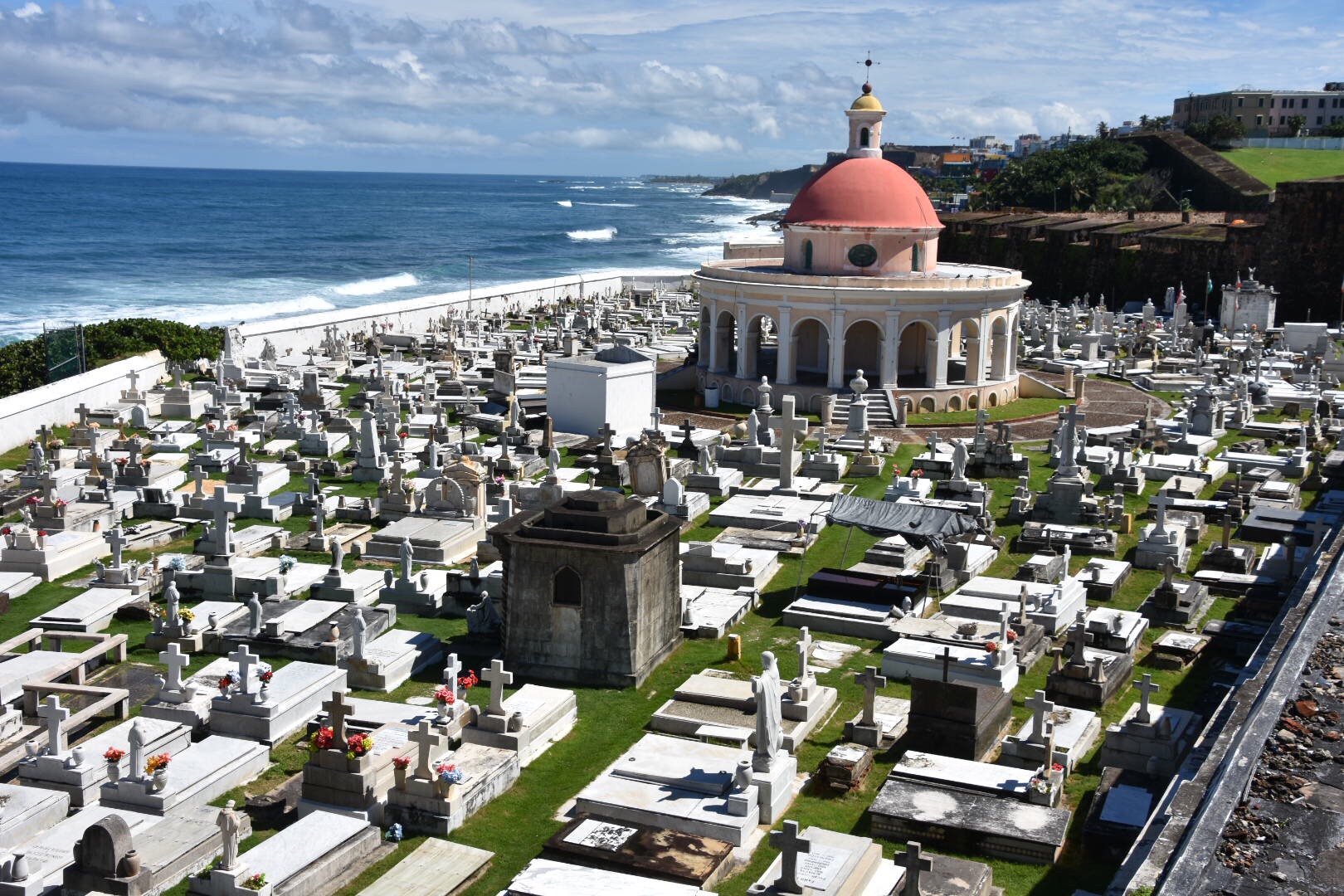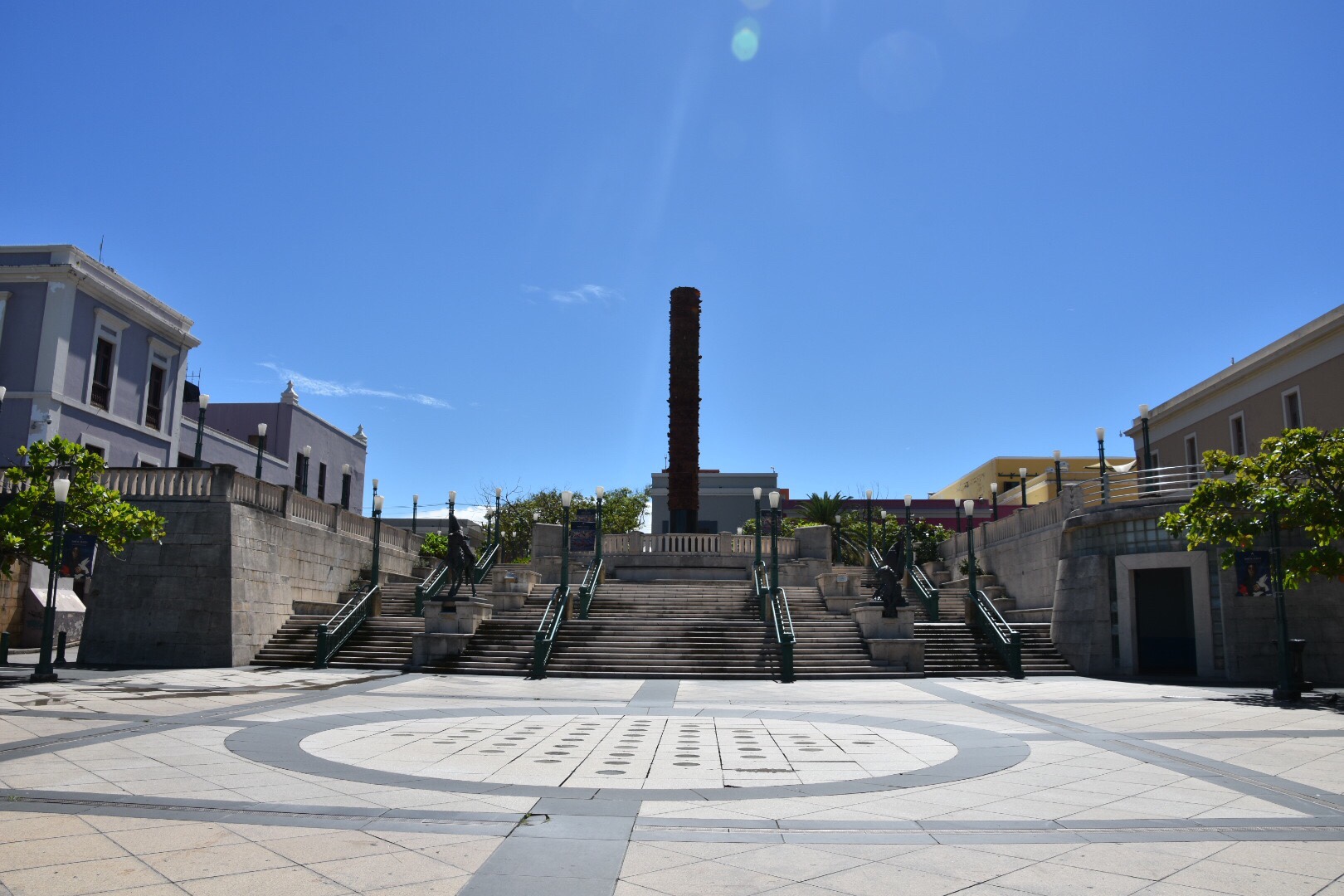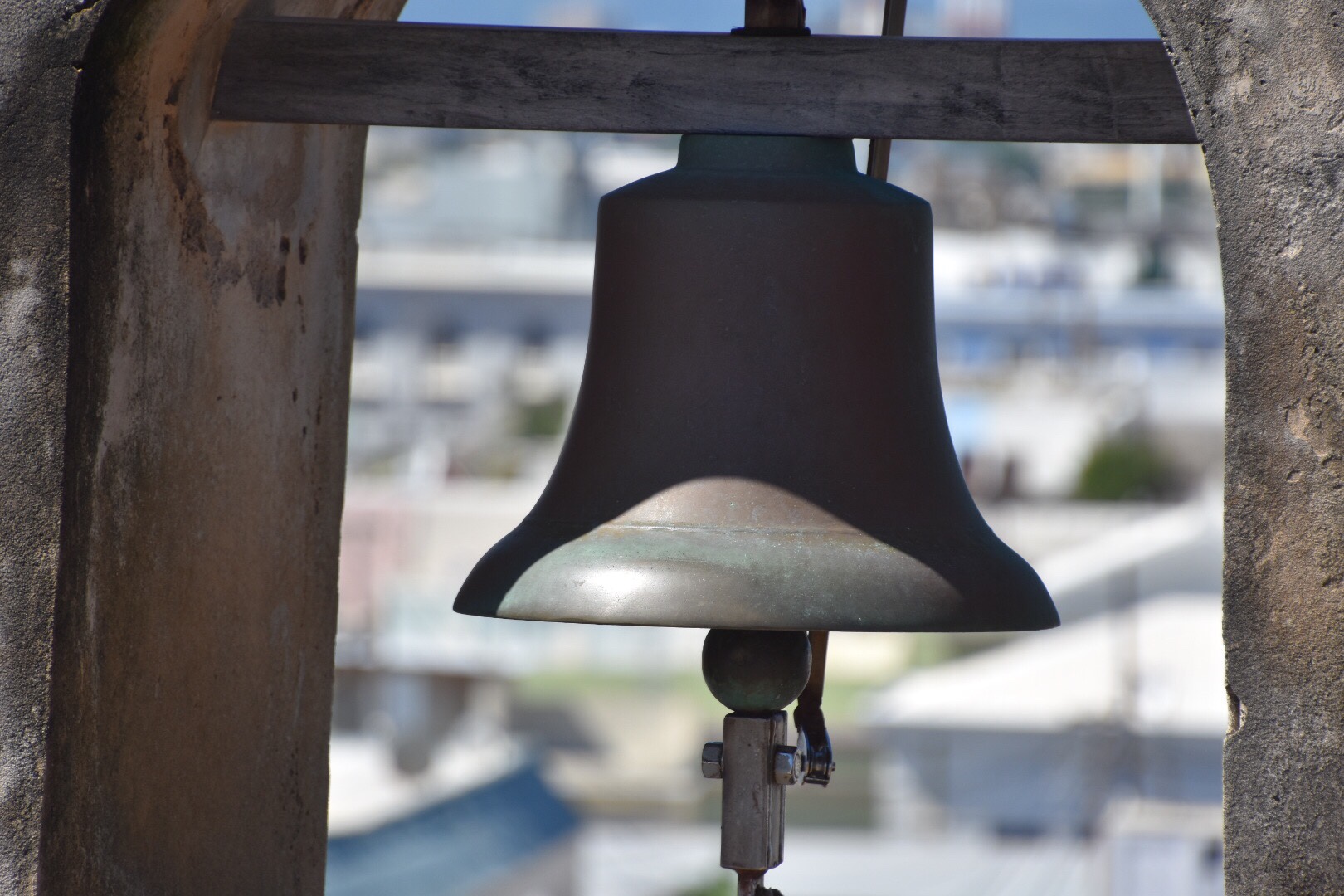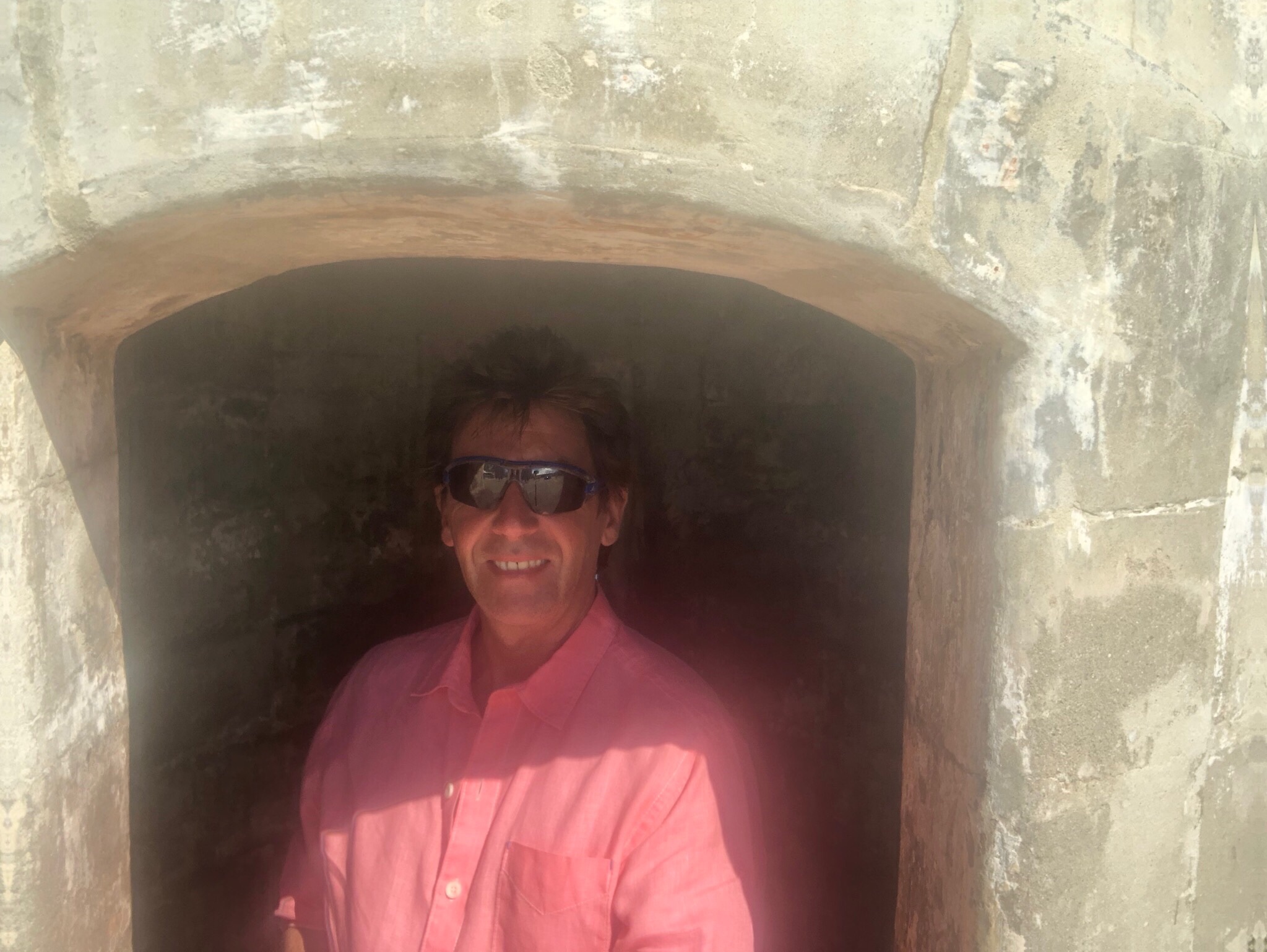 Puerto Rico is the third largest island in the Caribbean and roughly the size of Connecticut. The population is around 4m and after the Bahamas has the highest GDP per person. Although part of the USA, PR competes separately in the Olympic Games, Miss Universe and the World Tiddlywinks Tournament. It has the largest telescope in the world, the largest Bacardi rum factory in the world and Puerto Rican's don't pay income tax. Famous Puerto Rican's include Jennifer Lopez, Irene Cara, Erik Estrada, Jose Ferrer and of course Ricky Martin. Now you know as much as I do, possibly more!