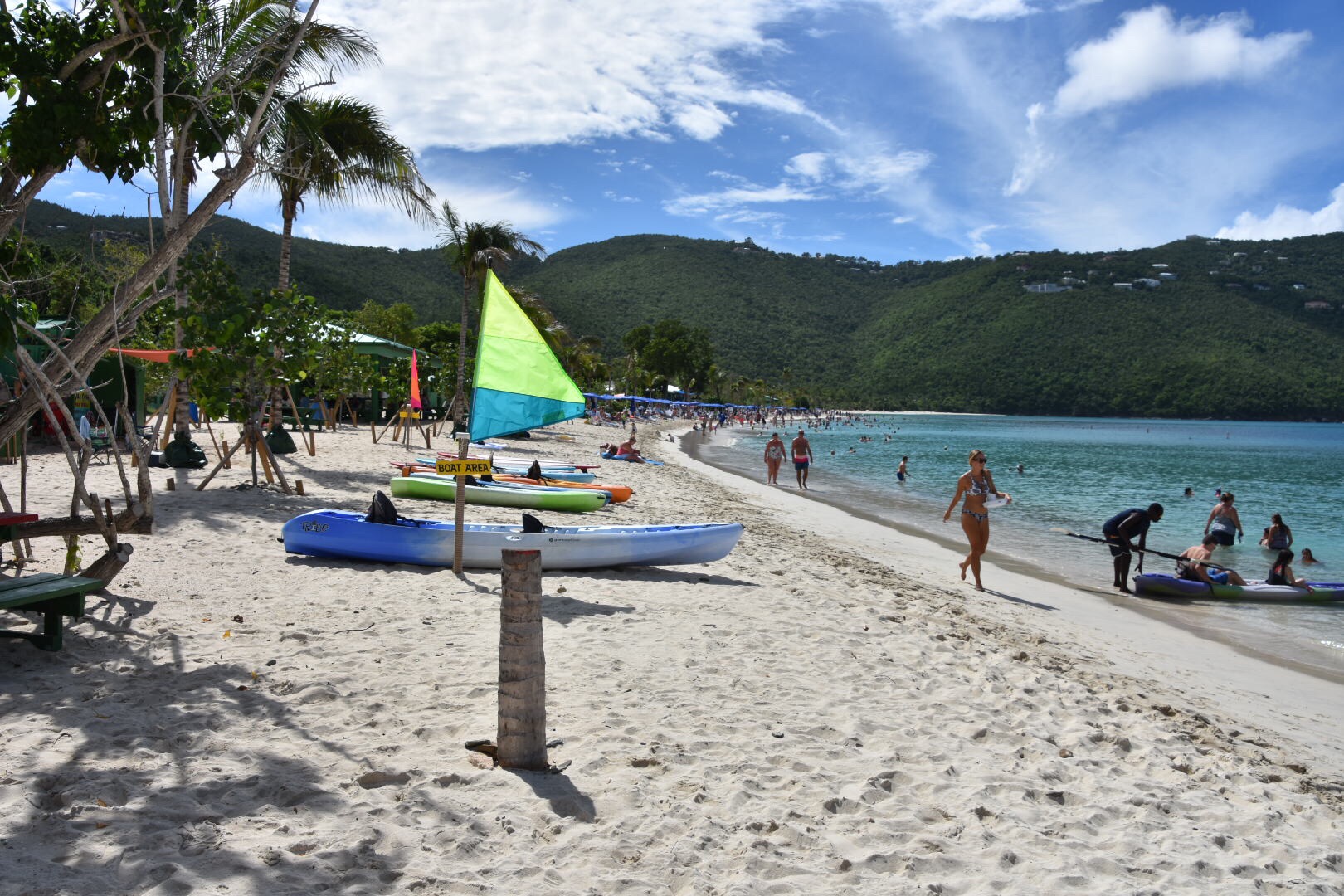 I've managed to keep up my early morning walking regime on the top deck where I'm normally the first to appear while it's still dark. I'm then joined by a woman in a yellow t-shirt who walks the opposite way which as you know doesn't irritate me at all. I've averaged 20,000 steps a day since getting on the ship which is over 9 miles. 
When the sun is out, the top deck is mobbed with hardly any space between sunbeds. Same as the Britannia and I suspect any large ship that resembles a block of flats. They don't even have a private area for me to upgrade to. Most distressing. 
We've (Tony and I) been befriend by a newlywed couple, Rob and Natasha (30) on their first cruise. We dined with them on the second formal night. They probably discussed it and said "why don't we ask that nice gay couple to dinner". I put them straight at the first opportunity. Natasha gave her mum a kidney five years ago. You'd never know. 
We docked very early next to a huge super yacht owned by David Geffen – the G of SKG Dreamworks. The Rising Sun is 453ft long and cost $200m to build. It comes in at number 12 of the largest yachts in the world. Incidentally Vladimir Putin owns the 101st largest, Graceful, at 269ft which isn't bad on a Russian President's salary. Must have saved a lot!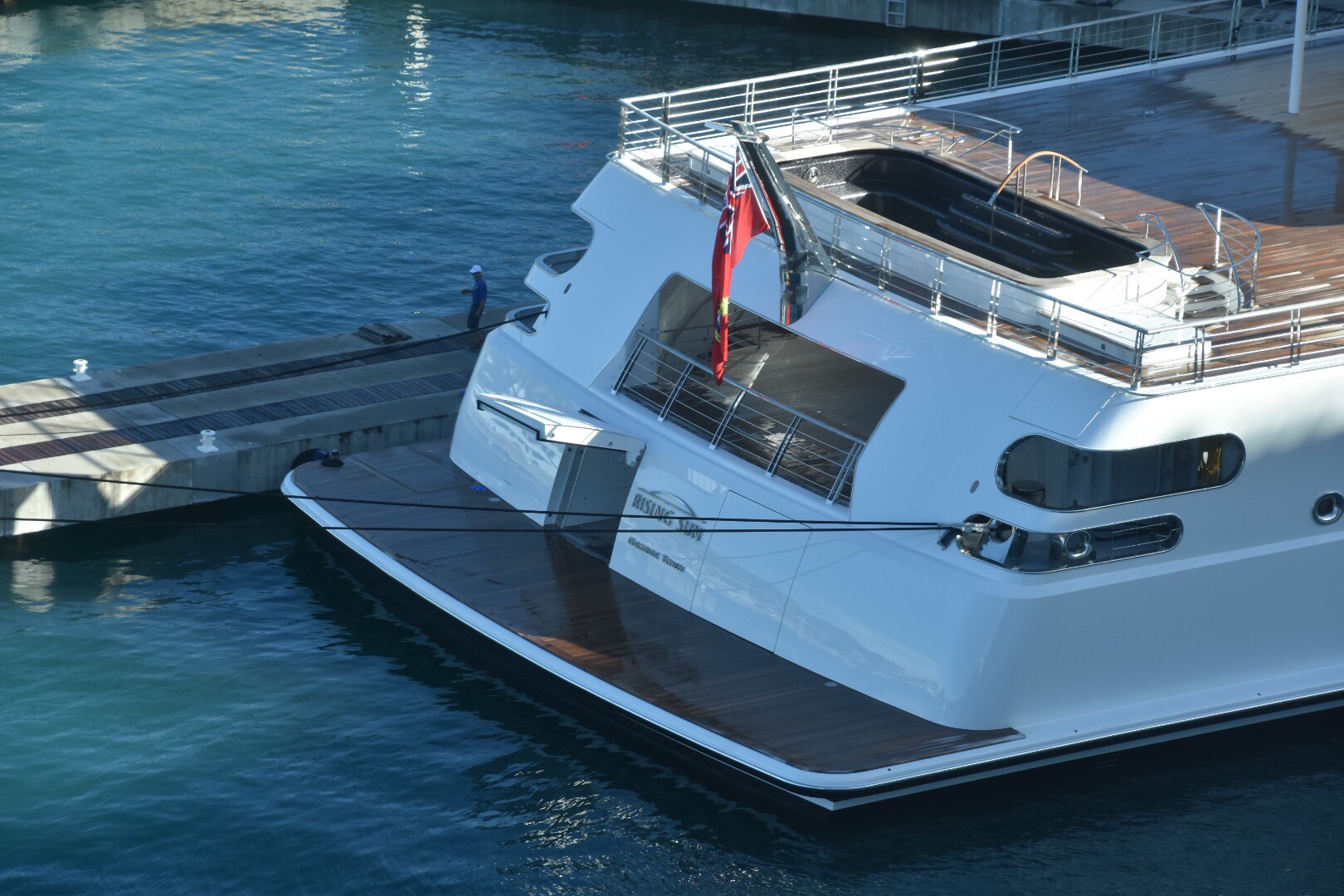 Stop two was St Thomas in the US Virgin Islands. As it's a US dependency we had to do the immigration thing first so a bunch of officials boarded and five hours later we were all done. 
Tony and I headed for Magens Beach which often features on the list of top beaches in the world although it depends on which list you read. There were four cruise ships in so the island was overrun and the beaches were a little crowded. We found a quiet spot and I placed my new orange beach blanket on the sand and and my multicoloured rainbow sarong on top none of which was doing much for my heterosexual credentials. I got chatting to a couple from another ship who were from Tennessee. She was a human floatation device and he had tattoos everywhere including his bald head, his ear lobes had been stretched to accommodate huge rings and he had about four lower teeth left. He was only in his late forties. He looked like the kind of person you'd cross over the road to avoid.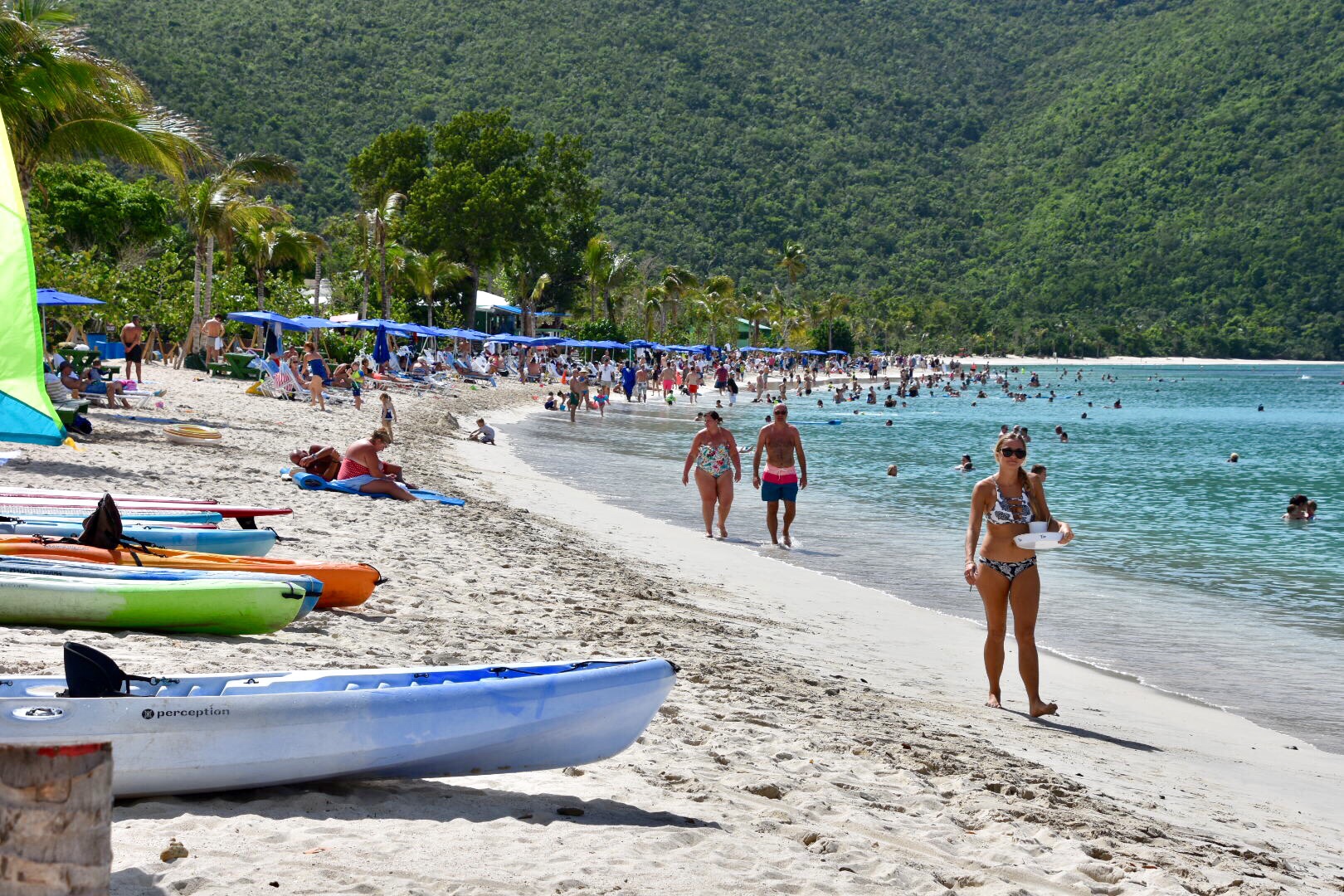 The After I few hours we headed to another beach which was also on "a list" called Lindquist beach but again, nothing special and rather small. Then 76 people from another cruise ship arrived and it went from nothing special to bloody awful.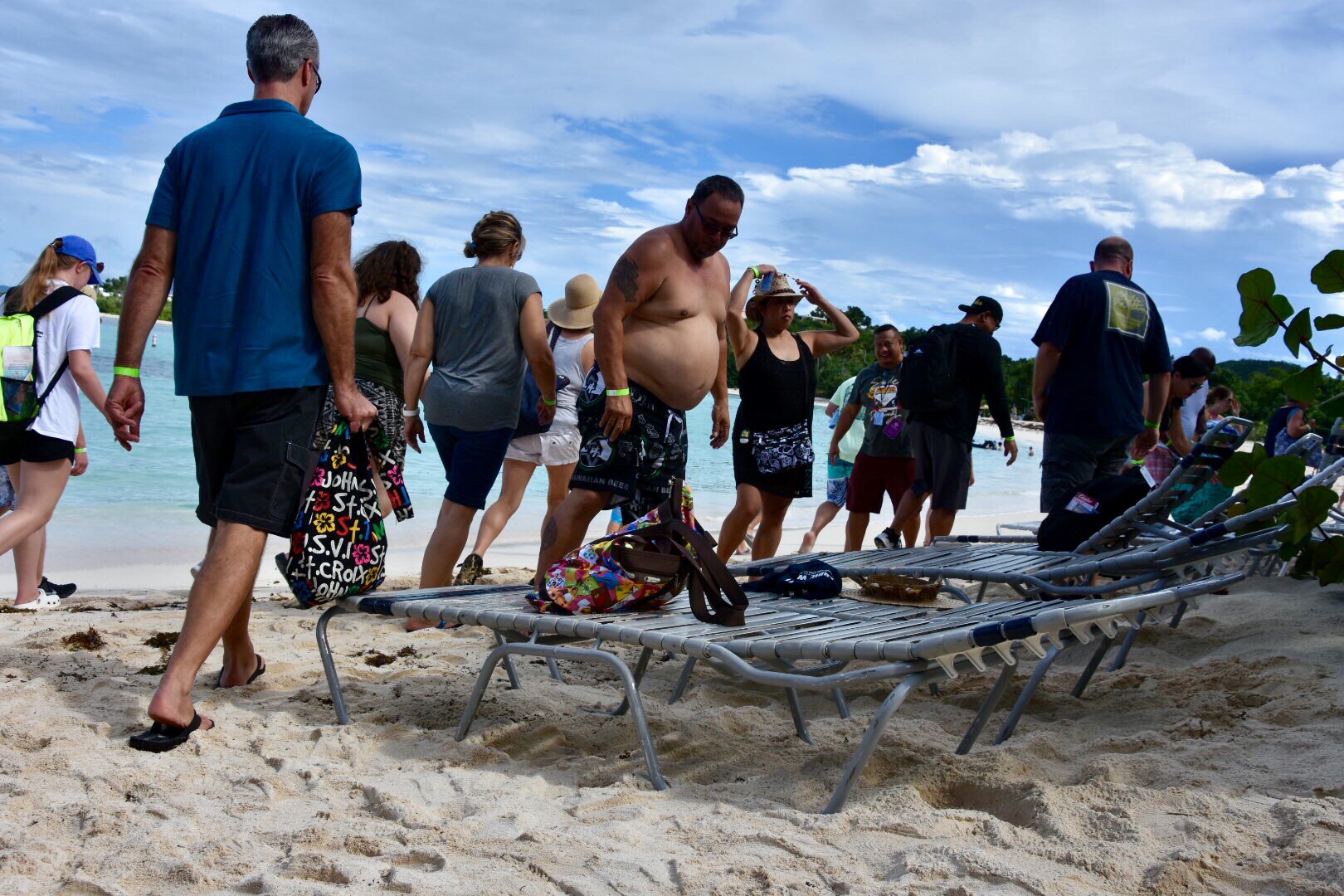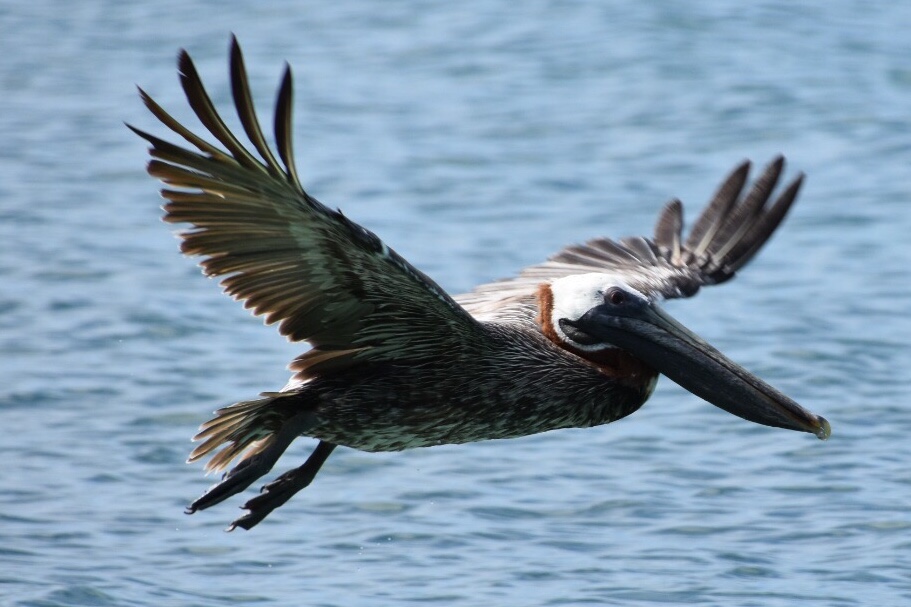 Before re-boarding I had a mooch around Charlotte Amalie which is the capital and main town. Dozens and dozens of jewellery shops selling very expensive stuff. I looked briefly at a Rolex Yachtmaster ll priced at a mere $17,000. Great day despite the 76.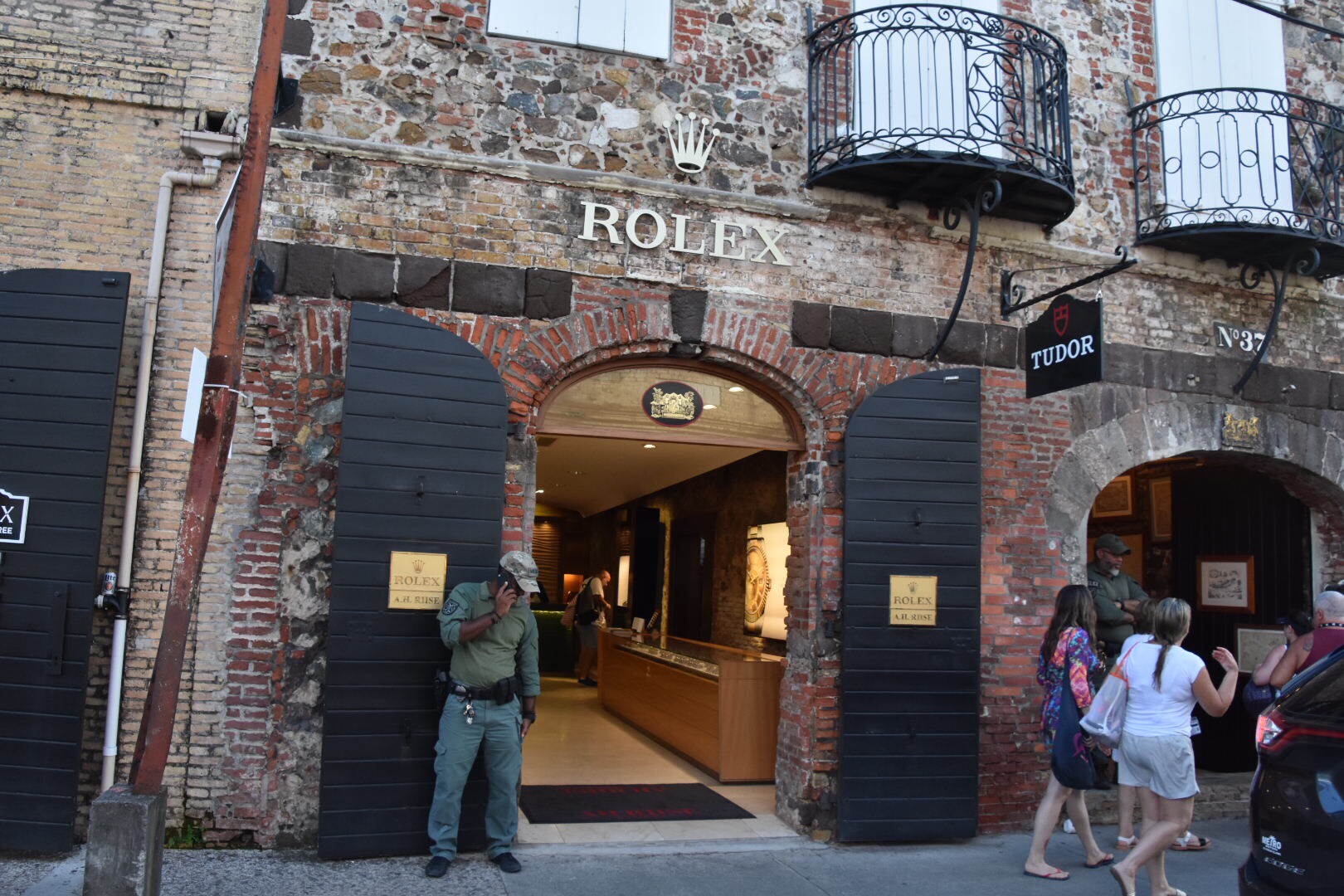 The USVI comprise of St Thomas, St. John and St Croix. St Thomas is 32 sq miles with a population of 52,000. Originally sighted in 1493 by Christopher Columbus but it was the Danish who first established sugar plantations on the islands which were eventually sold to the US in 1917 for $300 per acre. Tourism is now the main industry and 48 ships arrive during this month alone. 
Stories of ship frugality may become the stuff of legend. Our trivia friend Keith and his wife have only spent 8 dollars for the whole cruise.