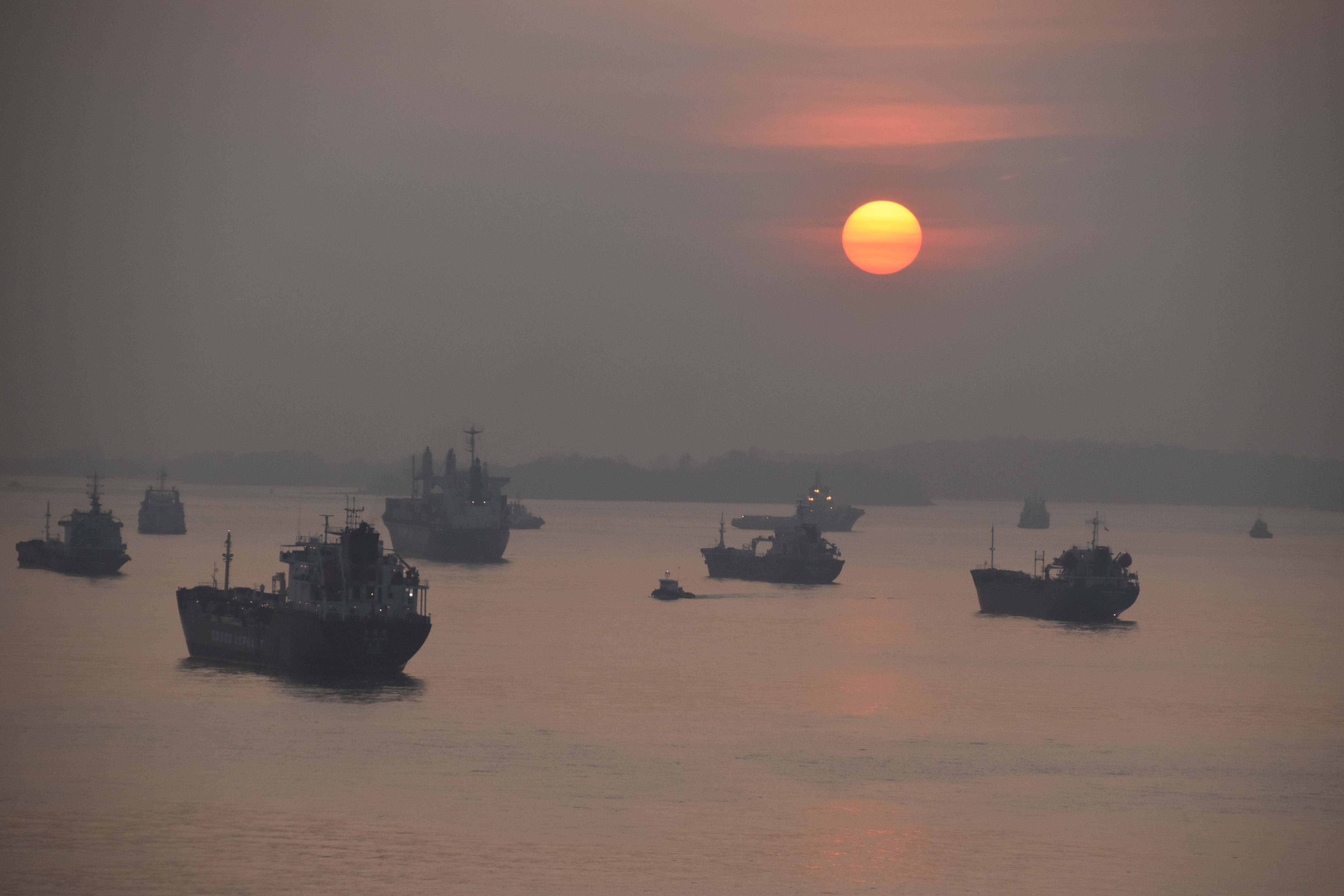 Alvin (trainee Buddhist minus the chipmunks) has just dropped me off at the bus station and I'm now on a bus from Singapore to Kuala Lumpur which takes 6 hours. My intention was to go by train however I was advised by more than one person (two) to use the double-decker air conditioned coaches called Aeroline which is a little confusing so for 50 SGD about 25 quid I have opted for the coach with a jolly hostess serving crisps and tea.
Just cleared Malaysian customs and I've managed to not only smuggle chewing into Singapore but also out. The chewing gum ban is no urban myth. They take mastication very seriously indeed. The maximum fine for smuggling gum is 1 year in prison or a 10,000 dollar fine or possibly both (perhaps if you are in possession of double mint juicy fruit and spearmint). The ban was introduced in 1992 because when the discarded gum was stuck to the metro doors the trains couldn't operate. Must have been powerful stuff.
I've only just read the penalties for smuggling (mum if I'd known I wouldn't have done it)! Anyway I had dinner in Raffles last night with Karla (just good friends) and after dinner I opened a small container with two pieces of gum inside. We popped our contraband and chewed all the way to our respective hotels pausing briefly at the Raffles fountain with thoughts of a high velocity oral discharge. I had a Singapore Sling which is marking its 100th anniversary and Karla (just good friends) had a diet coke because she's a friend of Bill.
There are many restrictions and bans in Singapore – so much so that they produce amusing t-shirts with all the banned activities including spitting which by contrast appears to be a national sport in the Philippines where I suspect children are taught "gobbling" from a young age – our motor taxi driver was gobbling all the way to the WWII museum.
Press censorship is also very strict in Singapore and they are trying to clamp down on the internet too. Reminded me a little of Brunei where the censors take a marker pen to any magazines showing the slightest bit of cleavage and they go through copy after copy blotting out the flesh. I bet it's a popular job.
Singapore has about 5.5 million people and the ethnic mix is 75% Chinese, 13% Malay , 9% Indian, three Welshmen and a Bulgarian goatherd. It's a lovely city and it reminded me somewhat of Dubai with chopsticks.
We arrived Tuesday morning to a beautiful pinky red sunrise and I was struck by the wonderful skyline. On board ship a rumour was going round that there had been a fatality on the Oasis of the Seas which is tied for being the largest cruise ship in the world so as we disembarked I asked Flávio one of the entertainment team from Brazil and he confirmed that someone had jumped overboard and died. He said he'd "seen the video" and I had visions of a cameraman shouting "action" but he actually meant CCTV.
Singapore is clean and modern with hardly any poverty. It's incredibly humid so stepping out of a taxi with glasses on can result in looking like Mr Magoo within seconds. We did the open-top bus tour which was fun then the heavens opened and the top deck was filling up so much that as the bus stopped and started, rivers of water would flow up and down the bus.
In the evening I took Karla (just good friends) up to the 57th floor of the Marina Bay Sands hotel which Rob, I think you mentioned to me. Three towers connected across the top by an infinity swimming pool and open air bar, picture below. We stayed there for three hours and the view was breathtaking.
On Wednesday we ventured over to the island of Sentosa which is connected not only by a road but also a cable car which goes directly over the cruise ships. A great island with lots to do and a beach resort which is quite rare in Singapore.
I've definitely got the post cruise blues though. I can see how people become addicted to cruising. A brummie chap in the casino of about 60 has been on 31 and this time he was with the voluptuous Cerys (37) from North Wales. They met on Sugar Daddy dot com! I miss my little community and coming back each day from tours after being pestered by beach hawkers all day (you think I'd be used to it) to the familiar ship was really like coming home.
Breaking news. Just stopped en-croute for a toilet break and I had the choice between a hole in the ground or a conventional toilet with no bog paper but instead a curious hose for the old tea towel holder. There was no drying option! Katy would have loved it. I passed.
Karla flew back home to Miami this morning so now I'm Mr Solo Traveller again. A fabulous travelling companion built like a racing snake with 81 countries under her belt.
Next report from KL