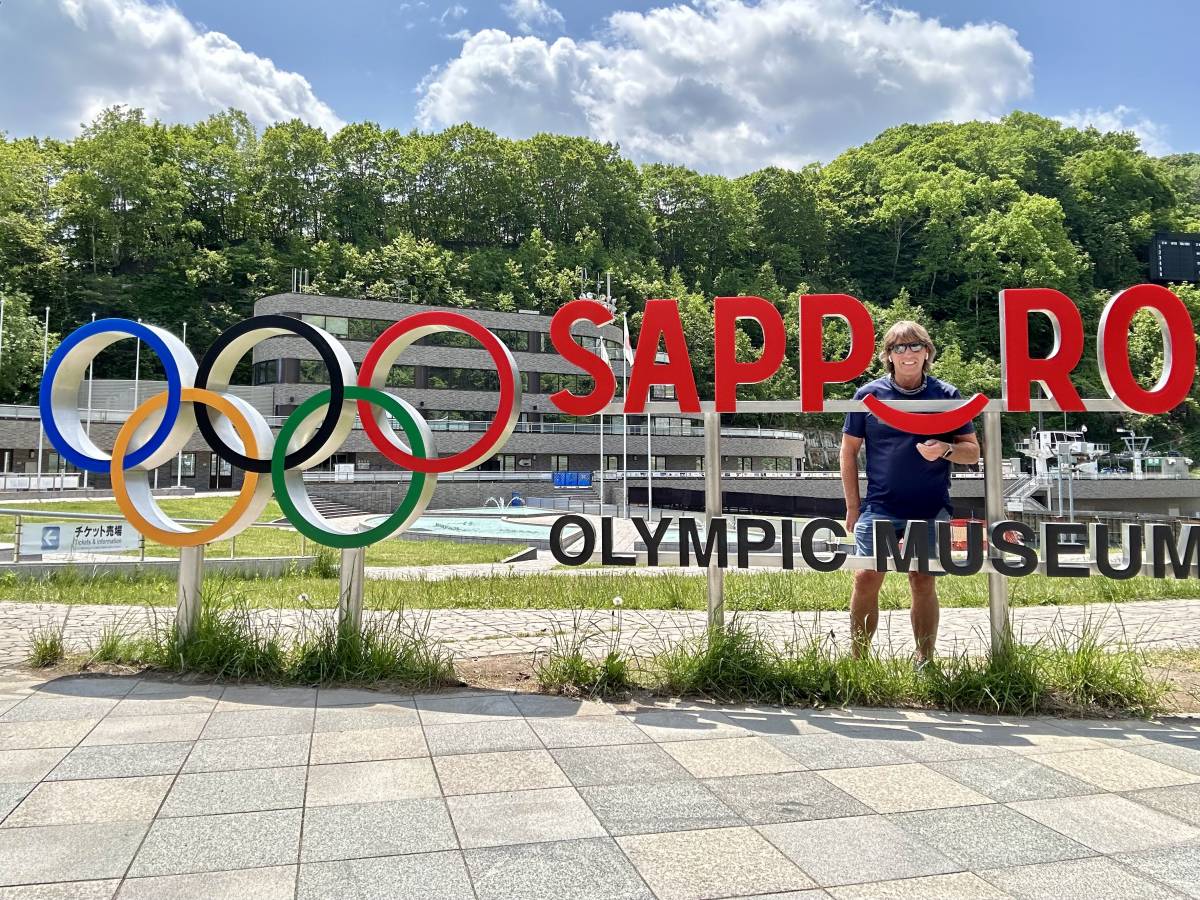 Tokyo – Vancouver Cruise pt 1
This is the third or four segments on this 46 day cruise. After leaving Tokyo Bay, we had a sea day heading north to Aomori. I hadn't seen much of Georgia on the last segment because she was finishing her university work whenever she had any free time. This segment should be different and we had lunch in the main dining room today. It was good to catch up with her latest adventures in kid wrangling.
As we headed north, the weather became cooler and we had a rather curious sea swell, making it the rockiest day so far. Martin from trivia didn't appear. He spent the day in his cabin feeling a little under par.
We had two more stops in Japan before heading over to Alaska. First up was Aomori on the northeastern tip of Honshu. It was a dull and uninspiring city. The least desirable of all the places I'd seen in Japan. I spent a few hours looking for inspiration and the best I could find was a department store. The employees were all standing to attention when I walked in and greeted every customer with a bow. You don't get that in Primark.
The next stop was Otaru which is on Hokkaido, the most northern of the main Japanese islands. Georgia had the morning off so we had breakfast and then hopped off to explore Otaru. Her objective was to stock up on drinks for the sea days before we reach Alaska. We walked along the canal which was the main attraction of a rather average city.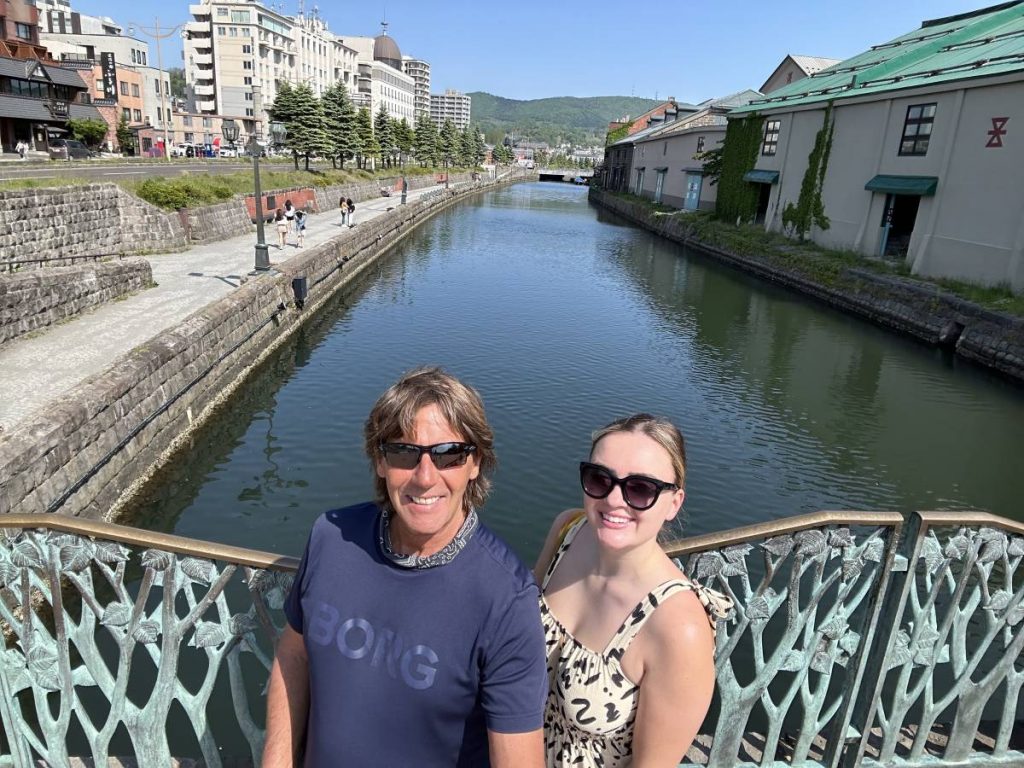 After Georgia got back on the ship I jumped in a taxi headed for Sapporo about 20 miles away. The driver's English was on a par with my Japanese but we still insisted on speaking our native languages to one another. I showed him a picture of where I wanted to go. Pictures are a winner in Japanese taxis.
My first stop was the ski-jump at Mount Okaru. This was used in the 1972 Olympics and I took the ski-lift to the top which provided magnificent views of Sapporo.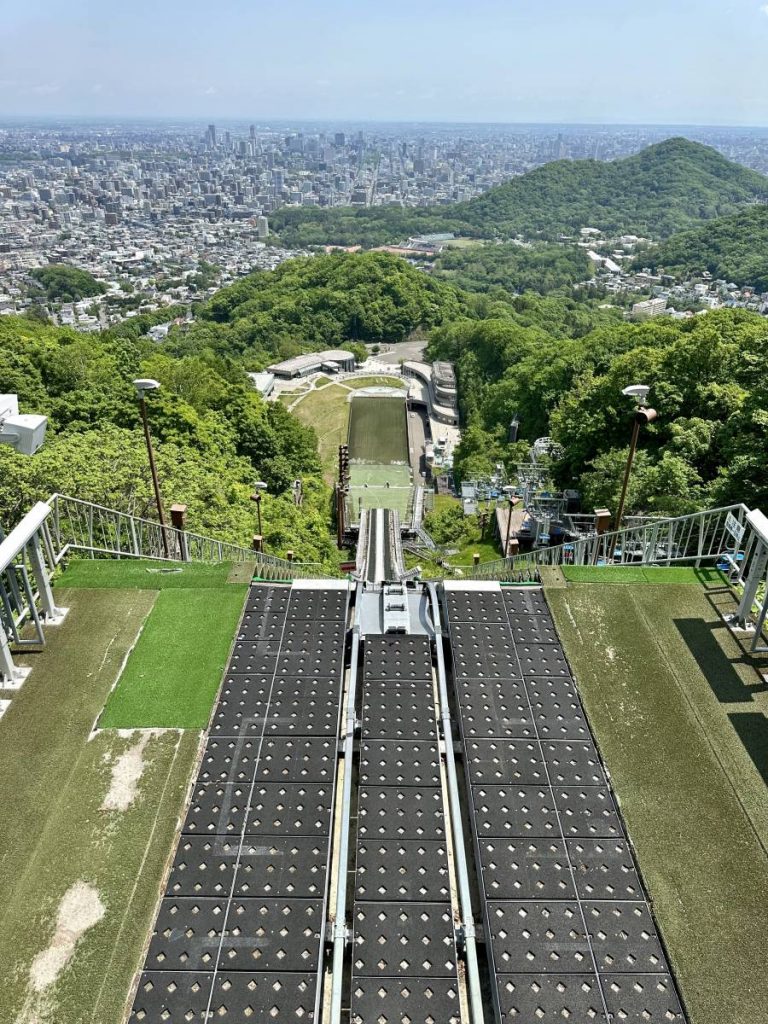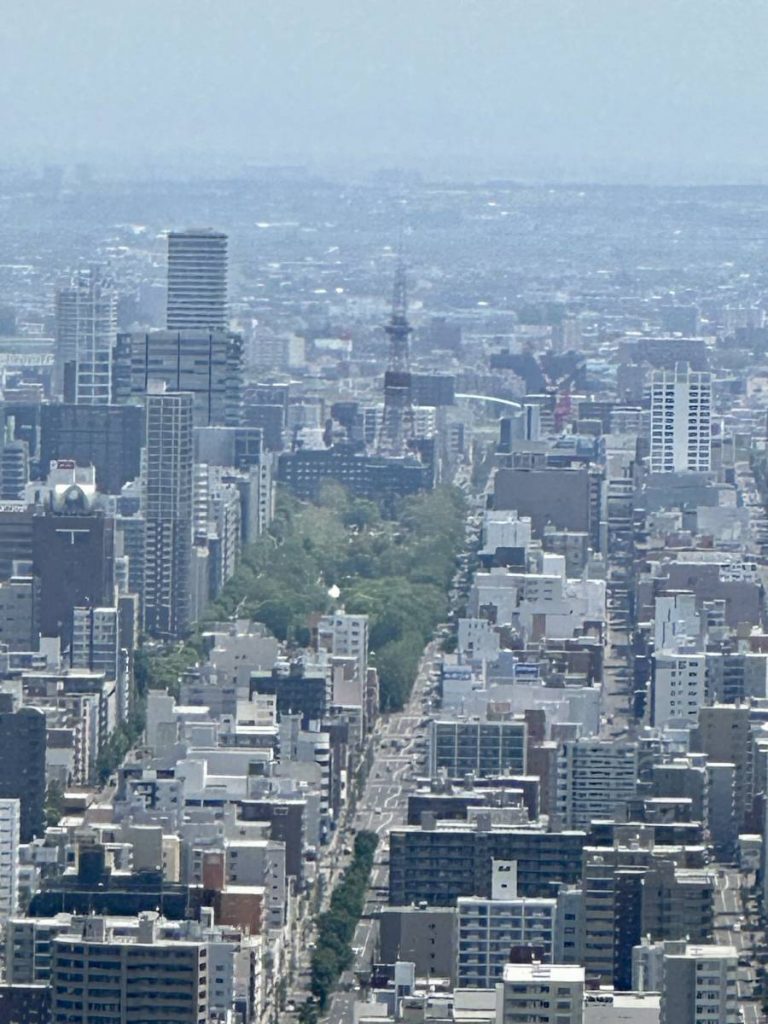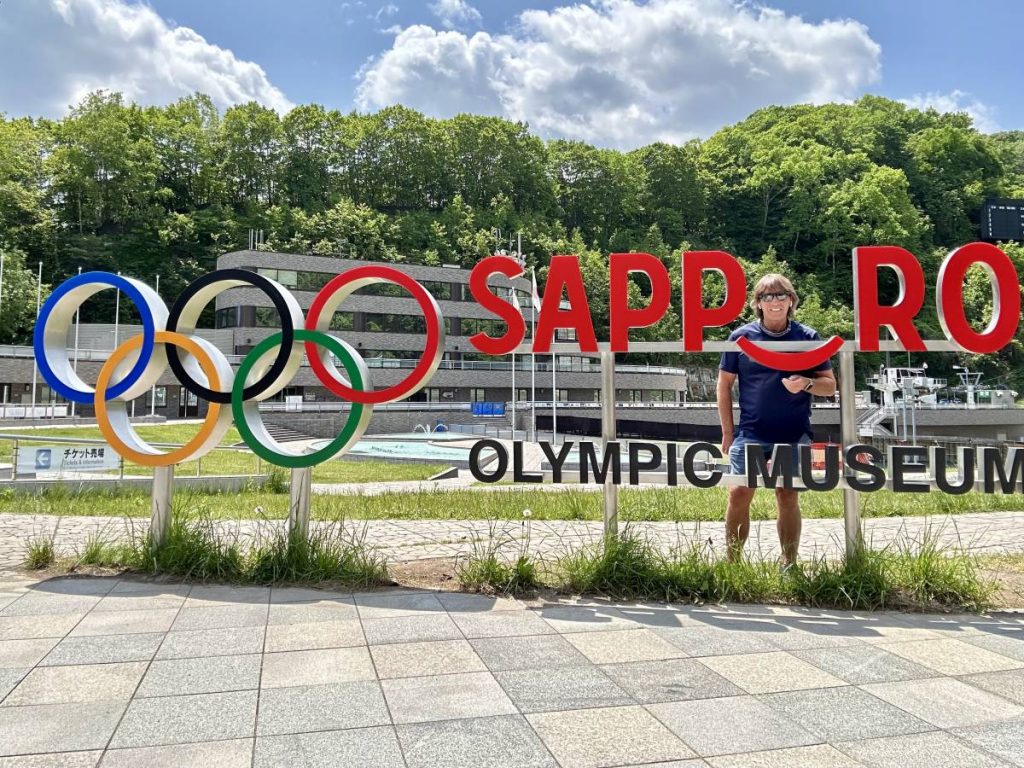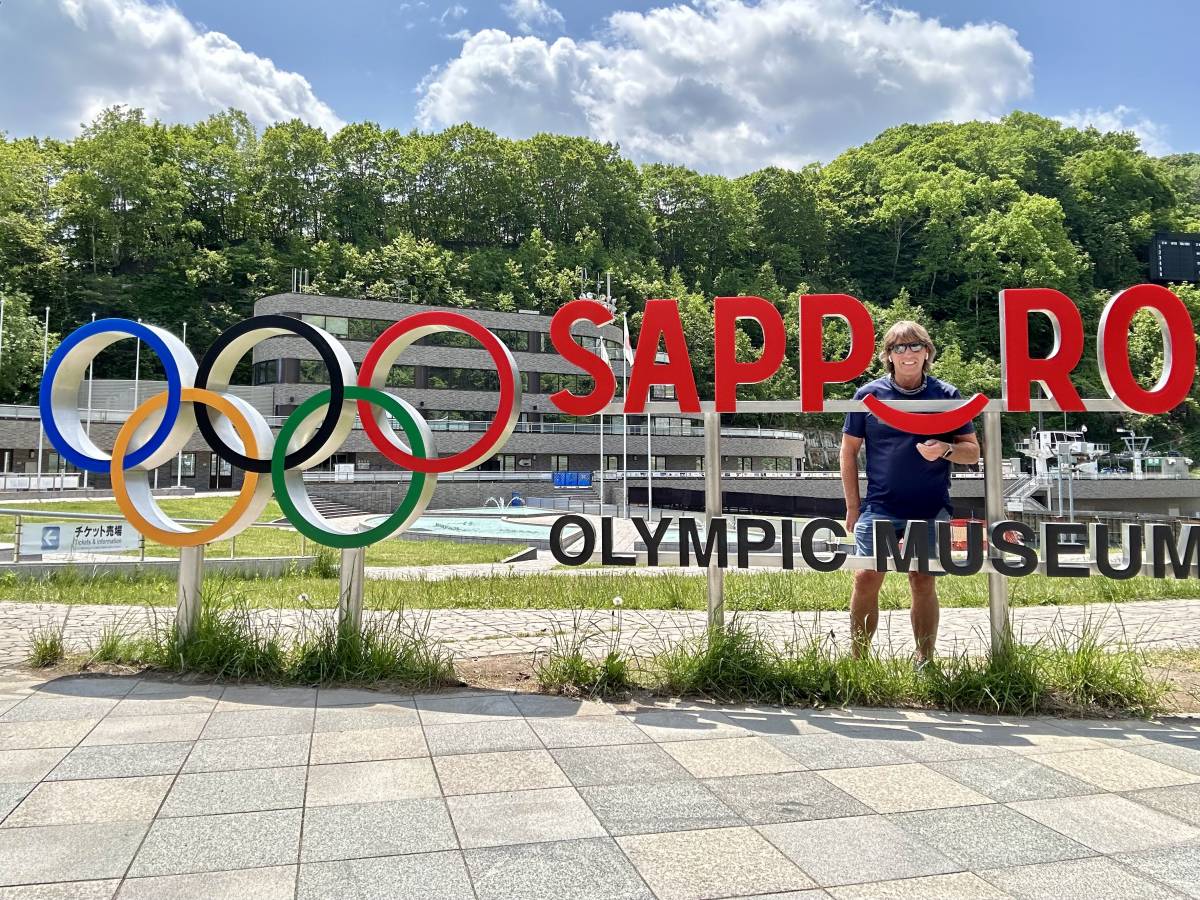 The ski area was quite remote so I asked my driver to wait (in my best Japanese). I then showed him another picture, this time it was Odori Park in the centre of Sapporo. One block wide and several blocks long, it was very picturesque. At one end was the Sapporo TV Tower which had a viewing platform. You know me. I went up it.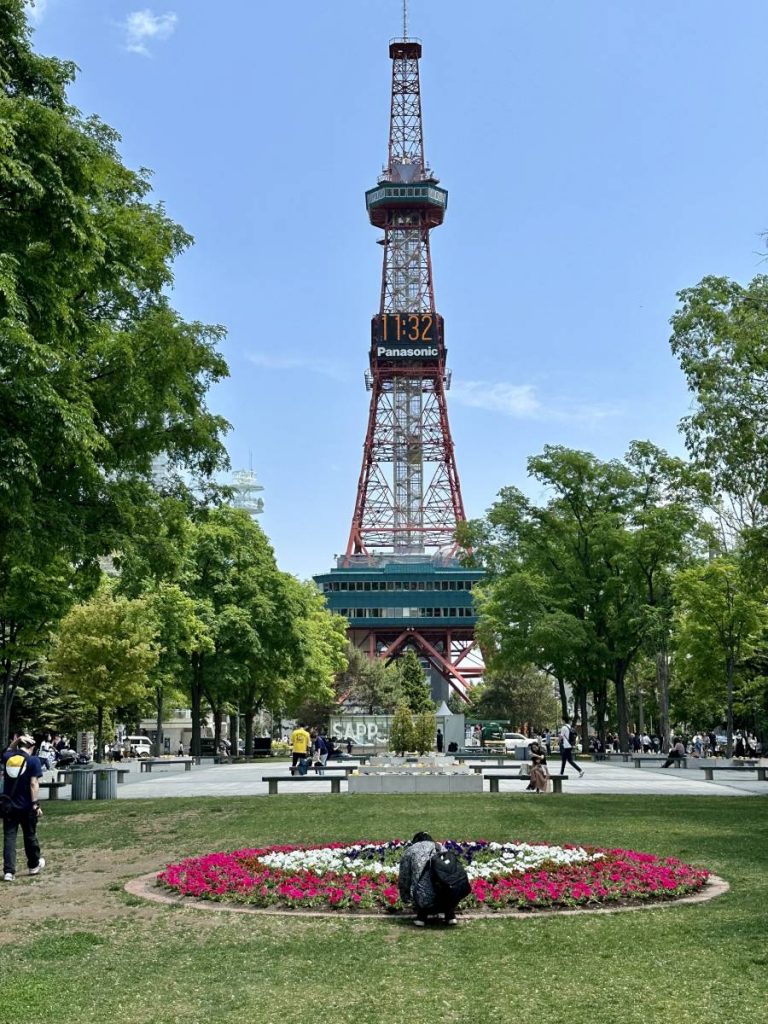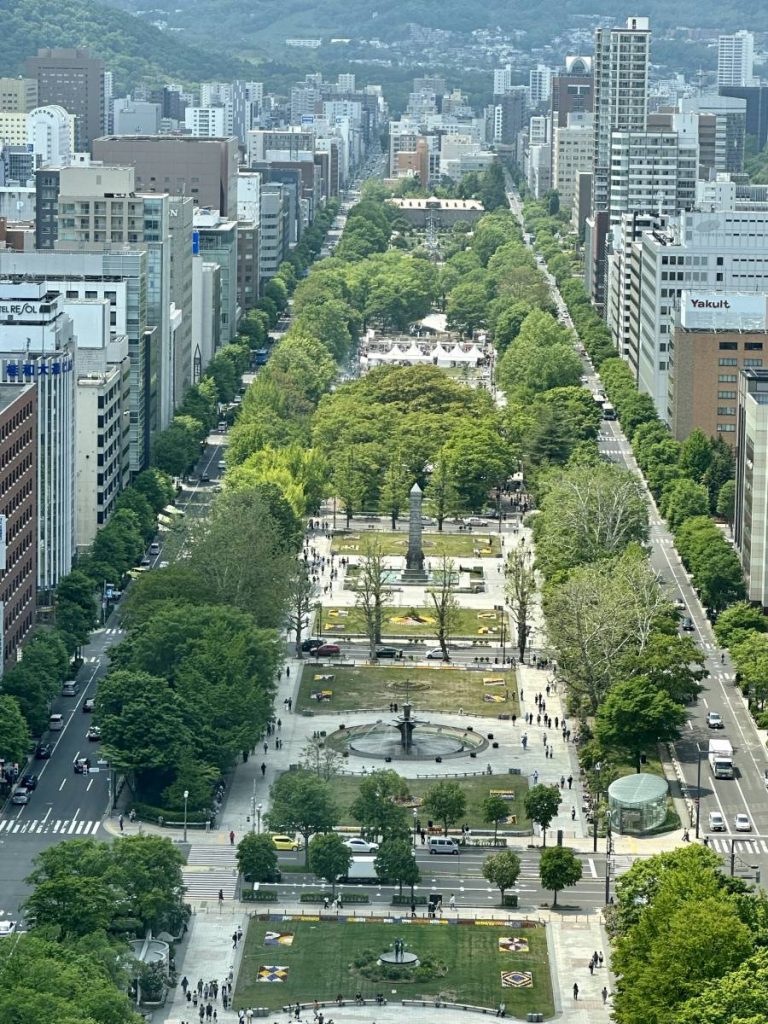 Underneath the park was a mall and I found an excellent vintage clothing store. I purchased nothing although if they'd had the green corduroy trousers in my size I would have been tempted.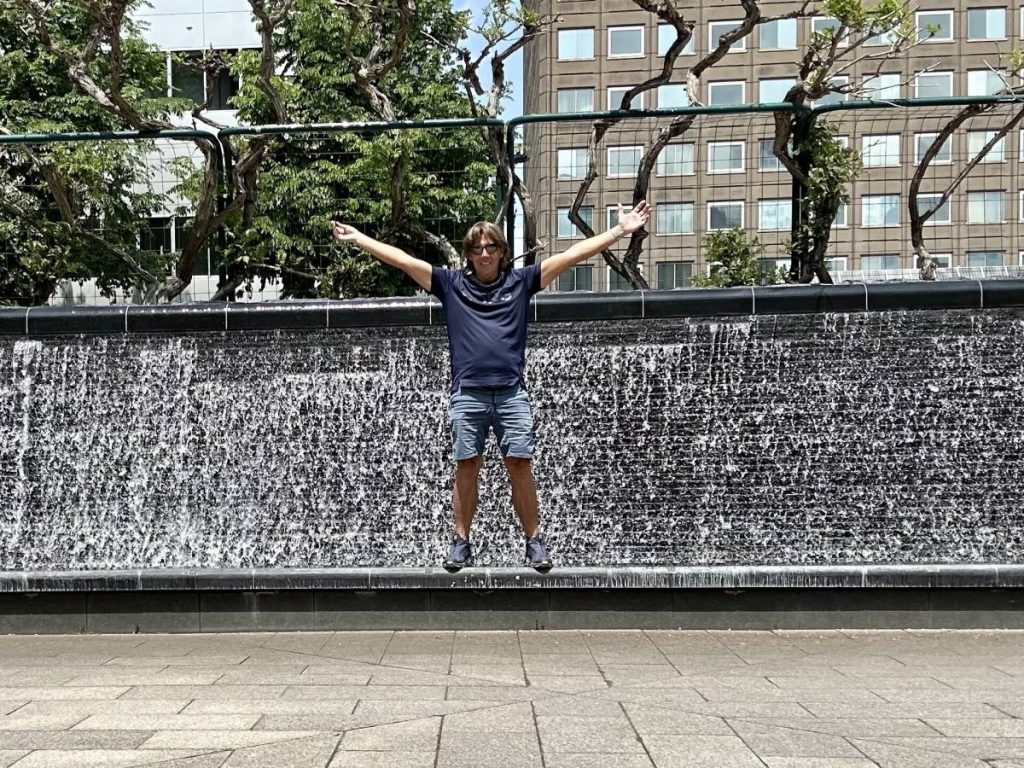 After a park mooch, I hopped in a taxi with the smallest taxi driver I'd ever seen. He just about saw over the steering wheel. He transported me back to the ship.
I'd had an unexpectedly pleasant trip to Sapporo. It became my favourite Japanese city. I had no idea where I wanted to go prior to leaving Otaru in the first taxi. Low expectations were once again the winner. Sapporo was designed in a grid pattern. It was the early 1870s when Ulysses S Grant was president. The Japanese approached the Americans for assistance to develop the land.
That's it for Japan. We now head 3,400 miles across the north Pacific to Alaska. We arrive in 6 calendar days although the crossing takes 7 days. We cross the dateline and we will experience May 31st twice. I've calculated that we must have 6-7 people on board – crew plus passengers, with that birthday. They can celebrate for 48 hours.
We only have 1200 passengers on this leg – 60% capacity. The UK are now the largest contingent with 403. The Japanese have dwindled to a mere 124 and are now in 5th spot. While I'm on the subject of dwindling, I've been spared any sauna trauma of late. The elderly exhibitionists seems to have disembarked. I've also achieved Gold status with Cunard because I won't leave. A number of crew have said "you still 'ere".
The lectures on board have been interesting. We've had an American astronaut from the International Space Station, a British polar explorer who has climbed Everest and K2, and ventured to the South Pole, North Pole and the Greenland Ice-cap. After watching explorer Adrian I decided I need to do more with my life. There was also an Australian woman lecturing us on how to pack for a cruise.
I managed a 13th trivia victory with the "ports of the world"quiz. Once again our team beat the boffins and their nerdy son. I then scored my most magnificent victory of all before we set sail. None of my team turned up to trivia so it was just me against 16 other teams. I scored 18 out of 20. The next best team got 16. And one that I didn't get right. I couldn't remember who wrote Sherlock Holmes! The other question – who compiled the first dictionary in 1604.
On most evenings I would estimate that 80% of men are dressed more smartly than I am. Things are a cut above on Cunard. The other day I saw a man in the hot tub wearing a blazer.
I had enjoyed Japan a great deal. Very clean, and the people are polite, respectful and obedient (with pedestrian crossings). There's lots to see and I'd like to return at some point. Kobe, Osaka, and Kyoto are still on the list, as is watching a sumo wrestling event. Next time I will learn some Japanese before I visit. Other than words like bonsai, karaoke, kamikaze, etc., which don't really crop up in conversation, my vocabulary consists of 4 words, and one of those is Portuguese!
The seven days at sea were mildly enjoyable. The first five days were windy, rainy and cloudy, but at least the sea wasn't rough. The last two days were a massive improvement with blue skies and calm seas. Still a bit nippy though. Our route took us in a north east direction through the Aleutian Trench. At one point the sea depth was over 8000 metres. On the last day we passed Kodiak Island which is America's second largest island with 13,000 inhabitants.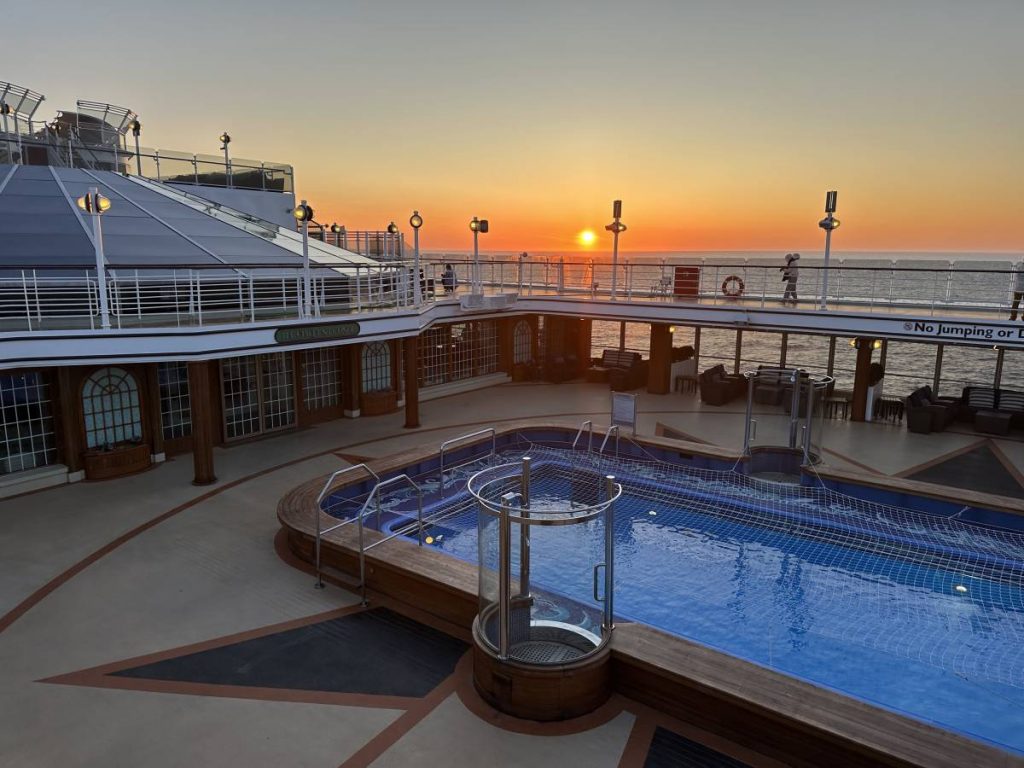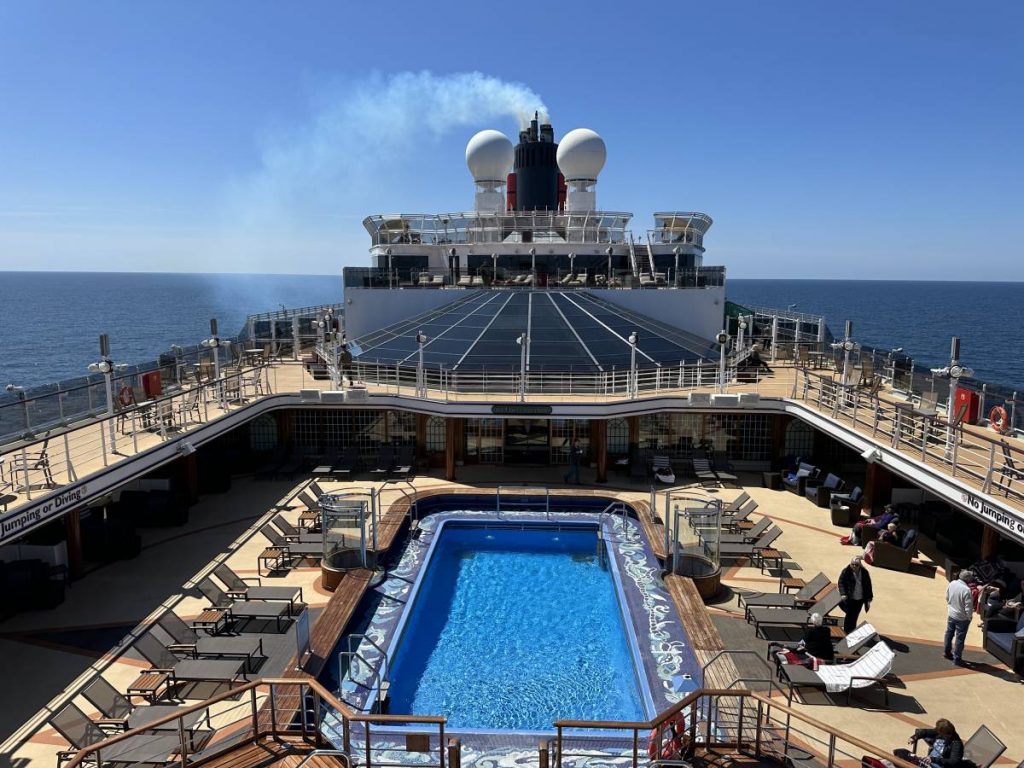 We went forward an hour every day at 12pm, and of course we went back a whole day when we crossed the date line. We went from first to last in the time zone stakes. The International Date Line came into existence in 1884 and is an imaginary line at 180 degrees from GMT. It's not a straight line and there are some wiggles. In 1994 Kiribati decided to adopt the left side of the line and be the first place to welcome in the New Year (and each new day).
Towards the end of the crossing our captain said we might start spotting humpback whales. I was in the sauna later that day which had a big window. Four blokes in a sauna looking out of a window trying to spot free Willy. Apparently there are 20,000 humpback whales in the North Pacific.
I saw much more of Georgia on the crossing including one evening when she came to the pub after work with her friend. It's a long work day for her but she seems to be enjoying it and has a nice group of friends.
We decided to partake in the progressive trivia event which was held on each of the seven days. We won three of the 7 but still only came second out of 25 teams. The boffins won.
I even managed to see some shows. A British chap name Pete was performing and we became pals. Comedy, piano, singing and tap dancing. He was quite the entertainer with a very good voice. He lives half the year in Vegas and the other half in Toronto with his Canadian wife.
I managed to reach my goal of half a million steps in May. That's 369 kilometres. I'd like to thank my legs for their continued support.