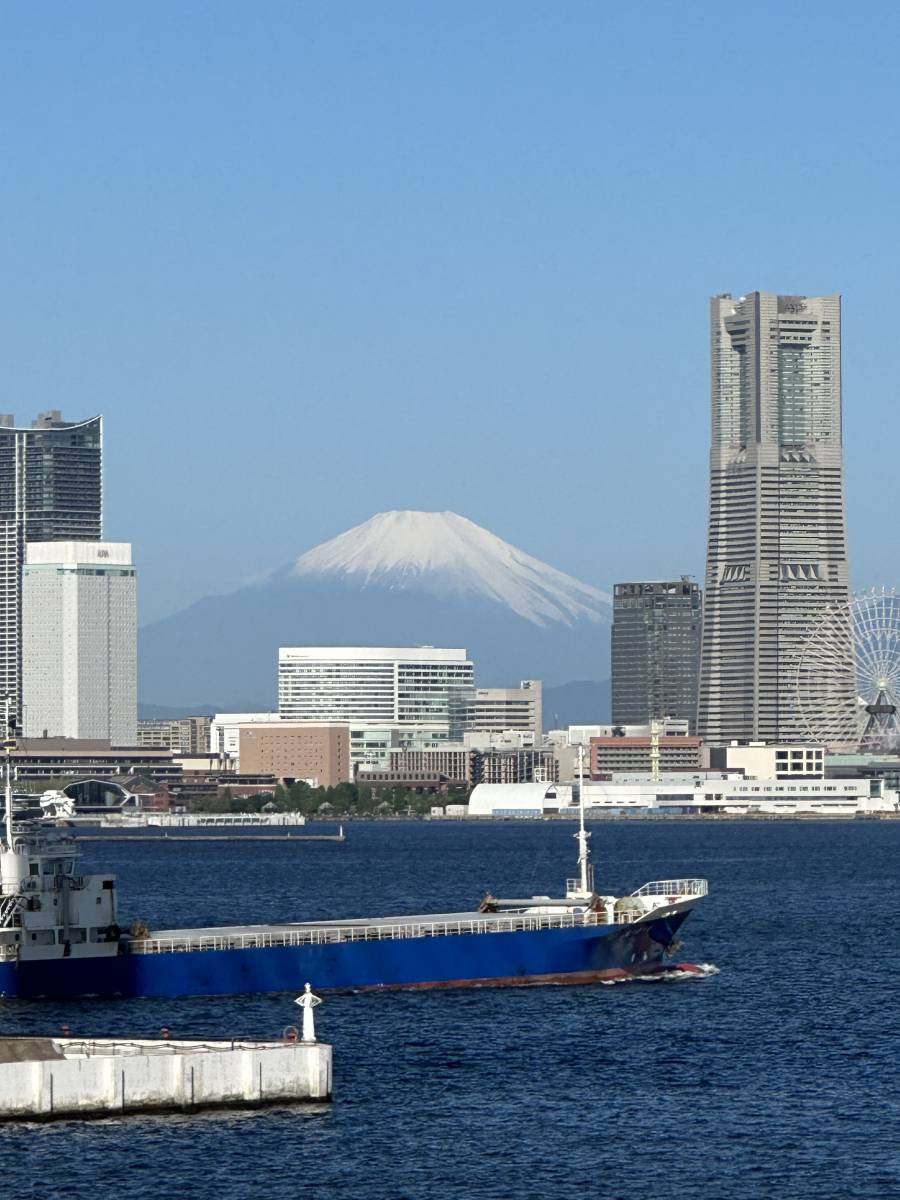 Tokyo – South Korea Cruise pt 2
After South Korea we had three more stops in Japan before arriving back in Yokohama. First up was Nagasaki.
The sail in to Nagasaki was highly scenic and as the sun was shining everything looked better. I abandoned ship and hopped in a taxi heading toward the Atomic Bomb Museum. Not many places can boast having one of those.
There were four places to visit in this area. The museum, the peace park, the hypo centre where the bomb landed, and the memorial hall. It was incredibly interesting but moving and the same time. Everything changed for the people of Nagasaki at 11:02 am on August 9th 1945.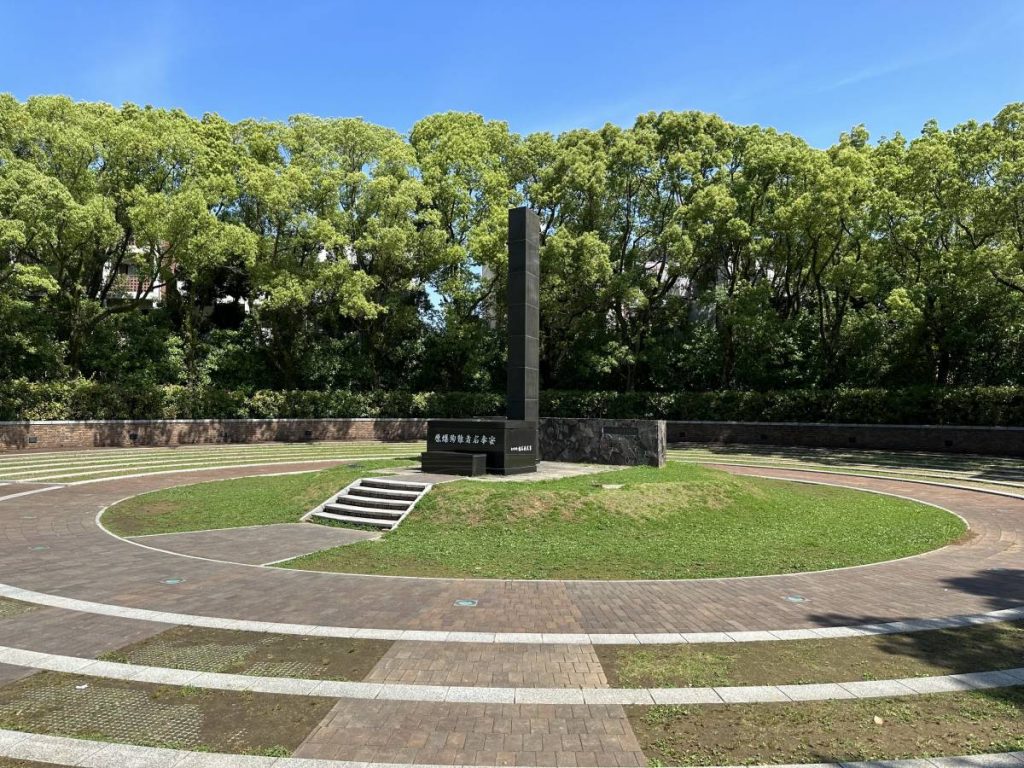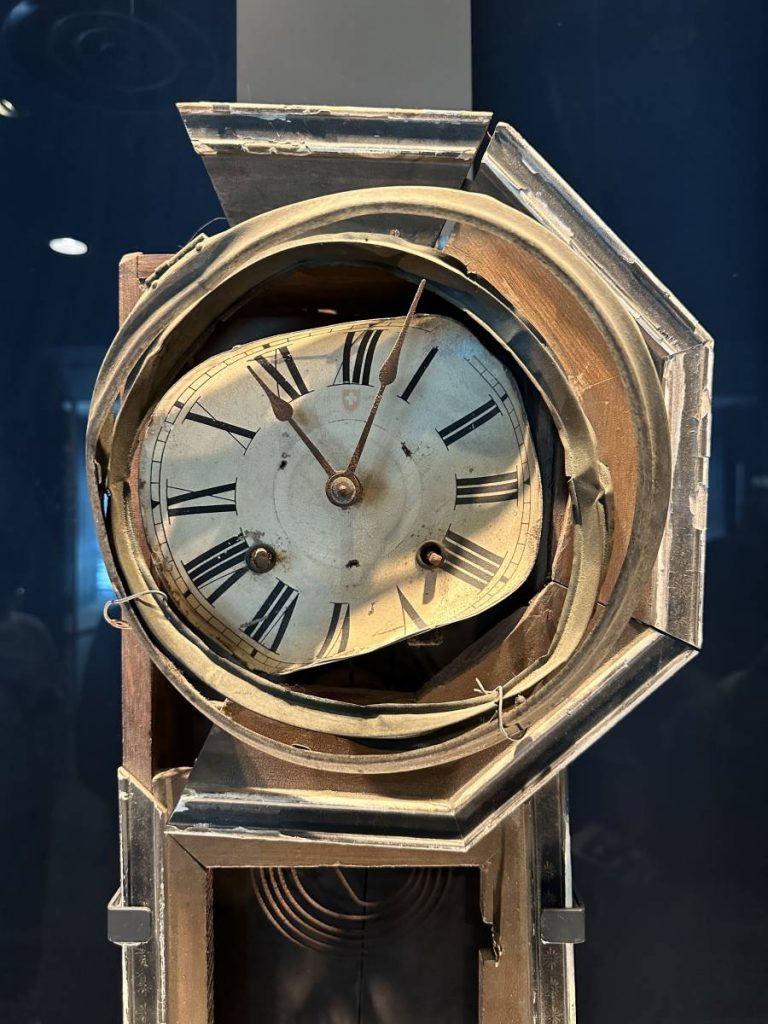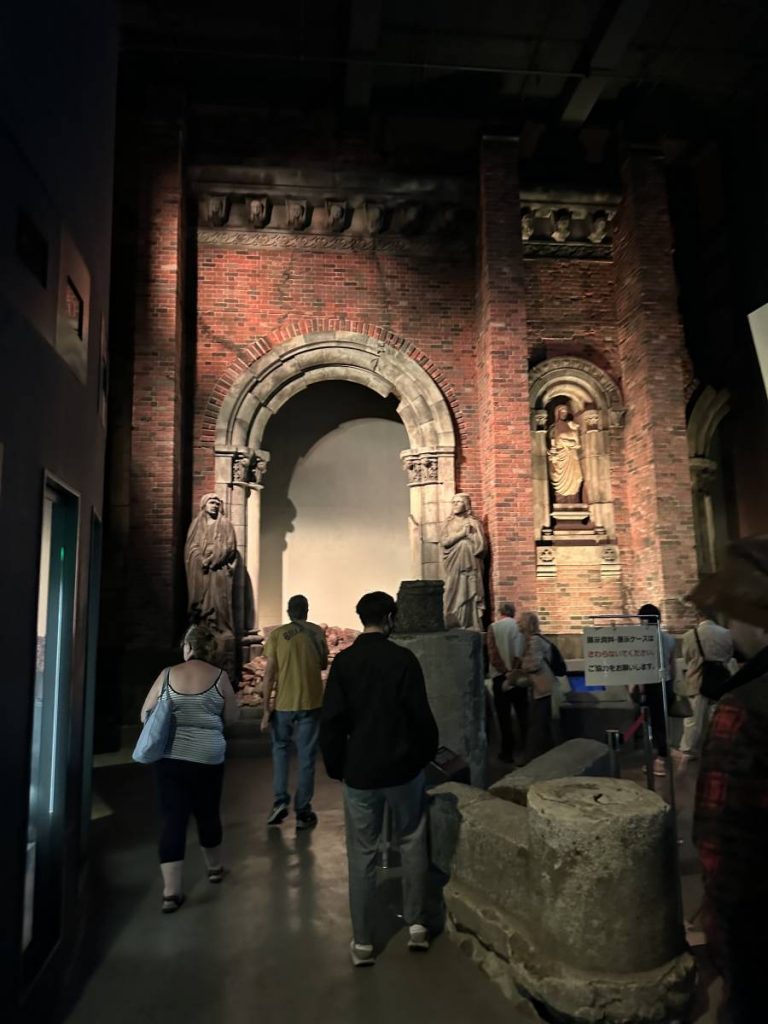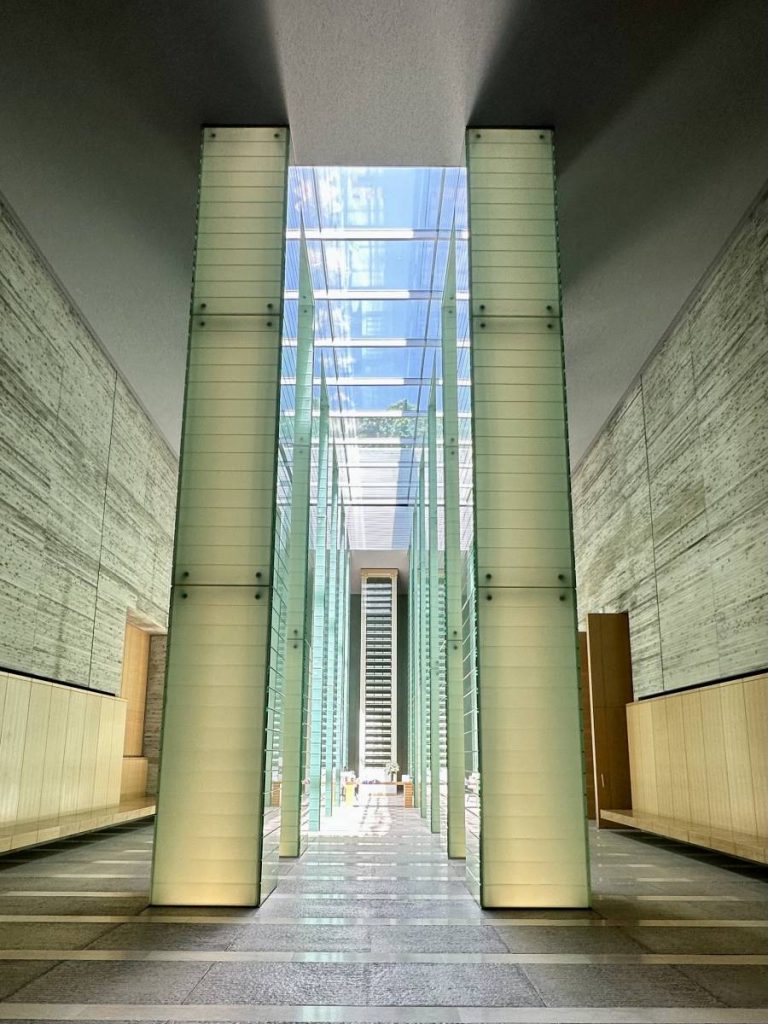 Nagasaki was not the intended target for the second atomic bomb. The city of Kokura was the initial target, some 100 miles north, but poor visibility meant that the third option (Hiroshima being the first option bombed three days earlier on August 6th), became Nagasaki. Even Nagasaki could have been spared due to cloud cover, however a break in the clouds allowed the US bomber named Bockscar to drop the bomb called Fat Man. Fat Man weighed 4.5 tonnes and exploded 500 metres above Nagasaki.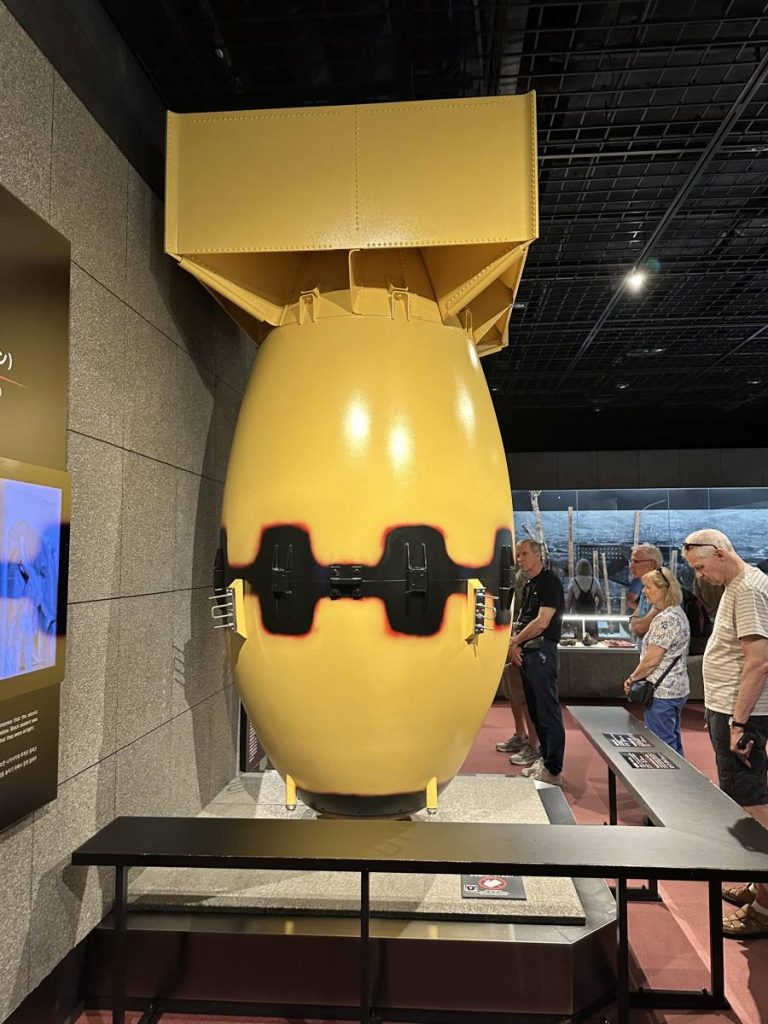 It was the year before in September 1944 that President Roosevelt and Winston Churchill met in London and agreed the use of the atomic bomb against Japan. The bomb wasn't ready until August 1945. 17 Japanese cities were selected as candidates for the bombings. In May 1945 Germany surrendered, however the Japanese were well underway with their kamikaze project. The US were losing too many military personnel and were seeking a quick end to hostilities.
FDR had died in April 1945 and his vice president, Harry Truman had taken over the presidency. Truman stuck to the agenda of his predecessor. Some 150,000 people died as a result of the bombing – the initial blast killing about half and the radiation the other half. This was around 60% of the population at the time. The sites were well worth the visit. Nagasaki was definitely on the "reflective" bucket list.
Nowadays Nagasaki has a population of just under half a million whereas Hiroshima has over twice as many. I actually thought it was my favourite Japanese city so far.
Next up was another Japanese city when we stopped at Aburatsu. There wasn't much to see in the town, according to the shore excursion people, so I jumped in a taxi and headed 40 minutes up the coast to see a couple of shrines. I had my driver for 3 1/2 hours for around $150. As I got in the car he actually put his stopwatch on. I've not seen that before. The Japanese are incredibly accurate.
The first shrine was impressive. It was on the coast and located on an island connected by a footbridge.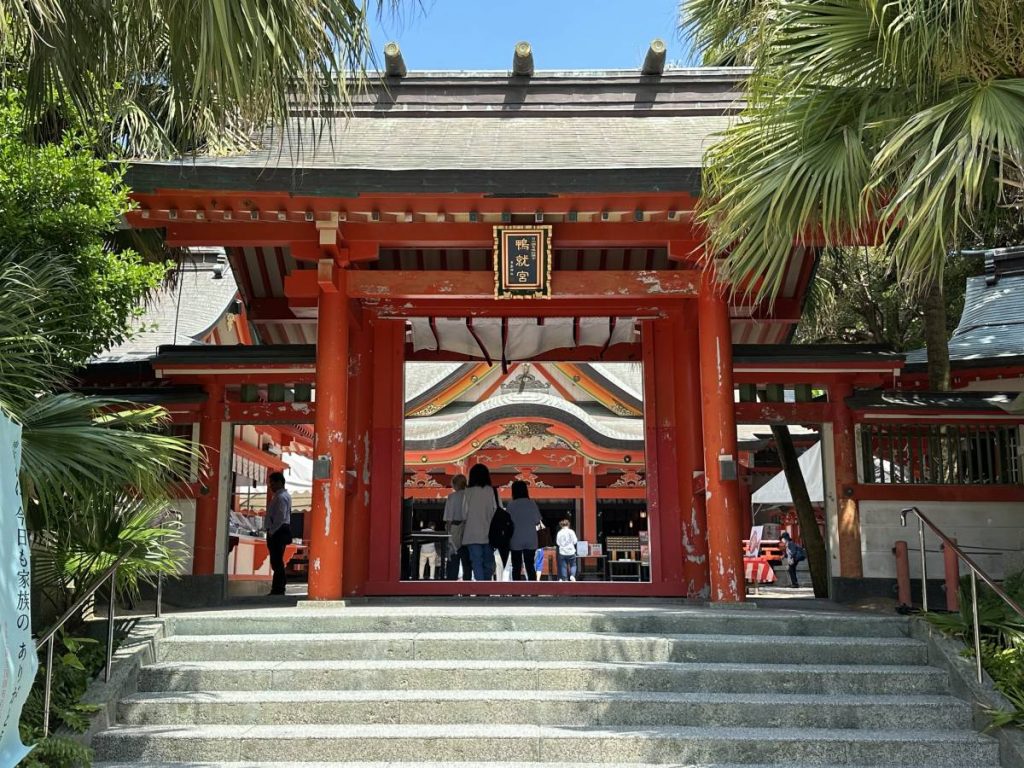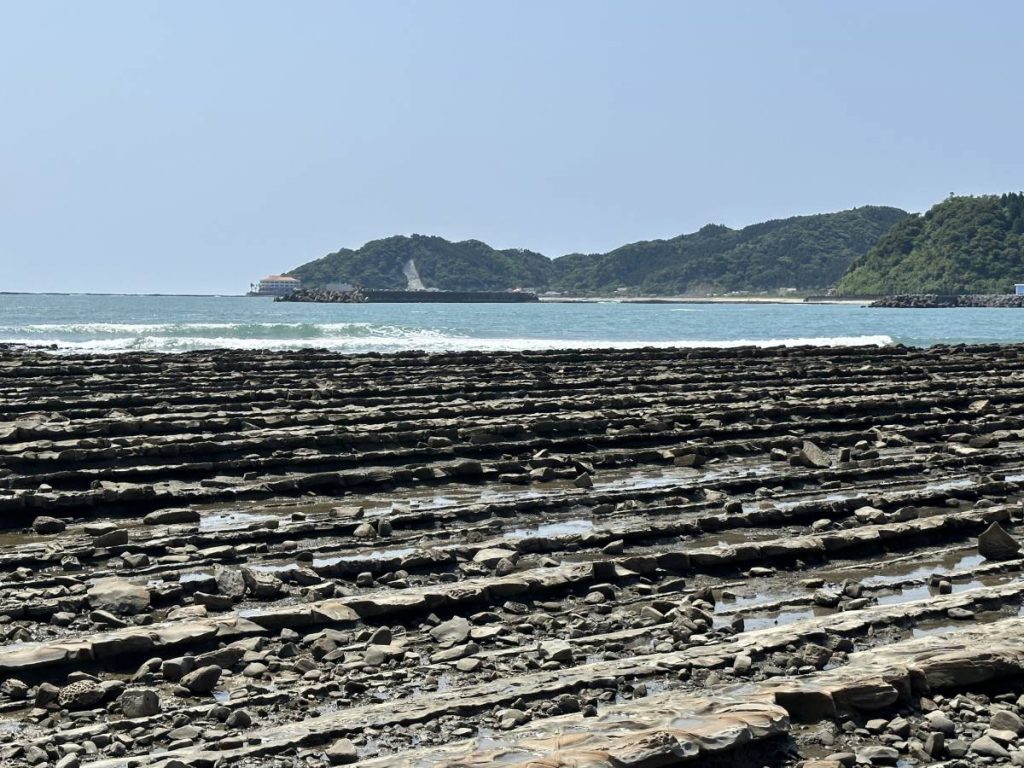 The second shrine was called Udo Jingo and by far the best. Again, located on the coast with a dramatic backdrop. The actual temple was in a cave. I've never seen anything like it.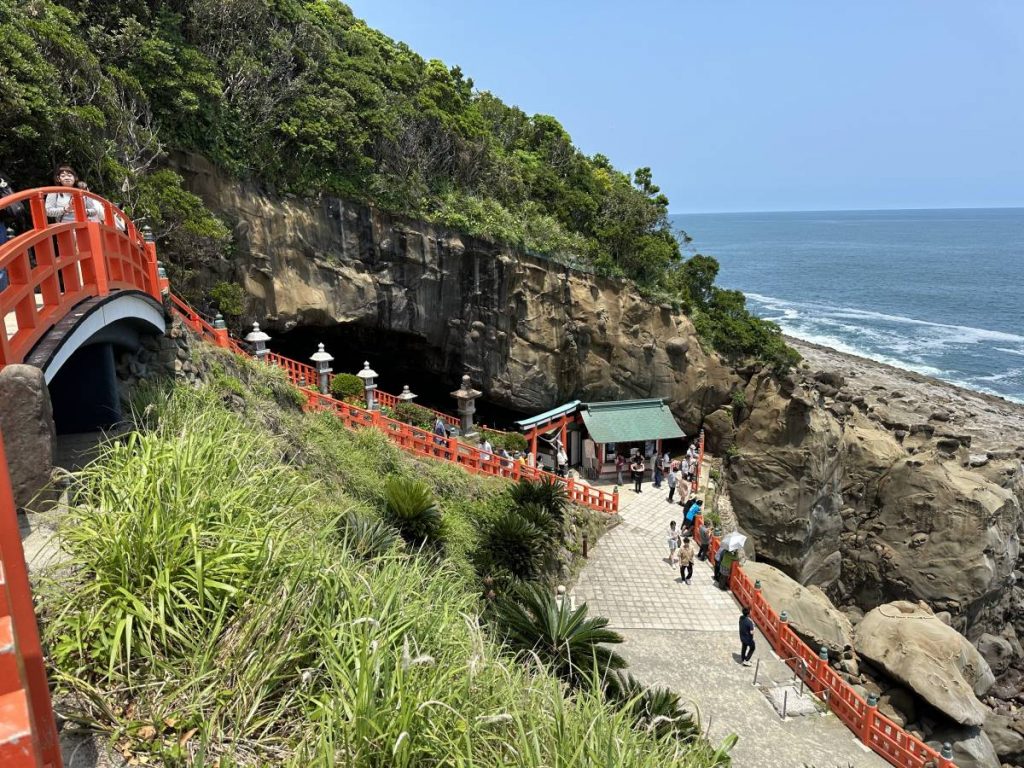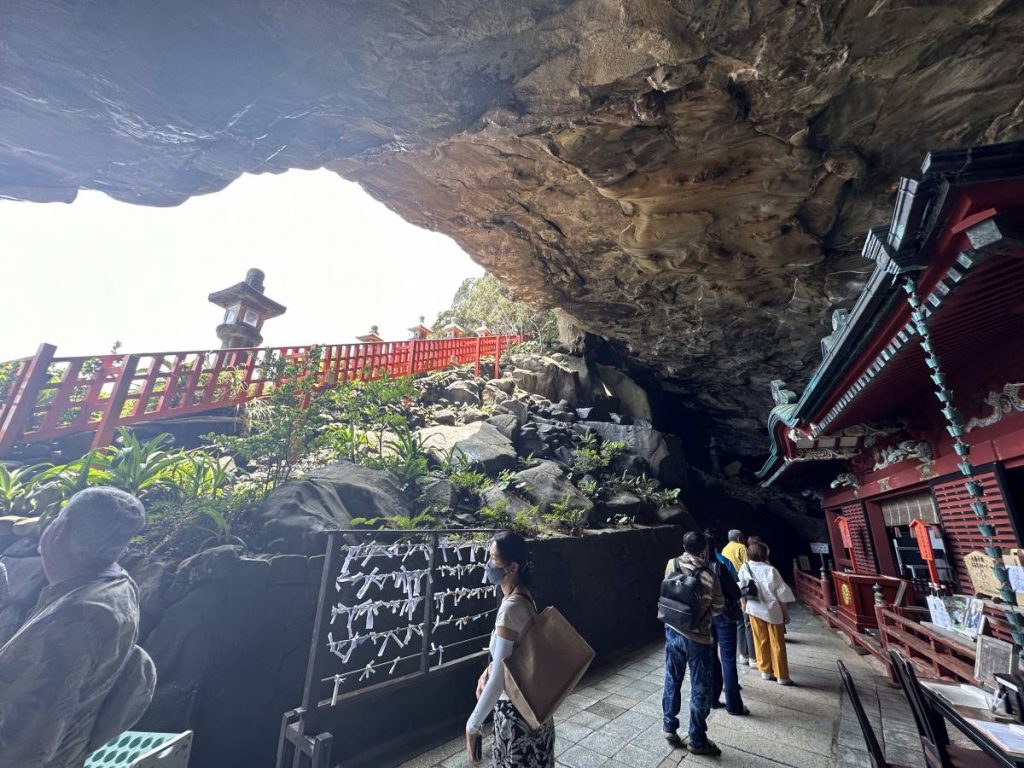 The drive there and back hugged the coastline and it was incredibly scenic. Lots of rock formations in the water not dissimilar to the 12 apostles in Australia.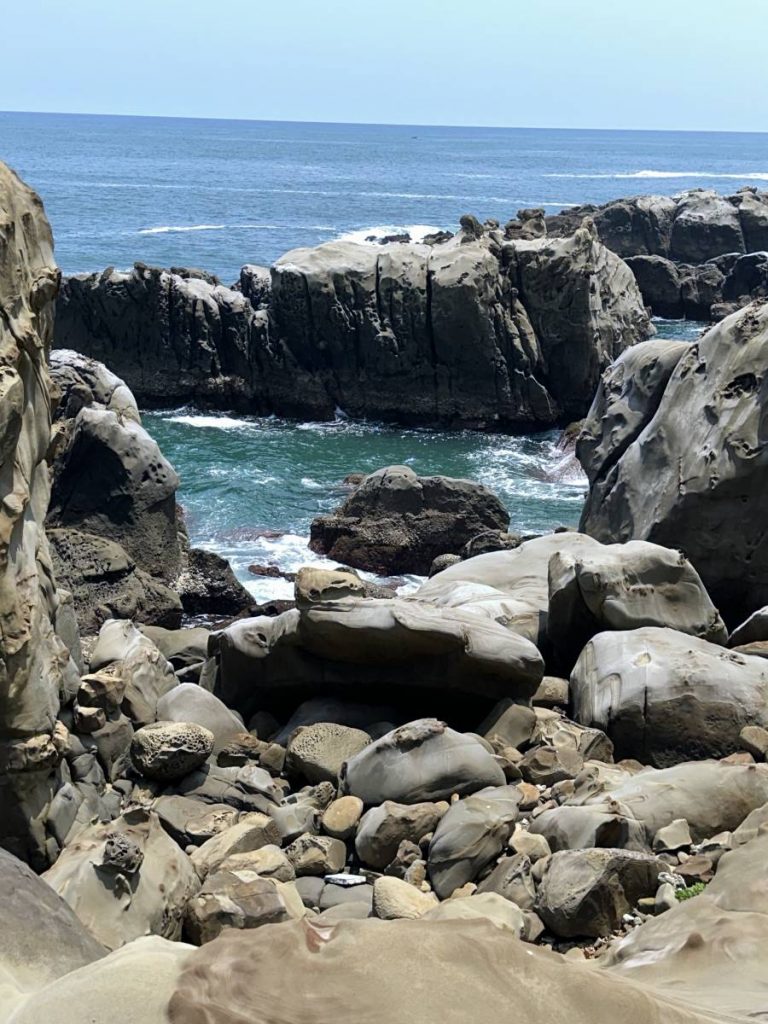 My driver was the best I had encountered so far. Incredibly helpful and waited for me at each location and even understood me when I needed to stop at the 7-eleven.
Back on board, I decided to take advantage of guest laundry. Each deck has three washing machines and three dryers. What can I say. I thought trivia was competitive. I couldn't believe the number of people doing laundry on a sunny port day. Of course I was one of them, but I thought I'd picked the right time. How wrong I was. The laundry Nazis were out in force.
Our final stop was Kochi on the smallest of Japan's main four island, Shikoku. I was looking for an adrenaline rush so I taxied to the Makino Botanical Garden – the shuttle bus doesn't really appeal to me if there's an alternative. The gardens were okay but too green for my liking. I like a little more colour in my botanicals. I did find a tree though with some amazing bark.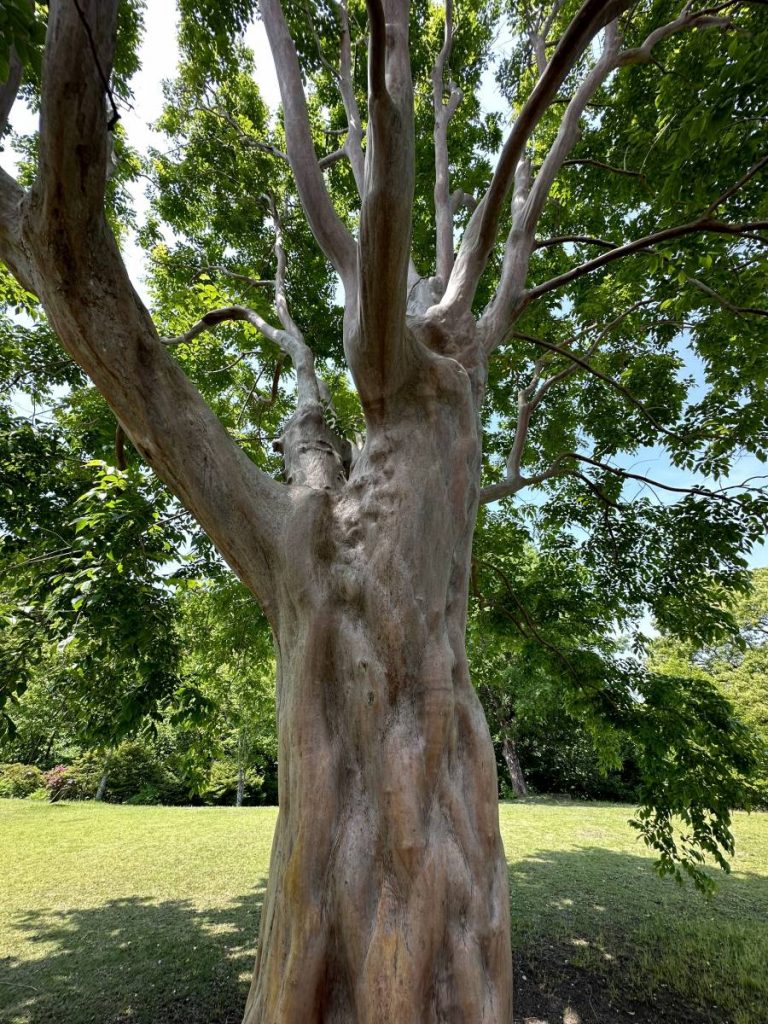 A short walk away was another temple complex and because of where we were, it also felt botanical. Highly acceptable.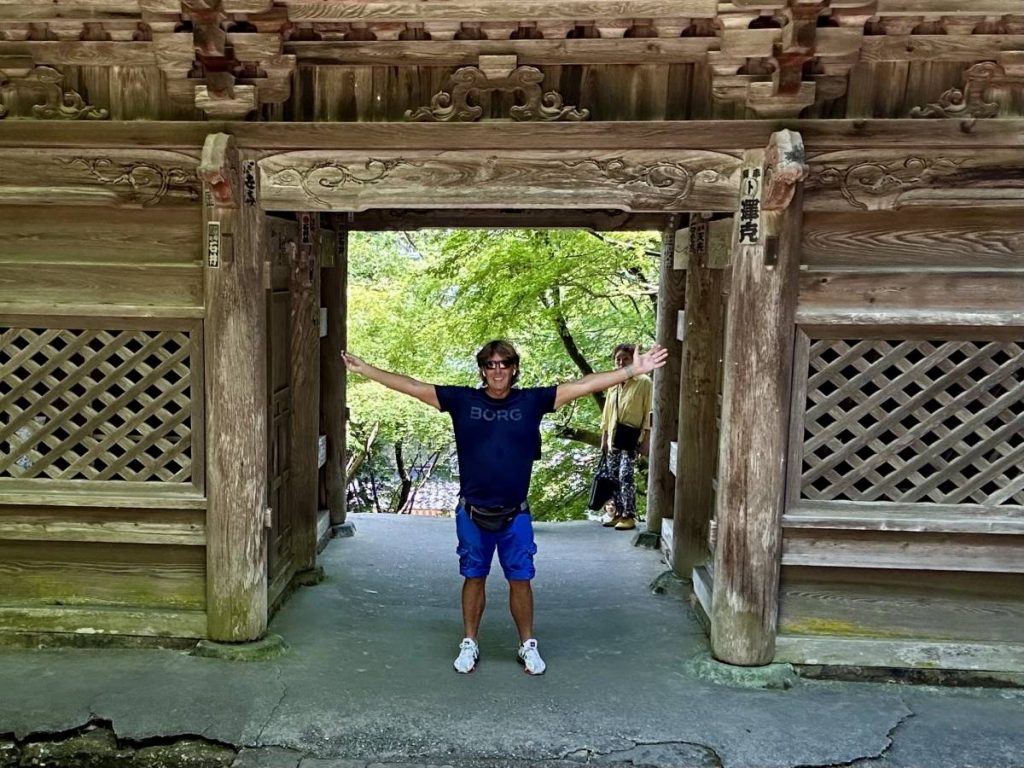 I then taxied to Kochi Castle, built in the early 1600's, which is one of only 12 castles in Japan. I bumped into my trivia friends, Martin and Kate once again. I think they've got a tracking device on me. Or possibly the other way round. Anyway, the castle was magnificent to walk around.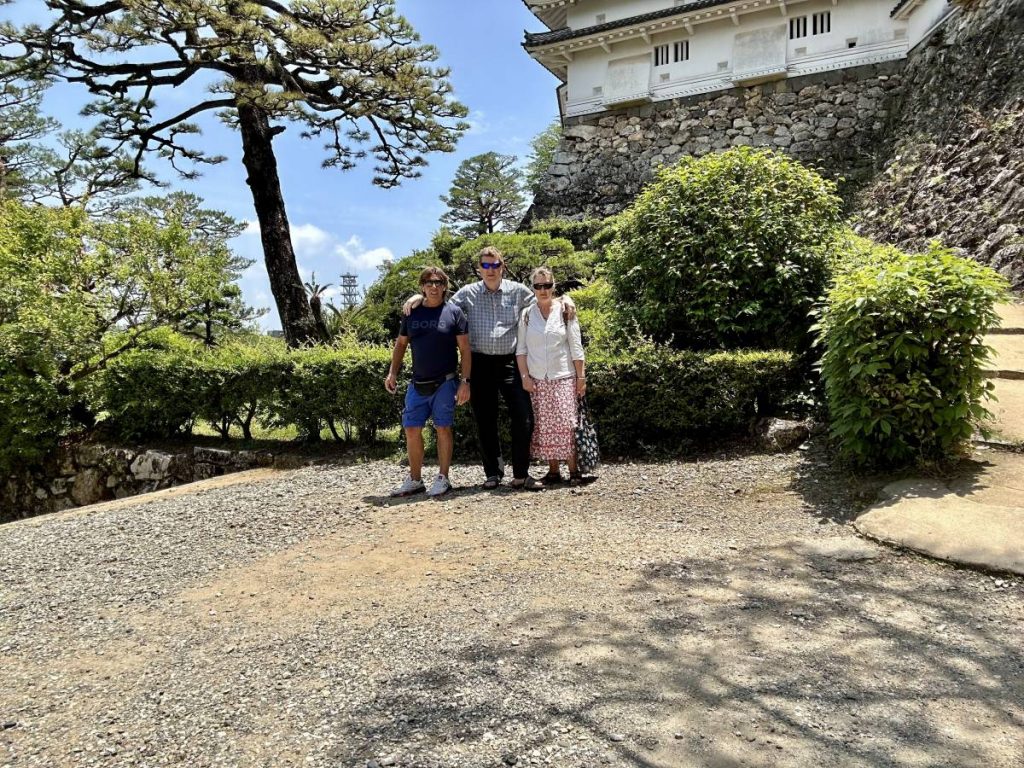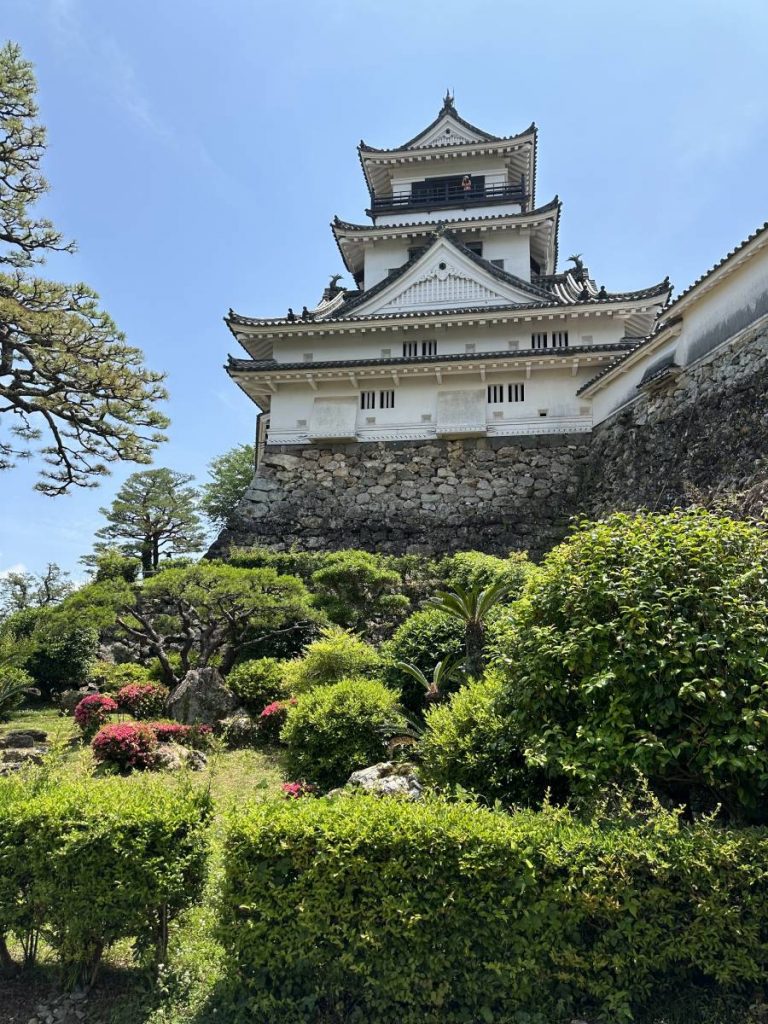 I then walked to the main centre of town in an area called Harimayabashi and found a charity shop/ thrift store. It would appear that denim shirts are a big thing in Japan and I managed to purchase three shirts for less than 10 quid. I'm enjoying the irony of flying over here in first class and buying cheap shirts in a charity shop. Kochi has the oldest tram system in the whole of Japan dating back to 1904.
After that I saw the queue for the shuttle bus back to the ship which was hugely offputting. It was 5 miles and I decided to walk. I made 3 miles before a taxi stopped and made me get in. I felt I had little choice in the matter.
Our final sea day was seal-like – grey and wet, and the highlight was beating the boffins at music trivia for my 12th victory. Martin, Kate and Larae were in the team too. I was a winner in the casino again – I think I've cracked the slot machine habit!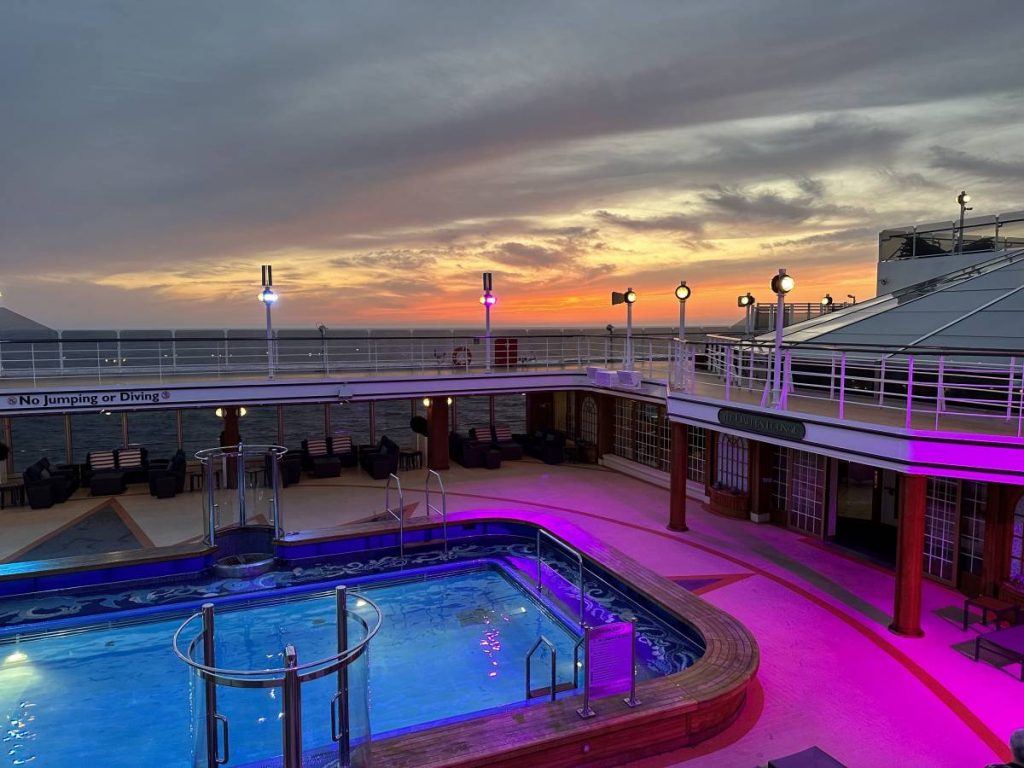 We arrived back in Yokohama which marked the end of this segment. Change-over day so new passengers boarding. I decided to see if I could knock off a bucket list item by seeing Mount Fuji from the Bullet Train. My route was Yokohama to Nagoya taking around an hour and 20 minutes travelling at 300 kmh. On the outbound journey Fuji was covered in cloud. I was hoping for more luck on the way back. The guard on the train bowed whenever he left or entered the carriage. A nice touch I thought. I was on the Nozomi train which is the fastest of the Shinkansen lines because it only stops at the larger stations.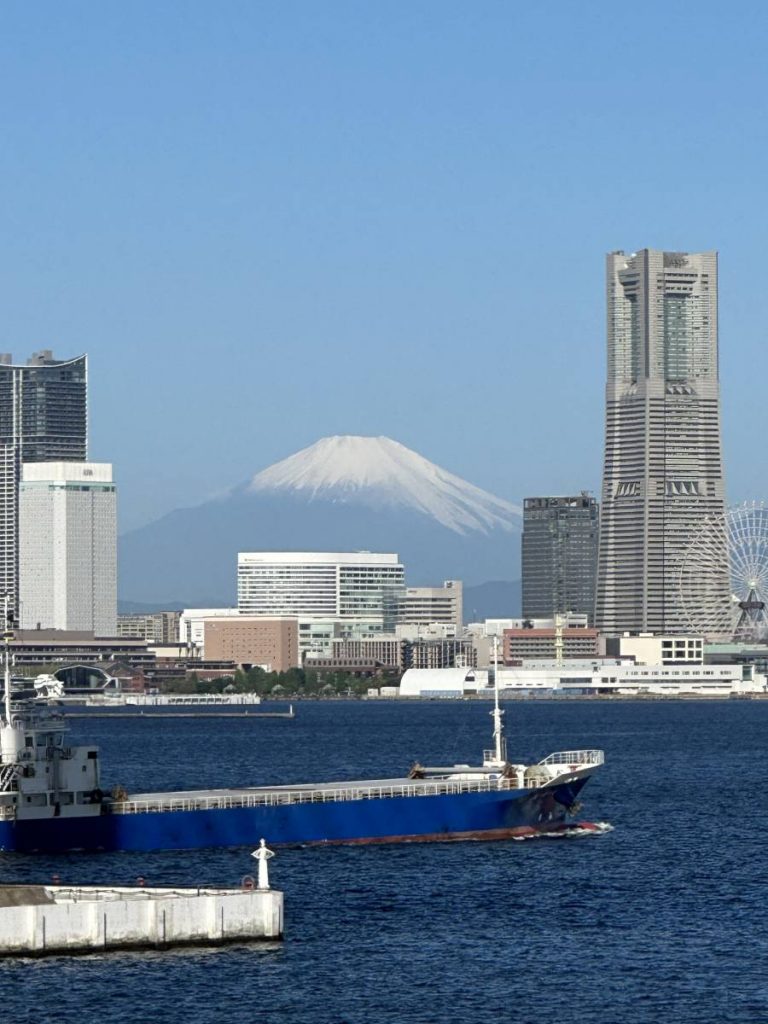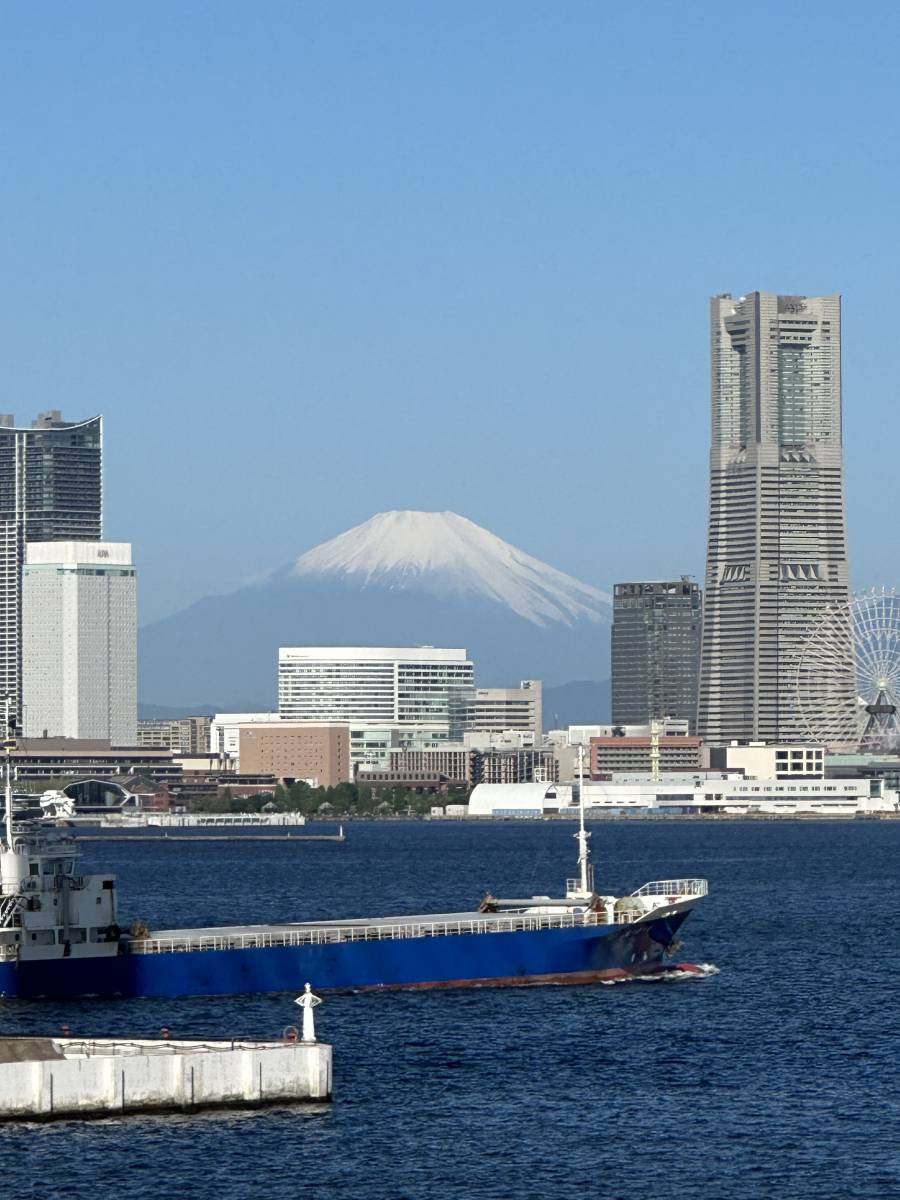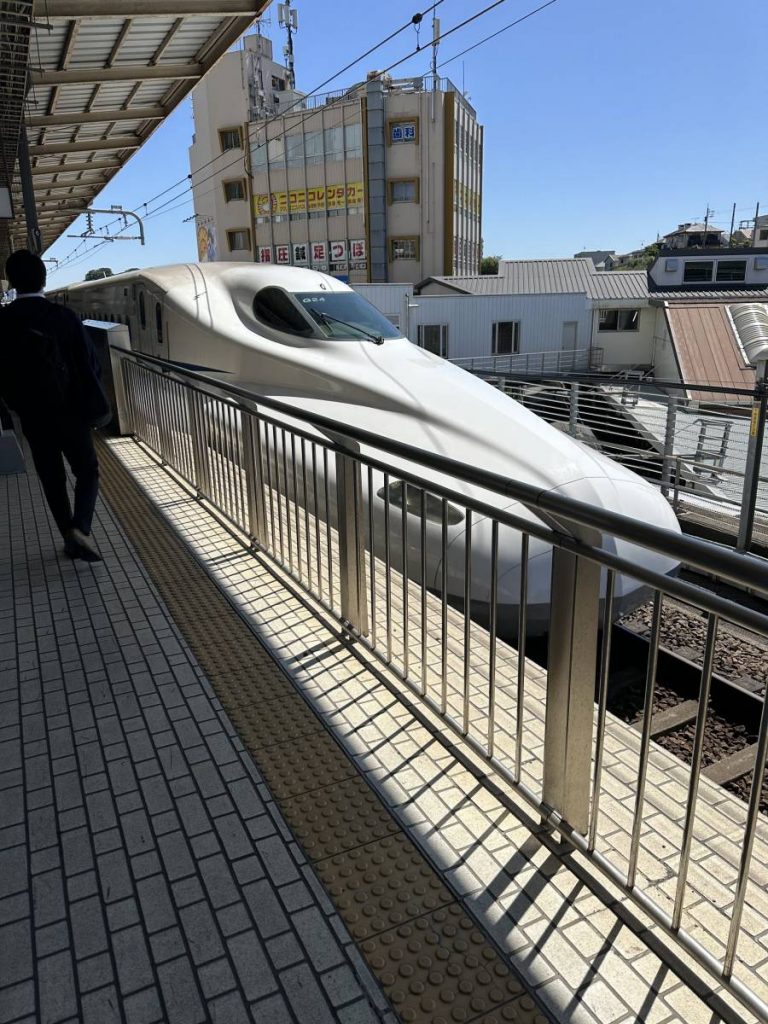 Nagoya is a city in central Honshu with about 2.3 million people. I taxied to Nagoya Castle and had a stroll around, but entry was prohibited. I walked back to the station to catch my return trip. I'd only had two hours in Nagoya and it really deserved more – maybe three hours. A nice clean and modern city that met with my approval!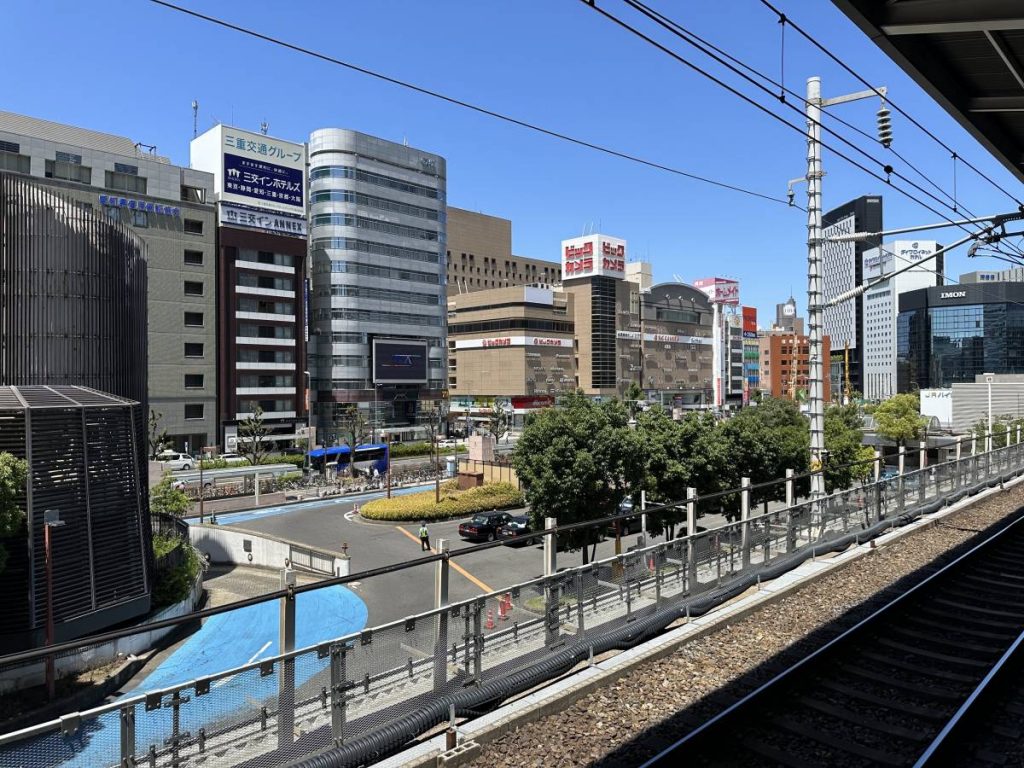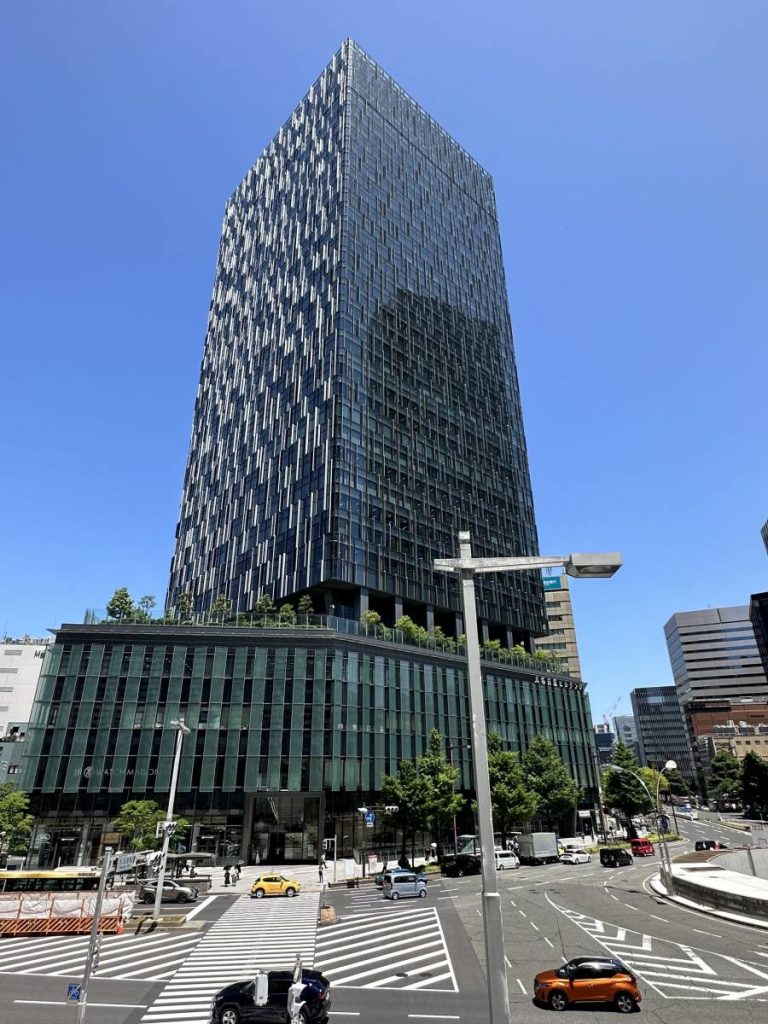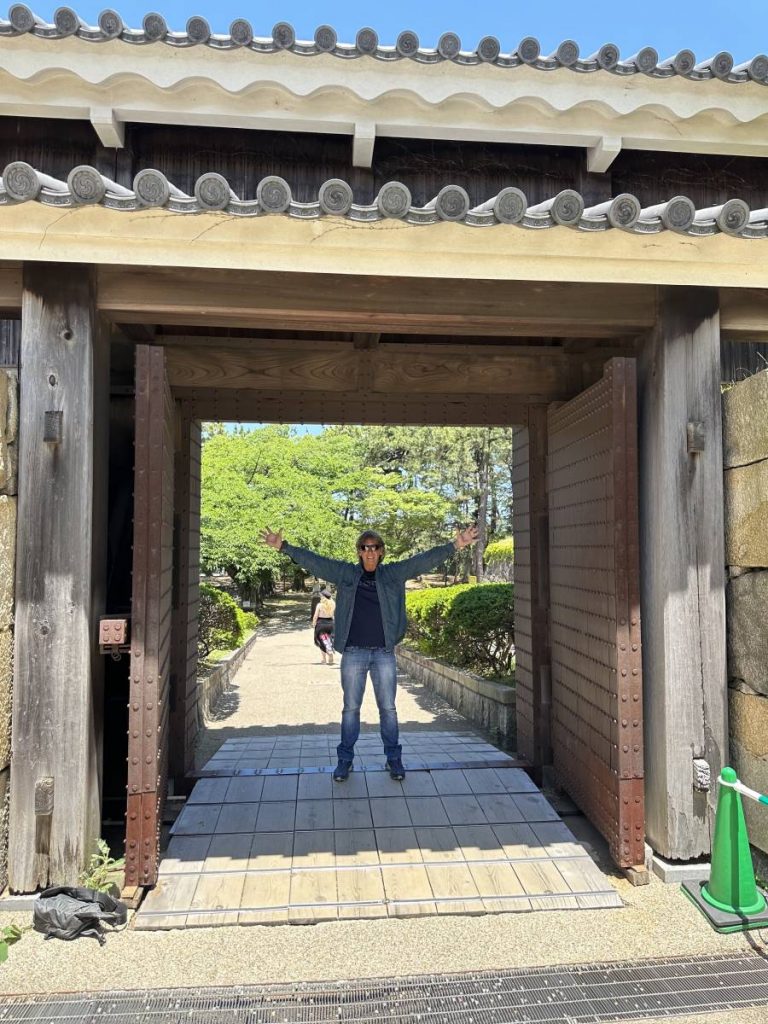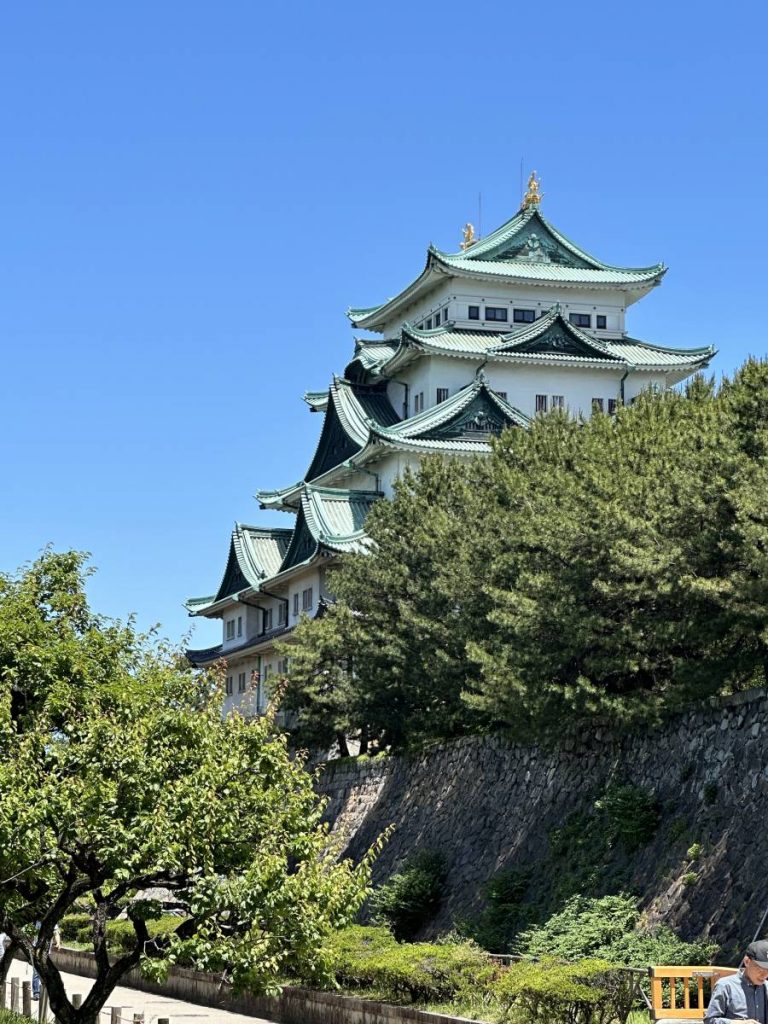 On the return trip I was lucky enough to see Mount Fuji despite not having Fuji side seats – they actually sell "Fuji view" tickets on this train line. A few little fluffy clouds were hindering the view somewhat. Mount Fuji is Japan's highest point at 3,776 metres or 12,388 feet and three inches. They do like to be accurate in Japan. Despite being snow-capped for five months of the year, it's apparently an active volcano. The last eruption was in 1707. According to experts, Fuji has erupted 180 times in the past 5600 years.
That's it for this segment of the cruise. I found some interesting signs here in Japan. Here are my favourites.