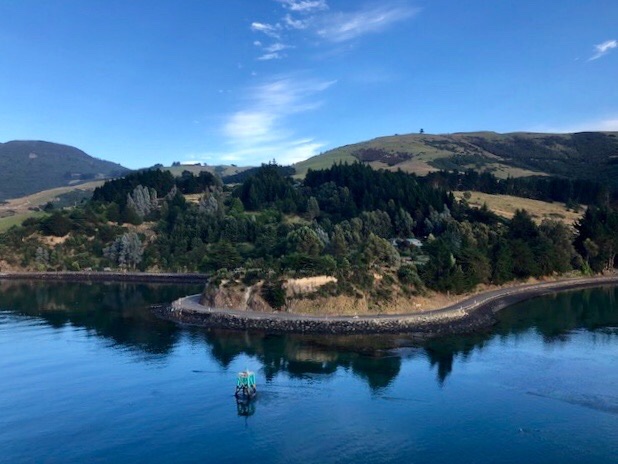 Auckland has to be one of the most convenient places to dock with the port right in the heart of the city. I'd been there in 2016 so I was able to contain my excitement. I ventured out alone and traipsed round the city for a while before finding Albert Park. The sun emerged so I decided to have forty winks on a park bench hoping I wouldn't be arrested for vagrancy when Jo FaceTimed me.
I returned to the port and took a ten minute ferry ride to Devonport which is a historic town on the other side. After walking several kilometres I stopped for lunch and a cheeky glass of wine. It was perfectly acceptable for an afternoon mooch but I'm not sure what all the fuss was about. On the ferry back I was number 196 of a total capacity of 196. We were overnighting in Auckland so there was a party on the top deck but the music wasn't tempting enough for my liking.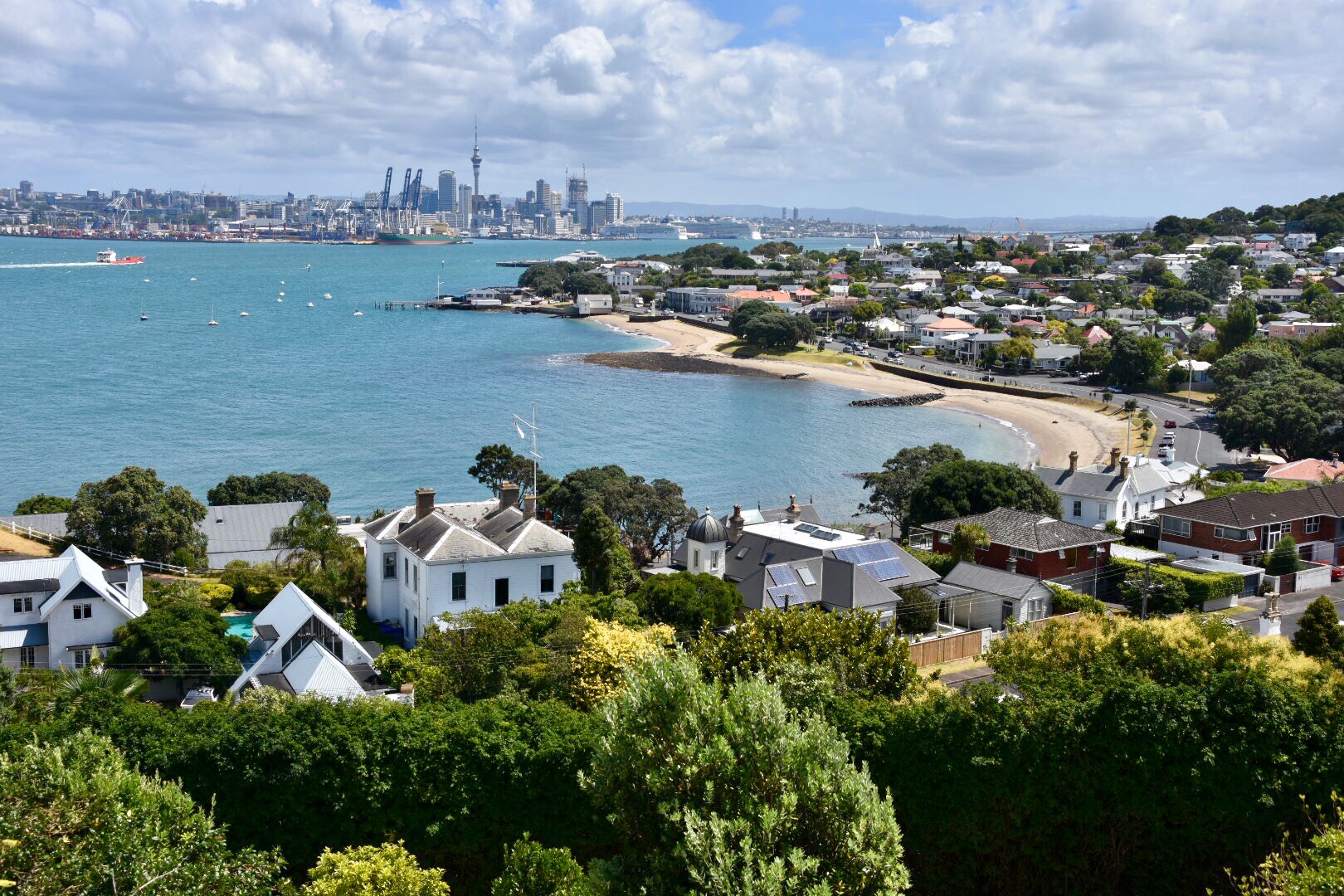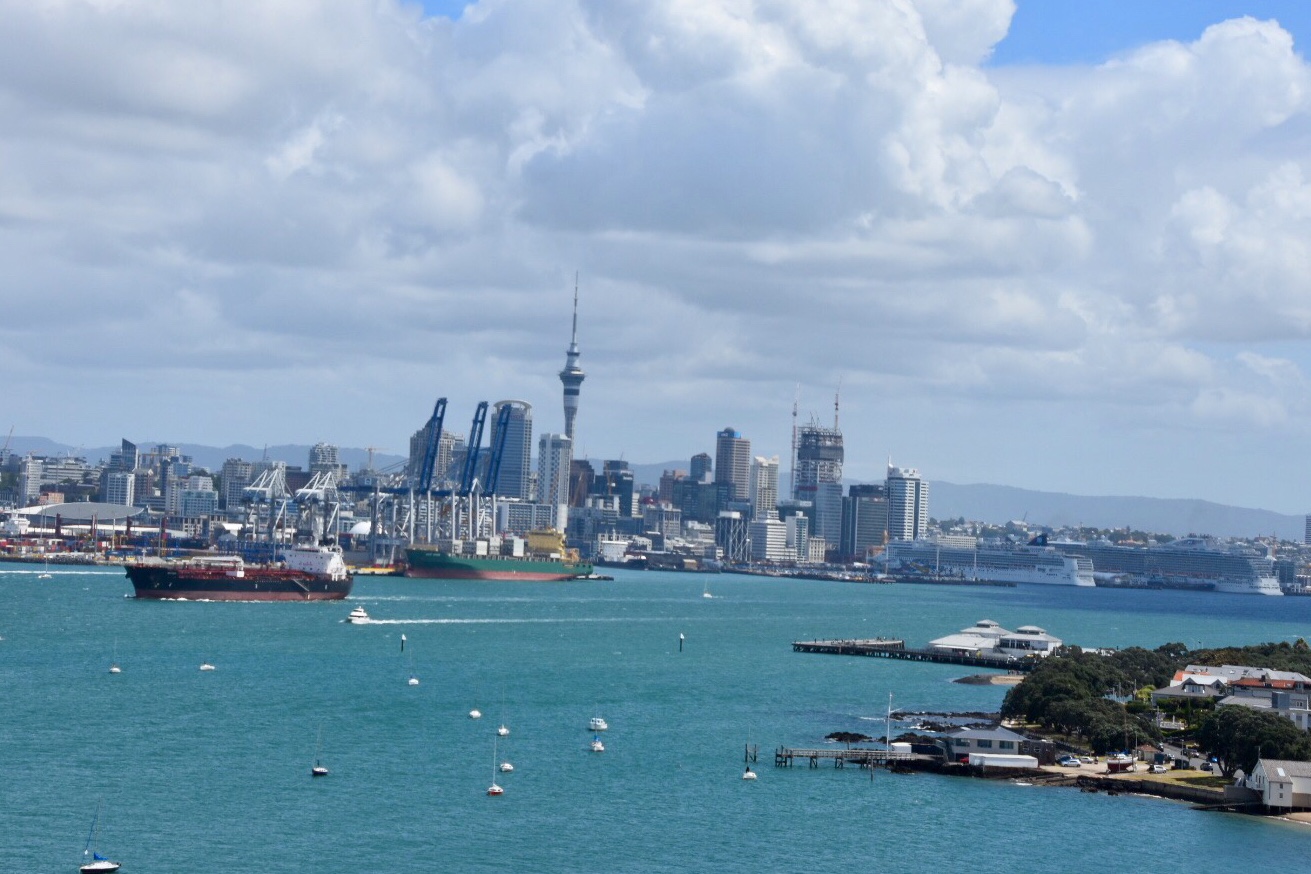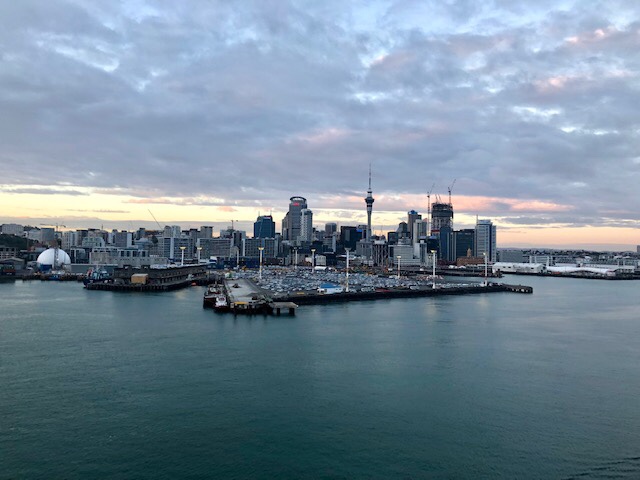 The following morning I experienced the weirdest moment I've had on a ship. They'd moved the ship overnight to the adjacent jetty. Another ship, the Majestic Princess had been there the day before and had left at 8pm the previous evening. So on this particular morning I was walking the deck feeling slightly puzzled by the new vista including a row of apartments right next to us that weren't there the day before. The apartment block was as long and as high as the ship with balconies all along making it look ship-like and we could see these poor people waking up on Sunday morning with a dirty great cruise ship parked next door. I'm not sure how we moved, whether we backed out and did a shimmy to the right and then moved forward or if a couple of strong guys just pulled us over with some ropes. We'd basically moved 100m to the right and I hadn't felt a thing.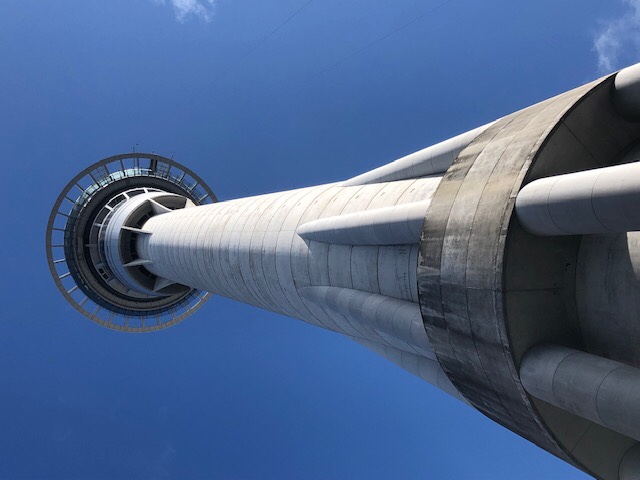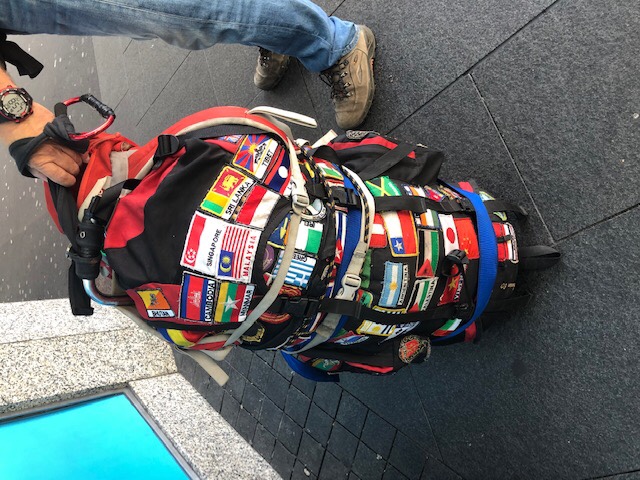 Anyway, there's something nice about an overnight port call and waking the following morning just being able to get off at your leisure. It was Sunday and walking the semi-deserted streets was a treat. And the weather was fabulous.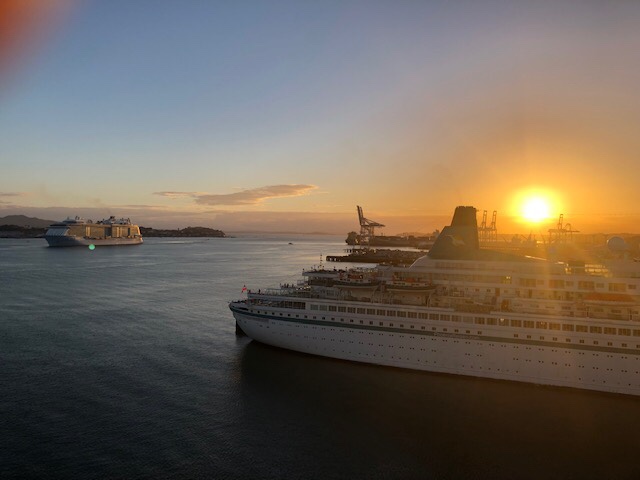 We were due to leave at lunchtime but we had two errant passengers. Julia Cow and Simona Ravioli and I swear that's what it sounded like when the Filipino girl did the announcement. I'd managed to spend all of my NZ currency which was a first. I had five bucks left and I was in the gift shop looking for something for exactly that amount but no, nothing, so I made a donation. I was hoping to find a homeless person to offload my coins but they were all sleeping and I'm not comfortable creeping up to a sleeping vagrant and leaving money in his vicinity. Don't ask me why. I can't explain it. I have visions of them waking up just as I get close enough. Spending every last cent felt a bit like Brewster's Millions except this was Paddy's Hundreds.
I'd booked the port day special massage and 25 year old Slee from South Africa covered me in breadcrumbs, followed by a generous dolloping of hair gel before wrapping me in tin foil. Well that's what it felt like. An interesting experience.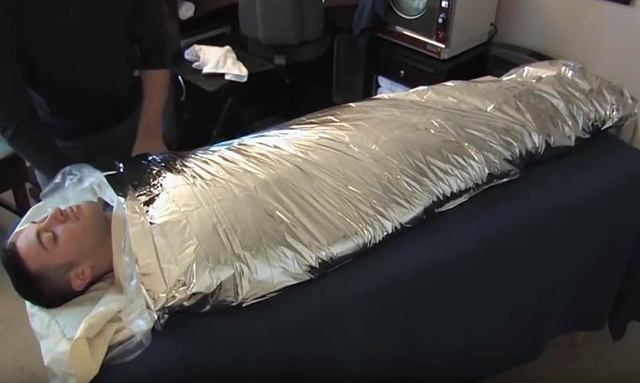 This isn't me by the way. So that was the NZ cruise and I have to say I don't think a cruise ship skirting around the edges is the best way to see New Zealand so next time it's by road.
Something that Slee mentioned which I guess I hadn't thought of before. The crew don't get free internet yet many have husbands, wives and family back home that they want to keep in contact with. So they buy internet minutes which is very expensive and sometimes this means that they spend their entire wages being,in contact with home. So the cruise company save a huge amount on wages by ripping the crew off for internet. Add to this the $14.50 a day that the guests are charged for "tipping" the behind the scenes staff and the 18% service charge on every drink and you get the impression that the whole wage bill is covered. I'm not prone to cynicism but there is a darker side to the cruise industry which is very much hidden from view.
The two sea days back to Sydney were largely uneventful but the weather was good so the speedos were deployed. Since boarding 14 days prior I'd walked 300km and climbed over 1100 flights of stairs by not using the elevators once. I'd also done 3000 press-ups on various railings. Oh, and my casino performance leads me to the conclusion that I'm going to be very lucky in love.