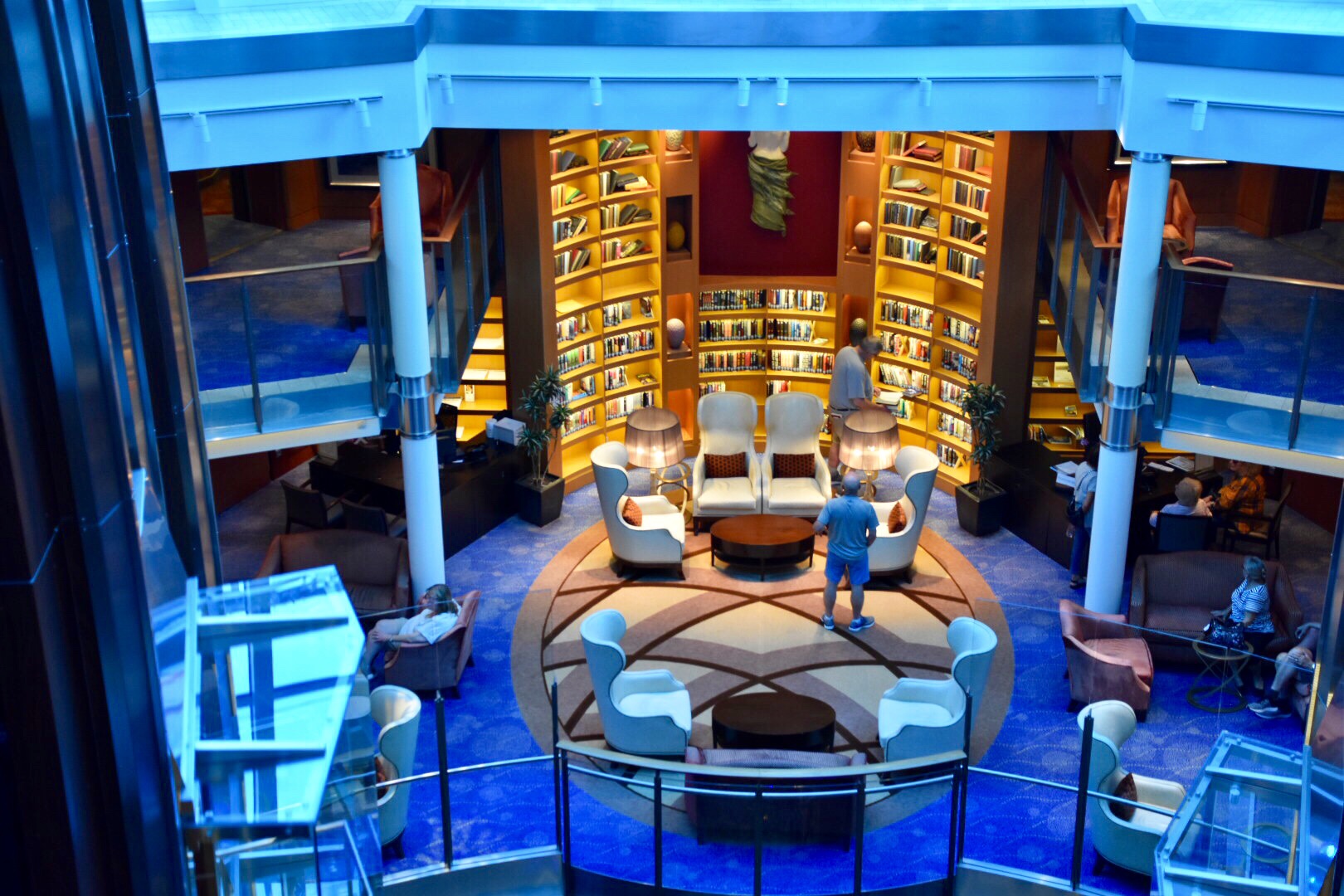 So on to a new ship and the routine of making friends commenced once more. I'd only been on board 10 minutes when the battle for my money began. I spent $500 in the first hour although I have secured one of only 14 places in the Persian Garden with hot stone beds and a sea view from the steam room. I say sea view because there's a giant window but as you might expect it's a little steamed up so an opaque view. Anyway, I can already tell that this is a class above the last two cruises and during my usual stroll through the casino, not only is the decor more to my liking, they pay 3 to 2 for blackjack which might not mean much to most people, but it's caused me to get a little unnecessary I can tell you.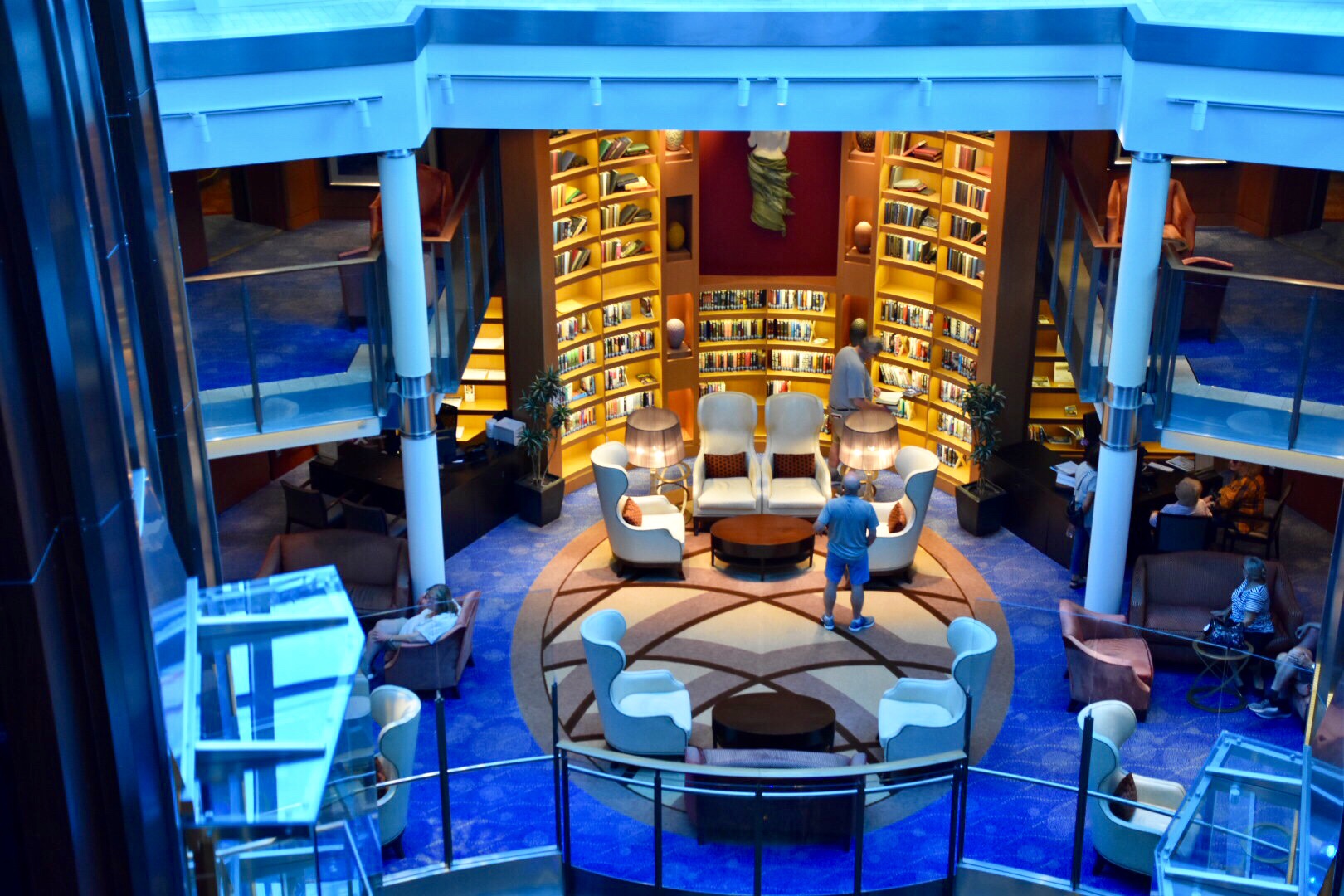 The first evening I had a massage from Vru from Mumbai for the same price that I could get 43 massages on the beach in Thailand. I think it might take me a while to get over this economic travesty. But it was worth it as Enya warbled in the background. The best massage I've ever had. Even the eyelids got a turn. I think the rather forthright Vru could probably kill me with her bare hands. She's 26 and seven years ago she lost her whole family who were on board a bus which plunged into a valley back home in India.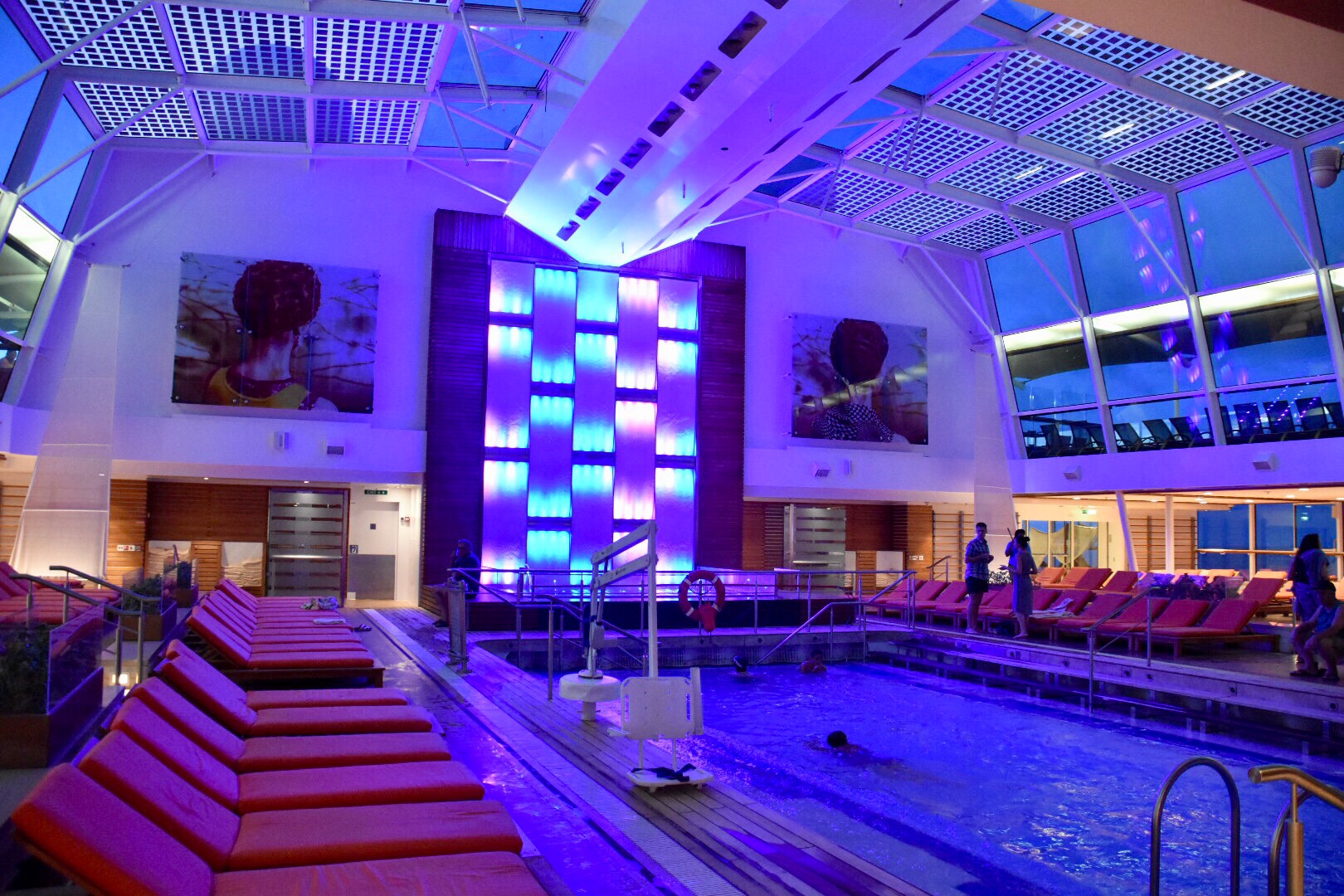 The singles and solo travellers meeting was pathetic. It wasn't hosted by a member of staff and the meeting place was a busy, noisy, large bar full of all types, not just singles and solos, which made trying to identify other singles rather tricky. It was like meeting at Waterloo station during rush hour. I somehow managed to find three ladies though. Barbara, Patsy and Beth – Australia, Scotland and Canada respectively. A nice trio who I convinced to join me for trivia where we scored a whopping 6 out of 15. Later on I hit the casino where the lowest stakes BJ is ten bucks but I made some friends in Steve and Leslie from Fort Lauderdale. A fun couple.
Not long after Justin Bieber bought the Volvo Car Company I awoke and my thoughts were immediately focused on the unsatisfactory way my solo travellers complaint had been dealt with by Sue Denning, the cruise director. Slightly brassy, older than me and from up north. She wouldn't look out of place at the Rovers Return. At the end of our conversation she shook my hand, nearly crushing it, and said "let me know if there's anything else I can help you with". She's 0 and 1 so far for being useful. Hiding behind the shield of head office directives is rather poor behaviour for someone on the front line, especially someone who CAN actually make a difference. You can see I'm riled about this. Meeting a fun and bouncy singles group can make the cruise.
It's a nice ship and the first two sea days have been pleasantly sunny and as always, people are willing to chat and be friendly. On day two I met a woman from Chipping Norton who claimed the sun bed next to mine and we got chatting. 67 and travelling with her husband Barry on their 100th cruise. She wasn't keen sailing with too many Brits because they recognise her. So I looked at her more closely but I was none the wiser about her alleged fame. Anyway it turned out she was in 450 episodes of David Dickinson's Real Deal. Brenda Haller, antiques expert. Never watched it hence not recognising her. She said DD is a real arse. A very nice lady and I enjoyed her and Barry's company greatly. Then I managed to get a perfect score on the sixties music quiz which drew praise from around the room. I think I may have peaked too soon.
Tomorrow we stop at our first port of call which is the island of St Croix, one of the USVI.