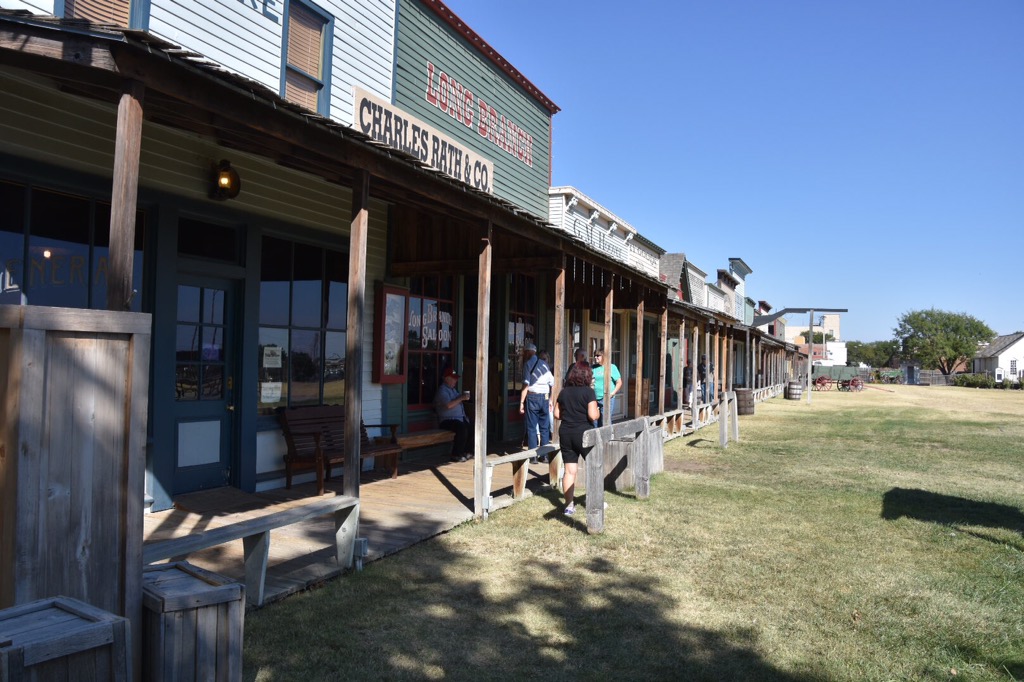 Kansas City to Dodge City
Today I managed to drive another one of America's most scenic drives across Kansas. I'm not sure who voted it as "scenic". In fairness, the towns are the best parts of the drive. Kansas is big and flat (not as flat as Florida though) so there wasn't much change of scenery. It was as close to the Santa Fe trail that you can drive and 350 miles took me 9 hours. I had done it again and booked a hotel without any amenities – bar/ restaurant so I'm writing this from the Bad Habit Bar & Grill and I've just found out that "white zin" is rose. Won't make that mistake again.
So I'm sitting at the bar eating potato skins minding my own business when the chap next to me asks where I'm from. I say London and for the next hour I chatted with him and his brother and we laughed and drank and it turned out to be a really pleasant evening. Such a contrast from the chap the night before who just ignored me.
Mark and Michael were in their sixties and had lived in and around Dodge City for most of their lives. Mark had a ready laugh which was quite infectious and Michael couldn't quite believe he was sitting in a bar talking to an Englishman and became afflicted with a repetitive sense of disbelief. It was as if the mothership had dropped me off.
A few hours earlier I'd visited Boot Hill which is touristy beyond belief. I'm not sure if anything apart from the clock was original but they'd managed to recreate Front Street as it may have looked in the days of Wyatt Earp and Bat Masterson.
I was hoping Dodge City was going to be small and quaint and relatively untouched from the 1880's but it's now a sprawling industrial town with all the ubiquitous lodging and food chains. Some places evoke a different image than reality. A bit like High Wycombe.